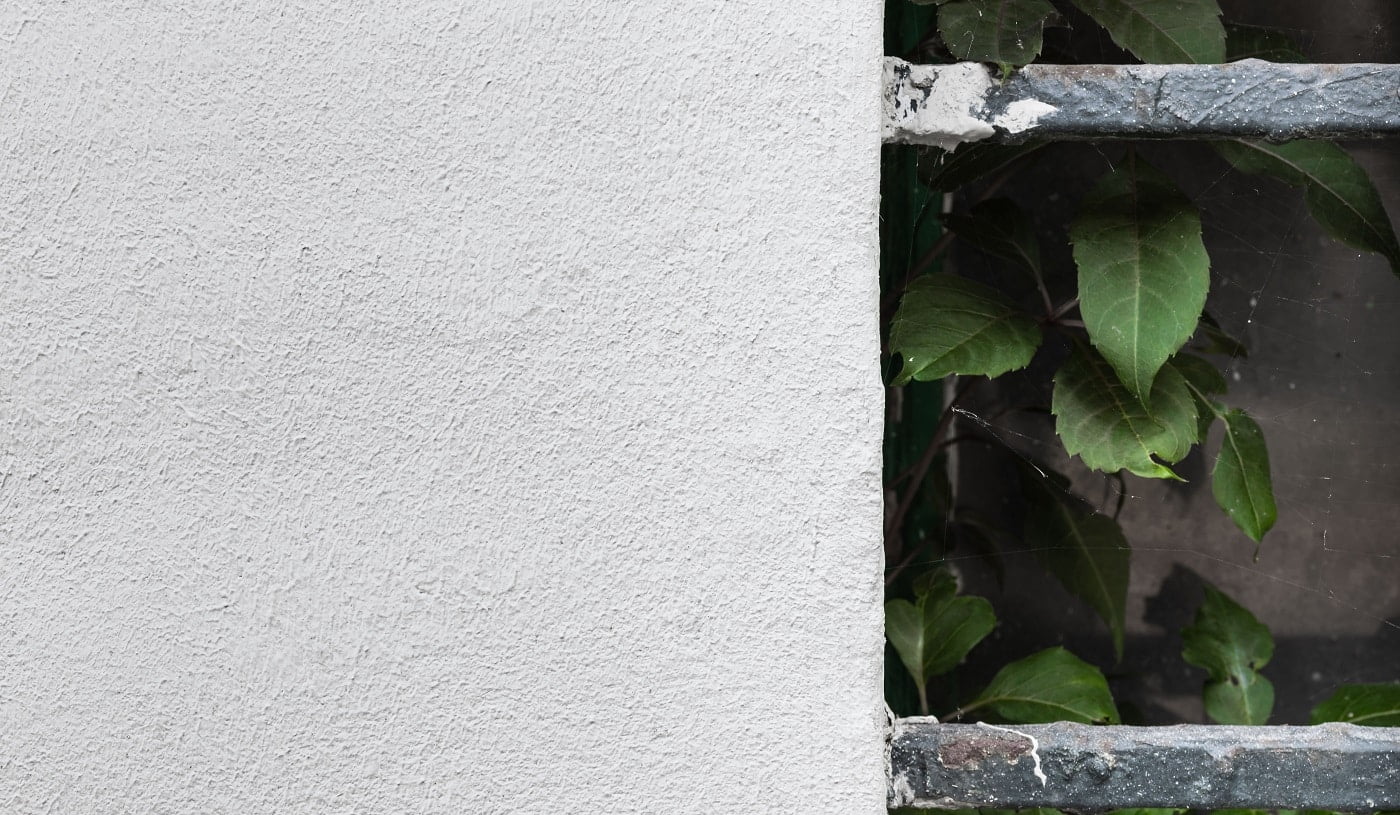 Coating your exterior walls with stucco takes its appearance to a different level altogether. 
But for retaining the beautiful look that it provides, you need to protect the stucco with a suitable stucco paint. Otherwise, it may suffer from hairline cracks, chipping, or develop stains over time. 
A good-quality stucco paint will provide the necessary protection to your stucco and will also help enhance its durability. But we know that there are a ton of options available out there, which makes the task of choosing a suitable one quite confusing. 
So, we are here to help you out with a carefully curated list of the 5 best options to consider. To help you make a well-informed decision, we've also included a buyer's guide. 
With all said and done, let's get going! 
Best Paints For Stucco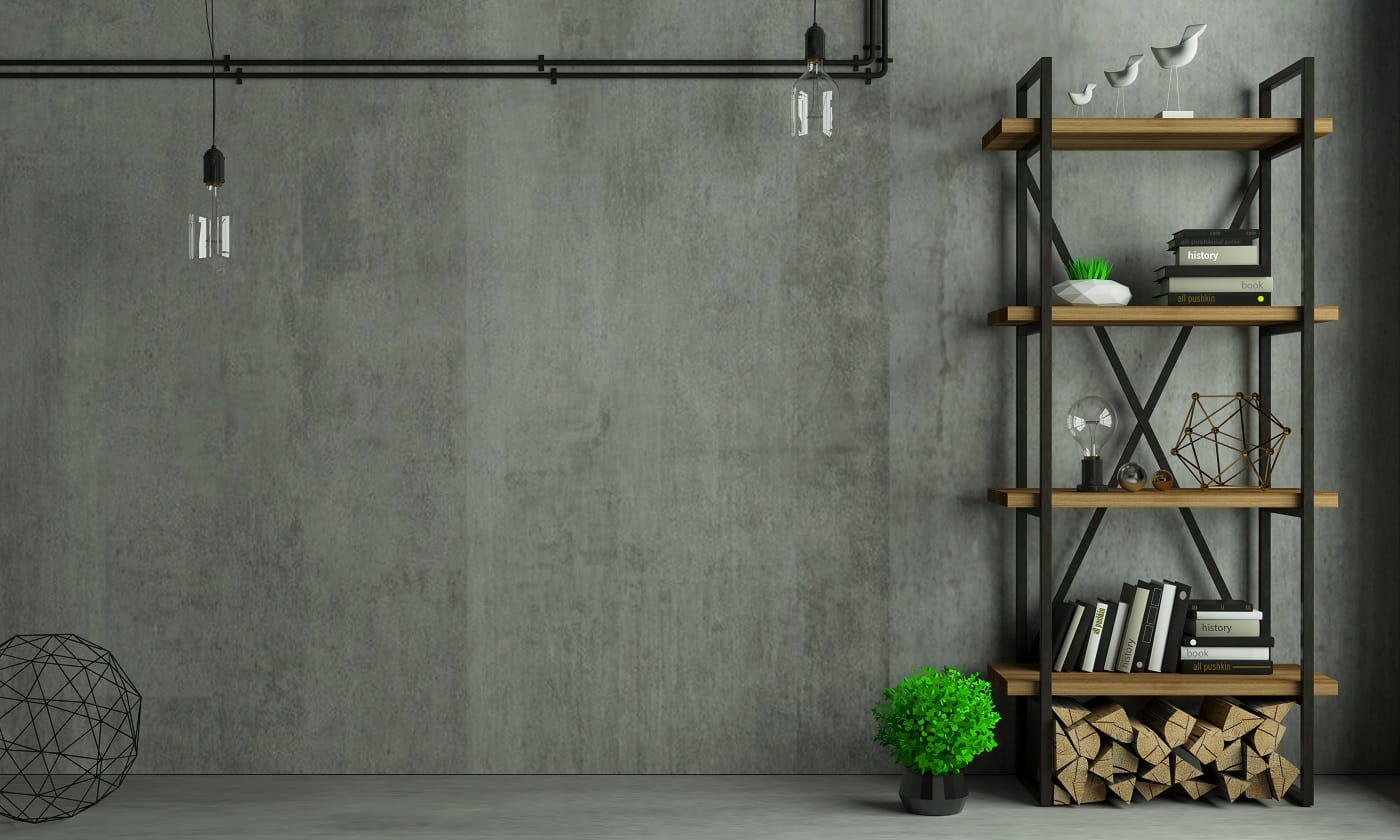 This paint from INSL-X is definitely among the best options for keeping your stucco in the right shape. It's made from an effective formulation suitable for a variety of exterior as well as interior surfaces and has been appreciated by many homeowners across the country. Notably, it is available in a container of 11.05 lbs. and offers a matte finish.
Why Did We Like It?
First and foremost, this water-based paint prevents the growth of mildew or mold that may damage your stucco and degrade its look. What makes this possible is its special formulation, which consists of a powerful mildew and mold-resisting agent. 
Also, it provides high alkali resistance of up to pH 13, thereby ensuring that the stucco is always protected from any alkali attacks. Another major benefit is its waterproofing and sealing ability, which effectively locks the surface from moisture so that it remains intact over the years. 
What's more, the paint also curbs the formation of blisters, thanks to its ability to withstand hydrostatic pressure of up to 12 psi. Last but not least, each container provides considerable coverage between 75 and 125 sq. feet.
What Could've Been Better?
Although most customers didn't have any complaints about the efficiency of this paint, they wished there were more shades available. Naturally, the availability of more shades ensures that you get a more suitable match with stucco of a particular color or design. 
Pros
Prevents mildew or mold growth

Effectively locks the surface to prevent moisture intake

Curbs the formation of paint blisters

Each container provides a good coverage
Cons
Doesn't offer many shades to choose from
KILZ is known for its assortment of highly effective paints and stains formulated for a range of surfaces. And this paint offers the same efficiency and reliability of the brand. It comes with a slew of features that work well to provide all-round protection to your stucco. You can get this paint in containers of 11.7 lbs. 
Why Did We Like It?
What we found most noteworthy about this paint was its excellent hiding property, which facilitates a thorough coverage owing to the opacity of its pigments, which is at par with the most high-end paints.
In addition, the water resistance and superior adhesion properties combine to make it stronger and more durable in the long run. We were also impressed by how it accentuates the textures in the stuccos while lending them a natural look. 
As for the mildew resistance offered, this paint also ranks high in that regard so that your stucco stays as beautiful as new for the years to come. Plus, its alkali resistance of up to pH 12 provides adequate protection against alkali attacks. 
And that's not all; you will be glad to know that this paint is available in three shades, viz., coal smoke, clay brick, and Pismo beach. This gives it a significant edge over our previous pick. 
What Could've Been Better?
This product delivers a highly satisfying performance, but it might not always be properly packaged and the paint container might arrive in a damaged condition sometimes. So, make sure you check the package for potential leaks. Apart from that, we have no other complaints.
Pros
Facilitates a thorough coverage

Offers superior water-resistance

Provides great adhesion

Available in three shades
This paint from RAE can provide your stucco with a highly attractive look while also providing all-round protection for the long term. It is made using superior-quality ingredients that work to ensure the right performance on a variety of surfaces. What's more, it's available in a container of 14 lbs. 
Why Did We Like It?
Firstly, this paint has good adhesive capacity, which enhances the strength and durability of your stucco considerably. Its hiding property is also worthy of mention as it helps to provide a consistent coating each time.  
Furthermore, being a latex-based paint, it offers a couple of additional benefits like less chances of cracking, peeling, or fading and ease of application and cleanup. We also loved the appealing semi-gloss finish that it provided on the surfaces. Hence, it's safe to say that your stucco gets a complete makeover with this paint! 
Speaking of the drying time, you can apply a recoat in just about 4 hours, unlike many ordinary paints that take as long as an entire day. Finally, you get an impressive coverage of about 200-300 sq. ft. with each paint container. 
What Could've Been Better?
A downside of going for this product is that it is relatively more expensive than other paints. In fact, it is priced much higher than our previous recommendations. However, from our experience, we can assure you that the paint does its job quite well. 
Pros
Enhances strength and durability of stucco

Less prone to peeling, fading, or cracking

Provides a complete makeover

Dries up for recoating in just 4 hours
Cons
Relatively more expensive
Next up is this paint from Romabio that's slightly different and offers a more intriguing look compared to the others we've discussed so far. In addition to this facelift, its efficient formulation provides your stucco with adequate protection. Hence, it will be a good choice for any stucco. 
Why Did We Like It?
The best thing about this paint is its mineral composition as it offers much better durability than many leading paints.  For this purpose, it creates a breathable coating that hardens the stucco while allowing the release of any trapped moisture.
We were also impressed by the flat finish on offer, which lends a light texture to the stucco. Plus, it offers superior UV resistance, making it equally suitable for homes in tropical regions. 
Another big advantage of going for this paint is that the brand offers a 20-year warranty on one simple condition that it is applied properly. Finally, each 4-gallon paint container provides coverage of as much as 800 to 1100 sq. ft. 
What Could've Been Better?
Although this paint works quite well on stucco, it takes relatively more time to dry up. It may take almost a day to be ready for recoating, so you need to be a bit more patient if you choose to go for this product. 
Pros
Offers better durability

Releases any trapped moisture

Offers superior UV resistance

Comes with a 20-year warranty
Towards the end of the list, we have included this Rust-Oleum paint that provides pretty decent performance. Enhanced with good-quality constituents, its formulation offers considerable durability for your stucco to remain strong for the years to come. To know more about its features, let's move on to the next few sections. 
Why Did We Like It?
To begin with, this stucco paint provides great weather-resistance, thereby preventing any discoloration of the surface. It even resists any chipping, fading or abrasion that might occur over time. Besides, it has a very short drying time of just 2-4 hours, so you don't have to wait very long for recoating. 
We also liked its oil-based formulation, which only adds to its longevity when compared to the standard stucco paints on the market. Beyond that, this formulation provides perfect rust-resistance that is crucial to keep the stucco in the right shape. 
Even the satin finish provided by this paint is admirable as it lends a low-sheen look that provides a unique accent to the home exterior. Lastly, you get to choose between as many as 8 different shades as per your preferences. 
What Could've Been Better?
The UV resistance offered by this paint is not as great as the other options on our list. As such, it may not be suitable for tropical regions with excessively hot and humid climates. Other than that, most customers didn't face any major issues. 
Pros
Prevents discoloration due to weather changes

Has a very short drying time

Provides sufficient rust-resistance

Is more long-lasting than most average products
Cons
Doesn't provide enough UV resistance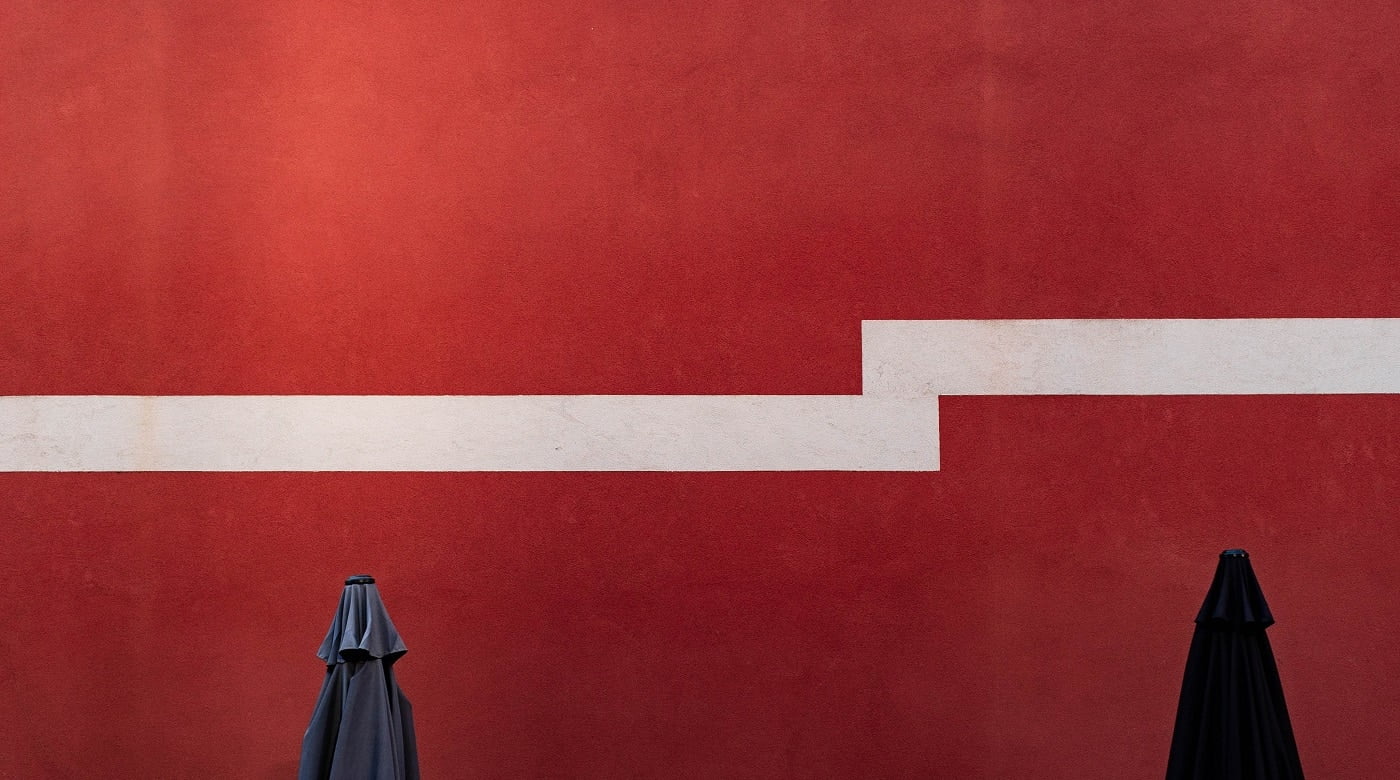 Stucco Paint Buyer's Guide
For purchasing the right paint for stucco, you need to consider some key characteristic features of the paints that can help provide the desired performance. Hence, you'd want to be careful not to make a choice hastily by just going through the specifications of some high-performing products. On that note, here are some important points that you need to keep in mind:
Weather Resistance
This is a crucial factor when it comes to choosing a paint for your stucco since they are exposed to changing weather conditions from time to time. 
A weather-resistant paint must have great waterproofing and sealing ability to prevent moisture from entering through the surface and degrading the construction. Added to this, a good UV resistance would ensure that the stucco remains unaffected due to hot and humid conditions. 
Therefore, don't miss out on going through the product detail to check the information on weather resistance. Taking into account the weather in your region is also essential since all paints may not be suitable for all kinds of climates. 
Type
Paints are broadly classified into three types, oil-based, water-based, and latex-based. Each of these types has slightly different characteristics, and every type may not be suitable for all kinds of construction.
Notably, latex-based paints are ideal for homes in regions with extreme climates because it offers greater weather resistance than the other types. As for the other two types, they are suitable for use in all kinds of climate. 
Now, apart from these three broad types, paints come with different sheen or glossiness. Here, you should remember that paints with a flat sheen are more suitable for stucco since they lend a more natural look and are completely opaque. 
Drying Time
Another important factor that users often tend to overlook is the drying time of the paint, which is essential to determine the time when the following coat can be applied. In case of stucco, you will need to apply at least two coats of paint, so checking the drying time for the product you're considering becomes important.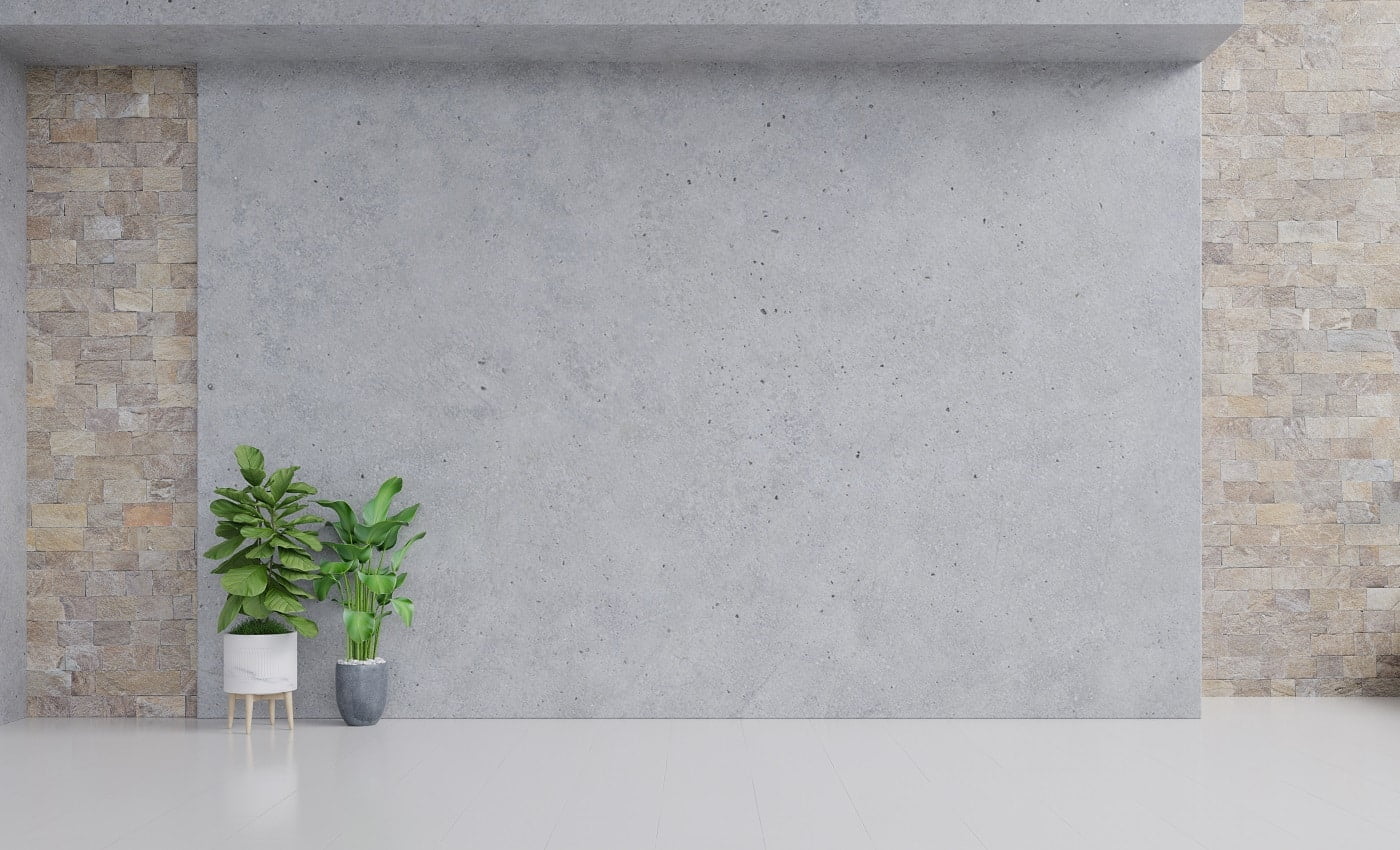 Stucco Paint Verdict
Painting is not as complicated a task as some think it is; hence calling in a professional is not always necessary. You just need to have the right paint and a few tools. So, choose a suitable paint and go for it!
And with that, we've almost reached the end of this guide. We hope that you've a much clearer idea about the suitable stucco paints now. 
But before we call it a day, here's a quick recap of our favorites from the list. The KILZ 13510701 L340711 paint is a good choice if you're searching for a budget-friendly yet high-performing paint for your stucco.
However, if you are specifically looking for a product that would offer great mildew resistance, the INSL-X AMW100009A-01 will be the perfect option to go for. 
With that, we'll take your leave for now. And till next time, take care!
Related Articles
5 Best Sprayers For Plasti Dip
9 Best Pump Sprayers For Staining Fence
Learn How To Soften A Hard Paint Brush
11 Best Paint For Concrete Walls In Basement
9 Best Paint Brushes For Chalk Paint
13 Best Professional Airless Paint Sprayer
10 Best Paint Primer For Drywall
How Long Should Primer Dry Before Painting
10 How to Remove Spray Paint from Concrete
How Much Does It Cost To Paint A Car?
9 Best Paint Roller To Hide Paint Defects
7 Best Primers To Cover Dark Paint
13 Best Professional Airless Paint Sprayer
How Much Does A Maaco Paint Job Cost?
The 7 Best Paint Sprayers for Chalk Paint
10 Highest CFM Air Compressors
9 Best 6 Gallon Air Compressors for Your Home & Garage
13 Best Paints for Bathroom Ceilings
13 Best Paint for Kitchen Cabinets
Learn How to Remove Paint From Brick
Alcohol Ink Art Tutorial [Alcohol Inks 101]
6 Best One Coat Paint and Primer
7 Best Primers to Cover Dark Paint
7 Best Exterior Primer For Peeling Paint
6 Best Paint Primer For Rusted Metal
13 Best Automotive Paint Gun for Beginner
7 Best Paint Stripper For Metal
9 Best Paint Brush For Polyurethane
9 Best Paint Stripper For Metal
7 Best Cold Galvanizing Paints
11 Best Paint Scrapers to Rock
How to Remove Spray Paint from Concrete
7 Best Primers For Covering Red Paint
11 Best Paint Roller To Hide Imperfections Tested
7 Best Primers For Covering Red Paint