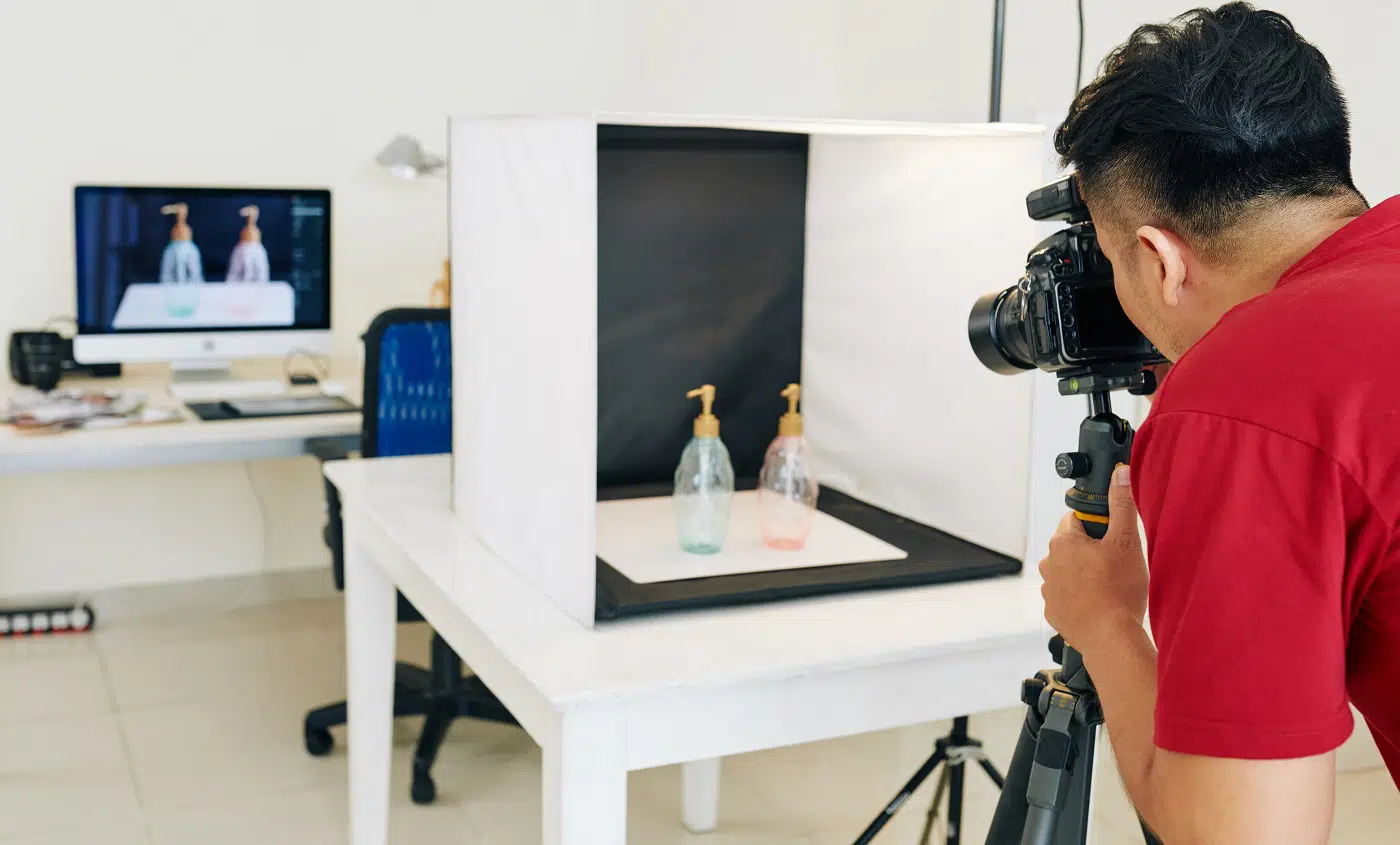 Let's be honest, finding portable light boxes for product photography is much harder than it seems. 
Most people find it challenging to find a photo light box with proper lighting to minimize shadows. On top of that, the commonly found options on the market may seem either too big or expensive for amateur photographers or small business owners. 
That's why we thought of listing some of our suggestions for the best photo light boxes currently available at an affordable price. We compiled this list after going through major concerns like portability, light output, appropriate size, and camera angle options, to name a few. 
Furthermore, there's a buying guide to help photographers pick the best light box based on their individual expectations. We have paid extra attention to the needs of beginners to suggest affordable options that will let them click high-quality photos. 
So, without further ado, let's get started! 
Top 13 Best Photo Light Boxes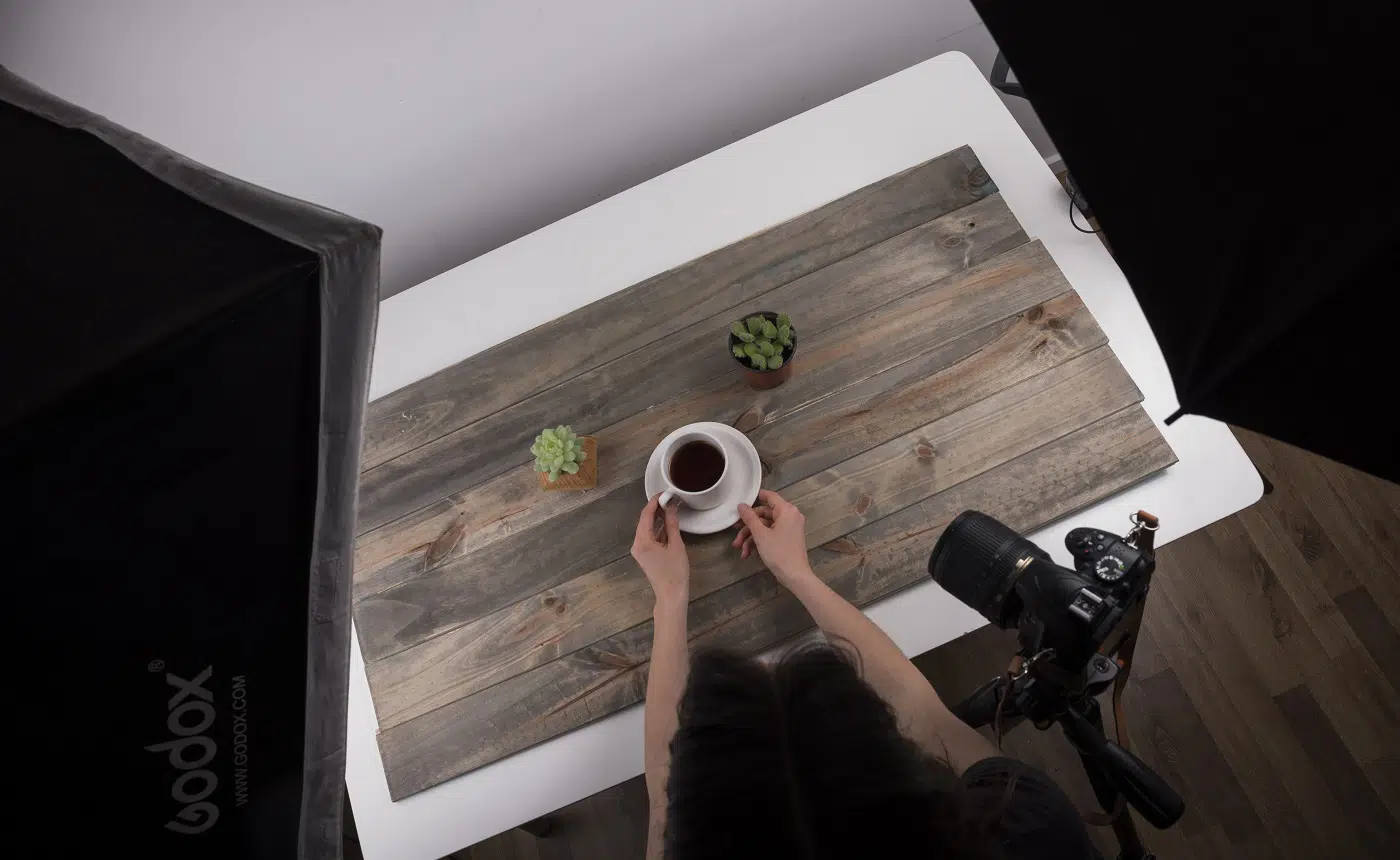 Are you looking for a basic photo light box for your studio? If so, then this one from Emart can be an excellent choice as it comes as an all-in-one kit. Even at its budget-friendly price, this light box has great bicolor light strips to provide perfect shadow-less illumination. 
Sale
Why Did We Like It?
To begin with, we have to talk about the size of this photo light box. At 14 by 16 inches, it is appropriate for anyone looking forward to starting with product photography of small objects. This light box is made with hard polypropylene, allowing effortless transportation while providing durability due to its tear-proof and wrinkle-free quality. 
Another feature that we would like to highlight is the two LED strips that provide adequate lighting that can be adjusted to ten brightness levels. Moreover, users can tweak the settings for a warm or cooler hue. 
And there's no need to worry about powering the lights as it has a USB connector, which is compatible with laptops, power banks, and any USB plug. Not to mention, the lightbox even has openings in the front and top, giving you the option to take photographs from multiple angles.  
What Could've Been Better?
It's great that this photo light box comes with its light source, but the lighting does lack a dedicated on/off switch. Hence, you will need to unplug the cord from the USB socket to power off the light strips. 
Pros
Supports multiple camera angles

Easy to clean

Doesn't get wrinkled

Ideal for amateur photographers
Cons
Lights lack an on/off switch
This mini photo light box from DUCLUS is for those amateur photographers who are looking for an affordable option to begin their journey of product photography. Even though this foldable product is pretty small, it's perfect for shooting professional-quality pictures of small objects from multiple angles.  
Sale
Why Did We Like It?
Photographing small objects is harder than it seems, but this photo light box makes it easier — thanks to its optimal shooting angles. Indeed, the vertical and horizontal openings let you shoot an object from multiple angles to get the perfect professional perspective. 
However, what makes the quality of the photographs stand out are the two light strips with 20 LED beads that provide a color temperature between 6000K-6500K. They can be powered by simply plugging the USB into a 5V outlet before you begin shooting. We especially appreciate that this light box has been designed to limit the appearance of strobes even when using a completely white backdrop. 
The foldable design also makes it effortless to set up the lightbox, and the process shouldn't take you more than a few minutes.  
What Could've Been Better?
Our only gripe with this lightbox is that the LED lights aren't dimmable and maintain the same color temperature. So, the bright lights may make reflective objects too shiny while taking pictures from some camera angles, which you can avoid with a bit more practice. 
Pros
Easy to fold

Lights don't prevent strobe effects

LEDs are bright

Great for smartphone photography
Cons
Lacks dimmable LED lights
If you're looking for simple photography light boxes to use in your product shoots, this one from SLOW DOLPHIN will work well. It has a fuss-free portable design that lets you carry the foldable box anywhere and set it up in only a couple of minutes before starting to shoot. 
Why Did We Like It?
This photo studio light box from SLOW DOLPHINS puts an end to the need for lugging large props for shooting small objects. With it, you get a simple yet well-designed lightbox with a front and top opening, allowing multi-angle shooting. Plus, this box is perfectly sized for capturing product images of jewelry, small toys, watches, and beauty products, among other things. 
The best part has to be the strategically placed LED light strips on the top half, which provide shadow-free illumination and natural brightness. Moreover, as the strips disperse the light evenly, there are little to no reflections on the objects.
Another notable inclusion in the pack is the color backdrops, which come in black, white, green, red, orange, and blue. This help creates proper contrast for shooting stunning images.  
What Could've Been Better?
Even though this is a great product, we would have liked it even more if it had a longer USB power cord. The current 105 cm cord doesn't allow users access to outlets that are too far from the lightbox. So, it's easier to shoot when the USB is connected to a laptop or a power bank. 
Pros
Quick set up

Doesn't get creased easily

Highly portable

LEDs prevent odd shadows
This AmazonBasics product is one of the closest products you can get to the high-end professional photo studio light boxes that come at exorbitant rates. What makes this stand out from the other options has to be its bright and balanced LED lights that let you shoot high-quality photos. 
Why Did We Like It?
The first thing to notice about this photo studio box has to be the no-assembly-required foldable design. In a few minutes, you can set up to begin shooting the perfect product pictures and then collapse the box into a thin portfolio case. 
Coming to its size, the dimensions make it suitable for small to medium-sized products. Professionals even recommend it for shooting photos of small pets due to its convenient size. 
At the same time, the three-door design maximizes the number of camera angles while keeping outside reflections low, and the top hole gives the perfect overhead angle. Besides, it has optimized lighting with a central LED light that fills the box and a second one to add directional accents while shooting products.  
What Could've Been Better?
We really like the lights provided in this photo light box as they are bright and are great at highlighting products. But, the addition of a switch to turn off the lights would have been more convenient to deal with outlets located far from the box.
Pros
Consistent color output

Suitable for camera or smartphone photography

Easy set-up

Highly durable material
Cons
Lacks switch to turn off lights
This portable photo light box from Glendan lets you shoot high-quality product photos for professional use owing to the presence of light-diffusing and reflecting layers. Besides, it's specially designed to be used for small items like jewelry, making it a perfect choice for small business owners. 
Sale
Why Did We Like It?
Soon after getting your hands on this lightbox, you'll realize that it's at par with professional models due to its bright lights and high CRI. You can easily create brighter or softer settings with natural textures as the 112 high-quality LED light beads are dimmable. 
Even after being an affordable light box, it comes with a light diffuser and a reflection board for getting photos with well-defined contours in objects. As the setting is suitable for highly reflective items, you can use the lightbox for shooting jewelry, ceramic and glass pieces, or cosmetics. 
We found that it took only ten seconds to assemble this lightbox due to the foldable design, which requires no fixtures like screws or brackets. You even get a waterproof carrying case to transport it between shoots conveniently.  
What Could've Been Better?
Even though not entirely a drawback, this lightbox may seem too small for some professional photographs, especially those who shoot larger products. We will only suggest this 12-inch by 12-inch box light for those who want to photograph small items like jewelry, watches, and crystals. 
Pros
Excellent diffusion of light

Straightforward setup

Lightweight and portable

High dimmable range of lights
Cons
Only recommended for small items
Are you trying to find a medium-sized photo studio light box that comes with easy assembly? If so, this one from Neewer might be a fitting choice for hassle-free shooting, especially for intermediate product photographers. We especially like the built-in bright LED light strip, an adequate light source for most products. 
Why Did We Like It?
One of the main reasons for selecting this product was the unique one-piece design which makes assembly pretty easy. All you need to do is fold the pieces as instructed and attach the velcros without the need for additional tools. Rest assured, the box won't fall apart when installed properly. 
We were also impressed by the built-in 120 LEDs with 6000-6500K color temperatures that produce the perfect bright white light needed for shooting products. The lights are dimmable owing to the handy brightness adjustment knob with precise levels. When required, you can even use the additional diffuser cloth for a more delicate result. 
Furthermore, you'll get to click varied images from multiple shooting angles made possible by two horizontal and one vertical positions.  
What Could've Been Better?
We agree that this is one of the best portable light box options currently available on the market. But, it does come at a hefty price compared to our other suggestions and might not be suitable for beginner product photographers. 
Pros
User-friendly design

Vivid brightness

Extra storage space in carry bag

Brilliant cool color temperature
Irrespective of shooting with a smartphone or DSLR camera, the FOSTIAN portable light box provides an excellent setting because of adjustable bright white lights. This is one of the items we will recommend to use for professional product shoots without needing to take the hassle of inconvenient setups. 
Why Did We Like It?
Many shooting tents come with adjustable brightness for lights, but the advantage of having this one is that it comes with stepless dimming. That's why you'll be able to dim the lights between 1%-100% precisely. The 140 LEDs count up to 36000 LUX lumens letting you shoot in a fantastically bright environment. 
There's no need to worry about the light harming your eyes as it comes with a diffuser cloth that you can use to soften the light. It even helps to reduce reflection while shooting things like jewelry, ceramic, or glass items. 
Another feature we have to talk about is portability, as you can disassemble it within a few seconds and fold it into a storage bag for easy carrying.  
What Could've Been Better?
While going through the reviews for this product, we came across a common complaint about sliding backdrops. You can minimize the issue by following the setup instructions closely and contacting customer care if the problems seem to persist. 
Pros
Safe installation process

Eyes remain protected from lights

Easy to carry

Minimal reflection
Those who are thinking of investing in a sturdier photo studio light box may like this one from Travor, as it includes a durable metal frame. At the same time, it's easy to set up, and there are varied settings to adjust the LED lights, making it a pretty unique product. 
Why Did We Like It?
What makes this photo light box stand is the presence of 360-degree rotatable lights, letting you do adjustments based on the need for a product. There's also the ability to dim the brightness within the range of 10%-100% to achieve high-contrast shots. The 126 LED lights with a high CRI of 95+ allow you to take beautiful shots of all kinds of objects while highlighting the natural colors.
Compared to similar light boxes, this one is quite durable and has added stability due to the body frame. And as its outer material is oxford cloth, you don't need to worry about tears or unnecessary creases. 
Furthermore, the safety adapter ensures an even flow of current with proper voltage maintenance. The lights also have proper heat dissipation to avoid the shooting tent from getting too hot.  
What Could've Been Better?
Due to its large size of 32-inch by 32-inch and the addition of a metal frame, this shooting tent has a weight of about 11 pounds. So, it does require a bit more effort to carry the lightbox in-between shoots. 
Pros
Durable design

Easy to adjust brightness

Suitable for shooting large objects

Hassle-free installation process
SAMTIAN is a company that has been producing photography equipment for a while, which is pretty evident through the professional design of this photo box. The most interesting aspect to us was the presence of more LED lights along with advanced adjustability compared to similar products available on the market. 
Why Did We Like It?
Let's start with the lights included in this photo light box, as there are 168 LEDs divided between the two bars attached to the top. These have a color temperature range of 3200K-5500K, letting you easily adjust between warm, neutral, and cold settings. You can even dim the lights by using soft cloth to create a perfect strobe-free environment for product photography. 
Similarly, the reflective fabric that lines the inside of this photo box helps evenly distribute the lights to minimize harsh shadows. This brings us to the three different shooting angles that let you shoot a product from varied perspectives to get the best image. 
We also liked the tripod and phone holder included with this foldable photo studio box, as it helps to keep your device stable while shooting from the front.  
What Could've Been Better?
We feel that the only drawback to this professional light box is that the material isn't waterproof. So, we don't recommend using this product in areas or with objects which can lead to a chance of it getting in contact with any liquid. 
Pros
Easy to assemble

Lightweight and flexible design

Doesn't create a strobe effect

Backdrops are sturdy
When shooting medium-sized products, it's necessary to have a sturdy photo light box like this one from Finnhomy that can remain stable. Another advantage would be the bright lights that let you take beautiful pictures of products with even highlights and proper color definition. So, let's check out the standout features. 
Why Did We Like It?
This photo box comes equipped with two rotatable LED bands, which can be adjusted to shine a light on any product. You can also dim the brightness or keep it at the highest level based on the required setting. The diffuser cloth helps to add another degree of softness and prevents harsh light flares. 
We really liked the sturdy backdrops provided with this light box, especially the peach-colored one, as it adds a unique touch to your shots. 
Another feature we have to mention is the premium tent body, which stands against regular wear and tear while still keeping the box relatively lightweight. Moreover, it blocks out any outside light to let you take photos with ease without worrying about unwanted shadows.  
What Could've Been Better?
This isn't really a drawback of this product, but it does take a bit more time to assemble this photo light box than the other options. Moreover, reviews from some customers also suggested that it may take practice to get used to assembling the steel rods. 
Pros
Sturdy and durable design

Good for professional product shoots

Hassle-free storage

Light reaches equally to all corners
If you are in search of a small-sized photo light box with varied background colors, then this one from PULUZ might be a great choice. It's definitely one of the best light boxes due to the presence of a high CRI value and bright LED lights, along with having a design that allows different shooting angles. 
No products found.
Why Did We Like It?
One of the first qualities to check in light boxes for photography is the light, which is superbly bright in this product due to the 96pcs LED beads. The photos of products come out bright and clear due to the reflective fabric that helps to minimize shadows and create a light-gathering effect. You can also use the integrated dimmer to adjust the brightness as required. 
Furthermore, the three-second folding design lets you assemble this small light box anywhere without any trouble. We especially liked the dual-sided backdrops present in the lighting kit as it allows you to get professional-quality shots of various objects. 
You can use this lightbox by connecting it to your laptop with the USB power cord, which is especially convenient while shooting outdoors.  
What Could've Been Better?
We want to point out that it can take you some time to get used to photographing reflective items like glass objects or jewelry. Using the adjustable brightness and a diffuser cloth to create soft light may help create better lighting environments with less reflectivity. 
Pros
Easy to assemble

Excellent for mobile photography

Colored backdrops don't crease

Hassle-free carrying with tote
Cons
Takes practice to photograph reflective items
This FOSTIAN photo light box is one of the largest items we have included in the list, especially for those who primarily photograph large objects. Moreover, the advanced features like 16 levels of brightness adjustments and a flicker-free environment are perfect for those who are experienced in shooting with a professional camera. 
Why Did We Like It?
When using light boxes, professional photographers prefer to have enough adjustability to mimic a natural light source. It's made available in this product through the 16 levels of dimmable lighting controls and three color temperature levels. And you can even rotate the light bars to create highlights as per photo shooting requirements for flattering product pictures. 
A light diffuser is provided with this lightbox to make the bright light softer, bring balance to the lighting environment, and minimize harsh shadows. The inside walls are also lined with a silver reflective fabric that spreads the light evenly to reduce odd shadows or reflections on the product. 
Plus, the multiple shooting angles, particularly the front middle window, lets you take more detailed shots and experiment with perspectives while shooting products.  
What Could've Been Better?
Before purchasing this photo studio light box, one of the things to know is that it can take up to 15 minutes to assemble and disassemble. However, as the instructions are pretty easy to understand, you'll soon have a hang of putting it together and taking it apart without any error. 
Pros
PVC backgrounds don't crease or wrinkle

Easy to follow assembly instructions

Fairly lightweight for its size

Carrying bag is sturdy
Cons
Assembly can take up to 15 minutes
This foldable photo studio box fairs well when it comes to clicking professional standard shots due to the presence of high-quality adjustable LED lights. Besides, the convenient round folding design lets you keep the space organized when lacking a proper studio and adds portability for easy transportation to shooting locations. 
Why Did We Like It?
Unlike other photo boxes mentioned by us, this one comes with a round foldable design that helps to save storage space and reduce compression. You can assemble it in only three to five minutes without using any tools which makes it an ideal piece of equipment to use for hassle-free shoots. 
Moreover, we really liked the brightness adjustment switch as it lets you make precise changes while operating the dimmable lighting. The true white light of 5500K color temperature and the granular silver film reflective fabric lining create even lighting, essential for shooting products. 
Coming to the extras, you get four background colors, a soft light cloth, and a portable carrying bag, making this a complete light tent kit to begin product photography.  
What Could've Been Better?
While going through the reviews for this photography light box, we came to know some find it hard to follow the folding instructions provided with it. We recommend watching the setup and folding videos provided by LTRIINGYS to make the process easier. 
Pros
Lightweight design

Space saving storage

Background clothes are sturdy

Ideal size for medium to large objects
Cons
Folding instructions may seem confusing
Photo Light Box Buying Guide 
Are you still a bit confused about finding the best photo light box for your photography needs? Worry not, as we have gathered some of the points that helped us choose the best products for our list of suggestions. We hope that these will help you sift through the numerous light boxes currently available on the market.   
A. Size 
One of the first things to look for in a photo light box is its size. By now, it must be clear to you that these boxes are available in varied sizes. The smallest ones are usually used for product photography for objects like jewelry, watches, and tiny collectibles, among other things. On the other hand, big light tents, especially those meant for outside use, can even be used to shoot models. 
Some smaller light boxes might not be appropriate for shooting with DSLR cameras, and that's why it's also essential to keep in mind the shooting device. So, first, try to assess the size of products you're usually going to photograph and choose a photo light box size based on it. Typically ones have a size of at least 16-inch by 16-inch or 32-inch by 32-inch to accommodate small to medium-sized objects. 
B. Lighting
It's needless to say that the most important aspect of a photo light box is the lighting. The presence of proper lights helps to create an even environment for the product with minimal shadows and reflections. That's why the typical photo light boxes are enclosed from all sides except for the holes present to allow shooting angles. 
Now, the lights may differ between brands, but we suggest at least choosing items with multiple light sources. When choosing a photo light box with its own light source, check if they are installed in proper positions or are optimized to provide proper diffusion. It will be better if the lights in it are dimmable with the provision of color adjustment. 
You should also look for the brightness of the lights present in the product. We prefer LEDs as they are long-lasting and often provide enough brightness to highlight objects in an all-white background. But, we will encourage you to try out new color backgrounds to at check how the light performs and leads to the perfect shot. 
C. Shooting Angles 
When picking a photo light box you also need to check for the presence of shooting angles. These days, most of the products come with multi-angle shooting capabilities by providing an open front along with a top hole. However, some boxes may even have an additional flap in the front with multiple windows to create the brightest environment. 
We want to point out that you won't be getting exceptional shooting angles in the mini photo light boxes as most are open in the front. So, if having the full enclosed feature matters to you, think about investing more to get a higher-quality item. 
D. Material 
A photo light box can be made with anything from cardboard to high-quality polypropylene. Your main concern about the material should be that it's tear-proof, waterproof, and lightweight for portability. Also, do make sure that the inside material is wrinkle-proof as the presence of creases may make or break a photo. 
Other than that, you should check the color of the material used inside the box. We like boxes that have a bright white background which matches most products. 
E. Portability 
Tied to the above point is the factor of portability which decides if the photo box can be carried easily between shoots. Now, the mini or small photo light boxes are built in a way that they can be folded flat for easy portability. But, as the size increases, some light boxes may become quite heavy, especially when there are heavy light fixtures. 
To avoid the issue of lugging a photo box, try to opt for one that is lightweight and can be easily folded for transportation. Some brands even have provisions for light tents or portfolio-style foldable boxes, which are highly portable.
F. Ease Of Assembly 
Another thing to keep in mind is the ease of assembly. You don't want to get a product that's too complicated, especially when it's your first time using a photo light box. We recommend starting with the small foldable or collapsible one that is easy to operate in just a few minutes. 
You should go through the reviews for a product before purchasing to know if others have found it easy to operate. Some larger photo light boxes will have mechanisms or tools for assembly and disassembly, but they should still be relatively simple and come with proper instructions.  
Photo Light Box Frequently Asked Questions? 
Is a separate lighting kit needed to get the best from a lightbox?
Not really, as when you are choosing a light box, it's essential to check if it has the right light sources. Light boxes with multiple light sources are always preferred as they provide better overall lighting. We don't think that adding a separate light source would be necessary, especially for beginning photographers who are shooting products in lightboxes. 
With time, as you advance towards using larger boxes or would like to enhance your skills, additional light sources might be necessary. For now, just remember that the light box is there to provide even illumination that lets your product stand out in a seamless and shadowless background. 
Can a lightbox be used without having a DSLR camera? 
Thanks to the advancement in camera technology in smartphones, the use of photo light boxes isn't limited to being used in shooting pictures with DSLRs. You'll be surprised to know that many photographers can get high-quality shots to be used professionally by using a light box with smartphones. 
Furthermore, the photo light box has become a must-have prop for small business owners and collectors who shoot images of their products. As more brands have started to understand the usefulness of photo light boxes, many kits now include tripods or accessories that help shoot excellent pictures using smartphones or point-and-shoot cameras. 
Is color temperature a necessary factor in choosing a lightbox?
One of the factors for choosing a photo light box that beginners often neglect is the color of the lights. In most affordable or beginner-level light boxes, the color might be limited to 5500-6000K, producing bright white light. While in more advanced or expensive versions, you may adjust it to a yellow-white or yellow light. 
The ability to choose a proper light color that matches well with the product and background takes time, along with a lot of practice. So, we won't necessarily suggest a beginner go all out and spend on a lightbox with an adjustable color spectrum. Nevertheless, if you happen to find an affordable option with at least three settings, do buy that product if the other specifications meet your other expectations.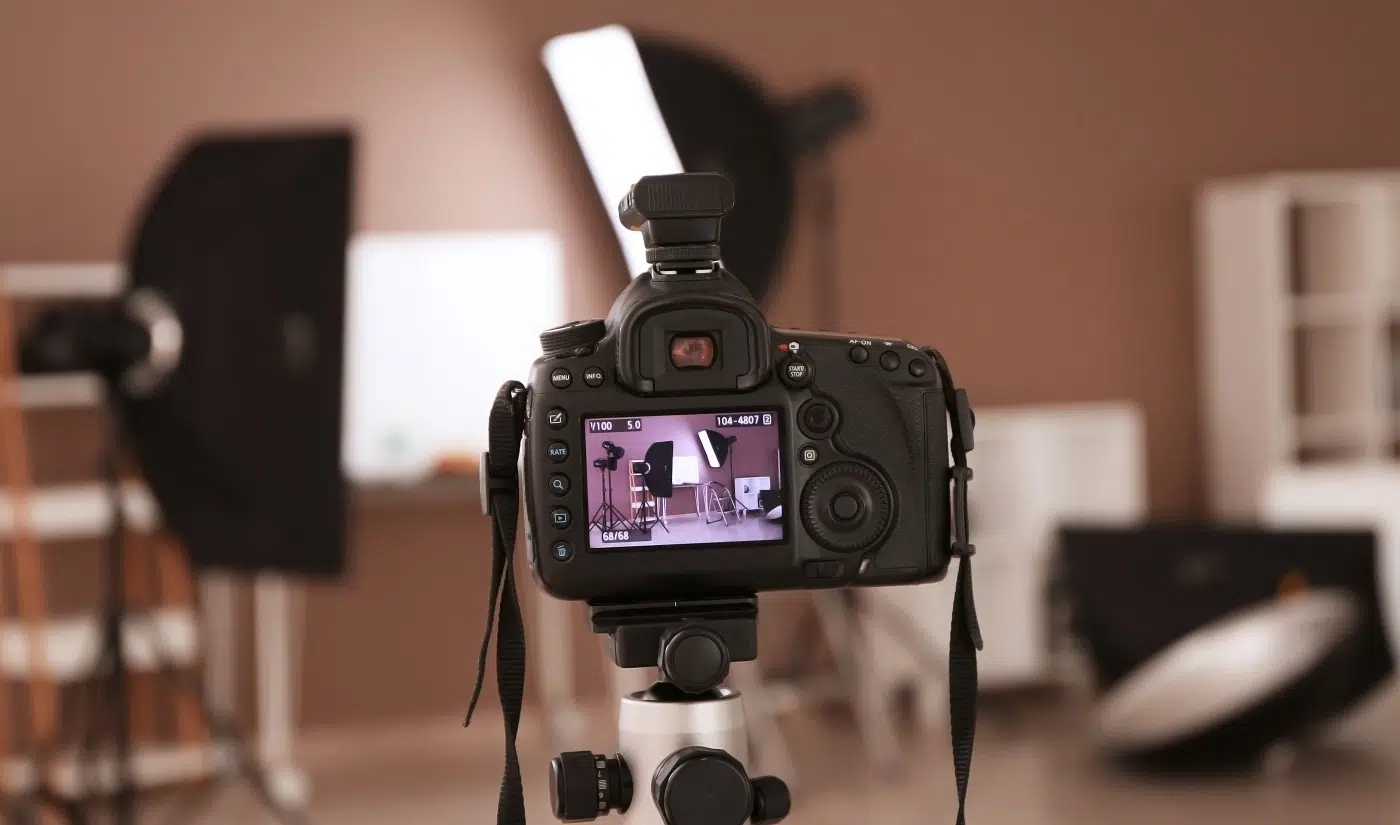 Verdict 
So, that's everything we had to tell you about the best photo light boxes available on the market. We hope that our suggestions will help you pick a light box that provides high-quality product images. 
Among our recommendations, we will suggest the Emart photo lightbox to anyone looking for an affordable item that provides shadow-less illumination with color variation. 
Meanwhile, the DUCLUS photo light box is better suited for someone beginning with product photography and would appreciate a simple design. But its small size is mainly suited for small articles. 
With that, we come to the end of this guide. Make sure to refer to the buying guide for additional advice on buying useful and long-lasting light boxes for photography. 
Related Articles