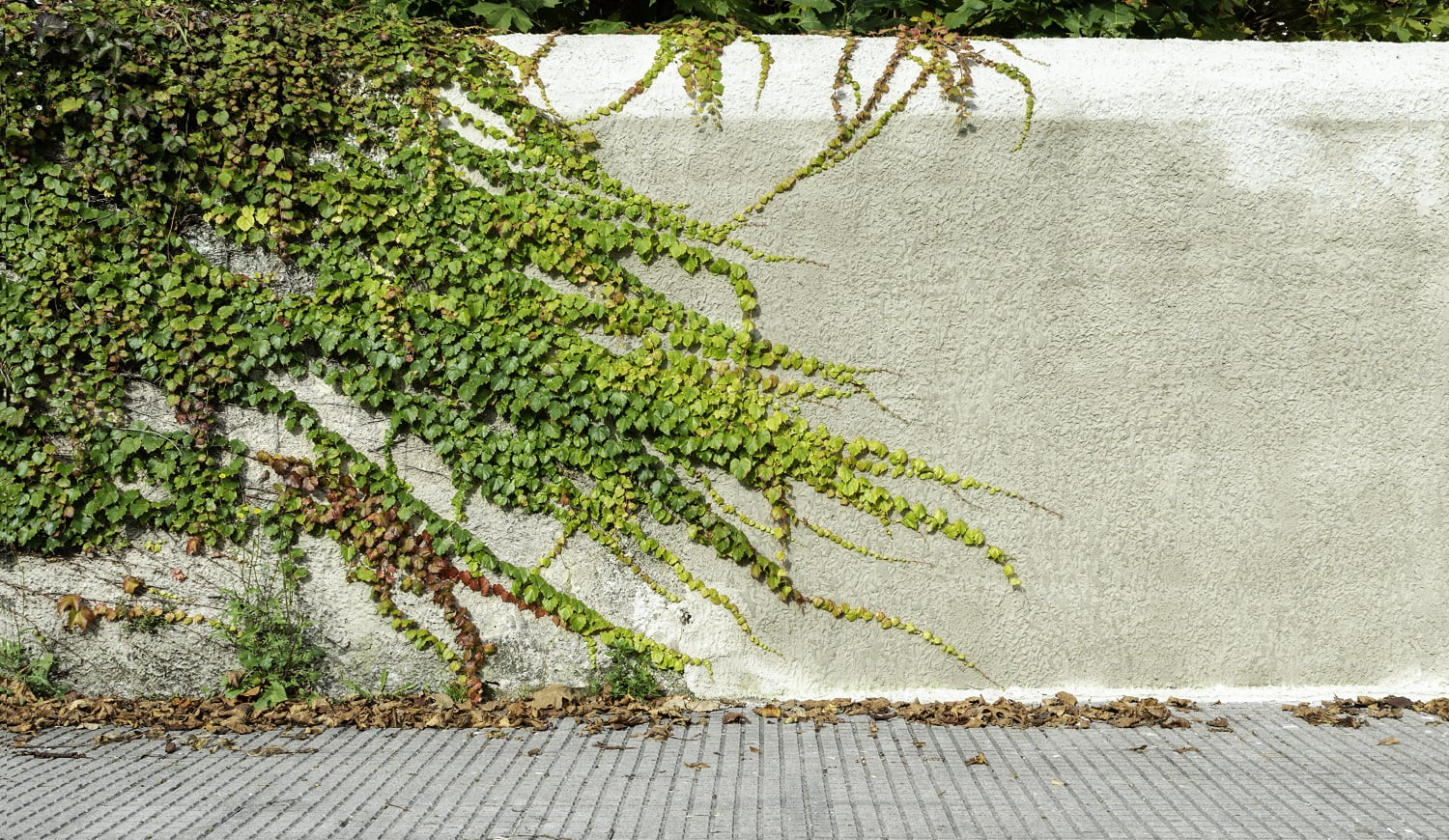 Has your picturesque garden turned into a nightmare of late due to poison ivy? 
We understand your concern. Being highly allergenic in nature, this plant can cause itchy blisters and is not at all desirable anywhere. A good weed killer would be perfect to put an end to this nightmare. 
But, with so many options available out there, it often becomes difficult to choose the right one. 
Through this guide, we try to make this task easier for you. We have carefully handpicked and reviewed the 13 best poison ivy killers that are available today. 
Along with the list, we have also included a buyer's guide with some important points that you need to consider before purchasing one of our recommendations. 
So, without further ado, let's get started. 
Best Poison Ivy Killer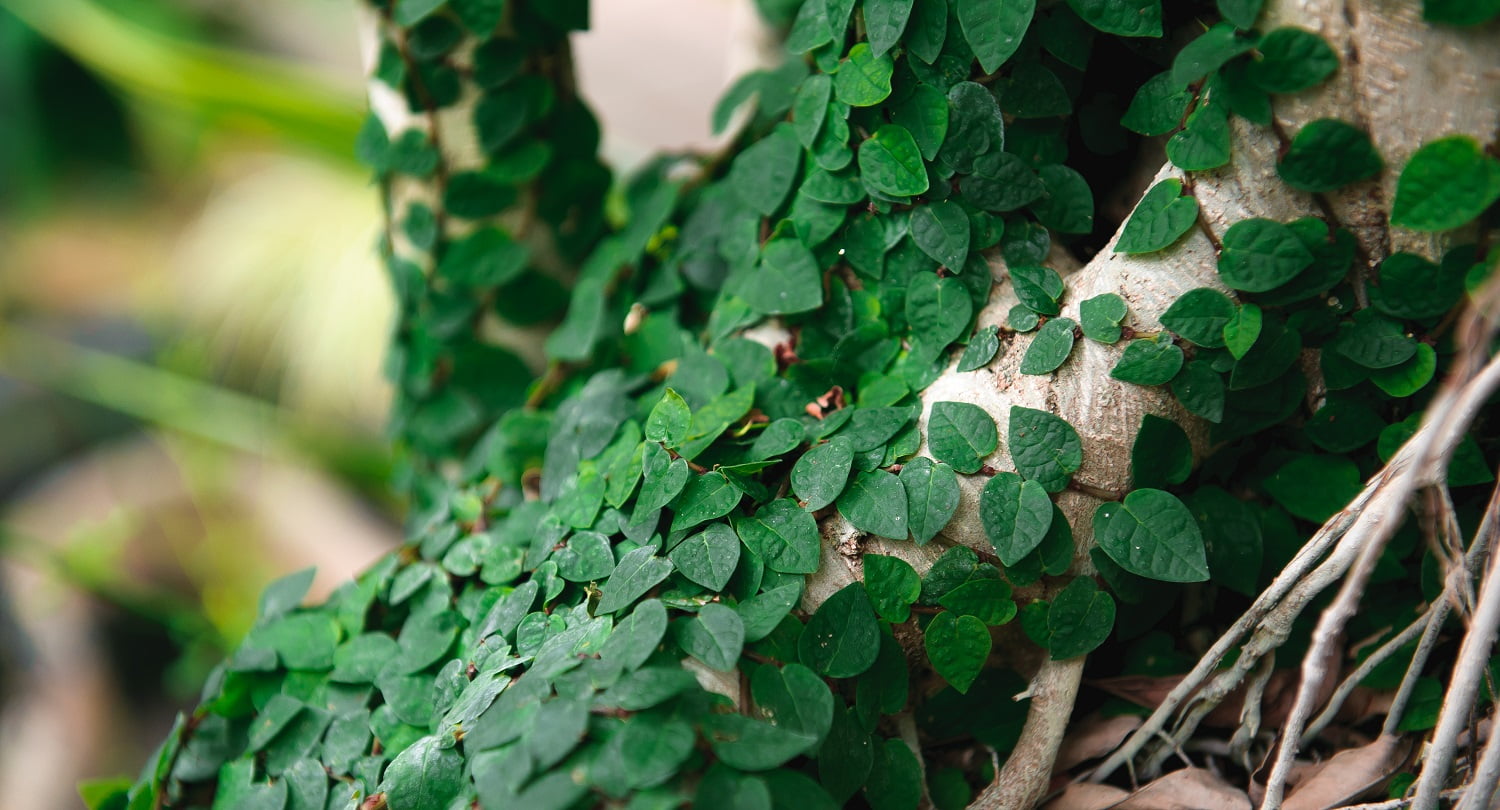 Has the tough brush in the garden yard become a headache for you? In that case, this Brush Killer from the popular brand BioAdvanced is the perfect product to go for. It is ready to use and comes along with an easy-to-use sprayer. 
Why Did We Like It?
With English Ivys and brambles growing uncontrollably in our garden, we were perplexed about what to do! After finding this product, we decided to give it a try. And guess what? We were impressed by how it killed all the foul plants! More so, the results were visible within 3 weeks. 
Perhaps what did the trick was the penetrating formula that works systemically to kill the toughest plants from the roots. It enters through the woody or green shoots, the leaves and the roots and then moves all through the plant to kill it. 
One tip that we would suggest is to apply it when the plants are growing actively. This would ensure that you get the best results. Also, we found the sprayer quite easy and comfortable to use because its grip-controlled trigger greatly reduces finger and hand fatigue significantly. 
What Could've Been Better?
Although we didn't find much to complain about the product, we felt the container could be improved. Sometimes, the weed killer was dispensed out of it properly for two gallons. Also, at the start, the sprayer lacked inconsistency. It was fine later on, though. 
Pros
Great effectiveness

Diverse applications

Results visible in 1-6 weeks

Can be applied on cabins, walkways, and along fences
Cons
Container needs improvement
Since 1926, Bonide has been providing people with the best solutions for garden, home and lawn problems. This Poison Ivy and Oak Killer is one of the most sought-after weed control products of the brand. It also works effectively in killing several other broadleaf lawn weeds. 
Why Did We Like It?
Unlike many other products which take at least a week to show results, this one is much quicker in its action. Its fast and effective formula starts working overnight, and the effects are visible just after a few days. As such, you can achieve a complete cleanup within just a month. 
We also found the product completely safe to use on lawn grasses. This is coupled with equal effectiveness in killing broadleaf lawn weeds. Interestingly, it can control a wide range of such plants including ragweed, chicory, clover, and creepy charlie. 
Besides, this poison oak and ivy killer becomes rainproof within hours of application. For getting best results, it is better to spray for a time enough for it to get completely dried up. And once it is dry, rest assured that it won't wash off. This helps to increase the efficiency of the product. Also, the spray nozzle makes the weed killer easy to dispense. 
What Could've Been Better?
Although we were quite satisfied with how the product turned out to be, the spray bottle was a bit defective for the first pack that we bought. However, the pack was replaced when we wrote to the seller. At the end of it all, we were pleased with the prompt after-sale service.
Pros
No mixing or pouring required

Fast and effective formula

Kills the plant by reaching the roots

Does not impact lawn grass
Cons
Spray bottle is defective at times
In case you find poison ivy growing in your cabin, along fences or other such non-crop areas, this product from Voluntary Purchasing Group would be great. It must be applied with caution and perfection to get the best results. 
Why Did We Like It?
This product is among those few that take longer to show results but ultimately turn out to be better than most others. It is the triclopyr that works perfectly to control the growth of poison ivy in any non-crop area. 
Usually, this product is applied by covering the fresh cut surface with a paintbrush. However, to ensure a more efficient application, we would suggest using a sprayer so that you can have more control. 
A flip side of spraying is that the liquid can be unwantedly sprinkled on the nearby areas. And if you have good plants nearby, you should be especially careful. In such cases, you can use cardboard to shield such plants during spraying. On the whole, what we like most about the product was the perfect results that it gave. 
What Could've Been Better?
Though the product didn't upset us at all on the effectiveness criterion, it would have been more convenient to use in a spray-bottle form. Also, you should not apply it for lawn grass, as it isn't suitable for the same. 
Pros
Great for non-crop areas

Excellent results

Slow but steady action

Also effective on woody plants and vines
Cons
Does not come in spray-bottle form
Sale
Weed control products from Spectracide are a rare combination of efficiency and convenience. With a couple of their products at home, maintaining your landscape isn't much of a problem. In the case of this Weed and Grass Killer, users also get a money-back guarantee. 
Why Did We Like It?
Formulated for spot treatment anywhere outside or inside the home, this concentrate works by acting on the roots of the plant. You just have to mix it with water and apply it on the plants using a tank sprayer. 
It can also be used to kill weeds and undesirable grass near shrubs, trees and flowers as well as along foundations and fences. 
What we loved about this Weed and Grass Killer is that it becomes rainproof just within 15 minutes of application. Moreover, results become visible in as small a time as 3 hours. As such, you can replant trees, shrubs and ornamental flowers just one day after spraying. 
When it comes to reseeding right from scratch and renovating home lawns, this product is the ideal one to go for. It can also be used around landscapes and ornamental trees. For more effective action, we would suggest using 7 ounces of the concentrate for each gallon of water. 
What Could've Been Better?
Though renovating lawns can be carried out smoothly using this concentrate, it isn't suitable for spot treating any weed on the grass. That's because it also kills the grass that you might pray it on. Also, the quantity to use as per the statement on the label may not be adequate to give you the desired results. 
Pros
Great for renovating lawns

Results visible in 3 hours

Can be used around ornamental trees

Replant trees the day after spraying
Cons
Not suitable for spot treating weeds on grass
Another product that we would readily recommend for controlling poison ivy is this Speciality Herbicide from Southern AG. You can also use it on several types of unwanted brush and trees. Also, this pack makes as much as 96 gallons of spray solution. 
Why Did We Like It?
What we found most amazing about this product is that it allowed us to cover quite a lot of ground. One factor on which the coverage depends is the strength of the mixture you make. We could cover as much as half acres of land with a mixture of moderate strength. And believe us when we say this, we got results as great as the coverage! 
Besides, unlike many other poison ivy killers, this one is perfectly safe to use on lawn grass. You can most easily get rid of any ground ivy as well as broadleaf weeds on the lawn. We were delighted as the results were visible in just around 48 hours of applying the product. In case there is a heavy infestation, we would suggest making two applications. 
As for the application process, you just have to get a dial sprayer or a backpack one. But speaking honestly, we found the backpack system much easier. This would also further ensure efficient application. Although, we might use a paintbrush as well. 
What Could've Been Better?
Though we found that product to be fantastic, we didn't find it much useful on its own for crabgrass. A solution for this would be to mix some Drive Clr8 with it before the application. This trick worked for us quite well.
Pros
Safe for use on lawns

Large coverage with mixture of moderate strength

Acts on perennial broadleaf weeds

Flexible application mode
Cons
Not much effect on crabgrass
Sale
Protect your garden yard from poison ivy and a lot of other woody plants through this Brush Killer Concentrate from Ragan and Massey. And you will be happy to hear that it is pretty economical as well. 
Why Did We Like It?
It is seldom that a product delivers the performance that the manufacturer claims. But this one is surely among those select few. We say this because it worked exactly as we hoped! Just a day or two after each time we sprayed, the results started showing.
Besides perfectly acting on poison ivy, this concentrate is great for use on some stubborn vines like air potato and virginia creeper. Not to mention more than 60 wood plants such as wild rose, mesquite, locust, sweetgum and oaks. Notably, you can apply the product as a foliar spray on herbaceous broadleaf plants.
Among the areas where it can be used are fencerows, permanent grass pastures, ornamental turfs and more. Also, unlike several other products, there are no particular seasons for use. You just need to ensure that the poison ivy or weeds are actively growing. In addition to water, it can also be mixed with diesel for better effectiveness.
What Could've Been Better?
Truly speaking, the product worked wonderfully and didn't leave anything much to complain about. However, we were hoping it would work on crape myrtles but there wasn't much effect.
Pros
Suitable for application on herbaceous plants

Tank-mix with water or diesel

No specific season(s) for application

Results visible from the day after application
Cons
Doesn't work on crape myrtles
Sale
Our next pick for you is this specially formulated product from the well-known weed and pest control brand Roundup. Meant for using in a sprayer, the poison ivy plus brush killer concentrate weighs as much as 32 oz. 
Why Did We Like It?
This concentrate combines two powerful ingredients to create a formula that penetrates brush and waxy leaves of the toughest of weeds. 
Then on, it is just a matter of 24 hours and the plants are killed to the root. Even poison oaks, invasive vines and poison sumac can be successfully controlled by this product. 
Importantly, you should apply the product at a time when the air is calm. This would prevent it from drifting to any desirable plants around the area. In case of tough brush or vines,you have to wait till four weeks after the first application. You can repeat the application if you find the weeds have not been killed entirely within that period. 
One feature that particularly pleased us was the rainproof protection. It is second only to Spectracide Weed and Grass Killer which takes 15 minutes to become completely rainproof. Besides, you can also use the undiluted form for stump treatment. Just go through the step-by-step instructions on the label. 
What Could've Been Better?
This concentrate really gives you the value for money, but spraying on the ground nearby the weeds won't work. You need to spray it on the leaves only. Also, make sure you wear a bodysuit, a chemical mask and hand gloves while spraying as it is harmful to the skin. 
Pros
Results visible in 24 hours

Penetrates tough weeds

32 oz. of concentrate

Coverage of upto 1500 sq. ft.
This great product from Southern AG is in a wetting agent and not a herbicide. Rather, it helps to increase the penetration and coverage of a herbicide. Such products are referred to as surfactants. Hence if you have a good herbicide but want to boost its action further, go for this product. 
Why Did We Like It?
At the start we were a bit skeptical about how this surfactant would work with two herbicides we had got. However, to our great relief, it worked wonderfully with both of them! So much so, that we didn't have to spray any of them for the second time. 
Thus, there is no reason to worry about the compatibility, thanks to the non-ionic surfactant. It can be used with most weed killers like Trimec R, Asulox R, 2,4-D Amine, Brush killer and more. 
Interestingly, the surfactant works by reducing the surface tension of each spray droplet of the herbicide. This ensures uniform coverage of the weed killer, thereby increasing its effectiveness. 
Moreover, besides its effectiveness in dealing with wild poison ivy, this surfactant also boosts action on wild rose, clover and purslane. We also found the price to be quite fair considering all the help it provided. 
What Could've Been Better?
As for the effectiveness of the product, we didn't have anything to complain about. But it seemed to benefit the pre-emergent herbicides more than the post-emergent ones. When spot treated with the latter, little beads appeared as opposed to larger spotted beads. 
Pros
Ensures uniform coverage of pesticides

1-2 pints enough for 100 gallons spray

Easy to use

Value for money
Cons
Not so effective for post-emergent herbicides
If a lot of weed killers are proving ineffective against the tough poison ivy in your garden, try out this one. We can assure that you won't be disappointed. It is formulated especially to kill several really tough brush and weed types. 
Why Did We Like It?
Having a concentrated formula, this product can be easily applied using a hose-end sprayer or a tank-sprayer. In this way, you can cover large ears with widespread weed growth. If applied in the right way, it would keep the plants from growing back for several years. 
Also this product provides a pretty fair rainproof protection. It takes just around two hours for it to become completely rainproof. To be on the safe side, you should apply the product on getting a clear weather forecast for a day or two. This is important to ensure that the weed killer gets the time to penetrate the leaves. 
Besides, we were surprised at how the product helped get rid of a climbing wall ivy and some unwanted woody plants. 
Note that if the weeds prove to be too thick to go away with one spray, you may apply a stronger mix of about 75/25. Also,protective gear and gloves during each spraying process is a must. 
What Could've Been Better?
Although the product usually works fine in the diluted form, this mix may not be effective on very thick weeds. Also, controlling blackberry brambles may not be possible using this weed killer. 
Pros
Acts on 60 weed and tough brush types

Penetrates through leaves

Special formula for tough weeds

Budget buy
Cons
Not effective on blackberry brambles
Sale
If you are struggling long to win the battle with poison ivy and tough brush, this is the ultimate solution. With a coverage twice as that of some leading brands, this brush killer will make sure the weeds are gone for good. 
Why Did We Like It?
With this product at home, you can spray on large areas in the easiest way. Just attach it to the garden hose, switch on the water supply and activate the sprayer with your thumb. After the process is complete, turn off the hose and turn the sprayer on once to relieve the water pressure. 
Also, this product is an ideal for treating a whole lot of different weeds and brush growing in your land. It can make as much as 8 gallons of mixture and acts on blackberry, poison ivy, poison oak and more than 70 other types of brush and weed. 
Interestingly, this product is a systemic herbicide that acts on the plant's vascular system. As a result any weed completely dies down from the roots. So you need not worry about regrowth from any partial remains. Furthermore, the product is more effective on stump than many others. 
What Could've Been Better?
Everything was perfectly fine with the product, except for the container which we felt needed improvement. At times, the weed killer stopped dripping while dispensing on the plants. 
Pros
Kills weed and brush to the root

Easy to apply

Greatly effective on stump

Budget-friendly
Cons
Container needs improvement
Sale
This ready-to-use product from Tordon is quite an efficient choice for treating weeds on cropland areas and fence lines. You can also control several unwanted trees though cut surface treatments. Usually, one application is enough for a great result. 
Why Did We Like It?
We loved how the product was kept from flowing freely. As such, any chance of hazards due to overflow was prevented. What does the trick is its no-freeze formulation. This also gave us good control while dispensing the weed killer on the herbicide on the plants. 
As for the results that we got, they were perfect, to say the least. Behind the amazing action of the product is its superior formula, which works by translocating into the root system. This ensures that any resprouting stops. Keeping a track on treated stumps also becomes easy with the coloration by blue dye. 
Moreover, this product is an ideal for both off-season and in-season control of brush. As such, there is no need to wait for any particular season to use it. Also, besides poison ivy, the product acts on more than 20 species of woody plants. 
What Could've Been Better?
We found no problem as such with the product. However, it has a great reach in the soil. So you should be careful while putting it on the fresh cut during stump treatment. As a caution, we would suggest only painting the outer ring the fresh cut. 
Pros
Easy to keep track on treated areas

Off-season as well as in-season control

Stops resprouting

No chance of overflow while pouring
Cons
Has greater reach in soil
Poison Ivy Killer Buyer's Guide
Poison ivy has several harmful effects on surrounding plants and is pretty difficult to completely wipe out. Hence it is really important to have the right approach before you start with the process.
Here are some important points that you should consider:
Eliminating from the root
Many users hastily choose to go the organic way of dealing with problematic plants and weeds. However, to get rid of poison ivy, eliminating it from Check the Proofreading & Process Guidelines, Format & Writing Guidelines, Editing Checklist or any of the samples.the roots is essential. If you want to go for an organic option, you need to prepare adequately for getting the desired results.
Consider the weather
Checking the weather conditions is essential to effective treatment. Ideally keeping a watch on the weather forecast for at least one day is advised. You must also check the rainproof protection of a product while searching for an ideal one. In case of organic products, the right time to apply is when the ground is wet.
Safety
This is something that you must not compromise on, when it comes to applying either an organic or a chemical weed killer. You must use protective equipment. Checking on the safety of a product is also essential before you go on to buy it.
Frequency of application
Applying the brush and weed killer only once may not be sufficient always. Hence you may need to apply it a few times. Eventually, it is sure to kill the whole root, so that the plant stops growing back.
Chemical or organic
Chemical modes of treatment generally work faster than the organic ones. These have also proven to be more effective in the long run. Even though you may need to apply the product for a few times, be rest assured that it will ultimately destroy the whole root.
Note that you will need to take strict safety measures while applying chemical weed killers. In comparison, organic methods are safer but would take longer to act.
Top Poison Ivy Killer Verdict
With this, we come to the end of this comprehensive guide. We hope choosing a suitable ivy killer would be much easier for you now. 
But before we sign off, we would like to go for a quick recap of our favorites from the list. In case you are looking for lawn-safe products, the Brush Killer Plus from BioAdvanced will be an ideal option to go for, and it ranks high on the efficiency quotient. 
If you want a tough weed killer that will put an end to stubborn poison ivy, the product from The Scotts Ortho will be great, and it is a budget-friendly choice as well. On the other hand, if you wish to boost the action of a herbicide you have, the surfactant from Southern AG would be perfect. 
Let us know whether you agree with our verdict in the comments. Till next time! 
Related Articles
8 Best Dump Cart for Lawn Tractor & ATVs
How to Install Landscape Fabric for Weed Control
13 Best Potting Soil For Herbs
13 Best Fertilizer for Palm Trees
13 Best Fertilizer for Zoysia Grass