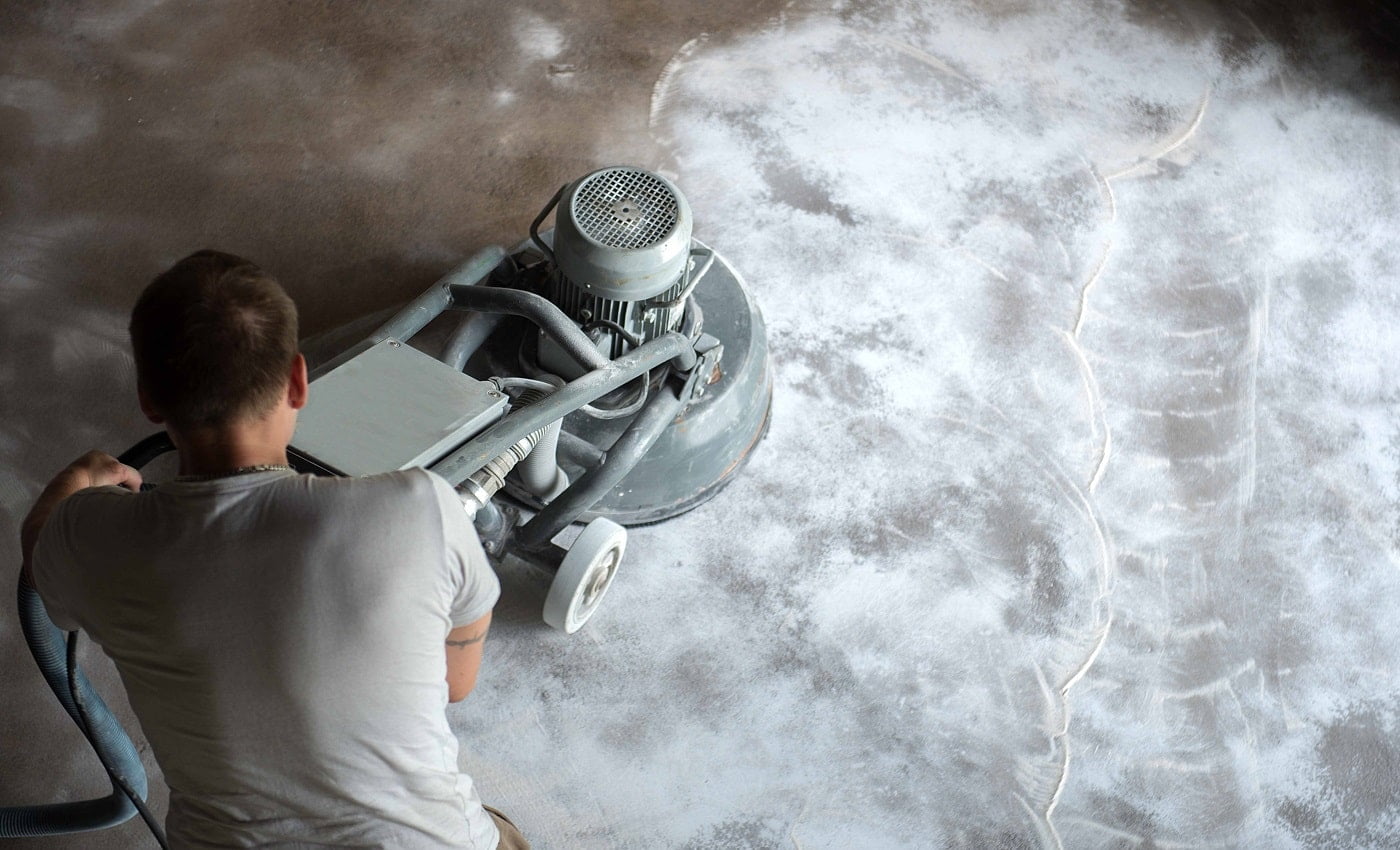 While you may have gotten the perfect wooden flooring in your house, it can be filled with scratches and stains over a period of time.
And that is why you need good quality polyurethane. It will add a protective layer to the flooring and furniture, preventing them from getting scratches, stains, blemishes, and fingerprints. This also protects the floor from getting discolored over a period of time.
Moving on, we know that there are various kinds of polyurethane available in the market and it might be difficult to pick one. To prevent any confusion, we have curated a list of the top 5 polyurethane for floors which is followed by a buyer's guide. We have listed down the pros and cons too of all the products for your benefit.
So, what are you waiting for? Dive in!
Top Polyurethane For Floors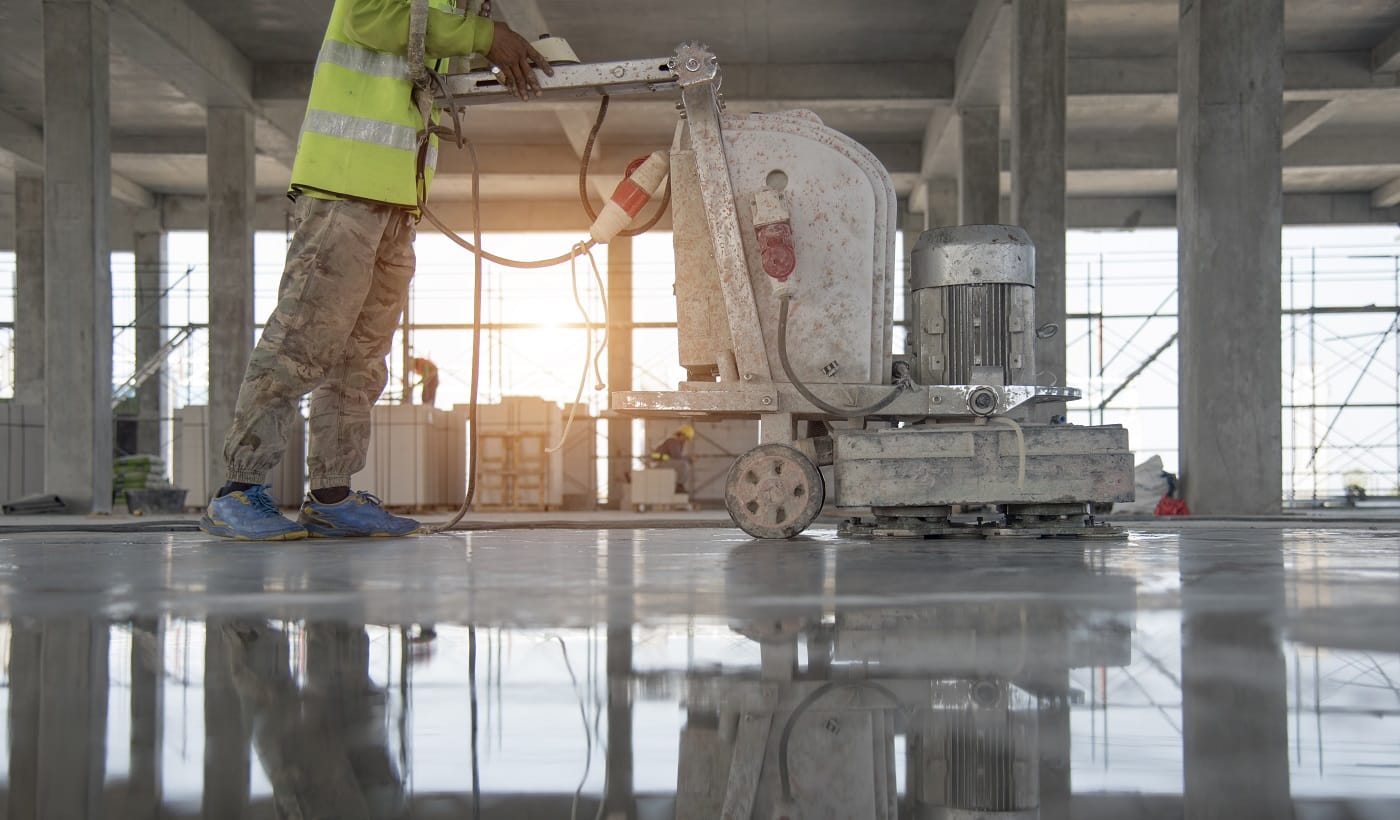 We will begin with one of our top suggestions, and that is the Minwax 244444444 Minwaxc Protective Finish. If you were looking to protect all the beautiful wooden surfaces in your house, this would be a good pick. We were very happy with its finished effect on our furniture.
Sale
Why Did We Like It?
The best part about this product is that it provides smooth and even coverage. You do not have to worry about stains, blemishes, or stroke marks, and the finish is perfect. We applied 3 coats on top of each other, leaving an hour in between to dry. This one dries very quickly, and you can work on a number of furniture or large floor extensions at the same time.
Next, this is a water-based formula; hence, it is very easy to clean. You will just need some soap and water, and that should help you do it.
Plus, the surface does not turn yellow over time. It stays transparent and slightly glossy, especially when the sunlight streams into your room.
What's more, a strong paint odor can be problematic, and many do not like this at all. The brand has thought this through, and this product comes with a very low odor, which isn't overbearing.
What Could've Been Better?
The only downside to this is that it is pretty expensive when considering how small the product is. You will need to buy a number of cans in order to cover large surfaces. However, if you are looking to cover a small area, this should suit you well.
Pros
Known for ultra-fast drying

Crystal clear layer

Low odor

Does not turn yellow
Up next is a very durable product that will protect your furniture and floors. The Rust-Oleum 260165 Ultimate Polyurethane will provide a matte finish and it is almost invisible. The texture of your furniture and trims will remain the same, and you can have them look like new ones for longer.
Why Did We Like It?
First of all, this polyurethane adds a layer to the wooden surface and protects it from smudges and fingerprints. If you have kids or pets in the house, this will keep the furniture safe from their multiple finger or paw prints.
Next, this is a very durable item that will prevent scratches and most stains from forming marks on the surface. You will always be getting a smooth and soft finish which will keep the furniture looking new.
Plus, since it is a water-based formula, it will not take time to dry. This dries to touch within an hour, and it is safe to apply another coat in 2 hours. You can cover the entire flooring in one day, thanks to this. Also, it has the capacity to cover 150 square feet per 1 quart.
What Could've Been Better?
We found that the color of the coated wooden surfaces does darken with time. But it is not very visible, and it looks like the wood has been dampened with moisture. This does not affect durability or longevity, but it may not work for some.
Pros
Dries in an hour

Protective matte finish

Texture is soft

Resistant to scratches and scuffs
Are you looking for an oil-based formula? Then the ZAR 32912 Zar Ultra Polyurethane will prove to be the perfect option for you. It works very well and is known to be excellent for floors. Apply 2 coats, and your floors should be protected from general wear and tear.
Why Did We Like It?
First of all, this is a super drying formula that will take up minimal time and is perfect for busy individuals. It will dry up within 2 hours, and you can apply another coat over the first one. Leave it for a few hours, and you can put back your carpets and rugs in place.
Next, this is a self-leveling formula that will not leave any brush or stroke marks behind. The substance levels itself and will provide an even finish that is free of any marks.
Moving on, once the finish layer is in place, it will prevent the floors from getting harmed due to abrasion. The floor will not catch scratches easily, even if you drop things on it.
Overall, this is a very cost-effective option to choose which will meet all your needs.
What Could've Been Better?
Since this product is oil-based, it makes the floor slightly slippery. This would mean that you will have to tread carefully, and kids especially are prone to falling over. We will recommend keeping rugs in case you have kids who are just learning to walk.
Pros
Super quick-drying formula

Resistant to abrasions

Very durable

Provides a satin finish
If you were looking for a product for heavy traffic areas, then the Deft Defthane Clear Polyurethane Satin will serve you very well. It is formulated especially for areas where people keep walking, and that would include the front passage and living room. Rest assured that you will have a smooth experience, thanks to this.
Sale
Why Did We Like It?
This product works perfectly well for both interior and exterior wooden surfaces. You can use it for your front porch, floors, doors, and all other furniture. We were very happy with the versatility offered. This is like that one solution for all your finishing needs.
Moreover, you can use it on different types of wooden and metal surfaces, and that includes stained and unstained wood. We were able to use it on unfinished wood, painted, lacquered, and varnished surfaces. If you have a rustic interior, this will help protect everything entirely.
Next, 1 gallon of the product can cover an area of 500 to 600 feet. But these are available in 1-quart cans. You can buy as per the area that needs to be covered.
Further, this blocks out harmful ultraviolet rays and prevents them from causing harm to the surface.
What Could've Been Better?
Although the product description mentioned that it is clear and transparent, once you apply it, you will notice a warm honey color. This color remains and makes the surface slightly yellowish. Now, this could be an issue if you are using it on white furniture or flooring.
Pros
Covers a large area

Blocks out UV rays

Does not leave brush marks

Protects metal from rusting
One of our final recommendations is the DuraSeal 550 VOC Polyurethane. This is a very powerful formula that is known to be extremely durable. It is ideal for houses with kids and pets and will ensure that it stays prim and proper with no marks on the floor.
Why Did We Like It?
This comes with the patented Dura-Seal formula, which is the secret behind its amazing capacities. It resists even the most difficult stains and will ensure that your flooring stays like new for longer.
Next, this is a transparent formula that has a deep and rich texture. It will not create a yellowish layer or turn yellow in the long run.
Moving on to the application process, you can apply it yourself without needing any professional help. This has a high application rate of 500 square feet per gallon, and that makes the product cost-effective. It will not be heavy on your pockets, and you can easily apply it too.
The brand offers 4 different finishes, which include matte, gloss, semi-gloss, and satin. You can choose one that suits you best.
What Could've Been Better?
While most of its peers dry within an hour or 2, this one has to be left for around 8 hours to dry completely. You can then apply a second coat which will take another 8 hours. This can be pretty time-consuming, but the end results will impress you. Make a note of this before purchasing.
Pros
Known to be very durable

Can cover 500 square feet with 1 gallon

Easy application process

Resistant to scratches
Polyurethane for Floors Buyer's Guide
Now that you have gone through the top products, it is time to move on to the factors that will help you find the best one. There are different features, and you have to determine your needs before purchasing. Read on to know all about the factors.
Water-based v/s Oil-based
There are 2 main varieties, and some formulas are water-based while others are oil-based. The water-based ones are easier to clean, and you will only need soap and water. They dry faster and will ensure your work process is done quickly.
On the other hand, oil-based polyurethane is more long-lasting and will add shine to the surface. They do take longer to dry, but they work for a long time.
Finish
What is the kind of finish that you are aiming for? While some prefer a matte surface, others will want a glossy or a semi-glossy surface. Having said that, you will have to fix upon the type and then select a variant. People generally prefer to use semi-gloss or satin finish for furniture, while the floor can be painted with a matte layer.
Self-Leveling
We will always recommend self-leveling liquids as they form an even layer without much effort. These options will not create brush marks on the floor and will help you achieve the perfect consistency. You can apply 2 coats, and that should be enough.
Cost
We will suggest that you first take into consideration the amount of area that 1 gallon or 1 quart of the liquid can cover. Once you know that, compare the prices. This is the perfect way to understand if the option is cost-effective or not.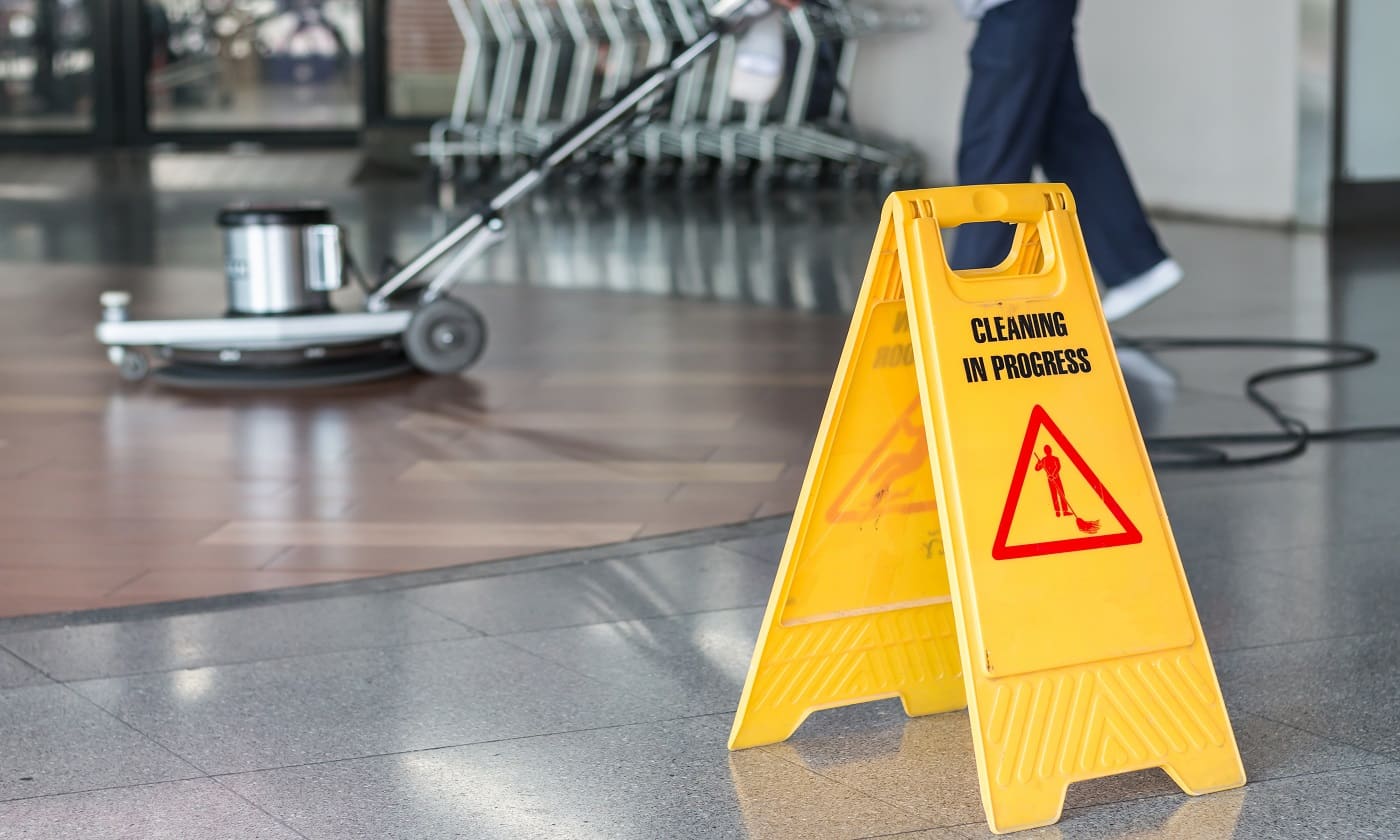 Verdict
A good polyurethane should last for a long, and you should not see any marks on the floor. Remember to buy the exact quantity that you need. There are generally different sizes offered by most brands. You can also get a number of 1-quart cans depending on your needs.
Having said that, let us move on to our favorites. If you are looking for a water-based finish, then the Minwax 244444444 Minwaxc Protective Finish is perfect. And if you want the most durable product, then the Rust-Oleum 260165 Ultimate Polyurethane will serve well.
On the other hand, if you prefer an oil-based substance, then the ZAR 32912 Zar Ultra Polyurethane is an incredible choice.
With this, we will take your leave. Let us know about your favorite option in the comment section below.
Until next time!
Related Articles
9 Best White Face Paint For Cosplay, Clowns & Halloween
8 Best Face Paint For Kids Reviewed
6 Best Body Paint | Top Brands Compared
5 Epic Face Painting Supplies That Will Improve Your Designs
6 Best Body Paint For Cosplay Reviewed
Learn How to Body Paint With Brilliant Results Right Now
5 Best Airbrush for Body Painting Reviewed
16 Brilliant Face Painting Techniques to Feed Your Imagination
13 Best Paints for Bathroom Ceilings 
11 Best Polyurethane Protective Coatings  
13 Best Spray Paints For Metal
7 Best Airbrush for Miniatures & Model 
11 Best Epoxy Resin For Crafts 
5 Best Epoxy Resin for Tumblers  
9 Best Exterior Wood Stains Today 
10 Best Clear Coat for Kitchen Cabinets [Buyer's Guide]
11 Best Miniature Primer [Reviews & Buyer's Guide] 
Food Safe Epoxy Guide 101 [All You Need To Know]
Sanding Epoxy Resin Guide 101 [All You Need to Know]
Acrylic Pour Painting [All You Need To Know]
Water-Based vs. Oil-Based Polyurethane Floor Finish
9 Best Paint Sprayer for Lacquer
How Many Coats Of Polyurethane | All You Need to Know