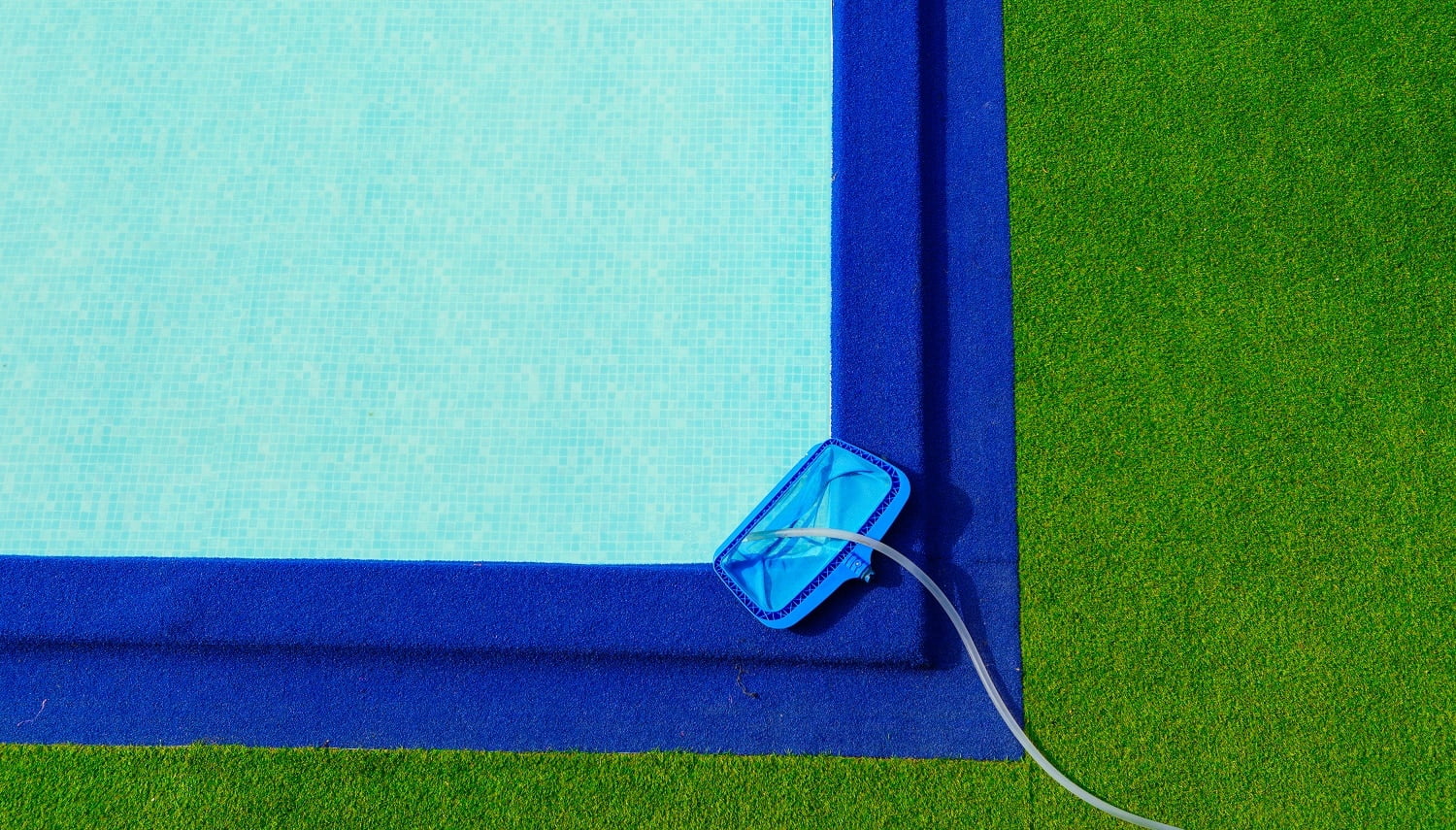 Ponds can be cleaned by hand, but let's face it, with our busy schedules, do we really have the time and energy for it?
This is where a pond vacuum comes into the picture. It will ensure that all the muck and algae is eliminated, leaving you with crystal clear water. Make your pond the center of attraction in your backyard with the perfect product to clean it with.
The operation is as easy as it gets, and you do not have to do the dirty work yourself. Let the machine do its job while you take care of other important things.
But picking the ideal pond vacuum is far from easy. There are multiple options in the market, and it can be challenging to choose one. But we are here to save you from this strenuous process by providing a comprehensive guide of the 6 best pond vacuums to consider.
So, without further ado, let's get straight to the deets.
Best Pond Vacuum Cleaners
IMAGE
PRODUCT
DETAILS

Our Top Pick

Our Top Pick

OASE 602401853010 Pondovac Classic

Maximum suction depth of 7 feet
1800 W power consumption
Suction hose length of 16 feet

VIEW LATEST PRICE →

OASE 032232 Pondovac

Maximum suction depth of 6 feet
1200-1400 W power consumption
Suction hose length of 13 feet

VIEW LATEST PRICE →

Matala Pond Vacuum II Muck

Maximum draining hose length of 8 feet
Can work with 3000 gallons of water
Suction hose length of 16 feet

VIEW LATEST PRICE →

The Pond Guy ClearVac

Dual chamber reservoir
4 included attachments

VIEW LATEST PRICE →

Matala Power-Cyclone Pond Vacuum

Length of discharge hose is 33 feet
Continuous discharge system
Suction hose reach of 25 feet

VIEW LATEST PRICE →

PondLeader PLV1400 Professional

1400-watt motor
Holding tank size of 27 liters

VIEW LATEST PRICE →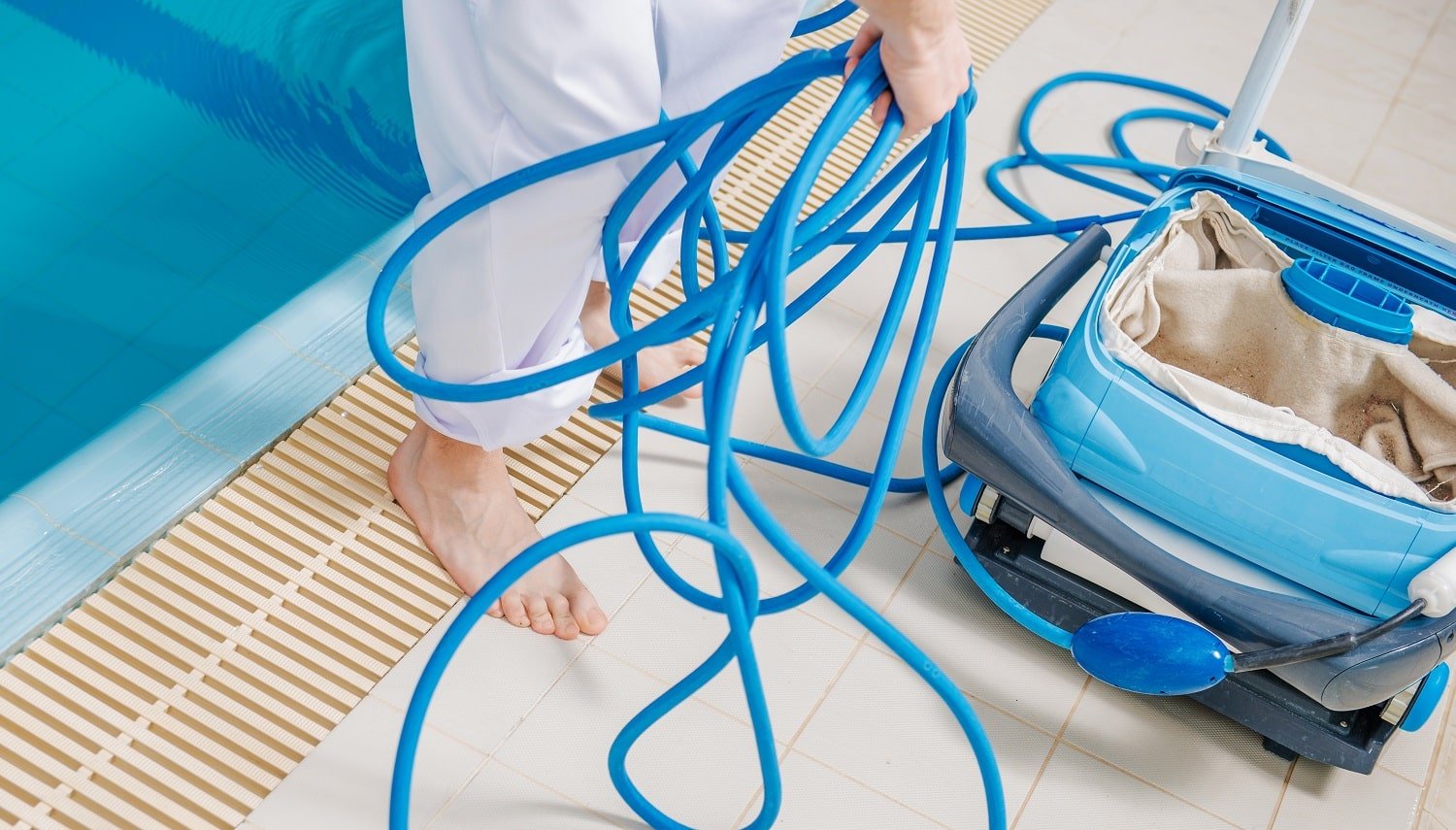 If you are looking for a powerful device that will take care of big and small ponds, the OASE 602401853010 Pondovac Classic is a great pick. Designed to be versatile, this product runs on a strong 1800 W motor and has a set of different nozzle attachments for varied needs.
Why Did We Like It?
The best part about this product is that it can be used for dual purposes. It boasts of a dual-chamber suction system that enables proper cleaning. You can use it as a wet vacuum for cleaning swimming pools and the flooring inside the house. The product works well and will ensure that the house and your pond stay clean.
Adding on to the convenience, this unit comes with a set of different nozzle attachments, which will help you reach tricky corners easily. There are very thin nozzles to reach nooks and corners, while broader ones quickly clean large surfaces.
Coming to the assembly process, it is quite easy and you can do it yourself without any help. There is a manual provided for additional guidance, and it will also tell you how to use the vacuum safely.
What Could've Been Better?
The only issue with this device is that the hose gets clogged easily. You will have to keep cleaning it often to ensure smooth use. Swimming pools will not pose as big a problem as a murky pond that needs to be cleaned. Clean the hoses after you have thoroughly cleaned the pond, and that should prevent unnecessary clogging.
Pros
Powerful with a 110-120V/60Hz motor

Has the ability to empty itself

Easy to assemble

2 holding tanks
One of our top recommendations is the OASE 032232 Pondovac, which is known for its powerful motor in a medium-sized body. It comes with a host of accessories that will help you make easy adjustments according to the space that needs to be cleaned. Read on to know more about it.
Sale
Why Did We Like It?
It boasts of a top-notch hose, which is 13 feet long and has brilliant suction capacity. With a 1200-1400 W machine that powers the suction system, you can use it to clean up ponds as well as swimming pools. Pools need a thorough cleaning after winter, and this vacuum can be used to do just that.
Also, it features a single-chamber suction system that can collect and drain efficiently. It can collect wastes thoroughly from up to 3.5 feet underwater with this system, while the maximum suction depth is 6 feet.
Besides, compared to its peers, this is a smaller product that takes up less space to store and is perfect for small to medium-sized ponds and pools.
Furthermore, it has aluminum tubing, which does not increase the unit's total weight but makes it more durable than those with plastic tubes. Lastly, there is a transparent section in the tubing which allows one to see better.
What Could've Been Better?
We found that the collection bag is not big enough to hold all the waste from our pond floor. It had to be emptied at regular intervals, which slowed down the process and made it more time-consuming. This is the only issue we faced, and we wish that the collection bag were bigger.
Pros
Limited warranty of 2 years

Aluminum tubing for better performance

Ability to suck algae well

Collects debris up to 3.5 feet underwater
Cons
Collection bag is very small
Up next is a product that is known for its efficient performance, thanks to the number of extensions that are received along with. The Matala Pond Vacuum II Muck Vac will take care of water bodies with up to 3000 gallons of water and completely clears all kinds of algae, sludge, and leaves.
Why Did We Like It?
We loved the auto-fill and drain cycle, which made sure all the dirty water is recycled and then drained. It works on an on/off cycle where it will clean for 40 seconds and then rest for the next 20 seconds. You can focus on other activities while cleaning the pond because of its independent functioning.
To make the process easier, there are several extensions that come with the item. It helps gain a wider reach with a range of 5 extension tubes with a length of 15 inches each. These will enable you to reach the bottom or the other end of the pond.
Coming to the assembly process, this unit arrived with all the needed parts and was ready to be installed. You can do it easily with the help of the guide that is provided. Go through the instructions and tips carefully before beginning to use the unit, and you should not face any issues.
What Could've Been Better?
The only area where this product could improve is the suction pipe. The suction pipe works well but is very narrow, and this leads to clogging often. In case this happens, you will have to take the hose out, clean it, and then fix it back in place. Hence, this could be more time-consuming!
Pros
Pebbles can be suctioned off

Autofill and drain cycles

3 attachments included

Known to be durable
If you are looking for an innovative solution for cleaning your water body, The Pond Guy ClearVac will do the job exceptionally well. It is designed to make pools cleaner and is equipped with a powerful motor that helps it function. Bring this home and own a clean and healthy pond with no oil patches and sludge. 
Why Did We Like It?
To begin with, the unit has a dual-chamber reservoir, which is accompanied by an auto discharge feature. Both of these work efficiently to make sure that you can continuously use it.
While most products have a long discharge time and are known to be time-consuming, this one offers quick discharge.
To add to the functioning, there are 4 attachments and a 13 feet power cord. The extensions are long and rigid and will allow you to reach far into the pond to clean up sludge. It has the power to clean wastes up to ⅜ inches in width.
Lastly, the unit features a transparent intake extension, which allows you to see what is going into the vacuum body. This will provide awareness of any potential particles that may disrupt the functioning. Overall we did find this to be a very beneficial addition to our appliances, and it was not too expensive. Rest assured that it is not burning a hole in your pockets.
What Could've Been Better?
So, the outflow tube has a net attached to its opening, which traps the gunk. It can be adjusted with the help of drawstrings. The net is supposed to fit snugly around the pipe, but these drawstrings tear off easily, leaving it loose. If this happens, wastes can again fall back into the water, and hence you should use a rubber band to tighten it.
Pros
Power cord length of 13 inches

Rigid extensions for easier reach

Convenient storage rack

Can be used non-stop for bigger water bodies
Cons
Weak net attached to the outflow tube
Now that we are nearing the end of this list, it is time to introduce the Matala Power-Cyclone Pond Vacuum, which is an excellent option for large murky pools. With a strong suction power and automatic discharge features, this product will surely leave you impressed.
Why Did We Like It?
This product is known for its high suction power that can handle the most difficult algae easily. It is equipped with an active discharge system which works continuously to eliminate the muck. It needs to be switched off every 5-7 minutes so the body can cool down, but it cools down almost immediately, and you can start it again.
It also features an excellent and effective reach of 18 feet into the pond and comes with a 26-feet suction hose. This will let you reach the bottom easily with no extra effort.
Adding to it are transparent tubings, which are incredibly beneficial when it comes to keeping a watch over what goes into the machine. In case you see any particles that are too sharp or metal pieces that have been sucked in, you can immediately stop and drain. This will keep the unit functioning for a long time.
What Could've Been Better?
The major downside to this unit is that it is expensive and bulky. Yes, it offers powerful suction and can clean large ponds, so, we feel that the price and the size are justified. After all, it will need a bigger body to handle a larger landscape. But we wished the price was more affordable.
Pros
Wheels for easy mobility

Powerful suction

Transparent tubing for easy viewing

Automatic discharge functions
Cons
Expensive

Known to be bulky
If you have a small water body that needs to be cleaned regularly, the PondLeader PLV1400 Professional will be an excellent pick. It features automatic functions and runs on a powerful motor. You will be able to reach great depths with this product. Read on to know more about its bells and whistles.
Why Did We Like It?
We were very impressed with the 4 suction nozzles which came with the pack. It included crevice, algae, flat, and rubber lip sludge nozzles, which could be used to clean the pond efficiently.
Also, it has automatic features that will make sure that it restarts after draining by itself. One can move about the pond when the vacuum drains as you do not have to stand by your machine continuously. This makes it a great product to use for filtering water back into the water body.
Adding on, the unit comes with a 27-liter holding tank that functions without a pump. This large capacity will ensure that the work is done smoothly and quickly.
Besides, it does not make a lot of sounds, and you can work in peace. The machine produces a low whirring sound that should not disturb anybody inside the house.
What Could've Been Better?
Since there is no pump inside the body, you should know that forming a slope is necessary for the product to function. The water will flow downwards into your machine, and it is mandatory that you keep it at this angle. Otherwise the water will not enter and the motor will keep running which could lead to it malfunctioning.
Pros
Automatic activation/restart options

4 suction nozzles

Free gloves provided with the pack

Easy to assemble
Cons
Will not work if there is no slope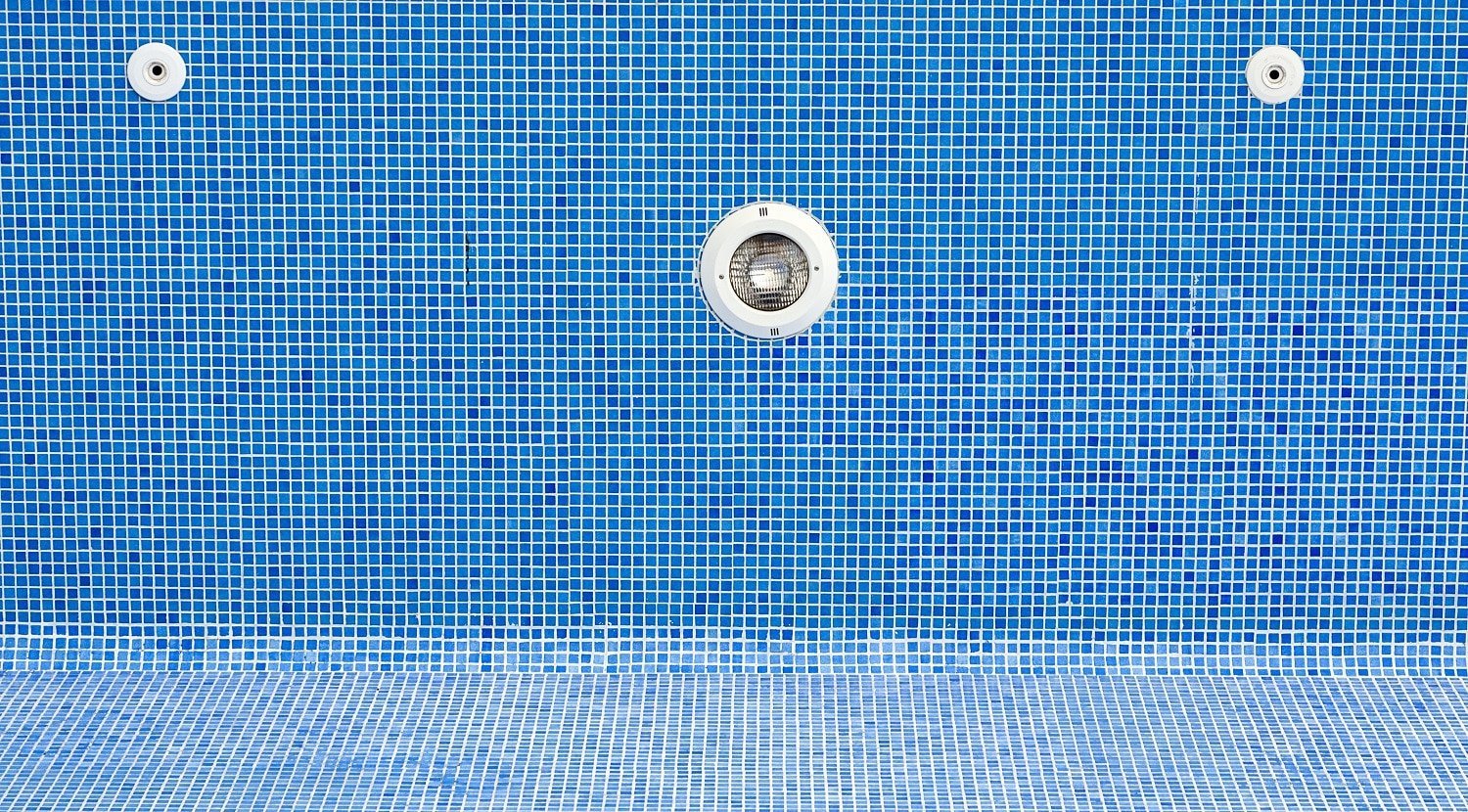 Pond Vacuum Cleaner Buyer's Guide
Although you have already gone through the list of the best 6 pond vacuums, you might still be wondering about which one to invest in.
Well, every one of them is different, and you have to take into consideration your needs before purchasing. There are various options for different pond sizes and the level of murkiness. To help you make a choice, we have detailed down the critical points that need to be kept in mind. We hope this is helpful in making a decision.
Nozzles and Accessories
Most vacuum cleaners come with a hoard of accessories and nozzles for better functioning. Make sure that it includes a wide and a narrow head. These are the two most essential nozzles that will help you take care of the nooks and corners and pebbles.
We prefer thicker nozzles as they do not clog easily. A narrower head may clog even if a small stone gets into it. In such a case, you have to take the pipe out and clean it thoroughly before using it again.
Bristles are something that is very useful in cleaning the floor surface of the ponds. They work well with grime and muck, which are very resistant and need to be scrubbed off.
Mobility
Most electric vacuums come with a set of wheels that allow easy mobility. Now, since these are heavy gadgets, they are otherwise very difficult to move. It is even more problematic if they are filled with a lot of muck that is picked up from the base of the pond. So, wheels are essential, and you should check the product before buying.
There are smaller versions available, which may work for small ponds but will not be a good choice if you have a medium to a large-sized water body.
Suction Power
This is essential when it comes to buying a vacuum as the suction power will determine how efficient it is. In the case of ponds that are filled with grime and muck, you will need an option which has high suction power and a large collector bag. This will prevent you from having to clean the bag too often.
High suction power is also needed if there is a tree just beside the pond. This would mean that a lot of leaves, branches, and insects may fall from the tree very often, and hence you will need a powerful device.
In order to understand the suction power, check the flow rate, which is a great indication. If it is high, then the vacuum can cycle more water per hour, and this will give you an accurate estimation of the suction power.
Transparent Tubing
Transparent tubing is beneficial if you are unsure about what to find inside the pond. If you think there could be sharp or dangerous elements that could harm the machine, it is best to choose one with transparent tubing. This way, you can make sure what goes into the pipe and stop the machine if needed to clear out debris.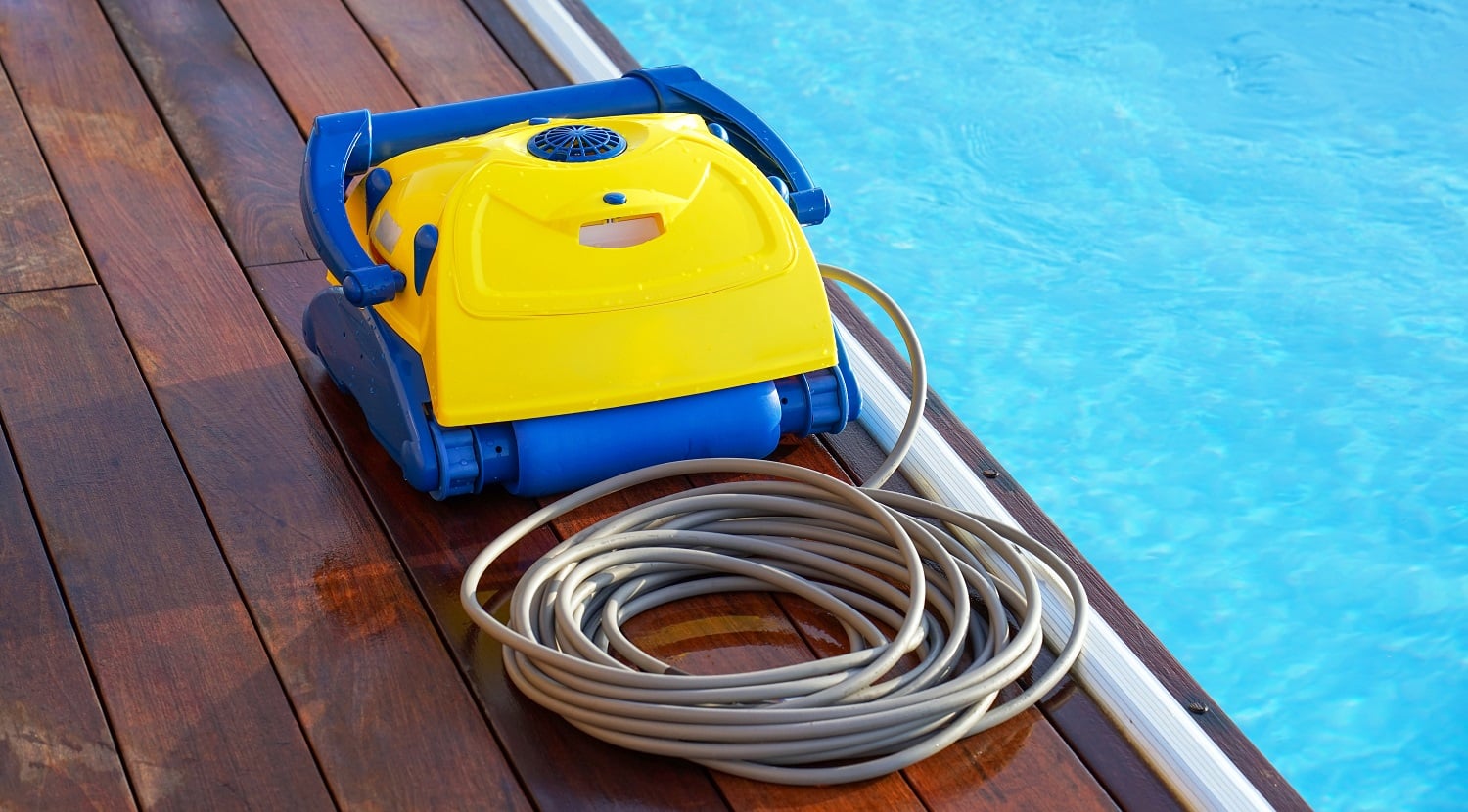 Verdict
Let's face it; no matter how good your pond filter is, it will be filled with algae and muck eventually, if it is not cleaned regularly. A pond vacuum goes a long way in providing you with a healthy backyard water body.
With this, we come to the end of our detailed guide of the best pond vacuums. Now that you've gone through the different types and seen multiple options, we are sure that you have enough insight to make an informed purchase.
However, before you pick one, let's go for a quick recap of our favorites. The OASE 602401853010 Pondovac Classic is our favorite overall because of its large capacity and incredible features, which is surely a win-win.
If you are looking for a smaller product with a host of accessories, go for the OASE 032232 Pondovac. And the most valued product is the Matala Pond Vacuum II Muck.
With this, we will take our leave. Happy shopping!
Related Articles
5 Best Above-Ground Pool Pad | Buyer's Guide and Reviews
5 Best Epoxy Pool Paint | Buyer's Guide and Reviews
10 Best Pool Cover Pumps | Buyer's Guide and Reviews
Learn How to Install a Spa Cover Lifter
Dolphin M400 with Caddy Review & Buyer's Guide
Top Tier APEC vs. iSpring RCC7 | Water Filtration Systems Compared
Learn How to Keep Chlorine Levels Up In Your Pool
13 Best Pool Heaters | Buying Guide
9 Best Liquid Pool Covers and Why You Need Them
13 Best Solar Pool Covers | Reviews & Buyer's Guide
13 Best Chlorine Tablets for Swimming Pools | Reviews & Buyer's Guide
13 Best Salt Water Chlorinators
19 Best Pool Lights | Buyer's Guide
13 Best Pool Pumps | Buying Guide
13 Best Pool Volleyball Nets to Enjoy This Summer
39 of the Best Pool Toys to Enjoy this Summer
5 Best Auto Chlorinators for Pool