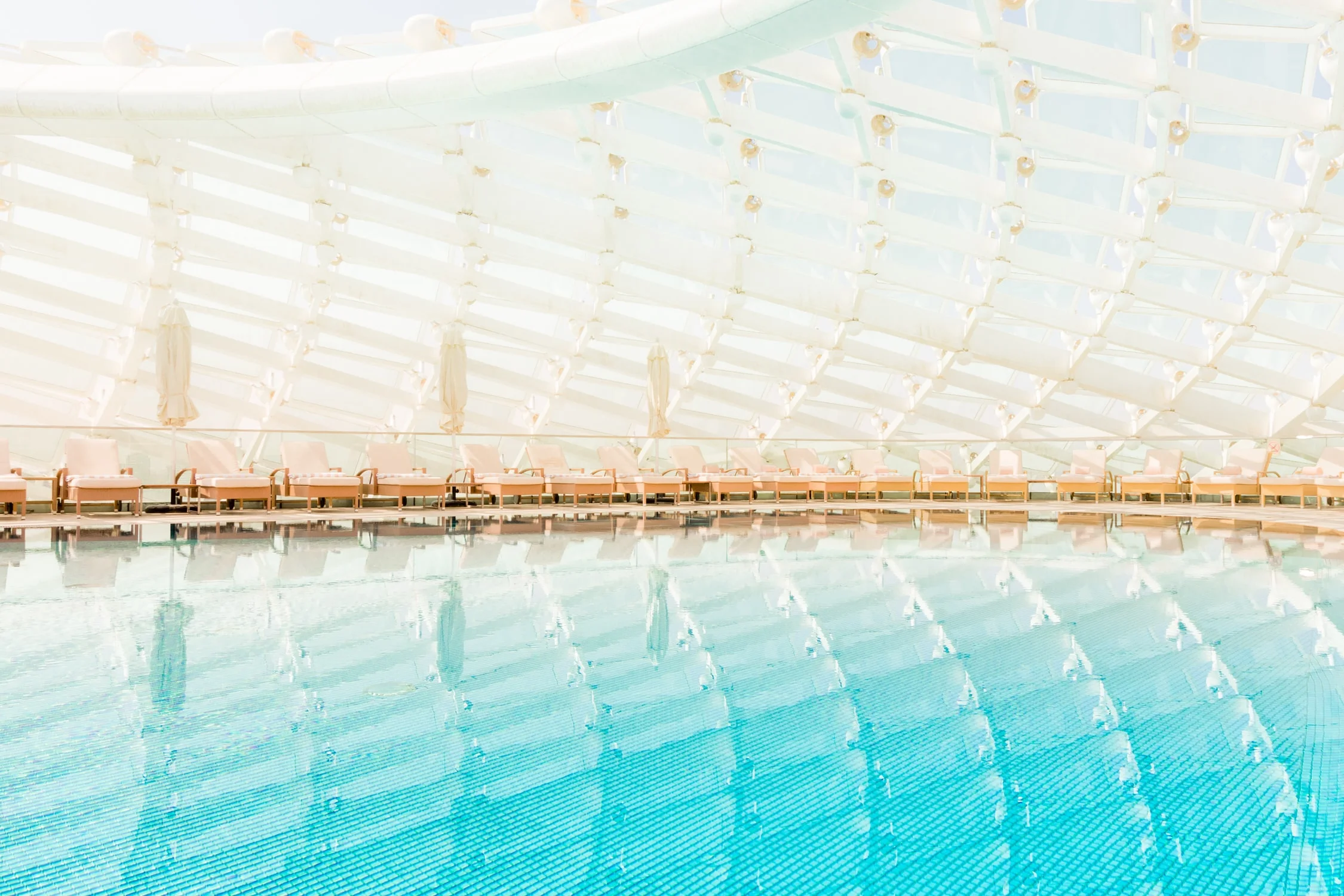 If you are running and managing a swimming pool for long, you would know the importance of a pool pump. A good pump is at the center of the filtration system of your pool. It makes sure the water remains in circulation and goes through the skimmer and filter to get the needed treatment. It won't be wrong to say that a pool pump is an apparatus the saves your pool from becoming a yucky puddle of stagnant water.
We are now in the swimming offseason, and thus, it is the best time to take on the big maintenance work of your pool. For instance, if you are keeping it up with a faulty pump that works on a whim, or worse, there is no pump attached to your pool, then it is just the right time to buy and install a new pool pump.
However, a pool pump is not something that you buy every day and therefore don't know how to get the best deal. We have put up this piece to make the shopping of a top-quality pool pump easy for you. We are going to discuss 13 of the best pool pumps that are available in the market right now. Moreover, we will also discuss a buying guide that will help you in picking the right type of pool pump if you want to buy from outside of this list.
It is also important to mention here that the below list is not curated in any particular order of preference. The numbering is just used for reading convenience.
Best Pool Pumps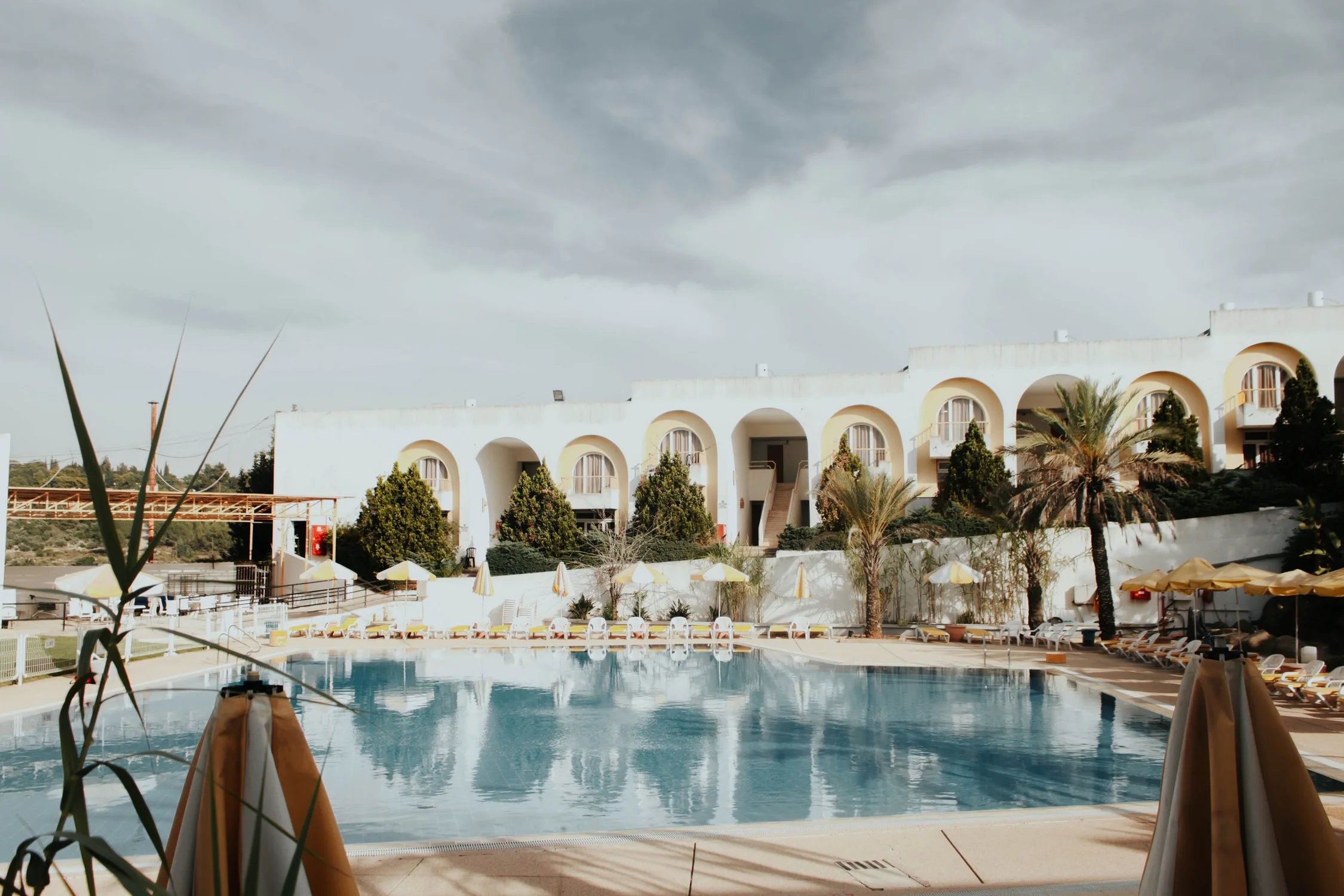 It is always difficult to take care of the maintenance and filtration of above-ground pools because, well, they are above the normal ground height. However, companies like Hayward have made it easy for above-ground pool owners to take on the filtration and circulation of their pools by exclusively designing pumps for such pool constructions.
Hayward SP1593 PowerFlo is a powerful pool pump for above-ground pools featuring a 1.5-HP motor. It has a compact housing with a lesser footprint that allows you to install it in the vicinity of your pool in the available space without any hassle. While offering powerful motor function from lesser space, this Hayward above-ground pool pump is also impressive with many of its functional and constructional features.
For instance, it bears an industrial-size strainer basket that makes sure the pump can catch all the debris without you emptying it every other day. The size of the basket is quite large for residential pools. You may not need to remove and empty the strainer for months. The other impressive bit about this above-ground pool pump is its top-quality impeller with a wide opening.
Hayward has used modified resins called Noryl to construct the impeller. It is lightweight, possesses dimensional stability, and generates the pulling force needed to circulate the above-ground pool water. Moreover, the porthole of the impeller is larger than usual. It makes sure no clogging happens even if something is missed by the strainer.
We also like this above-ground pool pump because it lets you switch between horizontal and vertical discharge orientation with the simple press of a button. 
Pros
Easy to winterize, comes with integral drain plug
Features automatic thermal overload protector, motor remains maintenance-free for long
Quick discharge pipe connection and disconnect intake
Features corrosion-resistant black finish
Cons
May not be suitable for in-ground pools
Worry-free use, comes with a warranty
Some users may find its flow rate underwhelming
Sand is a great filtering medium. Humans have been using it long before the ongoing scientific revolution. Intex has combined this time-tested filtration medium with the latest technology to design an above-ground pool pump. Intex Krystal Clear Sand Filter Pump, as the name suggests, is a unique pump that uses sand to filter the pool water. Besides filtering it for solid waste and debris, it also makes the water free of any unwanted odor.
Sand filter pumps are usually slow with their flow rate. However, that's not the case with the Intex Krystal Clear Sand Filter Pump. It can filter and let 3,000 gallons of water flow in an hour, making it an ideal option for above-ground pools with a 15-foot dimension. The other striking feature of this Intex pump is its 24-hour timer that you can regulate for 2 to 12-hour preset cycles for automatic, hassle-free pumping operation. This automated function comes in really handy during summer when your pool remains under heavy use.
From the capacity standpoint, this above-ground pool pump can amply filter water for a pool with up to 20,000 gallons of volume. This capacity is quite good, given that it is a sand filter pump. We also like this pump because Intex has designed it by keeping in mind all the important safety features. For instance, it automatically shuts off when there is a voltage overload.
But most importantly, it features Ground Fault Circuit Interrupter (GFCI) that protects the pool users from accidental electric shocks while operating the pump. GFCI also minimizes the chances of any fire hazard and appliance damage. 
Pros
An Easy to maintain pool pump, sand needs replacement after five years
Impeccable safety features including GFCI
Removes the debris as well as odor from the pool water
Uses energy-efficient motor
Cons
The flow rate is slower for larger pools
Larger footprint, occupies a lot of space
This is the second Hayward pool pump on our list and probably the most energy-efficient pool apparatus on the block. It is designed to work with both inground and above-ground pools. Its variable speed operation earns it the Energy Star certification. It may also qualify for the local utility rebates offered to homeowners running energy-efficient machines.
While keeping it energy-efficient, Hayward has used Totally Enclosed Fan Cooled (TEFC) motor along with the permanent magnet to make its pump a reliable machine that offers noise-free operations. Hayward has also designed it in a way where you can use it with a range of systems including its own OmniLogic and competitive control systems through relay controls.  You can also use it with third-party spa and pool controls.
The intuitive digital touchpad control of the pump is also worth mentioning. It is fully programmable and can be rotated 360 degrees. You can also mount it on the wall for more hassle-free use. The touchpad also offers onboard diagnostics. Meanwhile, the machine is designed with automatic protection against voltage surges, extreme temperatures, and priming failures.
The other impressive bit about Hayward SP3400VSP Pool Pump is its SVRS (Safety Vacuum Release System) that ensure no suction entrapment occurs even without the use of an external device. Lastly, the 24-hour timer is also there that lets you run the motor for prescribed intervals and at eight different custom speeds. Hayward has used no-rib basket design for the strainer of this pump. This allows the strainer to catch all the large and small debris while needing minimal maintenance and removal work.   
Pros
You can match pump's speed with pool's need instead of running it at one pace, eight customized speeds
Less cleaning requires, no-rib extra-large strainer basket
Intuitive digital control with flexible installation
Equipped with auto-priming capability
Eligible for local utility rebates
Cons
A bit heavy on the pocket
Not the best option for small pools
This Pentair pool pump is the bigger and powerful version of Hayward SP3400VSP. It features a 3-HP motor that can maintain the flow rate even for large commercial swimming pools. However, the best thing about Pentair 011018 IntelliFlo is that it doesn't become an energy-consuming and a noisy pool pump even with such heavy duty operations.
As per the manufacturer's own claim, it offers 90% energy saving in comparison to the traditional pool pumps. The certification by Energy Star vouches for that claim. On the other hand, it generates four times lesser sound than conventional 1.5-HP pool pumps. The main reason behind this lesser sound output is its TEFC motor design that ensures reliable, energy-efficient operation while making lesser noise.
Apart from its general energy-efficient design, this Pentair pool pump also allows you to run your filtration system at higher efficiency with its variable speed feature. Unlike regular pool pumps that keep on running at one speed irrespective of the requirement of the pool, here you can sync the pump with your filtration and circulation needs of the given time. For instance, you can run the pump at slower speeds when the pool is not being used for its full capacity. From a commercial standpoint, this is a great feature to keep your operational costs low.
Lastly, the built-in diagnostics system assures you that your investment is safe. This diagnostic regimen makes sure you can attend any brewing fault within time to keep the pump running for years and years without facing any major breakdown or without needing any replacement.  
Pros
Ergonomic design for a 3-HP pump
Sturdy design and casing ensures stable installation
Noise-free operation
A low maintenance powerful motor (thanks to built-in diagnostics)
Energy Star certified, may win you utility rebates
Cons
The efficiency might suffer at low speeds
An expensive pool pump option
If you are looking for a pool pump that can do the required filtration and circulation work without needing a lot of maintenance and entails easy handling, then you should consider getting this Hayward machine. Hayward SP2610X15 Super Pump is truly super filtration and circulation equipment for small and medium-sized swimming pools.
It features a 1.5-HP motor that offers ample impelling and pumping force for all sorts of residential pools. We would like to commend Hayward to make this pump with such a well-thought-out design, particularly for homeowners who don't like to use a host of tools while attending and maintaining pool accessories.
For instance, users hate to use wrenches and pliers when they need to empty the pump's strainer. This becomes quite a bothersome job during summer when you have to remove and empty the strainer after every couple of days. Hayward SP2610X15 Super Pump features a sway-away hand knob that requires no tool for the removal of strainer cover. You can easily remove and fasten it with your hands.
However, while making it tool-free, the manufacturer has also made sure that it doesn't have any loose part or end. Therefore, the knob looks screw-fitted when it is closed. The other good thing about strainer cover is that it is made of see-through material so you can instantly tell when it is time to remove and empty it, thus eliminating the often-wrong guesswork.
Even the access to internal components is quite hassle-free in Hayward SP2610X15 Super Pump. It is fitted with a four-bolt plate that you can remove and fix it within a minute. This makes the installation and regular maintenance of the pump a breeze. 
Pros
A great bang for the buck
Easy to install, four-bolt access to internal components
Easy to maintain, transparent strainer cover with tool-free removal
A large strainer basket
A space-efficient design
Cons
A bit noisy
Not suitable for large pools
If you are looking for a cost-efficient way to filter and circulate water for your 10,000-gallon above-ground pool, then this Best Choice Products pump is worth considering. It is a sand filter pump that can easily filter all above-ground pools within the volume of 10,000 gallons.
The sand filter of Pro 2400GPH is housed in a 13-inch tank made of lightweight yet sturdy thermoplastic. The tank accommodates 42 pounds of sand that can filter up to 2,400 gallons of water in an hour. So, this Best Choice Product pump can filter each and every drop of a 10,000-gallong above-ground pool within five hours.
The other impressive bit about this pool pump is the way it maintains the height and surface level of the sand to ensure its maximum exposure with water. This makes for optimum filtration and dependable performance.  While sand is filtering the finer waste and debris of the pool water, a large strainer is installed to make sure no leaves and large debris can sieve through the pump.
The self-priming function of Pro 2400GPH is also quite good. It uses a 6-position top-mounted multiport valve that makes sure the pump can achieve its optimal flow rate (2,400 GPH) within no time. Lastly, Best Choice Products has made sure you can use the filter with all the peace of mind. It meets all the safety standards that any reliable pool pump must meet.  It is a CSA-certified and ETL, UL-listed electric appliance.
Pros
A thermal-protected device, automatically shuts off upon a temperature shoot-up
Comes with the complete installation kit (system tray, pressure gauge, 4-way valve, 3-prong plug, connection hose)
Meets all safety standards
Requires minimal maintenance
Cons
Doesn't feature a timer
Not for large residential and commercial pools
This is the second Super Pump by Hayward on our list. It features the pumping motor with the same power (1.5-HP) as that of the earlier reviewed model. However, it is quite different from that one when it comes to on the ground application. The Hayward SP2610X152S Super Pump is primarily designed for all types and sizes of inground pools.
The incredible self-priming function of this Super Pump is the major giveaway about its utility for inground pools. This pool pump can lift the water stream eight feet above the pool surface. This stretched water lift allows you to install the pump in the most convenient manner. Besides this valuable feature for inground pools, this Super Pump is also quieter than the regular pumps of similar configurations.
Then, it also features a swing-away knob that lets you remove the strainer cap without using a single tool. Similarly, installing the pump and getting to its internal components doesn't require you to wrestle with bolts, screws, and tools. All of its mounting assembly and internal parts are governed by a couple of bolts that can easily be handled through the wrenches and pliers present in your toolbox.
Opening a strainer with a lot of effort to only come to know it still has a lot of space left for debris and leaves is one of the most annoying that pool owners face. Hayward has also addressed this issue in this inground pool pump by using a transparent strainer cover, so you can easily know when the strained needs removal and cleaning without opening it altogether. 
Pros
Perfect for all inground pools
Comes with impeccable self-priming function
A well-thought-out strainer design to make its handling hassle-free
A great value for money
Cons
Not for large pools
Some users may find it a bit noisy
Pentair 340039 SuperFlo is a highly-efficient pump for both inground and above-ground pools, operating at the power rating of 1.5 horsepower. It ensures you can take care of every small and large residential pool without compromising on the pace and quality of filtration and circulation. Even with such impressive pumping operation, this Pentair pool pump doesn't produce deafening noise— all thanks to its well-thought-out internal design.
The manufacturer has designed the pump in a way where internal flow doesn't result in any hydraulic noise. You can sit and chill around the pool even if the Pentair 340039 SuperFlo is running in the background. It will not surpass the regular ambient noise of outdoors.
We also like this Pentair high-performance pool pump because it features a really sturdy frame and housing that makes sure you can use this pool filtration accessory for the lifetime. Its housing is made of a thick metallic alloy that accommodates a strapping 56-square flange motor along with hydraulics that meets the highest engineering standards. Moreover, it is a self-priming machine that easily gets adjusted with different pool heights. The self-priming of Pentair 340039 SuperFlo gets its pumping going within the first few seconds of the start.
Pentair has also taken care of the aspect of frequent maintenance while designing 340039 SuperFlo. This is the reason why it features an extra-large strainer basket that you don't need to remove and empty every other day. Moreover, a see-through cover is used on the strainer, so you can surely know when to remove it instead of getting into guesswork. 
Pros
A sturdy design and construction, lifelong use
Superior internal flow ensures minimal hydraulic noise
Oversized strainer basket to provide long intervals between cleaning
Comes at a reasonable price given its performance and durability
Worry-free use, comes with a manufacturer warranty
Cons
Some many find its installation a bit difficult
Only operates at a single speed
Many pool owners who don't have a proper filtration and circulation system in place are under the impression that buying a pool pump entails a heavy investment. This Intex Cartridge Filter Pump is for dispelling this misconception about the pool pumps. Intex Krystal Clear Cartridge Filter Pump is one of the most inexpensive filtering/circulating apparatus you can get for your above-ground pool.
Sale
Everything about Intex Krystal Clear Cartridge Filter Pump is simple and easy. It actually entails plug-n-play installation. Just attach the hoses and plug in the pump and it is all set to go. Moreover, it has a really space-efficient design. You can install it in the any space available around the pool and the nearby switchboard.
Moreover, the construction of the filter is also quite dynamic and durable. It is easy on the eyes and can withstand the shenanigans of harsh outdoors. The filter also features an air release valve in case the filter stops working due to bubble formation in the chamber. It is important to mention here that the price and size of the pump don't affect its pumping power.
It can filter and pump 1,000 gallons of water within an hour, which is quite reasonable for small and medium-sized pools. Intex claims that this Cartridge Pump is suitable to above-ground pools with the length and breadth of up to 18 feet.
The other impressive feature of Intex Krystal Clear Cartridge Filter Pump is its GFCI configuration, which makes its use safer and secure around water. GFCI protects people from getting an electric shock from the pump and also rules out the possibility of fire and permanent damage to the machine. 
Pros
Air-release valve ensure glitch-free operations
Space-efficient design, easy plug-n-play installation
A great bang for the buck
Safe to install near water, GFCI configuration
Cons
Can't be run for more than eight hours in a day
Requires frequent cartridge replacement
If you are looking for a heavy-duty pump for large residential and commercial pools that is reliable and can run for long without encountering any significant problem, then you should definitely consider investing in this Happybuy machine. It is a 2.5-HP single speed pool pump that can easily take care of filtration and circulation of large pools
Sale
In order to make it a truly heavy-duty pool pump, Happybuy has used strapping housing and parts to assemble the pump. This sturdier construction makes sure you can permanently install the pump at a site without worrying about the wear and tear inflicted by outdoors. Moreover, the manufacturer has used the self-priming motor in the pump so it can be used with both inground and above-ground pools.
If we talk about the filtration and flow capacity of this Happybuy machine, then it scores higher than any other pump we have discussed so far. As per the manufacturer's claim, it can filter and pump around 100,000 liters of water in one session. This means you can take care of the filtration and circulation of a large 25,000-gallon pool from a single Happybuy Swimming Single Speed Pump.
So, if you are dealing with a large residential pool or need a pump for a commercial pool where you need to run more water cycles due to extensive use, this heavy-duty pump by Happybuy is the right fit for the job. 
Pros
Equally suitable for large residential and commercial pools
Durable construction complements heavy-duty performance, a recipe for durability
Features thermal overload protection to prevent untimely breakdowns
Compact design
Cons
Installation takes time
Produces considerable noise
If you need a pump that can primarily remove the water from the pool to get rid of debris and leaves, then this Wayne product is definitely worth considering. Wayne Water Removal Pool Cover Pump is one of the most futuristically-designed pool accessories available in the market right now. It is one of those few pumps that you can operate in a portable configuration as well.
It has an ergonomic standing design that allows you to set it up anywhere around the pool. Wayne has transformed its machine into automatic equipment by using patented iSwitch Technology. This allows the pump to work on its own upon sensing the presence of water in the pool. In other words, you can use this pool pump even if you are not around the pool.
We also like this pool pump because it features a built-in winterization mechanism. Wayne has used a unique protection circuit in the motor that makes sure the motor doesn't run when there is a locked impeller condition, which often precipitates due to debris buildup in the form of ice.
This state-of-the-art pool pump features a thermoplastic housing. It keeps it lightweight while making it tough enough to withstand outdoor conditions. Moreover, the flow rate of the pump is also quite impressive. It can remove up to 3,000 gallons of water in an hour.
In short, Wayne Water Removal Pool Cover Pump is an ideal choice for people who are taking care of more than one pool at a single time. 
Pros
The strainer-fitted base ensure minimal clogging and prevent tip-over
An energy-efficient and space-efficient appliance
Automated operation ensures hassle-free use
Features a built-in protection against the damages caused in extreme winter weather
Cons
Not for regular pool pumping and circulation
May seem slower on larger pools
This Harris ProForce Pool Pump is for all those people who are looking for a heavy-duty pump for a large above-ground pool. This 1.5-HP pump is powerful enough to take care of large above-ground pools with the capacity as big as 20,000 gallons. In order to make sure the pump can nonstop work with larger pools, Harris has designed its motor and housing really carefully.
For instance, the motor of Harris ProForce is made of stainless steel that is corrosion-resistant and incurs less wear and tear than other metal options. Then this durable motor construction is housed in a thermoplastic casing, which doesn't just keep it lightweight but also makes durable enough to withstand all sorts of outdoor conditions.
A pool pump generating a lot of noise can spoil the quality time you want to spend in and around the pool. However, you often have to put up with this noise in summer when the pump is needed to be run for extended hours. Harris has taken care of this restraint in its above-ground pool pump and designed it in a way where it produces decibels that can't be characterized as noise.
While making its use convenient for ears, Harris has also made sure you don't need to break a sweat while cleaning its strainer basket. The basket is extra large for a 1.5-HP pump. The extended volume of the basket makes its removal and cleaning requirements less frequent. Moreover, the strainer has a twist and lock lid that you can open and close with your hands. Also, it is transparent, so you don't need to guess when to remove and empty the basket.
Pros
Rust-proof stainless steel motor construction
Lightweight yet sturdy thermoplastic housing
Complies with all ETL and CSA requirements
A great value for the money
Cons
Only suitable for above-ground pools
Only operates at a single speed
For many people, choosing the power rating of a pump for a medium and large-size residential pool gets really tricky. The 1.5 horsepower seems insufficient while 3 horsepower becomes too much. XtremepowerUS has carved a middle road for all those pool owners by developing a 2-HP pool pump.
This inground pool pump works at two different speeds so you can adjust the flow and pumping value of the machine in line with the pool. In many instances, one doesn't need to run a pump at full capacity, but they have to because there is no other speed option given. With XtremepowerUS 2-HP Inground Pool Pump, you don't need to waste energy by running the motor at full speed when it is not needed.
This XtremepowerUS pump features a self-priming motor that makes sure you can use it with an inground pool from different heights without affecting its pumping and circulating performance. Moreover, its polymeric construction makes sure you install it outdoors without any worry. The strainer basket of this pump is also bigger than usual and comes with a clear lid so you can easily know when to remove and empty it.
These features are enough to make XtremepowerUS 2-HP one of the best pool pumps available right now. However, the feature that makes it stand apart among its competitors is that its motor has air-flow ventilation. This feature doesn't just dampen the hydraulic noise but also cools down the motor amid heavy use of extended hours, especially during summer.  
Pros
Works with lesser noise due to air-flow ventilation
Well-thought-out construction for outdoor installation
Ideal for large residential inground pools, can be used on hot tubs as well
Requires minimum maintenance
Cons
May not work with above-ground pools
Footprint could be lesser
Pool Pump Short Buying Guide  
Even though the above list provides you enough pump options to choose from, but if you want to explore the market on your own, then these are some of the factors you need to consider in order to make the best purchase.
Match Pool Size with Pump's Power Rating
This is the first and foremost thing you need to consider while picking a pool pump. The size of your pool will determine the power rating you need in the pump. The power rating of standard pool pumps is 1.5-HP. It is considered suitable for all residential and some commercial pools too. In other words, a 1.5-HP pump is good enough for above-ground and inground pools with the capacity up to 10,000 and 15,000 gallons, respectively.
For pool larger than that, you have the options of 2.0, 2.5, and 3.0-HP pumps as well. The 2.0 and 2.5-HP pool pumps are usually considered suitable for extra-large residential pools or commercial spas and pools. Meanwhile, the 3.0-HP pool pumps are primarily designed for pools with a volume greater than 25,000 gallons.
In short, you need to complement the power rating of the given pump with the size and volume of your pool to make the right pick.
The Type of Pool
It has got pretty clear in the above reviews that not all pumps can work on both in-ground and above-ground pools. So, always make this distinction when you are choosing a pool pump on your own. Always explicitly ask the dealer if a certain pump is designed for above-ground or inground pools. Keep in mind that the priming function of a pump's motor is configured as per its utility (above or inground). And many times, a pump is configured to be used with one type of pool only.
The Type of Filtration
The majority of electrical pool pumps that are available in the market right now come with a regular strainer that can capture the large debris and leaves. These pumps are perfect in the setup where you are also using a separate filter. You also have the option to use a pool pump for thorough filtration. You can do this with sand filter pumps. Our list of the best pool pumps also includes two such filtration-heavy units.
However, these pool pumps have a lower flow rate, which might not be good enough for large residential and commercial pools.
Speed Options
Pool pumps come in singe-speed, double-speed, and variable speed configurations. If you want a pump for regular filtration and circulation of a pool with fixed volume and use, then the single-speed model is perfect. On the other hand, double-speed and variable speed pumps are suitable for settings where you don't want the pumping and circulation at similar intervals and where the volume of the water is also constantly being changed. A pump with a variable speed option allows you to control the utility cost of running circulation and filtration of your pool.
The Maintenance Requirements
Maintenance is another aspect you need to factor while buying a pool pump. You certainly don't want a pump that needs attention all the time. Besides investing in a top-quality machine from a reliable manufacturer, it is important to choose a pump with a bigger strainer if you want to keep the hassle of maintenance in check.
Energy Efficiency
As eco-friendly industrial practices are becoming a norm, pool pump manufacturers have also introduced energy-efficient models. We have also included a couple of them on our list. These pool pumps run with lesser power consumption, thus keeping both your carbon footprint and overhead costs low. They are definitely expensive than regular pool pumps, but you can get compensated for their upfront cost through utility rebates offered by your local government.
We hope that this detailed discussion, including reviews and the buying guide, will help you in picking the best pool pump for your customized requirements and within your desired budget.
Related Articles
5 Best Above-Ground Pool Pad | Buyer's Guide and Reviews
5 Best Epoxy Pool Paint | Buyer's Guide and Reviews
10 Best Pool Cover Pumps | Buyer's Guide and Reviews
Learn How to Install a Spa Cover Lifter
Dolphin M400 with Caddy Review & Buyer's Guide
13 Best Pool Heaters | Buying Guide
11 Best Pool Handrails + Buying Guide
9 Best Liquid Pool Covers and Why You Need Them
13 Best Chlorine Tablets for Swimming Pools | Reviews & Buyer's Guide
13 Best Salt Water Chlorinators 
19 Best Pool Lights Reviewed | Buyer's Guide
13 Best Pool Volleyball Nets to Enjoy This Summer
39 of the Best Pool Toys to Enjoy this Summer
13 Best Pool Test Kits | Reviews & Buyer's Guide
5 Best Auto Chlorinators for Pool
10 Best Condensate Pump Reviews
9 Best Above-Ground Pool Ladder