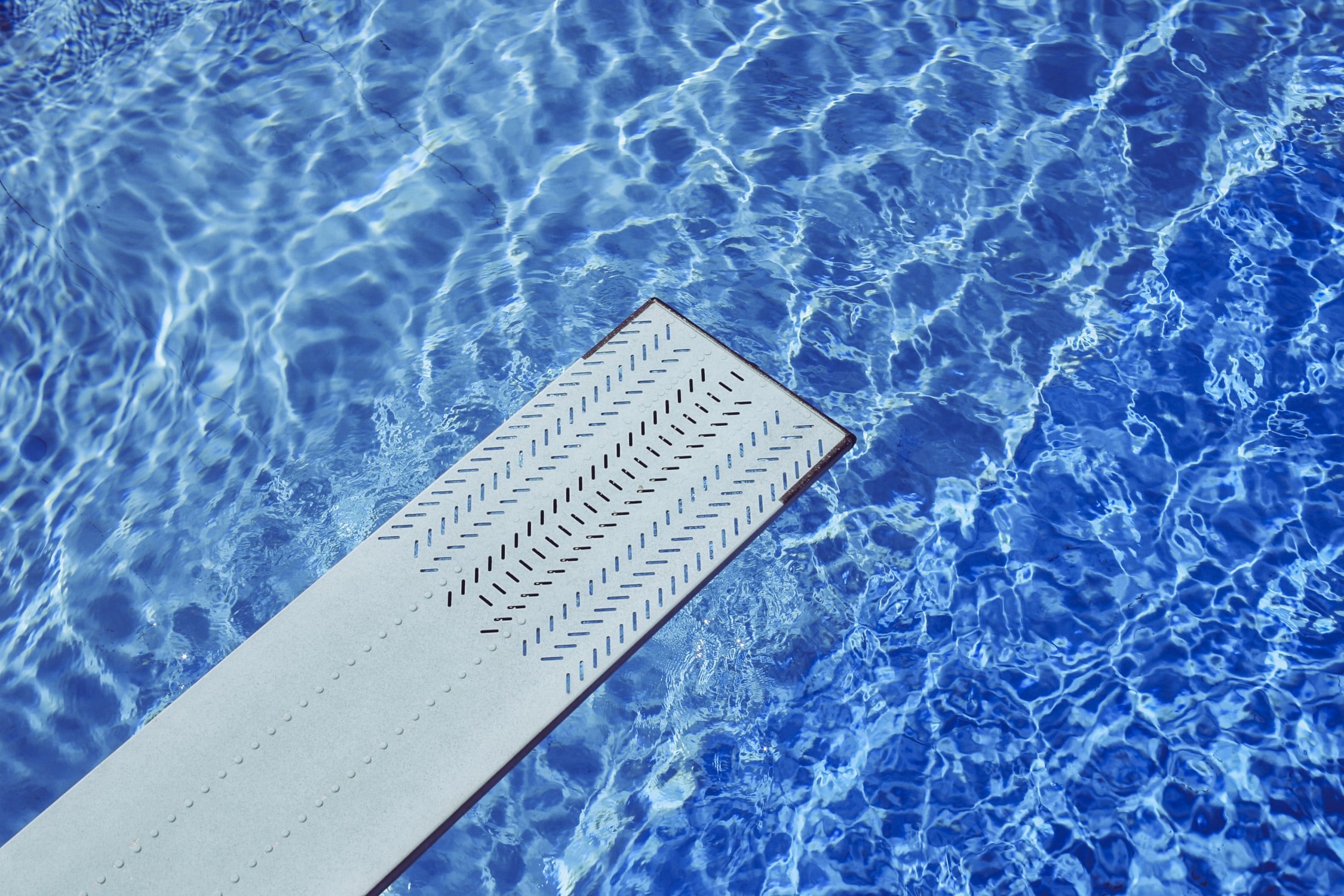 Chicken fights, floating races, and finding coins at the bottom— there are many fun activities that one can partake in when they have a pool. Having a pool is like having a great instant getaway spot in one's homes for recreation and relaxing. Having a pool and using it to spend quality time with your loved ones makes your home feel like paradise on earth. To make the pool such a happening spot, you need to consider an important thing: pool cleaning.
Every owner needs to use certain chemicals to make sure their swimming pools are filled with water that doesn't pose any health risk. However, you just can't throw those chemicals in the pool whenever you like it. These chemicals are added in a certain ratio and that's where pool test kits will come in handy.
A range of different test kits to gauge the quality of water exists. However, the ones designed for home users are the simplest ones that don't require you to be a professional chemist. These test kits often comprise reagents that are added to the sample of pool water. Different reagents give different colors after reacting with the water sample to indicate the presence of a chemical or the lack of it.
In short, by using pool test kits you keep yourself updated regarding the chemical composition of the pool and can change it accordingly as per the prescribed range. If you haven't bought and used a pool test kit before, rest assured that this article will be enough to provide all the necessary things you need to know about shopping for the best pool water test kit.
First, we will review 13 of the best pool test kits available in the market right now. Then, we will also put down a brief buying guide so that you can get your hands on the best test kit. Stay tuned on the best pool water test kits.
Best Pool Test Kits and Test Strips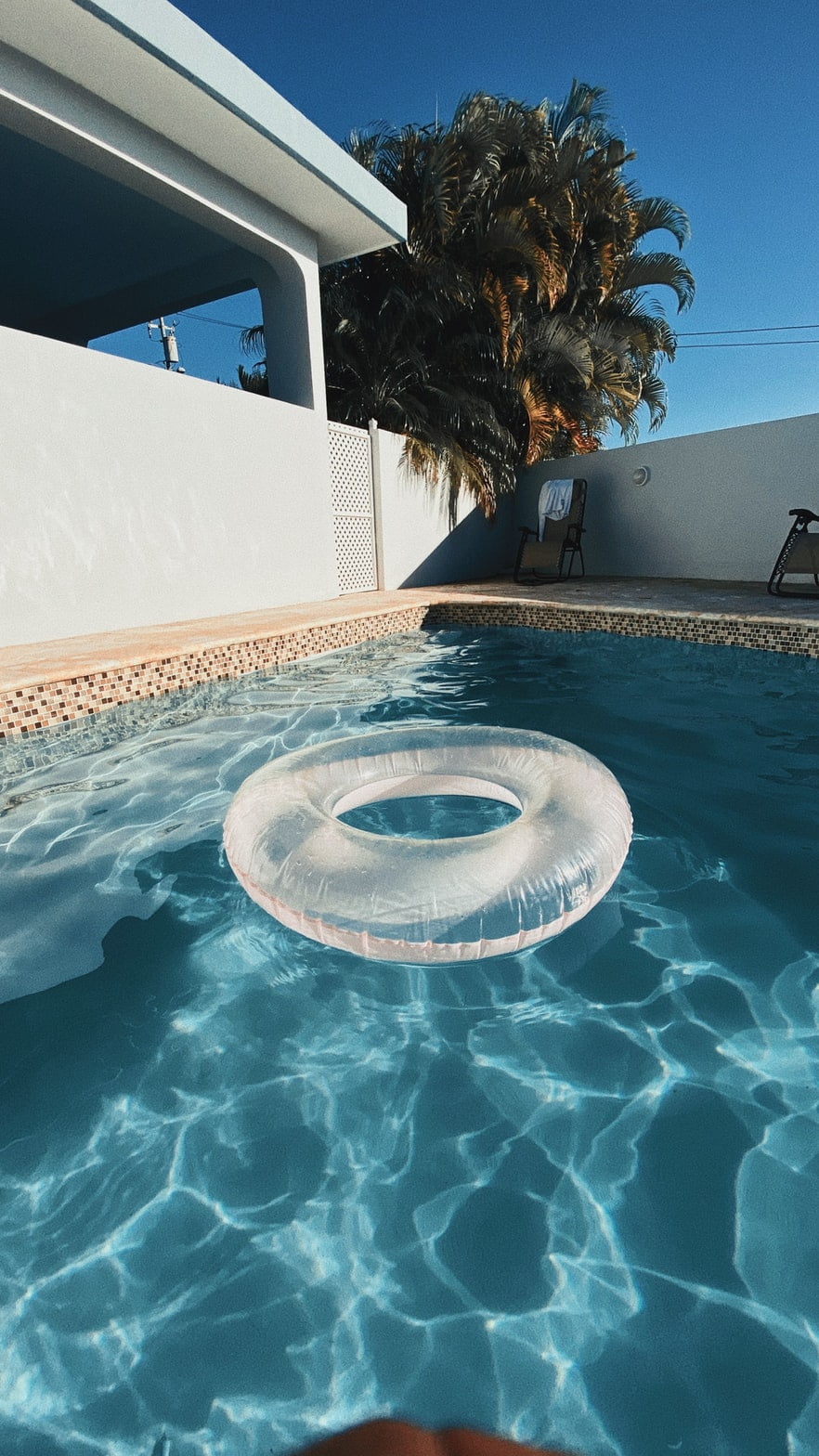 1. Poolmaster 22270 – Complete Pool Test Kit for Residential Users
Sale
Offers five different tests

Comes in a polyethylene casing

An Amazon's Choice product
As the title suggests, this pool test kit entails testing of five different parameters to determine the 'wellbeing' of your pool water. Poolmaster 22270 has the reagents to test chlorine, bromine, and pH levels. It also includes chemicals to find out acid demand and total alkalinity of the specimen.
All these tests are enough for you to know what chemicals need to be added to the pool. Apart from giving a complete set of solutions, Poolmaster has also provided a sturdy clear-view test block comprising two vials. The vials are further integrated with color chips on sides to let you do accurate color matching.
In order to maintain the precision of tests over a period of time, the manufacturer has also coated the color chips with UV-resistant material so that their hues don't fade away under the sunlight to give you any false-positive or false-negative test results.
We also like the thick polyethylene casing of this test kit. It makes sure you can store the chemical reagents safely. Although using this Poolmaster kit is pretty easy and you also get a manual to conduct those tests, some users may get confused between two reagents labeled as "Phenol Red" and "#2 Phenol Red".
Barring this confusion and ensuing inconvenience, Poolmaster 22270 is a complete pool test kit that comes at a really reasonable price.
Pros
Easy to use
Offer all the necessary water testing results
Drop testing mechanism ensures results within minutes
Reference color chips are well-made
Cons
Vials are joined within a single block and can't be used separately
Instructions and labeling could have been better
Sale
Five different titration-based tests
0.75-ounce reagents bottles
An Amazon's Choice product
Taylor Technologies is a well-known name among the companies that offer pool and spa-related chemicals and accessories. Its INC K-2006 is a pool test kit particularly designed for homeowners who want to make sure their pools remain in a healthy chemical state. This Taylor Technologies package comprises different reagents that offer five different chemical tests.
With the help of this kit, you can determine the chlorine, pH, calcium hardness, cyanuric acid, and alkalinity levels of your pool water. Again, these tests are more than enough to give you a clear picture of the health of the pool water.  
The most impressive thing about this pool kit is that the manufacturer has packed enough quantity reagents so you can keep conducting tests for one season from the single test kit. The 0.75-fluid ounce packaging of reagents is enough for several numbers of tests. The other valuable feature of this test kit is that it involves titration-based tests that give you more accurate results. Moreover, it also doesn't give you a color-matching headache.
This test kit is considered ideal for determining chlorine levels in the pool water. Unlike the majority of test kits available in the market, Taylor Technologies INC K-2006 makes a distinction between free available chlorine and total chlorine to give more precise results.
Pros
Titration-based reactions saves you from color matching trouble
Greater amount of reagents for longer use
Offers impressively accurate results with chlorine testing
Conducts calcium hardness tests as well
Cons
A bit expensive
Some users may find it difficult to use its reagents
3. LaMotte 2056 ColorQ Pro 7 – Best Pool Water Test Kit with Digital Results
Conducts seven different tests
Comes in carrying case
Digital photometric results
As mentioned earlier, the majority of pool kits available for residential users give results through colors. Although determining a test result by color transformations is quite convenient for regular folks who are not proficient in chemistry, they involve a higher degree of error. LaMotte has taken this important factor into account while designing its testing kit.
LaMotte 2056 ColorQ also uses reagents to give those color-based results. However, you are not required to undergo the color guessing game here. The kit comes with a photometer that determines the results digitally and gives you an undisputed numeric reading. A chart is given from where you can match the results of your pool water with the prescribed values of those chemicals.
Like any other top-of-the-line pool test kit, LaMotte 2056 also conducts several tests. By using the reagents available in this digital pool water test kit, you can find out the value of total and free chlorine in the water. Similarly, you can also use the reagents and photometer to get the accurate results of calcium hardness, pH, alkalinity, and cyanuric acid.
Besides cyanuric acid tests that are conducted through tablets, all other tests are performed through liquid reagents. While offering such ease-of-use with its digital photometer, LaMotte 2056 comes with a  downside i.e. the shelf life of reagents is not that long and you may not be able to use them for the same accuracy in the next season (except cyanuric acid that uses tablets that give accurate results for 3 years).
We also like the water-resistant carrying case of this kit.
Pros
Offers hassle-free and accurate photometer testing
Can detect free and total chlorine levels
Water-resistant casing
Ideal for cyanuric acid testing
Cons
Reagents may not last longer while providing the same accurate results
An expensive pool test kit
Sale
Nine different chemical tests
High-range kit  
Reagents packaged in 0.75-ounce bottles
If you are looking for more value at a lesser price, then consider this pool test kit of Taylor Technologies. Like any test kit from the manufacturer, it also offers a range of tests pertaining to the health of pool water. However, there is a reason why this pool test kit has been titled "Deluxe".
Taylor Deluxe K-2005 offers nine different chemical tests. You can find total chlorine, bromine, calcium hardness, acid and base demand, total alkalinity, pH, and cyanuric acid. You won't find such detailed water testing in the majority of pool test kits available in the market.
Besides offering this extended number of tests, Taylor has also designed a comprehensive printed color chart, offering accurate color matches to give reliable test results. The color standard card is so detailed that you can use it to determine six different levels of pH, chlorine, and bromine.
The other impressive functional feature of this deluxe kit is that it provides large quantities of tests. After getting the deluxe kit, you may not need to buy a pool testing kit for a long time. On top of that, the reagents have a longer shelf life so you don't need to worry if you are left with considerable quantities. You can use them in the next season.
Due to such great functional features, Taylor Deluxe kit is quite popular among public pool operators and pool technicians.

Pros
Impressive color comparison chart
Comprehensive water testing, 9 different chemical tests
Easy-to-use drop testing mechanism
Reagents with longer shelf life
Cons
Some users many find it difficult to read its comprehensive color chart
Nine different tests but not a single for metal traces
 5. HTH Pool Test Kit – Best Pool Test Kit for Everyday Pool Testing
Sale
Conduct six different chemical tests
Compatible with salt
Comes with a water testing mobile app
Hth is the subsidiary of Lonza— a leading manufacturer of water treatment chemicals. So, it is pretty clear that the Hth pool test kit is one of the best available in the current market. Like any other top-quality pool test kit, this one also offers testing of several chemicals.
You can determine pH, total hardness, chlorine, bromine, cyanuric acid, and total alkalinity of the pool water with the single Hth kit. The other great thing about this pool test kit is its extended use. With a single purchase of this Hth product, you can conduct up to100 tests. This means a single kit is enough for the entire summer season even if you conduct daily water tests.
This usability makes Hth water kit a great choice for commercial pools as well. Moreover, in case a reagent runs out, you can conveniently order it online. Overall, this pool test kit proves to be more cost-effective than many of the similar Taylor products.
Hth also stands apart among its competitors because it also offers a mobile app so you can make the most of the obtained results. You can find out the pertinent recommendations and measures by entering your water results in the app. It also offers you valuable information on the upkeep of swimming pools.
Amid all such valuable features, the color chart that comes with the kit seems underwhelming. Similarly, the instructions are also not well-written.
Pros
Extraordinary longer use, 1 kit for 100 tests
Offers best results for total chlorine tests
Allows you to determine total water hardness
Mobile app for better implementation of test results
Cons
The color card should have a better quality
Poorly written instructions
Sale
Nine different chemical tests
2-ounce reagent bottles
Comes with a printed color comparator
Waterproof instruction chart
Here is yet another Taylor pool test kit on our list. This one has carved up its place among the best pool test kits due to some of its unique and valuable features. For instance, the reagents in the kit come in big 2-ounce bottles that make sure you don't need to buy another kit before the end of the reason.  It is important to mention here that the majority of test kits include reagent bottles that have less than one-ounce capacity.
Taylor Service K-2006C also stands apart among other pool test kits because it also offers the testing of stabilizers along with pH, free and total chlorine, bromine, and acid/base demand. You can also determine the calcium hardness of pool water from the same kit.
The idea of designing this particular kit by Taylor is making sure that you are not over-treating your pool. Some people are so conscious of the water they are serving in the pool that they sometimes get overboard with the use of chemicals. The use of Taylor Service K-2006C will help all those users to keep their chemical use in check.
Along with reagents, you will get a bundle of items that makes it a wholesome pool test kit. You get a printed color comparator, waterproof instructions, a toned-down chemistry guide, and a treatment chart. All these accessories make sure anyone with zero know-how of chemistry can successfully run their pool water tests.
Pros
Offers stabilizer testing (other than cyanuric acid)
Larger reagent bottles for longer use
Ideal for commercial pools
Titration-based tests give accurate results
Cons
Some users may find it difficult to use
A bit expensive
Conduct up to nine different chemical tests
Both for saltwater and regular pools
An Amazon's Choice product
As mentioned earlier, Taylor Technologies is the leading manufacturer of pool test kits. It is covering all different bases of pool owners with its varied products. Case in point: K-2005-SALT Test Kit. It is actually a pool test kit that is particularly designed for saltwater pools.
Saltwater pools are quite popular among those who are sensitive to pure chlorine exposure. Moreover, many gyms and spas also use saltwater in their pools for its supposed health benefits. But with the presence of salt in the water, the regular test kits may not give accurate results.
Taylor Technologies has factored in the salt factor in the making of reagents of this kit. K-2005 Test Kit gives accurate pH, bromine, chlorine, calcium hardness, cyanuric acid, and total alkalinity tests result for saltwater pools. Like other quality Taylor kits, this one also comes in a sturdy plastic box with waterproof instructions and printed color comparator. Moreover, 0.75-ounce bottles are used to keep the test kit handy and easy-to-use.
It is important to mention here that the kit can also be used to conduct tests in regular pools as well. The price of this Taylor kit is a bit higher given that it features basic color comparator and small reagent bottles. However, the versatile use of the kit justifies its hefty price tag.
Pros
Ideal for testing saltwater pools
Comes in a handy packaging
Easy to use
Offers quick results
Cons
Some users may find it an expensive test kit for home pools
Salt testing is prone to errors
8. Pentair R151246 78DPD – Best Pool Test Kit for Holistic Chlorine Testing
All-in-One DPD test kit
Comes with Lucite test cells
1-ounce reagent bottles
This Pentair test kit probably offers the most comprehensive chlorine profiling of pool water. You can use it to determine free, total and combined levels of chlorine along with acid demand, pH and alkalinity levels in the given sample of pool water. The liquid reagents come in 1-ounce bottles that are enough to conduct tests all through the summer season.
We also like this test kit for its catchy storage box. The reagents come in a sturdy red plastic box that resembles an icebox. The box is designed for a lifetime use given that you keep getting the reagent refills. Moreover, its testing chamber is also worth mentioning. It actually comprises one expanded platform that has two test cells: one for chlorine and one for acid/base/alkalinity testing.
Integrated color charts are also given alongside the cells so you can determine the results then and there. Pentair has also designed the testing chamber by keeping in mind the lifetime use of the water test kit. So, the test cells are made of Lucite that doesn't easily chip, crack and shatter like typical glass vials.
Pentair Pool Test Kit is equally ideal for both residential and commercial users due to its assorted chemical tests and quantities of reagents. The price is also kept in the range where it doesn't get expensive for homeowners and turns out as a budget option for commercial pool owners and technicians.
Pros
Offers holistic chlorine testing
Sturdy and stylish storage box
Lucite test cells for lifelong use
Large reagent bottle for extended use
Cons
Some users may find it difficult to use the integrated testing chamber
Doesn't do cyanuric acid testing
11 different chemical tests including metal detection
Offers photometric test results
An Amazon's Choice product
LaMotte has improved on its ColorQ Pro 7 to give one of the most complete pool tests available on the block. ColorQ Pro 11 actually offers eleven different chemical tests that are unheard of in any commercially available pool test kit. Such a wide assortment of tests is enough to conduct lab-grade tests of your pool water.
Apart from the regular tests of pH, chlorine, bromine, alkalinity, calcium hardness and cyanuric acid, ColorQ Pro 11 is able to determine the presence of iron, biguanide, and copper in the water sample. Among all the test kits we have reviewed so far, no one offers metallic testing. If you are wary of metallic traces in the water, then this LaMotte test kit will come in really useful.
Besides this detailed water testing, this LaMotte product also stands apart among similar products from other manufacturers because it offers more hassle-free and precise results through its photometer. With the use of Pro 11, you don't need to waste time comparing color charts with the obtained solutions. Just put the solution in the photometer and it will give you an accurate digital value corresponding to that color reading.
We also like this pool test kit for its ergonomic briefcase-like box. Not only is it made of highly durable material, but it is also waterproof.  You can keep it at the side of a splashing pool without worrying about its wear and tear.
Pros
One of the most detailed water testing regimen
Enables you to detect metallic traces
Digital photometer offers accurate and easy results
A sturdy storage box
Cons
Quite expensive for home users
Instruction could have been written better
Sale
5-way testing  
Comes with a testing platform
0.5-ounce reagent bottles
Blue Devil has designed a test kit for all pool owners who are just concerned with chlorine and pH levels of their pools. Blue Devil B7448 comprises five tests. You can use it to determine the levels of chlorine, bromine, acid demand, pH and alkalinity of the given sample. These tests are enough to know what you need to add in your pool to keep its water crisp for swimming.  
Blue Devil has also made sure that any new pool owner doesn't feel him/herself in the chemistry lab with the use of this test kit. The kit comes with easy-to-read instructions and a testing platform that has vials of two different volumes. The testing cells come with built-in color comparators so you can easily determine the results on the spot.
While offering required utility in a reasonably-priced kit, some users have complained that the dyes of the unit fade over time with their colors. But this issue arises when you don't use the kit for a long time, which usually doesn't happen if you have an operational pool during the season.
The hard wearing plastic case of Blue Devil Test Kit is also quite good. It is sturdy enough to be used in wet pool surroundings for a lifetime. If you are looking for an effective budget pool test kit, then Blue Devil B7448 won't be a bad pick.
Pros
A basic yet effective pool test kit
A great bang for the buck
Ideal for first time users
Well-thought-out plastic casing
Cons
Limited number of tests
Reagents don't have long shelf life
11. Taylor K1001 Basic – Best Budget Swimming Pool Test for Home Users
Sale
Conducts tests for bromine, chlorine, and pH
Color-coded instructions
0.75-ounce reagent bottles
As the name suggests this pool test kit is one of Taylor's basic products. Taylor K1001 has been designed by keeping in mind the residential users who are majorly concerned about the chlorine/bromine levels in their residential pools and spas. Apart from these halogens tests, this basic Taylor pool kit can also determine pH levels of the water.
It is important to mention here that Taylor K1001 actually determines the levels of free chlorine. The water test kit is ideal to address your doubts about having high chlorine concentrations in the pool. The reagents come in the hard-shell casing along with a color comparator and easy-to-read instructions. Moreover, the reagents come in 0.75-ounce bottles that are enough for the testing of any residential pool for the entire season.
While offering required functionality to homeowners, there is one major downside with the use of this Taylor pool kit. You have to use two chemicals to run chlorine tests. Not only does it make for an exhausting and time-consuming process, but the testing kit is also rendered useless whenever either of the chemicals runs short.
Nonetheless, it is not the worst option out there. By keeping tabs on the volume of chemicals, you can easily get around this constraint. If you are not in the mood to spend a hefty sum but also want to test your pool for one of the two basic chemical phenomena, then Taylor K1001 won't be a bad choice.
Pros
Hard-shell casing for longtime use
Ideal for determining excessive chlorine levels in the pool water
A great bang for the buck
Instruction card to translate results into treatments
Cons
Tests for hardness and stabilizers are not included
Uses two chemicals for chlorine testing
Sale
Three chemical reactions (chlorine, bromine, and pH)
0.5-ounce reagent bottles
Includes testing platform
If you are looking for a "trial" test kit for your newly built swimming pool, then this Jed Pool Tools product is for you. It is probably one of the inexpensive pool test kits on the block. And even at that price, you get to test chlorine, bromine and pH levels of the given sample. Albeit low-quality, the test kit also includes a testing platform consisting of two vials and corresponding color comparators.
Moreover, 0.5-ounce reagent bottles are enough to conduct a considerable number of tests. An instruction manual is also part of the kit. In short, you get all the items that are part of any top-of-the-line pool test kit. However, the issue arises with the quality of these features. For instance, the color comparators used with the vials are of very poor quality. Sometimes you can't tell the difference between its color grading even if you have 6/6 vision.
Similarly, the testing chamber is also poorly finished. But again, you can't complain about these issues with such a nominal price. Jed Pool Water Tools Test Kit is also ideal for teaching children how to conduct pool water testing.
Get this budget pool test kit. Even if it fails to give you the required utility, you won't regret buying it— thanks to its amazingly low price.
Pros
The most inexpensive pool test kit available on the block
Ideal for teaching kids pool water testing
Includes all the necessary accessories of a pool kit
Comes in a hard-shell casing
Cons
Color comparator is poorly finished
Not a dependable option for full-scale pool water testing
2-in-1 test kit (chlorine and pH)
Comes in a blue hinged case
0.5-ounce reagent bottles
This is the second Pentair pool test kit on our list. Although it doesn't entail the long lists of chemical reactions like the majority of models we have discussed so far, it is really simple to use and that's why it has made it to our list. If you are looking for something that you can use without reading strenuous instructions, then this Pentair kit can be your pick.
The test kit offers the two basic tests that every pool owner needs to conduct for ensuring healthy water i.e. chlorine and pH testing. You can also use it to test bromine levels but here it doesn't give accurate results. This test kit also uses two different chemicals to run a chlorine test, but the good thing is they are cheap and easily available. So, refills won't be an issue.
Nonetheless, it is not a perfect 2-in-1 test kit. It seems like the manufacturer hasn't focused on the quality of the material. The test cells and reagent bottles are prone to chipping and cracking. Similarly, the case also looks already rugged and worn out.  
This pool kit is actually for those people who have the routine of getting a new unit every season. Moreover, if you are just concerned with chlorine levels then this option will come in handy.
Pros
Quite easy to use
A budget pool test kit
Offers two essential chemical tests
Cons
Doesn't give accurate results with bromine testing
Reagent bottles are prone to leaking from the cap
May not survive until next season
It is important to mention here that all the above-reviewed pool test kits have not been mentioned on the basis of any ranking. We have used the numbering just for reading convenience.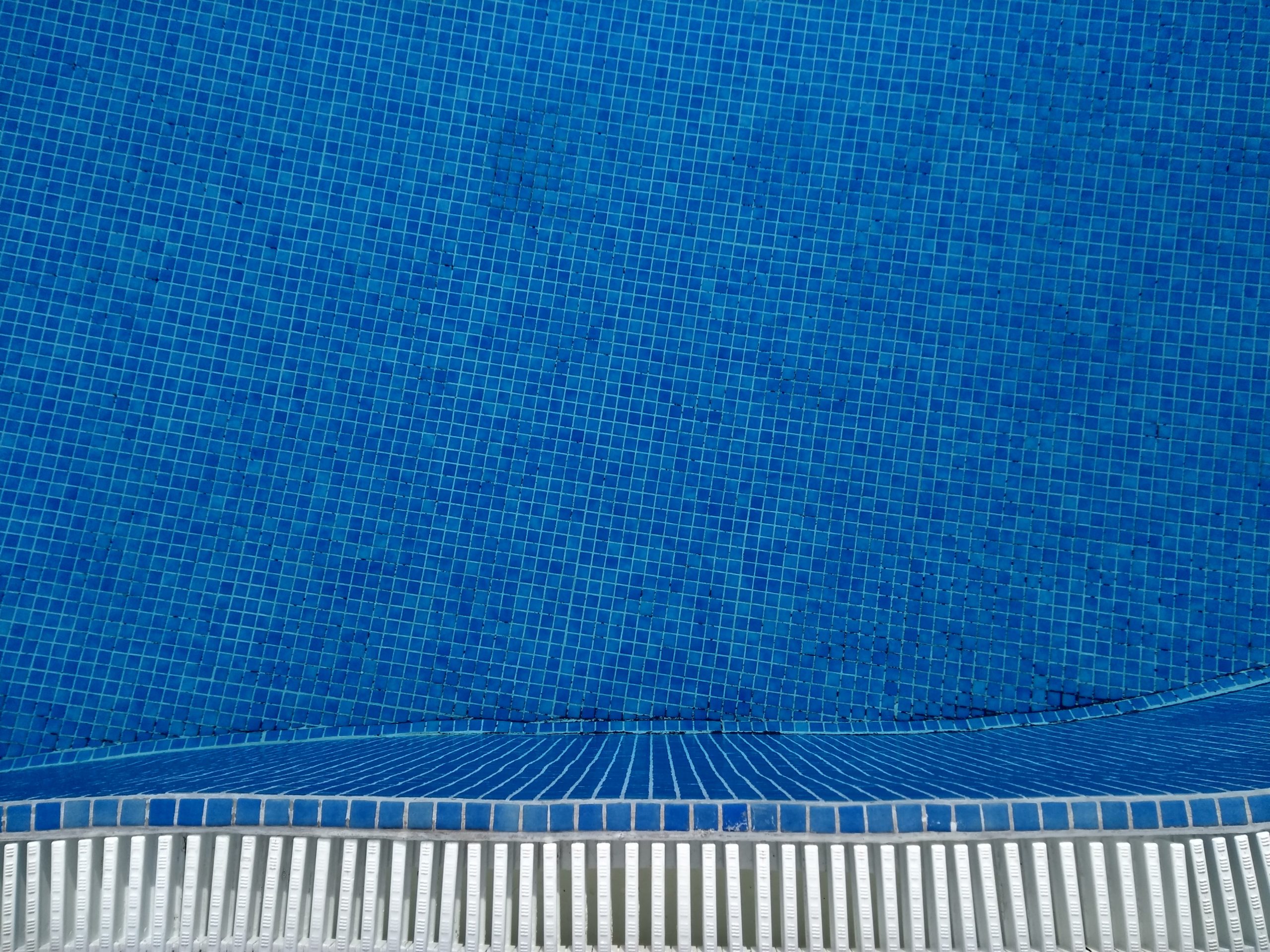 The Chemicals in Your Pool
The above reviews clearly indicate one thing i.e. pool kits are used to determine the levels of certain chemicals in the water.  But why should these chemicals be present in pool water in the first place? Let's have a look at all the important compounds and elements that are there in any well-maintained pool for their particular chemical roles.
Calcium Hardener
Calcium hardeners (usually calcium carbonate) are used to increase the calcium level or hardness of the pool water. When calcium level of water runs low, it gets detrimental for the plumbing system and construction of the pool and amps up the process of scaling and corrosion. By keeping the calcium hardness of your pool at optimal levels, you can extend its service life.
Chlorine
Chlorine is the most common and essential chemical used in pool water. Simply put, chlorine is a water disinfectant. Its halogen properties make it highly reactive against all those bacteria and pathogens that grow in water bodies. Chlorine proves to be the most effective and cost-efficient way to disinfect large quantities of water.
Bromine
Even though bromine can also be used to disinfect pool water, it is not primarily used for this reason. Bromine is actually used in pool water for its pH regulation. In other words, it actually reduces the soaring acidic level of pool water that can cause skin-related allergies and damage pool installations.
Sodium bicarbonate is also used for this purpose, which basically increases the alkalinity of water to neutralize high acid levels.
Cyanuric Acid
Cyanuric acid actually acts as a chlorine stabilizer in the pool. It makes sure that chlorine levels in the pool don't deplete at a rapid rate. Cyanuric acid is also a good chemical for pools because of its UV-resistant attributes. Cyanuric acids usually come within the chlorine products designed for pool waters.
Any high-quality pool test kit determines the levels of these chemicals in the pool water so that you can manage their quantities accordingly. It is important to mention here that adding chemicals just by a rough idea can result in over or under-treatment of the water.
While under treatment makes the water unsuitable for the pool itself and also poses indirect health risks to the users, over-treatment with chemicals can be a direct threat to your wellbeing. For instance, excess chlorine in the water can result in skin itchiness and redness.
A top-quality test kit lets you regulate pool chemicals with a precision that rules out any adverse changes in its water composition.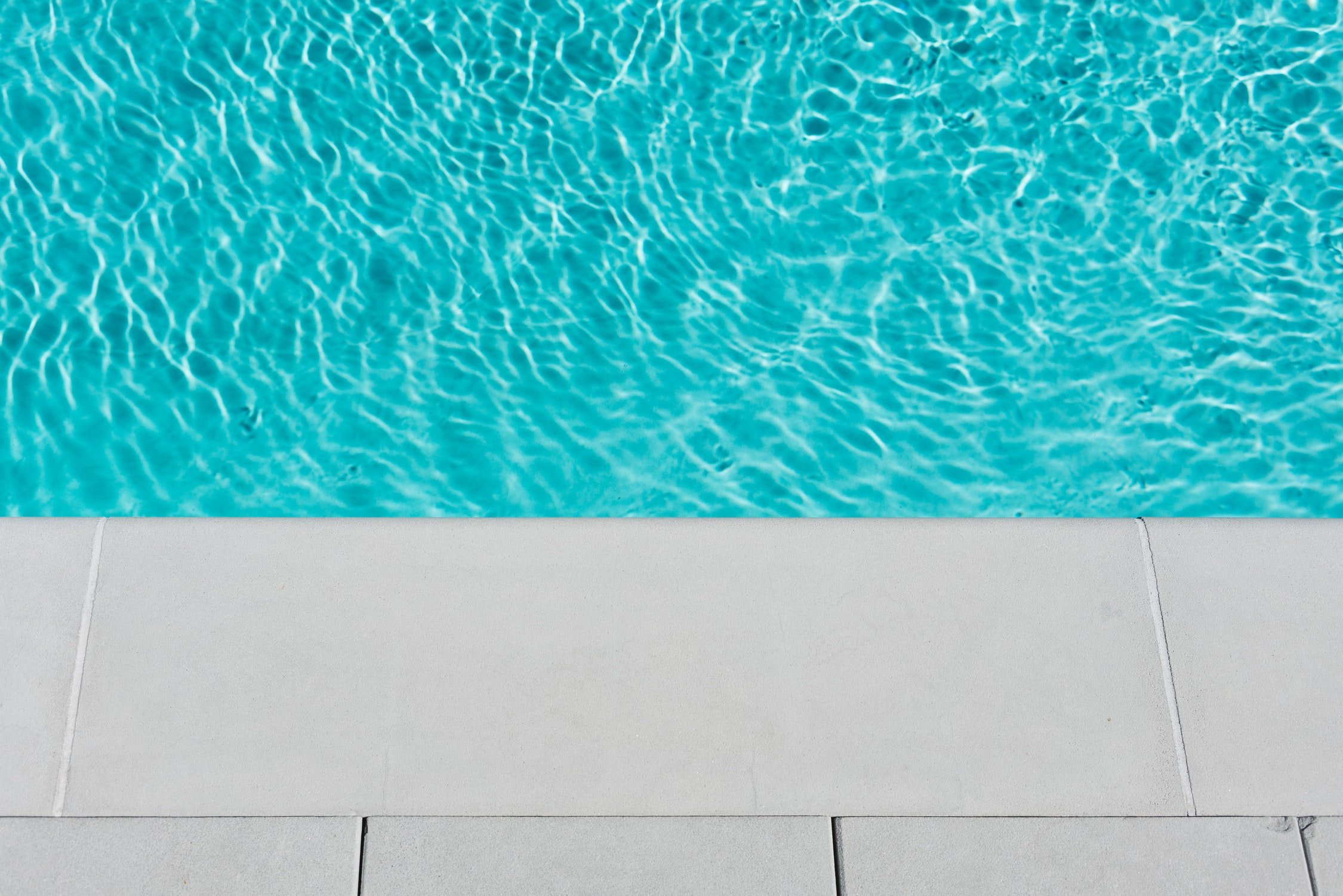 Pool Test Short Buying Guide 
Look out for these features to get the right test kit for your pool.
User-Friendliness of the Water Test Kits
This is the first and foremost trait that you need to look at whenever you are buying a pool kit. Keep in mind that if a kit is not easy to use, testing pool water for different chemical compositions will become a headache. Make sure the kit is complete and you don't need to buy any other thing to use it.  It must have testing cells (vials, tubes), color comparison charts, and all the pertinent instructions in the easiest language.
Also, make sure that the unit offers easy-to-read test results. The color comparators must be finished with high quality so that you can differentiate between hue grading. Moreover, they should be properly labeled so you don't need to put up with guesswork. If you don't want to get into reading and matching colors at all, get kits that come with photometers. These test kits are expensive but their supreme user-friendliness is worth your money.
Accuracy and Consistency of the Test Strips
Many cheap options give accurate results for the first couple of tests and then they go kaput. They actually continue to work but don't give accurate results. A pool test kit renders useless if it is not providing accurate results in a consistent manner. Therefore, don't buy kits that are astoundingly low-priced. Chances are they won't be of any use after the first week.
Another way to ensure accuracy and consistency is the strict use of active reagents only. Many reagents expire or 'tone down' after a certain time period and from then on only give wrong test results.
Tip: Don't extend the use of the same reagent bottle to the next season.
Appropriate Material and Design of the Pool Testing Kit
Pool test kits must be made of non-glass material so that you can use them at poolside without risking cut injuries. Similarly, the testing platform and storage should have sturdy and waterproof construction.
Number of Tests for the Pool Water
This is another important aspect to factor in whenever you are going to buy a pool test kit. There are entry-level models that only determine pH and chlorine levels. Then there are mid-range units that can also check calcium hardness, acidity, alkalinity, and cyanuric acid levels. Some lab-grade test kits are available that even determines different metallic traces in the given specimen of pool water.
For residential pools, we would recommend mid-range test kits because they cover all the required chemical testing.
We hope that this detailed piece along with reviews have provided you with all the necessary information you need to buy a test kit for your pool that offers required utility and comes within your budget.
Related Articles
Learn How to Install a Spa Cover Lifter
Learn How to Keep Chlorine Levels Up In Your Pool
9 Best Liquid Pool Covers and Why You Need Them
13 Best Chlorine Tablets for Swimming Pools
13 Best Salt Water Chlorinators
5 Best Auto Chlorinators for Pool
9 Best Above-Ground Pool Ladder
11 Best Deck Box For Outdoor Storage
Aquabot X4 Robotic Pool Cleaner