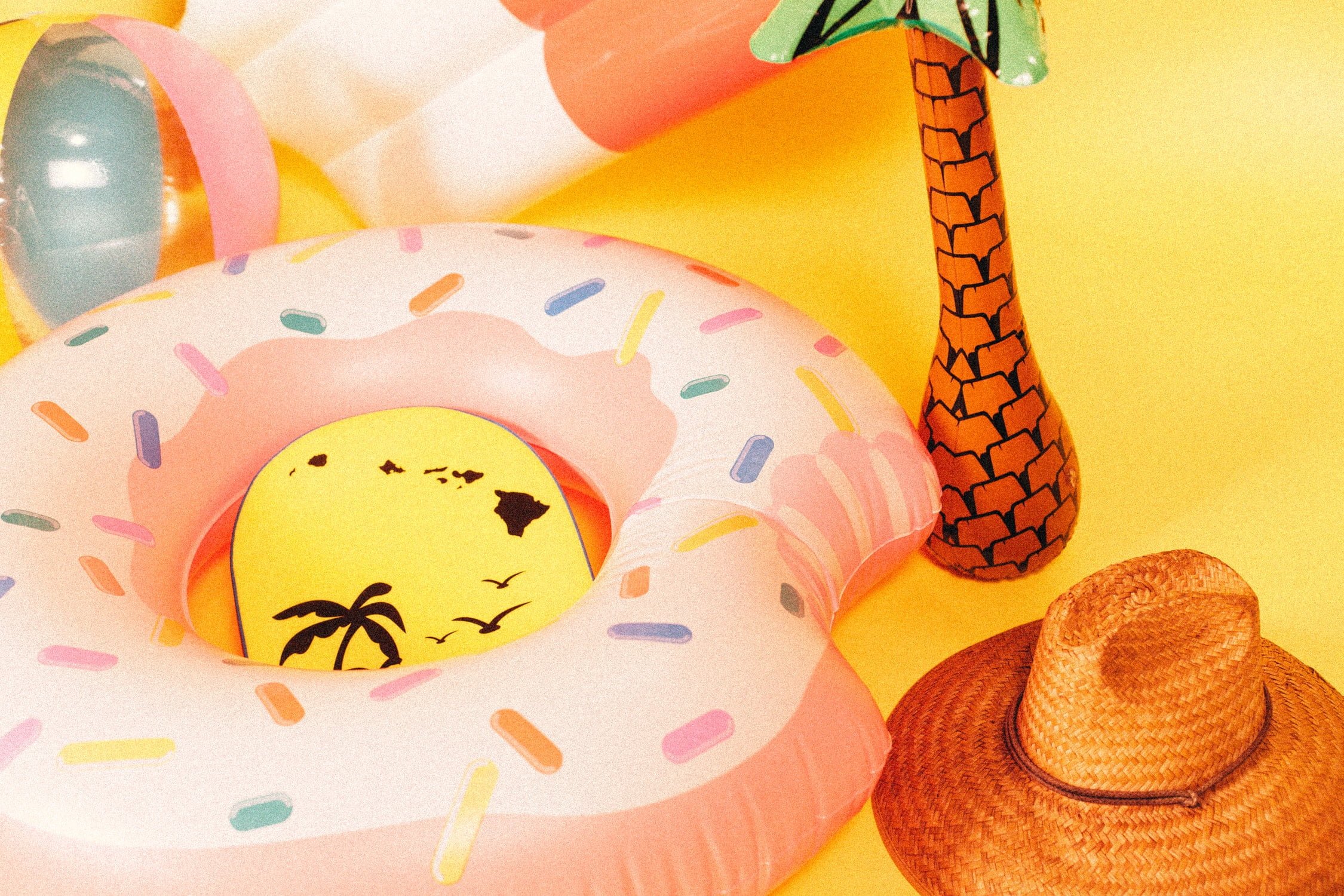 Disclaimer | This article may contain affiliate links, this means that at no cost to you, we may receive a small commission for qualifying purchases.
Homeowners that have a pool make the most of this installment during the summer season. During harsh weather, when the scorching heat from the sun is unbearable, a dip in the pool is a great way to relax and beat the heat. However, even a dip in the pool is not relaxing if there are no activities to do in the pool – after all, the excitement of being in the pool goes away once your body's temperature cools down. Also, if you are in the pool with your family or friends, you'd want to keep yourself engaged.
There are so many pool toys that are meant to make your pool time experience more exciting and fun. In this article, we have listed 39 of the Best Pool Toys that will make pool time even more entertaining. In this list, we have choices for both adults and children, so if you are a singleton who frequently throws pool parties for your friends, these pool toys will definitely guarantee a fun-filled evening. On the other hand, if you are a parent of young children, you will find different pool toys that provide so much fun to children. Have a look:    
Best Pool Toys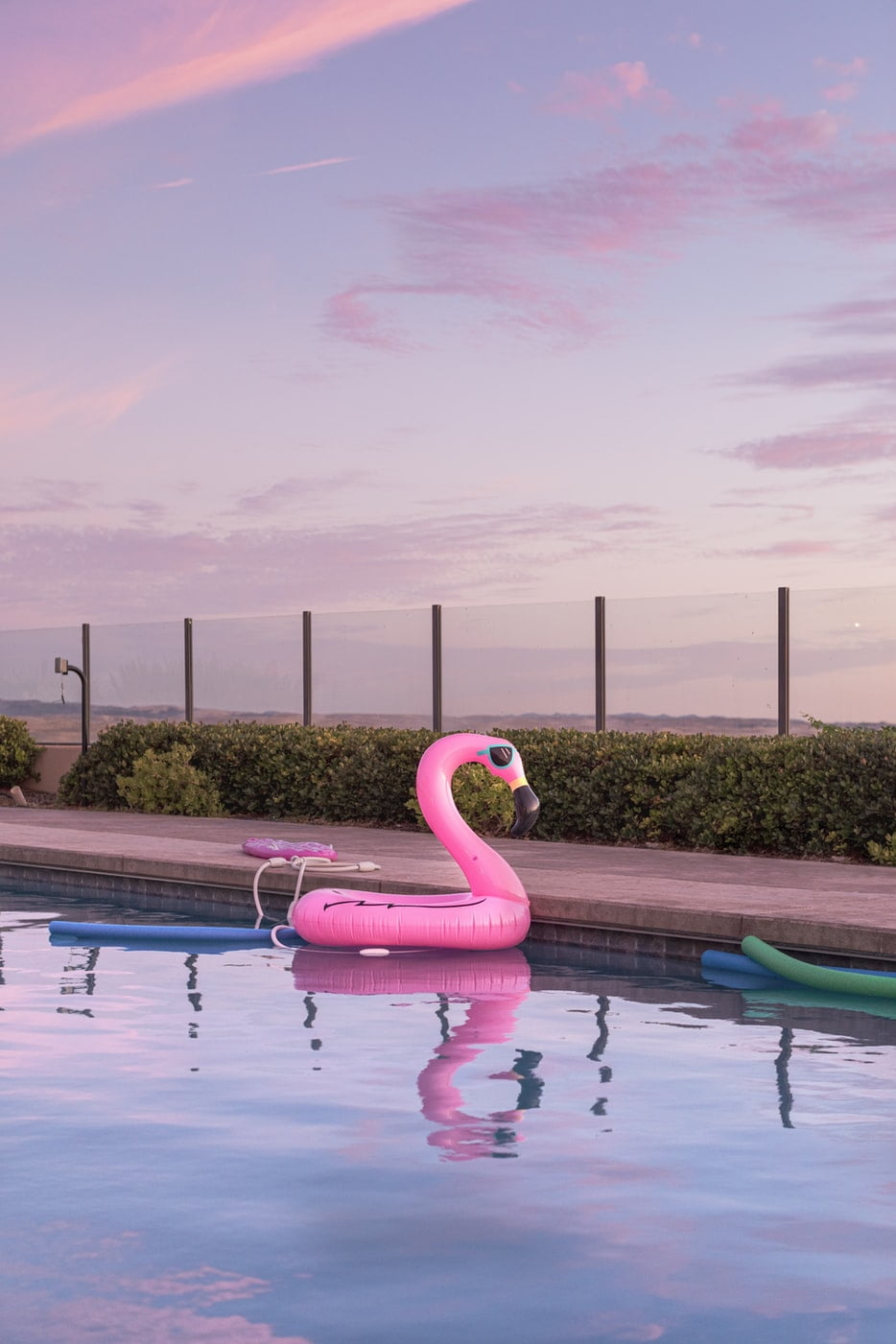 Sale
Have you ever thought about what could have been if you combined two different sports? If you are a golf love and someone who loves to pass the time in a swimming pool, Blue Wave Aqua Golf Backyard is the kind of pool toy that you'd love a lot. Everyone loves challenging games and the Aqua Golf is just that. Spice up the challenge by trying to score a goal on floating golf. Available in eye-catching dark green color, the playset contains 12″ x 24″ chipping mat with a rubber tee.
The set also comes with 12 golf balls so that you don't have to pause your game every time your ball lands in the water. The sturdy mat floats strongly on the pool water, providing you a competitive play of golf. The balls are made up of plastic and come with velcro strips. The build of the ball provides more challenge to the players as hitting these balls are definitely different than hitting a real golf ball.
It is a great game that you can introduce to your older kids as well. Getting your ball in the hole gets even more difficult when the mat moves constantly. However, the fact that mat floats is the reason why the game is quite popular among both adults and kids. So, spice up your summer evenings by playing on a floating mat.
Pros
Includes 12 practice balls

Suitable for both adults and kids

Great for chipping practice

Strong and sturdy built
Cons
Do not include golf club

Needs deep cleaning if the water spills on the green
Sale
How can we not mention a pool ball when we're talking about pool toys! People love to play with a pool ball as this small toy guarantees so much fun. But, you might think about the oomph factor of this watermelon ball that led it to join our list of the best pool toys. You might have played with a volleyball in a pool and have noticed that the latter only kept floating on the pool's surface. Unlike a volleyball, this watermelon ball can go up to 10-feet underwater. This pool ball is a ball for all ages. Adults would have a time of their lives when they'd play with this pook at any pool party.
To play with the ball, all you need to do is to fill it with water. This can be done by using a hose adapter – that comes with the ball – to fill the ball. When played in larger groups, watermelon ball becomes a high-intensity sport – similar to the bull riding water sport.   
You can kick, dribble, and bounce the ball effortlessly and make your pool game more fun. The manufacturer recommended age for the product is 8 years. However, children younger than 8 can also play with the ball. However, parents have to make sure that their children are not left without supervision when they're playing with the ball. All things considered, there is no doubt that this watermelon pool toy is a fun-filled playset that will make pool playtime even more exciting.
Pros
Players can dribble underwater
Suitable for all kinds of water games
Highly durable and indestructible
Enjoyed by all ages
Provides good exercise as it is a high-intensity sport
Cons
Can be a bit slippery sometimes
Could be heavy for some players
Sale
The joys of the backyard swimming are incomplete without a fashionable pool float. And while a simple float can provide a certain level of entertainment and enjoyment, you'd want to have a float that keeps your pool lively. Swimline Inflatable Pizza Slice Pool Float is an appealing float that, as the name suggest, looks like a slice of pizza. This 'cheesy' design is what adds more color to your swimming party and, during a pool party, allows your friend and family to have some fun in the pool instead of just swimming or floating around aimlessly.
The "crust" of the pizza serves as a comfortable head rest that allows you to lie down on the float comfortably. If you purchase 8 of these slices, you will end up making a pizze pie right in your pool – which isn't a bad idea if you want to have a pizza, pool party with your friends.
Also, another lovely feature of the float is that it has dual drink holders. So, you literally don't have to leave the pizza float side for fetching drinks, etc. Doesn't it sound exciting? So, spend your lazy Sundays floating in a pool with the help of this inflatable pizza slice.
Pros
Includes dual drink holders
A single slice can fit two average-sized adults
Extremely comfortable
Durable and sturdy
Eye-catching design
Cons
Punctures easily
A bit pricey
No products found.
If you want a pool toy that offers fun to your entire family, you should consider getting the Swimline Log Flume Joust Set. This log-shaped inflatable comes with an inflatable rowing boat blade that lets you "row" your log effortlessly. These floating logs are designed in a way to provide a challenging battle to you or your friends or your kids in which they are required to balance themselves on pool water.
For adults, it is a lot of fun to see themselves trying in vain to get on the log. This game will definitely help you revive the kid inside you as you try to stay upright while wishing that your opponent falls face down on the water. Just the thought of it makes us all giggly!
The lightweight inflatable is a good pool toy for all ages and will definitely ensure that whoever plays with it has an exciting time. It will also guarantee lots of laughter mostly because it would be too funny to watch people trying to stay upright, but failing miserably and flipping over. Master the trick of staying astride on a moving log with the help of this amazing inflatable logs.
Pros
Durable material
Perfect for all ages
Lots of fun
Life of pool parties
Cons
Oars don't perform much
Pops easily
Somewhat pricey
Staying upright is major challenge; and according to some, impossible
Kids love to own themed toy sets. If they like a particular character from a movie, they'd want to bring their favorite characters to their homes. Finding Dory-themed Catching Toys is one such pool toy that is loved by all children. This particular playset includes most-lovable characters from Finding Dory – perhaps one of the biggest hits of the decade. The set comes with five dive characters – Nemo, Sheldon, Kathy, Pearl, and Dory.
Remeber Mr Ray from the movie? The stingray that would take all the fish-kids to school. The set also includes a Mr Ray net. Playing the game is simple; children will have to throw the dive characters into the pool and then go into the pool to catch the characters with the help of the Mr Ray net.
This game set is a good way to help children strengthen their swimming skills. The children will not even know that they are building their underwater swimming skills with the help of this fun-filled playset. Besides improving the children's swimming skills, the play set will also make your pool parties more fun. Your kids and their friends would have an exciting time trying to find the hidden characters in the pool.
Pros
Great for swim training practice
Visually appealing design
Well-built
Perfect for both pool and bath time
Cons
Characters have same expressions
Too small-sized
The net is not durable
Paint starts to come off within a week
Sale
How cool it is to beat the summer heat while spending some quality time in a swimming pool! And what is even cooler is to enjoy a refreshing drink while being inside the pool. To ensure that your dream turns into a reality, Floating Diamond Ring Drink Holders will be a perfect choice for you. Very easy to inflate, the Diamond Ring Drink Holder is the star of every party. Whether you are planning to use it while enjoying your solitary time or make the most of it while using it for your friend's bachelorette party, the inflatable ring will be perfect for every kind of activity.
These inflatable rings are also very easy to clean and to carry. So, if you are planning to celebrate a certain occasion out of town at a place where you'd have a swimming pool, you can easily carry the ring set with you. Shaped as sparkling diamond rings, these floating drink holders look visually appealing while moving rhythmatically on the surface of the pool.
This is a must-have pool toy that guarantees so much fun and enjoyment. Once you have the pool, you won't have to go through the trouble of getting out of the pool to have quick sips of your drink.  
Pros
Highly portable
Budget friendly
Convenient use
Fun design
Cons
Has thin material
May take some time to deflate
Only holds red solo cups or styrofoam cups
Drinks may flip over
Sale
While there is nothing like a nice dip in a swimming pool, swimming aimlessly for endless hours is no fun either. If you're sharing your pooltime with your friends or family, it'd better for you to play with your pool toys for maximum fun. For that, Inflatable Volley Ball Game is an ideal choice. With dimesnsions 94″ x 25″ x 36″, the product is fairly big-sized that lets both adults and older kids to have a fun pool time. The playset comes with a long net, a shelf box, an inflatable volleyball, and a repair kit.
Its pole bases are grommeted to add anchor weights. The weights, in turn, help keep the net in place. The great thing about this playset is that it has adjustable net. This will allow kids to play comfortably.
The volleyball game set is too easy to set up and use. It is perfect for pool parties and for individual use. So, spice up your pool parties by having a friendly yet competitive volleyball match with your friends and family. Loved by both singletons and families, the volleyball game set is definitely a big hit.

Pros
Easy to set up
Affordable price
Made from 10-gauge vinyl
Easy to inflate
Highly durable
Cons
Not suitable for younger kids
Cannot withstand prolonged exposure to the water
Sale
One of the most common activities during lazy Sundays is stretching outside on a lounger while enjoying the warmth of the sun. Many people who love to lie down under the warmth of the sun also want to be in the pool. And once you are inside the pool, sunbathing is not a convenient option. Suntan Tub is for those people who would love to lie under the sun while simultaneously floating on the calm surface of the pool. This sturdy tub is 70″ x 46″ in size and lets both adults and kids to comfortably lie down in it.
Available in soft pink color, the tub can also be used for sunbathing in the patio. Even though the tub looks small, it conveniently holds up to 420lbs without any problem. The only piece of advice that you need to use the tub is related to sunscreen application. Since plastic tends to get hot quickly, you must apply sunscreen on yourself to keep yourself safe and protected against harmful heat.   
This extremely comfortable tub is for ages 13 and above, but younger children can also use it. In that case, however, you have to make sure that your kids are not left without parental supervision.

Pros
Ultimate comfort
Easy to store
Durable
Can hold up to 400lbs
Easy to inflate
Cons
Some customers suggest that the pool deflates quickly
Thin material
Sale
Who doesn't love a game of basketball? Everyone loves the sound of the ball dribble on a basketball court and to watch players scoring one basket after the other. A fun game for kids, Intex Floating Hoops Basketball Game is for those parents who want to make the pooltime for their children more fun and enjoyable. The set is 26.5″ in length and 21.5″ in height. It includes an inflatable ball and repair patch. The game is easy to play as the kids would only have to shoot the ball into the basket.
It's a sturdy product that provides lots of fun to young kids who can play a nice friendly match in the pool. You have to fill its base with water so that it can have some stability and your kids don't have to shoot the ball to a moving It is perfectly safe for kids to play with the toy on their own.
But as a precaution, you can ensure that your kids are not left without parental supervision. The durable product is quite easy to inflate and easy to set up. If you want to make the game even more fun, you can buy additional balls that go well with the product.
Pros
Extremely durable
Suitable for both adults and kids
Easy to inflate
Sturdy
Budget friendly
Cons
The net is made up of plastic
Some customers compained that it went flat after brief use
COOP Hydro Lacrosse, Red
Lacrosse game set perfect for pool, beach or backyard play
Easy to catch, scoop, throw and cradle - great for young...
Everyone is searching for some ways to make pool time fun and enjoyable for themselves and their guests. During hot summer days, a pool party is a must. But these pool parties should have some spice added to them so that people keep talking about your pool party for a long time. To make the party more fun, the Lacrosse Game Set is the go-to playset. It comes with two lacrosse sticks and one soft ball and let you and your friends remain in the pool water for endless hours. If you want to remain in the pool until your fingers prune, the lacrosse game set is the perfect way to make the pool time more exciting and fun.  
Lacrosse players will be in for a treat when they'd see how easy to play the game in the pool with the help of this game set. Young players who are at the beginners level can also up their game through this backyard play.
The two durable sticks come with a soft pocket net and a comfortable foam handle that allows ultimate comfort throughout the long playing hours. The next time you make a plan for a pool party or a beach party, don't forget to pack your game set.

Pros
Sturdy and durable
Highly portable
Affordable price
Cons
Not kid-friendly
Some may find it small-sized
How does it feel like to walk in water? To find the answer to this question, buy the Giant Inflatable Swimming Pool Water Wheel Toy right now. This is a hamster-like wheel that accomdates children aged 5 or above. Made up of heavyduty vinyl, the product has great stability on water and is totally safe. The toy set also has PVC tubes that provide much greater durability to the product. Since it shows resistance against vibrations, children can safely walk on it to get the feel of walking on the water. It has thick walls that make balancing easier and convenient.
This is a fun pool toy, which is loved by every child. Be it for your kids' birthday party or just a lazy Sunday afternoon, the wheel toy guarantees loads of fun and laughter. Even though it is extremely safe for kids, it is still advised that parents remain close to their children when they are in pool.
Keeping in view the popularity of the toy and the love that it has received in such a short time, you must order a set of two in case you're wondering to use it on your kid's birthday party.

Pros
Thick walls that add to the durability of the product
Kid-friendly
Great water stability
Provides good exercise
Perfect relaxation spot
Sale
You might be thinking about why we are considering repeating a product. We aren't! Unlike Intex Floating Hoops Basketball Game, Swimline Super Hoops Floating Basketball Game is just a basketball hoop that lets older kids and teenagers play a game of basketball right in the comfort of a chill swimming pool. The floating basketball hoop is meant to increase the difficulty level for children.  
This floating hoop is a big hit at pool parties as it provides a great level of fun. The heavy-duty net is designed in such a way so as to withstand harsh plays and rough use. Another great feature of the game set is that the hoop is weatherproof. This means that the hoop can withstand all kinds of weather while ensuring that you get to have a game of splashy basketball with your family.
The sturdy game set is exceptionally lightweight which makes it easy to carry around. Its PVC types provide durability and strength making it safe around kids. The floating hoop is perfect for pools and lakes. However, don't consider taking the toy with you to the beach as the high water current will make you lose your beloved game set.   

Pros
Sturdy
Weatherproof
Heavy-duty net
Sale
Most of us have grown up watching the exciting movie called Little Mermaid. Similar to how Ariel craved to have a pair of legs, we silently wished to have an elegant fin that can turn us into a mermaid. Do you know that your wish can actually come true? All thanks to Fin Fun for launching a Fin Tail for kids, girls, and adults. So if you want to be a mermaid or a merman, you can get this costume. The fin tail is perfect for those who want to see how they look in the avatar of a half-fish/half-human creature. Swim lazily in your pool with your fin and find out whether Ariel's wish for having a pair of legs was genuine or not.
Made up of sturdy fabric, the fin comes in various eye-catching patterns that will make you fall in love with them instantly. Its scale-like pattern, when wet, looks 3D – another exciting feature of the pool costume. Dress up in this mermaid costume and have a fun Mermaid family day with your kids and partner.
The flipper-like monofin helps you glide through the water easily, so you can try to have a free-style swimming race with your family. It's reinforced tail tip technology protects the fabric. The product also offers a 90-day tail tip warranty.
Pros
Comfotable, natural fit
Natural movement in the water
Stretchy fabric
Wide range of sizes and designs
Cons
Expensive
Fabric may rip it rubs against rough ground
No products found.
Do your kids love to play with outdoor toys such as jungle gym or seesaw? Imagine this: your kids are asking you to take them to the nearby park so that they can play. But it is a very hot day and you don't want your sun to be exposed to the blazing sun.
What will you do?
Have you ever thought of introducing the floating seesaw to your kid? Kids Inflatable Seesaw Swimming Pool Water Toy is one such toy that will bring outdoor fun right into your swimming pool.The 2-person seesaw is very easy to set up. It is an inflatable game set that has a sturdy built which lets it stand on the water for long periods of time.
Super fun for young kids, the playset is a good way to beat some time during summer vacations when kids cannot go out because of the scorching heat. This is a kind of pool toy that will make you fall in love and secretly wish to go back in time and play with this toy as a child. The toy has a sturdy built, but adult supervision is recommended. It comes at a highly affordable price and provides endless hours of fun to children.  
Pros
Provides a lot of fun
Durable
Perfect for smaller kids
Cons
Parents supervision is required all the time
Flimsy
Sale
Toypedo-shaped water toys, toypedo bandits are popular among children because of their hydrodynamic action. After being tossed into the pool, the toys glide up to 20 feet under the water. Shaped like mini-submarine, the toys moved forward when they are dropped into the pool and not just sink to the bottom.
For kids, this pool toy is a God sent. They can keep playing with it with no end in sight. If you are throwing a pool birthday party for your child, make sure that you have more than one set of toypedo bandits so that your kid can play racing games or relays with this toy. These small-sized pool toys are a perfect way to help your child learn underwater swimming skills.
Pros
Hydrodynamic design
Teaches underwater swimming and diving skills to children
Versatile toy
Sale
Guppies are small-sized, bright-colored fish that are often found in groups in people's aquariums. These cute-looking guppies, however, are the food of shark – disappointed? Yes, the food chain is a bit disappointing.
SwimWays Gobble Gobble Guppies is a good educational pool toy that teaches your preschooler about the food chain. This is a convenient tool that can be easily handled by preschoolers. Your child will only have to squeeze the shark's tail to see how it opens its wide mouth and starts attacking guppies.
Each guppy is marked with a number that helps your child learn counting. This is a great pool toy for hot summer toys when your kid wants to spend more time in the pool. Once the summer is over, you won't have to wrap up the toy and place it in a cupboard. This toy can also act as a bath toy and let your child have some fun and "educational time" while bathing.
Pros
Suitable for both pool and bathtubs
A fun toy for young kids and preschoolers
Teaches preschoolers how to count numbers and colors
Cons
Small parts
Choking hazard
[amazion box ="B01KUL0CWY"]
Adult pool parties are CRAZY. There is booze, fun games, and hours of enjoyment. If you are throwing a bachelorette party to the bride to be or planning to make the bachelor party more grand for your bestie, you should get this Intex Inflat-A-Bull that will guarantee so much fun and laughter. Even though the product is a bit pricey – close to $100 – it has the potential to be the life of every party.
The pool toy also provides you the prime opportunity to awaken your inner cowboy and celebrate any event with style. Ask your family members or friends to get on the angry-looking bull while you and others hold on to the inflatable pool for as long as they can. The person on the bull will rock on the ball – as you would normally do on the bull game set installed in a honkytonk western bar. The faster the person goes, the more fun it is.
The aim of everyone taking part in the game is to hold on to the structure tightly and not let it out of your grip. If anyone of you falters, they will go straight into the pool.
With dimensions 96x77x32″, the pool toy is suitable for large pools. It is made up of heavy gauge vinyl, which is essential to ensure that the toy offers durability at rough games as well. For increased durability, the pool toy includes 3 air chambers.
Pros
Durable in rough games
A unique pool game
Fun for all ages – even though parental supervision is required for young kids
Cons
Large-sized
Might rip if treated too roughly
Has very high difficulty level
We won't be wrong to say that GoPong Beer Pong Float is one of the best pool toys that are the life of every party. This fun-filled game makes pool parties even more fun and much more memorable. The floating beer pong has 10 beer cups on each side along with a central cooler. The perimeter of the table has four cup holders each, this means that the float table can hold up to 18 cups of beverage. Perfect for all types of drinking games, the GoPong Beer Pong Float is suitable for three purposes – games of pool pong, floating lounge, and social floating.
Adult pool parties are literally incomplete without this amazing pool toy which has made everyone its fan. It is made up of fine-quality raft-grade material that makes the product more durable. GoPong products also enjoy huge credibility in the market. The reason for this is that GoPong always stands behind its products. In case of any defect or complaint, you can contact the company and get the product replaced. The company replaces the damaged or defective items for free.
Pros
Great pool party game for adults
Includes a built-in cooler
Comes with six pong balls
Can hold up to 18 beverages – perfect for social floating
Sale
Regardless of how much fun children can have in the pool, at some time, they also get tired of aimlessly swims or mindless dipping in the pool. For their entertainment, it is important to invest in pool toys so that they can have some quality time and learn some swimming skills. Water Sports Swim Thru Rings is a set of game that allows your children to learn underwater swimming in a fun way.
The pool toy is 31″ in diameter which provides enough space to your children to swim through. This eco-friendly product is highly affordable and goes a long way in teaching your kids the tricks of underwater swimming.
Pros
Great pool party game for adults
Durable material
Allows children to alter the depth
Inflatable chambers
20. Lounger Float
If you are fed up of your daily hectic life and want some time alone in the pool to relax, you should get this lounger float. Aqua Campania Ultimate 2 in 1 Recliner & Tanner Lounger Float is designed to provide premium comfort to the person using it.
It also comes with a beverage and snacks holder which makes the entire relaxing time even more comfortable and stress-free. So, lie down on the float and close your eyes to enjoy the warmth of the sun while taking sips from the cold drinks.
Pros
4-in-1 lounge
Highly comfortable
Removable sunshade
Easy to inflate
Kids have the highest energy levels. They want to keep moving all the time. Even when they are in the pool, they want to get involved in some kind of physical activity. The Intex Water Slide is perfect for those children who love to take big splashes in the pool.
This is a easy-to-set slide. To make the sliding experience more fun, the slide comes with sprayers that wet the surface of the slide. For its function, all you need to do is to attach the sprayers with the garden hose. It includes 5 air chambers and 6 heavy-duty handles for the safety of children. It can hold up to 176lb.
Pros
Repair patch
Multiple chambers for added stability
Weight limit of 176lb
Repair patch
Cons
Deflates quickly
Pops easily
Sale
Your toddlers have sensitive skin that shouldn't be exposed to chlorine-treated water for so long. Also, since kids cannot take care of themselves, it is not advisable to bring small kids into larger pools. But, what about introducing your child to water activities? For that, you can consider buying the Inflatable Shaded Pool. This is a baby pool that comes with a canopy that provides shade from the sun to your child, it has water sprinklers that, when connected with the garden hose, continuously spray water on your child's face.
The product comes with a repair patch which means that you can still have extended fun time with the product even if your product has an accidental leak.
Pros
Designed with shade and sprinkler
Suitable for toddlers
Comes with the maximum water level tag to help you maintain a safe amount of water for your toddler
Brightly colored
Sale
If there is one pool toy that is timeless, it is pool noodles. This simple-looking pool toy has something for people of ages. With measurements 52×2.5×1, these pool noodles are a perfect pool toy.
They are made up of sturdy material and includes no harmful substance. This means that you can let your kids play with these brightly colored pool noodles as well.
Pros
Suitable for all ages
Durable
Includes no harmful substance
Cons
Lightweight
Too small in size
Sale
As the name suggests, UFO Spaceship Squirter is a UFO-shaped inflatable with a squirter attached on the front. This fun game is suitable for both adults and children. The inflatable is strong enough to hold people between 12 and 50 years of age. It is the kind of game that you'd like to play over and over.  
It is a highly durable product that is meant for prolonged use. It is also suitable for pool parties as it is designed in a way to provide maximum fun and enjoyment.
Pros
A unique design
Durable
Suitable for all ages
Cons
Difficult to inflate
Squirt gun comes out quickly
25. A Unicorn Ring Toss Pool Game for Adults
Unicorns are the favorite imaginary character of children. But, there is something about this marvelous, mythical creature that even adults can help falling in love with it. This is why anything related to a unicorn is an instant hit. The toy is an amazing party set that can be used for pool parties and for individual use. Kids love it and adults can't get enough of it.
If you are looking for a game that can make your pool party even more fun, you don't need to look any further. The Unicorn Ring Toss game is a 10-piece set that includes two unicorn-themed inflatable floats. Players take turns trying to toss the rings into the unicorn's horn. You can put the unicorn horn in the pool or wear it on your head for more fun. The player who managed to get most rings around the unicorn will be the winner of the game. The product is extremely easy to inflate and deflate and doesn't require major maintenance.
Pros
Highly portable
Low maintenance
Suitable for all ages
Cons
The horns are small
Didn't stay inflated for long
The floating picnic table is meant to up your pool party game. Designed to hold four adults, the picnic table has a visually appealing design that makes it even better to use the table for all your pool games and beach fun. The table has four attached seats all of which have handles that make it easy to board the table. With a central cooler, the picnic table makes sure that everyone is having a gala time.
Each set also has a cup holder. The table set comes with an anchor bag and rope. The aqua table can be used both on land and water. It is perfect for your swimming pool, or the river and lake. It is easy to deflate and highly portable. This means that you can take the table wherever you want to.  
Pros
Durable and sturdy
Unique and convenient design
Portable
Cons
Loses stability unless it is 100% even weight
Waves may tip it over
Just like SwimWays Gobble Gobble Guppies, Pick Me Up, Pelican is a fun, educational toy for preschoolers. The game set is an easy way to teach counting and color identifying skills to your kid.
This easy-to-play playset requires your child to squeeze the trigger on the pelican that will enable the bird to open its beak.
Once that's done, the kids will have to make the pelican gobble down its scrumptious lunch which includes four fish of different colors and numbers. Recommended for kids aged 2 and up, the pool toy plays an important role in developing fine and gross motor skills of children.  
Pros
Teaches children how to count
Develops fine motor skills
Easy to squeeze trigger – perfect for little hands
Can be used as bath time toy
Cons
The mouth doesn't open wide enough
Small parts
No products found.
This Swan Party Pool Float is famous for its wild popularity. Hollywood bigwigs such as Taylor Swift, Justin Bieber, and Selena Gomez have been pictured using the swan float. If you want to bring the Hollywood glitz and glam to your pool, we recommend you buy the Swan Party Pool Float. If you want to take it to the beach, lake, or river, you can take this regal swan float with you.
This lightweight float is popular mostly because of its strength and durability. At a time, it can hold more than two people. They are extremely comfortable and have a handle around the neck making it perfect for the giant-swan riding. Be the part of the #FloatieKings trend and use the swan to float around in your pool or in the river or lake.

Pros
Giant size
Made with strong PVC material
Life of the party
Features high-capacity valves
Cons
Deflates quickly
Breaks easily after a couple of uses
Sale
Just like the swan float, the unicorn float is wildly popular among people, the cute-looking horse with the horn has managed to make everyone love it. And it is its elegant design that makes it a perfect prop for Instagram pictures – now that's a good deal. If you want to relax in your pool, this eye-catching unicorn float is the perfect pool toy for you.  
It is made up of premium UV treated raft grade vinyl and can hold up to 500+ lbs. It has taped seams that add to the durability of the product. Use the float as a prop for your cool Instagram pictures and win numerous hearts from people.
Pros
Huge size
Premium material
Rapid valve inflation
Maximum weight capacity of 500+ lbs
Cons
Tears up easily
Deflate quickly
Do you want to enjoy your splashes in the pool while simultaneously sipping on your drink? Then get the set of three-pack palm tree float drink holders. This compact-sized drink holders look adorable in your pool and keep your drink cup upright, allowing you to enjoy the drink while being inside the pool.
The drink holders have sharp, bright color that gives them a unique look. They work with with Solo cups, glass beer bottles, and soda cans. However, you have to be a bit careful when your cup is empty as they'd tip over easily. So, if your cup is empty, but you don't want to refill it or leave the pool to throw it away, fill it with the pool water and place it on the drink holder to make sure that the cup remains upright.
Many swimmers complain about having to leave the pool everytime they want to drink – some even showed concern over theri drinks being knocked over when they set themm on the side of the pool. On that basis, Palm Tree Foat Drink Holders is definitely a convenient option.

Pros
Eye-catching design
Versatile use
Prevents drinks from tripping over
Easy to inflate
Durable and sturdy
Cons
The cupholder is small
Develop leaks after a couple of leaks
Sale
Toddlers don't like to be in the water for a long time. But, they also don't want to miss out on the pool fun, especially when their Mommies or Daddies are in the pool. Baby Pool Float With Canopy is a perfect float for your toddler, which comes with a sun canopy to save your baby from the harsh rays of the sun. If you want to give some pool time to your baby without having to worry about sunburn, this toy should be your final choice. Made up of extremely durable PVC, the float can hold the maximum weight of up to 44lbs. The material is toxic-free and sturdy and will not cause any water leakage problems.
The float has two handles to ensure that the baby has a tight grip. It also has a steering wheel on the front along with a horn that provides even more fun to a child. Even though the float is designed in a way to ensure that your baby remains safe, don't leave your baby further than your arm's reach and be with your child throughout his pool time. The brand manufacturers offer free replacement or full refund in case customers are not satisfied with the product.

Pros
Safe for toddlers
Toxic-free material
Money-back guarantee
Made up of eco-friendly PVC
Unique design
Cons
Deflate quickly
Parents have to hold their children's hands continously
Every pool party is incomplete without a friendly throwball match. Intex Inflatable Beach Ball is designed to make sure that your pool party game is played without any inconvenience. This simple-looking ball provides enjoyment and entertainment to everyone regardless of age.
If you are a group of college graduates who are celebrating their graduation, you will have a lot of fun if you play with this beach ball in your pool. Similarly, the ball provides an equal amount of fun and enjoyment to kids. This 24″ ball is perfect for dodgeball or other activities. Make this ball the life of your pool party.  

Pros
Easy to inflate and can hold air for several days
Durable
Has great vibrant colors
Perfect for beach and party
Suitable for both adults and children
Cons
Has a strong chemical smell that is not good for kids
Pops easily
Non-returnable
Sale
Who doesn't love water surfing? This training kickboard is perfect for beginner surfers as it provide a comfortable grip to the person. During kicking drills and training sessions, your young one will be more comfortable while using this training kickboard. Due to the presence of a closed cell EVA foam, the training kickboard is highly comfortable and soft. It is available in different sharp and bright colors such as pink, blue, orange, and green. It is also available in different sizes – 8.5×3.5×5 inches (for younger ones) and 9.25x4x6 inches (for adults).
Since it is made up of multi-layered lightweight polyethylene foam, it is puncture and tear resistant. It is low maintenance and can be cleaned with soap and water.  

Pros
Puncture and tear resistant
Made up of non-toxic polyethylene foam
Easy to clean
Perfect for beginners
Helps in developing upper body strength
Sale
Made using eco-friendly materials, this seaplane toy is best for fostering your child's imaginative and creative skills. This helicopter floats when taken to a pool or even in a bathtub. The Seaplane comes with a colorful design that will keep the little ones engaged. It has a spinning propeller, thick, oversized pontoons, and rounded wings. It is designed to withstand rough play.
The seaplane pool toy is a good way to tell kids about recycling, reducing greenhouse gases, saving energy, and helping the environment. Teaching the kid about environmental responsibility is a good way to encourage your kid to respect and save nature.
The Seaplane toy is from Green Toys – a company that is famous for its high-quality products. The pool toy doesn't come with any metal part that is at risk of catching rust. In the same manner, the toy isn't made up of cheap plastic which is easily breakable. If you are looking for a product that lasts longer, you should go with the Green Toys Floating Helicopter Toy.
Pros
Sturdy and durable
Teaches your kid about recycling
Contains no BPA, lead, phthalates
Easy to clean
Sale
What is there not to like about an inflatable float? The Cloud Rainbow Float is even more lovable because of its highly attractive design. The white cloud-shaped float has the rainbow-arch attached to it that makes the inflatable more vibrant.
The inflatable holds air for several days and let small children play, climb, pinch, and roll over the float without any issues. While other floats fail to maintain stability when taking in a pool or river with waves, the cloud rainbow float is durable enough to withstand the waves, allowing you to have fun in the waves.
It is also highly portable and can be taken anywhere. The bright white color of the durable float doesn't fade even after being in the chlorine-treated water for so long. An Instagram-worthy float, the Cloud Rainbow Float will be loved by both adults and children and will be a good addition in your arsenal of pool toys.
Pros
Massive size
Attractive design in vibrant colors
Contains no BPA, lead, phthalates
The brand provides one year of clean drinking water in the developing world on every purchase
Cons
Some customers reported that the float deflates quickly
Gets punctured easily
Sale
Earlier, we talked about mermaid/merman tails and how fun it would be to glide from one corner of the pool to another while wearing them. If you weren't sold on the idea of owning a mermaid fin, the Jasonwell Giant Inflatable Mermaid Tail Pool Float is for you to make your mermaid dream come true without having to wear a mermaid costume.
Made up of high-quality and durable vinyl, it is an easy-to-inflate product that is also quite convenient to carry around. Hailed as the life of pool parties, the Mermaid Tail is also a perfect birthday presents for young children and older kids.
Pros
Fast inflation/deflation
Made up of raft-grade, non-phtalate material
Offers three ways to inflate: hairdryer on cool, electric pump, and hand pump
Sturdy and durable
Cons
Pops very quickly
Doesn't stay inflated for long
Alligators are majestic creatures that scare almost everyone, but are still one of the most-loved reptiles. Their magnetism is what makes them hard to ignore. Children love the alligator. They are intrigued by their strange personality as they like to lazily float in the lake or river. Intex Giant Gator Ride-On is for those children who love this majestic beast and cannot have enough of it.
This gator is pool, lake, and beach-friendly and is completely safe for kids. It has a large base and can hold between two and three kids at a time. It has two sets of handles that let the kid to maintain a strong grip on the gator when they are floating around in the pool. One thing to remember is that the pool toy is for entertainment purposes only.
If you are planning to buy the float because you read somewhere on the internet that it will help keep your pet ducks out of the pool, you will be in for a surprise when you see how comfortably your birdie is using the float. The float also has a sturdy construction with two chambers. Its UV-resistant vinyl ensures that its color doesn't fade.
Pros
Large size
Lake and river safe
Easy for kids to hold on to it as it has two sets of handles on the back
Sturdy construction
Cons
Too large to inflate with lung power
Didn't hold air for more than half an hour; according to some customer reviews
Sale
Poolside basketball is a fun game. It is also a great way to pump up your body and has a high-intensity workout. Lifetime Pool Side Basketball System comes with a 44″ shatterproof fusion backboard and has a polycarbonate playing area. The pole is not only UV-protected, but is also relatively rust-resistant that makes it even stronger and more durable. The 27-gallon base can easily be filled with water or sand.
It comes with telescoping height adjustment that lets you adjust the height of the pole according to your preferences. It has a classic, original basketball rim that makes the game more authentic.
Its graphics are screen-printed and have UV-protected inks that give it superior color and protection against harsh outside elements. The round steel pole is protected with weather-resistant, powder-coaded finish.
Pros
Shatterproof fusion backboard
Easy to assemble
Sturdy and durable
Cons
Major rust issues
The rust will destroy your concrete
If you want to sit in the water, this pool chair is designed just for you. The set comes with 1 mesh seat sling in either blue or green. It is so easy to set up as all you have to do is to thread a super-sized noodle in the opening of the fabric and voila your pool chair is done.
These affordable pool chairs will be perfect for you when you throw a pool party for your guests. The floating chair is a durable and highly comfortable pool toy that will make your pool parties characteristically cheerful.
Pros
Easy for a person to create their seat while in water
Affordable price
Cons
User has to be stable in water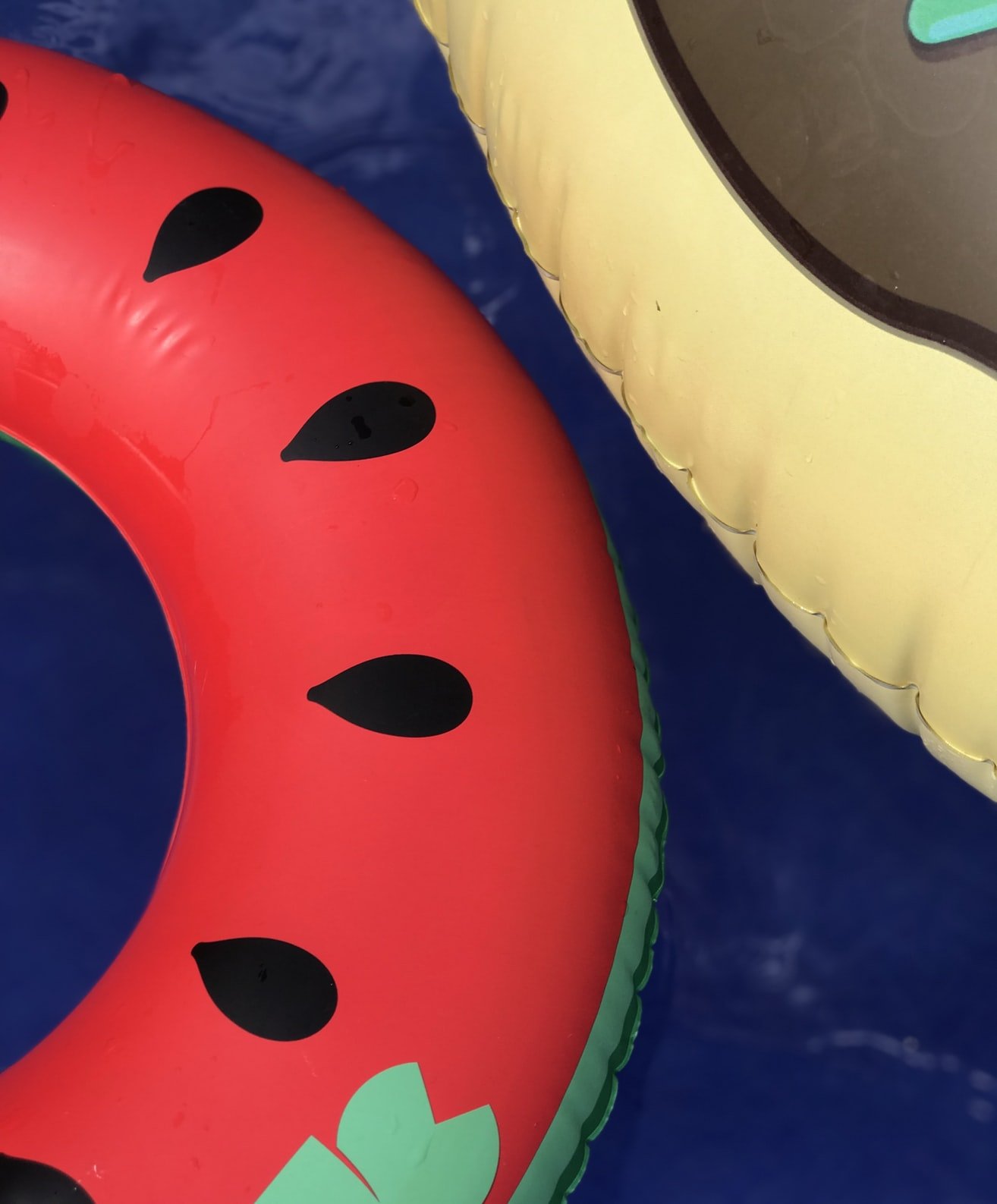 Pool Toys Buying Guide
While reading the list, you might be tempted to buy a couple of pool toys. We know the feel! Pool toys are a lot of fun to play with. Not only do they make pool time even more fun, but they also let players strengthen their bond with one another and have quality time together. Even though buying a pool toy is not rocket science, it's neither a no-brainer. There are a few things that you definitely have to consider before proceeding to the checkout counter and swiping your credit card to finalize the purchase. In this section, let us look at some of the factors that you must consider while buying a pool toy.
1. Timeless
Pool toys that are suitable for both adults and kids are a big hit. Buying a pool toy timeless – which means that it is fun for all ages – is a wise option as you can have quality time with your family during hot summer days. Toys that are meant only for the kids will not offer fun to adults and kids.
2. Quality
What good is a product that breaks easily? Imagine the excitement you get when you finally get the product you've been waiting for, for so long and then have it broken down in front of you after a couple of uses. Even though pool toys are generally not too pricey, they do come with a price tag. It is not a good financial decision to keep spending your money on a product over and over. So, the best thing to do is to get a high-quality product that doesn't become useless within a short period of time.
3. Safe and Flexible
Only buy products that are made up of sturdy materials so that the people using it don't face any inconvenience. For example, an inflatable float made up of thin material will have low stability on the water. As a result, those who'd try to get on it will continue to flip over as the float will not provide much support. In addition, if you are looking for a pool toy that you can use with your family, make sure that the toy is kid-friendly. Also, always go with pool toys that have blunt edges to ensure that they don't end up hurting anyone.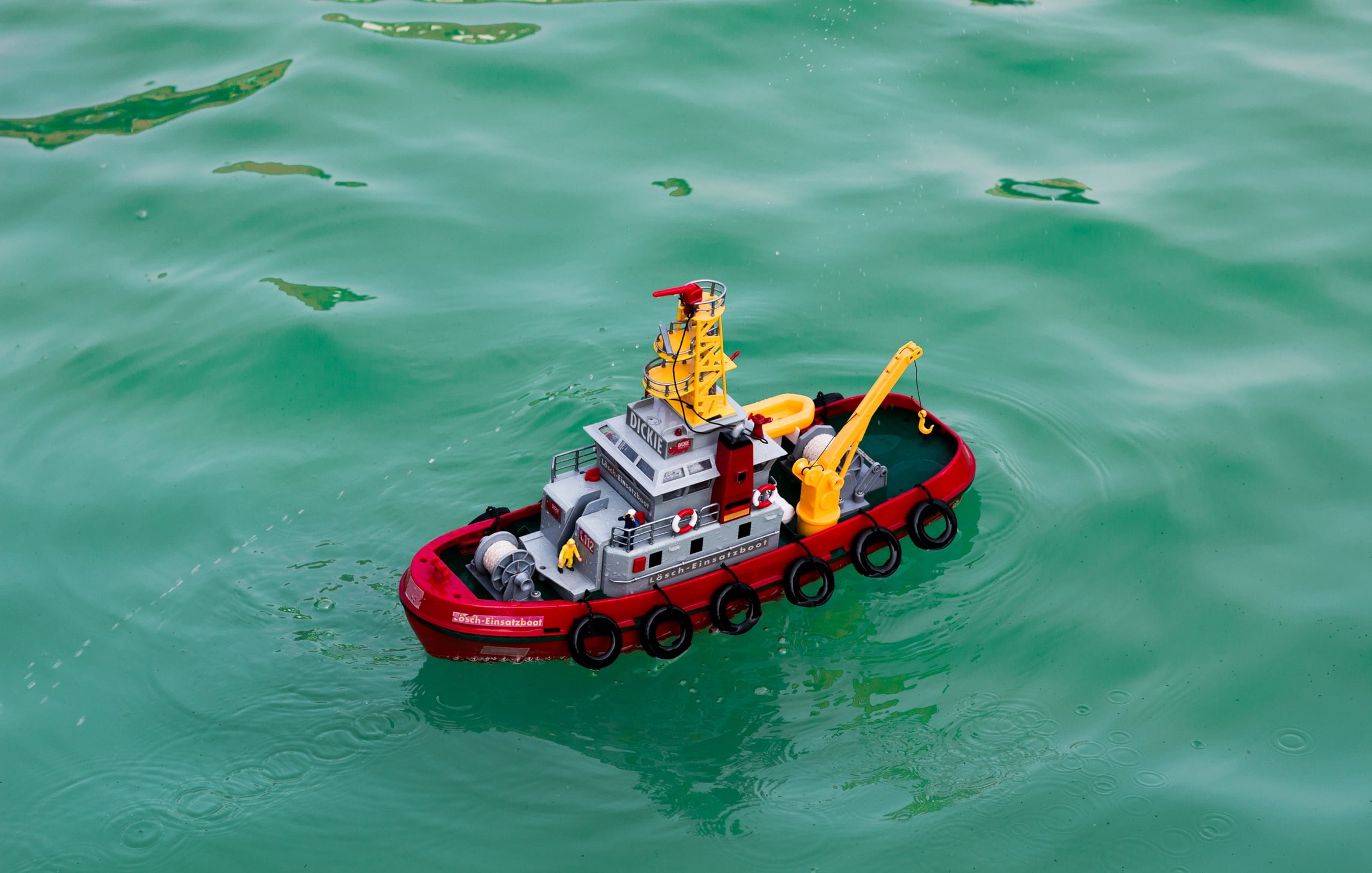 Related Articles
5 Best Above-Ground Pool Pad | Buyer's Guide and Reviews
5 Best Epoxy Pool Paint | Buyer's Guide and Reviews
Learn How to Install a Spa Cover Lifter
Dolphin M400 with Caddy Review & Buyer's Guide
Learn How to Keep Chlorine Levels Up In Your Pool
Aquabot X4 Robotic Pool Cleaner Review | Buyer's Guide
13 Best Pool Heaters  | Buying Guide
11 Best Pool Handrails + Buying Guide
9 Best Liquid Pool Covers and Why You Need Them
13 Best Solar Pool Covers  | Reviews & Buyer's Guide
13 Best Chlorine Tablets for Swimming Pools | Reviews & Buyer's Guide
13 Best Salt Water Chlorinators 
19 Best Pool Lights  Reviewed | Buyer's Guide
13 Best Pool Volleyball Nets to Enjoy This Summer
13 Best Pool Test Kits  | Reviews & Buyer's Guide
5 Best Auto Chlorinators for Pool
9 Best Above-Ground Pool Ladder
11 Best Deck Box For Outdoor Storage