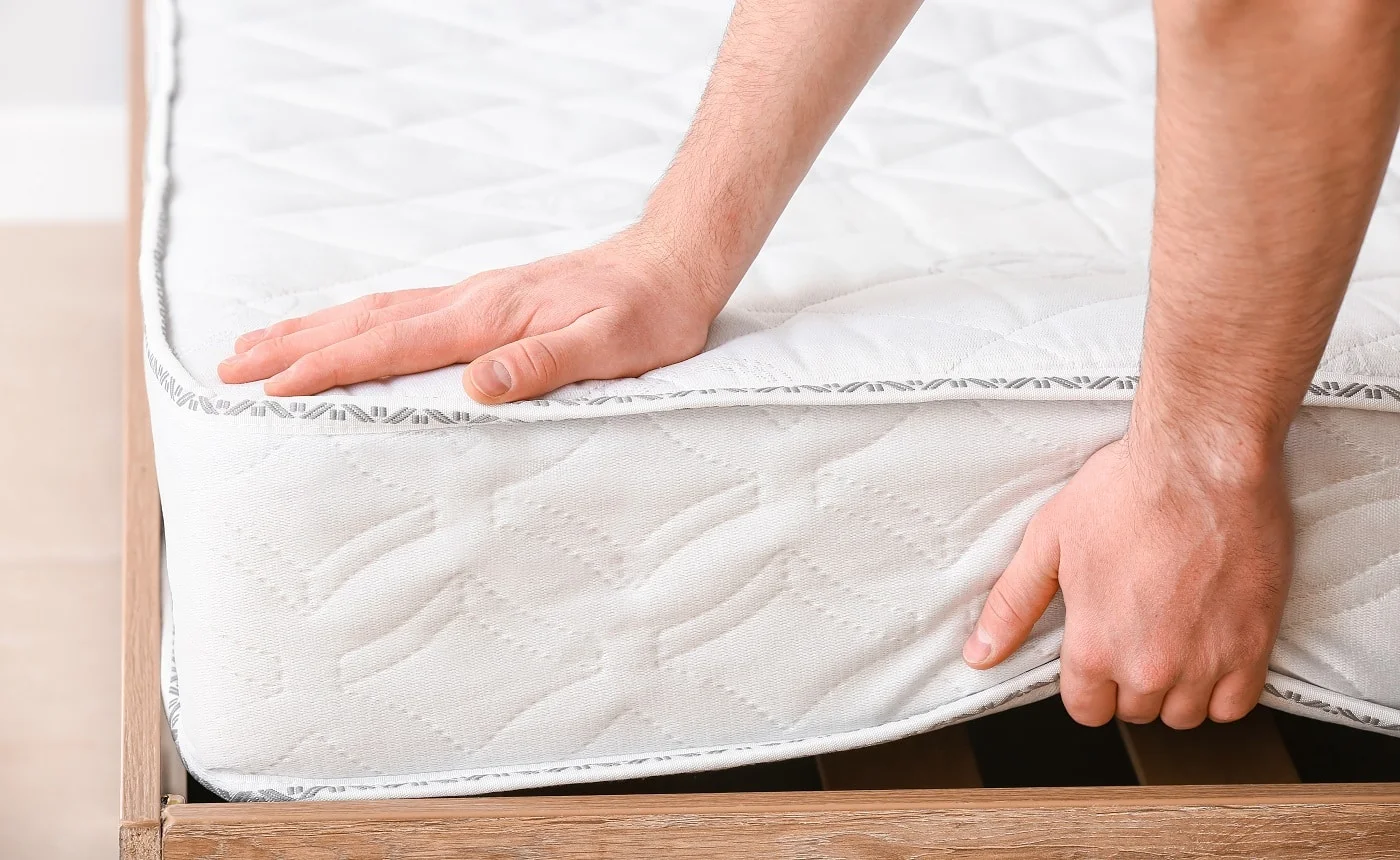 Apartments and homes are tiny these days. There is barely enough space for dining and lounging. 
Besides, the cost of living in cities goes over the roof every year and forces people to opt for smaller housing. Maybe you need to accommodate your cousins or friends when they come to visit; however they come a couple of times a year. You don't want a huge bed to just sit there through the year, occupying your precious space. 
Even if you have an extra bedroom, you might want to convert it into a children's play area or a home office or activity area. For such situations, portable beds and mattresses are the answer. Bring out the bed when you need it and fold them away to reclaim your spacious extra room.
Today we've jotted down a guide to help you select the best portable beds and mattresses. Scroll down and take a look!
Best Portable Bed And Mattresses For Guests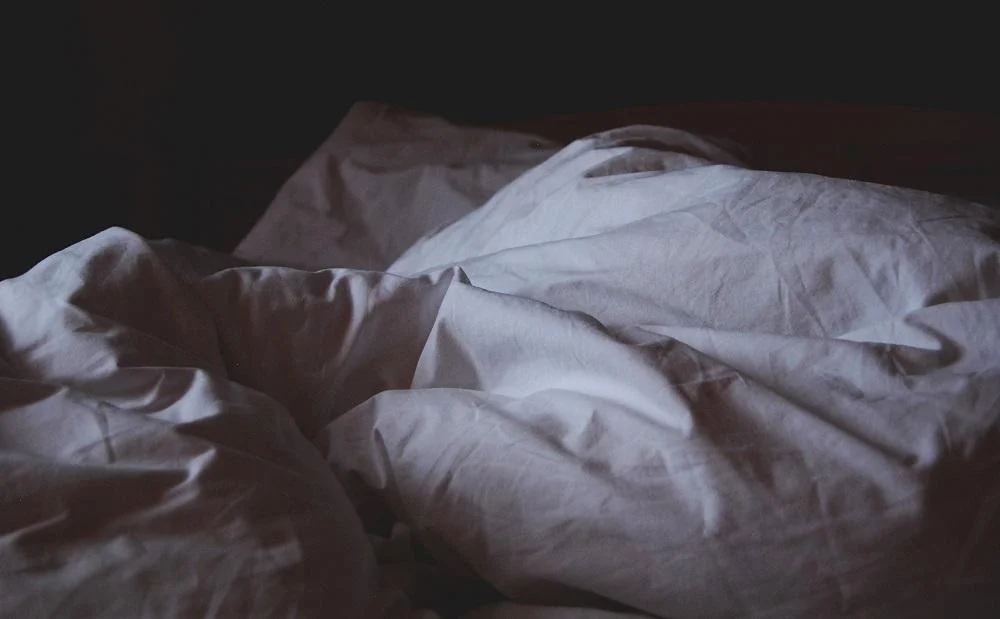 If you are going to purchase a new portable bed, you might as well spend some time learning which factors make a great bed. Let's take a look at the things you must keep in mind while selecting a new option for your guests' bed.
Portable Mattresses For Guests 
This is a great option for frequent use over the year. It has a thick memory foam pad that can be laid out on the floor or a bed frame. Also, this rollout mattress comes in three sizes – Twin, Single, and Kids. It is thick enough to sleep in throughout the night comfortably. Additionally, you can carry it for an outdoor picnic or camping trip.
What We Liked 
Its protective cover keeps dust and allergens in check and can be machine washed and air dried before returning it to cover the mattress. Moreover, it is firm enough to protect your back from any aches. 
Downside
This mattress needs Velcro or straps to keep it in place after folding. It would have been nice if this was provided free of cost by the brand. Also, storing for a long time may result in a change of shape over time.
Next on our recommendation list is the Tri-folding foam mattress by Granrest. This one is a straightforward option for accommodating a single person. It doesn't require a bed frame, and the soft mesh is comfortable enough to place on the floor for napping. Apart from that, the mattress has a good grip on dry floors and stays firmly in place for a restful night's sleep.
What We Liked
Once folded, it saves up a lot of space and is compact enough to fit beneath regular-sized beds. Also, it is reasonably priced and perfect for frequent use for one guest. 
Downside
A Twin size mattress is not enough to accommodate two people comfortably, so we wished they provided more options for size. We would have also liked to see more color options from this mattress.
One of the most cost-effective options is the inflatable air mattress. We think this could be an excellent option for the once in a while guests. The Queen-sized mattress is about 17 inches in height once inflated. Since it can be deflated, there shouldn't be any concern about storage space. 
What We Liked 
You won't get a better value for money than with an inflatable mattress. It is super convenient and comes with a built-in electric pump to inflate into a bed. Apart from that, it is high enough from the ground that it doesn't feel like you are sleeping on the floor.
Downside
Although this type of mattress has a list of benefits, there are two things you must know before purchasing. Firstly, it requires electricity to pump the air, and secondly, the firm surface might not be to everyone's preference.
This futon mattress is easy to roll and store away from the bedroom or living room. It is made of cotton, polyester, and some amount of foam for stability. Along with that, this option is thin and light which rolls up just like a sleeping bag. The straps are convenient for keeping the rolled mattress from opening.
What We Liked
This mattress is light enough to carry outdoors for traveling or camping. It takes up very little space in the closet, especially when compared to mattresses with bed frames.
Downside
Even though it is soft, it might not be thick enough for some people. Since it is placed on the floors, it's not ideal for winters. So, an additional mattress pad might be required.
This option does not strictly fall in the category of mattresses, but we felt you might like to check out an option that has dual use of a couch and convertible mattress to sleep on. 
With a surface of cotton and linen, this mattress, when folded, makes for a sleek couch that is durable for everyday use. Upon opening it, you have a comfortable thick mattress that is large enough to accommodate two sleepers.
What We Liked 
This mattress is stain-resistant and doesn't sag over the years. We also liked the multi-functional use, which makes it a solid option for regular and long-term use. 
Downside
The couch/mattress is a bit on the firm side which may not be comfortable for all people. One solution is to add a mattress pad before sleeping.
 Portable Beds For Guests
This portable bed is the perfect solution for last-minute guests for an overnight stay. It has a slim metal base that is strong enough to hold one adult comfortably. These metal bars make a sturdy base that allows weight to spread evenly while also folding conveniently. It also has velcro straps that hold the bed securely when folded.
Apart from this, it is a spring-supported single bed, which makes for a cozy resting place when combined with a medium-thick mattress. Moreover, this bed comes with a 4-inch memory foam mattress which is infused with gel to help regulate temperature. Lastly, the bed comes in 3 sizes – twin, twin XL or cot size.
What We Liked 
The bed has wheels for effortless movement to different rooms, and it is pretty easy to fold and pick up due to its lightweight. It is a 4 dual locking wheel system that can be used to push the bed towards closets or storage areas.
Downside
Being lightweight is an excellent thing for moving regularly, but the metal rods looked somewhat narrow. Also, not much can be said about its appearance. If we are honest, it looks similar to a nicer hospital bed. But this can be improved by adding a fresh pop of color via blankets or bed covers.
One of the most reasonable options is the AmazonBasics bed which is popular for infrequent use as an extra bed for guests. It has a frame made of steel and painted black all around. 
This bed comes in six sizes, and you can make a selection based on how much space is available in your room. Twin, Twin XL, Full, and Queen sizes are the standard ones that can fit in smaller areas. The King and Superior King sizes are on the larger side but still manage to be light in weight.
Even in Twin size, there are two height options, one is 14-inch above the ground, and the other is 18 inches. They have included this option to make the bed comfortable for all age groups.
What We Liked 
This is a cheaper option for those of you who want to keep an emergency bed for surprise guests. It has a high rating on online platforms. Reviewers loved that it didn't need any tools to set up. Also, you get an adequate amount of storage beneath the bed where guests can keep their bags and belongings.
Downside
The bed weighs only 26 pounds and can be moved around easily, but we found one design flaw in this option. It has sharp edges on top of the vertical supporting rods, which can create a tear in the mattress. Also, it would have been better if it would come with a mattress. 
The following recommendation we have is this stable and sturdy full metal bed by Milliard. The base of the bed has a wire lattice structure which ensures stability after the mattress is placed. It shuts with a unique clamshell folding pattern and closes securely with adjustable buckles. 
The benefit of this is that you can fold the bed along with the mattress and store it away without hassle. Moreover, assembling it doesn't take much time. You can check out the manual in case of confusion about setting it up. Also, it comes with a memory foam mattress which is pretty comfortable to sleep on.
What We Liked 
The twin-sized bed is comfortable enough to sleep on for many nights. And when you fold it, the width is relatively small, at around 14 inches. Then it's easy to slide in towards storage areas. To add to that, this bed can easily handle a body weight of over 300 pounds. 
Downside
This portable bed is budget-friendly. But it is not as comfortable if you need to use it for a long time. The mattress is a simple foam one, but it is on the thinner side. It is also prone to bending if not stored properly and over-used for years.
RoomAndLoft makes it possible to create comfort in small spaces. They have a high-quality murphy bed option which is excellent for long-term use. Murphy beds are not only for guests; you can even use them for a smaller house to make space during the day.
To add to that, this bed comes with a comfy 6-inch Visco memory foam mattress. You needn't worry about buying separate bed accessories like bedsheets, mattress pads, pillows, and comforters. The ones used for a regular queen-size bed will fit perfectly, saving you money on purchasing new products. 
What We Liked 
This bed is a high-quality piece of furniture made from wood. It easily slides into half and doesnt look out of place because of its superior plywood finishing. It is wide enough for two people to sleep in, and the free mattress also gives the same portability benefit. 
Downside
This durable bed has an 800-pound weight limit and can be folded away out of sight when not required. But this option is much heavier than rollaway beds, and you cannot move it to different rooms. It also takes up more space since it is a Queen-sized bed.
Lastly, we recommend the cot-sized rollaway bed by Linon Luxor. There are some occasions where a friend plans to stay over after partying till the wee hours of the morning. Or other times when you invite friends over to stay overnight for 4 am camping the next day. The cot bed is the perfect rollaway bed for such spontaneous occasions.
This cot bed is designed for a single sleeper and measures a comfortable 79-inches in length and is 31-inches wide, good enough for tall folks. Once you fold it, the clamshell design with buckle keeps it securely folded and ready to store away. Furthermore, since the portable bed is made of a combination of wooden slats and steel, it lasts much longer than regular cot beds.
What We Liked 
We liked that it was a perfect option for one person to sleep in comfortably. The foam mattress which comes with it is 4-inches thick and folds along with the bed snugly. It has additional features like wheels to roll the folded bed in closets and corners of the room.
Downside
We didn't think this cot bed had any significant downside. In fact, we appreciated that this bed could be used by kids, teens, and adults alike because it has a considerable weight limit of 250 pounds. If we could improve one thing, it would be adding more buckles to keep the folded bed from opening.
Things To Look For When Buying A Portable Bed
Size Of Bed
The whole point of buying a portable bed is to enjoy a spacious room during the day which can be converted into a sleeping area by night. You may already know that portable beds come in various sizes, typical sizes being single or cot, twin size, queen size, and full size. 
When it comes to selecting a size, you must consider if you have specific people in mind. If you need extra foldable beds for kids, then shop for toddler and kids size foldable beds. As for adults, the bed can be compact but must be large enough to sleep in comfortably.
Usually, the frames of portable beds are foldable and can be made into half for storing. One essential factor which people often forget about is storage. After you compare the measurements of the room, take a look at your storage areas. 
Once it is folded, your new portable bed should be able to fit in your designated storage area.
Weight
The last thing you want to do while setting up the bed is to end up with a broken back! The ideal portable bed should be heavy enough to carry the mattress and sleepers' weight and light enough to fold, unfold and move to different rooms.
As you can imagine, the weight of a portable bed will vary depending on the material used to build it. Plastics and hollow steel ones will be lighter to carry around and store, while wooden and solid metal ones will need two people to arrange them into place. Also, it is not necessary that a heavier and stronger-looking bed will last for a long while.
One thing you need to always keep in mind is that portable beds are often not designed for year-round use. Thus if your usage is far more frequent, then even the sturdiest of beds might get damaged.
Price
Now, how much are you willing to spend on a bed you are rarely going to use? Don't get us wrong, your guests deserve a great place to sleep, but if your budget is tight, think about it carefully.
It may seem unrealistic, but some portable beds can be cheaper than inflatable mattresses sometimes. It all depends on the type and brand of bed you choose. The most affordable portable beds start at around $200, and the pricier ones can go up to $1000. The majority of the beds will fall somewhere between this price range.
Once you are sure about the budget, the next thing you should look for is the durability it provides. It won't come as a surprise, but most of the time, a cheaper product doesn't last as long and needs frequent replacement. To avoid this, strike a balance between the price and durability to get great value for money.
Space Required
In cities, large spaces are a luxury. We'd love to have a separate guest room, activity room, library, and home office, wouldn't you? Unfortunately, not all homes have that kind of space, and sometimes we have to make do with what we have.
Bulky and permanent beds can take up a lot of space, leaving no room for lounging during the day. Also, big furniture in a tiny room looks cramped and unappealing. This could be another reason why people opt for a foldable option. As far as guests are concerned, the living room or dining area could be converted to a quaint bedroom by night.
If we are talking about space, remember that we also mean to include space utilized for storage. Most options have the ability to fold once or twice, which makes it compact enough to store in a closet, garage, or underneath an existing regular bed. 
Assembly
Another factor you must consider is the ease with which you can assemble the bed. When it comes to setting up the bed for the night, there are two factors involved. The first is the material of the portable bed. Portable beds come in various frames like wood, plastic, or metal and some of them are definitely heavier than others. 
If you are looking for a lightweight product, a plastic or hollow metal bed will be easier to fold and unfold. Another factor that determines the ease of assembly is the weight.
But that's not all, some portable beds need to be screwed in to set up, and others need to be removed from storage and unfolded. The most straightforward kinds of mattresses are the pullover ones in which you don't even have to unfold anything. 
The second bed is already attached at the bottom of the existing single bed and can be dragged outward to create an instant second bed.
Durability 
Along with the price, size, and various other aspects, it's obligatory to talk about the durability of these beds. As we mentioned earlier, portable beds are designed for infrequent use, be it camping, traveling, or a bed for the occasional guest. 
Thus it would be unfair to compare them to regular beds, which are much larger, sturdier, and sometimes last for decades. On the other hand, portable beds are always lighter, thinner, and much more affordable. 
While we do not expect the same level of comfort that a regular bed provides, the least an excellent portable bed can do is last a good few years without breaking. 
Moreover, a reliable folding mechanism will go a long way to prevent damage due to constant folding and unfolding. One thing which you can observe is the construction of the base of the portable bed. Robust screws and good quality metal are an indicator of a durable product.
Comfort 
First of all, there are dozens of different types of portable beds, and they all vary in comfort level. For example, larger-sized temporary beds are more likely to give a good night's sleep than a cot or camping bed.
You can sleep like a baby in an inflatable air mattress, but it's challenging to get the same comfort in a folding bed of the same size. Again, your selection in this matter will be highly specific and based on individual needs. Don't compromise on being comfy for a lower price because cheap beds can open a pandora's box of health issues like back aches.
If you have guests over who are senior citizens, it would be wiser to invest in a twin-sized or Queen-sized folding bed with a decent mattress. Finally, mattresses play a significant role in providing comfort which we will elaborate further in the next section.
When you think of portable mattresses, you might imagine flat, stiff, uncomfortable beds which are carried for camping. Brace yourself for a new perception. In this section, we will help you select a good quality mattress that not only folds and stores well but also keeps the sleeper comfortable.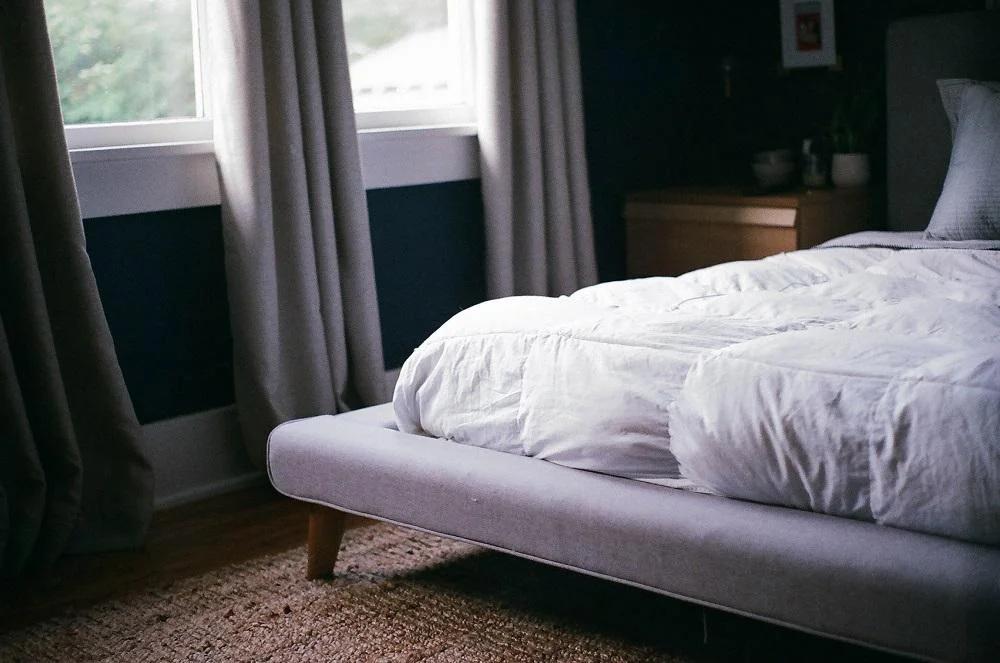 Type Of Mattress
This is the most common option for mattresses in the regular and portable category. You might wonder why memory foam is so popular. Well, it's because you get the dual benefit of comfort with durability. Furthermore, the mattress adjusts to your body, ensuring good quality sleep. 
This option is relatively cheap and thus makes it a good choice for an extra bed. Rollaway mattresses always come with a steel or wooden frame and almost always have wheels to roll towards storage areas. These mattresses fold only once and are kept together with the bed frame for convenience of use.
As the name suggests, this kind of mattress folds twice to make for a compact storage unit. Once folded, it is easy to move since it is lightweight, and its narrow metal rods do not take up much space when folded. Also, it is often called a military-style bed for its quick folding and unfolding time. 
This kind of mattress does not come with a frame but can be put on existing bed frames at your convenience. However, these mattresses are designed to be used directly on the floor and make for an extremely lightweight option for moving and storing. All you have to do is unfold and place it on a dry surface of the floor anywhere in the house. 
 Traditional Japanese Futons
If you are looking for an organic option for mattresses, you must consider a Japanese futon mattress. The outer and inner layers are made entirely of natural cotton instead of synthetic foam. If this style suits you and the decor of the house, it is a superb option for a portable mattress.
Usage 
While looking for the best mattress for guests, you can simultaneously consider whether this purchase can benefit you in other ways. The first thing to consider is how often you have overnight guests. A durable mattress will be vital if you have a family that visits you every other month. 
Cheaper mattresses can get damaged faster, and they may lose their softness with frequent use. Thus, if you have regular visitors, take a moment and contribute some thoughtful investment in a good-quality mattress. Besides this, consider if you can find any uses for the mattress besides guests. 
The same portable mattress could make an excellent lounging corner during daytime or a play area for toddlers instead of hardwood floors. If you find more than one good purpose for the portable mattress, spending a bit more on it will make sense.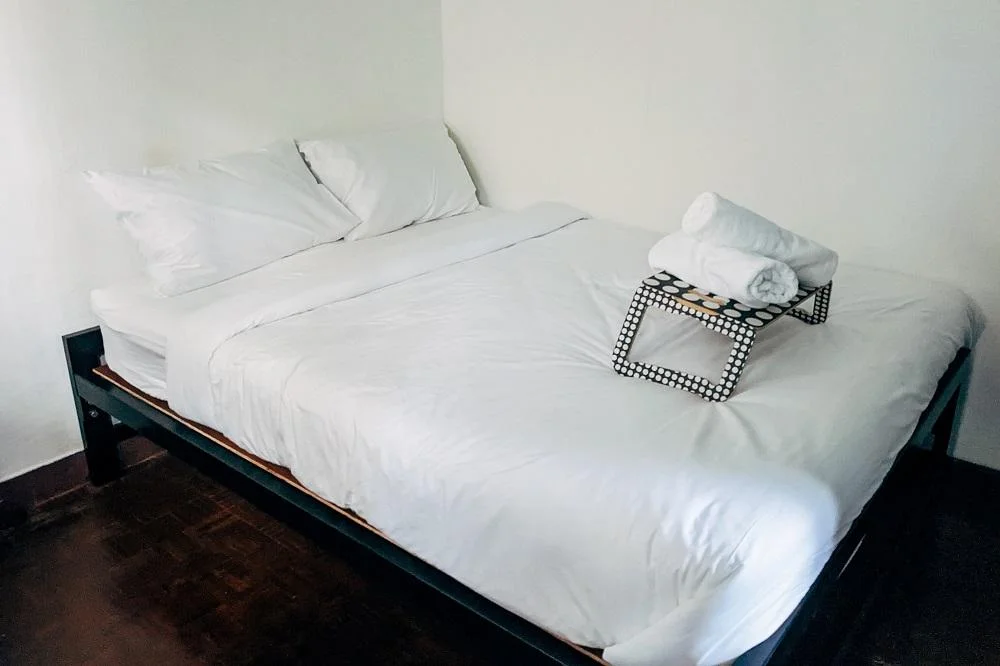 Price
Portable mattress options on the market come in a price range of $300 to $1000. If you are on a budget, rest assured that there are great options, even in the cheaper range. 
If you want to go all out, make a list (or mental note) of how many uses you can find for the mattress throughout the year. If you are going to invite someone over almost every month, then it makes sense to spend a bit more because the mattress will be used frequently. 
But do you want to use the portable mattress for camping or traveling? Because, if yes, then you will have to increase or decrease your budget accordingly. As a general rule, you can keep a leeway of around 10 % to play around with the budget, which will prevent you from buying something too expensive. 
Maintenance
Since a portable mattress is not used every day, some people might not even consider the maintenance factor before purchasing it. However, some portable mattresses have a longer life than others, and the upkeep and factors like storage conditions can help them last for years.
Mattresses are not a frequent purchase. Similarly, when we buy a portable mattress, we expect to use it for years to come. While brand and quality are essential factors, adequate care is also necessary to keep mattresses good as new. 
They must always be stored in dry conditions away from water damage. Occasionally, the mattresses can be vacuumed to remove dirt and debris from the surface. Lastly, always keep the mattress covered with a bed cover to retain the color.
Comfort
We would say judging products like mattresses based on comfort is very much dependent on individual preference, isn't it? Some people like soft and cushiony mattresses, while others prefer firm ones to straighten their backs. That being said, a few primary factors can be used as a benchmark to judge a portable mattress. 
Let's begin with body adaptability, which is the feature that allows the mattress to adjust to a person's body weight. We think foam mattresses do a great job of spreading the weight of the body evenly and feel soft and cozy to sleep in. Apart from that, people with health issues like backaches should go for a medium-firm mattress or orthopedic prescribed mattresses.
There are other factors like mattress size and thickness matter too, which we will discuss below. 
Size And Thickness
Similar to portable beds, as we discussed in the previous section, mattresses also come in various sizes to match the bed frame. Cot, Twin, Twin XL, Queen, and King-sized beds all have their corresponding mattress sizes. If you already have a bed frame, you will have to measure it to get the perfect-sized mattress.
Measuring is essential whether you buy a mattress online or in the store because some brands may have a different method of measuring from the standard one.
As far as the thickness of the mattress is concerned, this is one feature that decides how comfortable or agonizing the sleeping experience will be. Foam and futons are usually 4 to 6 inches thick but note that any mattress's softness and thickness are reduced over time. Foam mattresses generally retain their shape for a longer time than those made of pure cotton.
Warranty 
Even if you are not purchasing a portable mattress online, you can use the internet to be well informed. If you already have a few mattress options in mind, check them out on the popular online shopping stores like Ikea or Amazon. 
A little bit of research goes a long way. You can find most of the essential specifications, add-ons, and accessories listed beneath the product in the description. One thing we suggest checking for is a warranty. 
We feel this is important because you cannot use the product beforehand and obviously cannot predict what will happen to it either. So to be on the safer side, select a portable mattress with at least one year of warranty. 
After all, good-quality mattresses don't come cheap! And we wouldn't want to lose money due to some company defect unnecessarily. 
Conclusion
With this, we come to the end of our guide for the best portable beds and mattresses. 
Whether it's a foam bed, inflatable mattress, cotton futon, or foldable bed, all of these options can be comfortable beds for your guests. No matter what your need is, you'll find the right product with a little bit of research and thoughtfulness. 
So, go ahead and evaluate your options and let us know your thoughts and experiences in the comments below. 
Until next time, take care!