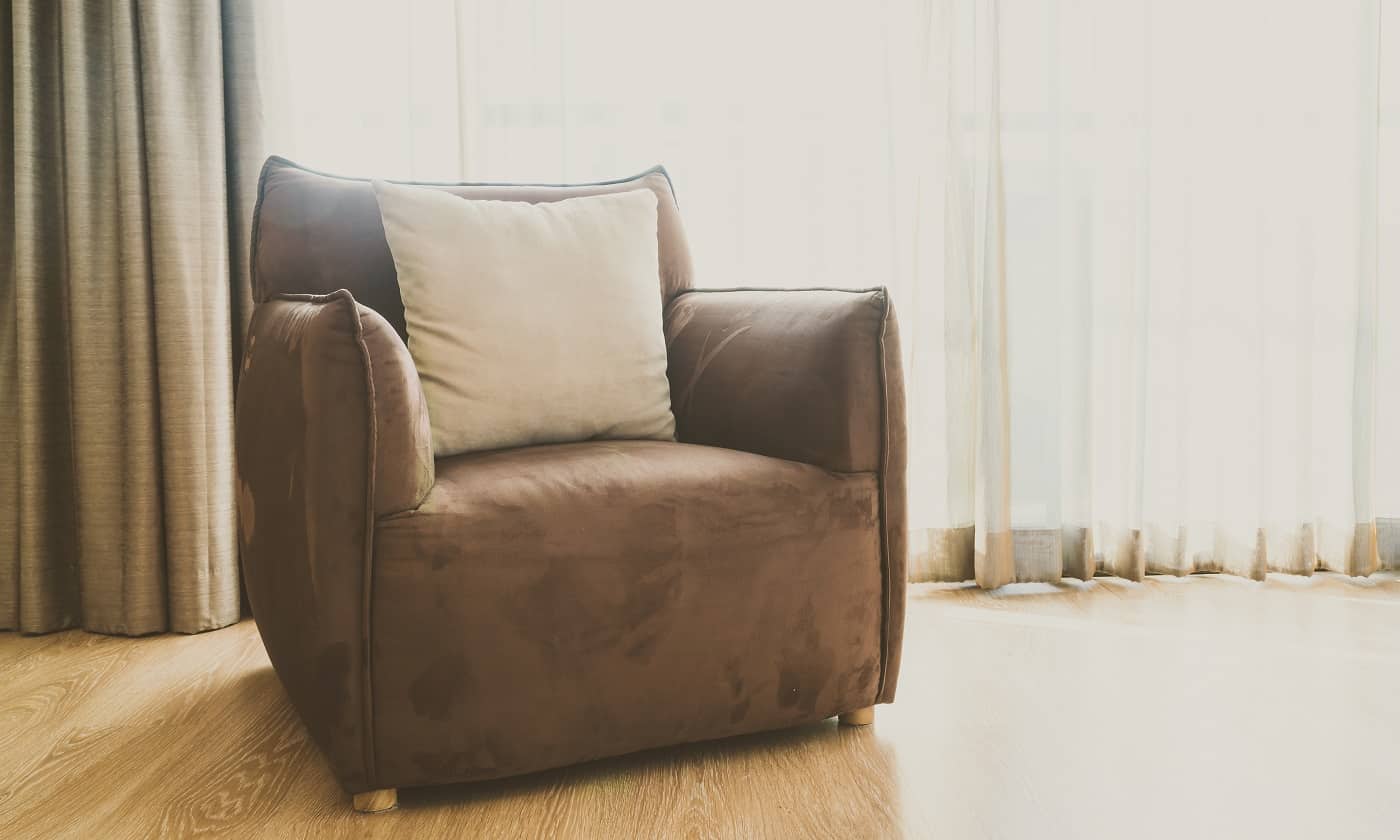 That cozy corner of your home where you can be at ease with your favorite book and a cup of coffee is perhaps more precious than anything else!
And for such a spot, there can be no better seat than an ultra-comfortable and sturdy power lift chair, which can even elevate the look of a room considerably. So, there's no reason why you should delay buying one any longer! 
But we understand that there are tons of options flooding the market, and not all are equally reliable. That's why we've tried to help you out by curating this guide to the 11 best options to consider. As a bonus, we've included a buyer's guide to assist you in making a well-informed decision. 
Without further ado, let's dive in!
Best Power Lift Chairs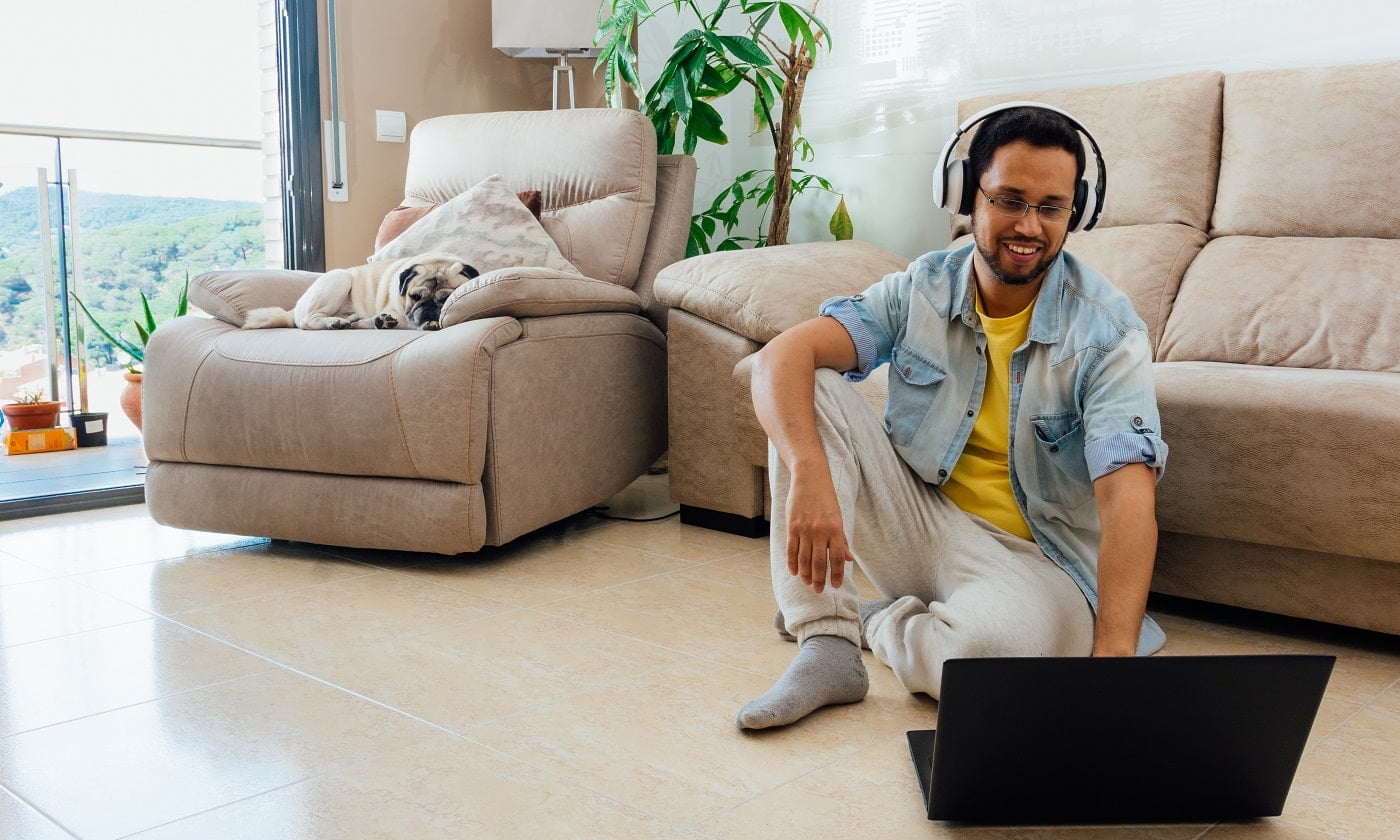 With this power lift chair from Mcombo kept in a cozy spot at your home, your relaxation time would become more comfortable than before. Equipped with high-quality features, it energizes you in the true sense by relieving the stress from your limbs after a tiring day. It's an investment worth making to raise the comfort quotient of your home.
Why Did We Like It?
To begin with, this recliner consists of an extremely strong underseat metal frame which can support your body weight quite comfortably. Coupled with this strength is a highly efficient TUV-certified actuator or motor that lets you push the chair up with minimal effort to help you stand easily. 
All you need to do is press either of the two buttons for reclining position and lift, as required. Here, you should note that the motor is designed to offer a quieter and more long-lasting performance than the majority of models out there. 
Another beneficial feature is the set of 8 vibration nodes distributed intelligently around its seat and back. Operating on nine vibration modes, these nodes can be controlled with 5 intensities to offer an ultra-comfortable vibrating massage. Plus, there's a lumbar heating point, which you can turn on to get more warm and cozy, especially on those cold days.
What Could've Been Better?
This chair is heavier compared to other models, so moving it around for placement purposes can be a bit tiring. Hence, you will need some help in case you have to carry it from one room to another. But other than that, we don't have much to crib about. 
Pros
Strong metal frame comfortably supports body weight

Can be pushed up or reclined with minimal effort

Offers a quieter and more long-lasting performance

Can provide an ultra-comfortable vibrating massage
Cons
Heavy and not easily portable
Another top-notch model that can provide you with a great lounging experience is this chair from Signature Design By Ashley. Featuring an efficient design, it's enhanced with utility-based features to facilitate greater user convenience. So, let's go ahead and have a closer look at all that it has to offer.
Sale
Why Did We Like It?
At first glance, what we loved about this power lift chair is its saddle brown upholstery made from thick poly fiber that comes with a feel-good, cozy touch. Not only does it lend considerable strength, but it also looks very similar to leather. Sounds great, doesn't it?
Speaking of the design, its high back combined with a strong corner-blocked frame and a metal reinforced seat make the chair extra-relaxing for most individuals. And the thick cushions are definitely the icing on the cake!
We also liked the slow movement of this model, as it took us a full minute to move from a reclined to an upright position, making sure that users never experience a sudden jerk. Likewise, the opposite movement takes place in about 14.5 seconds. Made possible by a slow-power motor of 110V, the slow "position switching" is ideal for elderly or differently-abled people. 
What Could've Been Better?
The maximum recommended height for this chair is 5'9", so it may not be the ideal choice for taller people. This is probably because tall individuals have to push the backrest far back to comfortably elevate their feet. However, performance-wise, we have no complaints from the brand.
Pros
Upholstery lends strength and has a cozy touch

Convenient design lets you relax to the fullest

Thick cushions enhance comfort

Slow-power movement is suitable for elderly people
Cons
Not ideal for taller users
Our next pick for you is this uniquely designed recliner from Magic Union which performs consistently to provide individuals with great comfort and convenience. In fact, many homeowners throughout the country have recommended it as the go-to solution for ultimate relaxation.
Sale
Why Did We Like It?
First and foremost, this model uses pure, high-quality faux leather, which puts it a step ahead of other products in terms of longevity. The superior-grade wooden frame is also praiseworthy as it provides strength and greater durability in the long run. 
What's more, this chair comes with a highly convenient footrest built into the structure to keep the feet comfortable and help in reclining easily. Another big advantage is the thickly padded headrest made with soft Polyurethane (PU) that enhances the feel-good factor. 
Like the Mcombo 7040, this one comes with a massage functionality provided by 8 nodal points along with a lumbar heat feature. And for controlling all these functions in the best way, two remote controls are included in the package. 
What Could've Been Better?
This power lift chair is slightly difficult to put together, more so since the instruction manual provided in the package doesn't describe the instructions in detail. Hence, you might have to look online for help. 
Pros
Faux-leather material enhances longevity

Solid wooden structure provides strength

Foot-rest enhances comfort and convenience

Comes with massaging functionality
Cons
Assembly is slightly difficult
The elegant and classic Irene House 1322 is powered by an improved working mechanism that helps provide users a fairly comfortable experience. In fact, it's the ideal recliner you can sink into to free your mind from all worries for sometime. The brand also offers a 3-year warranty each on the internal structure and the reclining mechanism.
Why Did We Like It?
The single biggest advantage of this chair is that its position adjustment feature works through two motors of high quality to offer a very smooth and quiet performance. This dual capability empowers users to adjust the footrest and backrest independently. 
Furthermore, while the backrest can be extended from 105° to 180°, the position of the footrest can be adjusted from 90° to 180°. Such adjustability allows you to recline as per your preferences, so you can also stretch fully while reading, watching TV, or sleeping.  
Added on to this is the infinite lock of the seat lift, which lets you raise or lower the chair to any degree, making it very easy to stand up. Lastly, it is built with a solid metal structure and padded with sponge of high density, which together make it powerful enough to withstand a weight of 300 lbs. 
What Could've Been Better?
Most customers were very pleased with the performance of this recliner. However, they pointed out that the seams pocket provided on one side of the recliner is not stitched firmly enough, so a part of the stitch may loosen over time. 
Pros
Offers a smooth and quiet performance

Lets you operate the backrest and footrest independently

Lift can be raised or lowered to any degree

Can withstand a weight of 300 lbs.
Cons
Side pocket not stitched firmly enough
Almost halfway through the list, we've chosen this recliner from CANMOV, which provides a pretty good all-round performance. It combines modern functionality and style to offer an ideal lounging experience to users of all age groups. From our experience, we can assure that it will be a great option to go for.
Why Did We Like It?
Firstly, this recliner features a highly effective overstuffed design, created by filling high-density sponge in extremely durable polyester fabric. Thick foam cushions are also added to the fabric while it is protected with strong anti-skid upholstery to enhance the safety of users. 
Long story short, such a design provides a really comfortable sitting feel that is at par with some of the high-performing models out there. 
We even liked how easily this chair could be assembled in less than 10 minutes. Before starting with the process, just take your smartphone and open the "Canmov Lift Chair" video on YouTube for the installation instructions, and you're all set to begin!
Not only that, but the remote control provided is highly convenient to use, as it just contains two buttons for the stand and reclining function. 
What Could've Been Better?
Some customers expressed their disappointment over the warranty on offer with this chair, as it covered only major issues or defects in manufacturing. Also, the warranty period is just 1 year, so it won't be ideal for those who lay more importance on warranty and customer support. 
Pros
Provides a really comfortable sitting feel

Anti-skid upholstery ensures the safety of users

Can be assembled in less than 10 minutes

Remove very convenient to use
Cons
Warranty not effective enough
Sporting an elegant look, this power lift chair from Oneinmil offers considerable comfort and makes your me-time much more enjoyable and refreshing than ordinary sitting furniture. It's perfect for any space at home and is hence an ideal gift for your parents or other family members.
Why Did We Like It?
What we liked most about this chair was the ultra-soft fabric used in it, which is soothing to the touch and also provides much more comfort than ordinary sofas. It's actually superior-grade breathable linen that is perfectly wear-resistant and very easy to clean. 
Plus, the back and armrests come are overstuffed to ensure that your hands and back get the ideal support and comfort. 
The extending footrest is another advantageous addition to the structure, as it lets you stretch fully and relax while indulging in your favorite hobby. Speaking of the durability on offer, it comes with a very sturdy steel frame that provides a more long-lasting service life. 
And that's not all; you get a heat massaging feature in this model and can even charge your smartphone literally 'then and there', using the USB charging port incorporated in it. 
What Could've Been Better?
The only issue that you might face with this product is regarding its assembly. That's because the furniture pieces may not sit right initially, with gaps remaining in between the cushions and the arms. To deal with this issue, you will have to recline it slightly after the assembly to make all the pieces fit in place.  
Pros
Ultra-soft linen provides more comfort

Provides the hands and back with the ideal support

Extending footrest lets you stretch full anytime

USB port lets you charge the smartphone then and there
This model from Giantex is another popular choice among homeowners in the USA as it ranks high both in terms of convenience and performance. Built with good-quality materials and upgraded with a variety of efficient features, it is definitely one of the most reliable reclining chairs to go for.
Why Did We Like It?
Straight off the bat, the powerful lifting motor of this model facilitates smooth adjustment to a customized position according to your preferences. It also ensures easy and safe stoppage of the lifting and reclining movements. As such, you would never feel uncomfortable while reclining or standing up from the chair. 
The other notable features include its sturdy metal build and soft, comfortable linen upholstery, which together promote an extended service life. In addition, these features also provide the chair with a weight capacity of 330 lbs.
As for the massage functionality on offer, you will be glad to know that it comes with 5 different massaging modes, viz. wave, normal, pulse, auto, and press. We even liked the two cup holders incorporated on the armrests as they were big enough to accommodate larger water bottles. 
What Could've Been Better?
This power lift chair is slightly smaller compared to some other models, hence it may not be suitable for taller people. Other than that, most customers didn't face any issues with its performance. 
Pros
Facilitates smooth adjustment to a customized position

Prevents any discomfort while reclining or standing-up

Can support a weight of at most 330 lbs.

Comes with 5 different massaging modes
Cons
Slightly smaller in size than other models
ANJ Home is known for its range of upholstered furniture pieces featuring an American style design. Needless to say, this recliner from the brand offers the reliability and consistency found in all of its products. It would surely provide users with the comfort that they desire from any good-quality power lift chair.
Why Did We Like It?
Undoubtedly, the most noteworthy feature of this chair is its effective massaging ability that can offer you a spa-like experience at home. Interestingly, it has as many as 10 modes to meet the different massaging needs of the users, which puts it a step ahead of our previous pick. You can even choose the location and intensity of the massage as per your preferences. 
Apart from that, it features wider armrests than the average power lift chairs on the market, which helps relax the hands in a much better way. The overall dimensions of this model are also perfect for a room of any size. 
What's more, its backrest, armrest, and seat come with an overstuffed-pillow design to provide maximum comfort and support during relaxation. The high-grade anti-skid upholstery is also praiseworthy as it enhances safety. 
What Could've Been Better?
The area of the footrest incorporated in this recliner is a little smaller than that of some of the other recliners. As such, tall people might find their lower leg hanging off the footrest, which makes it slightly uncomfortable to sit on.  
Pros
Offers a spa-like experience

Wider armrests provides better relaxation

Overstuffed-pillow design provides maximum comfort

Anti-skid upholstery enhances safety
Want a recliner which offers the perfect combination of style and comfort? Then this one from DEVAISE will be an ideal pick for you. In fact, it can help upgrade your room décor considerably, and is more budget-friendly than other high-performing models. The customer support offered by the brand is also commendable.
Why Did We Like It?
First of all, we loved the soft and breathable PU leather upholstery of this power lift chair as it provides very comfortable sitting. What further enhances the comfort is the combination of thick sponge padding, wide armrests, and a high back. 
Going forward, this model features a dual-motor functionality like the Irene House Lift Chair 1322 that we've dealt with earlier. This enables you to control the footrest and backrest separately to a customized position. Plus, the motors function quietly and offer a longer lifespan than average models.
We also found the remote control for adjusting the recliner to be quite easy to operate since it only consisted of a dial for regulating the movement by four positions. Lastly, the chair base has an anti-back-tipping design, which makes the structure sturdier and safer. 
What Could've Been Better?
The only disappointing aspect of this model is that it might produce a slightly disturbing noise while being released from the reclined position. However, this model otherwise does its job quite well. 
Pros
Provides very comfortable sitting

Lets you control the backrest and armrest separately

Provides longer service-life

Remote control is simple to operate
Cons
Might produce a slightly disturbing noise during movement
Coming with an ergonomic design, this sturdy recliner from Furgle is another good choice as it offers a pretty decent performance. Its slew of useful features also work to provide considerable user convenience and make it suitable for any user. To know about this model in greater detail, move on to the next few sections.
Why Did We Like It?
A strong structure is a key to ensuring a more durable performance, and the Furgle Power Lift Recliner is perfect in that regard. Using the powerful combination of high-quality wood and integrated metal, it works consistently over the years to deliver the performance that you desire. 
Furthermore, it can be reclined up to 140° and has a weight capacity of 330 lbs, which is at par with quite a few top-notch models. The motor enabling all the movements is also quite powerful and comes with a TUV certification, like some of the other models we've discussed. As such, it comfortably pushes the chair up to help people with limited mobility get up easily. 
Speaking of the other features, we loved the side pockets on both sides as they were bigger than that offered by most other power lift chairs. 
What Could've Been Better?
Quite a few customers complained that the armrest of this chair was narrower than other models, so it seemed slightly uncomfortable sometimes. Other than that, the model offered a satisfying performance.
Pros
Works consistently over the years

Can be reclined up to 140°

Comes with a powerful motor

Side pockets are bigger than other models
Cons
Armrest narrower than other models
Towards the end of our list, we've included this impressive model from the popular furniture brand Christopher Knight. Though it might sound surprising, kicking back in this recliner can be a good substitute for practicing strenuous yoga poses early in the morning. Its warm and cozy feel will help you de-stress during any time of the day. 
Sale
Why Did We Like It?
Firstly, this power lift chair offers users several adjustment options which are powered by a smoothly functioning motor. This allows you to relax in just the position that you feel is comfortable, making it a very dependable solution for relaxation. 
What further ensures a relaxing experience is the ultra-strong plastic legs fitted on the recliner chair. These legs also help provide stable performance in the long run. Even the microfiber upholstery is very reliable as it works to enhance the strength of the chair. 
Another major benefit is a convenient storage compartment beneath each armrest. As such, you get enough space to keep essentials like small gadgets, books, or documents. There is also a built-in USB port that helps you charge up different devices while relaxing. 
What Could've Been Better?
The only downside of going for this power lift chair is that it requires more frequent maintenance than other models. That's because the microfiber material used in the upholstery needs to be kept clean to remain strong and durable. 
Pros
Allows you to relax in the desired position

Sturdy legs provide a stable performance

Microfiber upholstery enhances its strength

Greater space in armrest storage
Cons
Requires frequent maintenance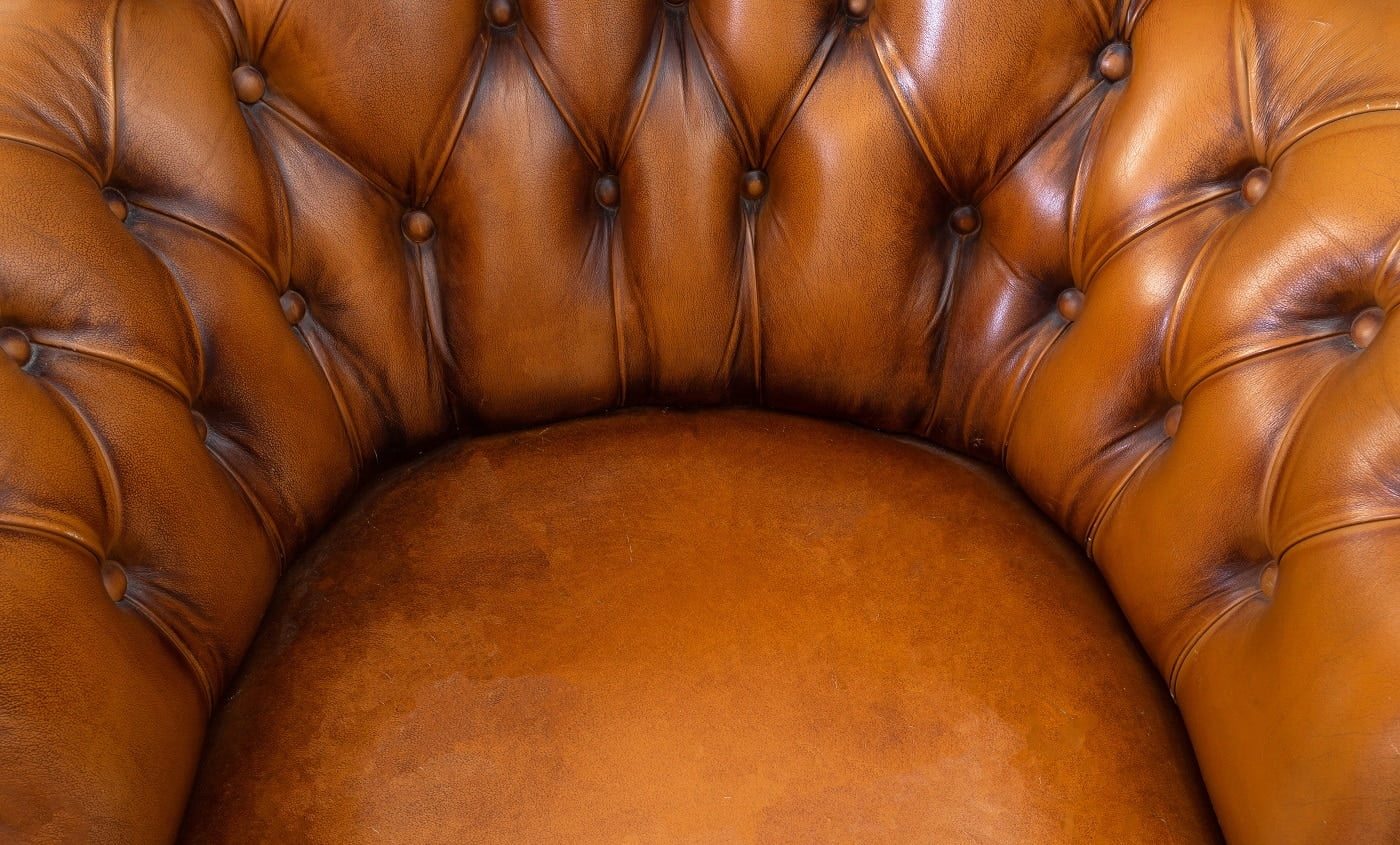 Power Lift Chairs Buyer's Guide
To buy the right power lift chair for yourself, there are several important variables to consider besides going through the details of some good-quality products. After all, choosing an option hastily might lead you to make a wrong decision that would be far from perfect. 
But you don't need to worry, as we've listed the few important factors you must keep in mind before proceeding to make a choice. 
Tapestry
It is important to ensure how comfortable the fabric used in the recliner would be. This would largely depend on personal preferences, which is why you first need to decide the types of fabric you would want to go for. 
For this purpose, it's best to explore the various options available and make a choice accordingly. Some of the materials used include faux leather, linen, or velvet. 
At this point, it's also essential to consider the extent to which you'll use the chair. People living in hotter regions and willing to spend a long time in lift chairs should select a fabric that is breathable enough. Plus, considering the need for maintenance is crucial since nobody would want to deal with the hassles of frequent maintenance.
Options For Reclining
By reclining options, we are referring to the ways in which you can control the reclining movement of the chair through the remote control. Naturally, the availability of reclining options is a key factor in determining the convenience offered by a model. These chairs usually come in three versions, that is, those offering 2, 3, or infinite reclining options. 
While models that can be adjusted by 2 and 3 positions consist of a single motor, those offering infinite adjustment are powered by dual motors. In the case of the former type, the foot and head have a single control and work together. So, you would have to extend the leg rest if you wish to recline. Such models go back up to 45° from the original position. 
On the other hand, the models that allow infinite reclining ability let you recline in any position that you prefer. 
Measurements
Your choice will also depend upon the space you can allocate for the recliner. So, it's a must to measure the space where you plan to keep it. Note the depth, height of the back, and width of the model you're considering, and verify whether it would be ideal for the space you have. 
Additionally, you should consider your body shape and height, since being able to get up or sit on it easily is of utmost importance. Nobody would want their feet hanging if the cushion is too high above the ground.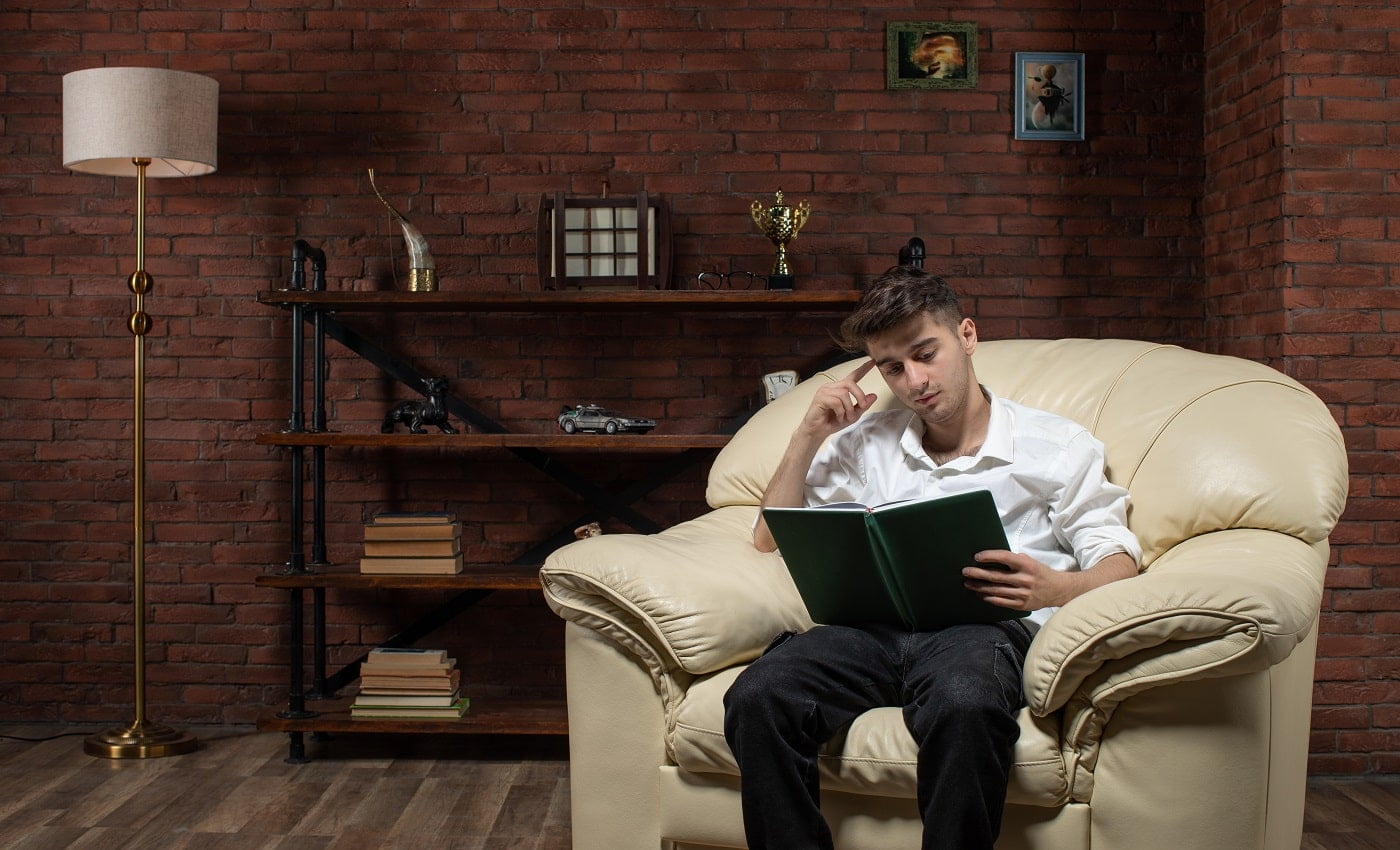 Verdict
We hope you enjoyed reading this guide as much as we enjoyed testing the different models. Now, it's time for you to choose the best one for yourself. And surely that won't seem confusing any longer, so go for it!
But before bidding adieu, we would like to quickly take you through our favorites from the list. In our opinion, the best budget buy is the Magic Union Power Lift Chair. However, if efficient massage functionality is your primary lookout, then the Mcombo 7040 will be an ideal choice. 
On the other hand, the Signature Design 1090012 offers a beneficial slow-power movement which is ideal for elderly people. 
That's all for now. Let us know about your favorites in the comments section below.
See you soon!
Related Articles
11 Best Leather Recliner Chair
Best Massage Chairs & Recliners
What is the Papasan Chair & Why Is It Cool Today