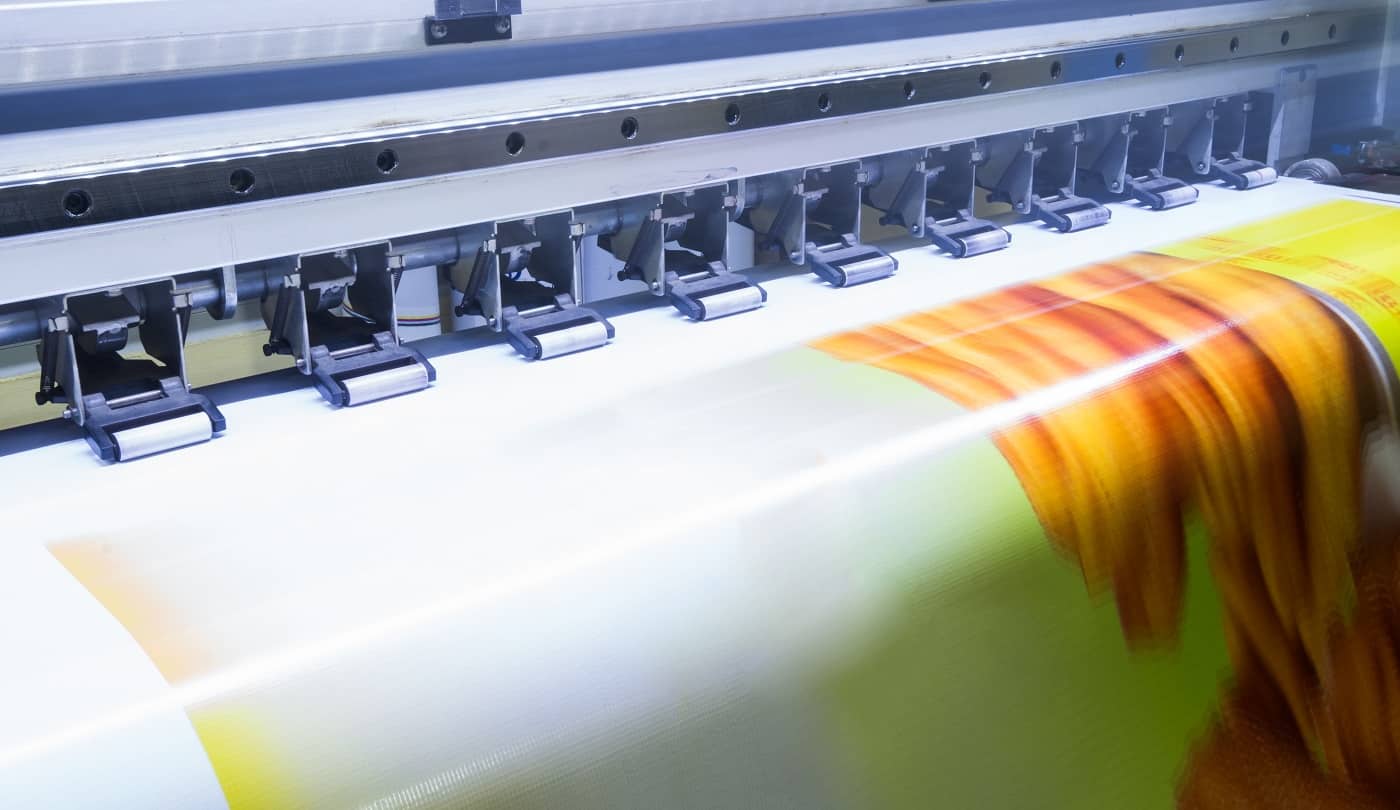 Wondering how to make heat transfers? The easiest way is to use heat transfer printers to transfer your artwork onto fabrics. 
You need the best printer for heat transfers. It's an affordable, safe and quick way to design fabric. And your designs can be transferred onto hoodies, shirts, tea towels, bags, and more. 
Besides being fun, it can also be a source of income for you. Just make sure to invest in the right tools. 
Now, selecting an appropriate heat transfer printer can be overwhelming with so many options available on the market. Whether you are a professional or just exploring a new hobby, it's true for everyone. So, we have taken the time to research and review the best printers to print your art on clothes. 
Without further ado, let's dig into details. 
12 Best Printers For Heat Transfers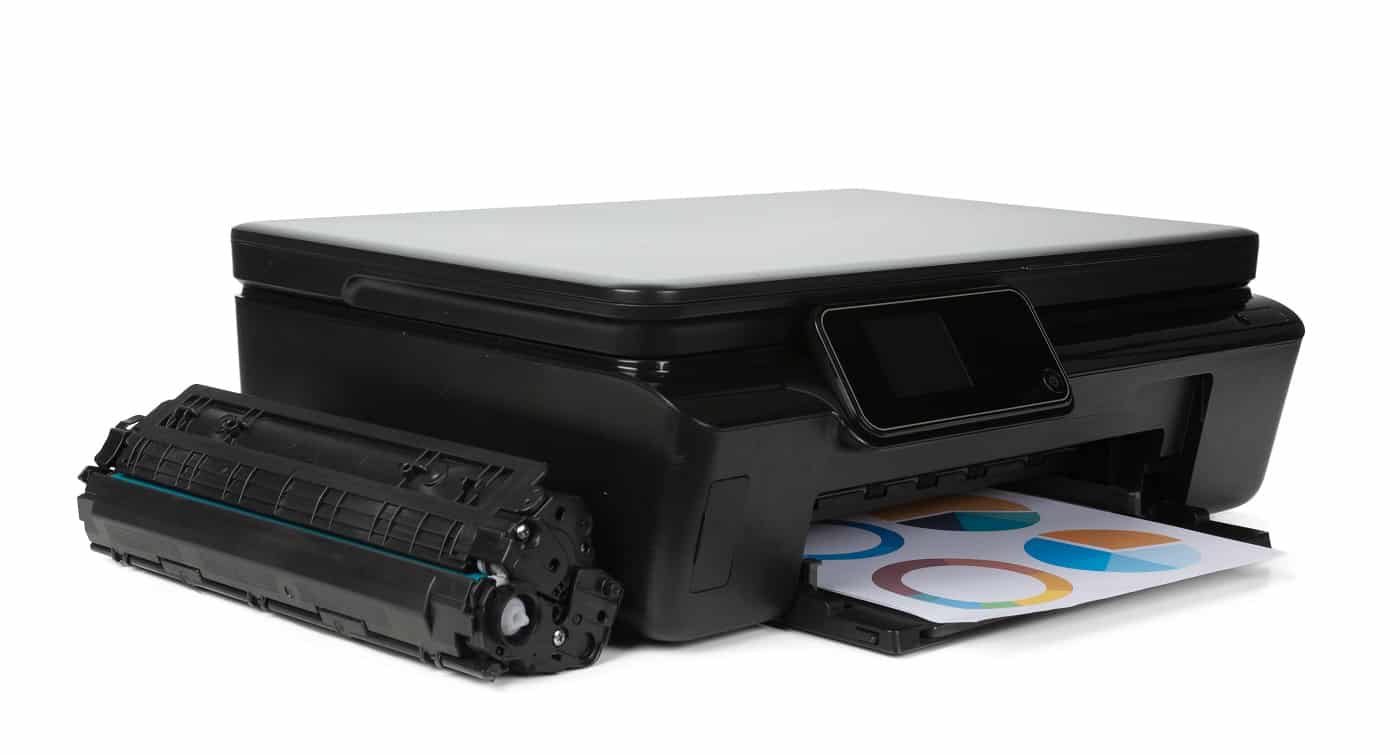 HP printers are synonymous with reliable and quality printing performance. From usability to connectivity and functionality, it delivers top notch performance in each aspect. Whether you own a business or you're looking for an all-in-one printer for personal use, the HP Officejet 9015-standard can do it all. 
Why Did We Like It?
This unit by HP comes with four different functions, including print, scan, copy, and fax. So, if you are looking to upgrade your commercial printer with a new one, it will be an ideal choice. 
Moreover, this all-in-one printer has various connectivity options, like an Ethernet network, smartphone connectivity, and self-healing Wi-Fi. Providing flexible connectivity options through smartphones and computers lets you print your stuff easily. 
The HP Smart App facilitates connecting your printer with your smartphone from anywhere in the room. It also provides access to all other options and helps collaborate with virtual assistants like Google Home and Alexa. Hence, you won't need to switch on the system every time you have to print something. 
Lastly, the printing quality on offer is also high compared to heat transfers from other printers. The printed ink gets dried quickly, giving you a sharp image. 
What Could've Been Better?
A small touch screen on the printer is the sole issue we have found after its testing, which can make working with the device difficult at times. Other than that, if you want to print your artwork with all the details, then it can well serve the purpose. 
Pros
Fast printing

Perfect image quality

Flexible connections

Can print on many types of paper

Made of eco-friendly material
Epson is a well-known computer accessories company that designs and manufactures quality and affordable products for its consumers. Staying true to its brand image, the company has launched an innovative, cartridge-free printing solution that delivers high printing performance. You won't have to worry about running out of ink with this. 
Why Did We Like It?
There are several reasons why the Epson EcoTank is one of the best eco-friendly printers for heat transfers. For one, it replaces traditional printers using ink cartridges. Plus, the refillable ink tank holds more ink than a cartridge, minimizing the waste generated from discarded empty cartridges. 
Not only that, but it also comes with ample dye-based ink to print up to 5200 pages, which might need at least 30 regular cartridges. So, you can save up to 80% ink throughout its use. Also, the unit is Energy-Star qualified and is recyclable. 
Transferring an artwork on a piece of fabric requires a printer to deliver higher print quality than paper. With this model, you won't have to sacrifice quality, as it prints up to a resolution of 5760 x 1440 dpi with incredible color detail. It is also capable of handling borderless printing width up to 14 inches. 
What Could've Been Better?
The 1.44-inch LCD screen on this printer is small as compared to others available on the market. However, extensive controls and mobile printing options compensate for the small screen, and you can effortlessly use it to print beautiful artworks. 
Pros
Innovative refillable ink bottles

High-quality printing

Included ink runs up to two years

Eco-friendly device
The robust, reliable Brother color laser printer comes with scanning and copying capabilities, making it a suitable choice for homes and offices looking for superior printing performance. Its compact design makes color printing affordable and makes the print stand out from any other laser printers. Plus, you can print your artwork on any kind of paper. 
Why Did We Like It? 
The first thing to like about this product is that it comes with an in-built scanner and copier within its compact size. You can now easily and quickly print professional quality and vivid color documents using the color laser printer at a high speed of 25 pages per minute. Plus, this unit ensures minimum refills by integrating a 250-sheet adjustable tray. 
With the presence of a flatbed scan glass, you can perform easy scanning and copying operations along with a 2-line LCD display that comes with a range of efficient features. These include Google Cloud Print, Wi-Fi direct print, mobile device print, and many others. The availability of such a wide array of features ensures a convenient printing experience. 
Additionally, Amazon dash replenishment measures the toner level when the printer is on and orders more from the e-commerce website when required. 
What Could've Been Better?
This unit has certain drawbacks which need to be addressed to ensure impeccable performance. Aside from not being compatible with Linux, it can print only 700-800 pages, which is significantly less compared to other products on the list. 
Pros
Affordable and flexible color printing

Easy connectivity

Prints at high speed

Convenient scanning and copying
Cons
Not compatible with Linux

Printing capacity is low
Sale
This Epson printer uses fade, smudge, and water-resistant ink, which can last an entire lifetime (84 years)- a durability everyone wants for heat transfer prints. It's a versatile inkjet printer with user-friendly features that gives you high-quality prints every time. Plusm the PrecisionCore 2S printhead delivers a vibrant and high-resolution image. 
Why Did We Like It?
The Epson WorkForce C11CG36201 is a workhorse machine designed for precision printing on any type of paper. Its rear paper tray is especially suited to handle heat transfer paper and specialty paper. With its four individual ink cartridges, you get a variety of color palettes that deliver vivid-color prints and attain a resolution of up to 4800 x 2400 dpi. 
Besides, the PrecisionCore technology allows you to remain true to your printed artwork and delivers borderless printing. And the DURABrite Ultra pigment-based inks that it employs are super durable. You can ensure a superior color depth in your prints and maintain its gloss for a longer time. 
Also, with wireless printing, you can have beautiful artwork printed from your iPhone, Android smartphones, and tablets. 
What Could've Been Better?
Despite having a bunch of efficient features, the product can be burdensome for first-time users. Scanner and copying can be a tough nut to crack for them, for which they need to go through the instruction manual multiple times. Other than that, we did not find any other potential drawbacks. 
Pros
High 4800 x 2400 dpi resolution

Durable print lasts for a longer time

Ultimate wireless printing

Rear paper feed for specialty paper
Cons
Scanner can be difficult to use
HP is a well-known name in the world of printers, desktops, and other computer peripherals. And this printer is sure to set a new tone in your business productivity with features like scan-to-USB capabilities and Smart Tasks. Also, you can ensure privacy and control through its best-in-class security and self-healing Wi-Fi capacity. 
Why Did We Like It?
The HP OfficeJet 5LJ23A#B1H printer is an upgrade to any of your traditional printers, as it can deliver faster printing and comes with scan-to-USB and fax capabilities. It is also 14% smaller and comparatively lightweight than the traditional ones, making it easy to carry around. 
Its wireless design comes with features like Smart Tasks, which reduces the time consumed for repetitive tasks by eliminating steps, syncing to Google Drive, QuickBooks, and much more. You can easily control the device using just your smartphone through an HP smart app, which allows more convenient heat transfer prints. 
Apart from that, its built-in security essentials like password protection, basic encryption, document protection, and Wi-fi security make sure you never compromise with security. Last but not least, it has a sustainable design and is made from recycled electronics and plastics. 
What Could've Been Better?
The presence of a single input tray can be suitable for people who want to adopt heat transfer as a hobby but it may not be designed for professionals. If your printing volume increases at any time, you won't be able to keep up with a low 250-page printing capacity. 
Pros
Faster printing

Easy control through HP smart app

Added privacy

Sustainable design
Cons
Limited printing capacity
Sale
Epson ET-2720 delivers innovative cartridge-free printing, similar to other printers in the series. It comes with a unique technology that delivers impressive color graphics and photos on any paper type. Hence, you can leave the worries of changing the cartridge repeatedly, and continue your heat transfers for prolonged periods. 
Why Did We Like It?
Several features delivered by this printer make it superior to other models on the market. Like its sibling (the Epson ET-2750), it also comes with innovative cartridge-free printing, which means you never have to worry about running out of ink. Also, there is a reduction in wastage of empty cartridges, making the environment clean. 
Thanks to the unique micro piezo heat-free technology, you can get sharp text along with impressive color graphics and photos on any type of paper. Apart from that, its high-resolution color display and flatbed scanner ensure easy navigation and document copying. 
It is also worth mentioning that the refillable ink tanks can print up to 4,500 pages with a single fill. Although this is less than its high-end counterpart, it's still a valuable option for anyone who cannot afford expensive printers but need advanced features. 
What Could've Been Better?
The printing speed of this model is much lesser than others, which can be an issue if you are bound by a strict deadline. Also, the plain paper capacity of the printer is no more than 30 sheets, which can be a significant issue in this regard. 
Pros
Innovative cartridge-free painting

Easy navigation through a high-resolution screen

Eco-friendly design reduces wastage

Suits most budgets
Cons
Print speed is significantly less

Low printing capacity
Sale
At halfway through the list, we have the Epson WorkForce C11CG28201, which is an all-in-one color inkjet printer integrated with a copier, scanner, and fax mechanism. Integrated with highly efficient features, it can scan at a higher resolution and print a sharp image. It is a well-built printer with great connectivity options. 
Why Did We Like It? 
The all-in-one inkjet and laser printers by Epson are the least expensive and smallest business-oriented devices available. Similar to other products in the WorkForce series, this model delivers fast and sharp-looking documents at a lower running cost. You can copy, print, fax, and scan jobs by operating the device from its 2.4-inch color touch screen. 
It also delivers versatile connectivity, which is one of its attractive features. You would, of course, get basic options like USB connectivity with computers, ethernet, and Wi-Fi networking along with peer-to-peer networking or network-free wireless, without needing a router.  What's more, you can use the Epson Connect app to connect your printer with a smartphone and computer. 
Additionally, being powered by PrecisionCore technology, it delivers a well-shaped, tight, and highly legible text print with no noticeable jagged ends. 
What Could've Been Better? 
The 150-sheet paper capacity is significantly less compared to some other professional printers used for heat transfers. Aside from that, the availability of a single paper deck doesn't allow you to scan and print multiple pages. However, if you are looking for a compact model that does not dent your budget, it can be a viable choice. 
Pros
Laser-quality performance

Inexpensive and compact size

2.4-inch color display

Superior connectivity
Cons
Single paper deck

Lower paper capacity
Sale
Now take your artworks to a whole new level with the Canon iP8720 Wireless Inkjet color printer. It can print vividly colored borderless photos with a 6-color ink system. You can conveniently heat transfer your pictures on any fabric through its unique features like Google Cloud Print, AirPrint, and Pixma Printing solutions. 
Why Did We Like It?
With a high-printing quality and large print media size, this unit by Canon is a good choice for your colored heat transfer prints on T-shirts. The integration of a six-ink system allows you to print several kinds of heat transfer designs and artworks. 
The high-speed printing is also an attractive feature, which allows you to work with a speed of nearly 15ppm to handle mid-volume printing jobs with ease. Additionally, it produces high-contrast and sharp images without any blur due to its ability to produce a maximum of 9600 x 2400 color dpi. 
Other than that, the easy-to-use printer is suitable for entry-level artists. All you have to do is put your paper on a tray and wait until the design comes out. Its ability to work on a large design can be a major advantage in terms of printing large T-shirts. Also, you can connect the printer with your smartphone using the Canon print app. 
What Could've Been Better?
Although the model is especially suitable for entry-level artists looking to heat transfer their art on fabric, its wireless connectivity can be a tad complicated for them. They need to study the entire information module to get accustomed to it. 
Pros
Accepts many convenient connections

Can print large size

Compact and well-designed

High-quality and detailed printing
Cons
Using a wireless connection for beginners can be a tough task
The Brother laser printer is an entry-level printer that is compact, prints crisp images, and is fast and suitable for small offices, hobbyists, and other entry-level artists. It has integrated touchscreen controls and can hold 300 sheets at a time. So that you won't have to change the papers periodically and have stress-free printing. 
Why Did We Like It? 
This model can be a viable choice for people who need to print more than 1000 pages in a month and want a device to keep up with it. With a respectable 16ppm printing speed and capacity to hold up to 300 pages, you can potentially boost your productivity. Also, it delivers a flawless and smudge-free printing quality. 
Some printers have small or complicated controls, making it difficult for beginners. With intuitive touch controls, you can print from anywhere and everywhere. You also have other connectivity options, including USB, Ethernet, and others. 
Security features in Brother models are relatively the same with a Secure function lock which restricts its usage for up to 200 users, and you can only access it through the input of a correct pin. Adding to it, printing more heat transfers quicker saves a lot of your money. 
What Could've Been Better? 
Heat transfer printing on a large surface can be a bit tricky using this printer. You might see occasional minor color shifts and slight graininess when printed on a large canvas. Along with that, it carries a hefty cost. 
Pros
Faster prints

Range of connectivity options

Easy touch controls

Holds up to 250 papers on a multipurpose tray
Cons
Slight mishaps working on a large area

Involves hefty cost
Sale
The all-in-one laser printer by HP is a unique solution for small offices, homes, and workgroups. Belonging to an affordable range of printers, HP eliminates the need for ink cartridges. Also, its innovative technology and low running costs make it one of our favorite choices for heat transfers. 
Why Did We Like It?
Rather than a constant struggle of looking for identical and expensive cartridges for your printers, Neverstop makes your life easier with an ink bin. It can deliver at least 2500 heat transfer prints on a single fill. Replacing the ink takes mere seconds, and it's much simpler than changing a cartridge. 
The reloadable laser printer can print at a rate of 21 pages per minute and a 150-sheet paper tray, which potentially boosts your overall productivity. Large printing orders are no longer a burden with this device. 
Connectivity is also made simpler through HP smart app, and you can get your heat transfer prints from anywhere and at any time. Additionally, the printer is Energy star 3.0 certified and generates 16% less carbon footprint than other models. 
What Could've Been Better?
This laser printer, despite having several benefits, also has certain disadvantages. One of the primary disadvantages is that heat transfers on a large surface produce below-par image and graphics print quality. Furthermore, it lacks a two-sided printing option, which slows down the process.  
Pros
Compact and lightweight

Cuts considerable costs

Mess-free and easy toner refill kit

Affordable

Superior connectivity
Cons
Below-par image quality in large surfaces

Lacks two-sided printing
Epson is one of the most reliable and trusted brands for printers. This all-in-one inkjet printer is rich in features and supports multiple functions. Other than that, it is a great sublimation printer. So, let's continue reading to find out more about it. 
Why Did We Like It?
Epson Workforce WF printer is of 16.5✕22.3✕17.8 inches, weighs nearly 49 lbs., and has a 4.3-inch color touchscreen for controlling operations. It is bound to be large and heavy, with the support of holding 500 sheets at a time and a fantastic wide-format printer. It won't fit into compact spaces and need strong base support. 
We liked the comprehensive connectivity options provided by the device. You can connect the inkjet printer through Wi-fi, USB or Ethernet, NDC, Epson connect mobile app and USB pen drive. Just make a tap to connect your mobile with the printer, and you are ready to heat transfers on specialty papers. 
Other than that, in terms of printing quality, you get perfect text and photo quality most of the time. Also, its automatic double-sided printing reduces costs and increases filling space, as printing is completed using fewer spaces. 
Lastly, the printing cost for a single page matters most when finalizing a printer. It merely costs 3-4 cents for printing a black and white print, while 13–14 when colored. Being a sublimation printer, you can also use specific sublimation inks, but it can be a little bit expensive. 
What Could've Been Better?
The bulky size can be the central issue of using the Epson workforce wf printer. It would be practically impossible to carry it around the space, but the availability of easy connectivity options using smartphones might not require you to do that. Also, its printing speed is not that high to support deadline jobs. 
Pros
Large paper holding capacity

Double side printing

Sublimation printing

Low costs for printing heat transfer paper

Superior image and text quality
Cons
Bulky and heavy

Not high printing speed
Canon PIXMA TS is an entry-level all-in-one affordable Bluetooth inkjet printer available for consumers that uses fewer ink cartridges. It is especially suited for delivering approximately 100 photo prints to a small office or a family in a month. Along with that, its sleek look, compact size, and easy connectivity make it a suitable choice. 
Why Did We Like It? 
Being a low-budget printer, you cannot expect high-end features and speed like other premium models on the list. Its compact and smaller size makes its handling much more effortless. Also, it's also an easy-to-use device that anyone can operate and print without breaking a sweat. 
Connectivity is the most-talked feature of this inkjet printer. With a wide range of connectivity options, you can conveniently use it for heat transfers. If you only have a feature phone, its Bluetooth connectivity feature is all you need to print superior quality images. Other than that, installing a Canon Smart app gives you control over the printer through a smartphone. 
Despite having average printing speed, you will get a superior print quality on the transfer paper with optimum details and clarity. 
What Could've Been Better? 
Many things need to be worked on to be applicable for professional use. Below average printing speed and 1.44-inch LCD display are small for operating the printer. However, if you look to print transfer papers on a smaller scale, you should definitely go for it.  
Pros
Small and compact printer

Superior connectivity

Low printing costs

Crisp printing quality

Easy-to-use
Cons
Slow printing speed

1.44-inch LCD display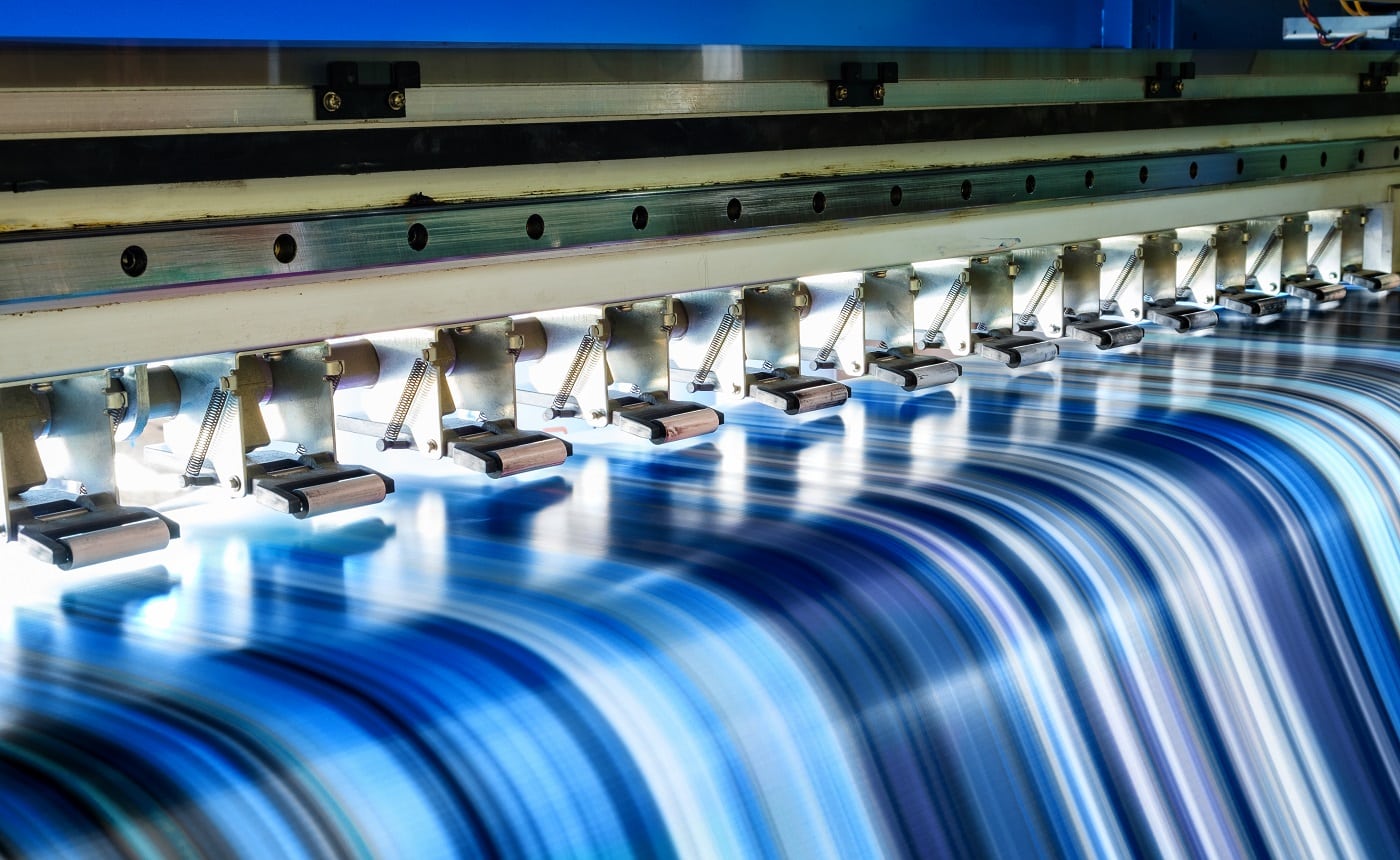 Printers For Heat Transfers Buying Guide
With this, we have come to the end of our list of best printers for heat transfers available on the market. Now that you have reached this far, you might have got a certain idea about what needs to be looked upon while selecting a device for printing artwork on heat transfer paper. However, that might not be enough. 
When selecting a printer ideal for transfer paper printing, you must be aware of certain things. We share the top tips for choosing the best model for printing heat transfers. 
These factors make a printer suitable for the purpose and make one stand out from others on the market. Snag yourself with all of them, and you have got a reliable and trustworthy heat transfer printer.
1. Ink Type
Laser and inkjet printers are two main types available, and each type has its pros and cons, which we'll explain here. 
Inkjet printers tend to involve less cost upfront, plus you have a choice of sublimation, pigment, or dye ink. Amongst the options, dye-based ink is the cheapest but also comes with certain limitations. When using this ink on glossy photo paper, it's most liable to fade out if exposed to UV light. If you are on a tight budget, we'd recommend you go for dye-based inks. 
On the other hand, sublimation inks won't fade as quickly but are very costly and can be challenging to use, if you don't have much knowledge about it. 
The best and final option for inkjet printers is pigment-based inks. It is more costly as compared to the other two but it won't fade or run either. The ink is resistant to water and is suitable for all conditions, making it an ideal choice for heat transfers.
Laser printers rather use toner than ink. So, whenever you are purchasing ink for heat printings, make sure to check its compatibility with the model you are using or intend to purchase. Using the wrong ink type can cause printing issues and, worst-case, break your printer. 
2. Inkjet Printers vs. Laser Printers
So, which printer type is most suitable for you? Is inkjet or laser printer better for printing your heat transfer designs?
When purchasing a printer for heat transfers, it's probably the most crucial question to ask and determine how effectively it suits your purpose. 
We think laser printers are an excellent choice because they generate heat during printing transfer papers. But you need to be more careful about the kind of paper you use. There is also a risk that your printer and prints will get too hot. So, make sure to pay attention when using laser printers.
On the other hand, inkjet printing is not suitable for heat transfers. These printers need to use a specific process, so double-check if it is capable enough. Whichever type you opt to go, make sure to handle heat transfer papers. Otherwise, you'll end up in destroyed prints, jams, and even a broken printer. 
Also, it is also essential to select the type of paper to be used. The transfer papers are not at all compatible, which means you cannot use an inkjet transfer paper in a laser printer and vice versa. 
The final printer type is the sublimation printer. These are quite different from the other two, as they are used to print directly on fabrics. An advantage of using this printer is that it is quick, reliable, and produces the best quality prints. However, an issue with using this printer is that you are limited only to fabrics. 
Ultimately, you need to weigh on specific factors for selecting an ideal printer. 
3. Ink Consumption
Ink consumption and the cost of replacing ink cartridges are probably the most important factors to look upon when selecting a heat transfer printer. Many printers use tri-color ink to make color prints while others use four-color ink to create high-contrast images. 
Find out the cost of replacing the cartridges individually or if you need to replace the entire cartridge when a single color runs out. If you're printing black and white texts, it's not a problem. 
Even some printers on the market don't use cartridges and rather use an ink tank. It is most viable as it not only cuts the cost of buying a cartridge and also minimizes the struggle of changing them repeatedly. 
4. Printing Speed And Paper-holding capacity
You should also find out the rated print speed of a printer in order to identify an ideal one. The greater the figure, the better it is for you. Speeds are generally expressed in pages per minute (ppm) or copies per minute (CPM). 
Also, if you are a professional, paper-holding capacity will be a crucial aspect. Some printers have both front and rear trays, which can hold multiple papers. So, make sure to check it before purchasing. 
5. Connectivity
Connectivity is also important when selecting an ideal printer for heat transfers. Many innovative units boast several connectivity options, including Wi-Fi, apps, USB, Ethernet, and many more. 
For convenient and fast printing, make sure to check out this feature. 
6. Touchscreen
A handy touchscreen can simplify operations through seamless menu navigation and configuring your favorite printing options, including paper size, number of copies to print, or others. Smaller touch screens can be difficult to handle, while larger ones might not look so classy.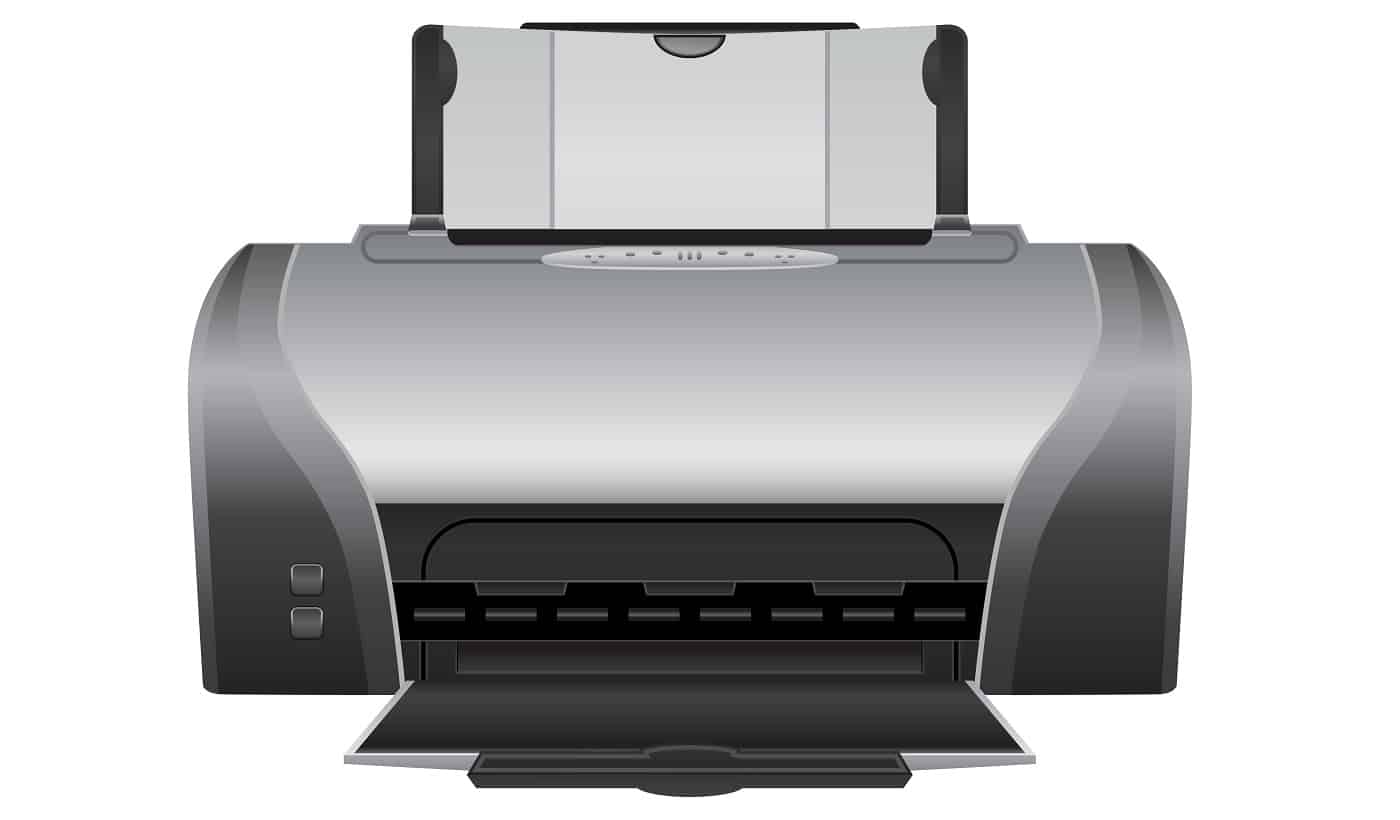 Best Printers For Heat Transfers Verdict
So, that's it from our side. We hope that our comprehensive review-based guide would help you select an ideal printer and print beautiful designs on fabrics. 
Before we go, we'd like to mention some of our favorites from the list. The Epson ET-2750 is the most favorite one, and we would strongly recommend this one if budget is not an issue. Its unique features, innovative cartridge-less printing, and crisp quality prints will be value for money. 
If you are looking for a compact yet diversified printer, then the Brother HLL3290CDW can be considered an option. This high-speed printer can boost your overall productivity and is very suitable for heat transfers. 
That's it for now. Stay tuned for more such reviews. Till then, take care!
Related Articles
11 Best Heat Transfer Vinyl Paper For T-Shirts
Learn How To Print On Plastic Bags
How To Effectively Separate Colors For Screen Printing
13 Best Printer For Screen Printing Transparencies
Learn How To Print On Plastic Bags
How To Effectively Separate Colors For Screen Printing
13 Best Printer For Screen Printing Transparencies
11 Best Printers For Cardstock