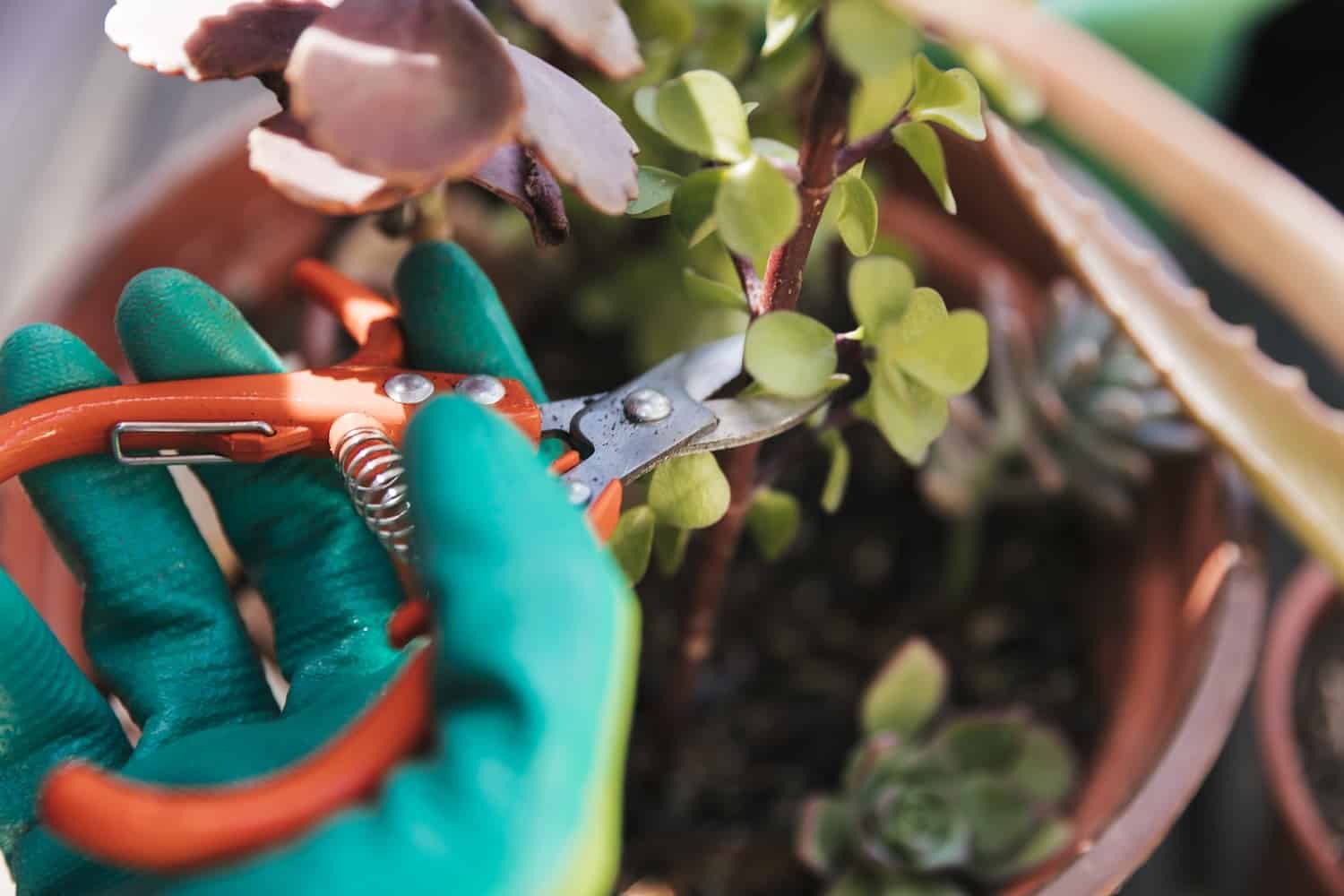 Pruning shears are an absolutely indispensable tool when it comes to maintaining a healthy and aesthetically pleasing garden. 
Initially, you may get by with a pair of flower scissors for the basic tasks such as eliminating the soft twigs. But for all those hard branches and woody stems, you'd definitely need a high-quality pruning shear, to trim them up real quick and easy!
However, there are thousands of different shears available in the market, and each one has its set of advantages. While some of the pruning shears are best suited for live plants, some feature extra hardened steel for chopping off dead stems. So, which one should you pick?
To make your life easier, we have compiled a list of the 11 Best Pruning Shears on the Market Today, to help you make an informed choice and shape up your garden the way you want it to be.
Just go through the reviews and figure out which one will be the most effective for the pruning and shaping tasks you engage in. 
Let's get started!
Best Pruning Shears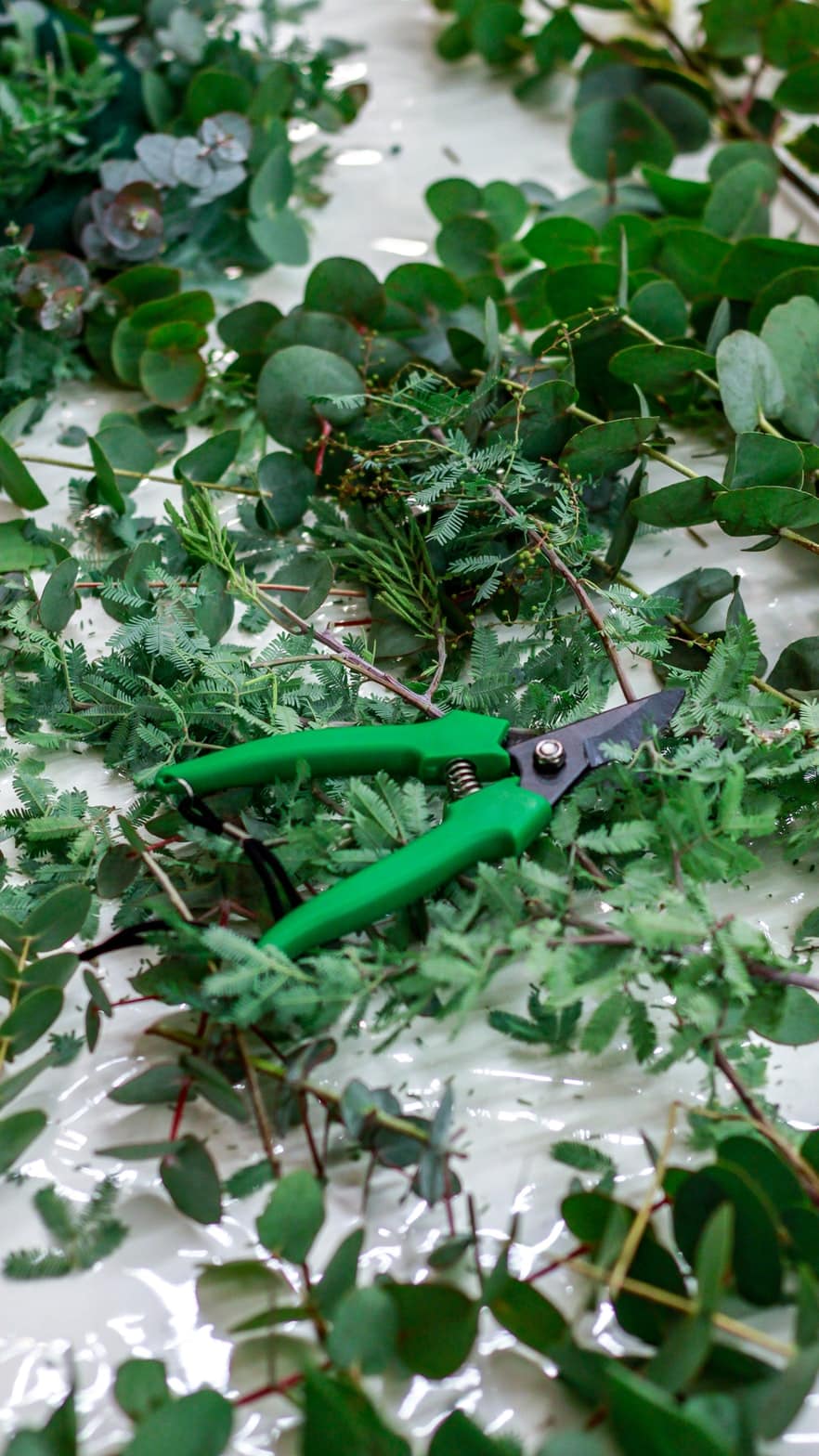 For most gardening experts, "bypass" pruners like the Felco F-2 068780 classic is the go-to tool for trimming fragile saplings. It's highly effective for cutting the delicate branches of perennials and flowers as its blades are known for making clean cuts that don't damage the soft plant tissues.  
Sale
Experience
In a word, Felco is the Porsche of pruning shears. It's favored by horticulturists and farmers from all around the globe and for all the right reasons. We conducted a series of tests and observed that it gave unrivaled control over the difficult and stubborn branches.
 It also comes with sap grooves and anvil blades that ensure your pruner delivers reliability and functionality throughout the cutting sessions. Its premium quality blades and ultra-flexible grip cuts even the thickest branches with the slightest force. It features hardened-steel blades and the aluminum alloy handles, which makes the product nearly unbreakable. 
It also comes equipped with interchangeable blades that give the pruner a "brand-new" feeling no matter how old it is. Most of the earlier customers reported having used their Felco pruners for decades before they had to look for a replacement for the worn-out parts. 
However, in some cases, it damaged a 1/4th inch dowel to some extent, and the handles were a little too wide for a few people. But apart from those minor flaws, Felco-2 is nearly close to perfect.
Pros
Strong and durable hardened blades

Anvil blades for precision cutting

Shock absorbing handles

Micrometric width adjusting system

Lightweight and easy to handle
Cons
Not suitable for people with small hands
The second slot in this list goes to the ARS HP VS8Z due to its silky smooth cutting action and incredible performance on thick woody branches. The super sharp blades almost glide through the stubborn branches with minimal effort. Moreover, it also delivers precise cuts on the delicate soft stems. 
No products found.
Experience
 The ARS Heavy Duty pruner features stunningly sharp blades made of high-carbon alloy steel that are specially tempered to deliver hardness and resilience. The product is simply ahead of its time and allows precision cuts on any woody growth, hardwood dowel, or  buckthorn branches as thick as 3-4 inches. 
Also, we were highly impressed by its user-friendly design. While most other pruners jerked or got stuck during testing, the tight, precise tolerance between the blades of this pruner made cutting easy and significantly reduced carpal tunnel effect.  
The well thought out rotating handle lets you work for prolonged hours without stressing out your hands.  The ergonomically designed pruner comes with a full anchored coil spring that does not break or pop out, thereby making your gardening work much easier.  
Our only concern with this product was the availability of the model. This Japanese brand is not as widespread in the United States as its Swiss competitor Felco. 
Pros
Tempered and hardened steel that lasts a lifetime

Has a rotating handle for less strain of hands

Features chrome-plated blades that prevent corrosion

Features one-handed locking/unlocking action
Cons
It takes some time to get used to the rotating handles

Not always available
We have no qualms saying the Corona Bypass pruner by far the best budget picks out there that comes with all the necessary features and also delivers years of sterling service. We used the pair to cut a ¾ inch stem one-handedly, and it sliced through it swiftly like a piece of cake – a feat that only premium pruning shears of our list could deliver.
Sale
Experience
We were simply amazed at the host of features it delivers at such an affordable price range. Firstly, it is embodied with heat-treated forged alloy steel design for professional gardening jobs and also has steel alloy blades that cuts and prunes perfectly even after months of use.   
Secondly, the pruner comes adorned with a sap groove that ensures the blades don't stick to the branches while cutting, thus enabling fast cutting. Adding to your convenience, the blades come with a slant ground hook with a narrow profile and are hand-matched for precision cutting. Fourthly, you get easy replacements for the worn-out pieces like blades, screws, and springs like any of our premium priced pruners. 
However, the only drawback is that the blades don't move as smoothly as the Felco or ARS models and might not be that great for people with small hands. But, considering its affordability and the rest of the amazing features, it doesn't leave much space for complaints. 
Overall, if you have large hands and are a little short on budget, the Corona BP 3180D can be an ideal choice.
Pros
Easy cutting for up to 1 inch

Sap grooves to keep the blades clean

Has provision for resharpening

Has slant grounded groove for precision cutting
Cons
Is prone to rust

Blades are not ideal for cutting small saplings
The VIVOSUN Pruning Shear can be an excellent choice, especially if you are invested in delicate pruning jobs that require extra sharp precision blades. Also, this model can be a savior for anyone with arthritis and degenerative bone diseases as its micro-tip snips are spring-loaded and greatly reduces hand fatigue. 
Experience
VIVOSUN was one of the most visually elegant models we came across while reviewing the pruning shears. But its not just the catchy color scheme that secured it a place in our list of top pruners.
One of its most praiseworthy features is the comfortable grip handles that are loaded with a spring mechanism. The spring allows it to open automatically, making it an ideal tool for people with carpal tunnel syndrome. It eliminates the necessity of pulling the blades open after each cut and thus helps you work for longer periods without tiring your hands.
You can use this handy tool to satisfy all of your trimming, deadheading, and shaping needs for years to come without worrying about the sharpness of the blades. Additionally, the precision-sharpened blades can also be used to open hard cardboard boxes, or for silently snipping tangled burrs from cat hair as they are known for their accurate and smooth cuts.
We were pleased to observe that not only are the blades made of durable stainless steel but are also covered with a titanium coating that prevents it from premature rusts and dullness. 
 This can be your go-to tool for quick "clip and snip" jobs. The micro tip snips allow you to precisely cut the targeted area of plants with one hand and ensures you do not damage any vital part in the process. 
The only flipside of it the product is that it does not feature a sap guard and needs to be cleaned after each use.
Pros
High  quality hardened steel blades

Ideal for people with degenerative bone diseases

Ergonomic and comfortable non-slip handles

Ideal for people with smaller hands

Handles delicate pruning jobs perfectly
Cons
Do not come with a sap guard
Want to upgrade from the basic entry-level shears to a more heavy-duty alternative?  Trust us when we say this, the power drive ratchet anvil is simply what you need. The engineering genius of its ratchet mechanism multiplies the cutting power by up to 5 times as compared to the average pruning shears. 
This makes it as easy as a breeze to severe the tough branches while going easy on your hands as well.
Experience
The product is specially designed for delivering comfort of hands to all those passionate horticulturists who frequently engage in gardening and pruning jobs. What impressed us most was its durable, sleek, and ergonomic design, which, coupled with the super-fine blades, made the cutting experience much more effortless and enjoyable. 
Gardenite is already globally known for its premium quality materials, and we are happy to tell you that it passed all our quality checks with flying colors. We used it to cut thick branches for over two weeks, and the blades worked just as good as new. Many customers have also reported that the Gerdenite anvil shears had last them for decades with minimal sharpening. 
Furthermore, the blades are covered with a Teflon coating that protects it from the sticky plant sap while cutting. This also plays a part in ensuring  the blades do not wear off easily and stays in shape for a really long time with the least maintenance.  
The only inconvenient part is its sliding lock button that remains a bit stiff at the beginning, and you will need some time to get adjusted with it.
Pros
Ratchet mechanism delivers 5 times cutting power

Made up of premium quality steel blades

Stays sharp for a long time

It is quite reasonably priced

Ideal for people with carpal tunnel and arthritis
Cons
The sliding lock button can seem to be a little stiff

The ratchet sometimes slips if too much pressure is applied
This groundbreaking product is made of high carbon Japanese SK-5 steel, which is globally renowned for its razor-sharp cuts. If you want to buy a versatile pruner that especially focuses on accuracy and precision, this tool can be your best choice.
Experience
This compact gardening shear has been precisely designed to deliver maximum comfort when it comes to prolonged hours of cutting and pruning. They are pleasant to handle and best suited for pruning roses and small shrubs that don't require much pressure for cutting.
Coming to its core features, we really liked the non-slip rubber handle that adjusts to the shape of your hand, allowing the comfort of usage for extended periods. We also liked the spring mechanism that provides a swift self-opening function.
Japanese blades have always stood the test of time as they are carefully molded for delivering optimal cutting and durability at the same time. And, the Garden Elite pruners brilliantly carry the legacy forward. Its SK-5 blade is sharpened to perfection, and it reduces the chances of mistakes significantly. You will be able to enjoy its razor-sharp cuts for pruning the delicate stems up to 25mm in diameter.
Also, the blades of these bypass pruners are coated with PTFE, which makes it rust corrosion resistant and also ensures the sticky saps and other debris glides off smoothly. Its advanced level of construction will deliver you pretty good functioning for years to come. 
This tool shall be a true investment in your garden as the manufacturer also delivers a spare blade and offers a lifetime warranty on the purchase.
Pros
Bypass shears for quality care of the garden

Sharp Nonstick Steel Blade

Made up of long-lasting and durable material

Features an ergonomic rubber grip

Comes with a life-time warranty
'Sharp' and 'durable' are the words that aptly speak for the functionality of this tool. As when it comes to selecting an affordable and durable pair of garden shears very few can match the level of performance delivered by Okatsune. The precision-made blades stand out every time, producing precise and efficient cuts while the durable Hitachi Yasugi steel, delivers many years of pruning satisfaction.
Experience
Did you know that the Hitachi Yasugi steel is the same material that was used to manufacture the ancient samurai swords! Its tough, efficient, and reliable steel delivered accurate and measured cuts and required only slight pressure to operate.  
We measured the hardness of the steel in the Rockwell scale, and this piece featured an impressive hardness of 60.0-61.0! These are undoubtedly the durable pair of pruners you toolbox had been missing till now! The locking system was also just right. The quality construction and simple yet ergonomic design helped us make inch-perfect cuts without damaging the plant in any way. 
The best part about it is that slim style handles never fatigue your wrists, which the bulky pruners fail to do, despite claims. The ergonomic design and open-close latch system reduce weariness significantly and you can use it on the tougher and thicker branches as well without straining your hands in the process. 
On a negative note, the pruner doesn't feature a sap-proof coating, which makes the blades a little sticky and prone to rust. However, all you need to do is quickly rinse it with a mild solution of bleach and water after each use, and the pruner will last you for decades.
Pros
Made of exceptionally sharp and hard Hitachi Yasugi steel

Cuts thick branches smoothly

Flickable open-close latch system

Lightweight and easy to handle
Cons
Do not come with a sap guard coating
This chic green French pruner from Opinel is definitely a tool worth having in your gardening kit. The pruner is lightweight, easy to store, user-friendly, yet very very powerful and durable. What impressed us the most is the adjustable handle, which helps it to fit the diameter of the stems as well as the size of your hand perfectly.     
Experience
It's difficult for any gardening enthusiast with an eye for simplicity, elegance, and durability to not appreciate this versatile pair of pruning shears. The combination of beach wood, steel, and polyamide not only gives the product a warm rustic look but plays a crucial part in fetching it high marks in the durability test. 
This lightweight model also comes equipped with super-fine stainless steel blades for a clean cut. The blade-edges are specially optimized to reduce cutting force and provide enough power and maneuverability to prune thicker sized branches quickly and efficiently.  
We simply loved its 3-position switch system that lets you optimize the pruner according to your preferred diameter. It delivers quite appreciable results when it comes to slicing through shrubs, grapevines, or limbs of young saplings with ease. It's also reasonably easier to handle than its other competitors as it allows you to adjust the switch as per your hand size as well. 
However, on the flip side, it features a cutting capacity diameter of 20mm only. So, in case you are looking for a pruner to trim those stubborn hedges and strong branches, it's better to go for the Felco or Okatsune shears instead. 
Pros
Features an elegant color scheme

Comes with a polyamide coating and non-slip stopper

Has an adjustable 3-position switch

Has a round Beachwood handle for comfortable grip
Cons
Not suitable for trimming branches with larger diameter
This pair of ratchet pruning shears is just what you need to make your pruning sessions as pain-free and comfortable as possible. The ratchet mechanism of this admirable tool allows you to make cuts with just a fraction of effort as compared to the other pruners. 
Sale
Experience
The Gardeners Friend Ratchet Pruner is tailor-made for hands that are weakened due to carpal tunnel syndrome or arthritis. It features a lightweight aluminum construction coupled with hardened carbon steel blades that cut with precision, and reduce hand exhaustion considerably. 
Coming to its core features, we observed, the manufacturer has prepared each and every part of this tool with convenience in mind. For example, the blades of the pruner are covered with "channel coating" which lets you indulge in rough trimming and pruning work for years without the blades failing you. The product also comes with an extra replaceable blade that's a win-win for all.
 It also features ergonomic handles adorned with a rubber that absorbs pressure and prevents the tool from slipping while you cut the branches.  What left us awed was the upgraded ratchet system that efficiently cuts stems as small as flower blossoms as well as 1 inch thick branches like "a hot knife through butter".
The only thing that kept us from giving this product a five-star review was the slightly-hard locking system. Considering the tool is specially made for those suffering from extreme arthritis, the opening lock should have been easier to maneuver. 
Pros
3 stage ratchet action for smooth cutting

Soft rubber grip that allows maximum comfort

Ambidextrous design allows both left and right-hand use

Lightweight aluminum construction

Comes with a replaceable blade
Cons
Hard to open locking mechanism
Our next recommendation is especially for those classy gardening enthusiasts amongst us who love to collect stylish yet functional tools for their workbench. This brightly colored, sophisticated model brings you everything you have expected from your traditional shears till now. 
Experience
Its alluring good looks and ergonomic design is simply hard to resist. This piece comes adorned with bright red colored handles, which makes it easy for you to locate it in your otherwise mundane toolbox. Also, there's a lot more to it than just sleek design. The pair is engineered with cushioned long handle grip and shock-absorbing pads, which makes it ideal for sufferers of carpal tunnel and arthritis. 
The versatile pair also features a micrometric adjustable system that delivers optimal and clean cutting actions. You get to cut through delicate rose stems, flower buds, grapevines, and well as strong branches, hedges, shrubs, and small trees without exerting much force. 
What plays a bigger role in pushing this option as one of the most effective models we have come across is its ability to cover a wide range of cutting diameter. The product has a wire notch cutting system and sap grooves that prevent the blades from corrosion even after intense pruning sessions.   
However, we felt the locking lever needs a slight modification as it sometimes pops open when it pocket and damages the clothes. 
Pros
Features non-slip contoured handles

Has ergonomic shock-absorbing pads

Has FitAdjust thumb lock system for precise cutting

Has high tempered Japanese blades for precise cutting
Cons
Locking lever not up to the mark
Yearning for a heavy-duty pruning shear that is guaranteed to remain sharp for years to come? Well, you need not look any further as this Power-Lever Anvil Pruner is ideal for gardeners who obsess over quality and durability.
Sale
Experience
As per our observation, this product is simply ahead of its time. First of all, it's really affordable and can be a great way to follow your pruning passions without weighing down on your budget. 
Coming to its features, the product boasts of ⅝ cutting diameter, and the razor-sharp blades produce clean cuts without any broken edges. This not only makes the pruning process much easier but also ensures the plant heals and grows quickly. 
The robust blades are also ideal for pruning thicker branches, clipping dry and dead growth, and even after heavy usage; they retain their sharpness. 
Moreover, its unique power-lever feature helps you to get maximum leverage, enhances the cutting ability, and, in turn, makes your pruning sessions all the more pleasurable. Plus, it can be used by both left-handed as well as right-handed people, which further adds to its value. 
However, on the flipside, we found the blades tend to move off-center if you put excessive lateral pressure on them. 
Pros
Power Lever Technology increases the cutting ability

Precision-ground blades stay sharp for a long time

Can be used by left-handed and right-handed people

Can cut up to ⅝ inch thick branches
Cons
Blades have a tendency of moving off-center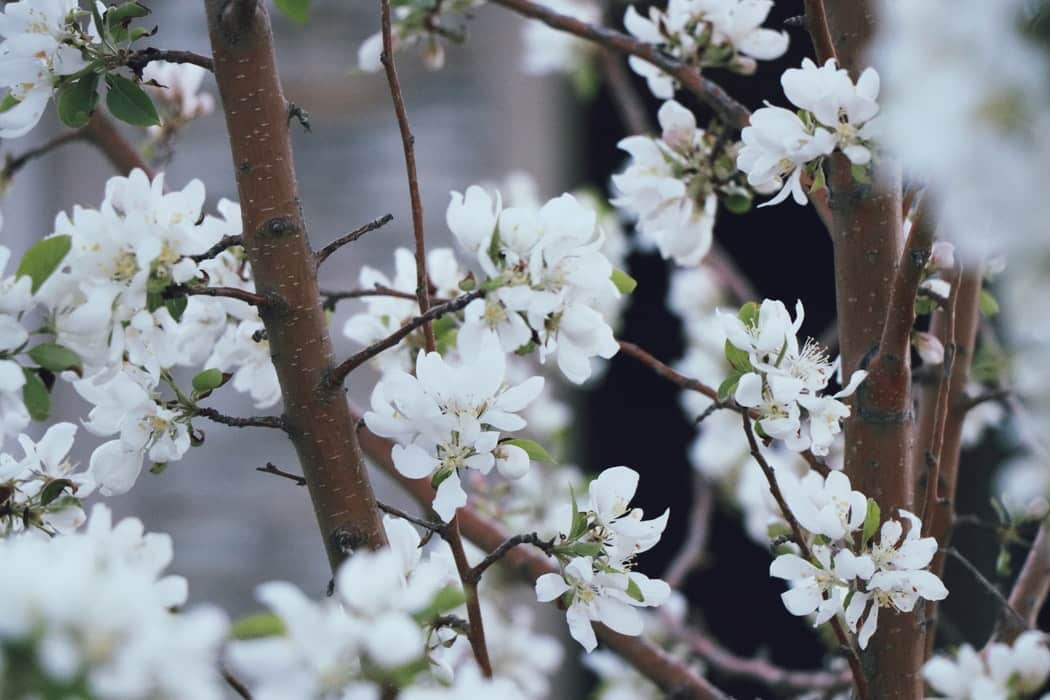 Pruning Shears Buyers Guide
It's not at all advisable to go for any random pruning tool that catches your fancy. To get the right runer of your choice, it becomes essential to carefully analyze the factors like the strength of your palms, the type of garden you will be working on, how often you are going to use the shears, your budget, and so forth.  
Also, there are thousands of different models available out there, and each exhibits a ton of crazy features. This makes it even more challenging and confusing to pick the ideal one. However, you need not worry. 
We have done the preliminary hard work for you already and prepared this extensive guide that discusses all the necessary aspects you must keep in mind while purchasing your shears. And they are,  
Size and weight
Since trimming jobs often require you to reach above shoulder height, the tools weight will be vital to the success of your job. An extremely heavy one will result in exhaustion, and you will eventually end up with fatigued arms and wrist that aches for several weeks. So you must consider the size and strength of your wrists before signing up for a job that demands prolonged working hours with bulky and heavyweight  pruners 
And if you are a newbie and won't be doing much besides pruning delicate saplings and stems, simply opt for the lightweight alternatives that feature fiberglass and aluminum handles. Nowadays, you also get shears with flexible handles that suit varied hand sizes, and needless to say, these are the models customers generally favor.
Spring strength 
The spring mechanism plays a vital role in determining the user-friendliness of your pruners. It pushes the pairs apart, thereby eliminating the necessity of pulling them open manually after each cut. 
Generally, pruners are made of two distinct types of spring:  wire springs and coiled metal springs. While both these types are quite good at their jobs, the quality might vary according to the price and construction of the model. 
Basically, you should be looking for a pruning shear with reliable spring system so that it doesn't get knocked out accidentally during use. However, make sure it is not excessively strong, as then you will end up straining your hand every time you are required to close the blades. 
Ease of cleaning
You must have noticed that certain blades tend to get gummed up by sap after a few minutes of pruning and requires to be cleaned frequently. Otherwise, the corrosive sap damages the cutting edges and makes it dull and also might cause the tool to rust. So, you must opt for a model that can be disassembled and cleaned properly. 
Also, nowadays, most of the premium models come with non-stick coatings that prevent the sap from damaging the blades and clogging up its mechanics. They last for years to come as even the stickiest sap just slides off like magic, as if it was never there, thereby increasing the longevity of the product. 
Cost
The amount you will spend on your shears will mostly depend on your immediate budget, your frequency of use, the kind of pruning work you require them for, and how long you wish to keep them. 
If you are going to use them regularly, you must choose the best quality you can afford. Also, if you are the kind of person who prefers using their tools for several years, paying a little extra for a premium model will be beneficial in the long run.  
And, in case you have a habit of losing the shears, buy a less expensive one so that it doesn't burn a hole in your pocket when you need to replace them.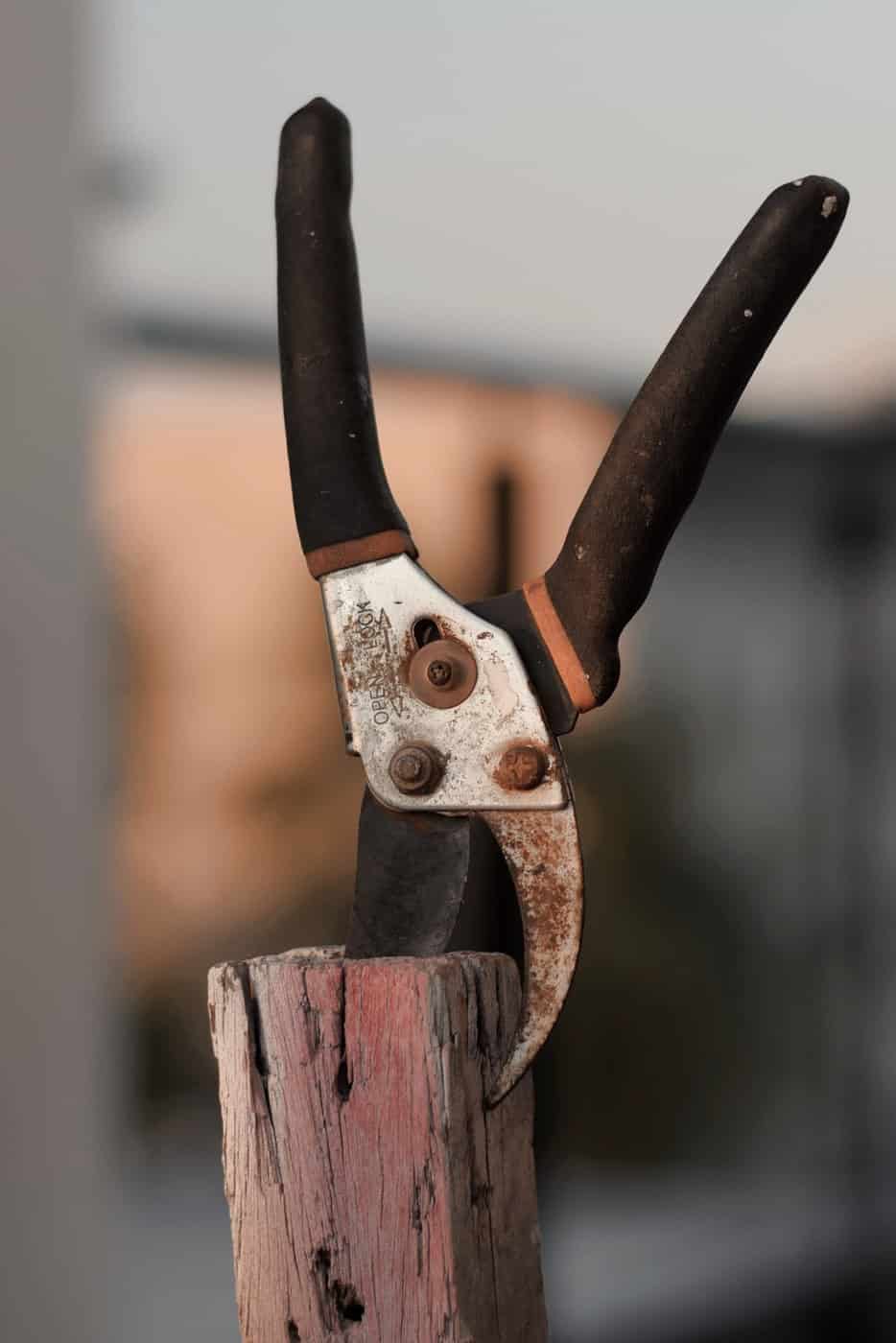 Conclusion 
The bottom line is, there's no "one size fits all" option available when it comes to deciding which pruning shear will be best suited for your needs. It will be essential to understand the utility of the features of various types, as well as how each of those types of work so that you can make an informed choice.
To ease your efforts, here we have summarized a few of the most important aspects you must consider to select the best pruning tools that meet your requirements.
Hope this guide helps you find just the right tool you need. And, in case you come across a better one, don't forget to leave a recommendation in the comments section below. 
Good luck, and happy gardening!
Related Articles
Top 10 Longest Pole Saws For Tree Pruning
9 Best Ratchet Pruner | Reviews + Buyer's Guide
7 Best Lightweight Hedge Trimmer