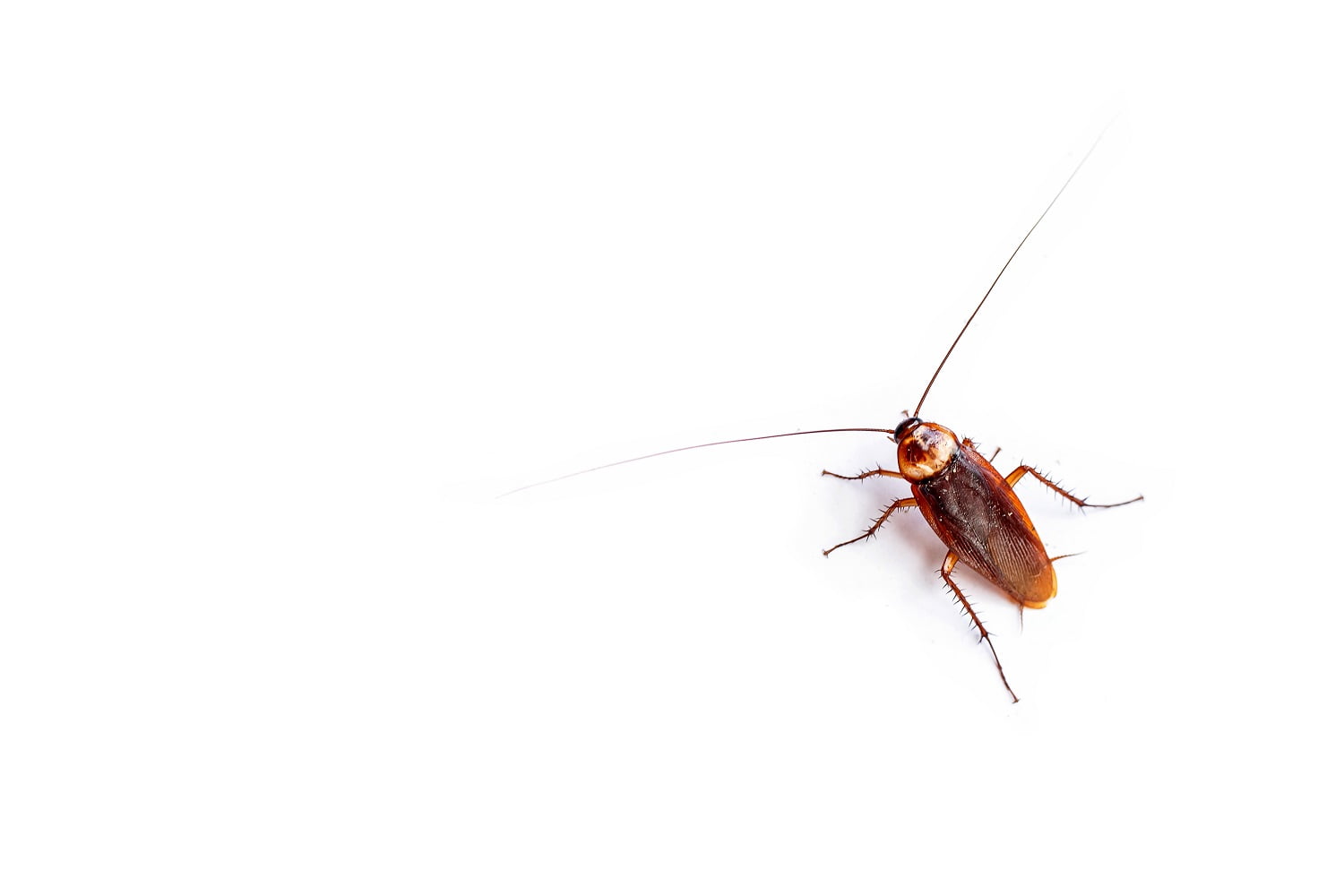 To begin with, remember, that roaches survived what wiped the dinosaurs right off!
And if that's just making you feel worse about the roach-situation at your home right now, then you should, by all means, stick around till the end of this guide.
As we all know, they can be the worst kind of domestic pests. One look at them, and you'd want to either throw up or scream and run in the opposite direction. But, the worst thing that they do is spread a number of deadly diseases, bringing the germs right out of the gutters and into your home.
What really flips us out is that they can be ridiculously difficult to kill, and there's always a live bug scurrying away, which really seemed dead mere seconds ago.
That's why what we have done here is united all forces to bring you this comprehensive list of some of the best roach killers which actually deliver on their claims.
So, let's tell you all about them right away!
Top Roach Killers
Remember that one time you thought roaches can only be of one type? Well, to our utter distaste, that's simply not the case. It could be a distress to get rid of heavy infestations as different species usually keep coming back.
And this is exactly why we're gonna suggest the Advion Cockroach Gel Bait, which is formulated especially to eradicate a range of different roach species in a flash!
Why Did We Like It?
The reason why we have chosen this product as a recommendation for effective cockroach elimination is its long-lasting effects. Formulated with 0.6% Indoxacarb, the Advion Cockroach Gel Bait kills several species of roaches, including the ones that are specific to a particular location or country. The gel-based consistency is made to attract as many cockroaches (small and large) as possible, even the ones that are averse to baits.
Also, the gel-base allows you to spot-apply the formula (approx. 3-5 spots per 10 linear feet), in large buildings such as multi-family residential or commercial buildings, saving a lot on quantity. The product comes in special syringes that make it easier for you to spot-apply it. And, it also ensures effective roach-killing for up to 2 years until the effects wear off.
What Could Have Been Better?
This is really one of the fastest working products that you'll get in the market. But it is a tad bit on the expensive side. So our only wish is that it was a bit reasonably priced. Having said that, you are only required to put spots here and there. Hence, it is far from a deal-breaker.
Pros
Provides long-lasting effect

Works incredibly fast

Can be used for large spaces

Kills a number of roach species

Comes with an easy applicator design
The major problem with pests like cockroaches is that they thrive to an unbelievable extent before you know it, and to get rid of those could be the most challenging feat.
So, the next product that we have picked for you ensures that not a trace of roach-nest is left behind, eliminating all possibilities of a re-infestation. And that's the Combat Max Roach Killing Bait. Check out why we liked it so much!
Why Did We Like It?
Combat Max is a significantly powerful roach-bait that is designed to eradicate entire nests of cockroaches within a few hours. We were pretty impressed to find how quickly it delivers, even in larger spaces.
And, what we also admired about these baits is that they are absolutely mess-free, which makes them pretty easy to use. But, more importantly, they are designed to be safe for places with children around, which is a considerable pro!
These baits contain the potent insecticide, Fipronil, that destroys whole nests when it gets transported by a single bug back to their habitat.
All you have to do is place these baits at intervals of approximately 1.5 feet in places where you see the nests, and it will attract even the smallest ones, killing them instantly.
Why Could Have Been Better?
Although this is a pretty reliable roach-exterminating product, it does not last more than a few months (say, 6-7 months). That's a bummer, as you would have to go for a repurchase after that.
Pros
Starts working within a few hours

Has a child-safe design

Eliminates even the smallest roaches

Can be effectively used in larger spaces
Cons
Lasts only up to a few months
The liquid roach bait from Hot Shot Products is another widely-used lethal trap to kill those pesky creatures. This bait is a rather popular one in the category, which is mainly owing to its safe status. 
Known to kill a large number of roaches effectively, the Hot Shot Ultra Liquid Roach Bait ensures all-round protection from infestations for a considerable period of time.
Why Did We Like It?
One of the most efficient ways that this bait works is to focus on destroying the eggs that the bugs carry along. This way, the device breaks the cycle of reproduction for cockroaches, reducing the risk of re-infestation.
The product holds a liquid bait consisting of a food and water mix, that swiftly attracts the bugs towards it.
Another thing that's pretty convenient about it is that it doesn't stain your floors at all, unlike many other formulas that require spot-applications. It is a mess-free entrapment, and all you gotta do is lay them out at the most infested places in your house to begin exterminating these pests.
What Could Have Been Better?
The one thing that irks us about this product is that it takes a bit of time to work, as compared to most others on this list. It could take up to a full day for the bait to work, or even more than that, in cases where the infestation is heavy.
Pros
A comparatively safer way to eliminate roaches

Destroys bugs that are carrying the eggs

Mess-free application; will not stain your floors

Easy to lay out
The next product that we have on our list is a killing formula for not only roaches but most other household pests, including silverfish, palmetto bugs, and water bugs. This one's is the Boric Acid Roach and Silverfish Killer Powder from HARRIS, which you can easily get in any departmental store near you.
And these are all that we liked about it!
Sale
What Did We Like About It?
For those who aren't aware, a boric acid solution is a potent substance for eliminating severe infestations of pests in the house. And, it is often used as an active ingredient in many insecticidal preparations. 
It destroys roach-nests that contain the eggs and hatchlings instantly, removing all possibilities of re-infestations for weeks to come. A single application of the product also takes care of common critters and pests which damage household items like books and fabrics.
This roach acid powder works well enough to draw out hidden and bait-averse species, clinging on to their bodies and reaching their nests and colonies in no time at all!
Also, since it is a powder, applying it is pretty easy. You can either sprinkle some in the infested areas of the house or spray it in solution, at hard-to-reach spots.
What Could Have Been Better?
Even though this is a significantly potent solution that kills off bugs fast, the effects of the product only stay up to a couple of weeks. This is not so great, compared to other concentrations and formulas. But, the safe status of the product does make it worth reaching out for, in any given situation.
Pros
Kills off colonies of common household pests along with roaches

Pretty easy to apply; just sprinkle or spray

Works pretty fast

Reaches roach-nests in no time
Cons
Lasts only up to a few weeks
What we have next in the department of super roach-killers is an organic spray from MDX concepts, which is known to eliminate a wider range of pesky bugs than just roaches. And, the reason it is highly recommended is because of its absolutely safe, natural status which does no harm to any other being.
No products found.
Why Did We Like It?
Well, it goes without saying that the primary reason for us to like this spray-based product was because it is safer to use than most other chemical insecticidal preparations. It is largely formulated using natural and non-toxic ingredients (mainly natural oils and vinegar), which can be easily sprayed in every corner of the house. This makes it ideal for homes that have pets and small kids.
Also, we did notice that unlike most other natural formulations, this one actually lasts for longer durations, effectively killing off roaches, mites, ants, fleas, spiders, scorpions, etc.
And finally, we'd also like to mention over here that the product comes with a 60-day money-back guarantee, with no question asked. This really returns the value of the money you pay for it.
What Could Have Been Better?
The spray works well in getting rid of a range of household pests. But, in all honesty, its natural formula cannot compete with the speed and efficiency of potent chemical concentrations that prevent re-infestations. It does take its own time and has to be used frequently to see significant results.
Pros
Entirely natural and non-toxic

Can be used in homes that have pets and kids

Easy to use

Gets rid of a range of insects and pests
Cons
Has to be used frequently
Next up on our list is a product from a well-known brand, Raid, that is a fast-selling contact-based spray used to eliminate roaches and other bugs. It is a super-powerful formula that lasts long and kills harder at every spray, ridding your house of nasty critters.
Why Did We Like It?
Raid sprays have been a go-to product for thousands of households in all of these years, proving its reliability as a hard-hitting bug-exterminator. This is one of the most potent contact-based formulas that work by leaving a residual concentration. This kills vast populations of roaches and other bugs in the house, as they keep coming back to the same spot.
The spray works instantly, unlike other bug-poisons, that take time to kill. Also, if the surfaces aren't washed, the effects of the spray can last up to four weeks before weakening, but gradually.
You can spray the product easily in hard-to-reach spots, and it will keep the roaches from infesting those places again.
Another thing that we really liked about this product is that even though it is a concentrated formula, it leaves no chemical odor. This is a huge benefit as it doesn't affect people or pets who are sensitive to such smells. But it does have a mild citrusy scent to it.
What Could Have Been Better?
It would have been better if the spray still retained some of its effects after the surfaces have been cleaned. This makes it very difficult to maintain the overall cleanliness of the house, as you cannot wipe or wash the surfaces or corners as long as the infestation isn't totally removed.
Pros
Considerably strong formula

Kills instantly

Easy to use in hard-to-reach spots

Doesn't leave any chemical odor behind
Cons
The effect goes away once the surfaces are washed
Ortho has been known for a long time now for providing some really effective home solutions for pest control. And when it comes to eliminating real nuisance such as cockroaches, the Wand Home Defence Insect Killer from the brand scores pretty high not only in efficiency but also in usability.
And, here's all the reasons why we had to include it on our list!
Why Did We Like It?
The Ortho Wand is highly admired for its ease of use, which is greatly satisfying. It uses a one-touch continuous spray mechanism. And, this dismisses the need to pump or spray tiresomely  that usually lead to fatigued hands, or even bend to reach hard-to-reach corners and spots.
The consistency of the formulation doesn't leave any odor, stain, or wet-patch on the floors, but, at the same time, it is effective enough to eliminate roaches and pests. Additionally, it doubles as a protective barrier against insects, keeping them from entering your house, or forcing them to leave the spot if they have entered somehow.
The versatility of the product lies in the fact that it can be used in any part of the house. It dries quickly and takes care of indoor infestation for up to a year.
What Could Have Been Better?
In all honesty, although it is a good product to prevent infestations, it may not kill that fast. You have to reapply the solution a good number of times to see effective results. This really takes away scores off it in terms of efficiency. But, the device does make up for it in safety and usability.
Pros
Incredibly easy and satisfying to use

Gets rid of roach-infestations and other bugs over time

Creates an indoor protective barrier, keeping pests from entering

Can be used anywhere in the house
Cons
Needs to be reapplied frequently to see results
The next one that we're gonna talk about is not your conventional killing or pest-prevention formula. Instead, it is an ultrasonic plug-in device from Brison, which is designed to repel roaches by sonic vibrations and sound in a range of up to 1100 square feet.
Just the ideal solution for those who are sensitive to chemical insecticides, the Brison ultrasonic roach repellent, has fought its way well through to be included in this list!
No products found.
Why Did We Like It?
This ultrasonic plug operates at high frequency, emitting a sound-range that, although it isn't annoying to humans, is loud and disturbing for insects, especially to roaches. The sonic sounds and vibrations force the bugs to leave the space and prevent them from re-entering your house. Consequently, it forces roaches to give up their habitats, thus preventing the building of new nests in the house.
This merely requires you to plug in the device, hit the switch, and let it do what it does best: shoo the cockroaches right out of your home! There is absolutely no hassle involved in application or installation of any sort. There is no question of ending up with chemical stains or odors. It is an absolutely safe device for all, pets included, which you could easily keep at hand to ward off pests.
What Could Have Been Better?
Well, it does look like a gimmick, to be honest. However, in our experience, it does work, but it is rather slow. Unlike insecticides, this will not kill roaches or other insects, but rather compel them to leave. In our opinion, it should be used as a preventive measure alongside a potent insecticide to prevent re-infestation.
Pros
Entirely safe for all

No hassle of installation or application

Doesn't leave any smell or odor

Doesn't require you to clean up after
Cons
Doesn't kill roaches; and can be a slow process
The Roach Motel Insect Trap from Black Flag is one of the highest-selling roach-traps ever. It is in every sense of the word, a lure that draws the insects to it, trapping them down onto a sticky surface.
And following are all the things about this insect trap that we liked enough to include it in our list!
Why Did We Like It?
The thing that we liked the most about this bait is its hassle-free installation. It is absolutely easy to lay out for anyone since it doesn't require any additional setups or coming in contact with the contents for the user.
Speaking of the mechanism, the trap uses a sweet-scent to draw out the roaches, attracting them to a highly sticky panel, which is what traps them for good. The bugs are unable to move or get themselves out of it and eventually perish because of a lack of sustenance.
The advantage to this is that you don't have to clean up any bug body off the floor; and you can simply throw the entire thing out after a couple of weeks.
What Could Have Been Better?
The trap is functional and all, but it makes for a very unsightly scene after a couple of weeks with all the dead roaches stuck to it. So, make sure to shove it out of general view before you welcome guests to your place.
Also, the traps can really meddle with you or your pet if you happen to mistakenly step on it, as they contain a strong-bond adhesive.
Pros
Hassle-free set up

Traps insects instantly

Doesn't pollute the environment with toxic odors or stain the floors

Dismisses the need to clean up the insect remains manually
Cons
Makes an unsightly view

Can get stuck to feet
We have another product from Raid for the penultimate spot on this list of the best roach killers. And this one's a gel bait from the brand, which makes sure to get all roaches, poison them and kill their nests as they return to their habitats, infecting the other bugs.
A potent roach-killer in the category, the Raid Roach Gel, will definitely provide you with the satisfaction of destroying a vast population of roaches within a flash!
Why Did We Like it?
The Raid Roach Gel is a reliable product from the brand which, much like the rest, ensures superior performance and a high degree of efficacy. The product requires spot-application and comes in a convenient tube for that purpose. This makes it easy for the user to apply the required amount to the different areas in the house. You can also apply the product as a line or a strip.
The gel-base attracts hidden roaches within no time, poisoning them effectively. The nests are affected as the poisoned roaches go back to them and poison the other roaches, nymphs, and eggs. This way, the entire cycle of roach reproduction and re-infestation is broken and is kept that way for several months.
What Could Have Been Better?
Our sole grip with this product is that it offers a pretty limited amount, which doesn't last for long. And since efficiency-wise, it only lasts for a few months, you do need to repurchase the product to use it after a set period. This is a major inconvenience with this.
Pros
Easy application

Destroys mature roaches, nymphs, and eggs

Prevents re-infestation up to several months

Affordable
Cons
Offers only a limited amount of product
So, here is the last product on this list for you, which is the Valent USA Orthene PCO Pellets. And, it is definitely one of the strongest roach-exterminators we have on our recommendation. Known to kill off a broad range of roaches and critters in a flash, these pellets really ensure an all-round protection for your living space.
Why Did We Like It?
Orthene is an organophosphate, and the active ingredient in this formula is Acephate (97.4%). This is an extremely potent chemical that is used for eradicating severe infestation. This directly hits the nest, leaving residual traces of the product, which continues to work for up to 6 months, even after actively eliminating the existing population.
The product is also known to kill off many different kinds of roach species for that matter, including German roaches. This proves its reliability even when you're trying to deal with roaches that aren't native to your region.
You can use this to wash out entire portions of your house, breaking the cycle of roach reproduction.
What Could Have Been Better?
There could be little doubt in the potency of this roach killer. That's even more so because of the strong, sour chemical smell that it leaves behind after a wash. This can get really overpowering for some, and it could be hard to get rid of.
Pros
Really potent formula

Eradicates vast populations and several species of roaches

Effects last up to 6 months

Could be used to wash major portions of the house
Cons
Has a strong odor which can last for long
Next up is a product that is pretty much like the Advion Roach Gel Bait, which we reviewed for you earlier. This one is the Rockwell Invict German Roach Gel Bait. This is another fast action formula that is known to draw out all hiding roaches and cause them to transmit the poison back to the nest, eliminating vast populations of them.
What Did We Like It?
The Rockwell Invict comes in similar form as that of the Advion, that is in a syringe applicator, which makes it just so much easier for you to spot-apply the product. The gel-base formula shows effects in less than 35 minutes, attracting roaches of all kinds and sizes, and even the bait-aversion types.
The formula makes sure that as soon as one bug ingests it, it carries it right back to its nest, infecting all others. It also affects by being a secondary killer through dead roaches and droppings. This way, it gets rid of entire nests in your house as soon you put it to test.
One of the things that we really liked about the product is that it doesn't use any sort of common allergen, which could possibly affect others in the room. This is indeed a considerable benefit that proves its safety for humans.
What Could Have Been Better?
The only inconvenience with this product is that it may not work over greater distances. This takes away its efficiency for larger spaces.
Apart from this, the product may also be a little less in quantity, since you have to apply quite a bit of it in different spots if you're using it in a larger place.
Pros
Works almost instantly

Also affects as secondary killer through dead bugs and droppings

Doesn't affect others in the room

Eliminates entire nests

Easy to apply
Cons
May not work in larger spaces

Quantity may seem less
Proceeding on with safe roach-eliminators, we have another one that perfectly fits that bill! And, this is the Diatomaceous Insect Killer by Safer Brand, which is an earth-based powder mix which kills almost all crawling insects and roaches instantly on contact.
Sale
Why Did We Like It?
The Safer Brand Diatomaceous Insect Killer is a natural blend of finely milled silica-contained earth mixed with natural chemicals. The insects fail to build up any natural resistance or defense against the mix.
It is actually a dehydrating agent that consists of sharp microscopic particles that cut open the delicate bodies of these insects on contact. It dehydrates their insides if they try to eat it.
The product provides effective protection against roaches and other critters both indoors and outdoors. You just need to sprinkle a handful on the paved path, around a garden, or even in the remotest corners of your house.
It is a non-toxic substance and hence won't affect the health of the rest of the family.
What Could Have Been Better?
One thing that really irks us about this item is that it does create an unsightly mess, getting scattered all over the place. This can become very uncomfortable for pets and also for those who have allergies and respiratory issues, as the powder can swiftly reach your nostrils and get inside your body.
Pros
Safe for all to use

Dehydrates the bugs from the inside, killing them instantly

Can be used both outdoors and indoors

Prevents critters from coming back
Cons
Can cause respiratory issues if breathed in
Roach Killer Buyers' Guide
And with that, we've come to the end of the list of some of the best roach killers that you can get at the market right now. However, that being said, you do need to understand what exactly makes them the superior ones of the lot.
So, we're attaching this buyers' guide that will help you know about the vital aspects to consider before you buy a roach killer for your place.
Chemical killers
Killers, as you may know, are absolute exterminators that typically leave no trace of any living bug anywhere. These usually contain powerful chemicals that either instantly kill off the bug or poison them gradually.
In most cases, the poisoned bug becomes the carrier for the poison, transmitting them to the others when they return to their nests. This eliminates severe infestations instantly. Additionally, most of these chemicals leave residual traces up to a long time, which reduces the chances of a re-infestation.
However, on the downside, these could have a really strong odor that may affect people and pets adversely, or they may even leave stains on the floor.
Deterrents
Unlike killers, deterrents usually compel the bugs and critters at your place to give up their nests and leave. These may be devices that emit sonic sounds and vibrations of a certain frequency which is disturbing to bugs, forcing them to leave the spot. 
Or, these could even be strong-smelling agents which ward bugs off. These can create preventive barriers in your homes that keep insects from entering from the outside.
However, these may not work as efficiently as chemical killers in cases of severe infestations. But, these can instead be used as preventive measures alongside exterminators to keep them from coming back.
Lures and traps
Lures, baits, and common insect traps can either be mechanical or chemical. Most baits may use a mix of food and water that swiftly draws out hidden roaches and other critters to them. After this, the bugs may be eliminated using either poison or in other ways.
One of the methods uses sticky substances that trap them with a powerful adhesive. The bugs are unable to free themselves and eventually die off without a source of sustenance.
However, these are easier to use than most other chemical compounds and are comparatively less messy than them.
Mechanical baits often come with safety arrangements for children and pets that prevent the devices from harming them in any way. So, this is one thing that you should definitely look out for if you have kids and pets in your house.
Safety
When we're talking about killing agents for insects, 9 times out of 10, they will be harmful to humans and pets as well, posing an immense risk on the health. Some mixes could be extremely dangerous if they're even touched with bare skin. Or, some may be toxic when mixed with water.
Some natural formulas may be safe to use that way, but they may or may not be that efficient for the intended purpose, or even be expensive.
So, you must check the safety status of such mixes before you buy them.
Conclusion
And with that, here we are at the very end of this extensive guide of 13 best roach killers for you!
We hope we were able to cover all corners for you in providing you with an insight on the subject. But before we go, we'd like to do a quick recap of the top ones that excel in their categories for their specifications.
So, in our opinion, the Advion Cockroach Gel Bait is the most efficient roach killer overall, lasting up to 2 years, while the Combat Max Roach Killing Bait destroys entire roach nests on contact.
The safest option on this list is the Brison Ultrasonic Plug-In device, as it has no chemical content in it. And, if you're looking to wash out entire portions of the house, then you can opt for the Valent USA Orthene PCO pellets to do so.
We'll be back with more such useful guides soon again!
Till next time!
Related Articles
22 Plants That Repel Bugs, Flies & Other Unwanted Insects Away
11 Best Mosquitoes Traps to Consider Right Now
13 Best Mosquitoes Traps to Consider Today
13 Best Dryer Vent Cleaning Kits
DIY Disinfecting & Cleaning During The Coronavirus Pandemic
37 Deep Cleaning Tricks And Ideas For The Entire House
22 Plants That Repel Bugs, Flies & Other Unwanted Insects Away