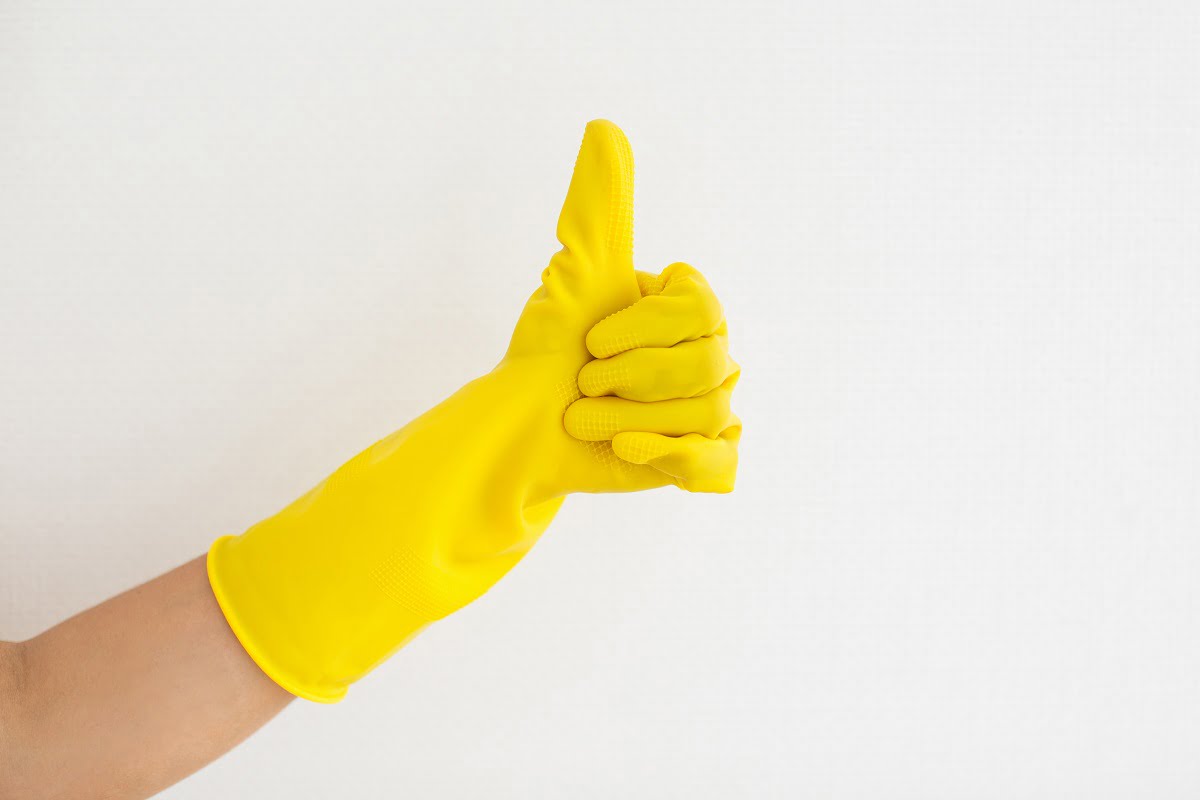 Washing dishes can be a menace! And even more so, if you have to do them manually.
Not only does it take up your precious time but also pose other problems and threats. Roughening of hands, cuts and bruises, common cold, etc. are a few to mention.
The savior to all these hurdles is none other than the little glove.
Gloves come in all forms of material, color, and purpose. So, to choose the right kind for your daily dish-washing routine can take considerable thought.
Best Rubber Gloves for Washing Dishes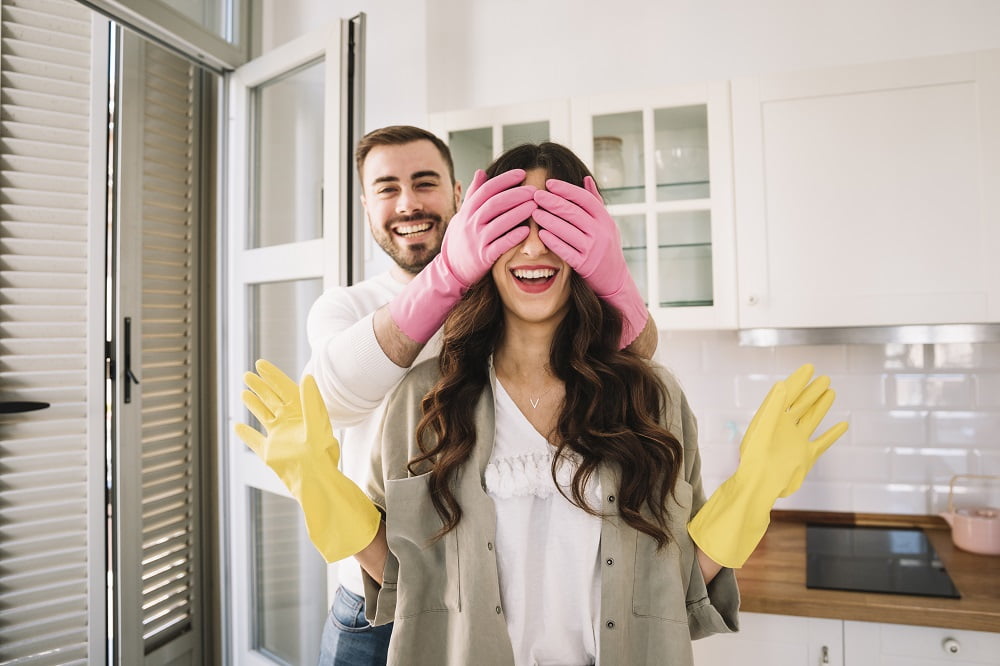 Not just your purpose, your choice of the glove should also be compatible with other criteria like skin type, durability, level of safety, etc.
Criteria for Selection
As mentioned earlier, there are several things to consider before you make your selection of gloves for dish-washing. For a glove to be suitable the following physical and functional requirements should be kept in mind:
Insulation ability– The material of the glove should give proper insulation from extreme temperature, both hot and cold.
Flexibility– The material should be flexible enough to allow free finger movements.
Coverage– The length of the glove should be long or short enough depending on the extent of protection required.
The material and size of the glove regarding slippage– it should be of a snug fit so that it does not come off while doing the dishes. Also, the material should provide sufficient natural friction to the plates and prevent slippage and eventual breaking of delicate ones.
Puncture and Cut Proof– The material of the glove should be resistant enough to prevent easy puncturing by cutleries at the time of washing. It ensures you do not get cuts and bruises while doing the dishes.
Abrasion Proof– The material of the glove should be non-reactive to chemicals as it will come in contact with at the time of washing dishes. These chemical agents can be liquid soap, detergents, acidic and alkaline food, hot liquids, etc.
Why Should You Use Rubber Gloves for Washing Dishes?
There are various reasons in favor of using rubber gloves for washing dishes. Have a look at why you need to use gloves at all.
Wearing a glove while doing dishes is a must to prevent catching cold. The cold water, especially during the winters, can weaken your immunity and give you bad symptoms.
Gloves protect your hands from daily exposure to chemicals which you come in contact with while cleaning dishes.
Gloves maintain the beauty of your hands. Regularly exposing your hands to water and detergent can cause roughness, stains, wrinkling, etc. all of which causes discomfort.
Now, coming to why to choose rubber gloves over other variants, the following reasons can well convince you.
Rubber is an excellent insulating material. So, no more worrying about using hot or cold water.
Rubber gloves are quite robust as well as flexible. It is perfect for dish-washing as they prevent pricks and let free finger movements.
Rubber gloves are durable, wear and tear resistant, and come in all thickness and length to suit your purpose.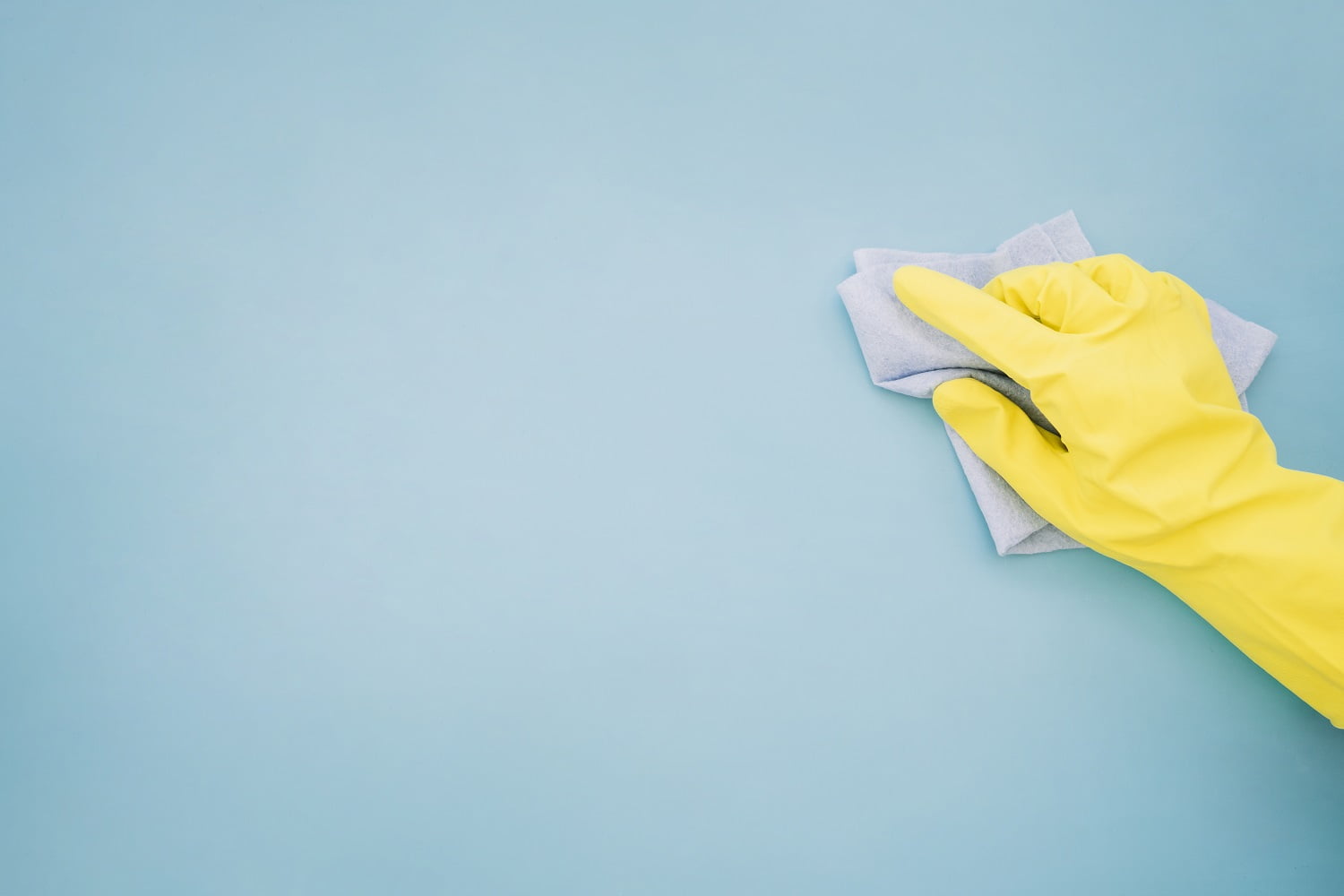 9 Best Rubber Gloves for Washing Dishes
Any tool you use for work should be affordable and good in quality. While wearing gloves has always been vital when you wash a dish, choice of the material of the gloves is very important.
Who doesn't want a good product at a lower price? This is where latex gloves can be your best bet. While it is not very chemical-resistant, they are resistant towards bloodborne pathogens. It is the reason for their extensive use in food and medical industries.
The rubber used in these gloves are natural. As a result, they are good for inorganic chemicals. Rubber is a polymer of isoprene, which means it is an organic material. That is why these rubber gloves are good for inorganic compounds and biohazard protection.
There are some negatives sides of using these gloves like they can cause an allergic reaction when subjected to inappropriate substances. These facts should be considered to decide whether to use it or not.
If our work involves significant chemical reactions and activities, neoprene would be the appropriate choice. The domain of their work is vast and spreads along the sequence of chemically heavy substances. The list includes acids, oils, inks, alcohols, etc.
These gloves are superbly protective for acids and hence called as acid gloves in a lot of places. It is important to mention that these gloves are superbly defensive towards a lot of bases too.
If we go a bit into chemistry, we get to know that there are different kinds of hydrocarbons. Even though neoprene gloves are protective for most types of hydrocarbons, they act weak for halogenated and aromatic ones.
Neoprene is also not very practical for concentrated acids. Acids like concentrated nitric acids or concentrated chromic acids are harmful, and having a pair of neoprene gloves is not going to help you from any sudden accident.
If we set about to start looking for a moderately cheap as well as effective glove, nitrile might be our choice. They have a moderately wealthy chemical resistance power. Besides this, they are reasonably cheap when compared to other varieties available in the market.
That is the reason these gloves are widely used and appreciated. These are so popular in the chemical hubs and industries that it is very much standard for the people over there to handle these kinds of glove.
It is very much familiar to find this type being used in petrol pumps as they resist petroleum solvents well. They resist fats and oils, so these are widely used in medical spaces too. They are an excellent alternative to latex gloves.
These gloves are hostile towards nitrogen, so they should be avoided for the cases of organic compounds containing nitrogen. Otherwise, nitrile is well accepted everywhere.
PVA stands for polyvinyl alcohol. Unlike many types of gloves, this type is a good aromatic hydrocarbon. So where neoprene is not coming in handy, PVA may come to rescue. They are excellent for chlorinated chemicals too.
There is a strange and interesting fact about them: PVA made from a water solution is water soluble. That is why if these substances are kept out in the open air, they will dissolve gradually, by drawing moisture out of the atmosphere.
This point is vital as we can conclude from here that they are very deficient and faulty for water-based solutions. It is always advised to avoid water contact as well as water-based solutions.
Lastly, gloves made of PVA can be used again and again, giving them a recycle value. It is one of the few types of gloves used frequently.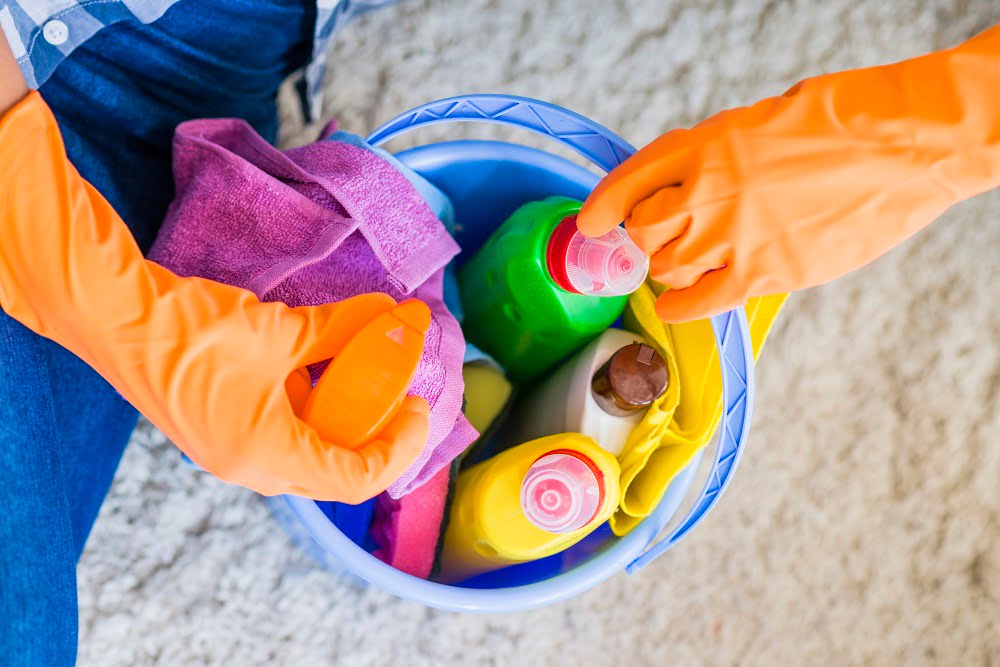 PVC stands for polyvinyl chloride and it is one type of a plastic. There is an extensive application of products made from PVC plastics, the most common example being PVC water pipes used in households.
It is also frequently used in the petrochemical industry. These gloves are disposable and they are cheap. This material has excellent resistance to different acids and easily resist nitric acids, chromic acids, and phosphoric acids.
But, different organic compounds like acetone, ketone are least resisted by this type of gloves. They are poor for most organic compounds. The plasticity quality present in the gloves may cause harm to solvents by contaminating them.
PVC is excellent for chemical reactions with low chemical hazards. They are also very useful for maintaining food hygiene. That is the reason for their wide usage in food industries and eateries. They are an excellent choice for gardening activities as they are adequate for soiling related works.
Butyl rubber has a very high and dense molecular structure. It makes this form of rubber gloves suitable for dish-washing.
Reactive soaps and chemicals can produce harmful gaseous substances while used for cleaning and on coming in contact with water. Other forms of rubber gloves cannot efficiently disallow the gases from moving into them, but butyl gloves can. Being of compact molecular structure, it insulates the inside of the gloves off these toxic and corrosive gases produced.
These gases can irritate the skin of your hands causing blisters and chemical burns. To cite a disadvantage of this material, it is incredibly costly, and not everyone can afford them. If your dish-washing sessions are powerful chemical based, we suggest you invest in it.
It is the most expensive form of rubber glove produced. The creation of the polymer chain of this rubber variant requires a high level of skill and precision. Its high cost makes its application in household dish washing lower. Professional kitchens of high-end restaurants and hotels mostly use this.
No products found.
Viton rubber is so efficient that it finds application even in aeronautical engineering. It works where most other types fail to perform. It ticks all criteria to be a suitable material for washing dishes. It is an epitome of flexibility, rigidness, and durability. It is highly water resistant.
The insulation it can provide is unmatched. You can use the hottest water for excellent cleaning, and you won't feel a thing. It is slippage proof and provides great friction to dishes of any material such as metal, porcelain, plastic, etc. Being tear and temperature proof, the long-serving duration of Viton gloves will make up for the high cost.
Gloves made from natural rubber blends are not a pure form of natural rubber but a combination of a variety of naturally obtained rubbers. It is a notch lower regarding quality than good latex gloves, but this material has good ability.
The blended material is a better and safer option. The chemicals used are a low cost which makes this form of rubber gloves suit your budget better. It can be used against an array of chemical substances often present in food and cleaning material such as alkalis, mild acids, alcohols, diluted soap solutions, etc.
If you are on a budget yet do not want to compromise on your hand safety and beauty, natural rubber blended gloves are your best bet.
Chloronite
It is one of the modern varieties of rubber gloves adapted through the latest technology. It is a rubber blend made by the amalgamation of soft nitrile components and neoprene along with other catalysts and chemicals.
No products found.
Unlike earlier experiments of the past in the hope to create superior quality rubber gloves, which were not food grade and only served as medical gloves, chloronite has lived up to all expectations.
It is highly resistant to corrosive chemicals and has very high durability and flexibility. It makes working and washing dishes comfortable, and finger movements are very smooth due to its elastic and flexible nature.
Chloronite is highly slippage proof and non-toxic. Not only will it protect your hands from drying out and becoming ugly and wrinkly, but the material is also safe enough to not cause skin problems. Unlike other robust rubber gloves, chloronite gloves are lightweight and easily storable.
To Wrap It Up
Cleanliness is vital, but so is the budget. If you can cut a few corners by washing your daily dishes, then it is worth the hard work. No longer would you have to compromise on health, safety or beauty because of washing dishes. Hopefully, our brief and clear guide to the best rubber gloves will help you make a choice!
Related Articles 
7 Best Xiaomi Vacuum Cleaners for Healthy Homes
13 Best Shop Vacs of 2022 | Buyer's Guide and Reviews
11 Best Work Gloves of 2022 | Reviews & Guide