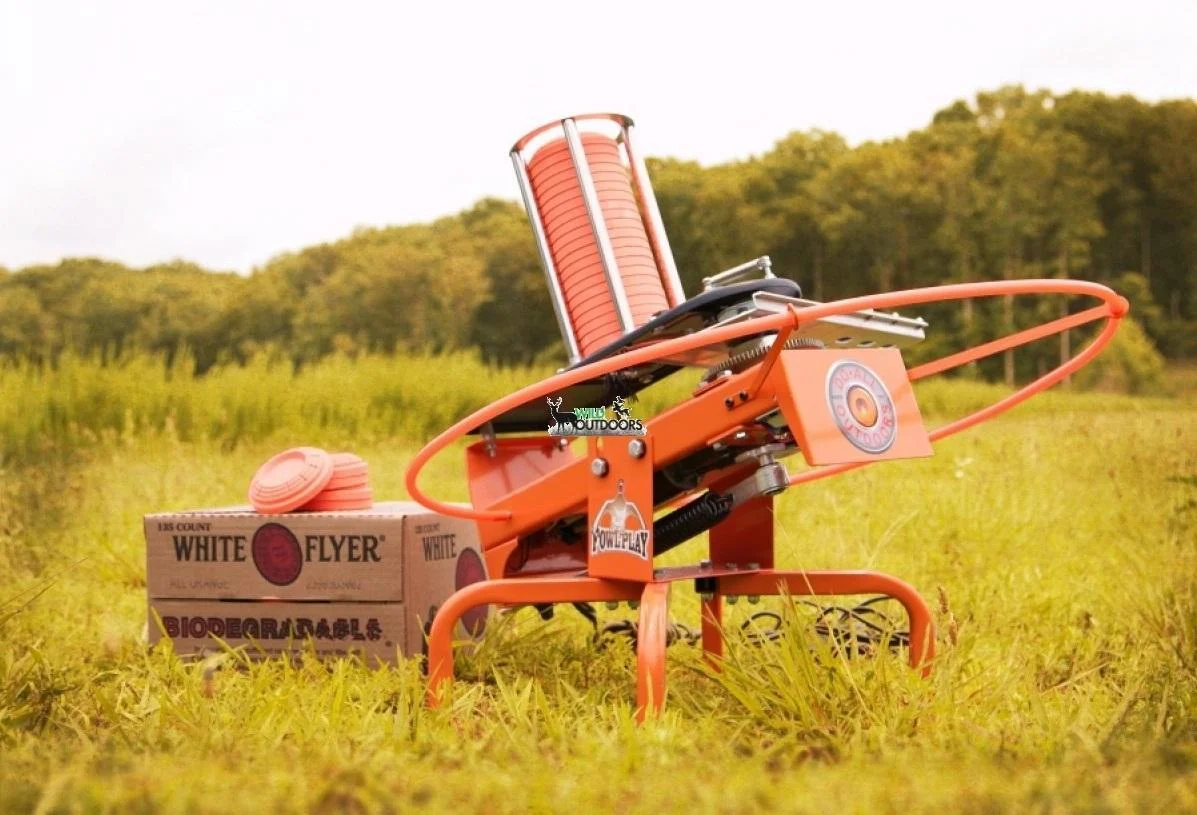 Have you taken the challenge of improving your target skills but lack the perfect device for it? We have got you covered!
To brush up on your target skills, you do not have to spend hefty charges on gun clubs anymore. You can also enjoy the activity in the solitary space of your own backyard. But to do so, what is needed is a good skeet and clay thrower. However, finding the best one can be quite challenging!
After all, there are hundreds of products out there. That said, you need not worry; we decided to review and make a list of the seven best ones to help you make an informed choice.
You will find detailed descriptions of the products along with their pros and cons. Also, there's a buyer's guide at the end that will help you understand how to go about the process more efficiently.
So, without any further delay, let's dive right in!
Top Skeet And Clay Thrower Of The Year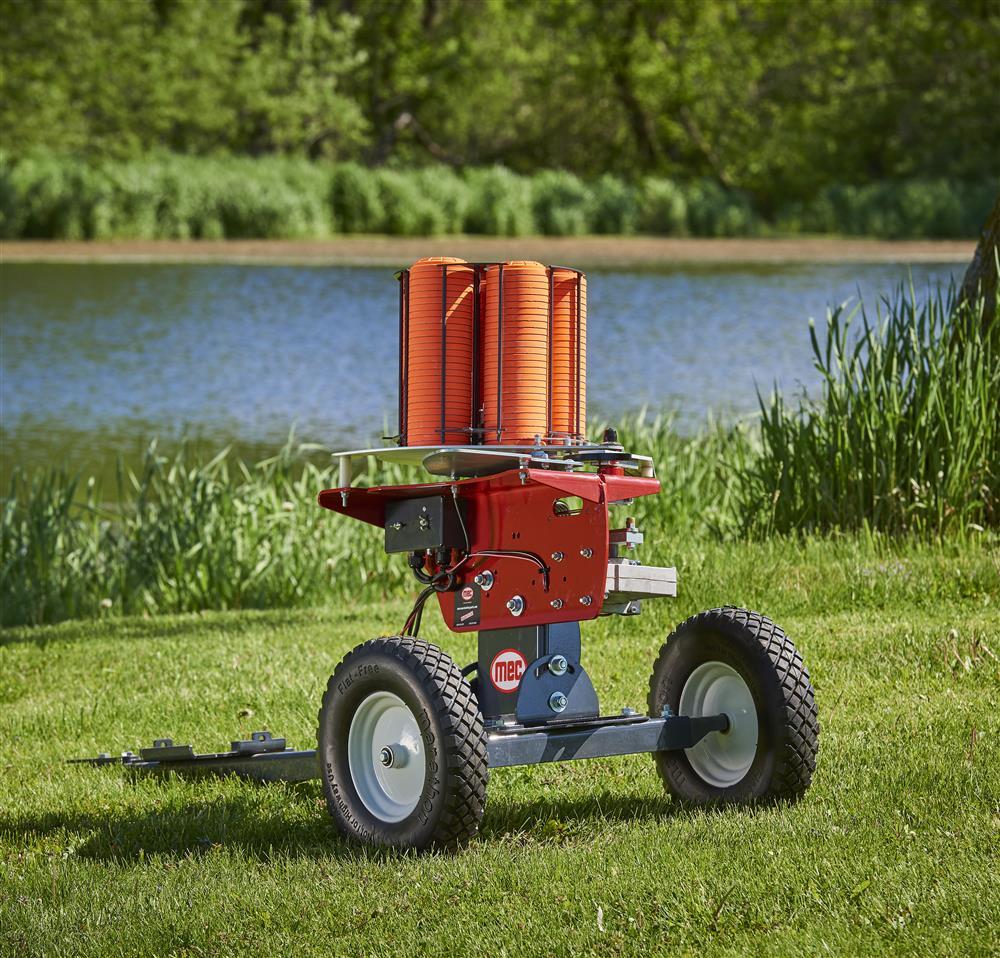 Champion WHEELYBIRD Electronic Trap Thrower is the perfect bet if you are looking for an item to help improve your aiming skills. This is a good option to help you practice in case you have a professional competition coming up. To know more, read on.
Sale
Why Did We Like It?
The design of this product will be the first thing to catch your eye – it is quite compact and that makes it very easy to use. Also, durability is one of its strong suits. We really liked how lightweight it is, weighing just a little above 48 pounds. So, it goes without saying that it is highly portable.
Moreover, this product is battery-powered, and it comes with a 12-volt deep-cycle battery. When it's fully charged, it manages to generate more than 3,000 throws. And even the most aggressive of the shooters do not complain about how strong these throws are.
Furthermore, with this item, you will not face any problems with reloading. It is capable of holding more than 45 clays at one point in time. So, you can easily keep shooting without having to stop and refill.
Also, we must give a special mention to this item for the throwing path indicator it comes with. This keeps everyone, including the thrower, safe.
What Could've Been Better?
There's hardly any complaint that we have with this product – it looks stellar and delivers outstanding performance. However, it is quite a pocket pinch, and in case you are on a tight budget, you have to plan this a little ahead. We would say that for what it delivers, it is quite worth it.
Pros
Stellar design

Very portable

Reloads quickly

Has safety measures
If you are looking for a skeet thrower that can significantly improve the accuracy of your shooting, Trius 10201 One Step Trap is the best bet. It is well known for being self-sufficient and deft, but you will need support from an assistant to help you with the shooting practice.
Sale
Why Did We Like It?
The first thing that caught our attention about this product was the Trius Spin Technology. This feature enables the user to throw clay faster and farther. It also ensures that the throws are a lot more stable with minimal breakage. This delivers fast spins with the least amount of damage.
Furthermore, it cannot get easier to use this item. All you have to do is step on the foot pedal, and that will immediately release the clay ball in one swift motion.
Moreover, it's not just the ease of use but also the highly sturdy design that makes this item stand out. Its solid steel construction makes it extremely durable and tough. Although the steel construction enables it to perform optimally, it is very lightweight. So, you will face no problems carrying this device around.
Whether you are practicing alone or shooting with a group, this product delivers good performance consistently.
What Could've Been Better?
One thing to keep in mind while using this item is that it delivers a pretty strong throw. So, unless you are in a broad outdoor space and have no passersby, avoid using it.
Pros
Great built

Very easy to use

Quite sturdy

Wireless operation
Cons
Not suitable for small or crowded outdoor spaces
Next up on our list, we have Champion Range and Target 40901. For those who are looking for a manual launcher at an affordable price, you can stop looking further. This is one of the best skeet and clay throwers out there, and in this upcoming section, we are going to discuss the best that it has to offer.
Sale
Why Did We Like It?
What good is a product if it gives you a hard time when using it? Well, you will have no such complaints about this item. It is extremely convenient and easy to use. This is operated manually and does not come with many buttons on it that can confuse you.
Moreover, it can be easily operated by one person without needing someone to assist.
Furthermore, when it comes to performance, this item scores quite high. All you have to do is to pull a string, and the clay will be launched. The package also includes target clips that enable the clay balls to be shot in the correct direction.
The manufacturers suggest that in order to achieve a good shooting pattern, you need to play around a little with the launcher. We recommend that you start loose in the beginning, and over time find a perfect spot that you like the best.
What Could've Been Better?
After using it for a while, we can say for sure that it is one of the best manual skeet and clay throwers that are available on the market. However, with use, we realized that the balance is a little off and the item is not completely stable.
Pros
Very easy to use

Affordable price

Can be operated by one person

Quite durable
Cons
Product is not very stable
For the ones who are looking for a skeet thrower that is versatile and can be relied upon, Do-All Outdoors – Competitor is an excellent choice to consider. It is versatile in the kind of throws that it can help you make, and also in the types of mounting systems it comes with. To know more about its features, keep reading!
Sale
Why Did We Like It?
When we say that it is quite versatile in its performance, we are being completely honest! It comes with a full-cock trap that enables you to launch both single and double throws. With this, go ahead and challenge your opponents better and also improve your shooting skills.
Moreover, its mounting mechanism needs special mention. It features both ground and tire mounting mechanisms, and you can choose to use the one that is convenient for you.
Furthermore, its construction is also top-notch. It is made out of heavy-duty aluminum and covered in a rugged powder finish. This makes the product completely weather-resistant.
Additionally, this product won't restrict you in the way you use it. It is quite compact, and the adaptable features it has makes it very easy for you to carry it around. You can be anywhere on the range, and this item will still be a game-changer!
What Could've Been Better?
After using it for a while, we found a small drawback to this product that we were able to fix quite easily. The machine loses balance unless you do something about it. We put weights on both sides, and this issue was readily resolved. In case you face similar issues, we recommend you do the same.
Pros
Very versatile

Multiple mounting techniques

Quite durable

Good construction
Do-All Outdoors RAV1 is an excellent choice for those looking for an easy-to-use option that is highly functional. This orange-colored launcher has stellar looks and will surely become a conversation starter among your friends.
Sale
Why Did We Like It?
Do you not hate it when you have to wait for a long in between the shots? We know you do!
This item completely eliminates this problem and reduces the waiting time to the minimum. It has an incredible recycling period of 2 and a half-second. This wait time is almost negligible and would not let you get bored.
Moreover, the range of this item is also noteworthy. It offers a range between 5-55 yards and thus gives you the opportunity to challenge yourself and get better over a period of time. You would be surprised to know that it is quite flexible, too, allowing you a 5-35 degree of adjustment.
Furthermore, we are giving extra points to this because it is customizable. The foot-activated pedal, by default, comes with a 25-foot cord. However, if the need is, you can always add more extensions and adjust them to your needs. This enables you to advance your shooting skills in a better way.
What Could've Been Better?
Despite the brilliant performance, the one thing we did not like was that it does not hold too many clays at one go. It can house only 25 clays at once, and you will have to take breaks in between to keep refilling the panel. This might seem a little tedious to some users, slowing them in the process.
Pros
Great recycle time

Brilliant range

Can be customized

Easy to use
Cons
Cannot hold more clay at a time
If you are new to skeet and clay throwing, Gunpowder Gear Blue Chukar Auto Skeet Thrower is an excellent option to consider. For a round of simple clay throwing, this item can be your perfect companion. To know how to enjoy a round of clay pigeon shooting with this item, read on.
Why Did We Like It?
What we really liked about the product is how easy it was to use it. It is perfect for beginners and involves a very simple mechanism of use. All you have to master is how to load the clay and train yourself to position the arm for a better throw.
Moreover, to help you in your endeavor, this item comes with a rubber pad that keeps the other clay in line to prevent any problem of jamming.
Now, coming to the launcher, it weighs a little on the higher side but ensures that the swing is completely balanced. It also uses a high angle, and that enables you to use the ground better for support.
This makes your shooting very precise. You will not need to use a flat surface every time you go for a fun round of pigeon shooting.
Additionally, the product comes with 3 stands. These legs are made of premium-quality material and add further stability to your item.
What Could've Been Better?
Despite delivering a brilliant performance, this thrower does not have the best of springs. This spring has to be removed every time you are done using the product, and this might feel a little inconvenient at times. In case that feels like a problem, you can always get it replaced from the nearby hardware store.
Pros
Easy mechanism

Does not jam easily

Launcher performs great

Flexible stand
Cons
The spring is not very great
We could not have wrapped up our list without having mentioned Allen Company – Claymaster Sporting Clay Target Thrower. For the ones who are looking for a skeet and clay thrower that is sturdy and highly efficient, this option will be a complete fit. Available in a bright red color, this item will surely turn some eyes.
Why Did We Like It?
Do you like to operate completely by yourself when indulging in clay-throwing activity? Well, with this item, you can do both the activities of targeting and shooting simultaneously, that too, all by yourself.
This item is foot-operated and enables you to enjoy a good round of clay throwing without someone assisting you.
Furthermore, this item will not let you worry about maintenance and safety. It is highly padded, and that prevents any form of damage. Perfect your throws without fear of hurting yourself in the process!
Moreover, what really stands out is the launcher angle and the arms spring. This lets you adjust the throw angles, distances, and also the speed at which the clay gets launched. The frame is pretty wide, and it enables the thrower to get adjusted to different possible angles.
What Could've Been Better?
The one thing that this product can improve on is mounting. After using it for a while, we realized that the balance was a little off, and we had to put weights on both sides to make it more stable. In case you face any such issue, call their customer service, and they will guide you better.
Pros
Highly efficient throws

Comes with good safety measures

Highly functional launcher

Broad frame for better balance
Cons
Mounting is not very stable
Skeet And Clay Thrower Buyer's Guide
After reading about the top 10 products in detail, you must have already gained a better idea about the items. We have shared the features of the products and also their respective pros and cons. This has shed some light on the items and given you a better insight into them.
However, we understand that you still might be a little confused about how to select the best skeet and clay thrower. With the information we have shared, you are only halfway to your destination. To make the best choice, you need to keep a few other factors in mind while you make the decision.
In this section, we are going to discuss these factors. So, without any more delay, let's see what they are!
Construction
For a device like this, its construction should always be a prime consideration before you think of buying it.
When it comes to how well-built it is, you should look into a few things: the material used to make the thrower and how stable it is. The material tells you how sturdy the device is and how long it can survive. And the stability of the device is all about balance. A well-balanced item will determine how precise your throws are.
The Weight
It gets quite tricky when it comes to the weight of the item. Because both light and heavy ones both have their own sets of advantages and disadvantages.
The ones which are light often face the problem of being off-balance. So, you have to add weight to it to balance it well. The heavier ones, on the other hand, are very difficult to carry around and are thus not really portable.
The best bet, therefore, is to find an option that is somewhere in between. And the easiest way to find that is to try out the product before getting your hands on it.
Ease
There is nothing more frustrating than losing your head trying to set up the item after you buy it. So, it is always a good idea to go for a thrower that can be set up easily. Automatic throwers are easier to set up and require lesser effort from your end to work with.
Another way to make the process smoother is to buy an item that comes with a detailed user manual. If the process is laid down step by step, setting up will become as easy as a cakewalk. You can also help yourself by looking up tutorial videos on the internet to get more insights into the process.
Also, make sure that the manufacturer provides good customer support. If their service is good, then you can directly call them and seek their help in setting up the device. Moreover, keep in mind that customer service should be your helpline in case you get stuck with any problem or the device becomes dysfunctional.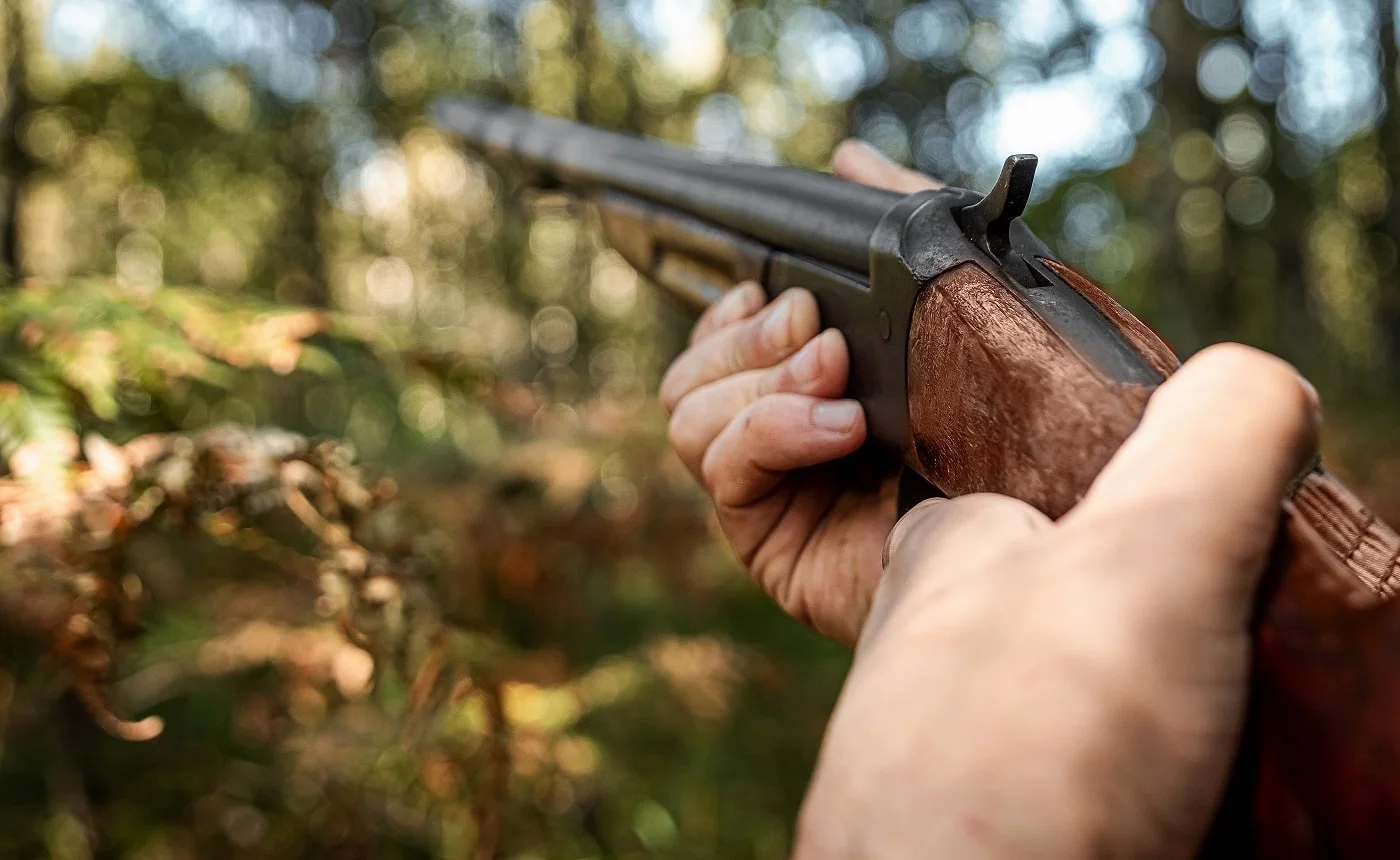 Verdict
Now, we have reached the end of our guide on the best skeet and clay throwers.
We hope that you have a better idea about the features to look for in a good clay thrower from this read. You must have also gained some understanding of how to keep other considerations in mind while you decide on a good clay launcher.
But before saying our goodbyes, we would like to let you in on our favorites. Champion WHEELYBIRD Electronic Trap Thrower takes the award for being the best overall. If you are looking for a sturdy thrower that is easy to use, Trius 10201 One Step Trap is the perfect bet.
Apart from that, for an affordable item that is also very durable, Champion Range and Target 40901 is an excellent choice.
And with that, it's a wrap. Until next time, take care!
Related Articles