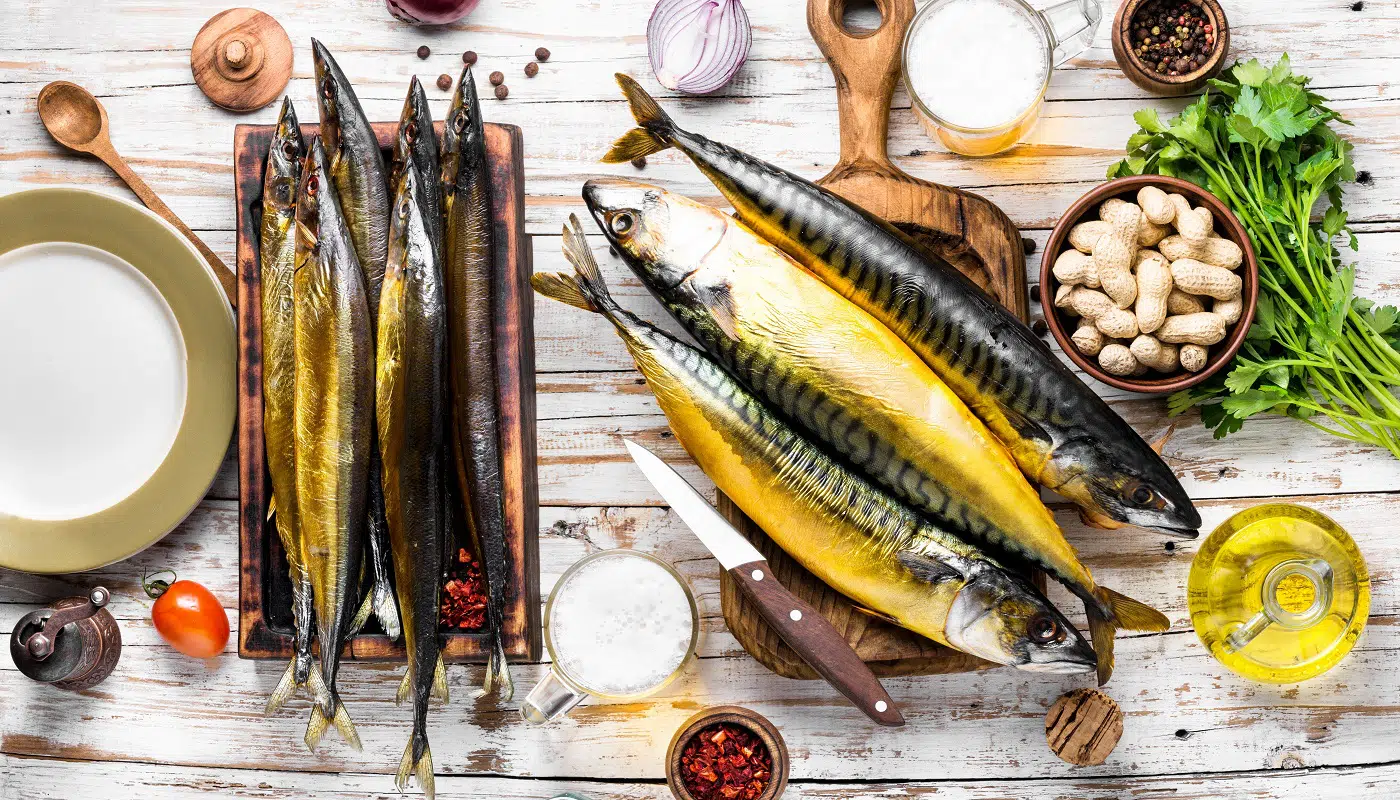 The culinary industry is ever-changing! Every day there are new methods, products, and tools that enhance the quality and taste of food, just waiting to be explored.
Adding a smoky flavor to any food gives it that extra punch without it tasting burnt or overdone.
The concept of smoking food is not new, but it is continuously evolving, and so are the products that help you achieve that flavor. We all know that smoking all kinds of food cannot be done at the same temperature, especially if you are smoking fish AND meat.
While many smokers cater to both, it is essential to pick the right one, especially if your main focus is fish.
Today, we are here to recommend some of the top smokers for fish that will help you achieve that smoky umami flavor you've been trying to get.
So, without further ado, let's begin!
Best Smokers for Fish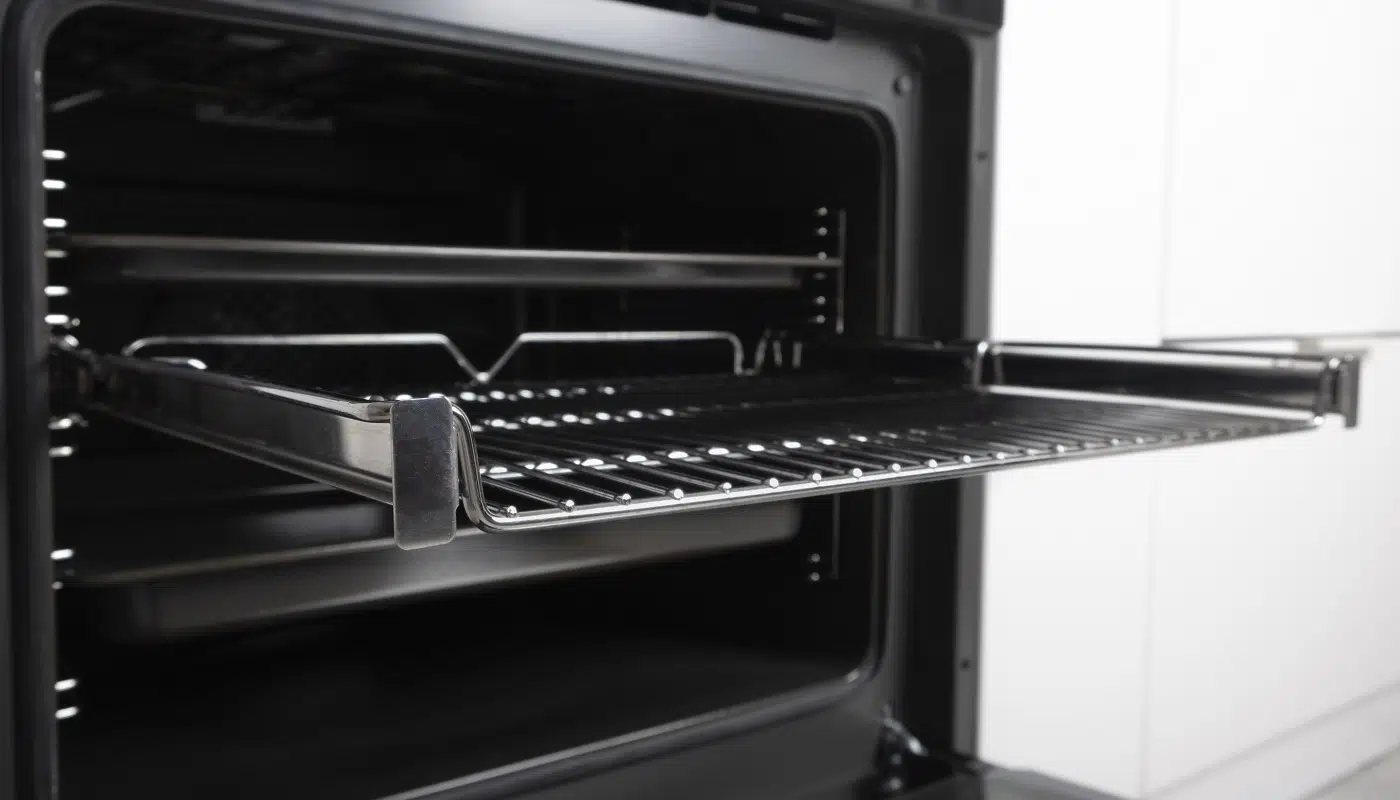 One of our top recommendations is the Masterbuilt electric smoker. It may look like a tiny little thing but has plenty of room inside. Since it is so compact, you can place it anywhere and not worry about it taking up much space. With this Masterbuilt model, you can show off your culinary skills at the next gathering.
Why Did We Like It?
The wood chip loading tray was one of the first features that stood out for us. Opening the lid or door to any appliance like an oven, grill, and a meat smoker too often can lead to the food not being cooked properly.
This is why it is great to have a wood chip tray that can be accessed from the outside. It is easier to preserve the smoke inside since you don't need to open the door for anything.
Coming to the design of this smoker, it is digitally controlled with a display on the top, which tells you everything you need to know. Another significant part about this smoker is that it has an air damper that can control the temperature and smoke inside.
Overall, if you are looking for a compact smoker with modern features, this is the one for you.
What Could've Been Better?
The Masterbuilt smoker is quite popular among a lot of smoke-infused food enthusiasts. However, a consistent drawback that we found was that the smoker does not produce enough smoke. If you are the kind of person who wants the meal to be heavily smoky, then this is not the right product for you.
Pros
The wooden chip tray is easily accessible

The smoker is digitally controlled

Compact with a large capacity for food

Has an air damper
Cons
Not enough smoke is produced
Next, we have the efficient Char-Broil Electric Smoker. This easy to use smoker is an excellent addition to your home if you love smoky food. It has all the essential features as well as an easy way to keep track of the food inside, so you do not have to be around it constantly.
Sale
Why Did We Like It?
This electric smoker has a remote, digital display, AND it beeps when the food is done. What's not to like? The last thing you want is to constantly monitor the food instead of having a fantastic time with your guests. And this smoker ensures that you never have to do that!
Moreover, once your food is done, you don't have to waste time guessing if it's cooked all the way through. You just need to use the thermometer that comes with the smoker.
Plus, once the food is cooked (at least according to the smoker), it will automatically turn off but still keep the food inside warm. So, in case you do not make it to the smoker on time, you can rest assured that the food is not cold as ice. It really doesn't get easier than this!
Additionally, the Char-Broil smoker is very easy to clean and has a grease tray with a large capacity.
What Could've Been Better?
As unique as this smoker is, there have been complaints of it not lasting very long. It works perfectly for a while, but the wires tend to get spoilt after a few uses, reducing the machine's life. We hope this problem is fixed soon by the company!
Pros
Thermometer included with the smoker to check the temperature of the food

Automatically turns off when food is done but also keeps it warm

Track progress with a remote

Easy to clean and operate
The Big Chief electric smoker is an affordable, easy to use, and easy to clean food smoker that is best for people who are just getting introduced to the concept of smoking food. The smoker comes with a bag of wood chips, so you do not have to worry about figuring out what to use.
Sale
Why Did We Like It?
The one thing that caught our eye when we were learning about this smoker was its life span. Numerous glowing reviews discuss how this smoker lasted over a decade (at the very least) for many people. This was not expected by a smoker that is so simple and affordable.
If you are looking to smoke food, especially fish, this is the one for you. The consistent and unchangeable low temperature is ideal for when you want to smoke some salmon since fish does not require higher temperatures.
Coming to the design of this smoker, it is quite basic. As mentioned above, this is a simple food smoker that runs on wood chips. The idea is just to smoke the food and not cook (read: overcook) anything, which it does to perfection.
To sum it up, it is a simple smoker that will smoke anything to perfection for a very long time.
What Could've Been Better?
It was hard trying to find anything wrong with this smoker. However, if you are the kind of person who wants a high-end smoker with modern features that can also grill/cook food, then this is not the one for you.
Pros
Ideal if you only want to smoke food, especially fish

Easy to assemble and use

Very long life span

It has massive racks and an excellent capacity to hold a lot of food
If you are on the lookout for a high-quality food smoker that will provide tasty food but don't want an overly complicated device, this is the one for you. The Bradley smoker is a great choice for easy and simple food smoking. Plus, it is quite appealing to look at as well. It will be a great addition to your home.
Sale
Why Did We Like It?
The smoke diffuser and vent for dirty smoke to escape were what caught our attention. It was refreshing to see a company identify that and work towards giving its users clean and even smoke for a better food experience.
Another great feature is that the racks have support so they won't topple over and fall while you take the food out.
Now coming to the user-friendliness of this device. Bradley prides itself on having a wood loader that does not need constant monitoring. After you load the bisquettes provided in the chamber, it does not need to be refilled for some time.
The fact that most of the work is done by the machine itself is what really stood out. With minimal effort, you can have delicious smoked meals in no time.
Finally, it is essential to note that everything that needs washing is dishwasher friendly, so you really do not need to put in any effort for the better part of this whole process.
What Could've Been Better?
A major flaw in this electric smoker is the bisquette chamber. Reviewers who have been using this device for a while have mentioned that the chamber works perfectly, but after a few uses, the bisquettes stop automatically moving ahead.
Pros
Gives clean and even smoke to food

No need for constant monitoring

Long-lasting

Easy to clean
Cons
Bisquettes don't automatically proceed in the chamber after some time
Now we have the Weber smoker in size 18-inch (available in 2 more sizes). All three sizes of this smoker have small-medium capacity to hold food. This smoker is great for people who understand how food smoking works and want to put all their knowledge to the test, one chunk of meat at a time.
Why Did We Like It?
One of the best things about the Weber smoker is that it is compact and ideal for cooking for a smaller crowd. It is excellent for people who are enthusiastic about smoking their food on a regular basis.
Now, let's talk about the design. This smoker's layout and design are not hard to understand, and the device is easy to assemble. It has adjustable dampers that control the heat. 
A great thing about the dampers is that they are on the outside, so you don't even have to lift the smoker's lid.
With plenty of room to smoke food for yourself or a small group of people, this smoker is going to give you delicious smoky goodness for a long time.
What Could've Been Better?
This particular smoker prides itself on being the best in slow cooking. However, a significant design flaw that users mentioned was the water pan. The pan is too big and not optimally located for slow cooking, which might hinder the whole process.
Pros
Temperature control from the outside

Ideal for personal use or a small gathering

Easy to assemble and durable

Great for beginners
Cons
The water pan can cause issues in slow cooking
Here we have yet another Masterbuilt electric smoker, but this time with Bluetooth features. This electric smoker is packed with new features that will make the smoking process a whole lot easier. This sleek-looking model with a locking door will trap all the smoke and bring out some fantastic flavors.
Why Did We Like It?
This Masterbuilt electric smoker has fantastic features (and then some!) that blew our minds.
For starters, it is Bluetooth controlled. This allows you to put all the food you need to inside the smoker, set it up, and forget about it. There is no need to babysit the device when you can keep a check from anywhere through your phone.
Another great aspect was the grill and finish off feature. The versatility of the smoker gives you enough liberty to not use it just for one function.
So, if one day you're only trying to add smokiness to the dish instead of cooking a whole turkey, you can do it with this one.
Finally, just like the previously reviewed Masterbuilt smoker, this one has ample space inside but a compact design that does not take up a lot of space.
What Could've Been Better?
While the Bluetooth feature is a definite bonus, there have been instances where the connectivity was not up to the user's expectations causing them to restart the smoker. However, Masterbuilt has a variety of smokers that work the same but without the Bluetooth. So, if this is not for you, you still have plenty to choose from.
Pros
The device can be monitored from anywhere

Generous capacity

Minimal setup time

It does not take up a lot of space
Cons
Bluetooth connectivity can be an issue
Another very versatile electric smoker is the one by Royal Gourmet. This 28-inch electric smoker is multi-functional and can cater to all your barbeque related needs. It is quite affordable, keeping in mind what it has to offer and is quite user friendly. This smoker is going to help you bring the best out of anything you put inside it.
Why Did We Like It?
One of the most distinct features it has is that it can be used for grilling, barbequing, smoking food, steaming, drying, etc., and all that at a very affordable price. You certainly do not need any other appliance since this can cater to almost everything.
The next thing that we found quite convenient was the thermostat on the outside of the smoker. This way, you can check on what's happening on the inside without opening and closing the door.
Overall there have been consistently great reviews about well this smoker traps the smoke and has a sturdy latch that does not let it escape.
The device has a lot of space, so you can host your family and give them appropriately smoked goodness without breaking a sweat.
What Could've Been Better?
One of the most common complaints with this smoker has been regarding the temperature. Users have claimed that it does not have enough heat and doesn't create enough smoke. However, if you are looking to use foods that do not require a high temperature, this is perfect. Plus, it does have a lot of other uses too!
Pros
Sturdy and good quality door latch

Can perform multiple functions for your food

Spacious

An external thermostat on the door makes it easier to use
Cons
Temperature does not rise adequately high for some users
On our list of recommendations, we now have the Pit Boss gas smoker. If you are looking for a smoker that will enhance your barbecuing experience, this brand is the one to rely on. They have a range of smokers and grills along with endless accessories that will make your food (and you) an instant hit.
Why Did We Like It?
First things first, this is a gas smoker. So, if you have been using an electric smoker and weren't satisfied with the amount of smoke before, this will surely meet your expectations.
A great feature in this Pit Boss smoker is that it has dual burners, but they are controlled by a single dial for more straightforward and efficient temperature control. Plus, it has a single push ignition that ensures you do not waste time trying to get this to come on.
Now, coming to the function of the smoker. While Pit Boss has a wide range of products, this smoker has a 5 in 1 function. You can use it to smoke, barbeque, roast, grill AND bake anything you like.
Overall, it is relatively easy to operate and move around, thanks to the wheels behind the smoker. Plus, the easy access grease tray ensures minimal effort is put in for cleaning.
What Could've Been Better?
So, to be honest, there was nothing wrong with the smoker itself. However, there have been consistent complaints regarding the customer service Pit Boss provided. Users have claimed the customer service to be unresponsive.
Pros
It does not require constant monitoring

Easy access grease and chip tray

Sturdy door seal ensures smoke is trapped in

Push-button ignition for faster start
Finally, on this list of fish smokers, we have the Dyna-Glo electric smoker. This is a beautifully modern smoker that can be operated digitally on any device. It is a 30-inch product with plenty of space inside and many other unique features. The Dyna-Glo smoker is here to make sure that your experience smoking or barbecuing anything is effortless and fun!
Sale
Why Did We Like It?
If you are looking to have a genuinely seamless food smoking experience, the Dyna-Glo smoker is the one you should count on.
One of the best features it has is Bluetooth connectivity. You can control the temperature and keep an eye on the food inside by monitoring it on your smart device. You can rest assured that the Dyna-Glo is working its magic without babysitting it.
Another great aspect is the integrated food thermostat it has. Using this means never having to guesstimate if the food is cooked or not. Plus, it also automatically shuts down when the food reaches the desired temperature.
Overall, it's a sturdy device with flexible mobility (thanks to its rear handles). The icing on the cake is that it is also easy to clean and maintain.
What Could've Been Better?
There were a lot of consistent complaints regarding the lifespan of this product. While the smoker works perfectly when you purchase it, there have been instances where it stopped working after a short while.
However, it is not something to worry about because maintaining this smoker is very easy, and when maintained properly, anything can have a long and durable life.
Pros
Easy to clean and maintain

Digitally controlled

Smoker shuts off automatically

Seamless operation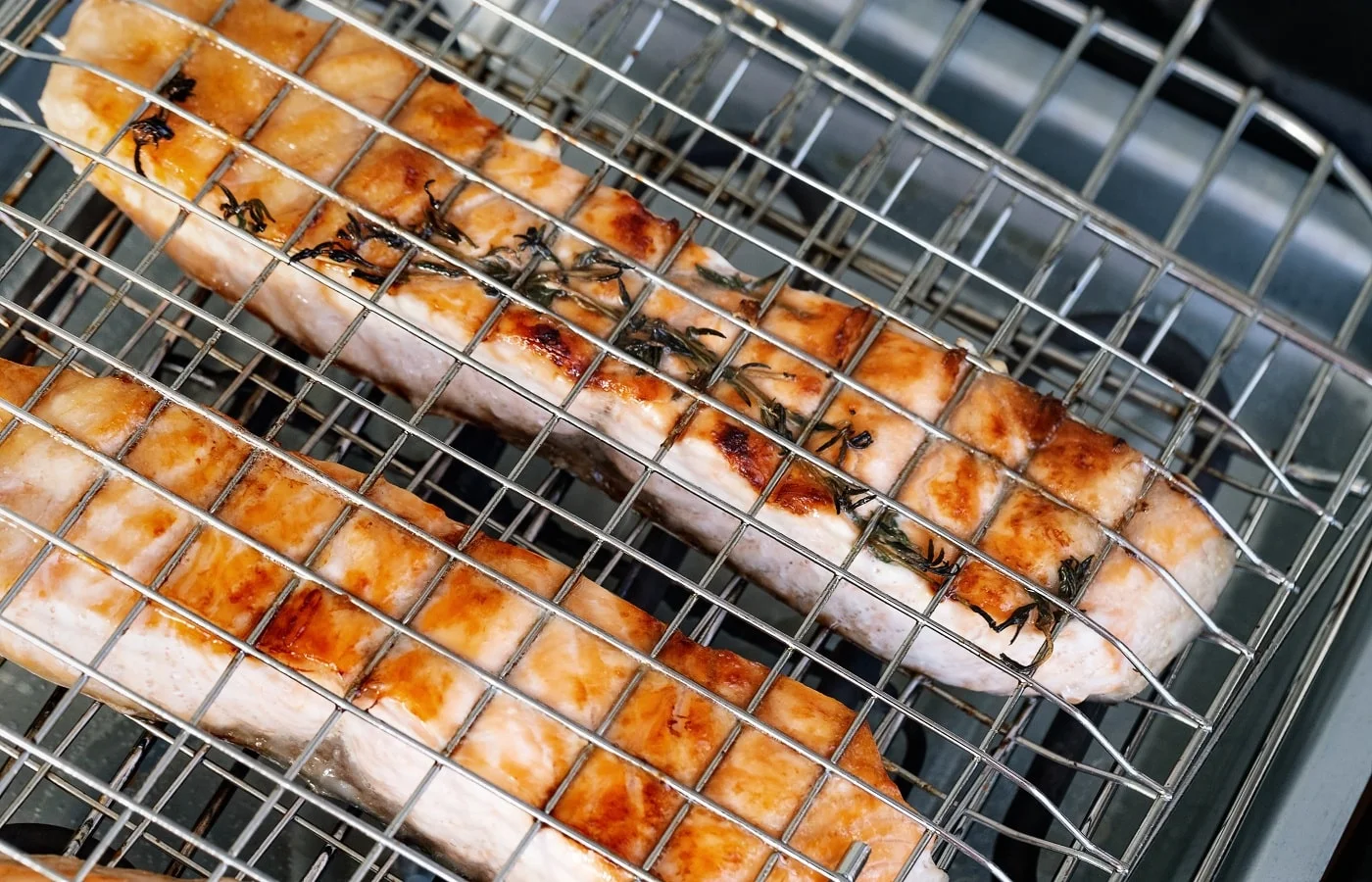 Smokers for Fish Buyer's Guide
We all love food, and that is why we know that when the taste of any food does not meet our expectations, it can ruin our whole mood. This emotion is only heightened when the food is cooked by you.
Whether you are hosting an intimate dinner or an elaborate barbecue session, the last thing you need is for the equipment to cause problems.
This is why we have decided to put together a small guide that will help you pick the right smoker by discussing what you should be looking at when considering buying one.
Type
With many different types of smokers available – charcoal, gas, wood, electric – it can be challenging to decide.
Wood-based smokers give out the best flavor but can be expensive. So, it is essential to identify what holds priority in this case. If you're looking for an affordable smoker, then charcoal or gas-based smokers will be ideal. But, if you want to be fuel-efficient, then electric smokers are the way to go.
Size and Mobility
Another important aspect is the size of the smoker. If you live in smaller spaces or do not have a wide patio/deck, it will be best to look at vertical smokers as they take up a significantly less amount of space. Also, make sure they have enough handles and wheels in case you need to move it around.
Temperature Control
Fish requires lower temperatures than meat. But, if fish is not all you will be smoking, then consider looking at smokers that allow you to control the temperature easily. You also need to make sure the smoker's base temperature is low enough to suit your needs.
Operation and Maintenance
This one is pretty obvious. Any smoker you pick has to be easy to clean so that you are not put off at just the thought of using it because the aftermath is too stressful to handle. Easy access wood chip/grease trays and dishwasher safe elements make this process easier and more enjoyable.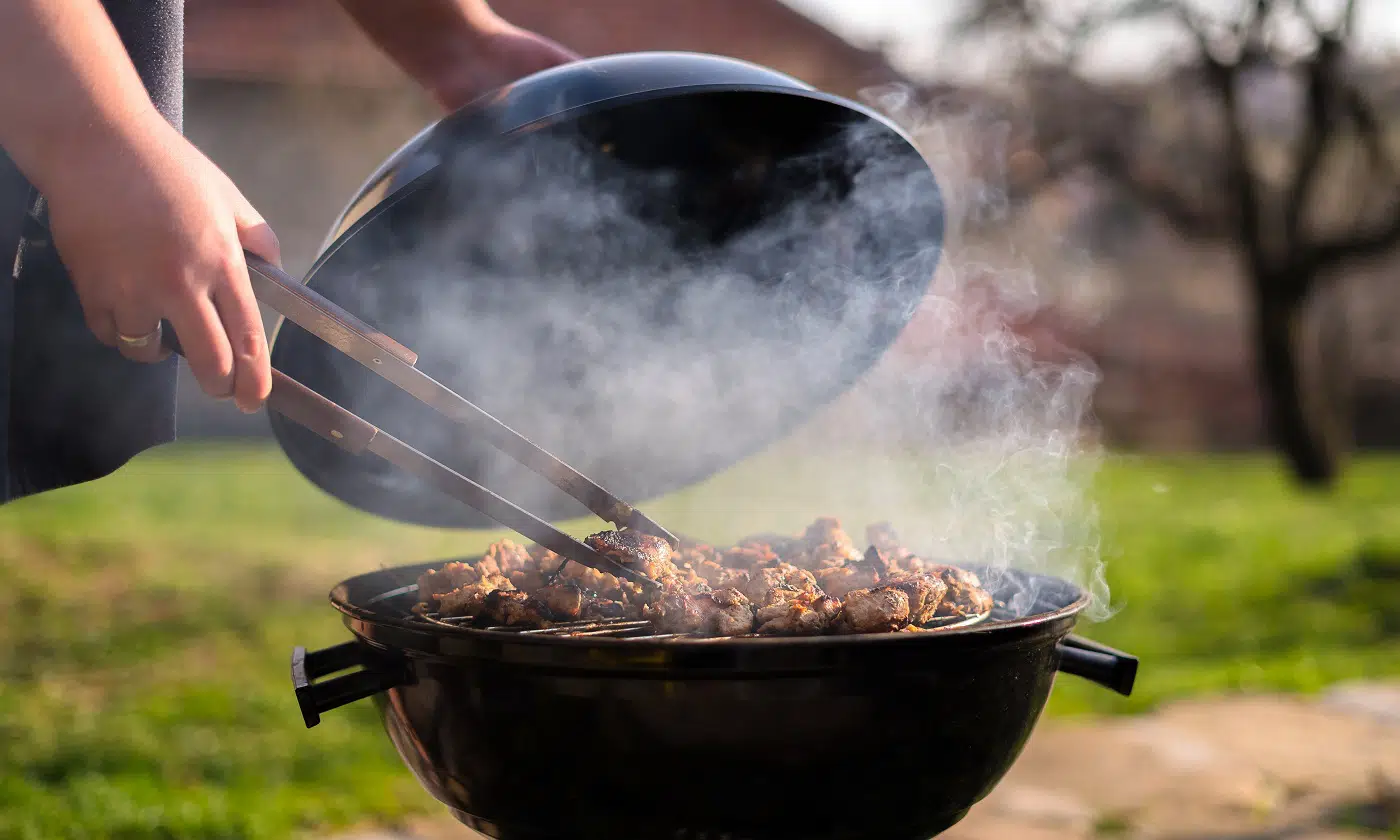 Verdict
And with that, we come to the end of this guide!
Having a backyard barbeque and grill session with your family and friends can be fun, but it doesn't have to be a hassle. That is why picking the right equipment is crucial.
Before we leave, we'd like to give you a quick reminder of our favorites from the list. For a smoker that you can digitally control and don't have to monitor in person constantly, we recommend the Masterbuilt or the Dyna-Glo smokers.
But if you are looking for a simple product that smokes the food and delivers excellent results every time, tave a look at the Big Chief smoker.
We hope we could help come to a better decision. After all, that salmon isn't going to smoke itself!
Bon Appetit, folks. See you next time!
Related Articles
7 Best Electric Smokers | Reviewed & Buyer's Guide
7 Tips for Smoking Meat with an Electric Smoker
13 Best Grills For Apartment Balcony
5 Best Smokers for Turkey Right Now [Buyer's Guide]
7 Best Smoker For Making Jerky
11 Best Smokers for Summer Sausage
46 Best BBQ Forums, Websites & Broadcasts