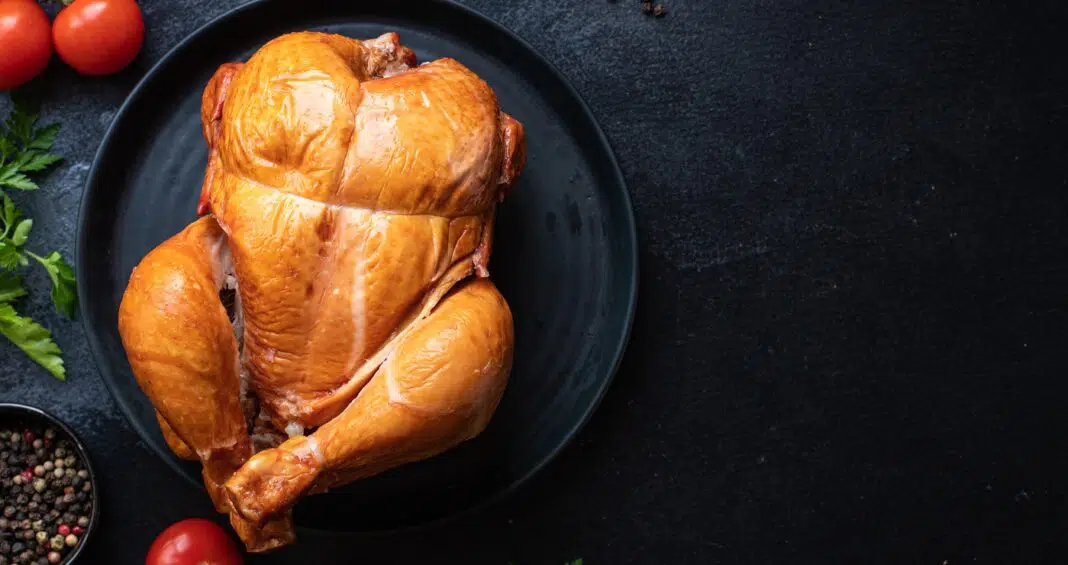 If you love smoked turkey but are confused about how to select the best smoker, don't you worry. We have got you covered!
The right smoker makes your turkey taste delicious and also becomes a good companion for you when it comes to cooking other items. Also, it will make your barbeque parties seamless, because reducing your workload in the kitchen means you get to spend more time with the guests.
However, the market is flooded with hundreds of smokers, and we understand when you say that it is a very challenging task to choose the best one. In order to help you, we conducted extensive research to come up with the top 5 choices of smokers.
In this guide, we will be discussing the pros and cons of each of these products in great depth. Also, there's an added buyer's guide to help you further in the decision-making process.
So, without further ado, let's dig right in.
Top Smokers for Turkey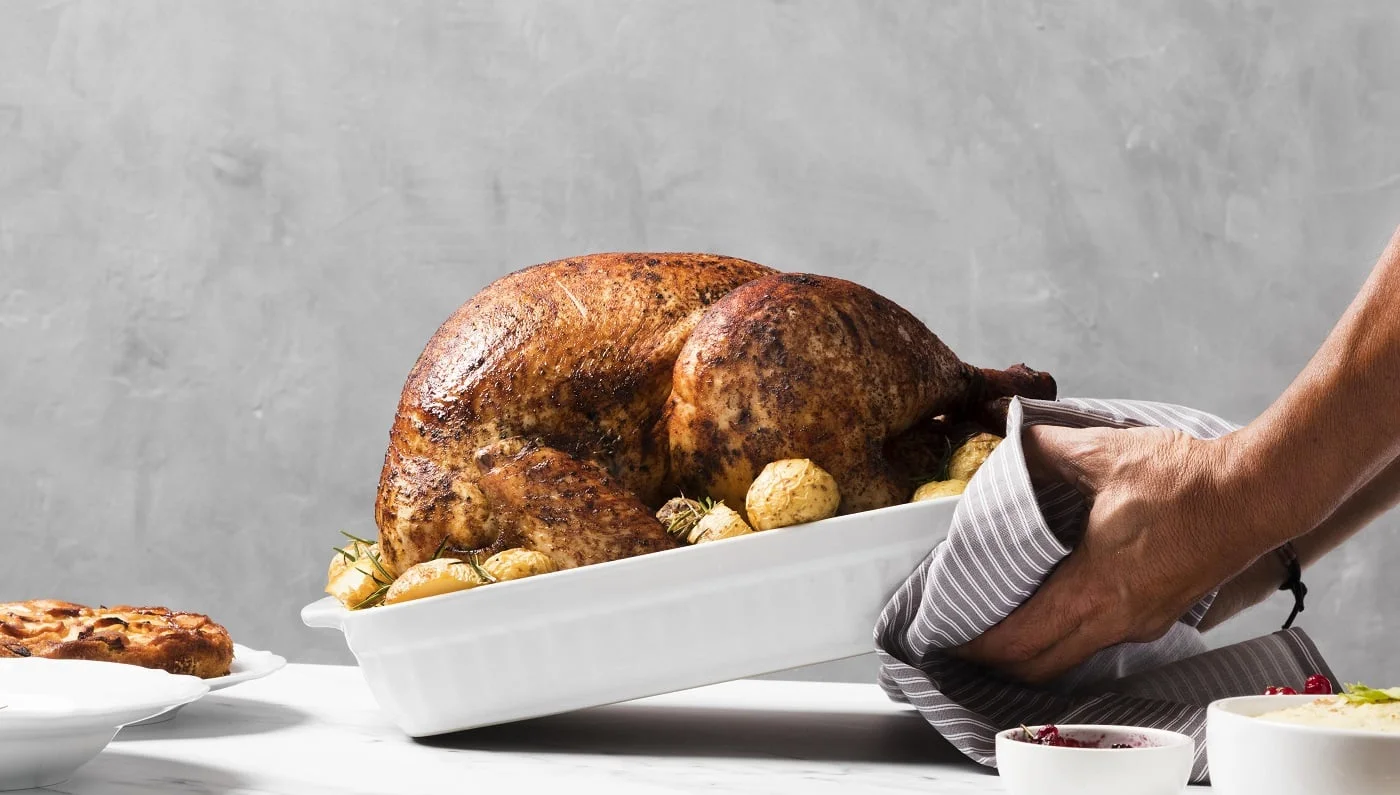 If you are looking for a heavy-duty smoker to smoke your turkey to perfection, Dyna-Glo DGO1176BDC-D is the perfect choice. With this, you can also achieve the best performance when it comes to preparing a variety of dishes. It is incredibly versatile, and you can easily achieve your cooking goals with this.
Why Did We Like It?
One of the best things about this product is its design; its vertical design helps the heat rise naturally, thereby increasing efficiency and also adding to the smoky flavor. Offset design is instrumental in preventing the heat from directly reaching the food and allows it to get simmered.
Moreover, it enables you not just to roast your turkey but also a variety of other items. It comes with six height-adjustable cooking grates that give a total of 748 square inches of smoking area. And you can put as much as 25 pounds on each cooking grate.
Also, cleaning it will not be a problem at all. The in-built charcoal and ash management system comes with a charcoal chamber. So, you can easily slide and remove the ash pan without any discomfort.
Furthermore, what's a big plus is the steel charcoal chamber, which is porcelain-enameled. It is uniquely designed to keep briquettes stacked tight to further improve the burn efficiency.
What Could've Been Better?
When it comes to performance, there's not one thing that we can complain about. However, we noticed that the grease drip pan is a little small and cannot handle a very heavy load unless you keep clearing it. So, if you are planning a party with a large number of guests, keep this in mind.
Pros
Good design

Large cooking area

High burn efficiency

Easy to clean
Cons
Grease drip pan is comparatively small
For those who are looking for wood pellet smokers, Z GRILLS ZPG-450A is an excellent option to consider. This 8-in-1 grill is good for grilling, smoking, baking, roasting, searing, barbequing, or for simple char-grilling.
Sale
Why Did We Like It?
Whenever we think of getting wood-smoked flavors in our turkey, this is the product that comes to mind. This wood pellet grill adds a unique flavor to your food that is quite distinct from the ones you get from other gas or charcoal grills.
Moreover, you do not have to continually tend to the griller as your food gets cooked. Just set the temperature and sit back and enjoy. It is not at all labor-intensive and will do all the work once you set the temperature. We really appreciate the fact that we did not have to babysit the grill.
Also, we couldn't help but be impressed with the fact that it is quite durable. Made of sturdy steel with a high-temperature powder coating finish, it is built to last. So, you can enjoy a long-lasting experience of incredible smoky flavors with this product.
What Could've Been Better?
In spite of the beautiful flavors it delivers and its durability, we did not like that the packaging of this product was not quite great. The boxes that it arrived in were a little flimsy, and we expected better from a product as good as this.
Pros
Produces unique flavors

Auto-cooking

Very durable

Easy to handle
When we are talking about smokers for turkeys, there was no way Cuisinart COS-244 would not make it to our list. You will not need any special training or prior experience to get amazingly good food cooked with this device. It is quite fast, and within minutes of lighting the smoker, it is ready to use.
Sale
Why Did We Like It?
This product really stands out when it comes to space. It has 5.45 square feet of a spacious interior that allows you to smoke meat and also a variety of vegetables simultaneously. Because of the vertical footprint, it becomes a good fit for patios and also for barbeque kitchens.
Moreover, you do not have to constantly open the door when you want to check if the meat is cooked properly. A built-in thermometer is placed on the front door that helps you to easily monitor and adjust the internal temperature easily.
Additionally, you also get to have complete control over the temperature and the smoke released by this item. It is equipped with an adjustable gas supply that lets you control the amount of heat according to your requirement.
There are two doors and a rear vent that enables optimal smoke access. You can open it and close it to control the amount of smoke that exits the oven.

What Could've Been Better?
If you are new to smokers, you might find it a little challenging to install the product and get it started. It does not come with a detailed set of user manuals. And you might need to call a friend to help you set it up.
Pros
Temperature can be easily controlled

Very spacious

Smoke-control

Sturdy tray holds
Next up on our list, we have the Oklahoma Joe's Longhorn. It comes with a reverse flow technology that will provide you with an unparalleled experience with enhanced heat and smoke evenness. To know more about what this product has under its sleeve, read on.
Sale
Why Did We Like It?
When it comes to grilling, we understand how important it is that the cooking area is big and efficient. This one comes with 1060 square inches of total cooking surface. However, this is also divided. You will get 751 square inches in the main chamber and 309 square inches in the firebox compartment.
Moreover, the reverse-flow technology uses a series of 4 baffles to let heat and smoke pass through the main chamber. This helps to deliver an evenness to the smoked turkey and delivers utterly delicious results.
Additionally, this product is quite durable and is made of heavy-gauge all-steel construction. Its cooking grates are coated with porcelain and have multiple dampers for better heat and smoke control.
Also, it is relatively easy to clean the item. The firebox chamber is composed of a large stainless steel fuel basket that makes it very easy to clean and remove ash.
What Could've Been Better?
There's no doubt that it will help you cook some of the best turkeys. However, we have to mention that it does take up a lot of coal for ignition. Make sure you arrange it properly before you start cooking. Also, there would not be much coal left after you shut it down.
Pros
Easy to clean

Big cooking area

Reverse flow technology

Highly durable
We could not have wrapped up our list without having mentioned Masterbuilt MB20071117. Its design is quite commendable, and it adds up as a beautiful accessory in your kitchen or patio. This digital electric smoker is also a good conversation starter at parties.
Why Did We Like It?
The best thing about this product is that it is digital. So, it gives you more control when it comes to operating the device.
With this product, you will get a digital panel that will allow you to switch on and switch it off with much ease. You can also modify the cooking temperature and time from this digital panel.
Moreover, you do not need to worry at all in case the smoke gets too much to handle. It comes with an air damper that helps to moderate excess smoke.
Furthermore, when it comes to ease of use, this product is a stellar choice. The patented side wood chip loading system ensures that you can add wood chips conveniently without opening the door. Also, it is very easy to clean, thanks to the wood chip tray for ash removal, which is very convenient to use.
What Could've Been Better?
We cannot deny the fact that this product delivers incredible results. But it is quite a pocket pinch. Do keep that in mind before you consider getting your hands on this product. This definitely is not a budget buy.
Pros
User-friendly

Handles excess smoke easily

Easy to clean

Temperature can be easily controlled
Turkey Smokers Buyers' Guide
By now, you must have gotten a clear idea about the features and specifications that all the top 5 best smokers for turkey have to offer. We've put in quite a lot of research to bring the details to help you choose the best option.
However, we know that you still might face some dilemmas regarding which option to go for. So, trust us when we say that you are only halfway to your destination. To help you further, we have compiled a buyer's guide that has a few more considerations that you need to keep in mind.
So, without any further delay, let's check them out.
The Size Of The Smoker
The primary thing to look out for when deciding on an option should be the size. You'll find grills that cannot hold more than just a hamburger, and then there are grills big enough to feed a big group of people.
If your family is small and you want a budget-friendly option, go for a small smoker. But that will inhibit you from hosting big parties at home. You can still cook bigger meals on your small smoker, but it will take more time.
So, consider how many people you generally cook for during your regular backyard barbeques and opt for a model accordingly.
Price Of The Model
Given the huge price range that smokers come in, it is no wonder that price should be a significant consideration.
When you think of price, do not just restrict yourself to the price on the label of the product. Also, think about all the long-term expenses you might incur because of all the additional changes. Take into consideration the type of fuel you have to use and all the other accessories that you might need to install.
Another major consideration is how hefty maintenance is. Also, think about how long the product is going to last.
Temperature
Temperature is a crucial factor when it comes to cooking. Some food tastes better when cooked on high heat for a short time span. And then there are some that taste delicious when cooked on low heat for a longer time durations.
While choosing an option, look into how hot the smokers get and how much time it needs to get heated up. How the meat turns out will be a direct result of these considerations. A perfect choice is dependent on the kind of meat you generally cook, the flavors you prefer, and most importantly, convenience.
Safety
Safety is a big concern when it comes to choosing a smoker/griller. If you choose to go for propane fuel, do remember that it is extremely inflammable and can easily explode unless handled with caution.
If you have any form of respiratory disease, proceed with caution. These devices do emit smoke. However, there are devices that allow you to control the smoke that is released according to your convenience.
Maintenance
We always suggest that you go for an option that is easy to maintain. Tough maintenance often leads to you using the device less in fear of a long cleaning process.
Go for an option that comes with a detachable ashtray and grease drip tray. This way, cleaning will not be much of a hassle.

Verdict
With that, we have reached the end of this informative guide. If you love smoked turkeys, you must know by now which one to get for the best results. We hope you had fun learning about the products in detail.
But before we take your leave, we would love to quickly recap our favorites from the list. Dyna-Glo DGO1176BDC-D is the best pick overall. If you are looking for an option that has multiple functions, we suggest that you consider Z GRILLS ZPG-450A. And if ease of use is your prime concern, Cuisinart COS-244 is the safest bet.
And with this, it's a wrap. Until next time, let those turkeys get smoky!
Related Articles
7 Best Electric Smokers | Reviewed & Buyer's Guide
7 Tips for Smoking Meat with an Electric Smoker
13 Best Grills For Apartment Balcony
7 Best Smoker For Making Jerky
11 Best Smokers for Summer Sausage
46 Best BBQ Forums, Websites & Broadcasts