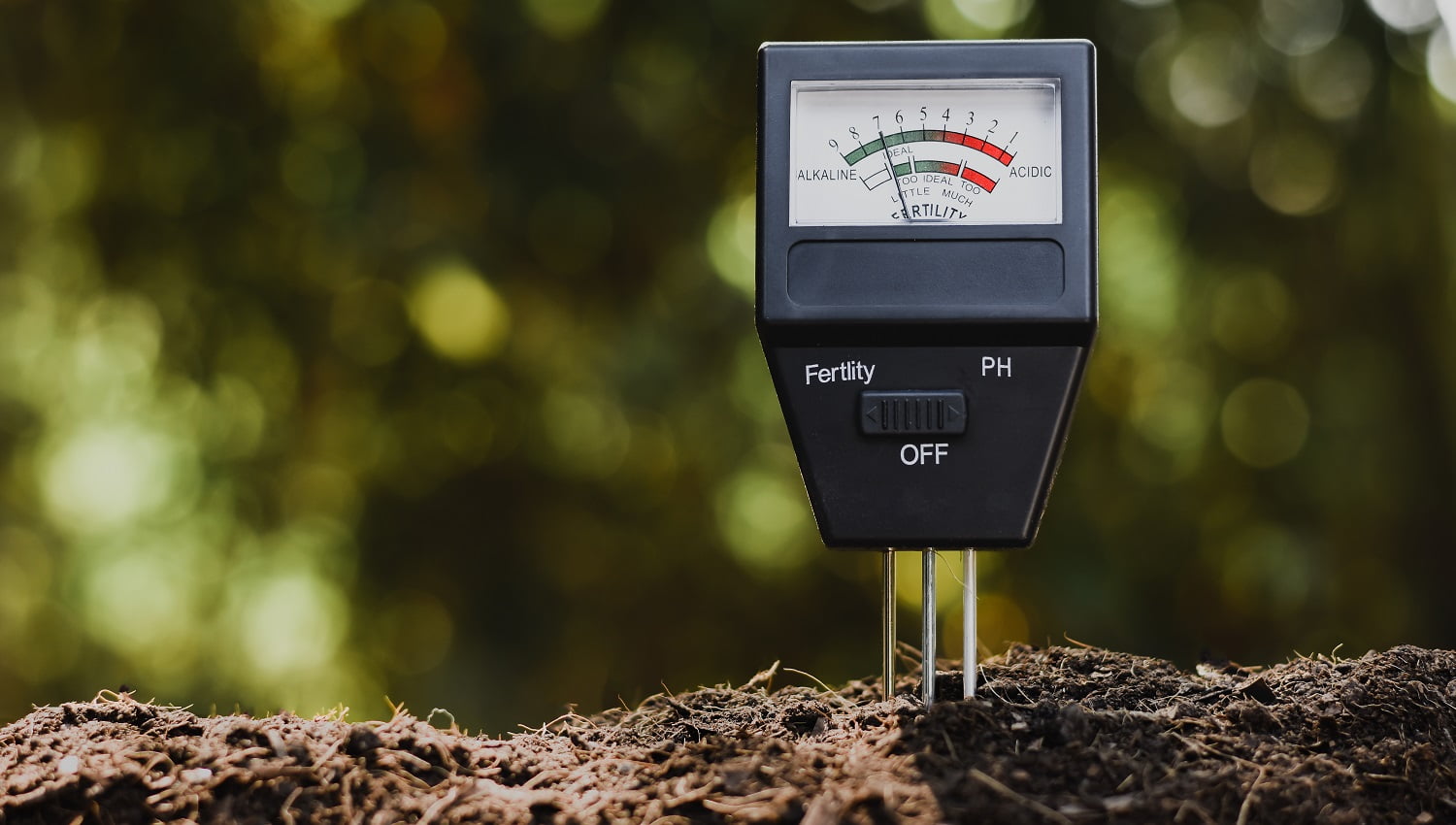 How often have your plants wilted away, and you've failed to find the root of the problem? 
Sometimes the problem lies on the surface rather than deep in the soil, and that's why you need soil pH testers. While the name suggests that it helps test the acidity and alkalinity, you can also use it to detect moisture and sunlight content. 
These units cover all essential factors that play a part in successful germination. In some cases, it also provides an idea regarding nutrients in the soil and what you may need to add. But like various types of soil, there are also different types of soil pH testers. 
QUICK COMPARISON: Top Soil pH Testers
Choosing the right model is a challenge, and that's why we've picked 10 quality products to help you. There's also a buyer's guide to ensure we've covered all aspects. 
So, bring out the shovel, and let's dig into the reviews. 
Top Soil pH Testers & Kits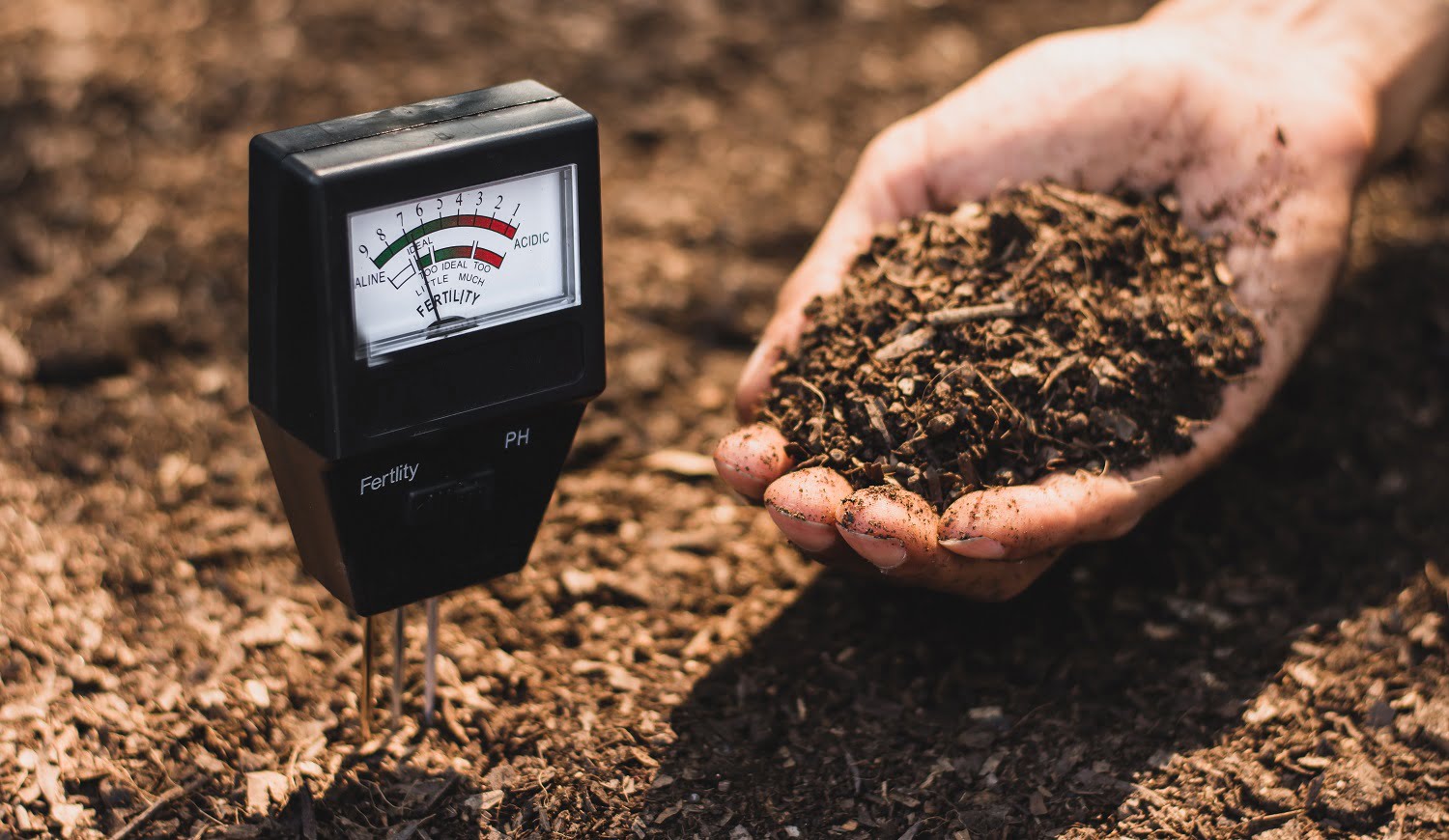 The Hackerdom pH Meter has made some exciting upgrades owing to which it has created a stir among prospective customers. Moreover, it introduces some unique features which are sure to solve most of your issues. We're sure that you'll love all that it offers, and then some.
Why Did We Like It?
Right away, you'll notice it comes with the 3-in-1 function that allows you to measure the moisture content, sunlight, and pH level. No surprises then that it's highly versatile, and you can grow various types of plants without any hassle using it. In that regard, the double-needle measurement proves useful and uses the latest technology to be extremely accurate.
It detects even slight changes in the soil to help you adapt to different situations. Whether it be for indoor or outdoor use, you won't have trouble getting a seamless experience. Another significant improvement is the inclusion of intuitive data, which provides a fast yet precise measurement of soil components.
All you need to do is to insert it into the earth and wait for ten seconds as the system generates the results. Also, it doesn't run on batteries, while the heart of the model is the electrode that delivers reliable data.
What Could've Been Better?
This model, too, is plagued by the price, and given the series of exciting functions, we understand the higher amount. But many users may not be willing to loosen their purse strings and could opt for some other unit. However, if you can be a bit flexible, we assure you won't be disappointed.
Pros
Reliable

Fast

Accurate

Adjustable

Doesn't need batteries/span>
If you're looking for a sensitive unit that can pick up minute changes in the soil, you can try out the Atree Soil pH Meter. It's suitable for all types of users and provides much-needed reliability in your tasks, making it stand out. It has all the functions to top rival brands. 
Why Did We Like It? 
First and foremost, you'll be impressed by the 3-in-1 function, which gives it an edge over other models. You can test the soil moisture, acidity, and intensity of the sunlight to make adequate changes for better plant growth. No surprises then that you'll be rewarded with healthy plants and flowers all year round.
It's straightforward to use, and people of all ages will have no difficulty getting accurate results. All it requires is for you to insert the probe about four to six inches into the soil and wait for the results. The designers have made the probe highly sensitive to pick up minute changes in the ground.
What's more, since it doesn't run on batteries, there's no need to worry about the device malfunctioning due to power loss. It features a much more manageable plug-and-read function, making it ideal for indoor and outdoor use. 
What Could've Been Better? 
There are a couple of issues with the model, and we realized that Atree hadn't provided users with a big display screen. It's an inconvenience, and given that the pH value encompasses a wide area, the compact screen isn't ideal. Also, if the soil is compact, ensure you break it up before inserting the probe.
Pros
Scientifically accurate

Great for indoor and outdoor use

No batteries needed

Easy to use

Tests soil pH, acidity, and moisture content
Cons
Compact soil needs to be broken up

Small display screen
Sale
One of our top recommendations is the Sonkir Soil pH Meter, and with good reason. You'll find it has all the relevant functions to solve most of your gardening issues and helps provide the best conditions for germination. But that's just one aspect of it; read on to find out more. 
Why Did We Like It? 
At the very outset, you'll be attracted to the multi-faceted nature of the model, which is made possible by the 3-in-1 function. You can check the pH value of the soil along with an accurate reading of soil moisture and the sunlight level of plants. Therefore, you won't have any trouble providing the ideal conditions for plant growth.
You'll know when to water the plants, but even otherwise, it's essential to keep the soil relatively moist since the device doesn't function if the earth is dry. Another significant upgrade comes with regards to the double-needle detection technology, which improves the speed while being incredibly accurate.
You get quick results when analyzing the acid content, which is crucial because it's necessary to be proactive when taking care of plants. What has impressed users the most is the user-friendliness, and all you need to do is to insert the detector 2-4 inches into the ground. Finally, it doesn't run on batteries to save you any additional hassle. 
What Could've Been Better? 
Occasionally it doesn't show the correct value, but there's a quick fix for the problem. You need to rub the points and sensors quite vigorously with the help of an abrasive or wire brush and then check the acid level. With this little trick, you'll find it shows only accurate results.
Pros
Accurate

Lightweight

Great for indoor and outdoor use

Reliable

Displays results quickly
Sale
If you liked our earlier recommendation, then we assure you the products keep getting better. Next up is the Kensizer Soil Tester, which is highly popular given the series of easy-to-use functions, making it extremely versatile. You can take care of numerous tasks with aplomb for a fantastic experience.
Why Did We Like It? 
One of its most striking aspects is carrying out three different types of functions with aplomb. You'll see it tests the pH level of the soil along with the sunlight level and moisture content to provide perfect growing conditions. In that regard, the display board generates quick and accurate results, thereby proving user-friendly.
What's more, it comes with double probe detection technology to make your work easier. All you need is to insert the probe into the soil and wait for the results to appear. Thus, it saves time and proves to be incredibly efficient.
It comes with a terrific plug-and-play function, which eliminates the need for a battery. Therefore, you won't have to worry about the power running out, and you'll get a seamless experience. Similarly, Kensizer has ensured it's lightweight, making it the perfect tool for indoor and outdoor use.
What Could've Been Better? 
A common suggestion among users is that they would've liked to see more functions on the moisture meter. The designers could've introduced a better measuring scale because you don't know the amount in detail. For instance, the value may jump from one to five without displaying the number in between.
Pros
Portable

Highly accurate

Easy to use

Saves time

Efficient
Cons
The measuring scale could've been more precise
Sale
The Luster Leaf Test Kit has paid a lot of attention to details, which is seen in its excellent range. You get a comprehensive analysis regarding the soil to help you make the right choices. The plants will be healthy and rest assured, your garden will flourish under most conditions.
Why Did We Like It? 
If you're looking for a simple unit that delivers potent results, we assure you'll love what Luster Leaf has to offer. Not only can you test the soil pH, but it also generates accurate readings when it comes to nitrogen, phosphorus, and potash content. Most significantly, it presents a cost-effective option without compromising performance. 
We loved the innovative design, thanks to the inclusion of patented color comparators along with the easy-to-use capsule. It's suitable for all age groups and doesn't involve much hassle to get the readings. Likewise, it'll please you to note that it can be used for 40 different tests, highlighting the versatility. 
There are ten tests for pH, nitrogen, phosphorus, and potassium, thereby assuring you reliable results. Moreover, the simple instructions make it possible for first-time users to quickly come to grips with the unit and continue with their gardening activities. Lastly, it has a pH list for over 450 plants. 
What Could've Been Better? 
Reports state it's challenging to empty the capsules into the vials, but we believe we can offer a solution. Remember, these are tiny components, and you need to twist them gently and drop the contents into the vial. It's no rocket science, and with a little practice, you'll get accustomed to it. 
Pros
Easy to use

Contains all components

Ten tests each for nitrogen, phosphorous, potassium, and pH

Versatile

Suitable for all age groups
Cons
Takes time getting used to it

It's initially challenging to empty the vials
Sale
The Luster Leaf Soil Test Kit is ideal for taking care of various aspects of the garden, and that's why it has most bases covered. With functions like the double-needle technology and its eco-friendly attributes, rest assured you can't go wrong with it. So, it has endeared itself to people, thereby receiving a positive response.
Why Did We Like It? 
Straight off the bat, you'll be drawn to its multi-function ability, thanks to the 4-in-1 features. You can effectively measure soil moisture, pH content, temperature, and the intensity of sunlight to get a clear idea of what the plants need. As a result, you won't have any problem providing the best conditions all year round. 
You can make the necessary changes when needed, which is made possible by the accurate readings. In that regard, the premium detection technology comes in handy to deliver quick results. It will help you analyze soil health and check the growth of unwanted elements in the garden. 
Furthermore, it's exceptionally eco-friendly since you won't need batteries, while the designers have included the plug-and-read feature. It's suited for indoor and outdoor applications due to the lightweight nature, making it highly portable. Therefore, it speaks volumes about the versatility on offer. 
What Could've Been Better? 
The primary problem users have is with the scale. The pH scale isn't the best, making it difficult to read the results, and you may need to install a secondary digital scale. Since a large portion of the audience is over 50, Luster Leaf should've considered that people would be using glasses.
Pros
Accurate readings

Fast

Environment-friendly

Doesn't need batteries

Long-lasting
Cons
pH scale needs improvement
Sale
We're at the halfway point of our list, but there are several quality models we're yet to review. Our next recommendation is the Garden Tutor pH Test, which is highly trustworthy and has focused a lot on a smooth user experience. You'll find the handbook proves useful and ensures it ranks among the top products. 
Why Did We Like It? 
If you need a specially designed unit to test the soil pH, you can't go wrong with what Garden Tutor has to offer. The designers have paid particular attention to ensure you get reliable results when finding the soil's acid content. So, it has been calibrated to deliver precise yet fast outcomes. 
You can conveniently alter the soil pH to provide the ideal conditions for the plants all year round. In that respect, you'll be pleased to know it includes enough test strips for you to carry out 100 tests. Therefore, you can use it for a long time while the simple application makes it a desirable acquisition for all people. 
You'll also be pleased to see it comes with a detailed 16-page pH testing handbook to tell you everything you need to know. The book is available in color and contains lime and sulfur application charts to make work more manageable. 
What Could've Been Better? 
Although it's more accurate than other testing techniques, you'll take some time to get used to it. The book includes four pads for greater accuracy, but initially, you may have trouble understanding the results. This is because the pads are matched to different pH numbers, which may show contradictory values, but all you need is practice.
Pros
Specially made for pH testing

Plant specific needs

Easy to use

Fast

Accurate
Cons
Takes time getting used to it
Sale
If you're looking for a product that delivers sufficient coverage, then you'll love using the Sonkir Soil MS-X1 pH Meter. It's built to provide accurate results allowing you to keep every corner of the garden in prime condition. In the meantime, the easy-to-use functions make it worth the money, and it generates fast output for greater efficiency. 
Why Did We Like It? 
There are several fantastic features to cover so, let's get right into the details. The most significant aspect is the stability you get in your tasks, whether you use it for indoor or outdoor activities. It detects under or over-watering, which is ideal for the delicate plants in your garden and for taking care of your lawn or yard. 
It delivers outstanding efficiency to record even slight changes in moisture. Likewise, the designers have ensured you can quickly cover every corner of the garden to make your task easier. You can view the results on a large dial having ten scales and then make the necessary changes to the soil. 
Hence, the sensitive probe comes in handy to accurately measure moisture content down at the root level. Also, since it doesn't require batteries, you won't face the hassle of renewing the power, and simply inserting it into the soil provides precise results. 
What Could've Been Better? 
Like some of the other models, you may encounter discrepancies in the readings from time to time. While it's relatively accurate, there are occasions when the precision leaves a lot to be desired. It's this inconsistency that might make potential buyers think twice before investing in it.
Pros
Fast results

Large dial

Lightweight

Portable

Easy to use
Sale
There's none better than Gain Express when it comes to durability, but that's not the only good thing about it. The excellent features ensure it has made quite a name for itself, thereby cementing a place in the market. We assure you're guaranteed to get value for money, which speaks volumes regarding reliability.
Why Did We Like It? 
We start with the incredible pH range, which gives it an advantage over other devices. It has a scale running from 3-8 pH, which helps you maintain the desired acidity or alkalinity. Moreover, it's highly accurate and delivers results within ±0.2 pH, which is sure to please you. 
The significant upgrade comes with regards to ease of use, making it suitable for users of all age groups. You won't have to encounter the additional hassle of preparing it, and all you need is to put the probe into the soil. Most importantly, you can use it for various soil types, which highlights the versatility on offer. 
It doesn't run on batteries, thereby making it eco-friendly, and you can efficiently test the moisture. The broad-scale ranging from 1-8 presents you with the opportunity to prevent over or under-watering. Finally, the electrode is made of metal, which showcases its robustness. 
What Could've Been Better? 
The downside to using it is that it's costlier than some other models in the market, which could deter potential buyers. The price is an essential factor to consider, but we believe you can't compromise with quality. However, if you've got a tight budget to stick to, you're better off choosing some other option. 
Pros
Versatile

Highly accurate

Moisture scale of 1-8

User-friendly

Doesn't require batteries
Sale
Kelway is a well-known brand among gardening enthusiasts, thanks to the range of fantastic products. Likewise, the Kelway Soil Meter is no different and can handle an array of tasks. Both the pH and the moisture scale provide a detailed output to tell you everything you need to know about soil conditions. 
Why Did We Like It? 
For starters, its exceptional performance is down to its ability to calculate the pH value anywhere between 3.5 and 8. You can accurately determine the acidity or alkalinity of the soil and the moisture content to provide the perfect growing condition for your plants. Similarly, the extensive moisture scale ranging from 0-100 comes in handy. 
You can deliver the best conditions all year round while it's also eco-friendly to provide a smooth experience. The designers have paid attention to ensure it doesn't use harmful chemicals that can damage your garden in any way. Likewise, you don't need to worry about requiring distilled water, and since it runs on self-power, you get much-needed reliability. 
It permits you to take several readings over a large area, which considerably enhances output. It reduces the time taken to get results, while it also comes with a conditioning film to save you the trouble of additional purchases. 
What Could've Been Better? 
It takes some time to get used to the workings of the device, and so you need to have patience. You're likely to encounter issues with calibration, and what's more, it requires regular maintenance. So, be sure to clean the needle, and you may even have to replace them after a few years.
Pros
Self-powered

Efficient

Can cover a large area

Can document several readings

No harmful chemicals
Cons
Requires maintenance

Issues with calibration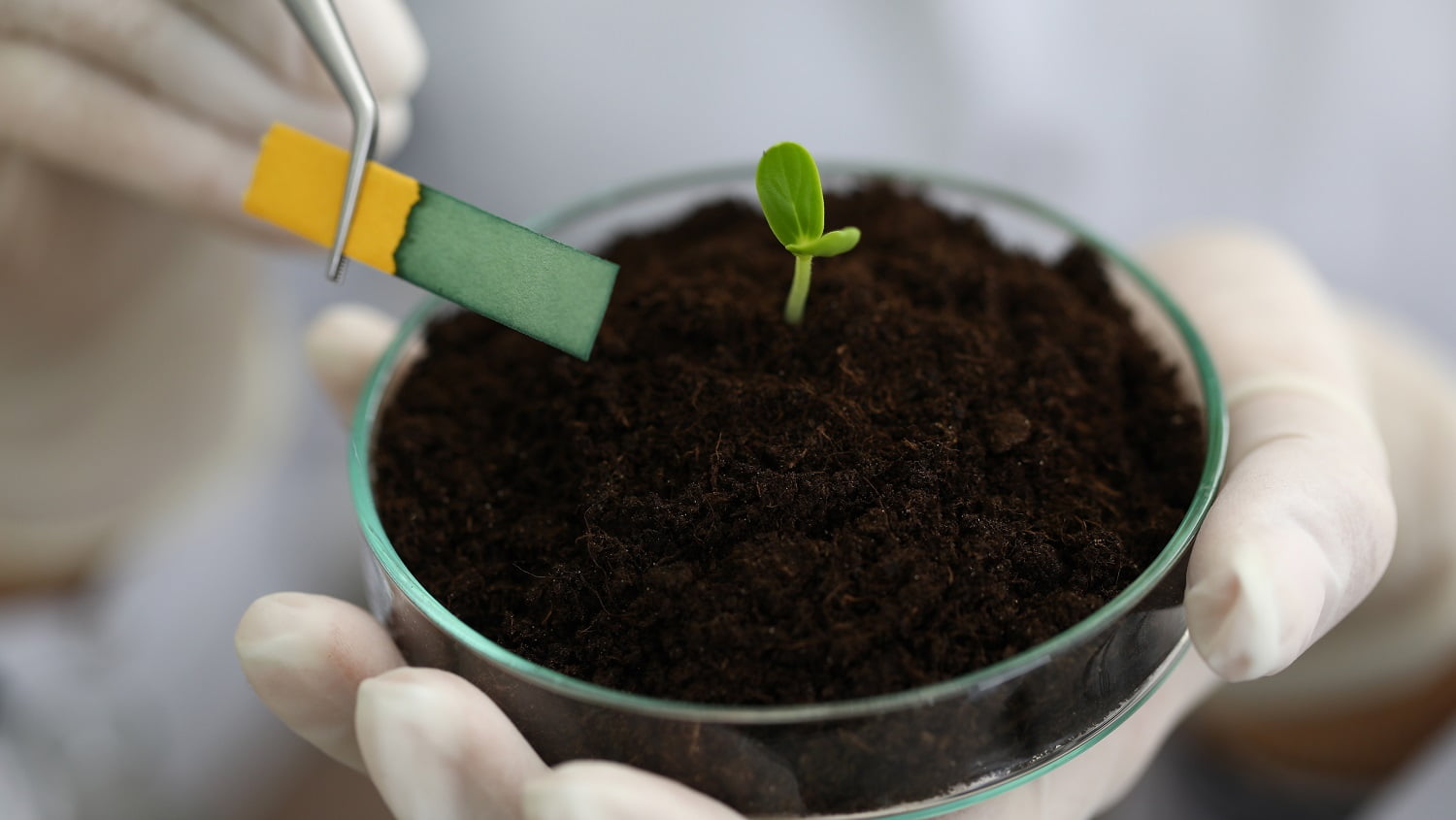 pH Soil Tester Buyer's Guide
Before you venture into the market, we would like to give you a couple of pointers to help you pick the right unit. Soil pH testers have many components that could make it difficult for you to distinguish between the top products and the merely good ones. 
We are here to discuss the essential aspects of pH testers based on which we have formulated our list. A piece of knowledge about these functions will place you in good stead and help you make an informed choice. 
Durability
Your tool must be durable to handle the wear and tear of daily use. As a pH tester, it will have to deal with all types of tasks, from testing moisture, sunlight, acidity, and concentration of various components. It shouldn't be any surprise that only quality materials must be used for construction to ensure it doesn't break down. 
Buying any tool is an investment, and so you can't afford to spend time or money ever so often on a new one. You must enjoy both the product and the components that come with it for a long time. 
In that regard, the manufacturers can't afford to make any compromises. So, just having a steel or metal construction isn't enough. It must be rust-resistant as well to deliver faultless output. 
Ease of Use
Soil pH testers come in various sizes to handle an array of tasks, but that shouldn't mean that the designers have to compromise with user-friendliness. The primary objective of any unit is to reduce your workload, and therefore you must be able to control it effectively to get the best results. 
All the components and functions must be understandable, almost at a glance. You should know what each part does rather than pondering over how to get it right. 
There is no point in having a plethora of functions if the users find it challenging to use. Rather any good model must keep the basics right and then add the necessary features to deliver a better performance. 
Accurate
Finally, it must be accurate to make sure you get through your work quickly. Testing moisture, sunlight, or acid content in the soil can get tedious, so you can't afford to go about it at a leisurely pace. 
The well-being of your plants depends on the ability to get fast yet precise results. You have a lot of work to do, and your unit must be up to speed to ensure you get terrific performance. As a result, your tool will be versatile, enabling you to handle small-scale and large-scale tasks.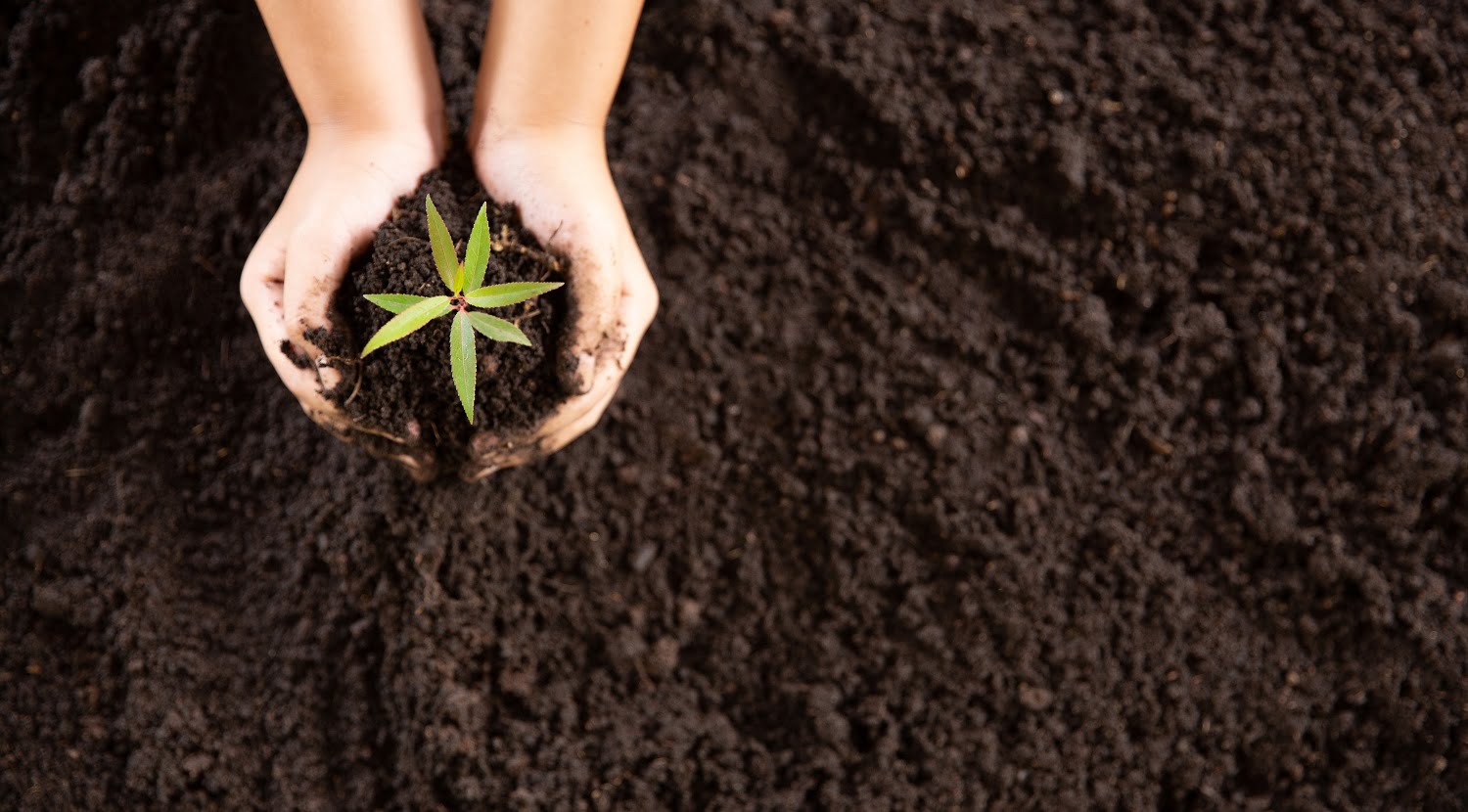 Soil pH Tester Verdict
We've reached the end of our guide, and hopefully, you've got a better understanding of pH soil testers. 
These nifty devices can reduce your gardening hours and thus make your work more effective. You'll also have a clear idea of what needs to be done, and all year round, you can keep your plants in the best shape. 
However, before signing off, we've decided to assist you a bit more by listing the top products in various categories. You can use the Hackerdom pH Meter for the best overall performance, while the Atree Soil pH Meter offers incredible versatility. Furthermore, the Sonkir Soil pH Meter is the perfect blend of durability and innovation. 
One of the primary reasons people use pH testers is the comprehensive coverage, and we're sure you'll get nothing short of the best with our picks. Just remember that in a dry climate, you'll need to water the soil first before inserting the probe. 
That's all for now. Take care and wear a mask while gardening. Bye! 
72 DIY Greenhouse Plans to Build Easily in Your Own Garden
5 Best Weed Barriers and Landscape Fabric for Happy Gardeners
7 Best Greenhouse Plastic | Buyer's Guide and Reviews
13 Best Trimmer Lines | Multi-Sided, Round, Square, Twisted & Serrated
7 Best Shoes for Cutting Grass Comfortably
11 Best Fertilizer for Citrus Trees
11 Best Fertilizer for Citrus Trees
13 Best Fertilizer for Fruit Trees
13 Best Fertilizer For Blueberries
13 Best Organic Lawn Fertilizer
13 Best Fertilizer for Tomatoes
13 Best Fertilizer For Succulents
13 Best Fertilizer for Hydrangeas
13 Best Fertilizer for Hibiscus
13 Best Liquid Lawn Fertilizer
13 Best Watering Timers For Garden & Lawn
13 Best Potting Soil For Herbs To Consider Today
13 Best Fertilizer for Palm Trees