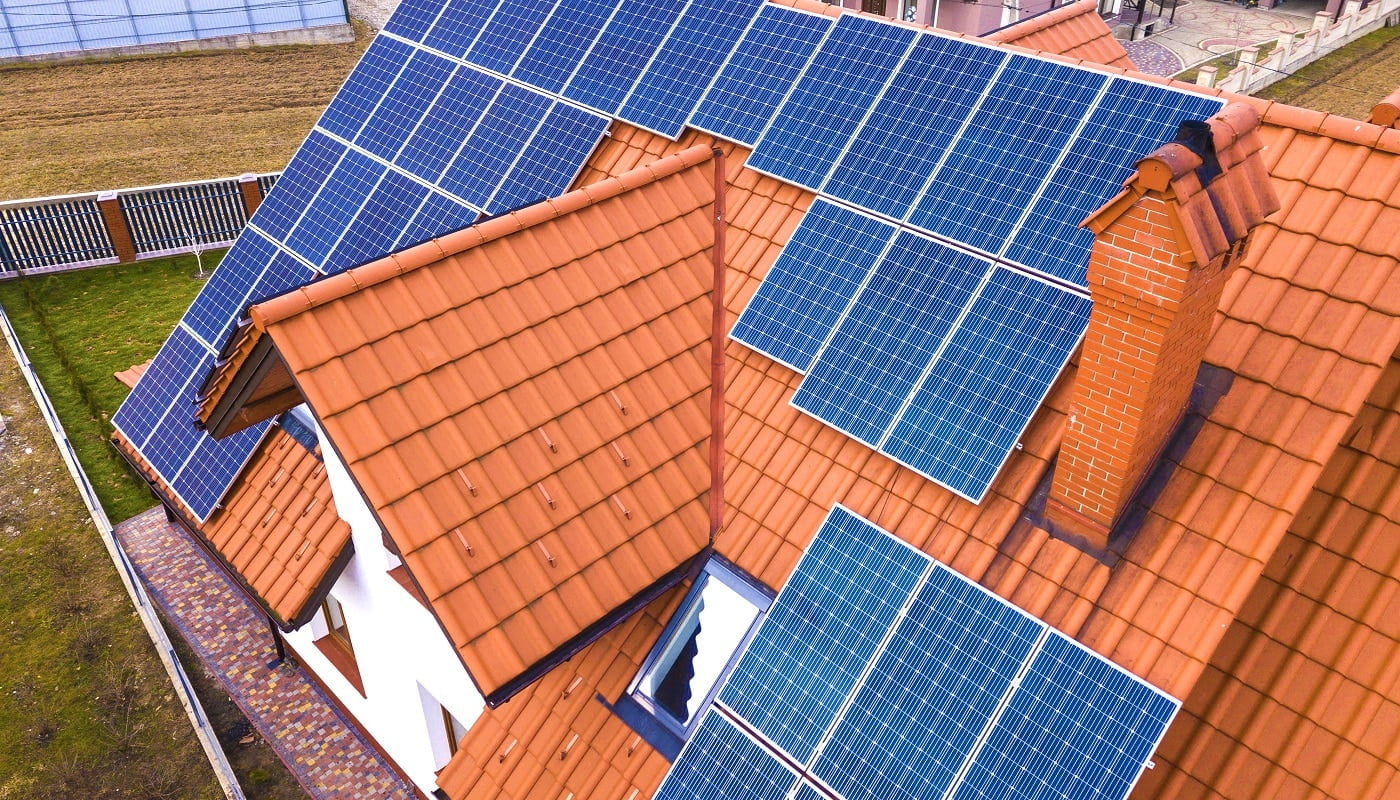 We're back with another exciting product review to look forward to – the solar attic fan. 
Considering the rising temperatures and the proportionately higher electricity costs, an increasing number of users are shifting to solar attic fans. But why? Well, this is because they use energy from the sun to remove moisture from a room. Plus, their power is derived from renewable energy, allowing you to use the higher temperatures to your advantage. 
Furthermore, thanks to the uniform air movement, the house remains cool but more significantly, it reduces electricity consumption. So, gone are the days of exorbitant electric bills; you no longer even have to depend on air conditioners for comfort. 
However, one question remains unanswered. How will you choose the best unit from the many products available out there? To help you out, we've narrowed down 13 solar attic fans, which we believe are a cut above the rest. 
Top Solar Attic Fans 
IMAGE
PRODUCT
DETAILS

Our Top Pick

Our Top Pick

iLIVING Fan

2,000 square feet solar panels 
Smart control thermostat 
14-inch solar hybrid 

VIEW LATEST PRICE →

Natural Light Fan

36W solar panels 
Stainless-steel aluminum body 
Fire safety switch 

VIEW LATEST PRICE →

Amtrak Fan

Four Z-brackets 
50-watt solar panel 
15-inch quick-connect wires 

VIEW LATEST PRICE →

Remington Solar SF30-BLK Fan

30-watt solar panels 
Thermostat 
Humidistat 

VIEW LATEST PRICE →

ECO-WORTHY L07FM30-SV25-1 Fan

8-inch solar cable 
Maximum power of 30W 
Six mounting brackets 

VIEW LATEST PRICE →

Broan-NuTone Fan

Maximum power of 28W 
537 CFM 
UV-stabilised 

VIEW LATEST PRICE →

ECO-WORTHY AM-SV-1 Fan

Pre-drilled mounting holes 
Self-tapping holes 
Stainless-steel exterior 

VIEW LATEST PRICE →

Remington Solar B0842VW3H3 Fan

Hybrid adapter 
Thermostat 
Brushless motor 

VIEW LATEST PRICE →

Solar Blaster SBRVO-BLK-020A Fan

⅛-inch mesh screen 
2700rpm 
3W solar panels 

VIEW LATEST PRICE →

GBGS Fan

14-inch aluminum-nylon fiber 
Dual power source 
Adjustable solar panels 

VIEW LATEST PRICE →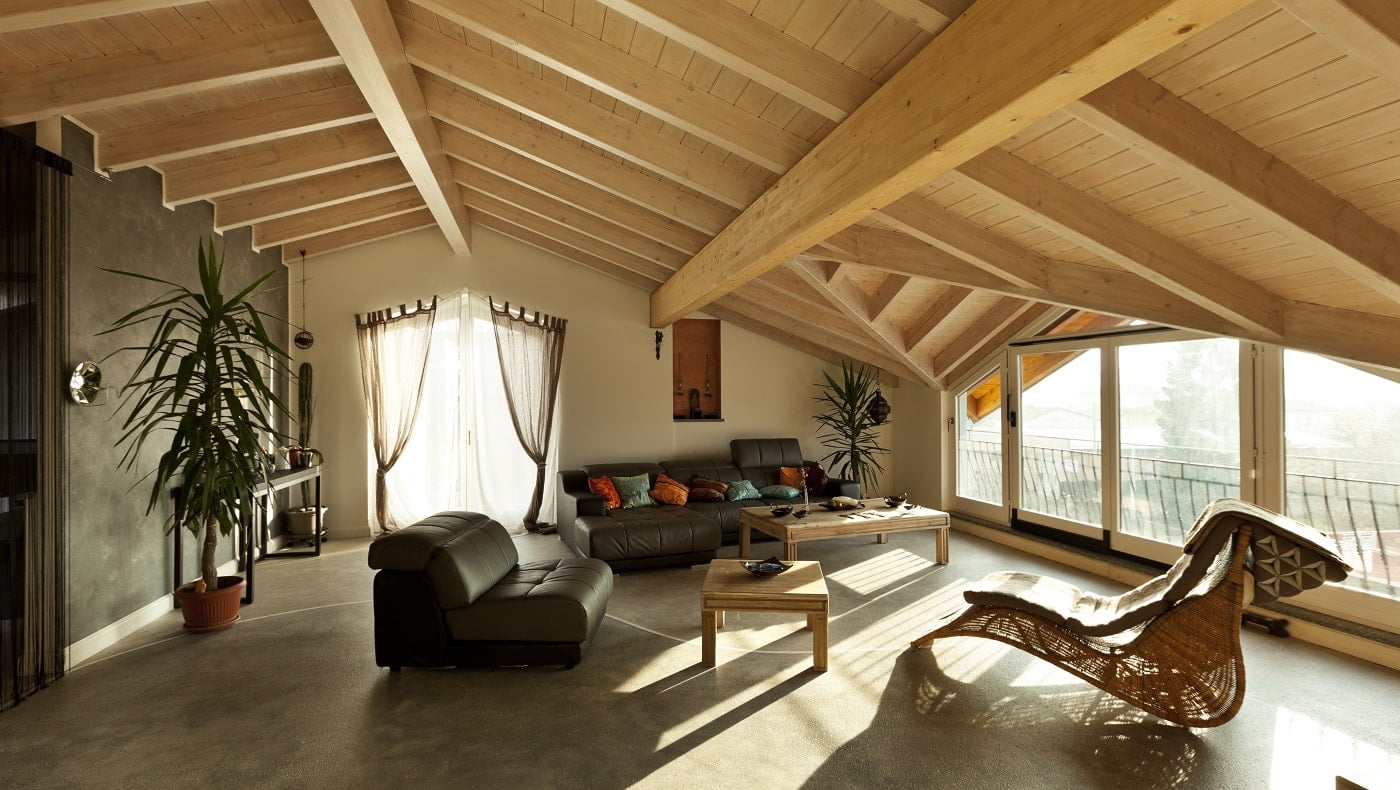 No unit can do all things well, so designers need to choose certain important aspects worth investing in. A closer look at the iLIVING Fan, which has generated substantial buzz among potential buyers, reveals some of the important characteristics of a top model. As such, it often acts as a marker of quality.
Why Did We Like It?
When you buy an attic fan, you also look at the additional components available with the model. Significantly, this fan comes with a thermostat, thermo-speed controller, and a solar hybrid, so you've lots to choose from. Furthermore, the thermostat has a smart-control feature, allowing you to maintain the temperature between 65 and 130-degree Fahrenheit. 
Coming to the other attributes, it has an IP68 waterproof brushless motor, meaning it remains well-protected in the rain. As the fan runs on solar power, it has to endure the natural elements for longevity.
Plus, the solar panels have an area of 2,000 square feet, and all they need is adjusting. Getting the positioning right is imperative to ensure that maximum sunlight strikes the panels for optimum output. Finally, with add-on features like the on/off switch and continuous AC power, using this solar fan is easier than ever. 
You also have the option of buying an AC/DC adapter kit for non-stop performance.
What Could've Been Better? 
It doesn't have an inner cover, meaning you need to be extremely vigilant lest tiny critters get trapped in the fan. Significantly, this unit fails to perform to its full potential when there's a cloud cover, and users found the speed dropping drastically. So, understandably, you might be hesitant about purchasing it. 
Pros
On/off switch

IP68 waterproof brushless motor

AC/DC adapter kit

Temperature control between 65-130-degree Fahrenheit

Weighs 30 lbs.
Cons
No inner cover

Performance drops in cloudy conditions
Who doesn't like fresh air wafting in through the window, cooling you down while also lowering the temperature of the room? But sometimes opening a window isn't enough; for such situations, you can use the Natural light fan to remove humidity. It delivers the same freshness without much difficulty.
Why Did We Like It?
Since Natural light has been in the industry for a long time, this brand understands the customers' pulse. Meaning, they've made the necessary additions keeping the buyers in mind. So, don't be surprised about the 25-year warranty that has you covered in case the fan malfunctions. 
Now that you're relieved after hearing this, let's look at its features. For starters, the stainless-steel aluminum exterior offers protection against the weather. So, there's no need to worry about longevity. Plus, add-on features like the fire safety switch and thermostat prove highly reliable. 
Conveniently, you can adjust the solar panels from perfectly flat to 45 degrees. When under direct sunlight, these 36-watt panels quickly remove hot air and moisture, cleaning 1,628 cubic feet per minute.  
Lastly, the easy installation is the icing on the cake; there are various modifications available depending on your roof-type. 
What Could've Been Better? 
While it does well in most aspects, there's no way to cool the attic once the sun goes down. Optimum results are achieved during the day since it feeds on solar energy. But for continuous operation at night, you need to change the wiring. 
Pros
Easy installation

Thermostat

Adjustable solar panels

Fast

Durable
Cons
It doesn't cool after dark
If you note down the attributes that your preferred solar attic fan should have, we're sure Amtrak Fan would tick most things on that list. The designers have looked at other units and added impressive upgrades to help it better rival products. No surprise, users have shared positive reviews about the functions.
Why Did We Like It?
Despite having many desirable features, the stand out characteristic of this model is its versatility. Although it's an attic fan, you can use it in the greenhouse, garage, shed, or RV. As a result, the installation procedure is smooth, thanks to the 15-inch quick-connect wires and brackets. 
In terms of performance, the superior blades play a major part in increasing efficiency while lowering noise emission. In that regard, the sealed ball-bearing and thermostat-protected fan motor provide a balanced feel for the best results. 
We loved the 50-watt high-crystalline solar panels, ensuring this unit can cover an area of 2,250 square feet. So, it's suitable for cleaning most spaces. 
Adding to the efficiency is the galvanized steel body combined with the 14-inch fan housing. Moreover, the push-and-pull nature of the fan is particularly eye-catching for its hassle-free experience; therefore, you can easily open the louver for quick maintenance.
What Could've Been Better? 
You'll need to make upgrades during installation. Users have found the fan tends to wobble, which isn't ideal and if you aren't a DIY enthusiast, we suggest calling a professional. However, it's a quick fix for someone who knows the inner working of a solar fan. 
Pros
10-inch blades

14-inch fan housing

Push-and-pull fan

It covers 2,250 square feet

High-crystalline solar panels
We're progressing fast, and next on our list is Remington Solar SF30-BLK Fan, which has created quite a sensation in the market. Why is that? Well, mainly because it has all the relevant functions, making it an organized unit. Rest assured, it's worth the money, and you'll reap the rewards for a long time. 
Sale
Why Did We Like It?
Want to hear some good news? This fan lowers electric bills, making it highly popular; so, let's discuss how it does so. First and foremost, the 30-watt solar panels quickly absorb solar energy to power the brushless motor. The motor then activates the blades to decrease the attic temperature while also removing moisture and mold. 
Some users prefer continuous operation, which is why the designers have made two necessary additions. It has a humidistat and a thermostat to change the airflow patterns of your attic and adjust according to the conditions. Other than that, the inclusion of a hybrid adapter allows night-time operations for a reliable experience. 
Another important aspect is durability with the frictionless performance of the brushless motor, helping to reduce wear and tear. Consequently, it has a long lifespan, and you don't need to focus too much on maintenance, proving convenient.
What Could've Been Better? 
The primary problem with this model is that sunlight needs to strike the solar panels directly. As a result, the positioning needs to be impeccable, ensuring it receives maximum sunlight for a large part of the day. If you can't get the angles right, it might be better to choose a different unit. 
Pros
Hybrid adapter

Brushless motor

Reduces wear and tear

Frictionless

Long lifespan
Normally, we wouldn't associate versatility with a solar attic fan, but ECO-WORTHY L07FM30-SV25-1 Fan has proved us wrong. Wherever you use it, this fan delivers fantastic output, keeping most rooms nice and fresh. After analyzing all the functions, we were impressed by the fast-action blades and the adjustable solar panel. 
Sale
Why Did We Like It?
Let's start by listing down the places where you can use this fan. It's perfectly at home in a doghouse, chicken coop, greenhouse, or even boat, mainly because of its compact size. If you've got a camping or fishing trip coming up, put the fan and solar panels in a bag, then set it up wherever you go. 
Now, it's a fantastic model to have as it can operate at low-voltage, which is usually the case in cloudy conditions. The minimum requirement is 4V to clear moisture-laden air while allowing fresh air to filter through. Needless to say, it considerably lowers the temperature and works even when the air-conditioning doesn't, such as during a power outage. 
It becomes easier to manage your electric bills, highlighting the cost-effectiveness of the device. Also, quality materials have gone into the construction, providing greater endurance against outdoor elements. 
What Could've Been Better? 
Firstly, it doesn't have instructions, which is inconvenient. There are many components, and you'll need to spend more time ensuring all the parts are in the right order. Apart from that, there's no solar charge controller, which would've made for a fantastic addition. 
Pros
Easy installation

Fast cooling

Portable

Compact

Lightweight
Cons
No solar charge controller

No instructions
When we think of solar attic fans, it's difficult to ignore the improvements made by Broan-NuTone Fan, taking it to the top of the charts. The designers have stuck to the basics while adding impressive features not seen in other models. You'll see that the positive reviews are well-deserved. 
Sale
Why Did We Like It?
If you ask us to guarantee one thing about this mode, we would say durability. It's evident the designers dedicated a major portion of their time to choose the materials carefully, and we're thankful they did. The outcome is that it's a UV- stabilized, rugged ABS plastic solar panel capable of lasting various weather conditions. 
But that's not all, as the solar panels are color-dyed with a rugged temper-glass exterior to resist damage from sleet and hail. It doesn't deteriorate over time, proving reliable for everyday use. Another significant aspect is power, and it operates at 28W to deliver 537 CFM all-year-round. 
We must mention that it's quite attractive but not so much as to divert attention from the roof. You won't need pivoting stands like other products, making installation easy. In that regard, the compact base-footprint helps attach the panel to the house frame. 
What Could've Been Better? 
This unit is slightly costly, which is a let-down for potential buyers. There's no shortage of functions, which could be a reason for the higher cost. Obviously, people can't afford to buy a unit that exceeds their budget, so the manufacturers should've opted for affordable pricing. 
Pros
Color-dyed

Rugged ABS plastic body

Tempered glass panel

Easy installation

Attractive design
We've arrived at the halfway point of our list, but there are many quality units we're yet to review. Next up is ECO-WORTHY AM-SV-1 Fan, having many similarities with other models but not at the cost of being mundane. It has a nice balance of functions while the necessary upgrades have considerably improved performance. 
Why Did We Like It?
One of the most important considerations for customers is the cost. We're happy to report this fan reduces the load on air-conditioners while lowering the temperature to keep you cool. So, gone are the days of high electric bills. 
What else does it have? Well, it's a powerful unit, thanks to the rechargeable lithium-ion battery. As soon as sunlight hits the solar panel, it sets the fan in motion, removing 11.6 cubic feet of air per minute. Therefore, you can breathe fresh air throughout the day. 
Coming to the finer aspects, the body is made from stainless steel, providing longevity. Significantly, it's resistant to rust or damages, ensuring the fan won't break down all of a sudden. As a result, this product is perfectly at home on a boat, RV, or cabin. 
Finally, installation doesn't take much time, thanks to the pre-drilled mounting holes and self-tapping screws. 
What Could've Been Better? 
Once the installation is over, you need to ensure there are no openings because this product tends to leak. If you find a vacant spot, apply an adhesive to solve the issue. Also, the positioning of the bottom guard isn't ideal, restricting airflow, so it might be best to remove it. 
Pros
Rust-resistant

Versatile

Removes 11.6 cubic feet of air per minute

Rechargeable lithium-ion battery

Cost-effective
Cons
Poor bottom guard

Tends to leak
The difference between top products is minute but, thanks to the unique design and impressive functions, the Remington Solar B0842VW3H3 Fan has made substantial progress. Now, it ranks among the best models, thereby staking a claim to be on most people's wish list, and you're sure to enjoy its performance. 
Why Did We Like It?
An oft-overlooked aspect of attic fans is the improvements made for noise reduction. This unit has particularly done well by reducing friction to lower noise emission; meaning, there's less wear-and-tear. So, taking care of one aspect has helped designers to enhance performance and longevity simultaneously. 
Not only does it fill the attic with fresh air, but it also removes mold and moisture, making your life more comfortable. Your family will remain healthy in all situations, while the cost of house maintenance goes down. And speaking of cost, there's no need to worry about high electric bills, as this fan cools your rooms, reducing the need for air-conditioning. 
A couple of other things that need mention are the hybrid adapter and thermostat. The thermostat works in tandem with the humidistat to change airflow depending upon the attic conditions. On the other hand, the hybrid adapter allows the fan to function at night. 
What Could've Been Better? 
Installation needs to be easier, keeping in mind that there are first-time users. If you haven't assembled something like this before, you can call a professional or ask someone to help you. While it might take time to complete, it's nothing major, so you need not worry. 
Pros
Noiseless

Affordable

Removes moisture and mold

Changes airflow pattern

Can work at night
Solar Blaster SBRVO-BLK-020A Fan has swiftly climbed to the top while kicking-up quite a storm. Most users are interested in the wide-range of functions as it delivers a power-packed performance. It's an incredibly efficient unit, making it worth your time and effort, so there won't be any room for disappointment.
Why Did We Like It?
Although this model does well in numerous aspects, it's particularly helpful for DIY enthusiasts. We've seen that it removes moisture from sheds and garages, preventing work tools from deteriorating. You'll no longer need to worry about rusting as the uniform air movement removes hot air from most spaces. 
Moreover, the 3W solar panels effectively absorb the sun's energy to rotate the blades at 2700rpm. It delivers fast results, and combined with a daily average use of nine hours; these fans last for a total of 50,000 hours. Therefore, to last this long, it must be durable, for which the 17-inch flash-base proves useful. 
Additionally, the inclusion of the metal vents further bolsters robustness since they last longer than plastic vents and withstand extreme temperatures. Interestingly, there's a ⅛-inch mesh screen for safety to stop tiny critters from falling into the fan and disrupting its mechanism. 
What Could've Been Better? 
It's a compact model, so it isn't substantially sized, to say the least. We assure you that it doesn't affect output, but you need to look elsewhere if you're habituated to working with a larger unit. Also, the size of the vent plays an important part in determining whether you can use it. 
Pros
The combined output of 50,000 hours

17-inch flash-base

Metal vents

Uniform air movement

Prevents rusting
There are several fans available out there, so why should you choose GBGS Fan? What difference will it make to your attic, and how does it stand out compared to other units? Luckily, it answers all these questions, and we've highlighted all the remarkable attributes in the following section. 
Sale
Why Did We Like It?
Ever thought you would need a backup for sunlight? Well, this model has added a double power-source just in case the sun decides to play hide-and-seek amongst the clouds. It has a smart controller for convenience, allowing you to switch between the solar panels and AC/DC output. 
You'll see that the panels work when solar energy is at least 14V, so understandably an electric power source is needed. Similarly, when the voltage ranges from 0-14V, solar, and electrical energy work simultaneously, but electricity takes over when there's no sunlight. No surprise then that the fan also works on rainy days. 
Besides, the adjustable solar panels can be positioned directly underneath the sun for the best results. In fact, it's also possible to make them remote-mounted for easy operation. Lastly, the brushless DC motor is noiseless, while 14-inch aluminum-nylon fiber has gone into the making of the blades. 
What Could've Been Better? 
Many users have expressed their displeasure about the difference in speeds when the fan runs on solar energy compared to electricity. In the latter instance, it's faster and fails to achieve full speed if you solely use it on solar power. While it doesn't affect performance, this is something the designers need to improve upon. 
Pros
Works in rain

Brushless motor

Noiseless

Galvanized steel housing

It consists of seven blades
Cons
Doesn't achieve full speed on solar energy
Are you enjoying the reviews so far? If you're, we've got more good news because the products keep getting better. Our next recommendation is Pumplus Fan, and trust us when we say it's one of the most sought after models available out there. So, let's check out the features on offer. 
Why Did We Like It?
There's a prevalent notion that greater the size, more is the power. This fan puts all that to bed and delivers a powerful output in spite of its compact size. Although it isn't apparent, the dimensions are perfect for maximum airflow, and as soon as sunlight strikes the panel, the blades start moving. 
We must highlight that it only works while the sun is out, so there's no provision for using it at night. However, that shouldn't deter you since you can experience fresh airflow and lower temperatures throughout the day. Furthermore, it cools the roof, reducing the need for air-conditioning and keeps your electric bill in check. 
Although the instructions are a bit unclear, the installation is easy once you understand what to do. It comes with Z-mounting brackets while the designers have added pre-drilled mounting holes. Also, the self-tapping screws help to manage your work-load to a large extent. 
What Could've Been Better? 
You'll need to buy additional components, which is a let-down. Other than that, the instructions don't cover the installation procedure very well, meaning it takes time to assemble the fan. Both these issues could've been looked into by the manufacturers for a better user experience. 
Pros
Lowers cost

Compact

Powerful

Fresh air movement

Aluminum body
Cons
Unclear instructions

Lack of components
Solar Blaster makes an appearance yet again, and given the impressive range of products, we would've been disappointed had it not. The SBSLANT-070 model has made the required changes, making it a household name for potential buyers. You get quality performance at an affordable price, leading to a long line of customers. 
Why Did We Like It?
Right away, you'll notice the 3W solar panel efficiently converting solar energy to turn the blades at 2,700 rpm. Meaning, it quickly removes moisture, allowing fresh air to filter through. As a result, your tools will not rust while the temperature is considerably reduced, keeping the house cool. 
Now, this unit is pre-installed on a 9-inch slant-back roof vent with flashing. However, there's no provision for vent slots, but more on that later. For now, you should know that it's easy to install and doesn't take much time to get the fan up-and-running. 
What's more, the designers have quite rightly delivered a heavy-duty galvanized steel construction, bearing in mind the weather conditions. You can use this fan for close to 50,000 hours over many years as it endures rain, sleet, and even snow for consistent output. 
Plus, the weathered bronze color looks good with the rest of your property. 
What Could've Been Better? 
One thing we must point out is that you need to make tiny adjustments. For instance, most users have reported that they had to connect a vent pipe to the fan, which leads outside. You have to do this because there are no provisions for vent slots. 
Pros
9-inch slant-back roof vent

Heavy-duty galvanized steel body

Weathered bronze color

Easy installation

Robust
Cons
No provision for vent slots
If you see your next-door neighbor rushing past you, rest assured he is off to the market to bring home this Solar Made Fan. While some products flatter to deceive, this unit also deceives you but in a different way. It doesn't have a flashy appearance, thereby giving you the wrong impression, but it's transformed once switched on. 
Why Did We Like It?
Of all the products we've reviewed so far, this unit has changed it up with respect to the battery. So, let's focus on it before moving on to other details. Thanks to the Ni-MH rechargeable battery, the fan delivers non-stop ventilation day and night while keeping noise emission down to the bare minimum.
Once the fan is activated, it removes 680 cubic feet of air per hour, providing comfortable living conditions. Furthermore, swapping the fan blades allows you to switch functions between intake and exhaust. Therefore, depending on your needs, this versatile model can be used in several ways. 
Also, easy mounting speeds up installation, ensuring it's ready for use from the get-go. All you need to do is drill a 4.75-inch diameter hole to gently mount the unit. Then wait for sunlight to set the blades rolling while the durable steel body provides protection against mother nature. 
What Could've Been Better? 
It's best suited for horizontal mounting, although you may even use it vertically. But you should know that the panel may not get maximum light exposure if used vertically; therefore, it's essential to get your angles right. It's not a major concern and if you feel vertical mounting is the way forward, feel free to proceed by all means. 
Pros
Versatile

Easy installation

Durable steel exterior

Non-stop ventilation

Noiseless
Cons
Not suitable for vertical mounting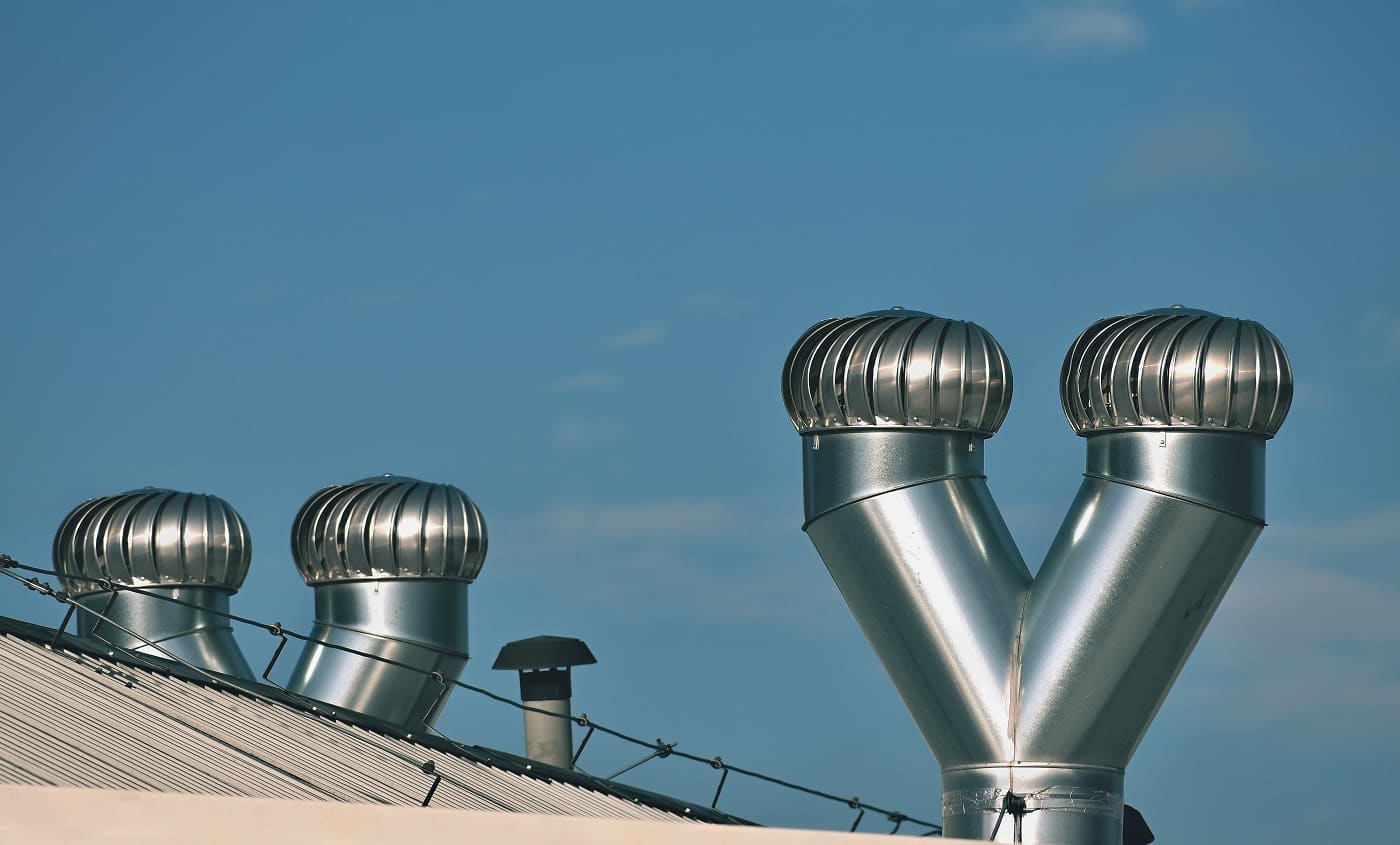 Solar Attic Fans Buyer's Guide
So, the reviews are over, and hopefully, you're not bored with how it went. Now, you might be feeling overwhelmed and confused among two or three top units that you want to buy. There's no need to worry as we've prepared for just the situation. 
This is the buyer's guide section, where we tell you what areas to focus on when choosing a solar attic fan. You may want to write these down to quickly compare notes when looking at multiple models in the market. 
Are you ready? Then, let's begin. 
Solar Panels
When buying a solar attic fan, it's quite natural to check out at the solar panels. But what are the aspects to focus on? Primarily, you need to look at two things – adjustment and size. A larger size ensures that more solar energy is trapped by the panels, thereby enhancing performance. 
However, the size of a panel has to be complemented by adjustment. As the sun moves across the sky, the degree and angle of sunlight reaching the earth changes. For that, you must be able to adjust the panels to receive maximum sunlight consistently. 
Power
Gathering solar energy isn't enough, as the panels need to convert it into power. Needless to say, more power guarantees more rotation of the blades, which translates into faster performance. The fan can remove moisture and mold quickly while allowing fresh air movement for a comfortable experience. 
Robustness
As seen with various products, there's no chance to compromise with robustness. The sun won't come out every day, and on these days, you may experience rain, sleet, hail, or snow. So, quality materials are essential to build the solar panel and prevent rusting or damage. 
Mother nature is unpredictable, and it's best to prepare for varying conditions. Therefore, pick a unit that has focused on durability along with power. 
Price
If a unit has all three aspects mentioned above, but you're unsure whether to make the purchase, it's probably because of the price. It's natural to pay more for a quality unit, but you shouldn't have to burn a hole through your pockets. The designers need to ensure reasonable pricing, making it convenient for the brand and users alike. 
Having said that, it's also essential for buyers to be flexible with their budget.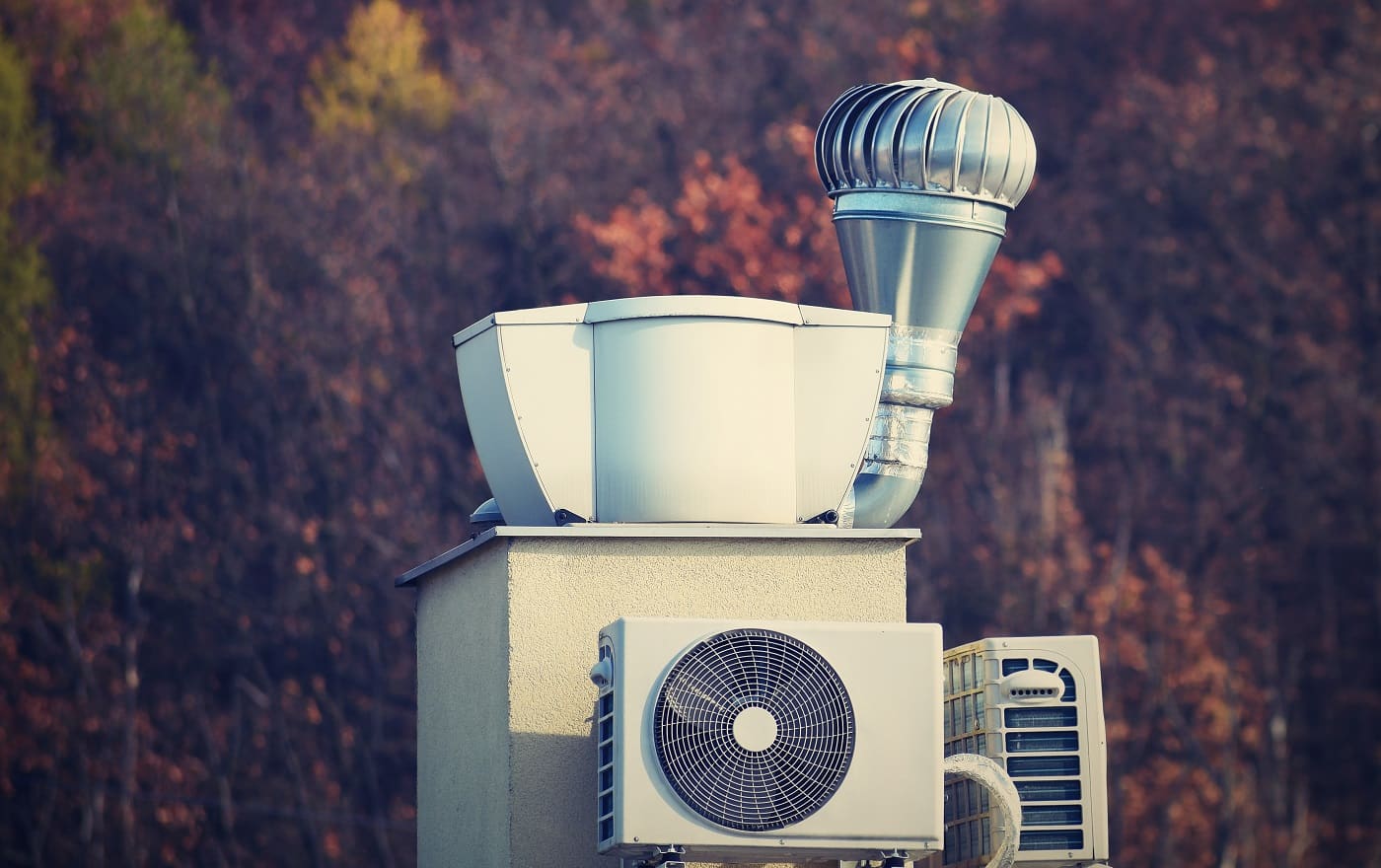 Verdict
That's it from us; there's nothing left to do but bring this review to a close. 
But before that, we've one more parting gift to help you make an informed decision. It's our very own award show where we've picked our favorite units from the list and assigned them top spots in different categories. Which are these products, you ask? 
In the best overall performance category, the iLIVING Fan takes the prize home by virtue of its stellar output and balanced functions. Next, we've chosen the Natural Light Fan ahead of all other units for versatility, while our final category sees the Amtrak Fan stand out in terms of user-friendliness. 
Well, that was fun; although we could go on some more, it's time for you to do some hard thinking. Take your time, consider all options, and only when it feels right, click on the 'buy' option to bring home your favorite unit.
Till we meet again!
Related Articles
13 Best Solar Atomic Watches Right Now
11 Best Rated Solar Powered Shed Light | Buyer's Guide
10 Brightest Solar Spot Lights
11 Best Solar Atomic Watches Right Now
11 Best Solar Battery Chargers & Maintainers
13 Best Solar Electric Fence Chargers
13 Best Solar Powered Solar Desk Lamp
13 Best Solar Powered Birdbath Fountain & Pump
11 Best Solar Powered Bluetooth Speakers
13 Best Solar Powered Motion Security Lights
9 Best Solar Address Signs & Plaques
7 Best Solar Powered Christmas Laser Lights
Why Are My Solar Lights Not Working? [Answers & Solutions]
13 Best Solar String Lights for Sustainable Designs
9 Best Solar Generators for Camping & Home Use
10 Best Solar Powered Shed Lights
13 Best Solar Pool Covers Reviews  
11 High Output Solar Spot Lights [Buyer's Guide]
13 Best Rated Solar-Powered Dusk to Dawn Lights