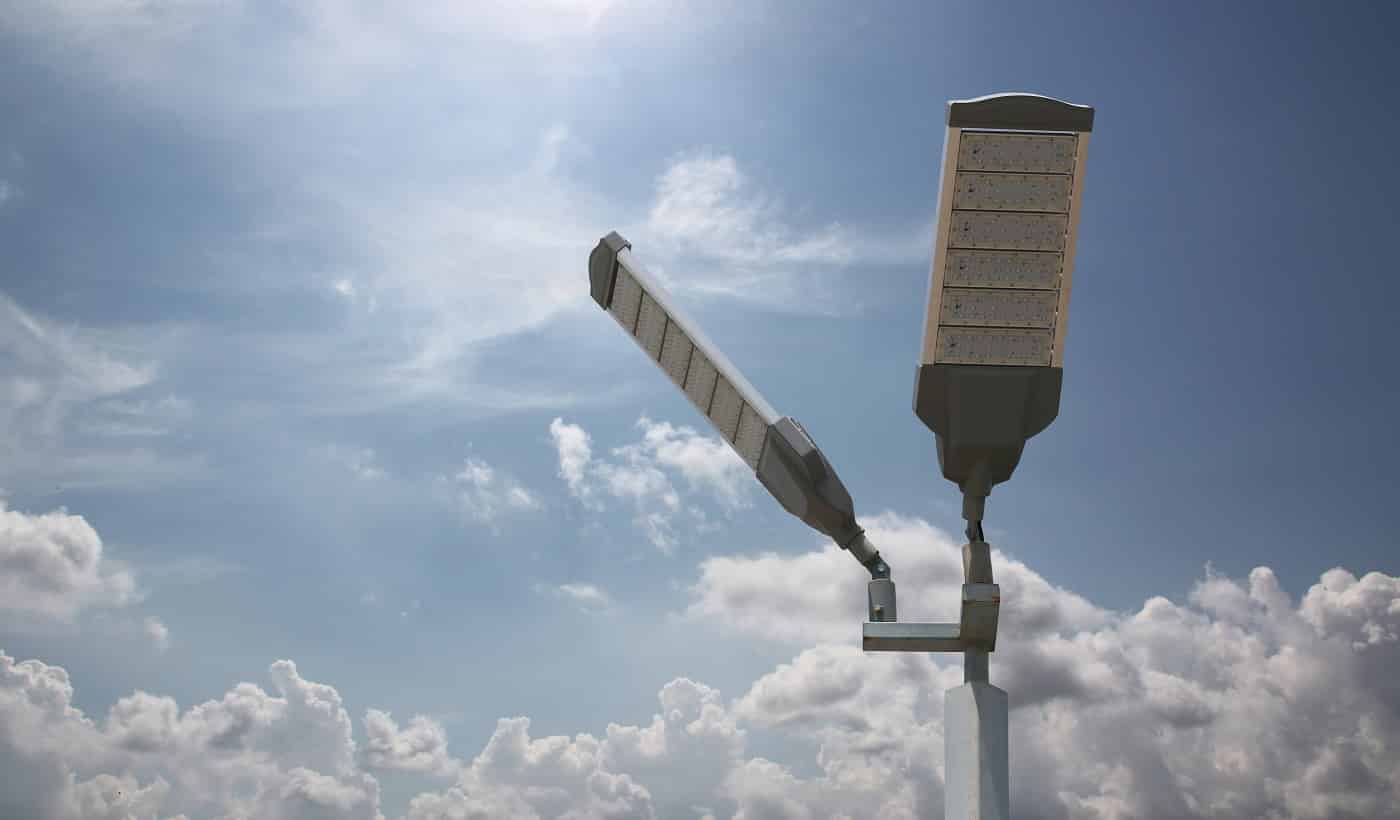 Imagine you're walking home on a cold winter's night with nothing but a lamp illuminating the way. 
Perhaps you're afraid that the light could go out, but with a solar lamp post, there's no need to worry. The vintage-styled units have combined the old-world charm with modern amenities to deliver a power-packed performance. 
Like most solar-powered devices, the panels store energy during the daytime, and after dark, the intelligent sensor turns on the lights. Plus, given their decorative properties, you can improve the ambiance of your home by changing the color and brightness.
But the challenge is choosing one unit from the many fantastic options available out there. To help, we've made a list of the 11 best solar lamp posts that have numerous noteworthy functions. 
What exactly are these functions? We'll discuss all that and more in our guide below. 
Top Solar Lamp Posts
IMAGE
PRODUCT
DETAILS

Our Top Pick

Our Top Pick

Gama Sonic GS-105S-G Lamp Post

Built-in indicator 
Li-ion battery 
Integrated photocell sensor 

VIEW LATEST PRICE →

Sterno Home Post Light

Weather-resistant 
Rust-resistant 
Cast-aluminum construction 

VIEW LATEST PRICE →

NOMA Street Light

Cast aluminum exterior 
60W medium base bulbs 
Clear glass panels 

VIEW LATEST PRICE →

Greluna Solar Lamp

Solar charged AA batteries 
Runtime of 6-8 hours 
High-quality plastic exterior 

VIEW LATEST PRICE →

Gama Sonic GS-98B-S-WB Lamp Post

360-degree coverage 
Integrated photocell 
Monocrystalline solar panels 

VIEW LATEST PRICE →

Madison Lamp Post

Weather-resistant 
Vinyl exterior 
Three-inch collar 

VIEW LATEST PRICE →

iGlow Solar Lamp

Cast aluminum ground spikes 
Rust-resistant 
Weather-proof 

VIEW LATEST PRICE →

Solar Smart Lamp Post

Triple-headed lamp post 
Ni-Cd 800mAh battery 
Adjustable section poles 

VIEW LATEST PRICE →

Nature Power Lamp Post

Four rechargeable AA batteries 
18.5-inch plastic planter 
Aluminum construction 

VIEW LATEST PRICE →

Sun-Ray Lamp Post

The capacity of 120 lumens 
Six bright LEDs 
Three amber LEDs 

VIEW LATEST PRICE →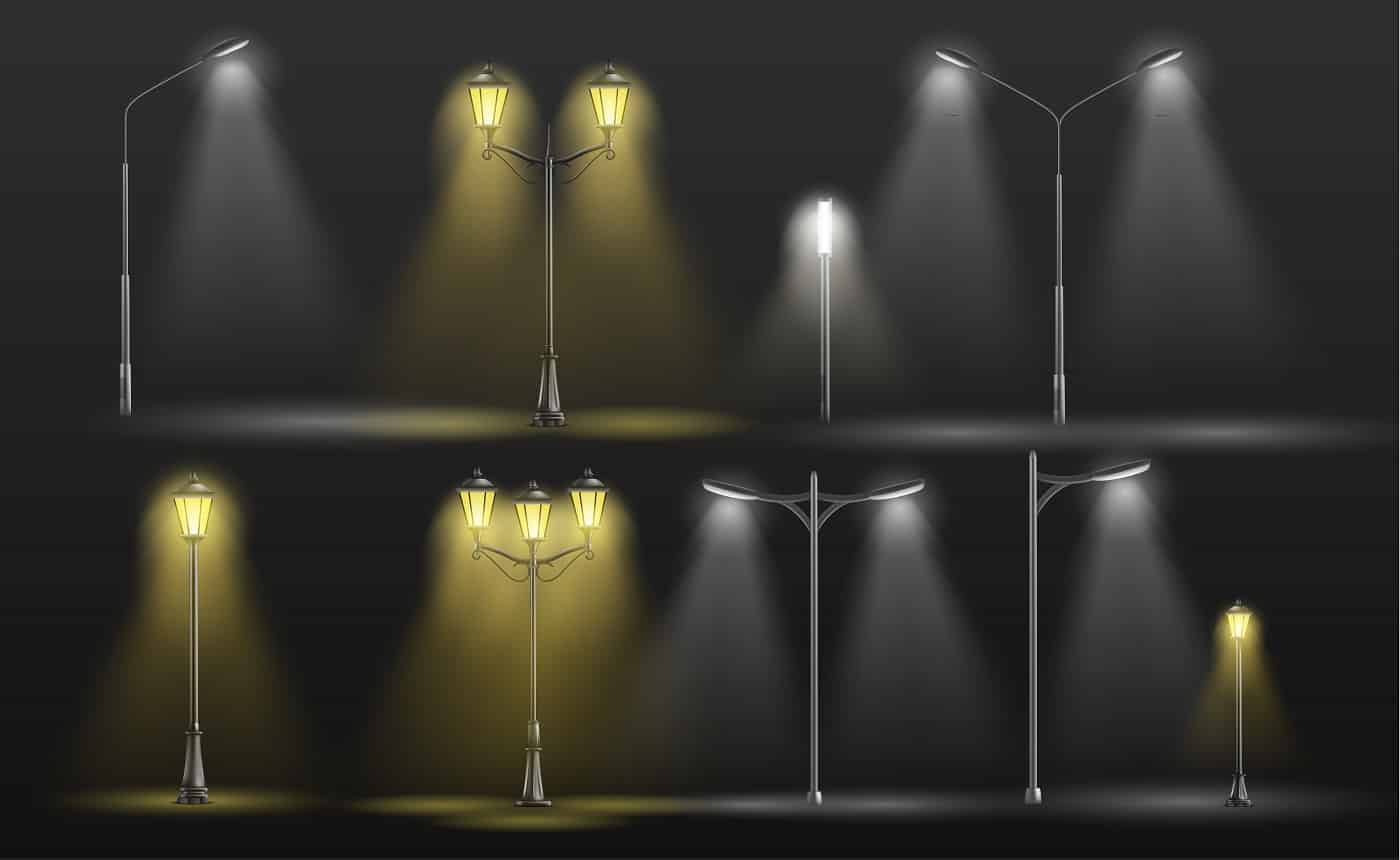 Gama Sonic has made significant strides towards designing a lamp post that acts as a replacement for gas-powered versions. It delivers an excellent return on investment while keeping electricity consumption within limits. You'll also notice that the cone reflector boosts lighting to keep your surroundings adequately illuminated.
Sale
Why Did We Like It?
First things first, as soon as sunlight strikes the solar panel, the battery starts charging. It has an internal Li-ion battery to store energy, and on full-charge, these lights can run uninterrupted from dusk to dawn. In that regard, the integrated photocell sensor proves useful by detecting changes in the environment to turn the lights on and off.
Furthermore, the designers have added an EZ anchor base, making it convenient to install the post on any surface except concrete. All you need to do is twist the anchor into the ground, attach the adapter, and place the lights on it. Finally, the built-in indicator allows you to accurately fit the base to the ground. 
So, installation is easy and perfect for DIY enthusiasts since there's no need for wiring. Simply place it in an area that receives direct sunlight, and the solar panels will take care of everything else.
What Could've Been Better? 
It's slightly wobbly, so it would be best if you refrained from hanging anything heavy because it might tilt the post. Therefore, it's essential to add more weight or fasten it for stability. Plus, there may be slight bending near the joints on a hot day, but it straightens out when the temperature drops.  
Pros
EZ anchor base

Easy installation

No electrical wires

Dusk-to-dawn lighting

Suitable for decorative purposes
Cons
It bends on hot days

Wobbles
If you're looking for a product with exceptional accent lighting, this lamp post from Streno Home fits the bill perfectly. It has retained the old-world charm and comes in a stand-alone design, consisting of an amorphous solar panel. There are other exciting functions as well which you can read about in the following section.
Why Did We Like It?
Sterno Home has developed a new design allowing the lamp to produce 60-lumen worth of power. Now, it may not be as bright as other models, but the warm, white glow of the LEDs makes it suitable for various tasks. What's more, the amorphous solar panels trap energy from the sun and efficiently convert it into light. 
You can choose from either the 1st or 2nd generation model, but in both cases, it features a vintage design with a modern twist. And, on full-charge, it runs throughout the night for eight hours straight before switching off at dawn. 
In keeping with the times, the manufacturers have ensured that it's an easy-to-install four-piece model. Finally, the solar lamp post is a piece of outdoor equipment, so this unit is made from aluminum, delivering durability in different weather conditions.
What Could've Been Better? 
We should tell you that occasionally the top cover may not close properly, allowing moisture to seep in. So, it's vital to conduct a quick scan regularly. Besides, depending on your requirement, the light may not be bright enough, but this isn't a major concern as it's still suitable for most purposes. 
Pros
Output of 60-lumen

Warm, white glow

Vintage design

Easy installation

Eight hours runtime
Cons
Not very bright

Needs maintenance
These lights offer a practical solution to keep your home and outdoors well lit. The latest design and functions work well in all seasons, which is the cause for substantial buzz among potential buyers. Most noticeable among the features is the three-headed design followed by the clear, glass shade.
Why Did We Like It?
We'll begin by discussing the three 60W medium base bulbs, providing convenient lighting for most settings. You can place the lamp near the gate, driveway, or patio, creating the perfect ambiance for entertaining family and guests. Overall, this lamp flaunts a traditional design, proving useful for decorative purposes. 
Coming to the details, we found it has a sturdy cast aluminum exterior and a black powder finish complemented by the clear glass panels. Apart from that, the durability is further enhanced by the weather-resistant construction, ensuring it won't deteriorate over time. Be it rain, wind, snow, or frost, NOMA lamp post has what it takes to withstand various climatic conditions. 
Other than that, the installation is easy with all components available with the unit. There's no need for wires, but you can create a plug-in if needed. As a result, it delivers consistency and keeps your property well-lit throughout the year.
What Could've Been Better? 
Firstly, you need to carry out regular maintenance because the nuts and bolts could come loose. Plus, it's better to apply an anti-rust coating just to be safe. Other than that, some users have complained that the lamp post is small, but we assure you that it doesn't affect performance. 
Pros
Elegant black finish

Weather-resistant

Easy to install

Mounting brackets included

Creates the perfect ambiance
Cons
Needs regular maintenance

Small lamp post
When we think of solar lights, it's difficult to ignore the impact Greluna has had on the market. It has often paved the way in terms of innovations, and unsurprisingly, this latest product stands out compared to other models. No wonder it has garnered positive reviews. 
Why Did We Like It?
Let's start with the durable construction, shall we? You'll see that this lamp features a high-quality plastic exterior, having several benefits. It delivers more brightness while keeping the solar panels safe for use in various conditions. Moreover, due to the high absorption capacity of the panels, these lights are suitable for home decorations. 
The replaceable solar-charged AA batteries provide the necessary power to deliver a runtime of 6-8 hours on a full charge. Not only is it sufficient for illuminating the driveway or patio, but it also lowers electricity consumption and reduces the expenditure on bills. 
Furthermore, these triple-headed solar lights are highly versatile, which speaks volumes about the easy installation. It's available with three plastic screws and other relevant components; therefore, there's no need for extra purchases. Finally, there are no wires, making it safe and reducing the probability of accidents.
What Could've Been Better? 
The base is very small, leading to problems with stability. Many users have suggested adding further reinforcements like fastening the post to prevent it from tipping over. Besides, you will need a planter to complete installation, which has to be purchased separately. So, the overall cost of the unit goes up. 
Pros
Triple-headed solar lights

Three plastic screws

Easy installation

Sufficient illumination

Decorative
Cons
Small base

Slightly costly
These lights add a touch of class to your surroundings, thanks to the royal design. From dusk to dawn, the area around your home will be well-lit as it consistently delivers the best results. There's a lot to like about it, and you'll surely get your money's worth.
Sale
Why Did We Like It?
Gama Sonic has raised the bar high with its new technology that turns a conventional light bulb into a solar-powered model. Irrespective of the method, this lamp lasts for close to ten years and delivers 360-degree complete coverage for extensive illumination. The durable design protects against weather, thanks to the rust-resistant cast-aluminum exterior complemented by the powder-coated weathered bronze finish.  
Like most other units, the solar panels store energy during the day. Furthermore, the integrated photocell detects changes in the environment and when the natural light decreases, the solar lamp takes over. So, it saves electricity, which translates into affordable bills.
Apart from that, the monocrystalline solar panels feature cleanable, tempered glass, making them suitable for outdoor use. But that's not all, as the wireless design ensures it's the ideal alternative for gas-powered models.
What Could've Been Better? 
The hole pattern template may not match with the base of the lamp post; therefore, you need to be extremely vigilant. Make sure you've got the positioning right before drilling the holes. Also, we suggest that you assemble the lamp first because it's not possible to make adjustments after drilling the holes. 
Pros
Tempered glass

Easy to clean

Wireless

Weathered bronze finish

Cast aluminum exterior
Cons
The hole template doesn't align with the base

Slightly tricky installation
We're at the halfway point of our list, but the good news is, the products keep getting better. Next up are these lights from Madison, which have left a mark in the market, causing users to come back for more. It features a modern and elegant design, adding a degree of sophistication to your property.
Why Did We Like It?
This lamp post is primarily suited for decorative purposes, but it doesn't compromise on power. You've got the option of using it for both solar and electric lighting, highlighting the exceptional versatility on offer. And, thanks to the universal three-inch collar, it delivers efficient lighting to illuminate most spots. 
Moreover, the perfect dimension allows you to place it near the gate, driveway, pathway, or patio without difficulty. Also, since a solar lamp spends most of the time under the open sky, the designers have made the necessary improvements to durability. You'll see that the premium weather-resistant vinyl body provides ample protection against various weather conditions. 
We assure you that it doesn't deteriorate, crack or turn yellow with time, thereby retaining its classic appearance. Lastly, it's a cost-effective model, meaning it doesn't burn a hole through your pockets. The cost of operating it, along with the reduced electric bills, makes it convenient. 
What Could've Been Better? 
Users have reported that the installation takes time, owing to the poor instructions. While you won't need much manual labor, it will require a lot of patience to understand the steps. So, the designers should've provided the steps in an uncomplicated manner for greater user-friendliness. 
Pros
Robust

Classic design

Affordable

Decorative

No additional expense
We hope you're enjoying our guide because this unit delivers terrific output, lending credibility to the positive responses. It's a stand-alone lamp having a simple design, making it suitable for various settings. Along with sufficient brightness, it's also highly durable, which has led to its increasing popularity. 
Why Did We Like It?
One of the first things buyers look at is the runtime, and we're happy to report that this lamp delivers a total runtime of 100,000 hours. In other words, the two SMD LEDs can last for three years before they need replacing. 
Now, let's discuss the exceptional durability delivered by the rust-resistant cast aluminum construction. It withstands various weather conditions, meaning you get incredible consistency, ensuring it doesn't break down. 
However, despite the high output, there's no need to worry as the automatic sensor helps operate the crystalline solar panels. So, it turns off the lights during the day allowing the panels to store solar energy for use after dusk. Plus, the manufacturers have also added a manual on/off switch for greater convenience. 
Besides, due to the multi-purpose nature, you can attach it to a post or on the ground like a regular solar lamp. 
What Could've Been Better? 
The post tends to wobble, and we believe the root of the problem might lie with the plastic inserts. To solve the issue, you can try wrapping the joints with gorilla tape. Other than that, the metal base adds weight to the structure, making it heavy to move around for some people. 
Pros
Adjustable post

Runtime of 100,000 hours

Automatic sensor

Crystalline solar panel

Manual on/off switch
We've discussed several aspects of solar lamps, but an oft-overlooked feature is user-friendliness. Luckily, the designers have prioritized adjustability, meaning it's easier for users to work with this lamp. Moreover, the vintage design is quite eye-catching while sufficiently illuminating a large expanse.
Why Did We Like It?
First and foremost, this is a triple-headed lamp post, meaning it delivers wide coverage for the best results. You can use it in most spots, thanks to the improved illumination for which the two rechargeable AA batteries supply the power. The Ni-Cd battery has a capacity of 800mAh, allowing the bulbs to operate at 3.2V. 
Furthermore, the four solar panels operate at 4V, supported by the adjustable section poles. By changing the height of the poles, you can ensure that the panels receive maximum sunlight throughout the day. Besides, thanks to the automatic sensor, the lights come on to provide illumination throughout the night before switching off at dawn. 
Other than that, the aluminum die-cast exterior is waterproof and provides safety against the changing weather conditions. Similarly, the lamp head is UV coated, so it doesn't deteriorate under extreme heat for a reliable experience.
What Could've Been Better? 
Coming to the not-so-good aspects, we should tell you that these are pop-up lights, so they may not hold up well in extreme weather conditions. You'll also need to make some necessary tweaks to the structure because the pole is heavy, but the lights are not firmly attached. 
Pros
Automatic sensor

Aluminum die-cast exterior

UV coated lamp head

Waterproof

Four solar panels
Buyers looking for a decorative model should know that Nature Power offers the best unit in this category. It's a pop-up lamp post that significantly reduces electricity consumption, making it cost-effective. If you want, you can even add flowers to the hanging arms, which is sure to enhance the ambiance of your home.
Why Did We Like It?
Compared to other products, this lamp is by far the least flashy in terms of features, but there can be no doubts regarding the performance. Flaunting a vintage design with additional arms for placing flowers, it's any homeowners delight, thanks to the decorative properties. 
Overall the lights deliver a combined output of 40 lumens, which is adequate but nothing extraordinary. The four AA rechargeable batteries absorb energy during the day and turn on the lamps at night for a seamless experience. However, what's eye-catching is the attention to detail with the 18.5-inch plastic planter allowing you to add plants and flowers. 
Next, we must discuss the durability, ensuring it lasts for a long time. The aluminum construction allows it to withstand various weather conditions like rain, hail, sleet, and snow. Additionally, the sleek black finish not only looks good but also prevents rusting, so it doesn't require much maintenance.
What Could've Been Better? 
It's mainly suited for decorative purposes and doesn't offer much in terms of illumination. So, you either need to purchase several of these units, or it's better to consider other options. While it isn't a disadvantage, users looking to use it as a security light will be disappointed. 
Pros
The capacity of 40 lumens

Sturdy

Easy installation

No addition expenditure

Sleek black finish
Cons
It doesn't work as a security light
For those in need of a multi-functional model, Sun-ray has just the unit for you. It provides the perfect balance of functions for maximum illumination, thanks to the pack of six LEDs. Plus, the inclusion of the planter, doubling as a base, is a nice touch, allowing you to place your favorite flowers for decoration.
Why Did We Like It?
Firstly, this is an automatic solar-powered LED lamp having a capacity of 120 lumens. There's a three-way switch ensuring you can alternate between white, amber or switch the lights off when needed. In all, there are six bright LEDs and three amber LEDs, and on a full charge, they deliver a runtime of eight hours. 
Furthermore, thanks to the rechargeable batteries, there's no need for electrical wiring, making it safe. You can place the lamp post in any suitable spot like the patio, driveway, or garden, highlighting the multi-functional aspect of the model. 
Apart from that, it's a durable unit featuring a die-cast aluminum/ magnesium alloy body with a black powder-coated finish. Moreover, adding to the versatility is the 18-inch flower base for storing your favorite plants, but it has another advantage. Adding rocks and soil makes the structure more stable and holds it down. 
What Could've Been Better? 
It has incomplete instructions, which might leave you frustrated. If you're unaccustomed to using a solar lamp, it'll take time to understand how to alter the functions according to your needs. This is something the designers need to address; otherwise, user-experience takes a hit.  
Pros
18-inch flower base

Black powder-coated finish

Die-cast aluminum/magnesium body

Rechargeable batteries

Runtime of eight hours
Flaunting a modern design, this lamp from Lutec offers efficiency and affordability in equal measures. There are several likable functions, and a lot of attention has gone into the details, so it covers most aspects. No surprise, it's on most wish lists, but if it's not on yours, reading the following section may change your mind. 
Why Did We Like It?
We've here a stand-alone solar lamp with monocrystalline solar panels that provides power to the lithium battery. So, it delivers a total runtime of eight hours by efficiently storing solar energy during the day and switching on the bulbs at night. Moreover, the bulbs have a capacity of 300 lumens to produce warm-white light, making them suitable for various settings. 
You'll notice that it has three candelabra-shaped light bulbs that effectively illuminate various spots. Additionally, these bulbs operate at low-voltage, keeping energy consumption low and your electric bill in check. 
Meanwhile, compared to other models, this product provides in-ground installation, which is much easier. There's no need for wires or extra components, making it safe and affordable at the same time. 
Finally, it has the necessary durability, thanks to the corrosion-resistant aluminum exterior complemented by a black powder-coated finish. Consequently, it can endure the natural elements for reliable output. 
What Could've Been Better? 
There are two things to remember. Firstly, don't try to install the lamp in hard clay as the post doesn't hold, and you won't get a good grip. Other than that, although it has sufficient brightness, the light streaks outward rather than in the downward direction, delivering less illumination than expected. 
Pros
Corrosion-resistant exterior

Black powder-coated finish

Low-voltage use

Runtime of eight hours

Rechargeable lithium battery
Cons
Not suited for hard clay

Angle of illumination needs improvement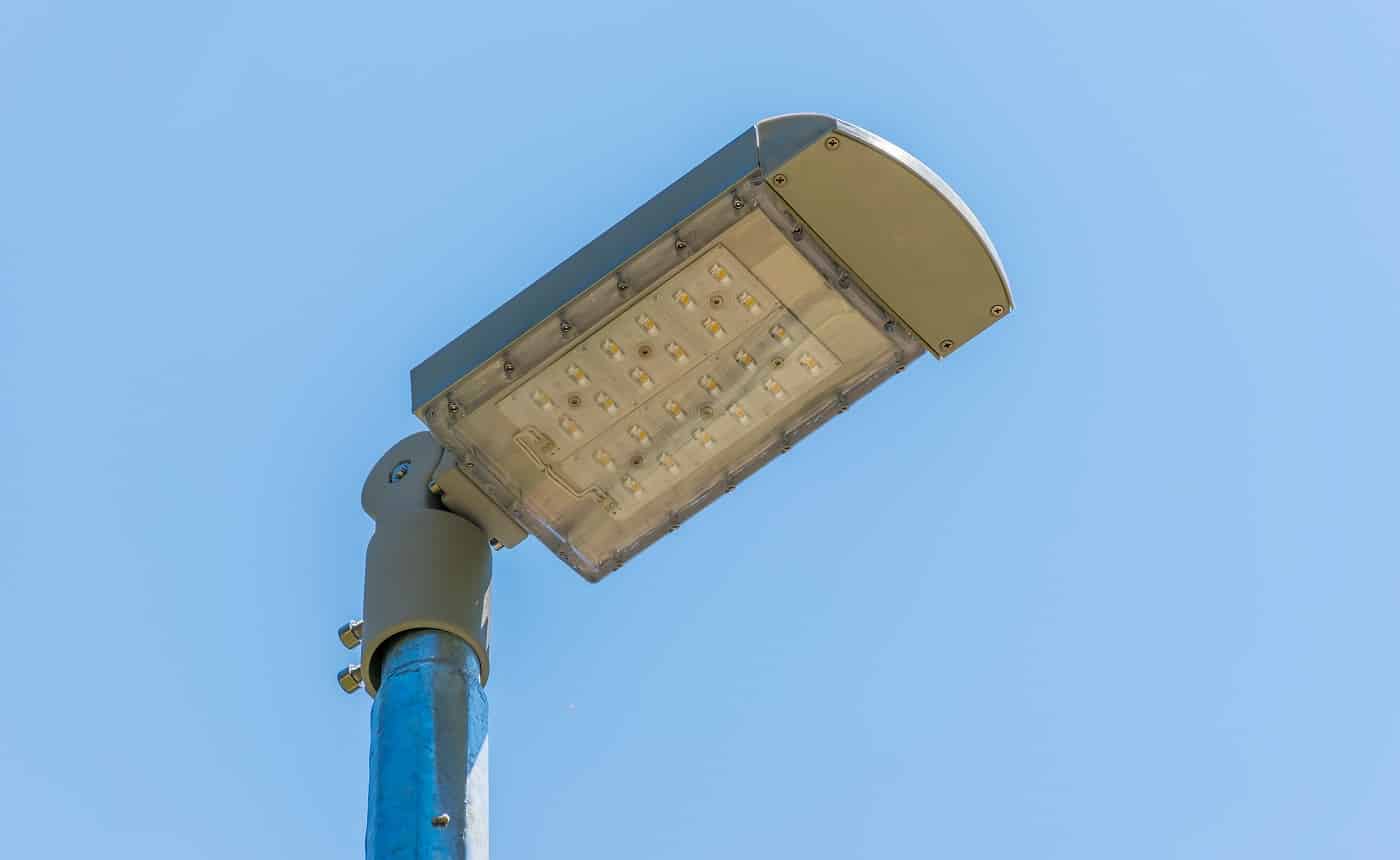 Solar Lamp Posts Buyer's Guide 
Now, we come to the buyer's guide section, where we'll look to provide you with all the relevant information concerning solar lamp posts. It will help you choose between two quality products, so we suggest you note the points mentioned below. 
Attractiveness 
Although the primary purpose of a solar lamp is to brighten your surroundings, attractiveness is foremost on buyers' minds. It needs to be good-looking and add to the ambiance of your property. 
Durability 
A solar lamp post is an outdoor device; therefore, it has to withstand the natural elements for a long lifespan. Irrespective of the weather conditions, it must deliver consistent results, making it stand out in the market. 
Installation 
Finally, installation should be easy, and the manufacturers should detail the steps in an uncomplicated manner. Both first-time users and DIY enthusiasts should know how to complete assembly quickly for a better user experience.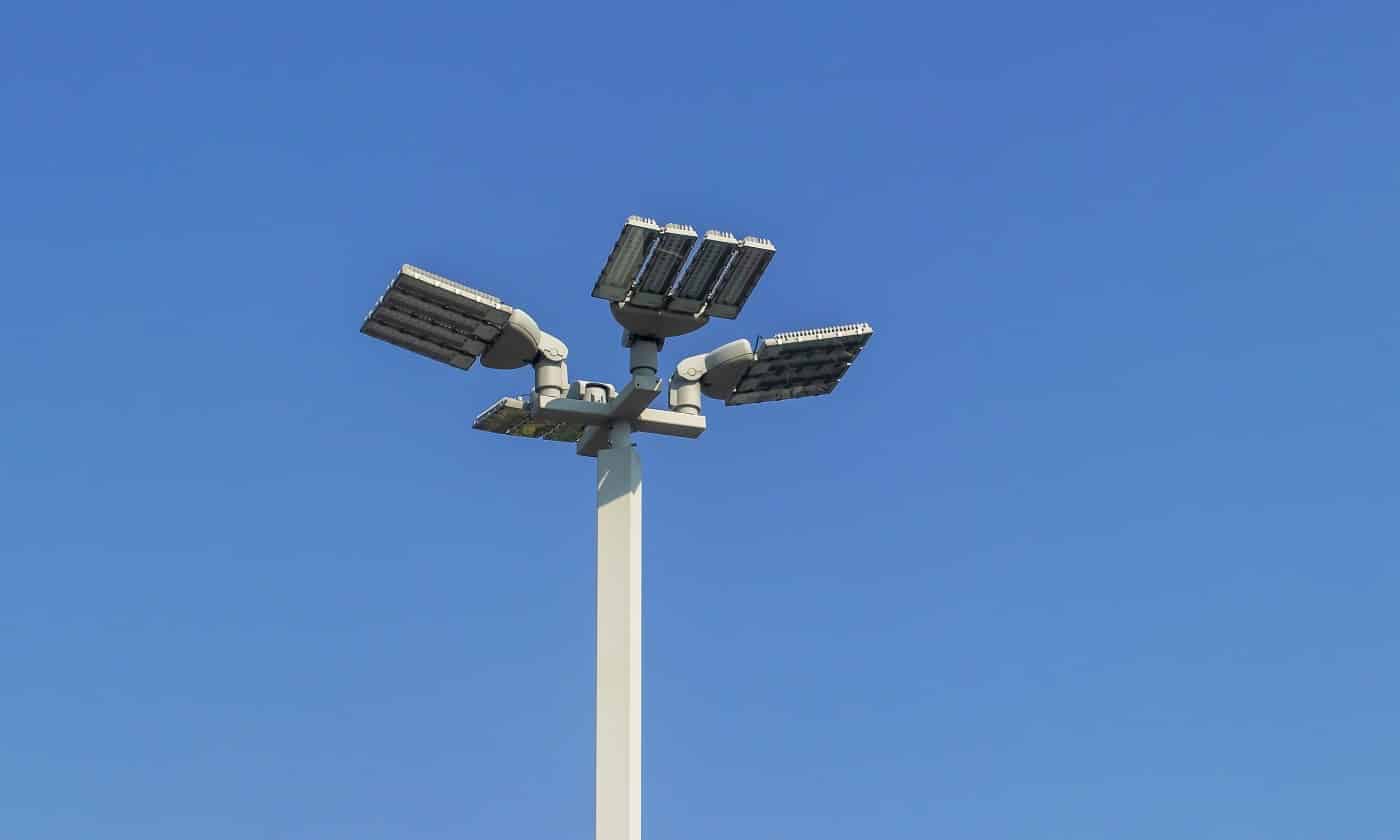 Verdict
We're down to the final section of our guide, but there are a couple of aspects that need your attention. 
Before signing off, we've decided to highlight our favorite products in different categories, allowing you to make an informed decision. For instance, the Gama Sonic GS-105S-G Lamp Post delivers the best overall performance, thanks to its balanced functions and adequate brightness. 
But if you want a durable model that's reliable in various situations, we suggest choosing the Sterno Home Post Light. 
That's all the time we have; hopefully, you've got an idea of the features that contribute towards making a solar lamp stand out. 
We'll be back soon with more exciting reviews. Until then, take care, and stay safe. Bye!
Related Articles
11 Best Solar Atomic Watches Right Now
11 Best Solar Battery Chargers & Maintainers
13 Best Solar Electric Fence Chargers
13 Best Solar Powered Birdbath Fountain & Pump
11 Best Solar Powered Bluetooth Speakers
13 Best Solar Powered Motion Security Lights
9 Best Solar Address Signs & Plaques
7 Best Solar Powered Christmas Laser Lights
Why Are My Solar Lights Not Working? [Answers & Solutions]
9 Best Solar Generators for Camping & Home Use
10 Best Solar Powered Shed Lights
11 High Output Solar Spot Lights [Buyer's Guide]
13 Best Rated Solar-Powered Dusk to Dawn Lights