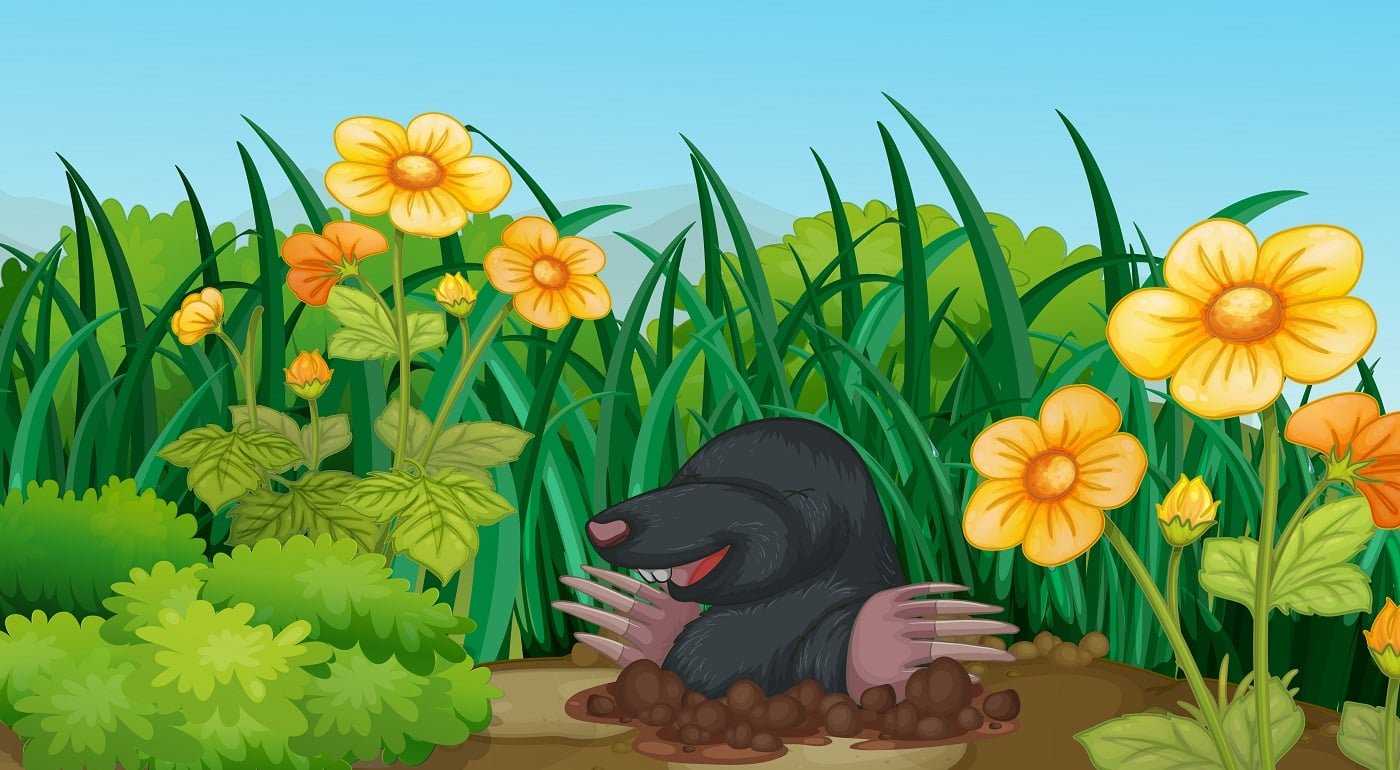 You obviously wouldn't want them to destroy your beautiful garden or lawn, right? Well, in that case, a solar mole repeller can be your best friend and gardening partner. It helps chase away moles, mice, chipmunks, and more without the use of chemicals or poison. 
However, choosing the best chaser from a vast range of options can be time-consuming and hectic, to say the least. That's why we've reviewed five top-notch solar mole repellers to help you out. Furthermore, we've provided a buyer's guide at the end of this review to accelerate your decision-making. 
So, what are we waiting for? Let's dive straight into the reviews. 
Top Solar Mole Repellers 
IMAGE
PRODUCT
DETAILS

Our Top Pick

Our Top Pick

Vanzo Ultrasonic Mole Repellent

Effective range: approximately 7,000 sq. ft.
Cycle interval: 40 seconds
Number of solar spikes: 2 or 4

VIEW LATEST PRICE →

Toro 4-Pack Solar Repeller

Cycle interval: 30 seconds
Maximum coverage area: 7,000 sq. ft.
Sonic frequency: 450Hz

VIEW LATEST PRICE →

Nikand Mole Repellent System

2V/70mAH monocrystalline silicon panel
Frequency: 400Hz +/- 50Hz
Cycle interval: 30 seconds

VIEW LATEST PRICE →

RAV3 Mole Repellent Stakes

Maximum coverage per unit: 7,500 sq. ft.
Military-grade ABS plastic body
Pack includes four stakes

VIEW LATEST PRICE →

Lightsmax Ultrasonic Repellent

Coverage area: 5,000 sq. ft.
Polycrystalline silicon solar panel
24/7 PIR sensor

VIEW LATEST PRICE →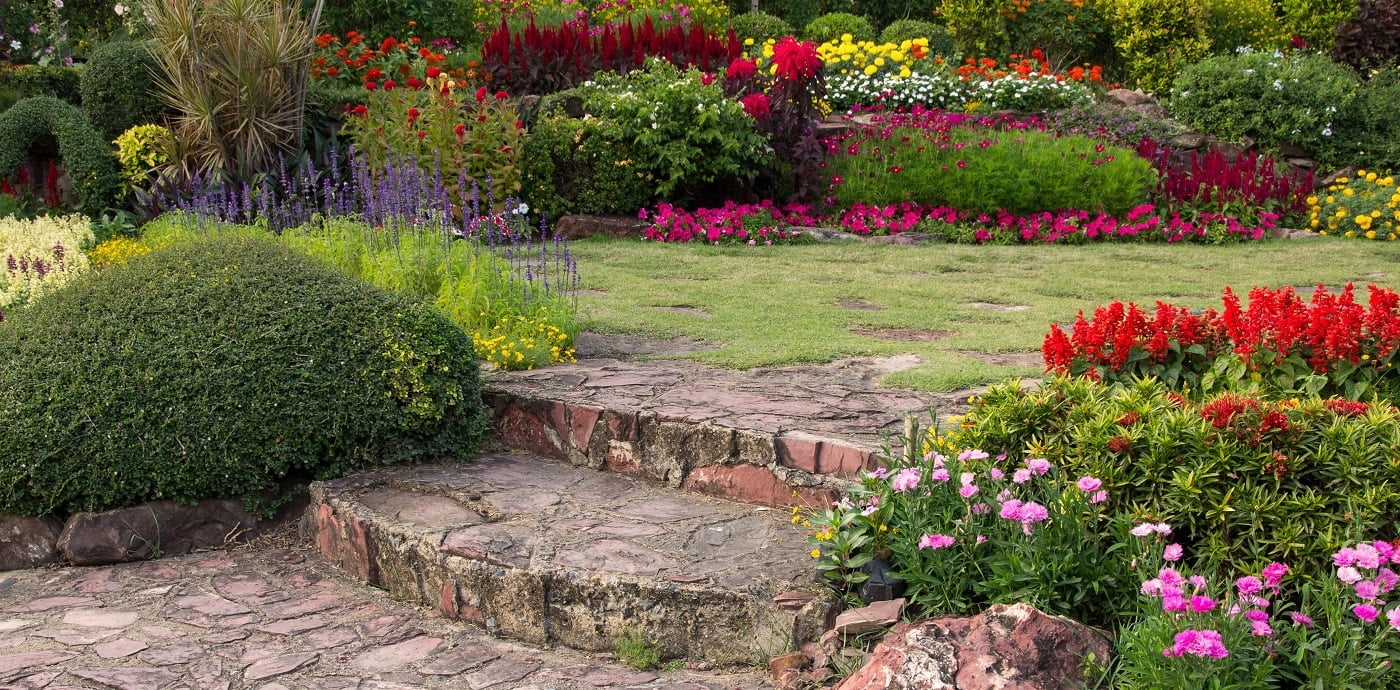 This solar-powered mole repellent from Vanzo, a brand with a guaranteed responsive technical support team, is one of our top recommendations for obvious reasons. The two or four-piece set ensures the best possible coverage when two devices are installed every 100 feet on floor surfaces.
No products found.
Why Did We Like It?
Let's start by discussing the durable build of these solar spikes. Each unit is made using ABS material, featuring an IP65 waterproof rating to offer resistance against rain, snow, wind, and the sun. As such, they can work around the clock under any conditions to repel mole and mice by emitting sound waves and vibrations every 40 seconds.
The spikes work in square patterns to ensure maximum coverage so that the burrowing pests avoid the surrounding area of about 7,000 sq. ft. But that's not even the best part; we're sure you'll be pleased with their energy-efficient and environment-friendly solar panels. 
They are powered by rechargeable 600mAH batteries to offer long-lasting performance with a stronger effect. All you have to do is position the panel where it gets direct sunlight for it to automatically charge during daylight. 
What Could've Been Better?
We didn't really come across any significant drawbacks related to the efficiency and range of these solar spikes. However, it's important to note that the repeller works better when the soil is harder or denser. It won't be as effective in loamy soil conditions as the sonic waves don't travel well in such soil types.
Pros
Waterproof and durable design

Efficient solar control

Waves don't harm humans and pets

Ensure maximum coverage

Easy to set up
Cons
Not suitable for loamy soil conditions
Toro, a leading American company that designs and manufactures lawn maintenance equipment, offers this 4-pack solar-powered repeller. The brand utilizes the highest quality polycrystalline technology to ensure that the unit functions more efficiently than some of the other options available in the market.
Why Did We Like It?
Toro has utilized quality components to manufacture these solar repellent spikes, so you can rest assured of their durability. That's not all; each device is designed to offer superior functionality for the best results. 
They're safe to use around pets and children as they don't utilize chemicals to repel the unwanted pests; instead, they emit ultrasonic pulses that enter the soil to create sonic waves. In turn, the vibrations scare away snakes, mice, and moles in all weather conditions without causing any harm to your surroundings.
What's more, these are among the tallest repellents available in the market, reaching a height of 15.3 inches. As such, they reach the ground deeper to chase away pests that we didn't even know existed. 
We were also impressed by the fact that they require zero maintenance. Moreover, the spikes don't need to be plugged into any power source, which further saves your time and energy.
What Could've Been Better?
The only downside to using these water-tight repellers is their lack of noise-efficiency. Unfortunately, they make a buzzing sound during operation, which is relatively loud. This can get annoying after a certain point, so make sure you live in a neighborhood with sound-proof windows and doors.
Pros
Chemical-free and safe to use

Superior functionality and durability

Zero maintenance

Repels all types of pests and rodents

Tallest repeller
Next on the list, we have the ultrasonic wave repellent system from Nikand. These solar sonic spikes utilize state-of-the-art technology to repel moles, chipmunks, and gophers without using chemicals or poison, preventing them from damaging your lawn or garden. This way, it serves as a non-toxic way to eliminate rodents.
Why Did We Like It?
The best part about these pest control spikes is that they emit sonic pulses every 30 seconds to chase away moles, gophers, and burrowing rodents unharmed. There's no use of chemicals or poisons, making them 100% child-safe and non-toxic. 
But what impressed us the most is their quick and easy installation. All you have to do is follow three simple steps to insert the spikes in the ground. Once set up, press the ABS plastic on/off switch to activate them. The mole repelling system will work efficiently in all weather conditions to drive away the unwanted burrowing rodents from your garden within 2 to 4 weeks. 
This is no doubt an inexpensive way of preventing moles and gophers from damaging your lawn. However, we'd suggest installing the spikes every 96 feet throughout the area to achieve optimal results. 
What Could've Been Better?
The Nikand Mole Repeller is easy to use straight out of the box, but it's not without flaws. We noticed that the spikes make quite a lot of noise during the initial days of use. Furthermore, they aren't effective for large lawns or gardens; we recommend buying them only if you need to chase away moles and rodents from small areas.
Pros
Easy to set up and use

Waterproof

100% child-safe and non-toxic

Inexpensive way of safeguarding your lawn

ABS plastic switch
Cons
Noisy

Not suitable for large areas
We'll now introduce you to the military-grade ABS mole repellent stakes from RAV3 as they guarantee results and dependability. Each unit comes pre-tested from the factory to ensure 100% customer satisfaction and quality assurance. But that's not all; there's a lot more on offer, so let's take a look.
No products found.
Why Did We Like It?
In our opinion, these mole repellent stakes serve as the ideal gardening partners that you can rely on. They emit vibrations and sonic pulses that are intensely effective on burrowing animals like moles, squirrels, chipmunks, rodents, etc., keeping your garden free from unwanted guests. 
In fact, continuous operation for 2 to 6 weeks will ensure that all infestations are swept out. All you have to do is turn on the stakes and push them into the ground, leaving 2 inches of the rod outside, and relax, while the repellers do the rest. 
You won't even have to worry about leaving them outdoors in the rain or snow as they are waterproof and dirtproof. Plus, they have a long battery life, so there's no need to bother about charging or maintenance. 
What Could've Been Better?
There's no doubt that these durable and waterproof stakes ensure the best results on continuous use. However, we'd have preferred them to be a bit longer as they tend to get hidden during the summer months when the grass grows taller. This makes it difficult to view them from a distance. 
Pros
Waterproof and dirtproof design

Long battery life

Hassle-free installation and maintenance

Extremely powerful ultrasonic pulses emitter
There's no way we could've concluded this list without talking about the Lightsmax Ultrasonic Repellent Solar Spikes. They emit ultrasonic waves to effectively prevent pests from damaging your lawn and coming into your garden or farm in a smart, convenient, and safe way.
Why Did We Like It?
What makes these solar spikes stand out is the fact that they're made of superior PVC, which is easy to place inside the ground. That's not all; they're corrosion-proof and waterproof, so rest assured, you can use them for years in all weather conditions to remain protected from moles and rodents. 
And since the repellers are solar-powered, they don't use electricity, thereby serving as a sustainable and preventive solution that will not harm the environment. What's more, they're fast-acting and incredibly easy to use, thanks to their plug-and-play performance.
The units also come with PIR sensors that radiate ultrasonic waves according to the movements detected. In other words, they use variable sonic pulses to repel moles without giving them the chance of getting used to the wavelength. 
What Could've Been Better?
Coming to the downsides of these solar spikes, rest assured there isn't anything significantly wrong with them. However, we find it imperative to highlight the fact that their battery life isn't that great. The repellers tend to lose charge quickly, so you have to always ensure that they get direct sunlight.
Pros
Fast-acting and easy to use

Superior PVC construction

Emits variable sonic waves

Weatherproof and rust-resistant
Solar Mole Repellers Buyer's Guide
There you go; those were our top 5 picks when it comes to the solar-powered mole and rodent repellers. So, were you able to pick the best option, if not make the purchase? Well, it's okay, even if you haven't.
We understand that selecting the best solar pest repelling device from a list of excellent options is easier said than done. That's why we've carefully created this brief yet comprehensive guide, explaining the crucial points that need to be considered during the selection process.
Paying attention to the following factors will help you make an informed investment. Read on to know more.
Coverage Area
Before investing in a mole repelling system, make sure you measure the area of your property. For a small lawn or garden, a single solar spike with an effective range would be sufficient. However, large yards would need two or more overlapping units, each having a coverage area of 6,500 to 7,000 sq. ft.
Frequency
Most repellers come with a frequency range of 400 to 1,000 Hz. Now, remember higher frequencies are more effective in chasing away moles and rodents, but they might get used to the wavelengths. That's why it's better to opt for solar chasers with an adjustable frequency range.
Battery 
Solar-powered repellers are indeed sustainable and safe solutions to prevent moles from becoming permanent guests in your garden. However, they may run out of charge quickly. To avoid this problem, make sure you check the charging time and runtime of the device.
Most units can run up to 5 days on a single charge, while the others have a cycle of two weeks. You might also come across spikes needing four to eight hours of continuous sun exposure to charge fully. So, it's crucial to make the best choice, depending on how much sun you get on your lawn or garden.
Construction
Pay attention to the materials used for making the solar spikes as they're outdoor devices. Keep in mind that devices made using military-grade ABS plastic or corrosion-resistant aluminum are more durable and reliable. 
We'd also strongly advise you to check the waterproof rating to ensure that they're indeed waterproof and not just splash-proof. Waterproof and dirtproof mole chasers can be left outdoors even in the rain and snow for optimal performance. 
However, any device with an IPX6 or lower waterproof rating shouldn't be placed outside in heavy rain. Neither should you place them in water puddles as they're not entirely resistant to water.
Price & Warranty
When buying a mole repellent or any other product for that matter, the price should be taken into consideration. Don't go over your budget, but that doesn't mean you should compromise on quality. 
Make sure you choose a device that will ensure an efficient and long-lasting performance. Also, it should come with a warranty of 2 years to promote reliability and trust.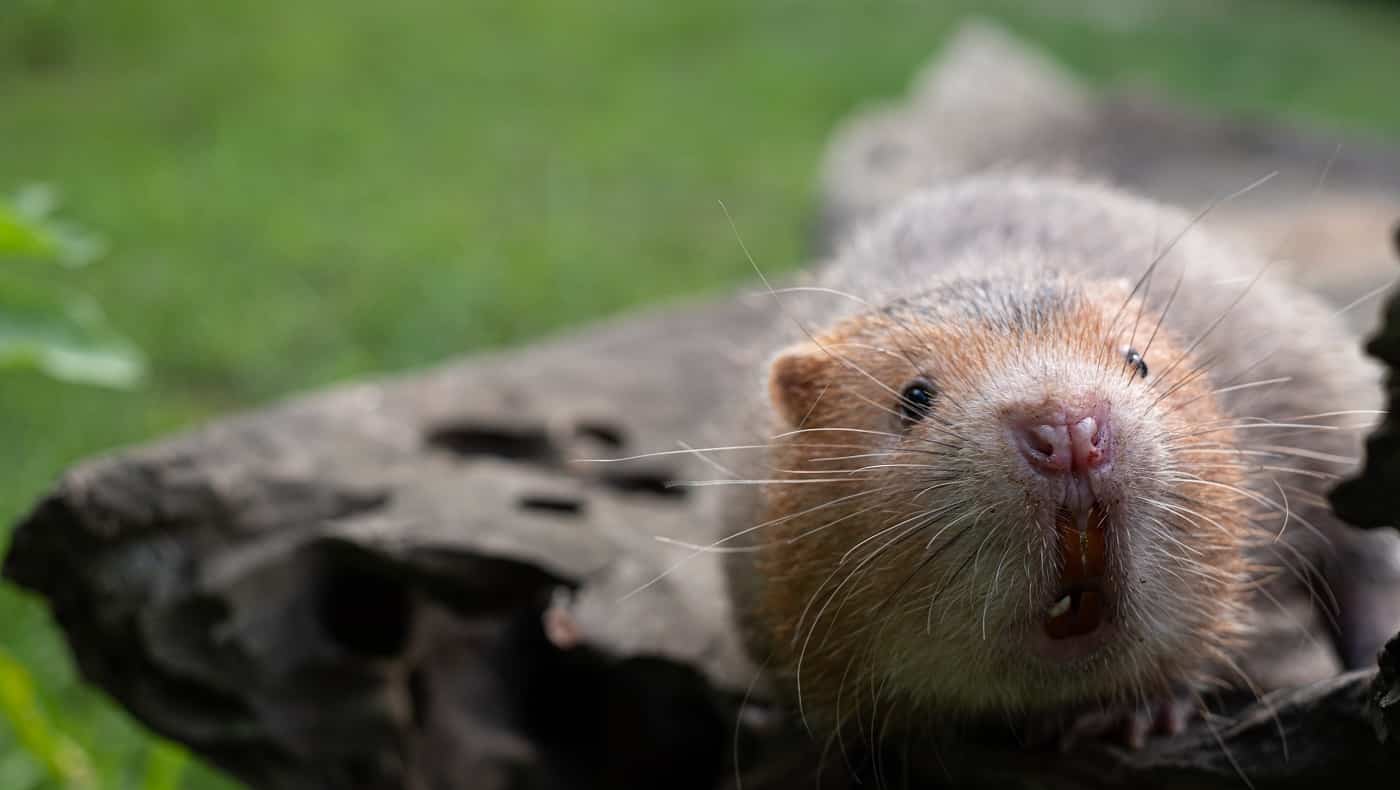 Verdict
If you wish to keep your lawn or garden well-maintained, it's crucial to prevent moles and rodents from becoming permanent guests. While insecticides and chemicals help to a certain extent, there's no guarantee of them being safe for your plants, pets, and family. That's when solar mole repellers come to your rescue.
On that note, we'll conclude our review-based guide on the topic. But before taking your leave, it makes sense to take a quick run-through of our top picks. 
The Vanzo Ultrasonic Mole Repellent ensures maximum coverage in all weather conditions. The Toro 4-Pack Solar Repeller is the most efficient option on the list, while the Nikand Mole Repellent System is one of the safest options. 
That's all for now. We'll be back with more guides and reviews on lawn care products. Till then, look after your garden to the best of your ability. 
Related Articles
13 Best Solar Atomic Watches Right Now
11 Best Rated Solar Powered Shed Light | Buyer's Guide
10 Brightest Solar Spot Lights
11 Best Solar Atomic Watches Right Now
11 Best Solar Battery Chargers & Maintainers
13 Best Solar Electric Fence Chargers
13 Best Solar Powered Solar Desk Lamp
13 Best Solar Powered Birdbath Fountain & Pump
11 Best Solar Powered Bluetooth Speakers
13 Best Solar Powered Motion Security Lights
9 Best Solar Address Signs & Plaques
7 Best Solar Powered Christmas Laser Lights
Why Are My Solar Lights Not Working? [Answers & Solutions]
13 Best Solar String Lights for Sustainable Designs
9 Best Solar Generators for Camping & Home Use
10 Best Solar Powered Shed Lights
13 Best Solar Pool Covers Reviews  
11 High Output Solar Spot Lights [Buyer's Guide]