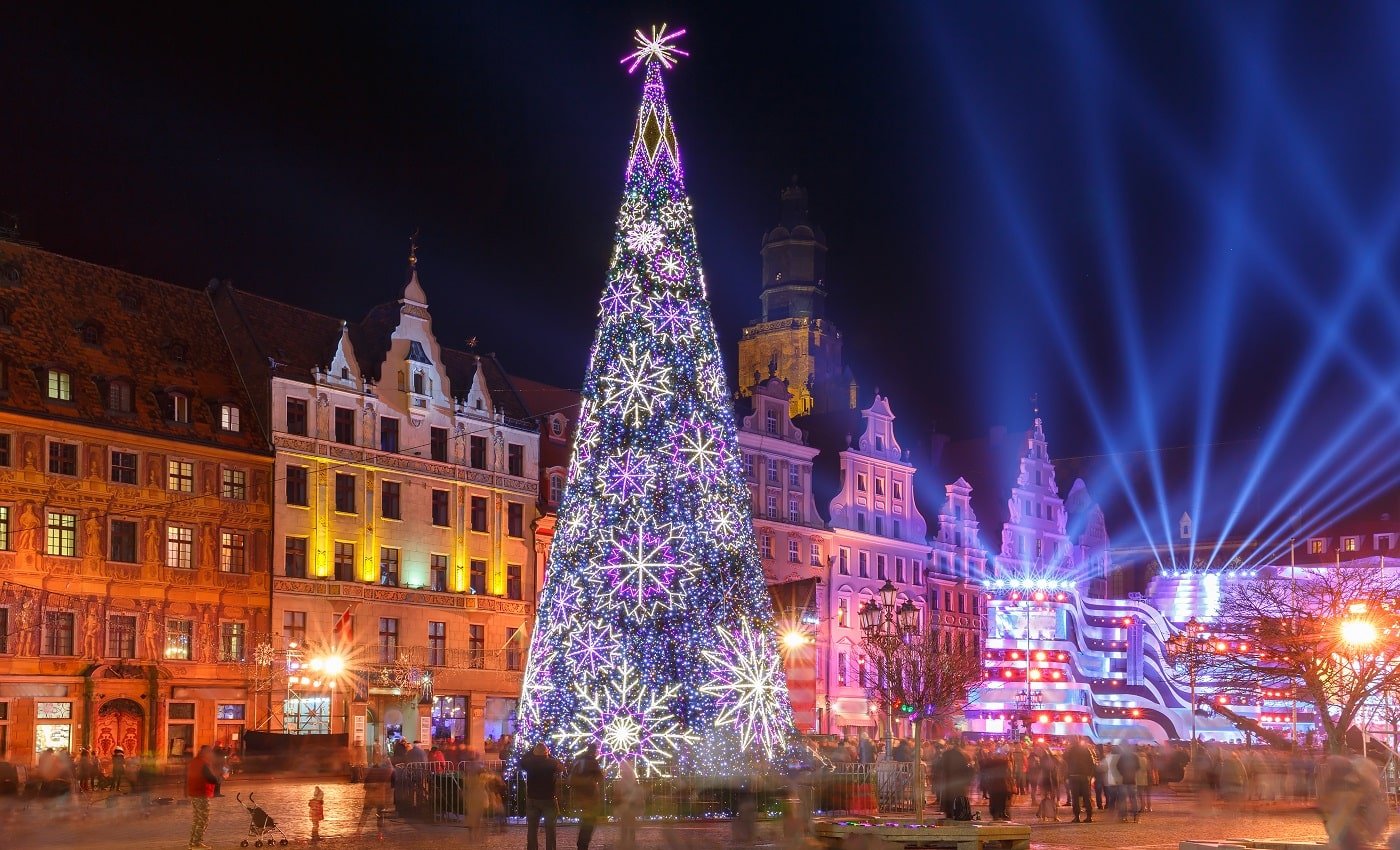 You know what's sad? People skipping Christmas lights to reduce electricity bills.
And while the melancholy opening doesn't do much good, solar powered Christmas laser lights certainly will! With elegance and fun written all over them, these eco-friendly lights won't pile up your bills in any way.
That's why we have decided to help you buy the best one by narrowing down on the 7 best models up for grabs. What's more, most of our suggestions can be used for any occasion and even on days when there isn't one.
So, let's get into the deets!
Top Solar Powered Christmas Laser Lights
IMAGE
PRODUCT
DETAILS

Our Top Pick

Our Top Pick

LYHM Solar Powered LED Laser Projector Light

Waterproof body
Snowflake projection
Two-way charging

VIEW LATEST PRICE →

URPOWER Solar Outdoor Lights

2 brightness modes
Automated switch
Adjustable solar panel

VIEW LATEST PRICE →

VCBDFG Solar Powered LED Laser Projector Lights

Eco-friendly construction
8-hour lighting
Two-way installation

VIEW LATEST PRICE →

XYJGWXDD Solar Outdoor Snowflake Lamp

Cool LED light
Hassle-free installation
Rotatable design

VIEW LATEST PRICE →

OSORD Outdoor Solar Lights

9 modes
Adjustable light head
360-degree solar panel

VIEW LATEST PRICE →

DBF Outdoor Solar Lights

Multi-mode operations
ABS construction
Auto on/off

VIEW LATEST PRICE →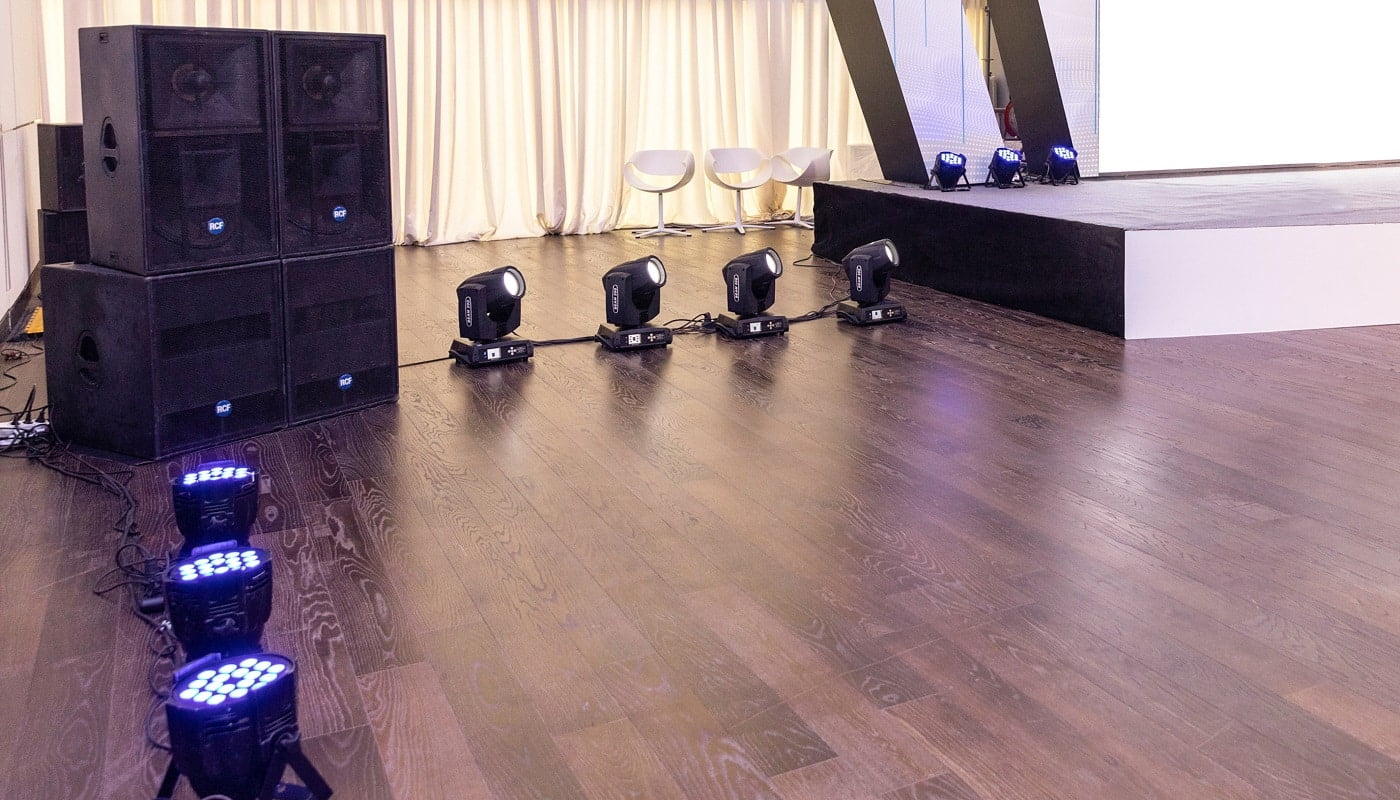 We start things off with the Bidet LED Solar Powered Christmas Laser Projector Light. With multiple operation modes, this unit can be the ideal addition to your parties, both indoors and outdoors. If not, it can simply be used as a garden/lawn light.
Why Did We Like It?
At first glance, we were quite impressed with the robust-looking body. And keeping up with the appearance, the exterior boasts a durable ABS, IP65 construction, making it dust and splash-proof. Hence, you can use it practically anywhere for any occasion. Complete with a spiked end, the high-strength material may well take some blows if needed!
Besides, the projection can cover a large area, mostly irrespective of where you place it. The red and green colors remain constant while you can choose between the modes, namely, static, dynamic, gradual changing, and flash. 
If you plan to illuminate a particular room in general, we suggest going for the static or dynamic modes. Likewise, the gradual changing and flash modes will set the tone for parties. And the 360-degree rotatable support means you can customize the coverage as desired.
Apart from automatically charging in sunlight, it automatically disengages charging at sundown. The approximate charging time is about 8 to 10 hours for a working time of 6 to 8 hours.
What Could've Been Better?
The Bidet LED Solar Powered Christmas Laser Projector Light is perhaps one of the most expensive options on the market, more so considering it's a standalone unit. Thus, you may have to extend your budget by quite a bit.
Pros
2.5-watt solar charging panel

Integrated 2200MA lithium battery

Sturdy construction

360-degree rotatable head
Next up, let's talk about the LYHM Solar Powered LED Laser Projector Light. It sports the perfect combination of sturdy construction and powerful LED lamps for round the year use. What's more, the assembly won't make you rack your brain.
No products found.
Why Did We Like It?
Although the ABS construction of the Bidet Lights wasn't anything short of impressive, this laser projector light takes it a step further with its blend of metal and plastic. In hindsight, it's made to be resistant to rain and frost for safe outdoor use. Additionally, the heat-resistant properties prolong its service life even with continuous use.
On that note, the light can be attached to the stake for inserting in the ground or mounted on the round plate. Both the attachments are included in the package.
The high-brightness 3-colored (red, blue, and green) LED laser lamps can be controlled via two modes, i.e., steady and flash. Moreover, they are equipped with automatic dusk-to-dawn sensors. The lights automatically turn on in the dark and switch off in sunlight for charging. 
But if your location doesn't receive a lot of sunlight, the USB cable will make up for the solar charging. Once fully charged, the unit can function for almost the entire night.
Finally, the brand has a 24/7 responsive after-sales service in case customers have any queries.
What Could've Been Better?
Unlike its predecessor with 4 light changing modes, there are only 2 modes for this unit, limiting its versatility. Other than that, we didn't really find anything significant to crib about.
Pros
Service life of nearly 5,000 hours

Upgraded solar panel and 2200mAH lithium battery

Wide coverage, IP44 waterproofing

Supports USB charging
Cons
Only 2 light changing modes
The Urpower Solar Outdoor Lights have a long battery life, offering multi-purpose utility at a super-affordable price. If you're looking to illuminate your property without breaking the bank, then these are worth considering.
Sale
Why Did We Like It?
Before anything else, allow us to award bonus points to the product for including two lights at the price! Now, moving on, the first thing that grabbed our attention was the 180-degree solar panel, which can be adjusted for optimum sunlight. Not only that, but the light heads can also be moved up to 90-degrees for spot illumination.
Each light comprises 4 LEDs for maximum brightness, and you can set them for either low or high light mode. They work for almost 12 hours when charged fully for half that time. 
Much like the LYHM Solar Powered LED Laser Projector Light, the automated switch can detect external brightness levels for self-switch on/off. Just make sure to engage it upon installation. 
While we opted for the multi-color variant, you can try the warm or cold white-colored lights. Furthermore, they can be inserted in the ground with stakes or mounted on the wall. Finished off with IP65 waterproof-grade coating, you don't have to worry about the rain or snow during outdoor use.
What Could've Been Better?
Not more than a couple of things. First, the narrow beam angle of the light doesn't render a "washed out" illumination that's usually preferred for lighting a wide area. Besides, we'd have liked the light panel better had it come with additional vertical adjustment even at a few extra bucks.
Pros
Removable lithium battery

2-way installation

Gradual change of colors for dramatic lighting

3 color variants

Complete mounting accessories included
Cons
Narrow-angle beam

Light head doesn't support vertical adjustment
Almost halfway through the list, and it's time to introduce the VCBDFG Solar Powered LED Laser Projector Lights. With a familiar design, it's built to light up any area on those special occasions.
No products found.
Why Did We Like It?
Starting with the construction, we liked how the brand has emphasized durability with attention to detail. For instance, 4 robust metal screws firmly hold the light head in place. Similarly, the solar panel and mounting stand (round plate or spike) can be securely fastened, thanks to the side knob design. And the round plate maintains stability on almost any surface.
Moreover, the eco-friendly exterior doesn't add to the overall weight and is safe for use near children and pets. A full charge that takes approximately 6 hours lasts for a solid 8 hours. Thus, it's a suitable choice for overnight lighting, especially as some sort of security lights for the garden.
The prominent snowflake projection is bound to elevate the décor of your property. We suggest going for the white-colored variants, which adds a touch of elegance, no matter the setup and color of the house.
What Could've Been Better?
Considering the price, we're a bit bummed out about the absence of an adjustable mechanism. And since the solar panel can't be moved, you may have to relocate it according to the position of the sun for charging.
Pros
High-quality construction

Moving snowflake projection

Two color variants

Versatile installation
This lamp is engineered to mean business! Be it outdoors or indoors, there's hardly a place that won't be suitable for this unit.
Why Did We Like It?
First and foremost, we appreciate the brand substituting generally found warm LED with a cool bulb. Not only is the light easy on the eyes, but it also emits less heat for better longevity. And whatever heat is generated is absorbed by the high-quality, pro-environment material. 
Apart from that, the mixed color output creates a distinct illumination that can amp up any décor. Hence, we didn't really feel the absence of the light changing modes. True blue multi-purpose utility, we say!
Like all our other recommendations, the package consists of both a round plate and stake for versatile installation. Once in place, turn the solar panel or light head a full 180-degrees to get direct sunlight or illuminate your desired spot, respectively.
What's more, it doesn't miss out on the automated engagement system. The solar power absorbed by the panel is stored in the integrated battery, which gets converted to electric energy for powering the LEDs in the dark.  
What Could've Been Better?
We felt that the pivot points on the LED panel and light head are a bit flimsy. We'd suggest holding the stand with one hand and then turn the light or the panel. Plus, there's no customer service that can be contacted for queries or replacements.
Pros
Simple assembly

Mixed color effect

Adjustable solar panel and light head

Cost-effective
Cons
Delicate pivot points

No after-sales customer service
Our list won't be complete without the OSORD Outdoor Solar Lights finding a mention. With a plethora of user-friendly features and different colors to choose from, it may well be your best bet for the next party!
Why Did We Like It?
Aside from the very impressive 9 lighting modes (7 constant and 2 blinking), there are certain other features that make it likable. For one, the combination of lithium rechargeable battery and ultra-sensitive sensor cuts down on user efforts. While the former provides a runtime of nearly 10 hours via the solar panel, the later facilities auto on/off from dusk to dawn.
Similar to the Urpower Solar Outdoor Lights, it's equipped with an auto-engagement switch that needs to be long pressed for 3 seconds for initiation. 
Moreover, the lights can be adjusted up to 90 degrees, and the solar panel can be moved 360-degrees to achieve full sunlight. Since the two movements aren't connected, it's easier to get either one out of the way in case of space limitations. The superior-quality ABS lamp body has pretty high durability to avoid possible cracking or deformation with prolonged outdoor use.
Lastly, the two mounting attachments make for a nearly tool-free installation, whether in the ground or on the wall.
What Could've Been Better?
We'd have loved this unit more if the color changing mechanism wasn't so tiring. Cycling through the colors will require you to bend over and keep pressing the button until you reach the desired mode. And mounting it on the wall will restrict the movement of the panel and light head.
Pros
Built-in 18650 lithium battery

Low charge time of 6 to 8 hours

Waterproof construction

Customizable spotlight
Cons
Changing colors is a tiresome process
Before wrapping up the list, here we are with the DBF Outdoor Solar Lights. Looking almost identical to its predecessor, these landscape spotlights will add that much-needed highlight to even the darkest corners of your home.
Why Did We Like It?
Frankly, we were intrigued by its similar appearance to the OSORD Outdoor Solar Lights. And the performance wasn't too different either. The pack of two units consists of 36 individual dot-like bulbs that produce a luminous output to the point where the beam angle didn't matter to us. 
With a combined output of 600 lumens, we were quite satisfied with the brightness. But what appealed to us the most are the varied operation modes. Unlike most other laser lights, users  can lock their favorite colors or pick the conventional RGB stream. Additionally, you may set them to an auto-change mode or determine the manual-change cycle.
The built-in 18650 lithium battery provides a runtime of approximately 8 hours in summer and 6 hours in winter. Accordingly, the charging time will vary from 4 to 6 hours. Furthermore, you can always adjust the solar panel for maximum exposure.
Last but not least, the durable ABS construction is reinforced with an IP65 waterproof layer.
What Could've Been Better?
We aren't pleased with the sturdiness of the plastic stakes that can make the lights last less than expected. Not only can they melt under constant heat, but the stakes also become brittle and snap abruptly. That said, we didn't find any problem with the wall mount.
Pros
Tool-free installation

Dawn to dusk sensors

Adjustable light head

Warm and cool white light variants

Waterproof and heatproof bulb body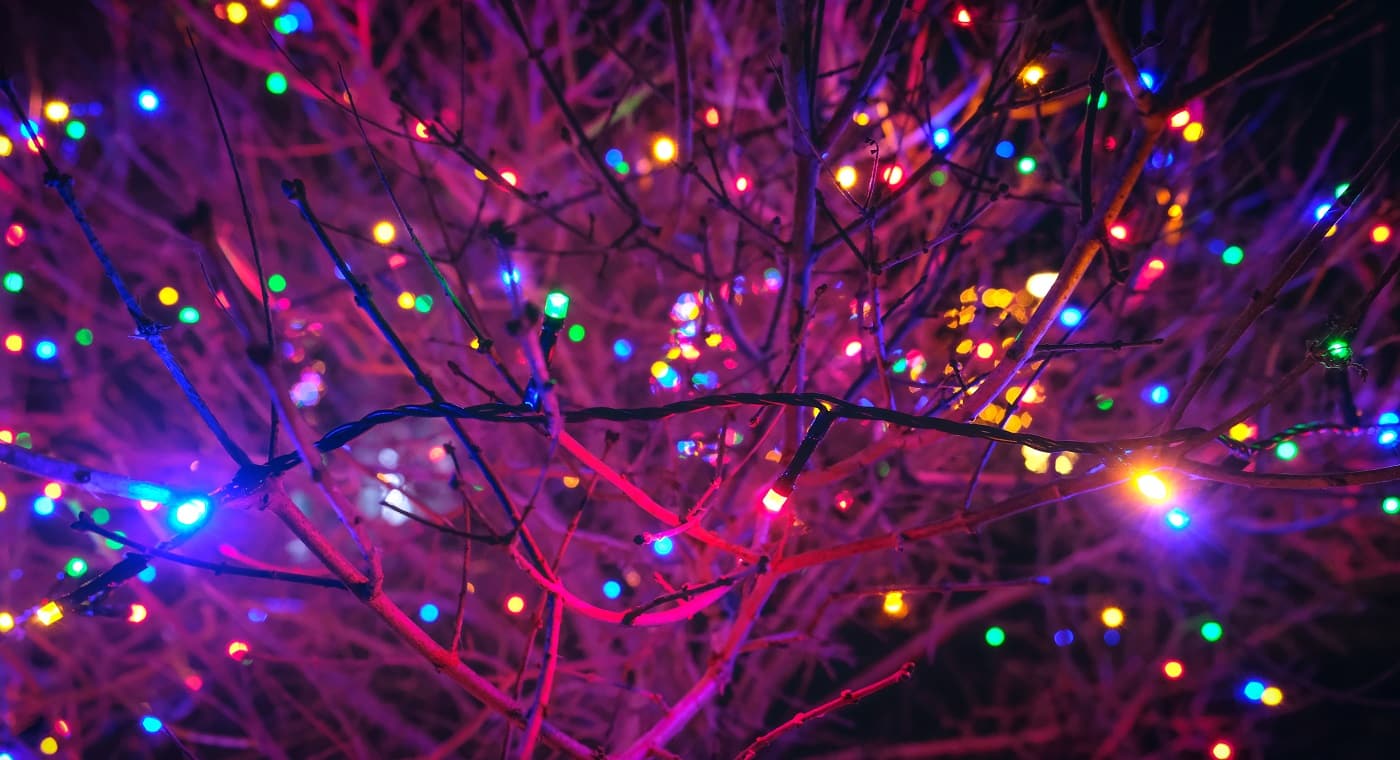 Solar Christmas Light Buyer's Guide
Now, before this section makes you think how big the task of buying a solar powered Christmas light is, let us ease your nerves by saying it actually isn't. At the same time, it also isn't only about the budget. For instance, would you consider stretching your budget for a white-only light if you get a multi-colored unit at that price?
So that you don't have to stress about all these, we've listed down some of the key features to keep in mind before making a purchase. Read on to find out more….
Pattern
With the construction of most Christmas lights being more or less the same, let's shift our focus on the pattern or light projection. And there's no rocket science here. If you plan on using these lights only during the said festival, then it's a no-brainer to opt for a snowflake pattern.
However, if you choose to use them throughout the year with or without any occasion, we'd suggest investing in a star-shaped projection. 
Modes And Colors
As you may have already observed from our recommendations, many of these lights come with different modes (like flash, static, gradual change) and colors (multi-color or white). If you don't have strict requirements or budget constraints, we'd strongly suggest going for a light with multiple modes and colors to make room for future needs.
Coverage Area
Generally, narrow beam lights are preferred for spotlighting compared to wide beam lights that offer a more "washed out" lighting for covering more area. But in the case of the latter, the sharpness may be less. Hence, narrow beam lights are a popular choice among users looking to illuminate a smaller area. And for larger areas, you may consider having a set of two lights. 
In this regard, rotatable light heads often are a popular choice as they allow you to customize the lighting in terms of the area being covered.
Dual Charging
In addition to the standard solar panel charging, lights that support USB charging are a good option for areas that receive less sunlight. We are also slightly inclined towards adjustable solar panels to ensure maximum sunlight exposure. 
Mounting
Apart from the stake and round plate mounting attachments, several models come with a wall bracket for versatile mounting.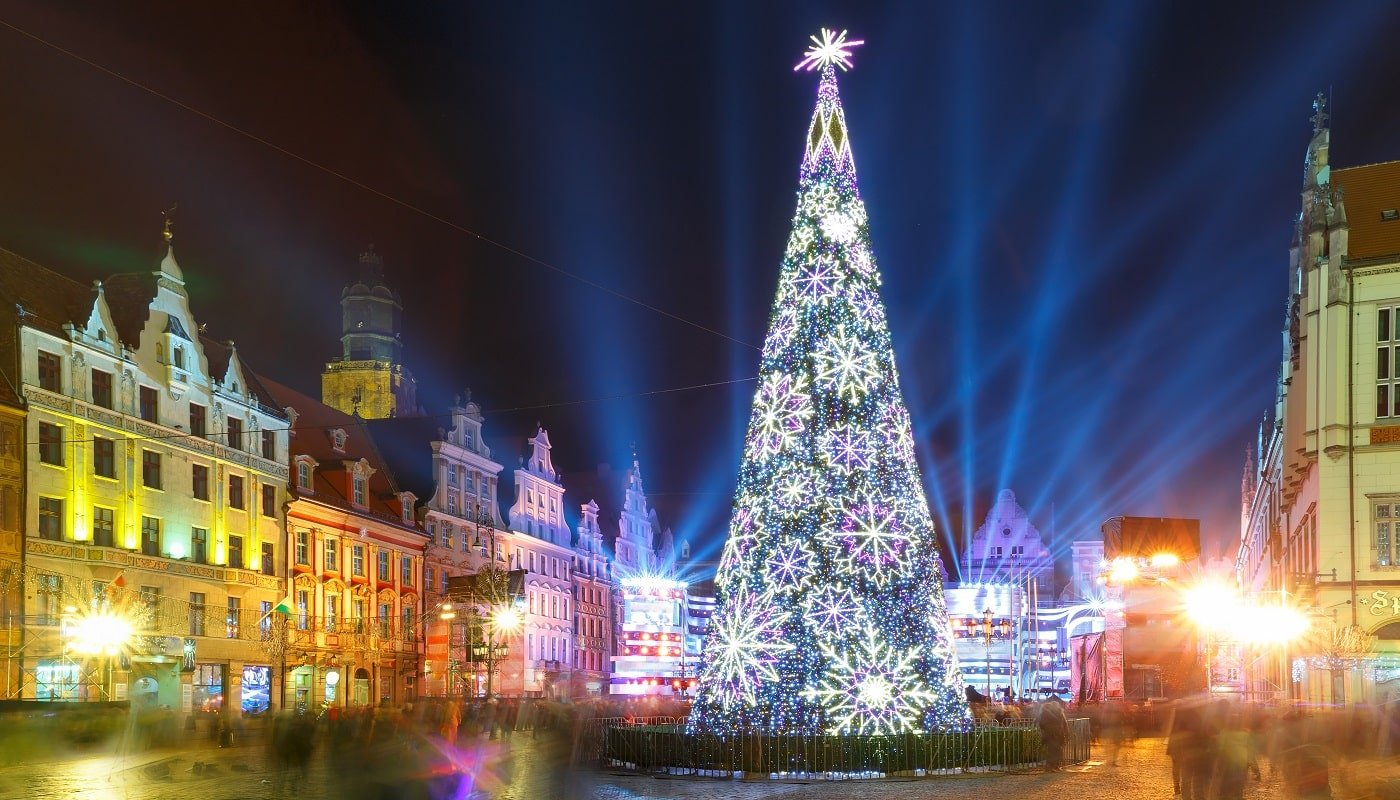 Verdict
After going through our reviews and buyer's guide, we won't judge if you want to get a (super) early Christmas gift! After all, which occasion can ever be complete without lights?
And with that hope, it's time for us to wrap up the proceedings for the day. But if you're still in two minds, here are our top three favorites that deserve to be shortlisted.
The LYHM Solar Powered LED Laser Projector Light supports solar and USB charging. Lastly, the Urpower Solar Outdoor Lights have adjustable solar panels.
Agree with our verdict? Do let us know in the comments down below, and stay tuned till we meet again!
Related Articles
13 Best Christmas Light Projector
13 Best Solar Atomic Watches Right Now
11 Best Rated Solar Powered Shed Light | Buyer's Guide
10 Brightest Solar Spot Lights
11 Best Solar Atomic Watches Right Now
11 Best Solar Battery Chargers & Maintainers
13 Best Solar Electric Fence Chargers
13 Best Solar Powered Solar Desk Lamp
13 Best Solar Powered Birdbath Fountain & Pump
11 Best Solar Powered Bluetooth Speakers
13 Best Solar Powered Motion Security Lights
9 Best Solar Address Signs & Plaques
Why Are My Solar Lights Not Working? [Answers & Solutions]
13 Best Solar String Lights for Sustainable Designs
9 Best Solar Generators for Camping & Home Use
10 Best Solar Powered Shed Lights
13 Best Solar Pool Covers Reviews  
11 High Output Solar Spot Lights [Buyer's Guide]