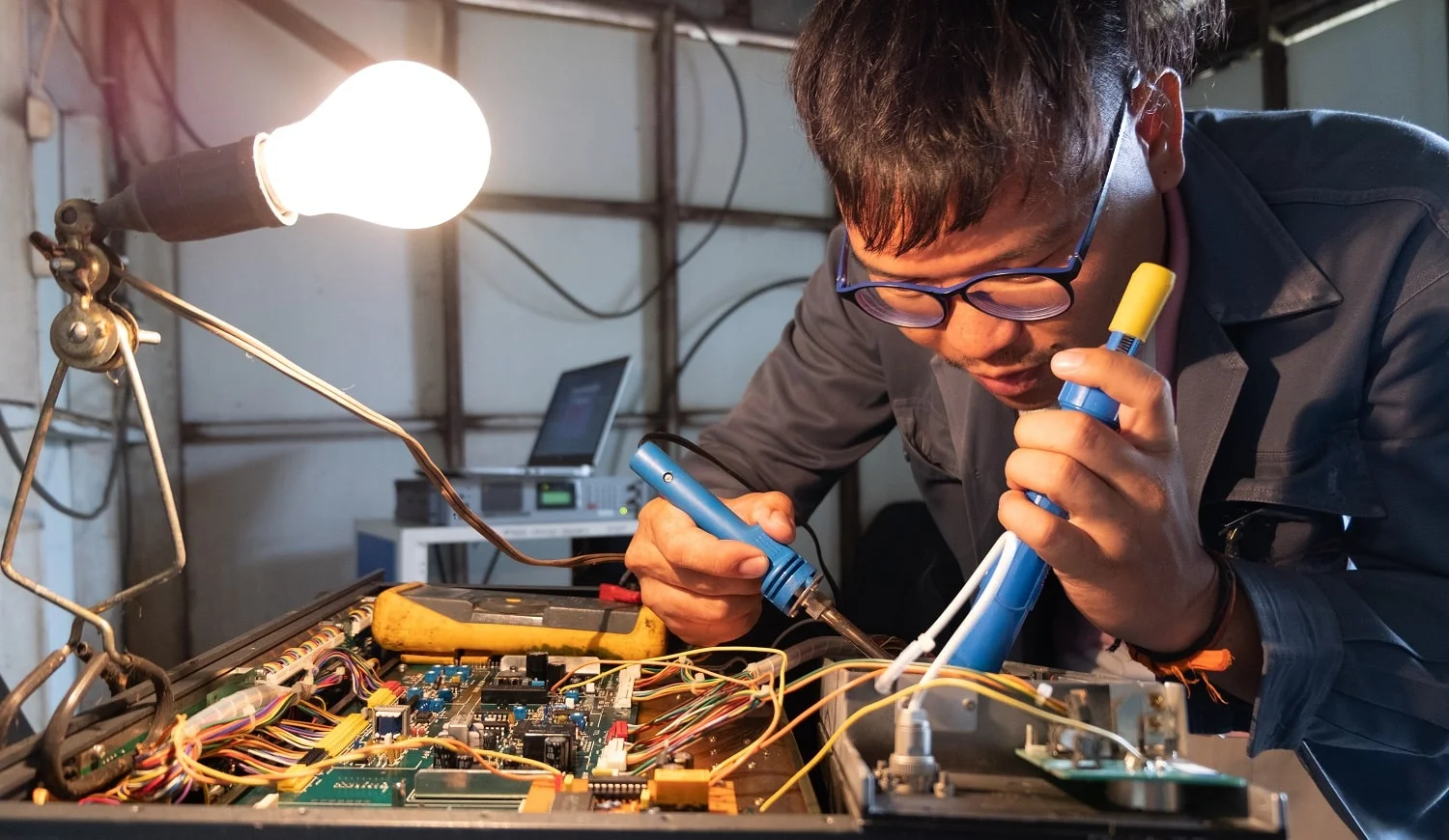 Electronic devices have become part and parcel of our daily lives. So, it makes sense to keep the basic setup for repairing them at home.
One of the essential tools for repairing electronics is a solder sucker. These nifty suction pumps can be used to remove unwanted solder from around electronic connections. They also help to desolder joints and replace old connections with new ones.
While they might seem to be rather simple instruments, there's a lot that goes into selecting the right solder sucker. That's why, to make the job easier for you, we've gone ahead and reviewed six of the best solder suckers in the market today.
What's more, we've even added a handy buyers' guide that can help you decide on which model to buy. Coupled with the reviews, this can be your best tool to select the right solder sucker for your needs.
So, let's cut to the chase and get going.
Top Solder Suckers for Electronics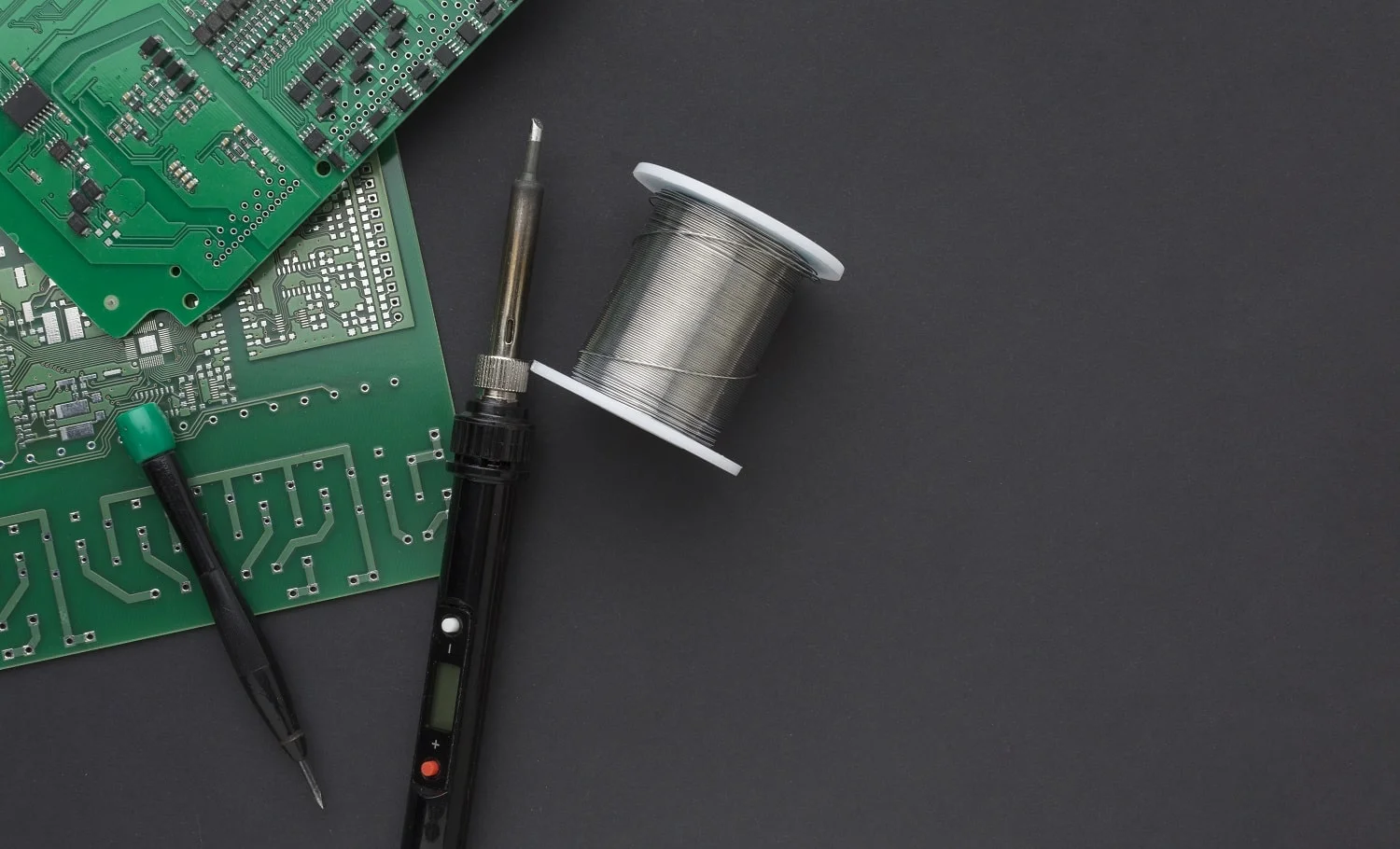 Beginning with the best is our motto, and the Engineer SS-02 Solder Sucker is the best there is when it comes to desoldering pumps. Durable in design and construction, ideal for all desoldering jobs and able to withstand the regular wear and tear, this product speaks for itself.
Sale
Why Did We Like It?
The advanced design and high-quality construction of the product are enough to attract even non-techies. On top of that, it has a heat resistant silicone tip that's flexible yet durable enough to withstand direct contact with the soldering iron.
This allows the nozzle to envelop the soldered joint, without running the risk of damage. Furthermore, the Teflon tubing makes for a better fit on the joints where the solder needs removal.
Next, we must mention the advanced suction capabilities of this device, which leave minimal residue after each suction operation. What's more, it can also be easily dismantled, thus making maintenance an effortless task.
Due to the high-quality construction, it can withstand high temperatures and continue to operate even after heavy use. Plus, the compact design allows one-handed operation, which is a bonus.
What Could've Been Better?
Users have reported issues with ejecting the waste solder residue from the pump. Often, the residue gets sucked into the device, which necessitates additional efforts for unclogging the pump.
Pros
Innovative and advanced design

Suitable for one-handed operation

Able to withstand high temperatures

High-quality construction
Cons
Solder residue gets stuck in the device
Up next, we have a solder sucker that's known for durability and smooth operation. The Greenlee 1700 Desoldering Tool boasts a full metal body and promises long-term service even with continuous use.
Why Did We Like It?
The best thing about this device is the durable, all-metal frame that ensures you get a long service life. Perhaps it's due to this durable frame that it comes with a full one-year warranty; this shows that the manufacturers are confident about its quality.
The next feature we'd like to point out about this device is its ease of use. With a simple push-button operation, it's most suitable for single-handed operation. This allows users the freedom to tackle other tasks, such as holding the PCB (Printed Circuit Board) in place.
Another nifty feature is the easy availability of replacement tips, which come in three variants: standard, regular, and anti-static. Replacement springs and suction rods are also available, if needed.
The spring-piston mechanism of the device is smooth and allows easy operation. Plus, it has an excellent thread which won't come loose easily. Overall, this is a product that offers unparalleled value for money.
What Could've Been Better?
Despite having a great build quality and operation, we'd like to point out a couple of negatives about this product. The first is that the spring-depression knob is rather small, and your finger can slip while pushing it. The second deals with the edges of the thumb slot, which are rather sharp and can easily cause finger-cuts.
Pros
Sturdy all-metal body

Simple yet reliable mechanism

Comes with a one year warranty

Multiple replacement tips available
Cons
Small spring depression knob

Sharp thumb-slot edges
If you're looking for the ideal combination of affordability and durability, then the Tabiger solder wick and desoldering pump is the thing for you. Suitable for both right as well as left-handers, this is a versatile tool that's best for desoldering old joints and replacing them with new connections.
Why Did We Like It?
What's not to like? The device is designed using a double ring vacuum button, which gives it sufficient suction capabilities. Coupled with the easy one-handed operation, this is one of the most efficient solder suckers we've reviewed.
The pump body is made of high-quality ABS, which lends the device reliable durability. The nozzle is made from sturdy nylon and can withstand extreme temperatures. This allows it to be used for long periods without fear of melting.
Apart from being a solder sucker, this device also acts as a relay remover and circuit corrector. It can also be used for desoldering computer parts and unsoldering old wire from devices.
Another factor that we like about the device is it's flexibility. It comes with a pair of desoldering braids that have a geometrically precise weave. This comes in use when very small solder pieces have to be removed; otherwise, the sucker can be used without it.
What Could've Been Better?
Despite the great operation of the device, it occasionally gets jammed and needs cleaning. However, given the quality of the product we're getting at the price, we reckon this much maintenance is a given.
Pros
High-pressure vacuum operation

Ergonomic design

Heat-resistant nylon nozzle

Durable ABS construction
For those looking for an incredibly affordable yet durable option, the OMORC Solder removal tool is just the thing the doctor ordered. Made from high-quality materials, this is one of those devices that deliver on the promise of long-term operational life. Perfect for home as well as professional use, this delivers the perfect bang for the buck.
Why Did We Like It?
We won't lie; the first thing that we noticed about this product was the aluminum bronze frame that literally dazzles. Durable and of high-quality, the device body tells anyone at a glance that this product was made for the long haul.
Compact, and lightweight, the device is suitable for one-handed operation. Plus, it's ergonomic design ensures that both right and left-handers can use it. This adds to the versatility of the product.
The high-pressure vacuum pump helps to remove solder from PCBs rather easily. What's more, it comes with a desoldering wick braid, which can come in handy when cleaning residue flux.
While we're on the braid subject, we'd like to mention that it's made of oxygen-free copper wire and is extremely useful for cleaning tiny solder pieces. This helps to prevent short circuits on the board and increases the suction precision of the sucker.
What Could've Been Better?
When using the plunger, we faced some resistance, which is not expected in such a well-made product. Also, issues with the pump have been reported by several users, though we haven't faced any such problem yet.
Pros
Portable and compact design

Comes with low residue solder braids

Easy one-handed operation

Highly affordable
Cons
Plunger operation not very smooth

Reported issues with the pump
The previous list items have all been suitable for home as well as professional use. However, if you're looking to go industrial scale, nothing beats this desoldering tool from American HAKKO. Designed in the shape of a hand-held gun, this unique device is perfect for long-term, repeated use.
Sale
Why Did We Like It?
First off, the build quality, which is impeccable to say the least. The device tip is made of a durable multi-metal alloy, which is wear-and-tear resistant. This ensures that you can use the device for years without having to worry about replacements.
What's more, the wattage on the device is extremely high at 140W, which is expected out of an industrial-grade instrument. The heat recovery time is very fast, and the device can reach extremely high temperatures without risking damage.
We also love the gun-shaped design; this makes it easy to work with the device using a single hand. Both left and right-handers will find no trouble using this product, as precision seems to be built into it.
Plus, the device is very low on maintenance, and can be cleaned within two minutes max. With so many nifty features, it's no wonder that professionals always go for it when industrial use is concerned.
What Could've Been Better?
I guess you already know the only thing that can be troublesome with such a great device…the price! Naturally, compared to the other products on this list, this one is highly expensive. But considering the usability it offers, this is only to be expected.
Pros
High-quality build

Extremely precise nozzles

Suitable for industrial-grade projects

Low on maintenance
For the last item on the list, we have a budget option that's recommended for hobbyists and those planning to use it for small household electronics. With a robust metallic body, easy-to-use design, and a powerful pump, this device certainly gets the job done with ease.
Why Did We Like it?
This easy-to-use and straightforward solder sucker from Electronix is nothing fancy, but it certainly gets the job done with ease and efficiency. That's why we recommend this for repairing small electronic appliances around the house.
The pump plunger is efficient and can pick up the hot solder before it cools down. Also, the lightweight design allows it to be used using one hand only. This means that even novice users can easily work with it.
The metal body is durable and can withstand heat, as well as significant wear and tear. Plus, despite being metal-made, it's extremely compact and lightweight, which means you'll have no trouble storing it in your workshop.
The suction tip of the device is rather rugged and can withstand high temperatures. Plus, it's highly affordable, and won't put a dent in your pocket. Overall, this is one of those devices that can fulfill the most basic desoldering needs for household electronics.
What Could've Been Better?
Talking about the problems, we noticed that the tip of the pump is a bit wide, which means it's not that suitable for removing tiny solder pieces. Plus, the tip needs to be replaced periodically, which ultimately adds to the maintenance cost.
Pros
Simple operation

Perfect for home electronics

Can be cleaned easily

Lightweight yet compact design
Cons
Wide tip

Tip needs periodic replacement
Solder Sucker Buyers' Guide
Now that you know all about the six best solder suckers of the year, we're sure you're all set to select the best one. Well, stop a while and think again.
Selecting the right solder sucker is not as easy as it sounds, and you have to consider several points before buying. This will help you decide whether the solder sucker you're going for is the right one for the job.
That's why, to ease the process of making a choice, we've compiled the following buyers' guide that can help you. With this guide in your hands, you can be sure to select a solder sucker that lasts long and performs equally well every time.
The following are the critical factors you need to consider before buying a solder sucker.
Purpose And Frequency
The first thing that needs to be considered is the purpose you're going to use the solder sucker for. Of course, for sucking solder, but we mean in what setting you're going to use it. Whether you're going to use it in a home environment or an industrial one should influence your choice.
Another factor to keep in mind is the use frequency; if you're going to be using your solder sucker for extended periods, look for one with durable metallic construction. Otherwise, you may just be looking at frequent replacements.
Type Of Solder Sucker
Once you've settled on the purpose, next, it's essential to decide on the kind of solder sucker you require. Solder suckers come in various makes and models, and you must understand the difference between them. The following are the significant types of solder suckers available in the market.
Bulb-based Solder Sucker
This arrangement usually consists of a small bulb and a pipette. You need to take the pipette tip close to the solder and squeeze the bulb to suck it up. As can be easily understood, this is the simplest kind of solder sucker on the market.
Vacuum-based Solder Sucker
These are industrial grade solder suckers that are powered by electricity. Suitable for highly-professional settings, these devices are costly and should only be used by experienced technicians.
Plunger-based Solder Sucker
Plunger-based solder suckers are the most common type, and best suited for domestic settings. They usually feature a spring-piston mechanism used to create a partial vacuum and suck in the waste solder.
In most cases, these devices can be operated with one hand, and are usable by even inexperienced users. The waste solder is sucked in a small reservoir, which must be cleaned periodically.
Material And Construction
The next factor that you need to consider is the solder sucker material. Solder suckers are made from either metal or high-quality plastic. Since these devices need to come in contact with high temperatures, it's best to select a heat-resistant one. Otherwise, you risk warping of the frame.
Sucker Tip
It's also essential to pay special attention to the tip of the solder sucker. These are typically made from plastic, nylon, or silicone, though we don't recommend the plastic variety. Make sure that the tip of the solder sucker you're buying is heat resistant; else, you'll have to replace it.
Suction Capability
A solder sucker needs to be able to suck up heavy solder pieces. Before buying one, you need to check whether the spring-piston mechanism provides enough suction power to tackle the task. Be sure that the suction mechanism doesn't leave behind any residue on the board, as this can lead to short circuits.
Ergonomic Design
A solder sucker needs to be ergonomic, and the user must be able to use it with one hand. Therefore, before settling on one, make sure it has an anti-slip grip and an easily accessible trigger.
Price
Finally, be aware of the cost. For home uses, an affordable model will get the job done. However, if you're looking to handle industrial projects, you might just have to spend more. It all depends on the features you settle on.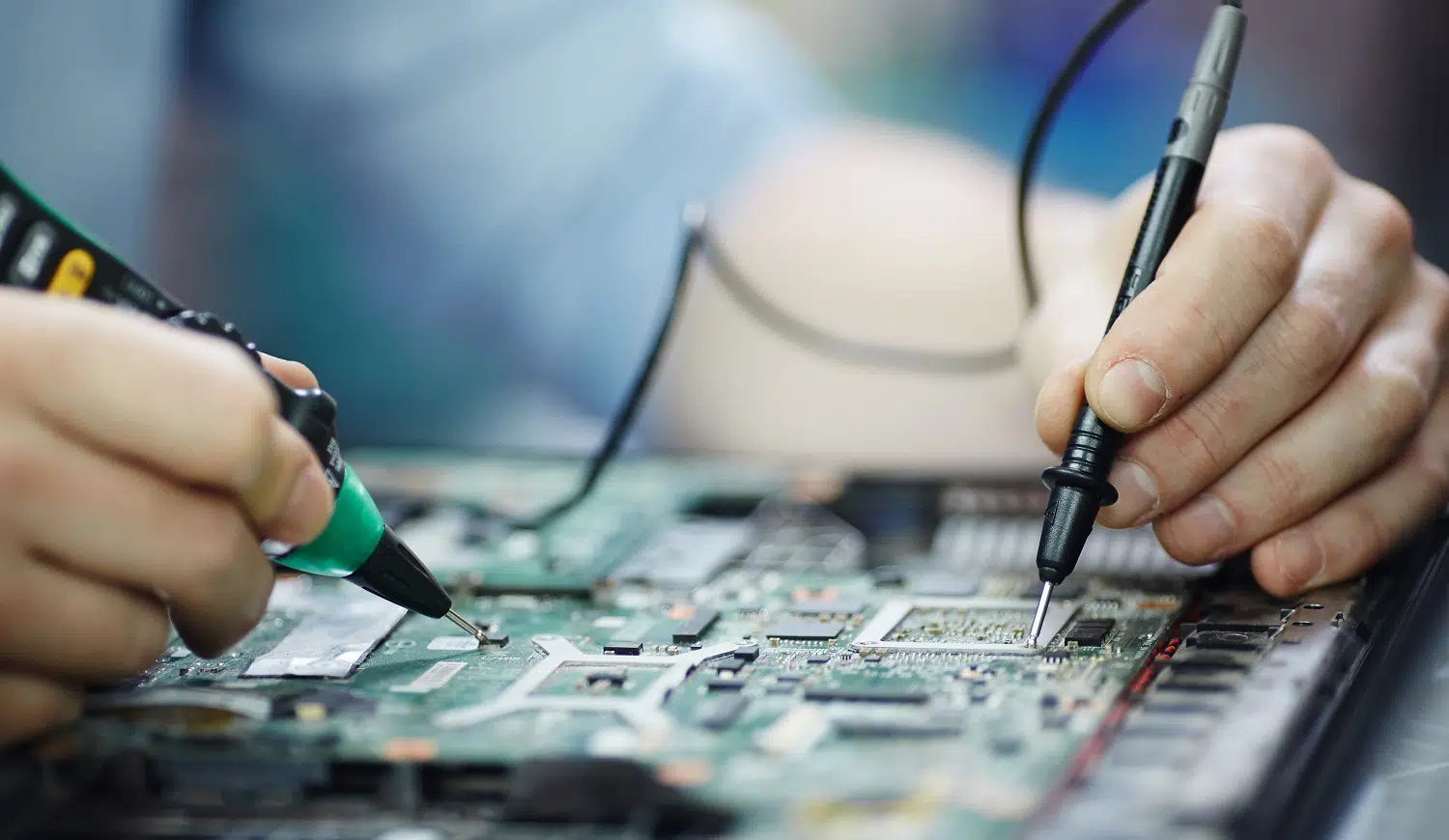 Verdict
A solder sucker is one of the most important tools to have around the house in this day and age. Not only do they allow you to repair electronics quickly, but they also save on calling in a professional.
Now that you're equipped with our list of the best solder suckers and buyers' guide, we're sure you won't have trouble settling on the right model. Still, before we go, we'd like to share our favorites with you.
The best overall product is the Engineer SS-02 Solder Sucker, which is ideal for professional and domestic use. In case you're hunting for something more affordable, we suggest the OMorc Solder Removal Tool. And if industrial use is what you have in mind, nothing beats the American HAKKO desoldering tool.
On that note, we'll take our leave. Till next time!
Related Articles