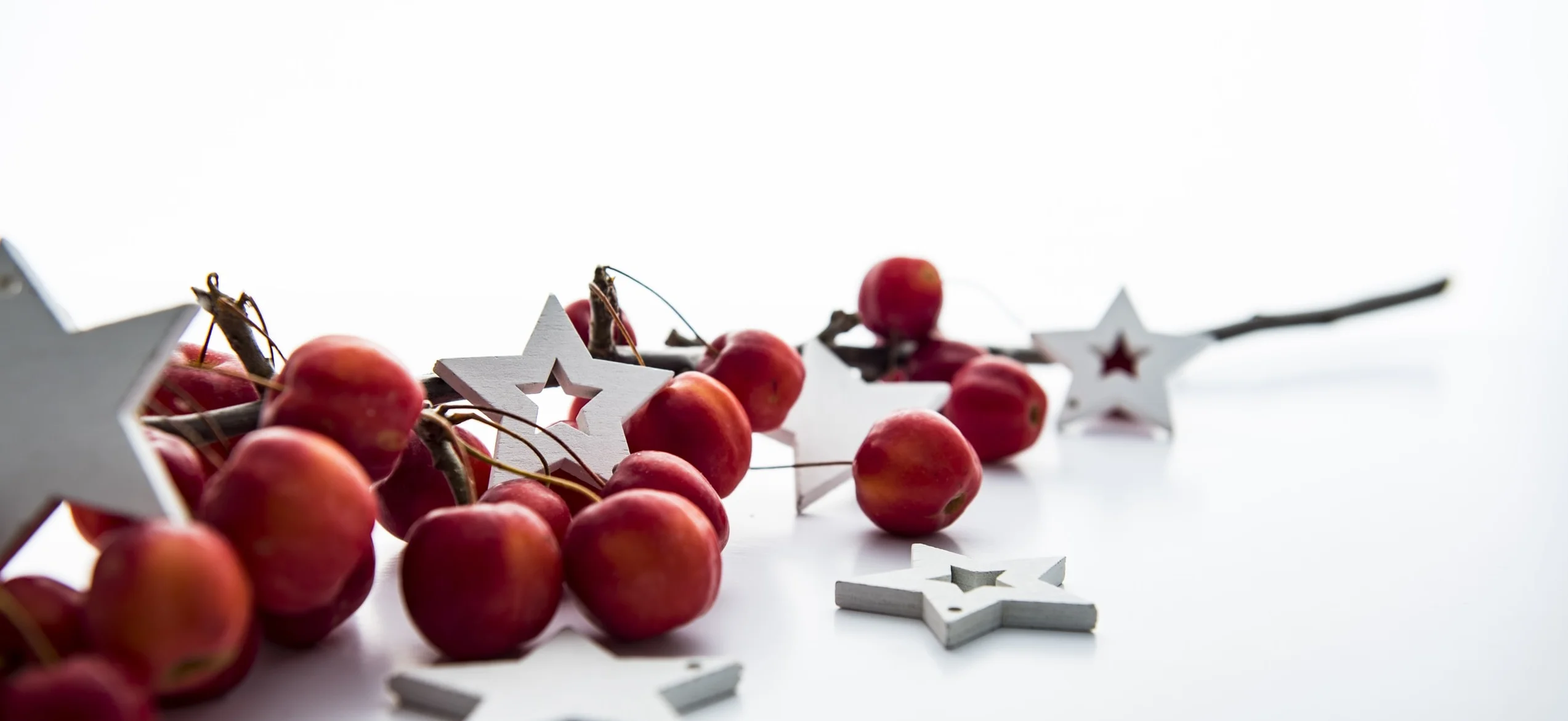 There is little time left before it is that part of the year where you will decorate your home with all kinds of décor in celebration of the Christmas spirit. From the lights to Christmas tree decorations and of course, Christmas stars will liven up your homes! Are you tired of reusing the Christmas stars that you have been using for years every Christmas? You might want to consider our top picks for the Best Christmas Decorations so that you can enjoy the shiniest Christmas ever!
People often focus more on all the lights when it comes to their Christmas decoration efforts that they tend to forget about the Christmas stars until the very last moment. While the overall lighting and décor obviously matters a lot, having shiny Christmas stars as a part of the Christmas decorations is a subtle but very important part of the overall Christmas look.
Make sure that you check out all of the products that we have reviewed for you so that you can make the most of your Christmas decorations and fully enjoy the spirit of Christmas this year.
Best Star Christmas Decorations for a Shiny Christmas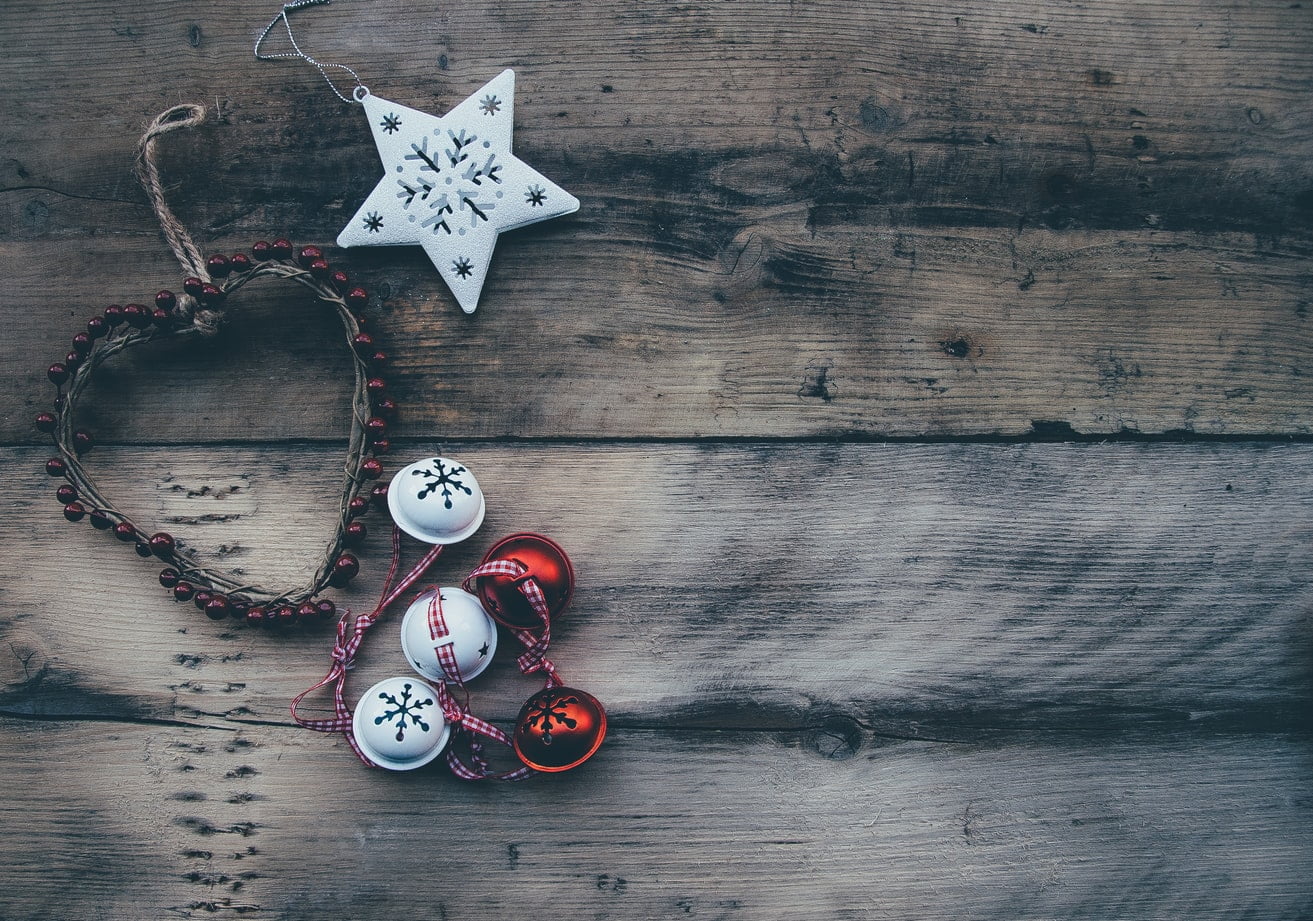 A Christmas tree without any proper decorations is just a wooden pole with pine needles. It is the ornaments that you hang from your Christmas tree that really make it a proper Christmas tree that aligns with the celebratory spirit of this wonderful time of the year. Lenox understands the importance of this and that is why they have made the Lenox Star of Bethlehem Christmas Ornament.
The Lenox Star of Bethlehem Christmas Ornament is our top choice when it comes to the best star Christmas decorations so that you can have a bright, shiny and lovely Christmas this year. The star is actually a very well known symbol that exemplifies the celebrations of the holy day. What better way to top off the decorations for your Christmas tree on such an auspicious day than through a very important symbol relating to Jesus Christ?
The star ornament for Christmas represents the iconic star that guided the three Wise Men to the manger where Jesus Christ was born. What better way to adorn your tree than with the Lenox Star of Bethlehem Christmas Ornament that is itself further adorned with accents of 24 karat gold to give it that extra bit of sparkle. Made from carved china ivory and platinum accented with 24 karat gold, this is one addition to the Christmas tree you cannot miss out on.
Pros
Made with china ivory and platinum

Is an important Christmas symbol

Accentuates your Christmas tree
Cons
Extremely fragile decorative ornament

Some customers found the packaging poorly done
Swarovski is a name attached to special occasions. Typically related to jewelry for women, Swarovski is a company that does not shy away from partaking in the important Christmas celebrations and making them even more special. Their range of Christmas star decorations really do help make your Christmas shinier. The Swarovski Crystal AB Clear Crystal Clip on Star Ornament is one of the shining examples of that.
This crystal AB clip on star ornament is one incredibly beautiful ornament that you cannot miss out on if you have the opportunity and the means to get one this Christmas. In full alignment with the importance of the occasion, the Swarovski clip on star ornament is one decorative element for your Christmas that can act as the centerpiece for your Christmas celebrations.
Keep in mind that the Swarovski ornament is a little bit on the pricier side but getting one of these will make your Christmas celebrations more beautiful than ever before. All you have to do is use the easy clips to hang it where you need to and you will have the perfect addition to your overall Christmas decorations as the cherry on top.
Pros
Made from Swarovski crystals

Easy to install using clip

Has a unique crystal coating that makes it stand out
Cons
A little pricey for a single unit

It is fragile and needs to be taken care of
Swarovski might have a big name for the jewelry that it produces for so many people all over the world but that does not mean they are a brand that will shy away from making every occasion a lot better. The Annual Edition 2022 Large Christmas Ornament by Swarovski is a clear display of their dedication to making your Christmas shinier.
Our pick as the best large Christmas ornament, the 2022 Edition large Christmas ornament is an exquisitely designed ornament which is a limited edition created only this year and you will not see a lot of these around so it is a good idea to pick one of these up when you get the chance.
The 2022 edition large ornament designed and produced by Swarovski is perfect to add to your Christmas celebrations as an ornament that really stands out. The specialized crystal coating is clear but refracts light to get a colorful and mesmerizing sparkle that you cannot expect to see anywhere other than with Swarovski products.
Bear in mind that the 2022 edition crystal ornament by Swarovski is no toy and you should keep it away from children no matter how much they want to set this up in the Christmas décor themselves. The large size of this ornament means that you can add it to the top of your Christmas tree and really make your tree stand out this year on Christmas.
Pros
Made using signature Swarovski crystal coating
Creates a beautiful sparkling effect in light
Stands out among Christmas decorations
Cons
Very fragile ornament
Pricey decorative element
You might know about Towle Silversmiths. Some of the most well renowned silversmiths in the country who can trace their roots back to the year 1690, they remain the country's most prestigious manufacturers of silver products. Whether it is silverware of the highest order or ornamental and decorative pieces for special occasions, Towle is the one company that cannot be matched with the skills and finesse of their products. Star Sterling Silver Christmas Holiday Ornament is the perfect Christmas décor piece for Christmas this year.
Made by their expert and experienced silversmiths in 2022, the Towle Star Sterling Silver Christmas Holiday Ornament is a very special part of Towle Silversmiths' annual tradition of producing ornamental stars from silver. A display of immaculate mastery over silver, this is one Christmas tree ornament that makes an ideal part of the Christmas décor for every household.
If you want to add a beautiful touch of joy to your Christmas celebrations and make it even better, there is little better than this iconic Christmas ornament which has become a favorite in homes throughout the country for every Christmas. It comes in a gift box complete with a ribbon and a velvet pouch to store it away safely when you're not using it.
Pros
Handcrafted by skilled silversmiths
Made in the USA
Pure sterling Silver ornament
Cons
A little expensive for some people
Some customers found it too flimsy
Swarovski has a tradition of making some of the most beautiful ornaments which their customers use to make their Christmas celebrations even more joyful. Better known for their work in the jewelry industry, Swarovski has kept up its tradition of coming out with annual edition Christmas ornaments for a while now and the Swarovski Annual Edition Christmas Ornament is a favorite you do not want to miss out on.
If there are two words to describe the 2017 Edition of Swarovski's Annual Christmas ornaments, it is "Simply Perfect". This decorative ornament is a part of the limited edition that Swarovski produced in 2017 but it is one of the most popular ornaments that they have produced for Christmas celebrations. The demand for this particular ornament was so much that people still want to get one for Christmas even now.
If you are able to get your hands on one of the Swarovski Annual Edition Christmas Ornament 2017, you will understand exactly why. The authentic star design is beautifully crafted in shimmering clear Swarovski crystal and hangs on a satin white ribbon. You might have a very difficult time in getting one of these for Christmas this year but if you manage to get it, it will make for an incredibly beautiful Christmas.
Pros
Perfect for Christmas decorations
Made from Swarovski crystals
Authentic star design in limited edition
Cons
Some customers have received used knock-offs
Some customers found that it is not as intricately designed
Yun and Lin Crafts is a crafts company that simply excels in a wide range of sculptural ornaments that are fit as gifts or décor for any kind of occasion. The sheer intricacy and skill that is at display in each of the ornaments they produce makes their products nothing short of works of art. The Metal Star Wall Decoration Mounted Wall Art by YL Crafts make the best Christmas decoration pieces you can get.
The metal star Christmas ornament made by YL Crafts in white color comes in a package of three pieces. Made using high quality and rust-proof metal, the ornaments in this package represent some of the finest work done by Yun and Lin Crafts. When you are decorating your home for Christmas, adding these to the overall décor is just a matter of mounting them on to the walls. Their beautiful color makes them stand out and accentuate the beauty of the Christmas decorations.
The Yun and Lin Crafts really outdid themselves with this product. It is more than a worthy addition to the list of the best star Christmas decorations this year that you should consider to enhance the joy of Christmas for you and your family.
Pros
Made of rust-proof metal
Beautiful white finish
Very easy to install Christmas decorations
Cons
Setting it up for the first time can be difficult
Some customers found the look too rustic
Who says that each and every part of your Christmas decorations has to be a sophisticated ornament that requires special assembly and has to be handled with extreme care? Sometimes, the simplest ornaments can work out quite well. The point of Christmas decorations is to help set up the ambience for Christmas celebrations and the Rusty Metal Tin Barn Star by Grila is one such ornament.
Made using high quality and very tough tin metal, this wonderful and timeless ornament is a piece of Christmas décor that gives a beautiful and rustic look with the intricate rust-like finish. The Rusty Metal Tin Barn Star by Grila is a single-piece metal star that measures approximately 24 inches tall, 24 inches wide and 3.6 inches thick so you have quite a sizable metallic ornament to adorn your Christmas décor.
Use it as a centerpiece or multiple of these outdoors. This beautiful ornament is perfect for wherever and however you want to use it. Add that vital bit of classic and rustic aesthetic to your Christmas decorations this year. Perhaps you can combine it with other decorative elements to create a vibrant mixture of ornaments to make the Christmas a starrier affair.
Pros
Made of high quality tin
Comes fully assembled and ready to hang
Very easy to hang and set up
Cons
Might be too large for some people's liking
Some customers reported that the paint peels off
Christmas brings a night of wonder and joy to the whole family. Everyone comes together to celebrate the auspicious occasion with a warm and friendly spirit. What better to make the ambience even more Christmas-like than hand casted and hand finished ornament that has the moon face, stars and other celestial bodies?
The Pewter Moon Face and Stars Lunar Celestial Christmas Ornament by Trilogy Jewelry is nothing short of magical. Made by hand with solid pewter that gives off an immaculate and shiny finish, this Christmas decorative ornament made by Trilogy Jewelry actually happens to resemble antique silver quite well and is just perfect to add to your Christmas decoration for the home. Until and unless you point it out, nobody will be able to tell it apart from silver.
Made from the finest quality of pewter metal, this incredible and intricately made Christmas decoration ornament is completely lead free and makes a terrific ornament for your Christmas celebrations. Get into the Christmas spirit by adding this beautiful ornament to your home's décor this year.
The this celestial decorative ornament is one keepsake that you and your family can enjoy for years to come as an integral part of your Christmas.
Pros
Made from high quality pewter
Hand casted and hand finished
Makes a terrific addition to Christmas decorations
Cons
Resembles pagan symbols
Some customers found the packaging too flimsy
Who here is looking to add to their Christmas decorations by going a little out of the norm and using wooden decorative elements as well as the traditional ornaments? From the Earth is a manufacturer that prides itself on the high quality and handmade ornamental pieces that they produce for their customers to help them get into the Christmas spirit.
The Olive Wood Star Christmas Ornament by From The Earth is made using the highest quality olive trees found in Jordan that contributes to the sustainability of the Jordanian olive groves. With this natural and environmentally friendly Christmas decoration ornament, you will not just be adding to your Christmas celebrations by making them more beautiful, you will also be contributing to a good cause.
While other manufacturers mass-produce their wooden ornaments through laser cutting, there is a personal touch with the Olive Wood Star Christmas Ornament since each and every one of these is carefully made by hand by some of the most skilled woodworkers. You will also no longer have to be bothered by the black edges left on the finishing that you can expect from wooden ornaments made from laser cutting techniques. This is a 100% handmade product which will help make your Christmas celebrations more special.
Pros
Made from Jordanian olive tree wood
Carved from human hands for a personal touch
Hand crafted work of art instead of mass-produced goods
Cons
Not all pieces are exactly the same
Wooden ornament that you cannot leave in a lot of moisture for too long
If you are thinking of trying out some Christmas decorations which takes thinking out of the box to a very different level of cute and beautiful, you might be on for a treat. The Jubilee Creative Studio Set of 5 Natural White Cotton Fabric Star is a set that contains 5 intricate and cute fabric stars that make for the most adorable Christmas decorations you will ever see.
No products found.
The Jubilee Creative Studio Set truly gives your Christmas an old school feel with the traditional cotton fabric stars filled with polyfill. Embellished with a simple brown button made of wood, each of the 4.5 inch stars in this tiny and cute set are made using puffy and soft cotton fabric that give them a rustic look.
You can use the ornaments from this wonderful Christmas decoration ornament set as something you can hang on the Christmas tree, the wreaths and garland. If anything, you can even put the stars from the Jubilee Creative Studio Set in a bowl for a primitive décor right on your table. It is quite a simple idea but one that will make your home look and feel even warmer this Christmas. What else could you want?
Pros
The cutest Christmas decoration
Safe and easy to use
Versatile decoration element
Cons
They do not last very long
They get dirty really easily
When it comes to utilizing clear crystal for ornaments used for Christmas decorations, there is just one manufacturer out there that can claim to have something that can compete with what Hyaline & Dora produces. We have already mentioned those products earlier but the Clear Crystal Snowflake Star Unique Pattern Ornaments by Hyaline & Dora are in a class of their own.
Made using the highest quality K9 crystals, these premium quality Christmas decoration stars are beautiful and intricately made Christmas star ornaments that are in various different shapes of snowflakes. The genuine Hyaline and Dora Crystal used for these is unlike what you would normally expect.
Coming in an elegant box with four crystal snowflake ornaments in them, these crystal snowflake design ornaments by Hyaline & Dora creates lovely light refraction all around the room. You can rely on the fact that the manufacturer is going to have your back if the Clear Crystal Snowflake Star Unique Pattern Ornaments by Hyaline & Dora ever comes with any broken pieces since they provide excellent customer support.
Make your Christmas truly special by getting a set of these if you feel like you can spend that much on it but it is an investment of a lifetime but rest assured that if you have this set as a part of your decorations, it will leave everyone in awe.
Pros
Made with genuine H&D crystal
High quality light refraction
Hand made crystal snowflakes
Cons
Highly priced set
Quite a fragile ornamental set
Sometimes, your Christmas decoration needs call for a lot of quantity of cute little stars that you can use to fill an area, hang on a tree, the wreaths or anywhere else to get a wholesome decoration experience without investing a lot of money.
The Transparent Plastic Filled Star Ball Christmas Décor by Barelove is the perfect Christmas star ornament set that you can use to create your own customized solutions for Christmas decorations around your house, your Christmas tree and everywhere else you can think of.
A set of hollow plastic shells that you can open and fill up with anything you require in them based on the need of the hour, these simple ornaments make the perfect way to change things up for your Christmas decorations without buying something new every year.
Fill it with anything from small accents like ribbon pieces, mistletoe, trinkets or even beads to create a vibrant effect customized to how you feel the decorations should be done this year. When it comes to ornamental Christmas star decorations, you rarely get the chance to customize them as much as you can with this wonderful set. The fact that they are so reasonably priced means you can get plenty of them and get as creative as you want with your decorations this year.
Pros
Easy to use Christmas decoration
Versatile ornaments you can customize
Works well even without accentuating elements
Cons
Some people might find them too low end
A little flimsy
If you want to really enjoy your Christmas decorations this year and you need something that will let you take a DIY approach to it, the Wooden Star Hanging Christmas Ornaments by Coobey just might be the thing that you will want to get.
With the set of these, you get 20 pieces of slim wood cutouts in the shape of stars along with hanging twine made with jute. The thin wooden cutouts can be painted or dyed with any color that you want based on what your mood is. You can get the whole family to come together and work on the Christmas decoration as a family art project with the Wooden Star Hanging Christmas Ornaments.
The natural wood is high quality and sturdy so you can really let your creativity run wild when you decorate these wooden stars based on how you want to this Christmas. The size of each of the wooden stars ion the set is 8 cm in diameter so you have plenty of room to make intricate paintings on them or a simple splash of color.
If there is one thing that we can guarantee, getting this wonderful set manufactured by Coobey will allow you and your family to enjoy Christmas as a closely-knit family when all of you customize them together.
Pros
Easy to use wooden stars
You can paint on them how you like
You get good value for money
Cons
Customizing it requires buying paints and other supplies separately
Some customers found them too flimsy
If you are looking for simple Christmas decorations which have a minimal amount of impact and can help you reduce your carbon footprint, you should go for something made from recycled materials. Of course that does not mean you cannot enjoy a classy looking Christmas décor.
Red Co. is a company that has taken a pretty good initiative of recycling old corrugated metal sheets and turning them into beautiful and simplistic Christmas star decorations through the Reclaimed Small Metal Rustic Prim Star Ornament. Make no mistake, the rustic star ornament definitely has as shabby a look as you can expect but you can make it work out well when decorating your home.
This cute yet slightly flimsy star ornament allows you to create and accentuate a very rustic interior décor feel. It is actually a perfect way to add a little more value to your Christmas decorations. While it might not be the most elegant looking ornament, this Christmas decoration ornament is still a very good and environmentally responsible decoration solution that you should seriously consider for your Christmas decorations this year.
Besides, by getting one of these, you will be contributing a good cause since you will discourage the production of more expensive metallic decoration stars by using something made from already used metal.
Pros
Environmentally responsible decoration ornament
Lightweight Decoration
Very easy to use
Cons
Has a very shabby look
Rusted finish looks fake
Final Thoughts
Now that you have the list of the best star Christmas decorations for a shiny Christmas this year, you might be wondering which one will be the best. Well we say that you can go for as many or as few of these as you want. Whether you decide to stick to buying just a few of these or all of them, it is all up to you and how you decide to decorate your house.
We hope that the reviews of each of these products will help you make a good decision of which of these will work well with what you have in mind for your Christmas decorations this year.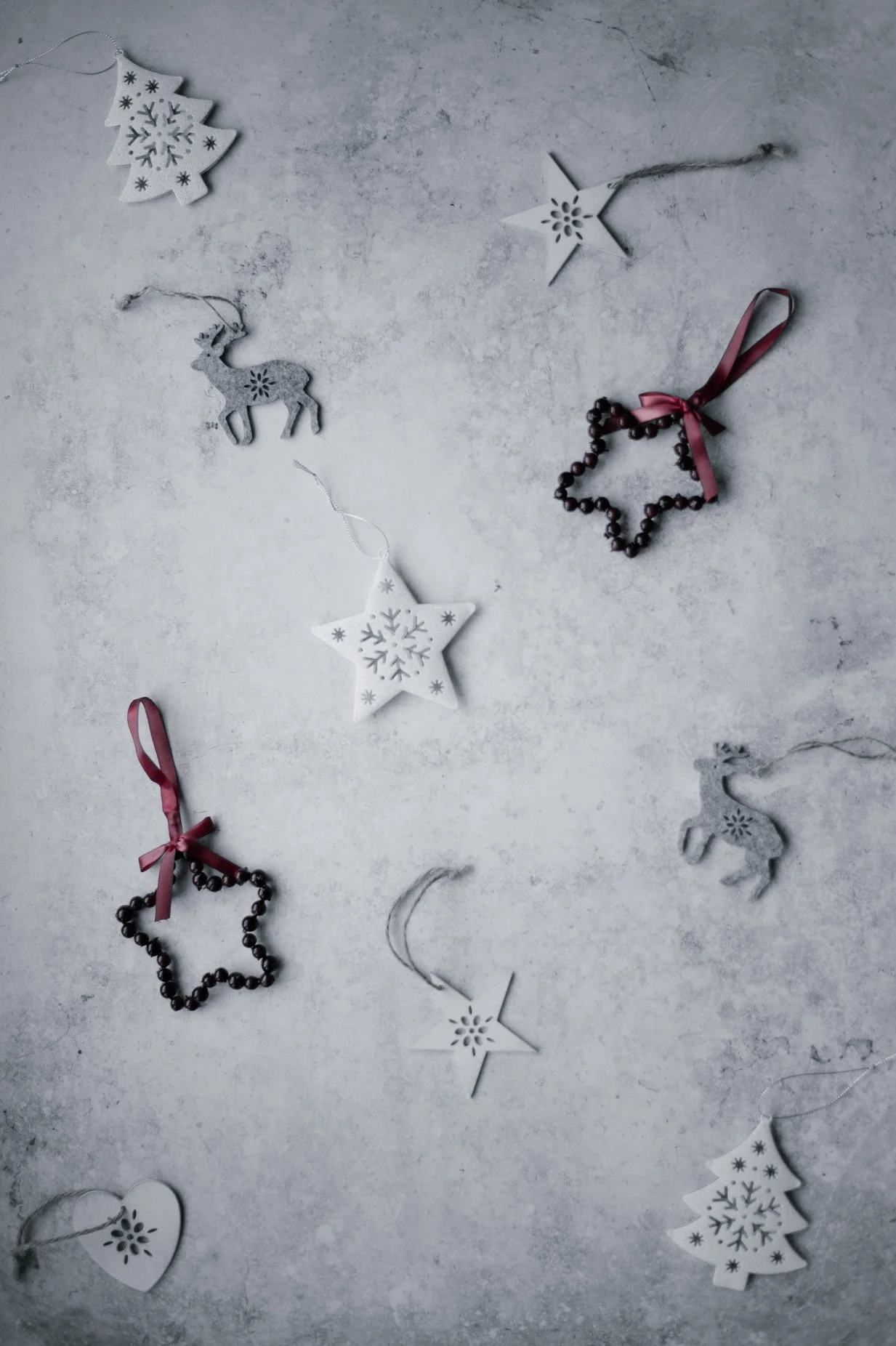 Related Articles
14 Awe-Inspiring Ceramic Christmas Decorations
19 Christmas Tree Paper Decorations for Delicate Look
12 Best Christmas Glass Tree Toppers for a Jolly Xmas
14 Best Christmas Tree Lights to Consider This Year
Learn How to Store Icicle Lights After Christmas
19 of the Best Candle Gifts Sets & Baskets for Epic Presents | Candles Gift Guide 101