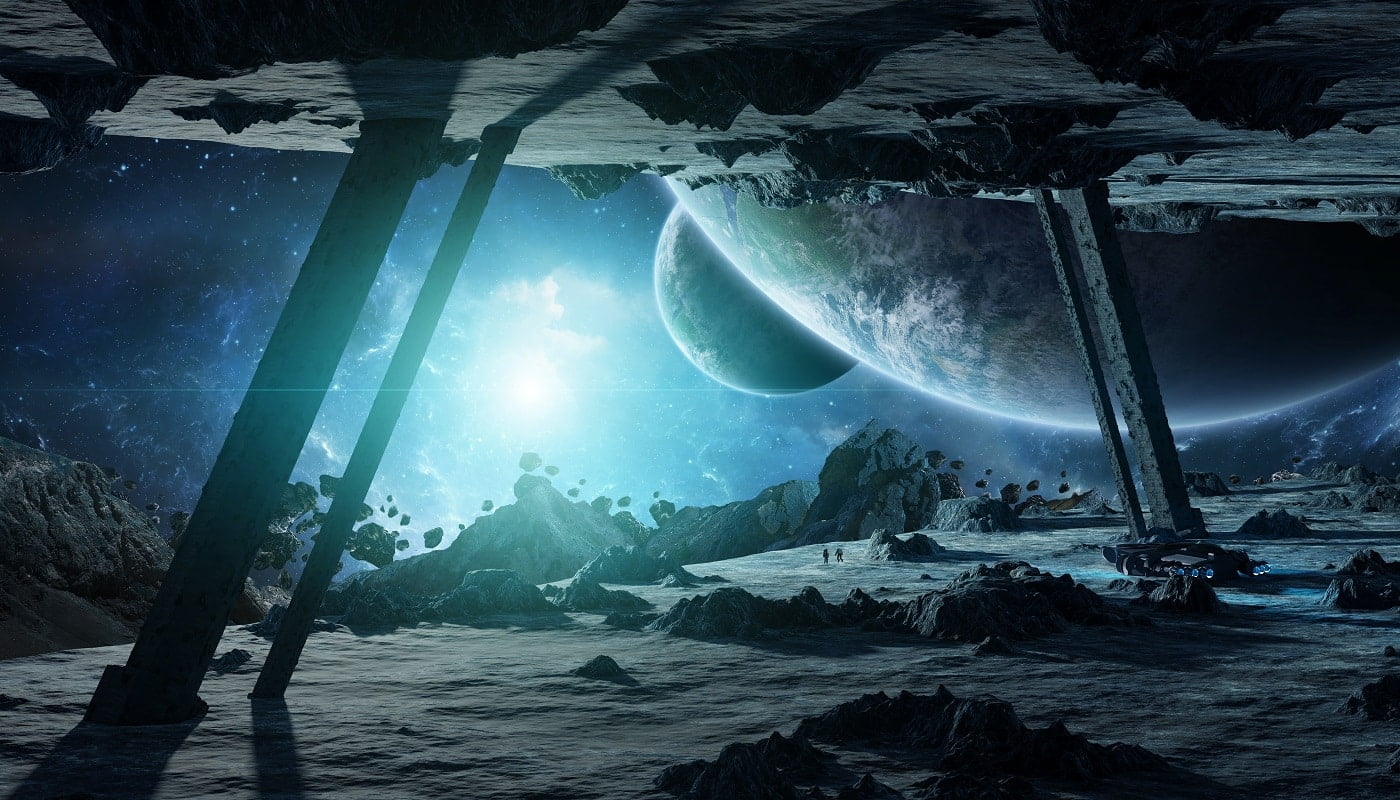 A universally loved series, the Star Wars franchise needs no introduction! You will find a die-hard fan everywhere you go.
Your brother, best friend, or significant other is very likely a fan of the series too. And what better way to lift their spirits than to give them some Star Wars merchandise? But what if he has a favorite character? Or a quote from the movie that has turned into his life motto?
With so many options, it can get quite challenging to pick the perfect gift for him. But fret not because we have prepared this comprehensive gift guide, including some of the quirkiest and geekiest options.
With these fantastic Star Wars gifts, anyone can be transported to "a galaxy far, far away" even if the force is not with them!
Let's take a look…
Best Star Wars Gifts for Him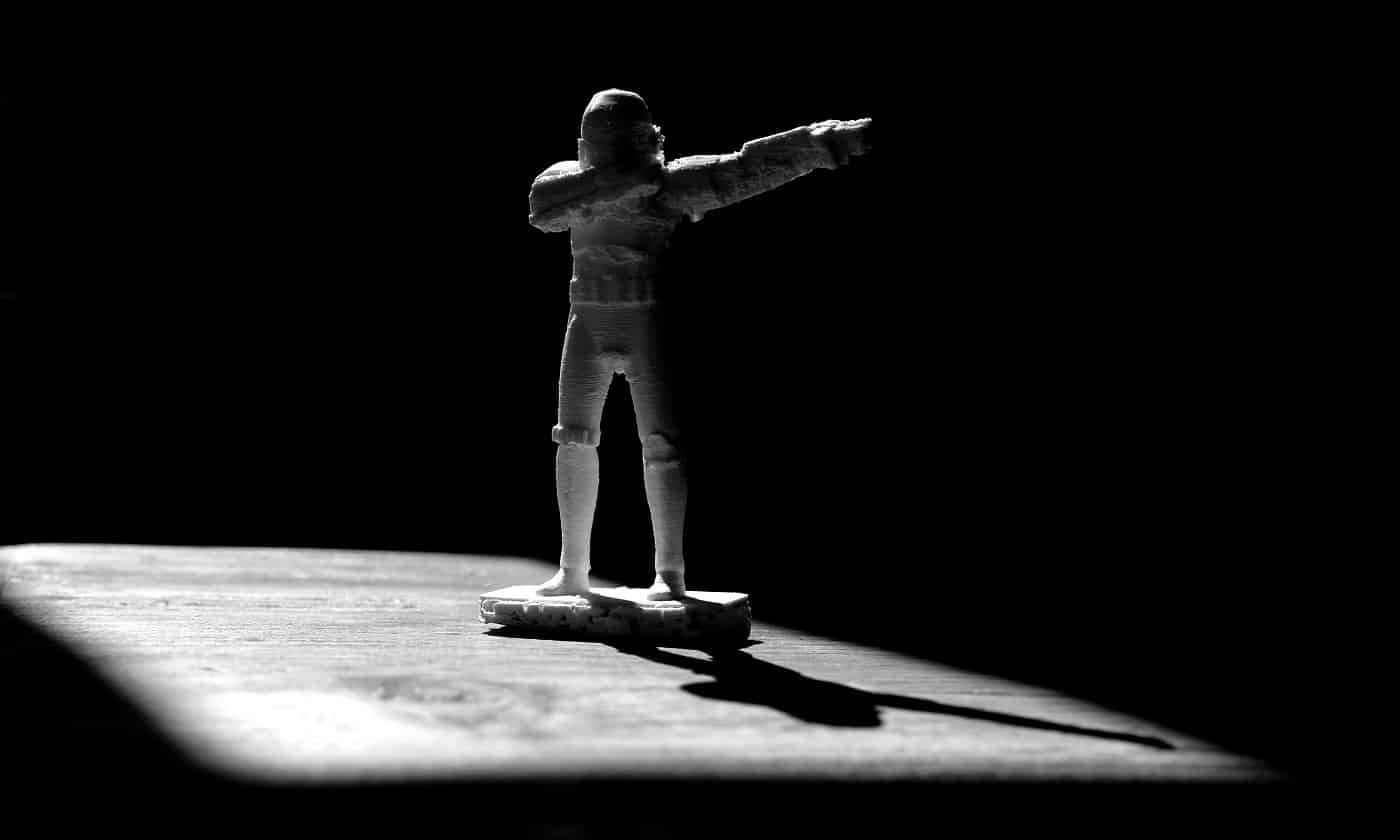 This one is for the fashion-forward Star Wars fanboy. Make a statement with these quirky Baby Yoda cufflinks, or keep it sleek with the Darth Vader Head cufflinks. There are many options to choose from depending on your giftee's favorite character.
Even the quality and intricate design of these cufflinks are a pleasant surprise, given how budget-friendly these are.
One of the coolest gifts on the list is this Darth Vader head that is actually a toaster. Watch your fanboy beaming with excitement as the Sith Lord invades his kitchen counter. Other than stealing the spotlight, it toasts bread slices perfectly.
One side of the bread will get his menacing face burned into it, while the other will have the good old Star Wars logo. Either way, no Star Wars fan will turn down a simple toast for breakfast anymore!
A relatively simple gift idea that never goes wrong is a t-shirt. A safe bet for children and adults alike, no Star Wars fan can resist a t-shirt with some fun graphics or movie references.
Just make sure that you look for a good quality t-shirt that can be machine washed. Even better if you can get your hands on one in his favorite color.
A bit on the pricier side, this instant camera from Polaroid is perfect for your photographer friend. Or someone who digs the vintage vibe of the series.
With features like autofocus, double exposure, and self-timer, you can take creative pictures even without flash. Add to that the unique color scheme of the series and your pictures will look like you clicked them on planet Mandalore!
If your man is the happiest in the kitchen, make him even happier with this mini cocotte! The durable stoneware and enamel finish ensures even heating, easy cleaning, and resistance to cracks and stains.
Best suited for pasta and desserts, he can use this cocotte in the oven, microwave, freezer, and broiler. Also, the cocotte is available in three different designs in honor of the famous droids of the series – C-3PO, R2-D2, and BB-8.
This handmade, wooden music box will hit your man with waves of nostalgia. The incredibly detailed Millennium Falcon on the top combined with the sweet notes of the Star Wars theme makes this a heart-touching gift!
What makes it even cooler is the option of getting a personalized message engraved underneath the music box. Everything about this music box screams perfection. The tune is strong with this one!
An insulated lunch box that lights up and sounds like the beloved robot, R2-D2? Now that is the perfect gift for children or a man who is young at heart! Be it a school or office; this lunchbox is sure to turn heads and catch the fancy of fellow Star Wars fans.
Besides the quirky design, this lunchbox is durable and spacious enough for extra snacks, a water bottle, or even a sanitizer.
With the ongoing pandemic, it makes a lot of sense to give a streaming subscription to a dear friend. A Star Wars buff would specifically love a Disney+ subscription due to the long list of shows based on the popular series.
From the original movies to newer renditions like LEGO Star Wars, Star Wars Resistance, The Mandalorian, and more – your man will never be bored at home!
An aww-some gift idea for all age groups, this Baby Yoda bobblehead sits perfectly on the bedside table or a study desk. With a responsive head and a sturdy base, this vinyl figure even serves as a paperweight.
Since these Funko POP figures are pretty affordable, you can surprise your boys with a Star Wars figurine each on every special event! We bet these figures will be their most prized possessions.
Name a more iconic pair than Adidas and Star Wars. We will wait.
Till then, get this sleek and comfy pair of Stan Smiths for your son, brother, best friend, spouse, or anyone who loves Star Wars. You can choose between the blue version featuring Luke Skywalker or the latest Yoda-inspired pair. He won't be able to take his feet off these shoes (not literally)!
A must-have for Star Wars fans, this set of six glasses are sure to transport you to the fantastic planetary destinations featured in the series. From the frozen Hoth to the doomed Alderaan, this set has got it all.
The designs look whimsical and surprisingly accurate. However, these glasses are quite delicate so warn the boys to be careful with them.
If all the merch listed above is not enough, you can have Darth Vader ice cubes, R2D2 chocolates, Millennium Falcon soaps, and more. With these silicone molds, you can go all out and get creative with recipes or art/ craft supplies.
You can either gift these molds or use them to make a personalized gift for that special man in your life.
A calendar that you can use every year? Now, that sounds like the best gift in terms of practicality. With interchangeable date and month cubes, this perpetual calendar is extremely useful and makes a great statement piece in the bedroom or study room.
Suitable for all ages, any Star Wars fan will adore this gift and remember you for as long as they use it. Which means forever!
Make the Sith Lord bow down to you as he holds your pen and ensures that it is never lost! This handmade Darth Vader pen holder makes a quirky accessory on any study table. Gift it to your son, brother, or best friend so that he actually sits down and starts studying for once!
Additionally, the pen holder is made of durable plastic with excellent detailing. Altogether, this dainty gift is budget-friendly, practical, and cool.
This 3D lamp will turn any room into a Star Wars galaxy! With seven different color modes to choose from, this extravagant lamp does not need batteries. Simply plug it into the nearest electrical switchboard and get ready to witness the magic.
You can either choose one design or gift a set of three, including the Death Star, Millenium Falcon, and Darth Vader's head.
Made of high-quality walnut, this Millenium Falcon clock looks premium in every bit. Since the clock is handmade, the craftsmanship that goes behind making each one is mind-blowing.
The clock is carved, painted, and clear-coated for a charming antique look that will last. You can even contact the seller if you want to engrave a special message at the back. Overall, this gorgeous gift delivers the most bang for your buck!
A rather simple but useful gift idea, you can choose from a plethora of Star Wars-inspired designs. From the cute baby Yoda to the intimidating Darth Vader, there's one for every fan.
Get him one of his favorite characters or movie references. Or maybe both to go with different outfits!
Who says cards are boring? The go-to gift since ages, this 3D Darth Vader card brings a fun twist to the good old greeting cards. You can even add a customized message and pictures by paying a few extra bucks. Also, who knew the Sith Lord could look this cute holding a foam finger?
A perfect gift for the best dad in the galaxy, this pop-up card is sure to leave your father in splits!
Imagine being able to flaunt your love for Star Wars at a meeting without breaking the dress code. Sounds perfectly mischievous to us!
These ties are perfect for parties or work, depending on the design you choose. From vibrant motifs to subtle designs, there is a tie for every occasion. Made of 100% silk, these ties do not wrinkle too much and are easy to wash.
If your son likes to keep his geeky side lowkey, we've got the best gift for him. These art prints of spacecraft from the series may not make any sense to others, but that's what makes it special, right?
Adorn his room with these high-quality art prints that are available in four different colors. Wait till his friends ask him the meaning behind these and watch the fanboy in him jump out and enlighten them.
Get your buddy this microwave-safe popcorn maker to go with his Star Wars binge-watching sessions. After all, movies and snacks go hand in hand!
Made of BPA-free plastic and silicone, his popcorn popper will ensure his snacks remain healthy. On top of that, the material is suitable for dishwashing, so he won't have to sacrifice his movie marathon to do the dishes.
Inspired by the design and color scheme of the Storm Trooper, this electric shaver is an excellent gift for die-hard Star Wars lovers.
Its ComfortCut blades and flexible head ensure a smooth and safe shave, while being cordless. On days when your man is running late, he can conveniently choose to dry shave without the risk of cuts. On other days, he can enjoy a smooth, wet shave.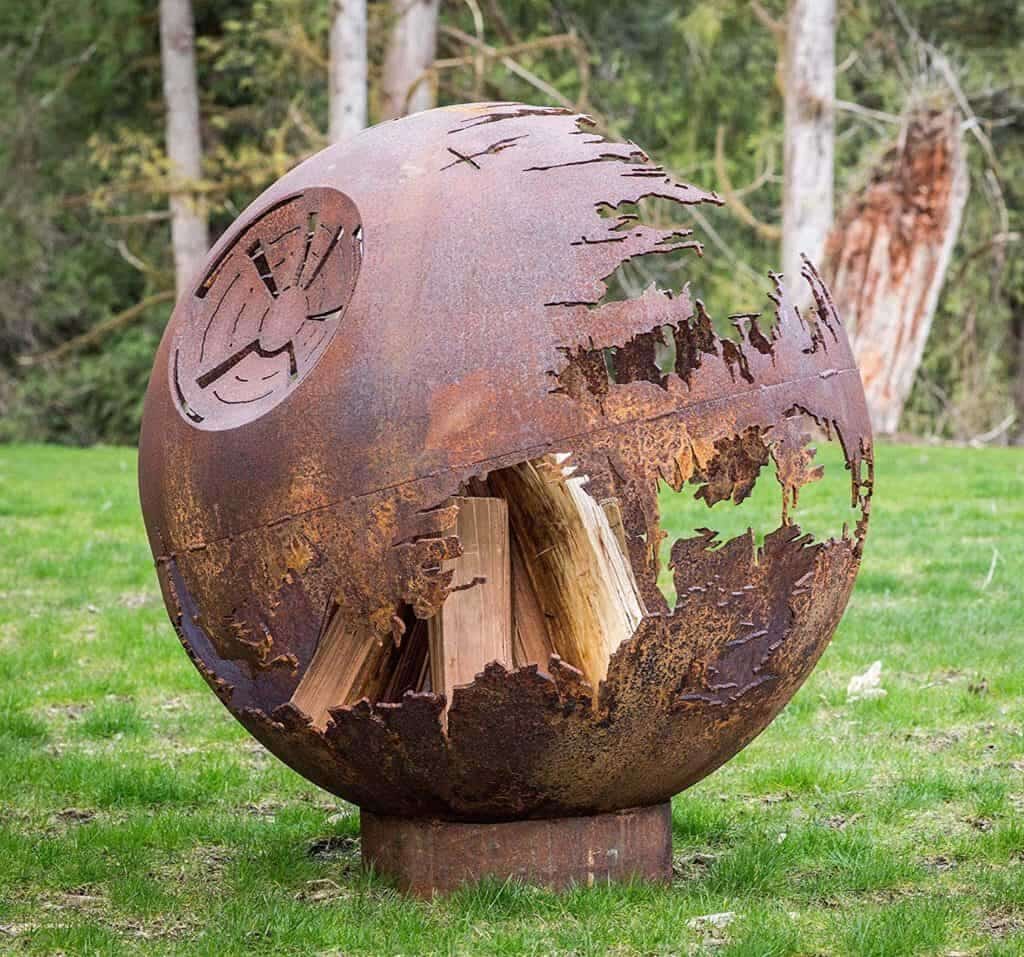 If you're willing to splurge, gift your man this Death Star fire pit to spruce up his backyard. Made with a rusted patina and clear coated to seal the decayed look, this fire pit will last through many winter nights.
Whether it is your boyfriend, husband, or father, this hefty, custom-crafted Death Star fire pit is sure to make them gasp in awe.
The world is relying on everything smart, so why should our favorite series be left behind?
These smartwatches by Garmin are available in two designs- one pays homage to the Resistance hero, Rey, while the other honors the Sith Lord, Darth Vader. Equipped with a durable leather band and smart features to track fitness, play music, send emails- this watch can be your droid companion.
Who doesn't love a steaming cup of coffee in the morning? And when your brother or best friend loves Star Wars, why not give him the perfect kickstart to his day with a Yoda mug? Or if he likes his coffee on the dark side, there's a Darth Vader mug as well!
From simple Star Wars references to quirky character designs, there's a coffee mug for every fan out there.
If your favorite Star Wars characters liked smoothies, they'd probably use this hand blender!
Affordable and easy to use, last-minute breakfast is sorted with these lightsabers for the kitchen. Gift your male friend the red version (Darth Vader) or the blue one (Luke Skywalker) depending on the side he supports. This hand blender will make him feel like a warrior ready to end the tyranny of the Empire. May the froth be with him!
Your man will never argue about giving you soft toys once you get him a Chewbacca plush. Who's a kid now?
We suggest getting him an interactive one that roars and walks around. Even if he isn't a fan of plush toys, he won't be able to deny our favorite Wookie companion. Budget-friendly and unusual, this toy makes the perfect gift for kids and a fun collectible for adults.
So, your gamer boyfriend loves Star Wars? This arcade cabinet might just be his dream come true.
This Star Wars arcade cabinet will transport your man to a galaxy far, far away and bring back all the nostalgic memories of the 80s' gaming scene. Suitable for kids and adults (with the included riser), this cabinet features a full-color display, a light-up marquee, and dual speakers. Be prepared for your boyfriend to be completely engrossed!
The force is strong with these boxing gloves by Sanabul. Choose from seven different designs which honor the Rebels, Stormtroopers, Imperial, HUD, R2-D2, and Darth Vader.
The gloves are made of engineered leather, mesh, and gel protection. Its hook and loop closure ensures a secure fit and keeps minor injuries at bay. So, your man can be both geeky and beefy at the ring.
Of course, not all men are passionate about boxing or working out. And if your man loves to bake, these Darth Vader mittens are the perfect gift for him. Lure him to the dark side but fret not- he won't be losing his arm!
These silicone gloves resist heat and ensure better grip so he can bake as many treats as he likes. The palm also features the Imperial logo. Can it get any cooler?
Get ready to dig into the coolest waffles/ pancakes in the entire galaxy! A perfect present for your brother or boyfriend, he will never skip the most important meal of the day with this appliance. With easy instructions and an indicator light, even the worst chef can make yummy, fluffy pancakes in no time.
A bit expensive, but the satisfaction that comes with destroying a Death Star pancake with each bite is priceless!
So, your guy friend recently shifted to a new place? Well, we've got the coolest housewarming gift for him. A doormat with a Star Wars reference will allow him to show his geeky side without shouting it out to the world. After all, his doormat will do the job for him!
Besides, a doormat is essential in every household, so this gift idea gets brownie points for practicality.
Who has the time and money to visit Disneyland to taste some Star Wars-themed dishes? Not us. Thus, we love this cookbook that includes all the recipes of delicious treats like the Glo Blue Noodles, ZoochBerry Surprise, and so on.
With ingredients like butterfly pea tea and avocados mixed with gnocchi, you are in for a surprise with each dish. This innovative cookbook makes an ideal gift for fans who love experimenting with food.
This multi-tool kit is every Star Wars lover's fantasy! With a few screwdrivers, an adjustable wrench, and hex keys, it may not be the most useful, but the Millenium Falcon box makes it worthwhile. Also, the extremely intricate design is too good to be true.
Whether your man enjoys fixing and repairing or would simply like to own a cool decorative piece for his shelf, this gift is the right choice.
A must-have for small families or someone who lives alone, this mini instant cooker makes for a quirky and practical gift. With seven different functions, you can whip up a variety of easy dishes with this handy pot. Moreover, it sets the perfect temperature, pressure, heat, and time to cook your meals 70% faster.
Available in five Star Wars-inspired designs, this cooker will bring the force to your kitchen!
This one is for the bibliophiles out there. Or just any Star Wars fan because who can say 'no' to this deluxe set which offers extra insights into the story and characters?
Moreover, the books themselves make an interesting read for those who do not follow the series. The detailed text, along with handwritten notes from the characters, allows one to understand the ethics and powers of both forces.
Summon the fearsome bounty hunter right on your desk to hold your phone while it charges. A creative and practical twist to an otherwise simple figurine, this device holder will be useful to gamers, eBook readers, and more.
Besides gifting this to your friends or family, this makes an ideal gift for your boss too. Who wouldn't love to have Boba Fett hold some business cards for them?
So what if your man couldn't get trained by the wise Yoda? Get him this oversized Jedi robe to make him feel the part.
This soft and cozy bathrobe comes in one size and does an excellent job as loungewear. However, your man can sport it in cosplay and Halloween events as well. Now, that's a chosen deal!
One can never have enough socks. So, why not give your brother a pair of these funky socks? Perfect for gifting on Christmas, a pair of both Darth Vader and Stormtrooper socks would be great for when he can't choose which side to support.
These official Star Wars socks are lightweight and comfy with a reinforced heel. Just make sure you get the right size and get ready to feel the force on your feet!
This tiny robot is the cutest gift idea for any Star Wars geek. Connect it to your iOS or Android and teach BB-8 through the Sphero Edu app. Since the droid is programmable, you can use it to introduce kids to the basics of STEM.
With tons of commands, reactions, and sounds to teach your personal BB-8, it is sure to steal all of your man's attention. Don't tell us we didn't warn you!
One of the coolest Star Wars toys any fan can own, this hyper-detailed LEGO Death Star is not just for kids. With over 4,000 pieces to assemble, embrace yourself for a long and busy day at home with your significant other.
This LEGO set also includes mini-figures of notable characters. So, once you and your man finish building the Death Star battle station, follow up by acting out some of the most iconic scenes!
What happens when the most popular board game joins forces with a cult classic? Unlimited fun guaranteed!
Relive the original Star Wars story as you trade and shape your destiny. Choose between the Rebel Alliance and the Galactic Empire, and make your way up the game as other players go bankrupt. Yet another safe bet for kids and adults, this Monopoly and Star Wars crossover makes a memorable and entertaining gift.
You can never go wrong with essential gadgets, and everyone loves listening to music, so here's another foolproof gifting option. These headphones by SMS Audio offer crisp sound and look stylish. There is ample cushioning on each side to ensure zero discomfort even with prolonged use.
Additionally, its carrying case comes in handy to store other stuff while you use the headphones. Gift it to your brother, friend, or spouse- they're going to love it!
Get this reusable tote bag if you're running low on budget. A rather sustainable gift, the fact that you will be saving the galaxy without really doing anything is a plus!
You can even stuff the bag with more Star Wars merch and watch your man jump with joy. However, you get what you pay for, so don't use this tote to carry any heavy grocery items. Keep it light, and it should last long.
Any clothing item that's reversible is already a great deal. But when one side is Chewbacca's fur, and the other is Han Solo's parka- it is a closet essential for any Star Wars fan!
The Chewbacca side of the hoodie is made of faux fur, while the Han Solo design is a blend of cotton and polyester. Overall, it is a great winter jacket that will keep your giftee feeling toasty and geeky.
This C-3PO light switch is a fun addition to your son's bedroom. Watch everyone's favorite robot assistant toggle the light switch for you with a simple clap!
The clapper light switch even speaks like C-3PO each time it hears your claps. This one is a useful gift for Star Wars fans, especially at night time when you're navigating through your room in the dark!
A fun, fashionable, and practical gift, this laptop bag is a great way to show your geeky side to the world!
Made with polyester and faux leather, this sturdy and spacious backpack is suitable for school, work, traveling, and more. Its adjustable shoulder straps and padded back ensure comfort even after carrying it for long hours. With extra pockets and compartments, you can even hide some tidbits to munch on later.
Booklover or not, this set of hardcover encyclopedias is a must-have for every Star Wars fanatic. From the first six movies to the comics, novels, video games, and more, this set is your one-stop destination for any information you might have missed.
With a generous amount of clear and colored images, reading this encyclopedia set will unleash the highest level of Star Wars nerd in you!
Another useful and decorative item for your shelf, this Yoda bookend will keep your books on the light side! Sturdy and affordable, this dainty option will be cherished by Star Wars fans and book lovers alike.
How about getting both a Yoda and a Darth Vader bookend for either side of the shelf? A battle of a galaxy far, far away right on your bookshelf!
There are several options for Star Wars salt and pepper shakers, but our favorites are manufactured by Funko POP. Known for its vast collection of adorable toys, the brand did full justice with these ceramic shakers in terms of cuteness.
A practical and charming addition to your dinner table, your man is going to love them. Just make sure he doesn't end up overseasoning the food out of excitement!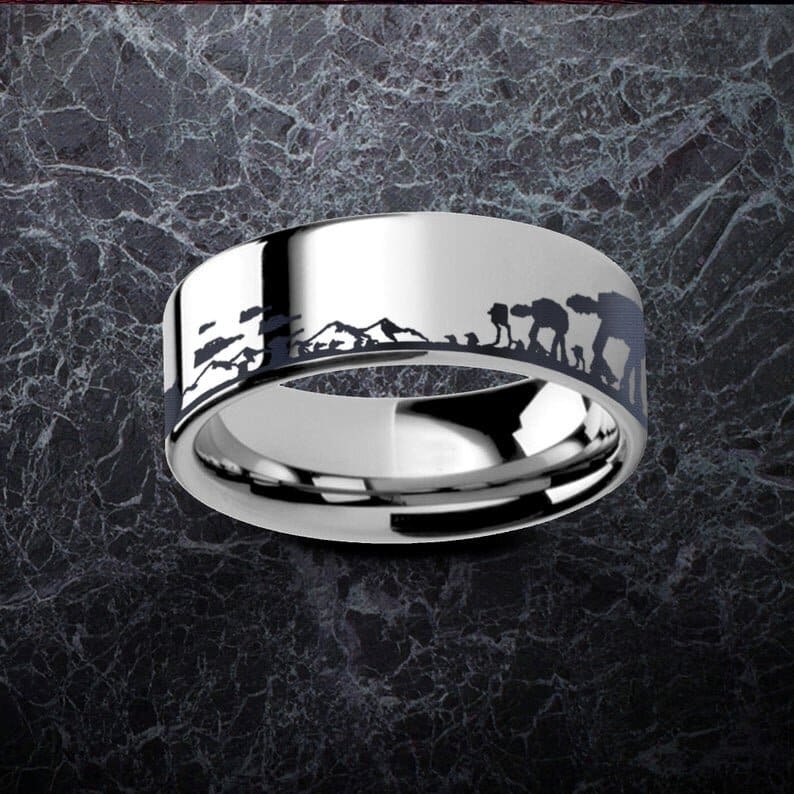 Stylish and subtle, this metallic ring with the battle of Hoth scene engraved on its surface makes for a thoughtful gift for your partner. You can further personalize it with your man's name on it or get his favorite movie reference etched in it.
Available in gold, rose gold, silver, and tungsten, these rings are comfortable and hypoallergenic. The engraving and color will not wear out or wash off in the long run.
Another versatile option for both kids and adults, these vibrant aprons are available in designs and color combos depicting various Star Wars characters. Each character's signature details are carefully illustrated on these sustainably sourced cotton aprons.
With adjustable neck straps and spacious pockets, these aprons will turn kitchen chores into a fun activity. And the best part is that your husband and kids won't mind giving you a hand!
Join the Royal Empire with this AR headset accompanied by a lightsaber! Perfect for Star Wars fanboys who love gaming, this set will make his jaw drop.
With no cords to disturb the gameplay, your man is sure to conquer the Dark force. The battery lasts long, and the lightsaber control is easy to grip. Moreover, the headset has adjustable straps, so you don't have to worry about the fit.
Looking for the perfect gift for a Star Wars fan who enjoys playing chess? You've reached the right place. A traditional chessboard with pawns that are designed into Star Wars characters, the game will be even more fun and intense.
With Luke Skywalker leading the light side and Darth Vader heading the dark side, this game of chess feels no less than a war in a galaxy far, far away!
So, your dad loves Star Wars and golf? We bet you never imagined these BB8 gold balls existed!
Inexpensive and innovative, these golf balls will make his game of golf even more memorable. Other designs include R2-D2, BB9E, and Death Star; these high-quality balls have a solid core construction. Let your father flaunt his skills in the golf course with his favorite droids. May the course be with him!
What if William Shakespeare wrote Star Wars? Sounds absurd? We think it's the perfect amalgamation of old-school literature with a futuristic plot.
This New York Times bestseller is a gag fest for Star Wars fans and literature lovers alike. From Darth Vader to R2D2, all the beloved characters have theatrical dialogues following iambic pentameter. Kudos to the genius author, Ian Doescher, for this iconic mashup!
Yet another option for a Star Wars fanboy who loves gaming is this impact-resistant replica of Poe's X-wing. So, let your kids go all out with their epic battles without worries.
Much like the real X-wing, this one soars just as smoothly. You can use the remote control to toggle the directions and speed. We are sure this toy jet will become his favorite.
Now, your man can actively join the force and defend the Empire! Anyone can look and sound just like an Imperial Stormtrooper with this exciting voice changer helmet.
The design and detailing on the helmet look premium and will look great with the rest of the Star Wars collectibles. Overall, it makes a fantastic prop for cosplay and decorative merch for his room.
Men love BBQ and beer. Actually, all of us do! So, what's better than gifting a pair of lightsaber-inspired BBQ tongs?
A great party starter, these tongs will be the talk of the town in no time. Not only does it look like the lightsaber, but it also sounds like one. Watch your man rule the grill with the coolest tongs!
Enjoy wireless music with this Star Wars-themed Bluetooth speaker that lights up! The speakers are available in three designs- Star Destroyer, Millennium Falcon, and Tie Fighter.
Although this product is more of a collectible than a speaker, it does a pretty decent job at being the latter. With long battery life and clear audio, you can look forward to some song listening sessions with your man!
By now, we are confident Star Wars has taken over every odd thing under the sun! So, we were not surprised when we saw the coolest deck of playing cards.
These playing cards make the perfect gift for any Star Wars fan and turn into a conversation starter at parties. What's a better way to befriend more die-hard fans?
What better way to celebrate the Christmas cheer than to wear some ugly woolen sweaters? We bet your man won't be able to deny these sweaters with movie references and character faces all over them. Is it tacky? Yes. But is the force strong with this one? Also, yes!
High-quality and soft, these sweaters can be machine-washed. So, even if he spills some portions of the Christmas feast, getting rid of stubborn stains won't be a hassle.
Here's another gift for the budding master chef who can't stop gushing about Star Wars. This one-of-a-kind chopping board is built to last with durable wood and oil covering. Its leather handle makes it easy to hang and saves space in the kitchen.
The intricate design of the Millenium Falcon adds a futuristic charm to this cutting board. Get this for your husband and watch him help you out in the kitchen more than he used to!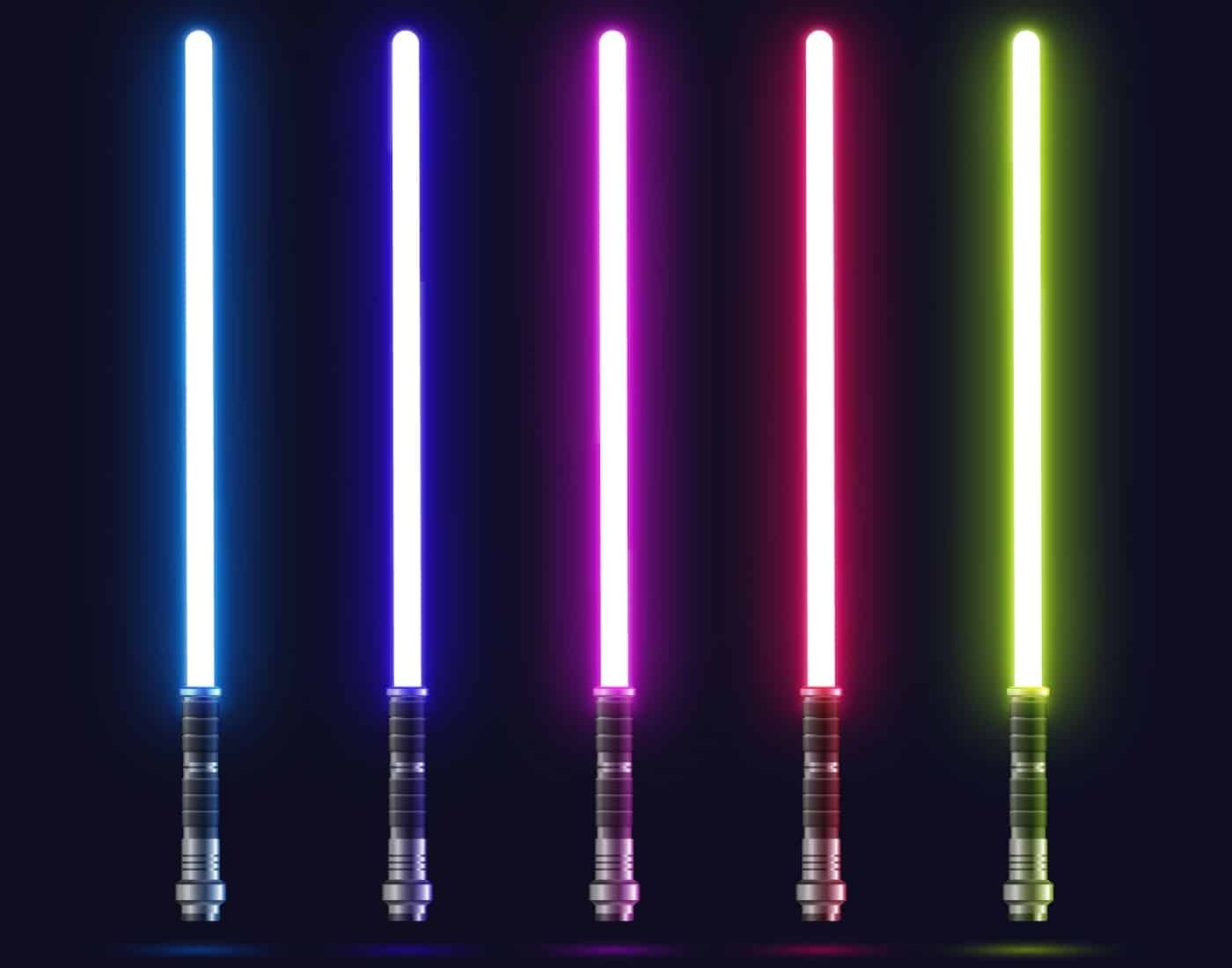 Final Words
So, those were all the Star Wars gift ideas we could think of! While some gifts were meant for a particular age group, others were universal. However, a true fan is never too old for a character plush!
With all of our Star Wars knowledge and some more research, we compiled various ideas to cater to different preferences, professions, and lifestyles. We hope you could find the best Star Wars gift for the man in your life.
Let us know in the comments section which gift idea was your favorite. Till then, may the force be with you!
Related Articles
39 Legendary Star Wars Coffee Mugs