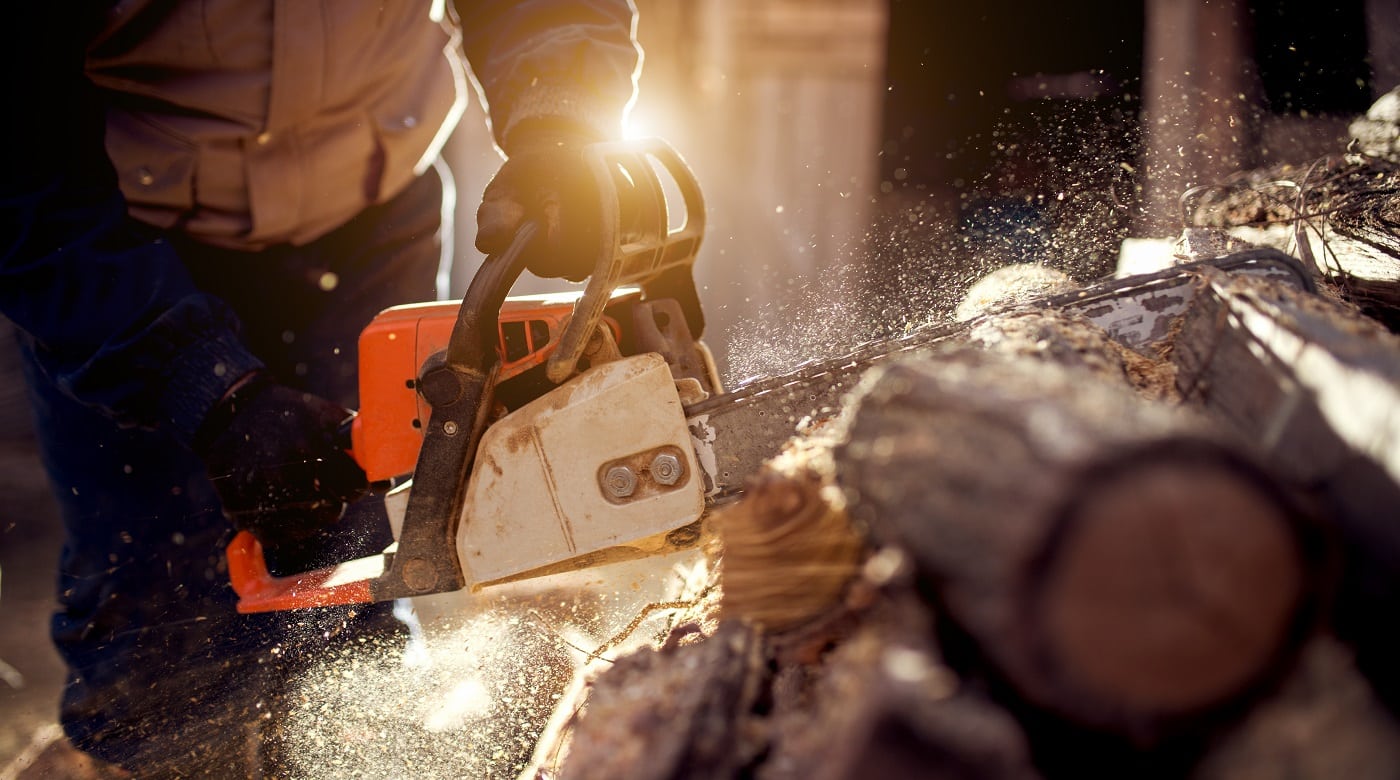 But what makes Stihl different, and why have we chosen to highlight these chainsaws in our reviews today? These are the questions we'll answer as you make your way through the guide and look at the five products we've narrowed down. 
Stihl has focused on several aspects to make the tool stand out, and the foremost among them is the environment-friendly nature. It reduces exhaust and fuel consumption without compromising on power, so rest assured you'll get terrific output during tasks. 
These chainsaws are all the rage right now and more so because of certain exciting functions that aren't seen in other brands. You've got a lot of options to choose from, so let's not waste time and dive into the reviews.  
Top Stihl Chainsaws 
IMAGE
PRODUCT
DETAILS

Our Top Pick

Our Top Pick

MSA 200 C-B

Li-ion battery 
Quick-stop function 
Chain braking feature 

VIEW LATEST PRICE →

MS 251 CB-E

Master control level 
Quick-chain adjuster

VIEW LATEST PRICE →

MS 271 FARM BOSS

Side-access chain tensioner 
Pre-separation air-filtration system 
Anti-vibration system 

VIEW LATEST PRICE →

MSE 170 C-B

Trigger switch 
Quick-chain adjuster 
Powerhead weighs 8.5 lbs.

VIEW LATEST PRICE →

MS 362

Decompression valve 
Side-access chain tensioner 
Lifetime air-filter 

VIEW LATEST PRICE →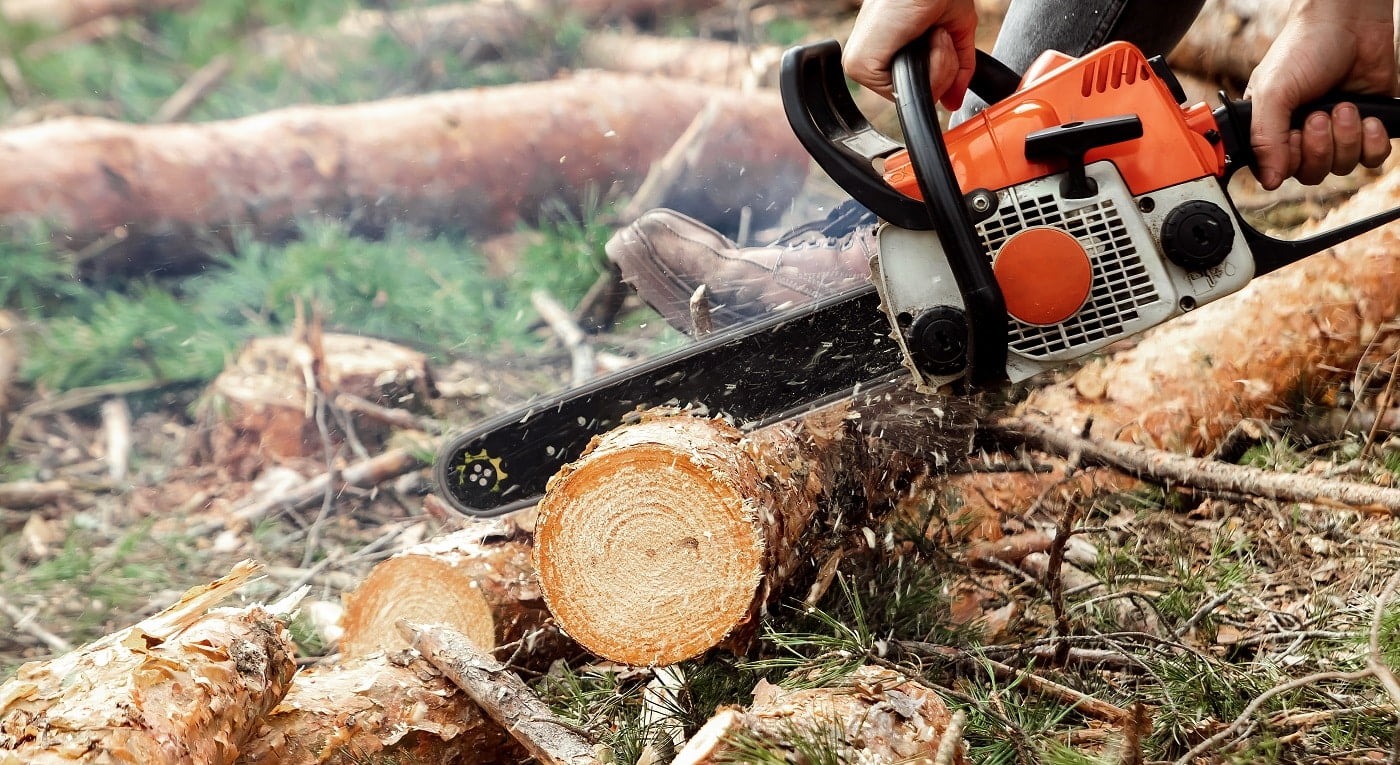 While formulating this guide, one product that immediately grabbed our attention was the MSA 200 C-B model, and a closer look reveals why. Among other things, it's extremely powerful and has the relevant functions for a smooth experience. No surprise, it has cemented a place among the top models. 
Why Did We Like It? 
When you're about to purchase a chainsaw, a couple of factors need consideration, such as power and user-friendliness. In both these aspects, this particular model does well while Stihl has eliminated cords for a smooth experience. 
You get much-needed maneuverability during tasks, allowing you to experiment from various angles. All you need to do is push the trigger and start cutting. 
Another significant upgrade is that it doesn't produce emissions, giving it an edge over gas-powered units, while the performance is also quieter. You can work for long hours without any hassle, for which the ergonomic design proves useful, reducing stress.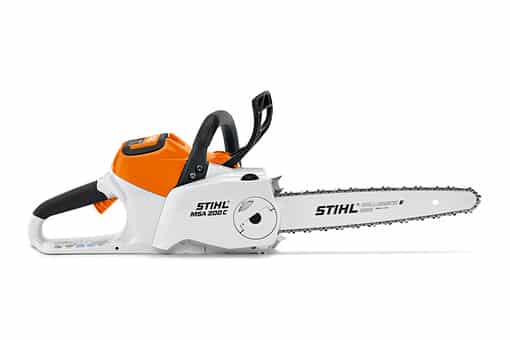 Another significant addition is that of the Li-ion battery, having several benefits. It provides a substantial cutting ability, producing fast yet accurate results for greater efficiency. Finally, it's portable, and you can easily carry it from one location to another. 
What Could've Been Better? 
We noticed that the locking mechanism might not function smoothly, which doesn't bode well for the model. You'll need to apply more effort, but this is not a significant issue as it gets better with time. Apart from that, the battery drains quickly during specific tasks, which is inconvenient. 
Pros
Cordless

Brushless motor

Rubberized soft-touch handle

Coast down break

Quick chain adjuster
Cons
The locking mechanism isn't smooth

Battery drains quickly
If you liked our earlier model, don't make up your mind just yet because the products keep getting better. Next up is the MS 251 CB-E variant, offering the perfect balance to get consistent output daily. It has received mostly positive reviews from buyers, and we assure you won't be disappointed. 
Why Did We Like It? 
At the very outset, the comfortable performance and easy-to-understand functions have led to its increasing popularity among buyers. We loved the versatility on offer; you can use it for numerous tasks, such as pruning or cutting down small trees. In that regard, the 20% lower fuel consumption and 50% reduced emissions prove incredibly useful. 
Furthermore, despite having a longer runtime, it's eco-friendly, which is sure to please you. And to handle the tool for extended periods, the ergonomic design comes in handy, making work more manageable.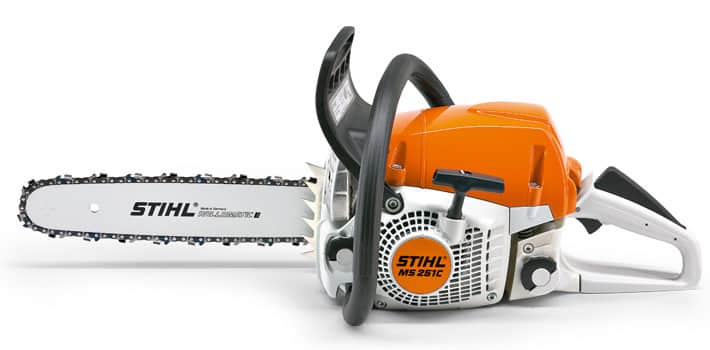 Other than that, it has all relevant components, meaning you don't have to make additional purchases. Among them, the quick-chain adjuster helps vary chain tension, depending on the task at hand while the master control lever keeps vibrations in check. So, you get the required stability, permitting you to make accurate cuts.
What Could've Been Better? 
A common complaint among customers is that the chain may come off after regular use, which is a let-down. You'll have to stop work to fix the chain, which is frustrating. Other than that, there's an issue with overheating, meaning you need to let the unit rest after a couple of hours. 
Pros
Comfortable

50% reduces emissions

20% less fuel consumption

Efficient

Easy to use
Cons
Overheating

The chain may come loose
We're at the halfway point of our list, but there are several quality models we're yet to review. Our next recommendation is the MS 271 FARM BOSS, having many similarities with the other products, but Stihl has also made the required upgrades. You'll love all that it offers, making it a common occurrence on most wish lists. 
Why Did We Like It? 
We'll begin by discussing the superb engine, which delivers a longer runtime but not at the cost of harming the environment. It reduces emissions by half to make work manageable, allowing you to work for extended periods. And the ergonomic design complemented by the rubberized handle comes in handy for a seamless experience. 
However, the significant addition is the air-filtration system that keeps the chainsaw in prime condition. It lasts five times longer to improve the lifespan of the model and provide more reliability during tasks. So, you no longer have to worry about it breaking down in the middle of work. 
Apart from that, the inclusion of the anti-vibration system delivers stability to make cleaner cuts and complete work quicker. It reduces fatigue, while the side-access chain tensioner allows you to conveniently adjust the tension using a bar wrench. 
What Could've Been Better? 
Like some other models, it also suffers from the usual problem of overheating, so it's essential to cool the battery in between tasks. Also, it isn't the easiest model to start and it often takes considerable time to get the chainsaw running. Therefore, we understand if you're hesitant about the purchase. 
Pros
Reduces fatigue

Eco-friendly

Affordable

20% longer runtime

Reduces exhaust emissions
Cons
It takes time to start

Overheating
Compared to the other models, the MSE 170 C-B may seem like a simple unit but don't be fooled. It packs a punch, therefore, turning quite a few heads in the market. There's a lot to like about it, and even a cursory glance will leave you coming back for more. 
Why Did We Like It? 
There are several fantastic features we need to cover, so let's get right into it. It provides the perfect combination of power and durability, thanks to the state-of-the-art technology, giving it an edge over other models. You can make fast cuts, which makes it suitable for both light-scale and heavy-duty applications. 
We loved how Stihl managed to lower fuel consumption and kept exhaust emissions in check without compromising on power. Moreover, you get accuracy in your cuts, made possible by the 8.5lbs powerhead for added maneuverability. Therefore, it won't be challenging to experiment with different angles for the best results.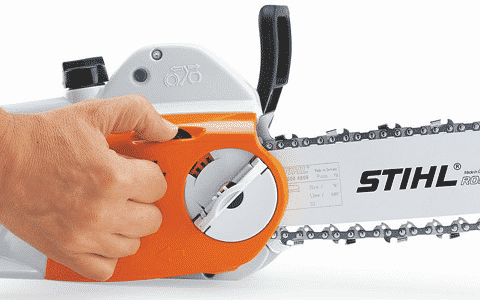 Further adding to the user-friendliness is the wide trigger switch and the tool-less quick-chain adjuster. While the trigger switch makes starting the motor easier, the chain adjuster permits you to carry out the necessary variations for the best results. 
What Could've Been Better? 
We've received reports of the trigger getting stuck, so you need to be extremely vigilant. Conduct regular checks to prevent damage to the plastic housing, which leads to the problem. Besides, it might be difficult for you to determine the level of oil in the tank. 
Pros
Reduces fuel consumption

Versatile

Durable

Lowers exhaust emissions

Powerful
Cons
Challenging to determine oil level

The trigger could get stuck
The MS 362 model is making all the right noise, and you'll be glad to see it has most bases covered. Users have taken an active interest in what it offers; rest assured, you'll get your money's worth. No wonder it has quickly climbed the charts, thanks to its fantastic functions. 
Why Did We Like It? 
We'll begin by discussing the lightweight yet powerful nature of the saw, coming in handy for several tasks. Whether it's a tree felling, bucking, or delimbing, you're guaranteed to get a precision performance and fast cuts to complete work quickly. Moreover, it lowers fuel consumption, thereby presenting itself as an affordable option. 
But the significant improvement is the addition of the lifetime air-filter, having several benefits. Firstly, it keeps the unit clean and filters out debris for a smooth experience, but more importantly, you never have to replace the filter. It lasts as long as the unit, highlighting incredible durability; all you need to do is clean it from time to time. 

What's more, the chainsaw is easy to use and it's the perfect companion for a first-time user or seasoned professional. In that regard, the decompression valve proves useful, reducing stress while the side-access chain tensioner allows you to make the required adjustments.  
What Could've Been Better? 
It's not the easiest unit to clean, which is a point of contention for prospective buyers. It'll take some time for you to remove sludge and oil sticking to the surface. Additionally, it's challenging to start the model once you let it cool. 
Pros
Anti-vibration system

Side-access chain tensioner

Reduces exhaust emissions

Reliable

Longer runtime
Cons
Difficult to restart

Tough to clean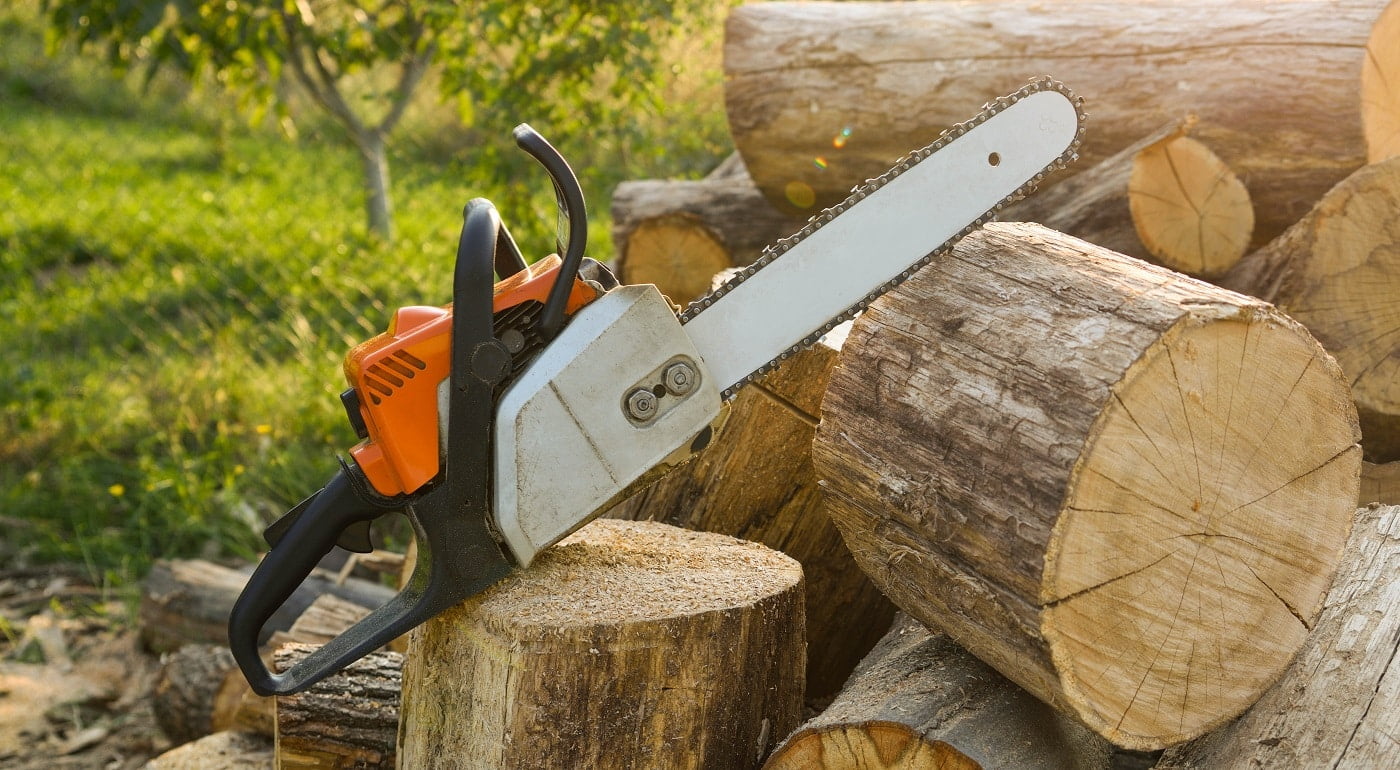 Stihl Chainsaw Buyer's Guide 
Having discussed the top five products, it's time to talk about the intricate aspects of a Stihl chainsaw in our buyer's guide. We've listed down all relevant points in an uncomplicated manner; keeping these points in mind will allow you to distinguish between the two top models. 
So, without further ado, let's begin
Power 
If you're purchasing a chainsaw, the most critical aspect is power. You should be able to use it for both small-scale and heavy-duty projects, and power ensures that you can make fast cuts to complete work quickly. However, there must be a way to control energy as well to handle different tasks. 
Ease of Use
The chainsaw should be easy to use, and all the functions must be understandable to professionals and first-timers alike. Plus, with the inclusion of ergonomic features, you'll be able to work for long hours without any hassle. 
Durability
Finally, it should be sufficiently durable to handle the demands of daily use. In that regard, Stihl has done well by adding an improved air-filtration system and a sturdy exterior. Only quality materials have been used for construction, ensuring it lasts a long time.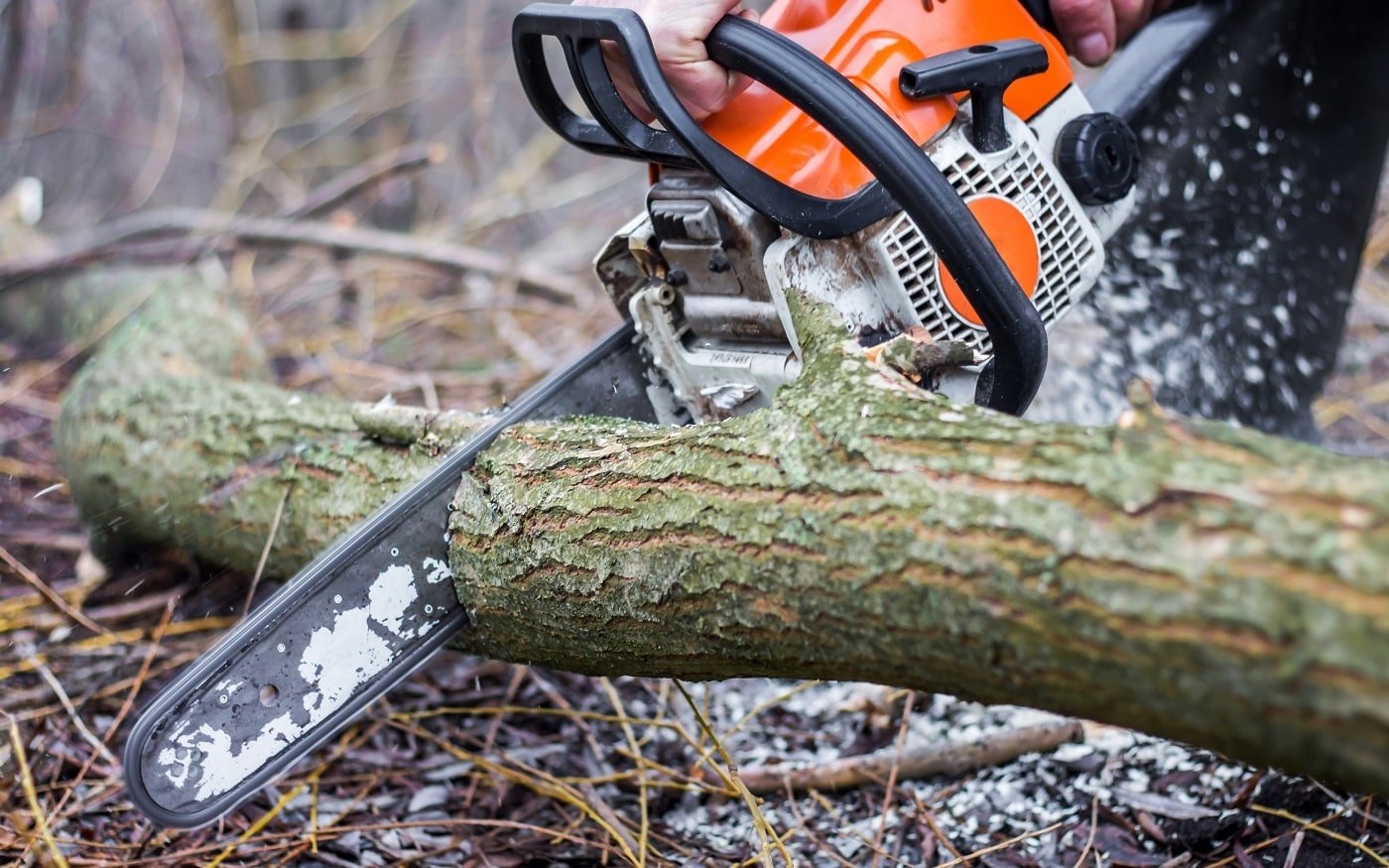 Verdict 
Those were our picks of the top chainsaws from Stihl, but there are a few things we're left to discuss. 
Although the buyer's guide will clear any lingering doubts you might have, we've decided to assist you a bit more before signing off. We'll highlight our favorite products in different categories to help you make an informed decision. 
For instance, the MSA 200 C-B model delivers the best overall performance with all the functions working in sync to produce quality performance. Other than that, the MS 251 CB-E variant is incredibly user-friendly, while the MS 271 FARM BOSS offers unmatched power. 
Think about the tasks for which you need a chainsaw; the answer will help eliminate all unnecessary options. Once you make the purchase, Stihl's advanced technology will provide a smooth experience in most situations. 
That's all for now. Bye, take care!
Related Articles
13 Best Screwdriver Sets on the Market Today
13 Best Wood Routers for Professionals & Amateurs Alike
Simply the Best Stained Glass Ring Saws Reviewed
49 FREE DIY Router Table Plans For an Epic Home Workshop
Top 10 Longest Pole Saws For Tree Pruning 
11 Best Angle Grinders on the Market Today
13 Best Chainsaws for the Money Reviews & Guide
13 Best Tile Saws Reviewed | Buyer's Guide
11 Best Sliding Compound Miter Saws
Different Types of Saws & How to Use Them  
9 Best Hybrid Table Saws Under $1000
11 Best Budget Bandsaw Reviews 
11 Best Dry Cut Metal Chop Saw
11 Best Table Saw [Reviewed & Buyer's Guide]
7 Best Cabinet Table Saws [Reviewed & Buyer's Guide]
9 Best Band Saw [Reviews & Buyer's Guide]
7 Best 12-inch Miter Saw Reviews [Buyer's Guide]
13 Best Contractor Table Saws [Reviews & Buyer's Guide]
Best 20″ Chainsaw [Reviewed & Buyer's Guide]
11 Best Chainsaw for Milling Lumber | Buyer's Guide
11 Best Table Saw Fences [Reviewed & Buyer's Guide]
DeWalt DW735X Planer Review [Should You?]
Bosch 4100-10 Jobsite Table Saw [Reviewed]
Hack Saw Vs Bow Saw [All You Need to Know] [Explained]
How To Sharpen A Bow Saw And Bow Saw Maintenance
6 Sabre Saw Vs. Jigsaw [All You Need to Know]
Radial Arm Saw vs Miter Saw [Differences & Winner]