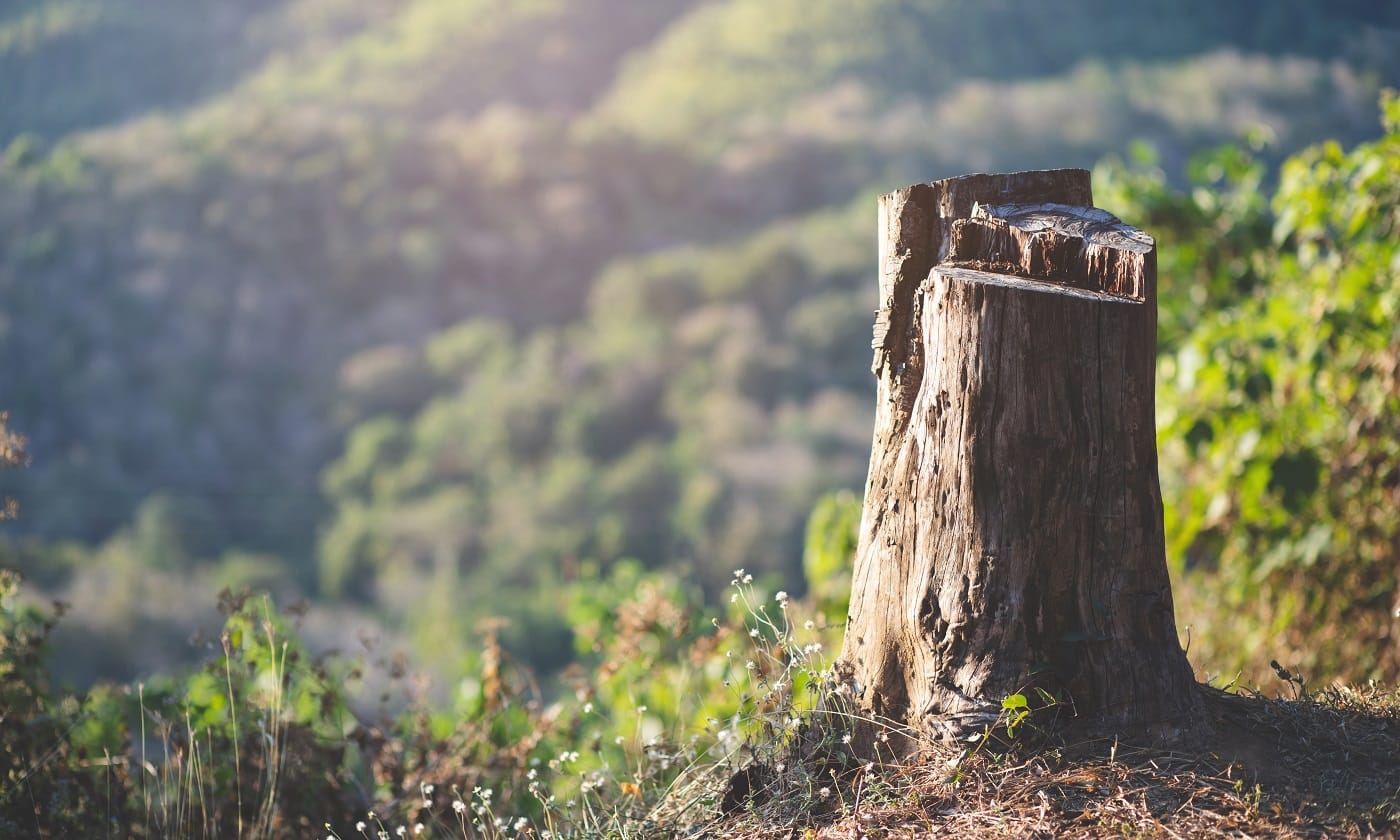 Often after trees are cut down to free up space, the stump left behind might grow back again, leading to problems. 
Stumps can also bother you while carrying out any landscaping or gardening work. Hence, getting rid of them once and for all is essential, and that's why you should bring home a good stump killer.
But choosing a suitable product is difficult, given the availability of hundreds of options out there. So, to ease the process for you, we've compiled a comprehensive list of the 9 top-notch options to consider. 
Read on to know more. 
Best Stump Killer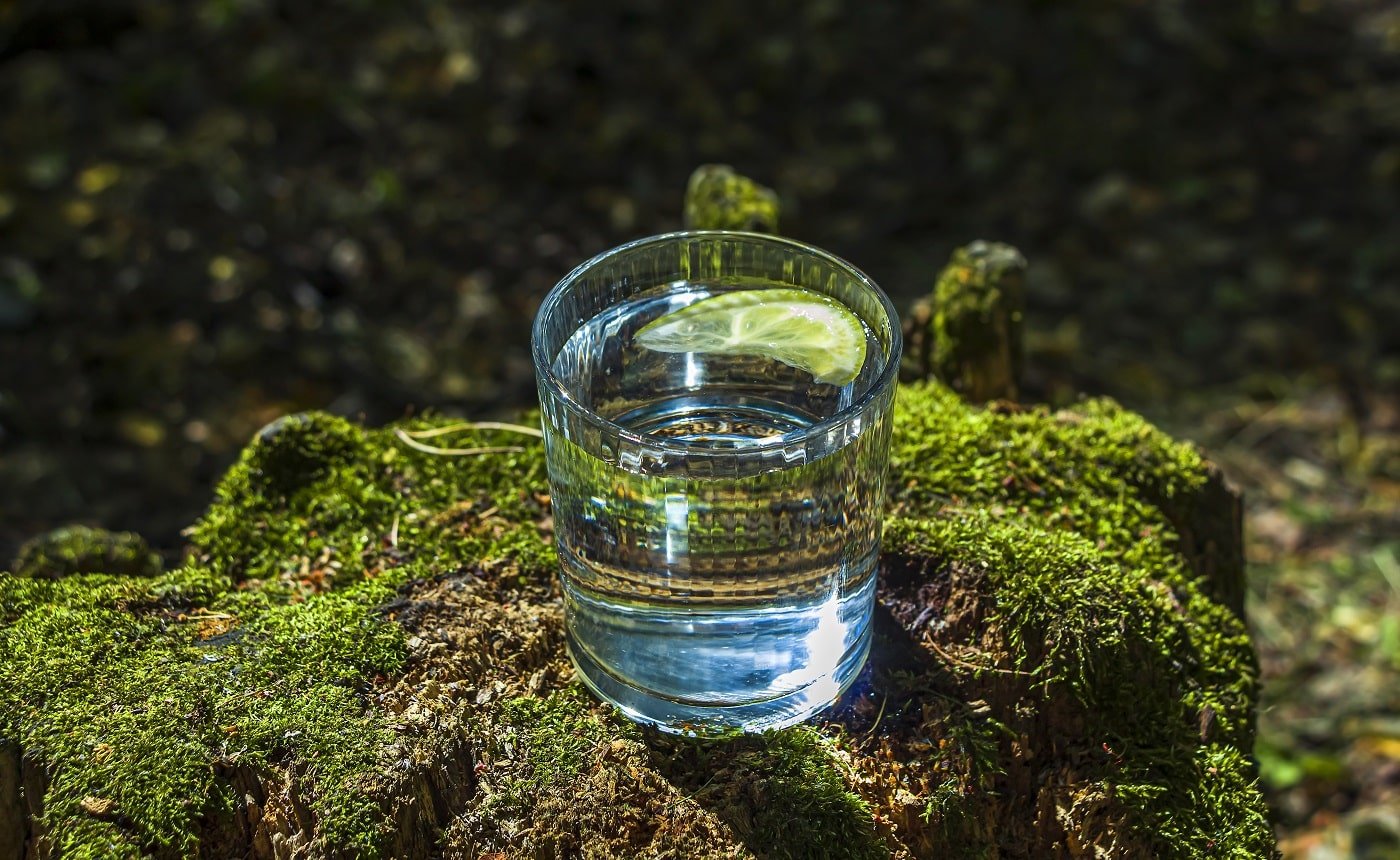 This product from VPG is sure to impress you with its powerful and quick action on all stumps in your garden or lawn. It is also capable of controlling the growth of many types of poisonous weeds and woody plants. Note that this stump killer is available in concentrate form and comes in a bottle of 32 oz.
Sale
Why Did We Like It?
Firstly, the triclopyr content of this fertilizer is very effective in killing stumps entirely. In addition to this, it can control the growth of vines, poison ivy, and the most undesirable woody plants. As such, with this product at home, you won't need to worry about undesirable plants and stumps spoiling the surroundings of your home. 
Furthermore, applying this product is very easy as you don't need to dilute it with water. All you need to do is completely cover the fresh-cut surface of the stump with a paintbrush.
Plus, there are detailed instructions included to help you with the amount you have to use each time. So, you can always ensure optimal utilization and get the best results. 
What Could've Been Better?
The only drawback of using this product is that it may harm a healthy vegetable plant. So, you must be a little careful while painting the stump or the weeds and ensure that the stump killer doesn't come into contact with the surrounding vegetation. 
Pros
Triclopyr kills stumps entirely

Effective on weeds and woody plants

Easy to apply

Comes with detailed instructions
Cons
May harm surrounding healthy vegetation
Next, we've selected the Roebic FRK Root Killer, which is completely safe for use and comes with a superb formula. It is one of the most sought-after products when it comes to killing stumps and roots and is made to deliver optimum performance in both cases. Note that this product is available in the form of powder and comes in a jar of 1 lb.
Sale
Why Did We Like It?
This product is capable of killing stumps by acting on their roots through its unique formula. It contains highly effective dichlobenil which helps in inhibiting growth of new roots and thus kills the stump entirely. 
Besides, the foaming agent present in it foams on coming in contact with water and fills the pipeline with dichlobenil. This facilitates better action, with the chemical reaching the roots effectively.
Plus, this root killer is safe for use in all kinds of plumbing and will never harm the surrounding plants. Lastly, it is very easy to use since you just need to apply the powder at the base and then water the area sufficiently. Note that you should apply it at a rate of 2 oz per feet for getting the best results. 
What Could've Been Better?
Sometimes, this root killer may not be totally powdery when it arrives but may form cakes. This might be due to differences in processing the product batches. So, do check it as soon as it is delivered. If you face a similar issue, you can request a replacement immediately.  
Pros
Inhibits growth of new roots

Foaming agent facilitates better action

Doesn't harm surrounding plants

Easy to use
Cons
Powder may form cakes sometimes
Using this stump remover from Spectracide is one of the best ways to get rid of undesirable stumps in your garden or yard. It is perfectly safe for use and comes in a 1-lb bottle with a convenient applicator. Note that you should use this product with a brush killer for freshly cut stumps.
Sale
Why Did We Like It?
To begin with, this product contains potassium nitrate that initiates stump decomposition, making it more porous. Following this it can easily be burnt or removed from the yard or garden. 
Additionally, this stump killer is quite easy to use, since you just need to pour the granules into the holes drilled in the stump. So, you don't need any mixing or diluting of the product as in the case of liquid stump killers. 
Furthermore, this product doesn't produce any foul odor that might seem disturbing to you while you're usit it. For applying it, you just need to make 1-inch wide and 12-inch deep holes in the stump and pour around 4 oz of the granules into each hole.
What Could've Been Better?
The only disappointing aspect about the product is that it takes longer to show the results. Depending upon the size of the stump being treated, it can take several weeks to months for the stump to decompose fully. So, you'll need to be a bit more patient if you choose to go for this stump killer. 
Pros
Initiates stump decomposition

Easy to apply

Produces no foul odor

Perfectly safe for use
Cons
Takes longer to show results
If you have limited time in your hands, this Vine & Stump Killer from Bonide will be the perfect option to go for. It lets you entirely kill all the stumps in your yard or garden and also comes with a brush-top applicator. Note that this concentrate product is available in bottles of 7.2 oz.
Sale
Why Did We Like It?
What we liked the most about the product was that it removed the stumps once and for all. Thus, the problem is not only eliminated, but is also prevented from recurring. So, you will notice that the stumps are not regrowing as in the case of ordinary products. And behind this magic is its high triclopyr content. 
Further, you get a brush-top applicator with the product, which enables optimal utilization and easy application. Plus, you can be rest assured that this stump killer won't affect any surrounding desirable plant. 
Moreover, a small booklet of instructions provided along with it enhances its ease of use. That's because the instructions are written very clearly and are detailed wherever required.
What Could've Been Better?
We observed that the capacity of this stump killer is smaller considering its price. In fact, you'll find higher quantities of other competing products available for the same cost. Thus, we felt its capacity should be increased to make each bottle last longer. 
Pros
Removes stumps once and for all

Enables optimal utilization

Is easy to apply

Doesn't affect surrounding plants
Cons
Capacity smaller than other products
Get superior results each time with this Tordon RTU548 herbicide from Dow AgroSciences. It contains powerful ingredients that work to remove the toughest of stumps much quicker. Believe us when we say, this product wouldn't fail to impress you a bit. Note that this stump killer contains a blue die and is available in bottles of 2.4 lbs.
Why Did We Like It?
There are a lot of stump killers available that become less effective whenever the temperature is extremely low. But you wouldn't face any such problems in the case of this product, as it comes with a special no-freeze formulation. Thus, it will flow freely even during very cold weather. 
What's more, you can track the decomposition of the treated stump very easily, thanks to the blue dye contained in the product. And it also ranks high in terms of ease of use as no measuring or mixing is required. All you need to do is pour the stump killer into a squirt-applicator, and you're good to go. 
Furthermore, it is suitable for as many as 20 species of woody plants and successfully prevents resprouting for all of them.
What Could've Been Better?
The only downside of using this product is that it's highly potent and can damage surrounding desirable plants to some extent. So, you need to be cautious to ensure that the other plants don't come in contact with it while in use. 
Pros
Tracking the treated stump is easy

Needs no measuring or mixed

Effective on 20 species of woody plants

Acts equally well during very cold temperatures
Cons
Can damage surrounding plants
Our next pick for you is this BioAdvanced Brush Killer that helps you fight back strongly against the undesirable stump in the yard. Specially designed to remove the most stubborn brushes and stumps, this product is available in a convenient spray bottle of 1 gallon.
Why Did We Like It?
First of all, we loved the penetrating formula of this product that makes sure the toughest of stumps are killed entirely. What does the trick is the efficient combination of triclopyr and triethylamine. 
As for its applicability, it is effective on more than 70 types of brush, stumps, and weeds. And you are sure to see the results within 1 to 6 weeks, which is quite fast compared to other average products. 
Additionally, this brush killer becomes rainproof within just 4 hours of application, so the water won't be able to wash it away in most cases. Note that you should apply the product to a freshly cut stump to get best results. Lastly, the spray bottle form makes the application very quick and easy. 
What Could've Been Better?
Although this product works quite well in removing stumps, it is not safe for use around pets and children. That's because it contains several powerful chemicals which can have detrimental effects on them. So, make sure you don't keep children and pets in the vicinity while using the product. 
Pros
Kills the toughest of stumps entirely

Shows results in 1 to 6 weeks

Becomes rainproof within 4 hours of application

Sprayer form makes it easy to apply
Cons
Not safe for use around children and pets
This eco-friendly herbicide and weed killer from Remedy Ultra is also very beneficial for removing stumps. It comes in a bottle of 1 gallon and is a cost-effective option for controlling unwanted stumps in many areas, be it in your yard, garden or alongside pasture lands. So, let's have a look at all its impressive features.
Why Did We Like It?
We found that this product acted very fast on all kinds of woody plants, thanks to its super-active formula. It contains triclopyr and other strong chemicals that act within just a week to decompose most of the stump. And in a few more days it is completely killed. Thereafter, you just need to burn it or cut it off to get rid of it permanently. 
Further, this product produces a very mild odor that will never be disturbing to you. And it is completely safe to use around children and pets when applied as instructed. Note that you need to wear protective gear when mixing and applying the product. 
Plus, it produces lesser residue compared to other products available out there, which is why it has a lower impact on the environment.
What Could've Been Better?
The application process for this product is a bit complicated and also time-consuming. It needs to be mixed with water in the proportion advised in the instructions, and the whole process takes at least 40 minutes. Also, we found some parts of the instructions to be slightly unclear. 
Pros
Acts on stumps quite fast

Produces a mild odor

Safe for use around children and pets

Eco-friendly product
Cons
Application process is complicated
The next product we have for you is this Brush Killer from the highly popular brand Southern Ag. Similar to other lawn care and gardening products offered by the brand, this one also delivers top-notch performance. Note that this brush killer comes in a canister of 1 pint and must be applied by spraying it on the stump.
Sale
Why Did We Like It?
The superb combination of triethylamine and triclopyr makes this product capable of killing stumps entirely. You can be rest assured that even large stumps that are hard to kill will be gone for good. 
Also, you will notice less sprouting on the stump in just a few days after the first application. And soon after, the process of rotting will set in to ensure that the stump is gone within a very short timespan. 
Furthermore, you can easily apply the product as a spray on the stump, so it doesn't need to be mixed with water.
As for the instructions for application, those are given in detail in a small booklet included with the product. So, you will never have any confusion regarding the amount to be applied to stumps of different sizes.
What Could've Been Better?
The only disadvantage of using this product is that it may harm surrounding desirable plants by burning the leaves. So, you need to ensure that the surrounding plants don't come in contact with this brush killer. Also, this product would have been more convenient to apply if it came in the form of a sprayer.
Pros
Can kill all stumps entirely

Gives much quicker results

Doesn't need mixing with water

Easy to apply
Cons
May harm surrounding plants
We also liked this brush and vine killer from Monterey, which is an ideal product if you want to get rid of the stumps in your yard.  It uses an advanced formulation to give you perfect results for stumps of all sizes. This product is available in the form of concentrate and comes in a canister of 2.35 lbs.
Sale
Why Did We Like It?
The high amount of triclopyr contained in the brush and vine killer helps it inhibit the growth of stumps and kills them entirely. As such, you can be sure that there is no resprouting in any of the stumps. 
Additionally, you just have to apply the product two times to get the desired results. Within a month, the stump will be killed, and you can either cut it down or burn it. Plus, it is a more budget-friendly choice than many other products out there. 
Moreover, this brush and vine killer won't harm the surrounding plants as it doesn't contain any harmful chemicals. Lastly, this product comes in a concentrated formula which enhances the impact on the stump and works to give faster results. 
Note that you will need to mix the concentrate with water before applying it on old stumps. But for those that are freshly cut, you have to apply it in the undiluted form only. 
What Could've Been Better?
Packaging was the main issue with this product, as the package was torn in several portions when it arrived. Also, the canister was not sealed properly, and we found the concentrate leaking from it. So, make sure you check the package and the product thoroughly when it arrives. 
Pros
Triclopyr kills stumps entirely

Gives much faster results

Doesn't harm surrounding plants

Budget-friendly choice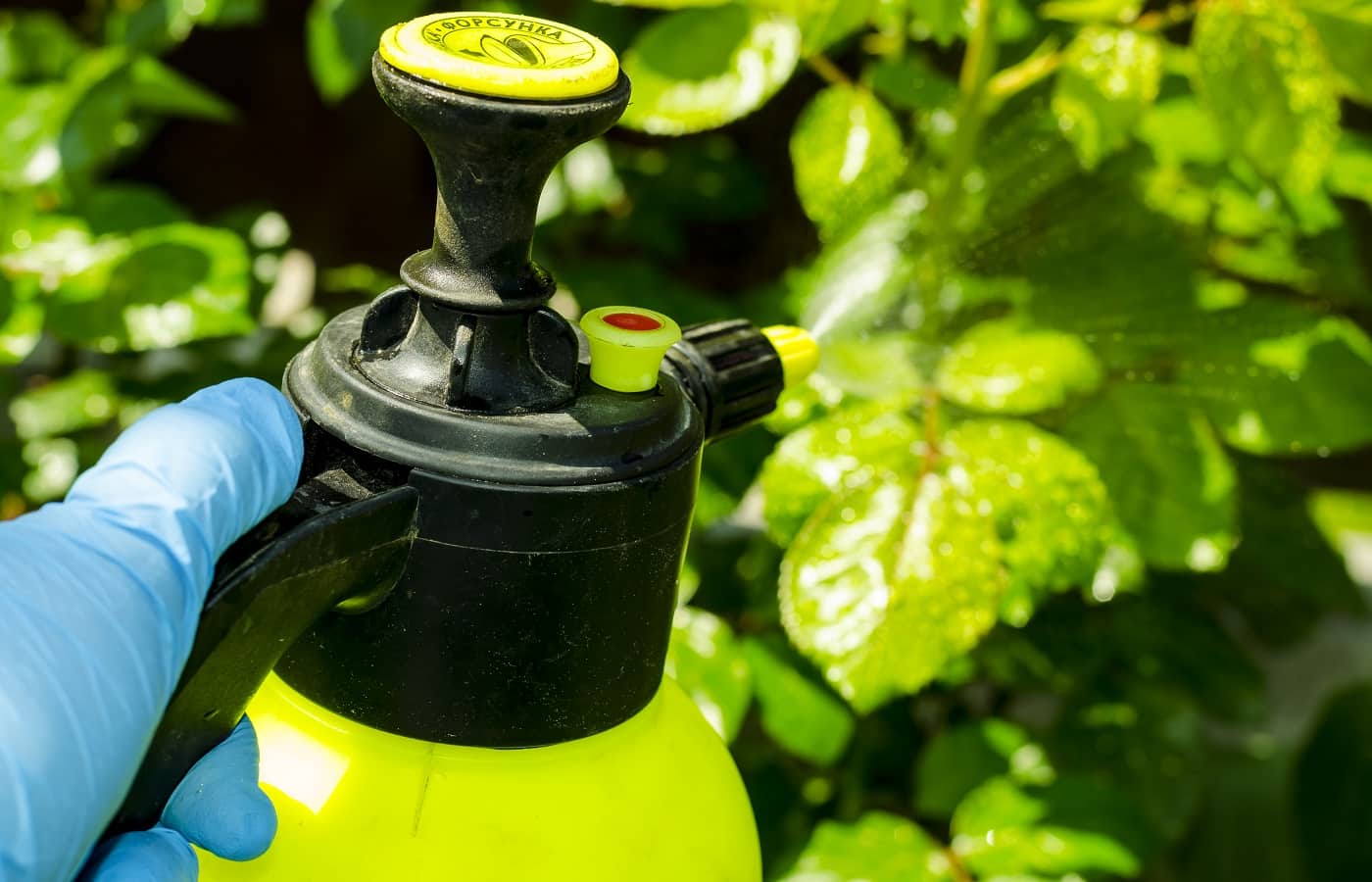 Root Killer Buying Guide
For purchasing the best stump killer, you must always consider some key features which determine the effectiveness of a product. 
Along with this, taking into account your needs and preferences is important. Only then will you be able to choose a product which would deliver best results. So, let's go ahead and look at the key points that you need to keep in mind. 
Efficiency
Anyone would want a product that kills the stumps quickly and effectively, which is why efficiency is a vital factor. So, make sure you check the time taken for any product to act on the stumps while going through the product information. Also, you should follow all the instructions for application to ensure that the product acts well on the stumps. 
Ingredients
The ingredients of a product are essential since they ultimately determine its applications. FOr instance, triclopyr and copper sulfate pentahydrate are the key ingredients used in root and stump killers. Generally, an effective product will always use triclopyr as an active ingredient. 
Safety
Safety should be considered as a key factor when choosing such products. Remember that safety refers to not just your safety but that of the other people around you. 
Adhere strictly to the safety tips given along with the instructions, and don't spray on areas that have plants producing fruits and vegetables. Plus, you must ensure that the products are stored away from children and pets to minimize the chance of any accident.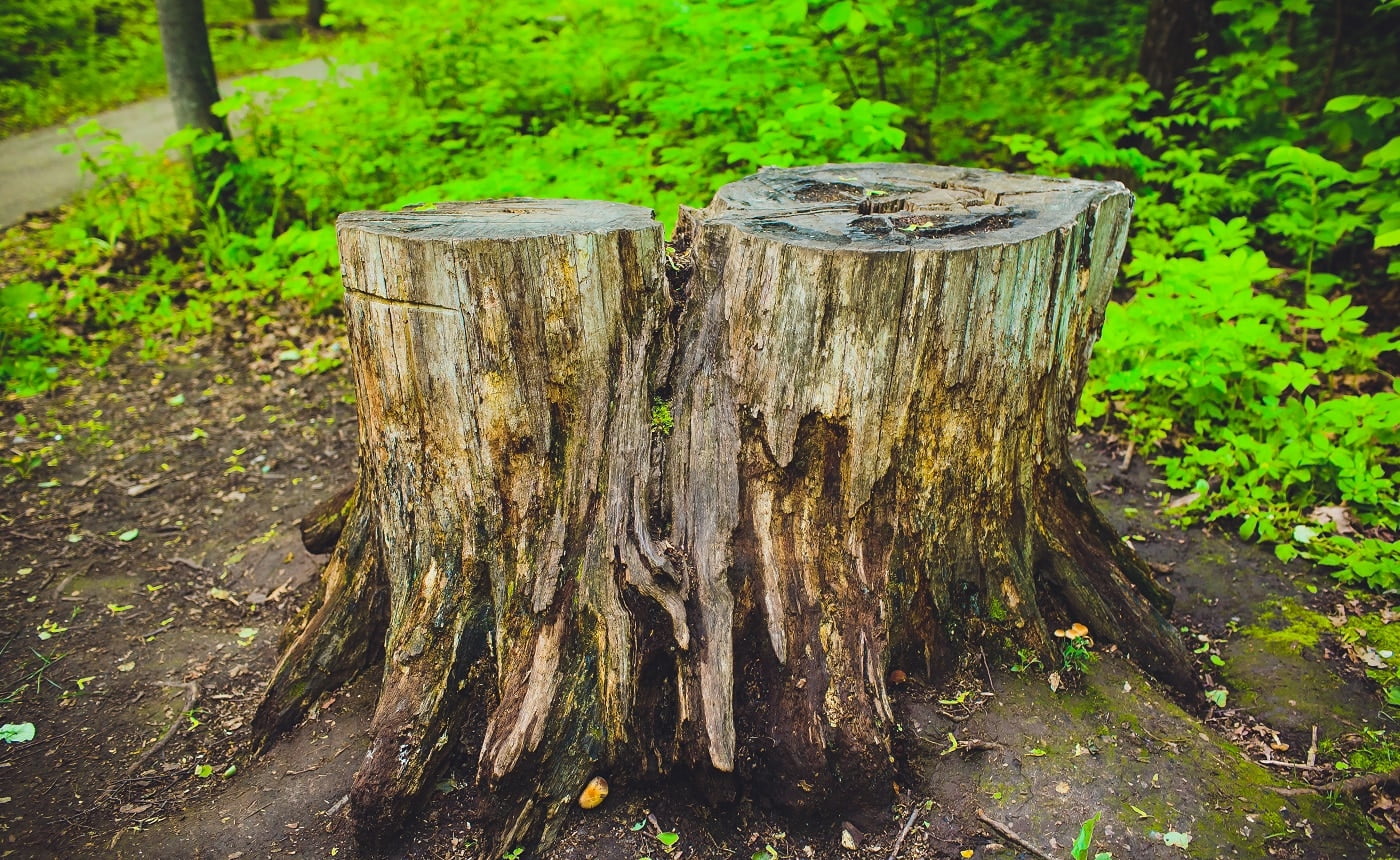 Verdict
That's all the time we have for you today. 
We hope you will be confident in choosing an ideal stump killer now. But before we bring down the curtains, we would like to take you through a quick recap of our favorites from the list. In our opinion, the Roebic FRK Foaming Root Killer is the best budget-buy. 
However, if you are looking for a product with an advanced formulation for quicker action, the Monterey LG5367 Brush and Vine Killer will be a great choice. 
With that, we'll take your leave. Let us know whether you agree with our verdict in the comments section below. 
Till next time, take care!
Related Articles
11 Best Crabgrass Killers Right Now
13 Best Weed And Feed For Lawns
13 Best Weed Killer for Flower Bed Reviewed
How to Install Landscape Fabric for Weed Control
13 Best Broadleaf Weed Killer for Lawns & Gardens