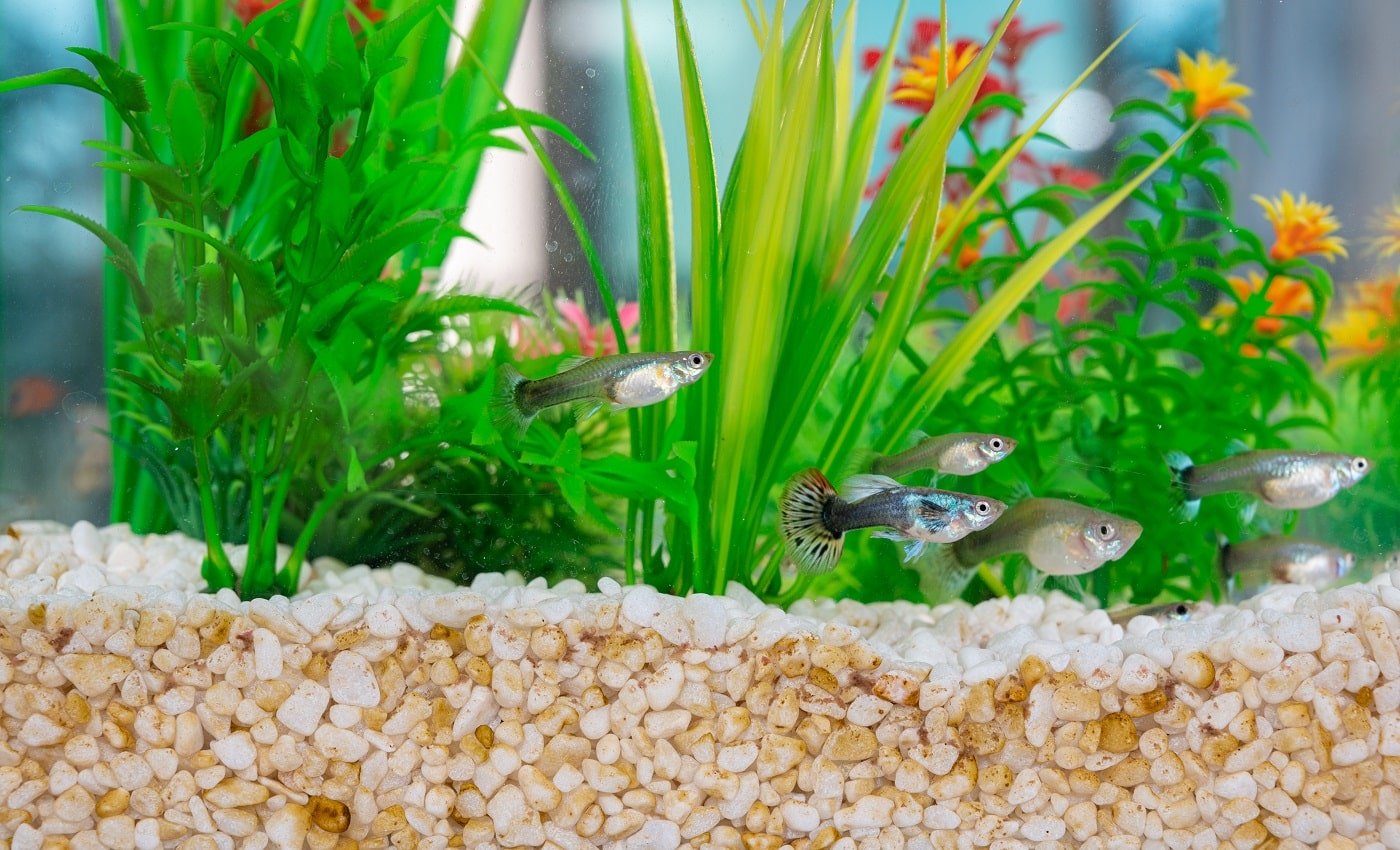 One of the most crucial considerations when setting up a betta fish tank is the substrate you put in it. Trust us; it's quite a game changer.
The substrate plays a significant role in determining the quality of the ecosystem that you provide to the aquatic life present in the tank. If you overlook its importance, the chances are that the plants and fish in your tank will not get sufficient nutrition. 
But choosing the best substrate is quite challenging since there are so many variations available on the market. But to help you, today we will talk about the top 7 substrates that you can consider for betta fish tanks.  
We will talk about each of these items' pros and cons to help you understand what would suit your needs the best. There's also a buyer's guide to fill in the gaps where you still might have some doubts. 
So, without further delay, let's check them out!
Best Substrates for Betta Fish
IMAGE
PRODUCT
DETAILS

Our Top Pick

Our Top Pick

CaribSea Eco-Complete 770

Weighs 20 pounds
Contains volcanic basalt
Has growth-boosting micro-organisms

VIEW LATEST PRICE →

Glofish Aquarium Gravel 29087

The bag weighs 5 pounds
Available in a range of vibrant colors
Fluorescent in the dark

VIEW LATEST PRICE →

Carib Sea Super Naturals Crystal ACS05840

Size options available
Neutral pH level
No added dyes or paints

VIEW LATEST PRICE →

Spectrastone Shallow Creek 11509

The coating is non-toxic
pH level is neutral
Available in different sizes

VIEW LATEST PRICE →

Stoney River White Aquatic Sand 6607

pH balance is maintained
Available in various sizes
Includes white sand

VIEW LATEST PRICE →

Imagitarium Blue Jean Aquarium Gravel

Available in many sizes
Water filtration technology
It comes in shades of blue

VIEW LATEST PRICE →

Activ Betta 10921 Aquarium Sand

Weighs 1 pound
Free of silica and phosphate
It contains a natural odor neutralizer

VIEW LATEST PRICE →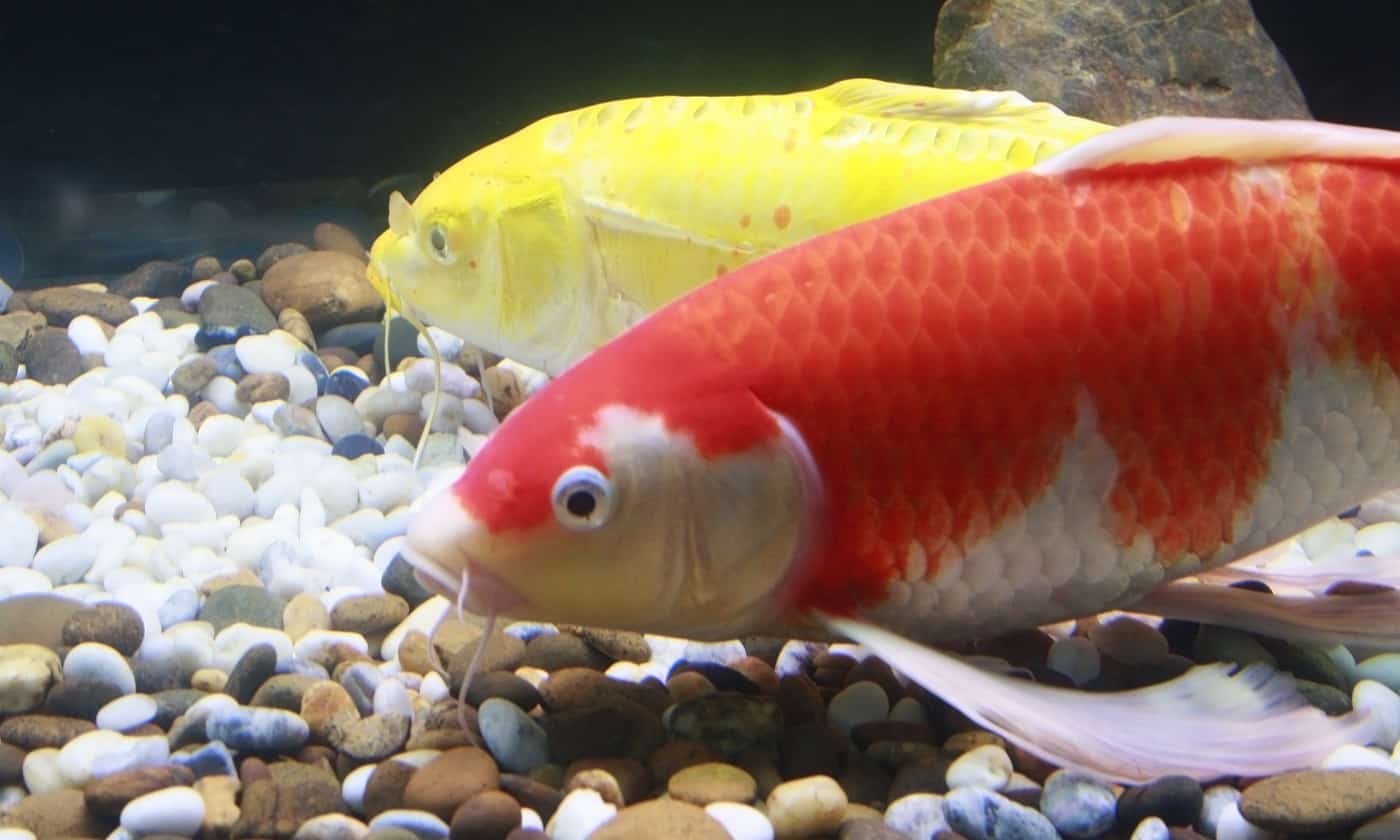 The CaribSea Eco-Complete 770 is well-trusted by users because of the team that manufactures it. The team consists of experienced aquarists who have decades of scientific training. This product is one of the most advanced in its field and has managed to garner a sizable customer base over time.
Why Did We Like It?
The best thing about this product is that it is an entirely eco-friendly solution. It is totally self-sufficient both mineralogically and biologically. What it means is that this item is efficient enough to support big plant growth in your tank bed. 
Moreover, it has volcanic basalt that enhances the development of plants quite efficiently. This is because it is filled with 30 different kinds of elements that are good for plant growth. 
Also, it is not just the plants that benefit from this product, but the fish too. It is from the volcanic basalt that the fish derive their vibrant color. This also enhances the growth of the fish in the aquarium. 
Additionally, it is the micro-organisms present in the product that converts the fish waste into plant nutrition. This process, in turn, helps in biological filtration. Simply put, it converts the toxic waste into plant food, thereby making the best of the waste.
What Could've Been Better?
After using this product, we can say that there is no significant downside to this item. However, we should tell you that the pH level is high. So, if you have shrimps in the tank, we suggest that you do not use it. Do some research and see if it is suitable for the kind of fish that you have in your tank. 
Pros
It is environmentally-friendly

Enhances plant growth

Increases the color vibrancy of the fish

Helps to convert fish waste into plant food
Cons
pH level is a little high
If you are on the lookout for a substrate that efficiently enhances the growth of your betta fish, the Glofish Aquarium Gravel is one of the best bets. It stands out brilliantly under the blue light of the aquarium. Also, the gravel works as a great fluorescent accent piece.
Sale
Why Did We Like It?
This is one of the best options if you want to turn your betta fish tank into an exquisite fish environment. These vibrant colored gravels are great when it comes to turning your underwater aquarium environment into a paradise for your fish. 
Under LED lights, these gravels emit fluorescent light and turn your tank into an accent piece. This surely becomes quite a conversation starter when your friends come over.  
Furthermore, the binding of this item is great. Because of the good binding, the plants and any other accent pieces that you put in your tank all stay in their places. 
Additionally, the item is also quite durable. The gravel does not decay quickly because of the water in the tank, and moss cannot form on it easily. With minimal maintenance, it can last for a very long time. 
What Could've Been Better?
There are no complaints that we have with the performance or the quality of the product. However, we wish that its packaging was a little better. The plastic bag that it came in was a bit torn, and we were worried that the product might have gotten damaged during transit. 
Pros
It works great as an accent piece

Filters waste efficiently

Not quick to decay

It does not require a lot of maintenance
The next item that we have on the list for you is the Carib Sea Super Naturals Crystal ACS05840. This is best suited for aquarists who like having sand in their fish tanks. It helps the fish feel that they are in their natural habitat and also makes the tank look beautiful. Moreover, it is available in a range of colors.
Why Did We Like It?
What we like best about this item is that the sand provides a lot of area where beneficial bacteria can grow and survive. This helps to create a very healthy environment for the fish. Bacteria are very crucial in keeping the water fresh and filtering out waste. 
Additionally, the sand is treated well and contains no added dyes or paints that can harm your fish. It is the closest to natural sand and helps in the healthy survival of the fish. 
Also, if the composition is not correct, some forms of fish might not survive. However, with this item, you will have to face no such worry. The pH level of the sand is perfect and does not affect any form of aquatic life. It helps to keep the chemical composition of the fish tank very well-balanced.
Plus, it works as a great decorative piece too. The sand comes in a range of soothing colors that will surely enhance the look of your aquarium.
What Could've Been Better?
Carib Sea Super Naturals Crystal ACS05840 is undoubtedly a great choice for your fish tank if you like sand substrates. But sand comes with its own downsides that you should keep in mind before you buy. It is quite difficult to clean, and you might end up wasting a lot of product while trying to wash it. 
Pros
It helps in the growth of useful bacteria

Sand adds natural beauty to the fish tank

Very well-balanced chemically

You can choose the colors
If you want to add gravel substrate that adds a natural look to your betta fish tank, the Spectrastone Shallow Creek 11509 is an excellent option to consider. This item is great for freshwater aquariums, and it ensures that your fish stay in their optimum health condition. 
Sale
Why Did We Like It?
Honestly, gravel is one of the best options when it comes to fish tanks. And this product acts as a brilliant filter in your aquarium, keeping all harmful wastes and unwanted dirt and dust off the water. 
The gravel filters all these materials and makes them settle at the bottom of the tank that you can later clean at your convenience. 
Moreover, we will give an extra score to this item because besides keeping the water in your fish tank clean, it also makes the tank look beautiful. The pack contains river pebbles that add a great deal of natural beauty to your fish tank. 
Additionally, it does a brilliant job of anchoring the roots of the plants in your fish tank. Betta fish survive well when you have plants in the tank. This item is very helpful in keeping the plants rooted and ensures that they derive proper nutrition.
What Could've Been Better?
We would like it better if it were a little easier to clean the dirt that collects at the bottom of the tank. We realized that we had to take all the gravel out during the cleaning process before we could clear the debris. This becomes quite a hefty and time-consuming task. 
Pros
Acts as a water filtration system

Adds beauty to the tank

It helps to anchor plants

Does not affect the chemical balance of the water
Cons
Cleaning is time-consuming
Next up on our list we have, the Stoney River White Aquatic Sand. This substrate is very well-loved by aquarists because it does not disrupt the chemical balance of the water. It is suitable to be used in all types of marine and freshwater aquariums. It is one of the best gifts that you can find for your pet fish and plants.
Sale
Why Did We Like It?
Using sand substrates can be quite a challenge! However, with this item, you will have to face no such troubles. This pack comes with a clear set of instructions about how to put the item in your fish tank and how to clean it without damaging the integrity of the sand. 
There is also a clear set of instructions about how to prepare the sand to prevent any form of cloudiness before putting it in the aquarium. Even if you are a beginner, you will not find it challenging to use this item. 
Additionally, it comes with a non-toxic coating that is essential to maintain your plants and fish's good health. Because of the absence of toxic elements, it keeps aquatic life inside your aquarium healthy and promotes growth. 
Moreover, unlike the previous sand substrate that we mentioned on this list, this is quite easy to clean. It is because of the coarse nature of this sand that it remains settled when cleaning. 
What Could've Been Better?
For a product as good as this one, we actually expected the packaging to be top-notch. We were a little disappointed to receive a tampered package. It does not have a zip-lock, and the plastic is not very sturdy. Moreover, it is not natural sand, and it includes a small amount of white dye that some people do not prefer. 
Pros
Very easy to clean

The coating does not harm aquatic life

It comes with a detailed set of instructions

Great customer service
Cons
The packaging is not of good quality
We have almost reached the end of our list, and next up, we have the Imagitarium blue jean aquarium gravel. This item's soothing blue color adds to the décor of your fish tank and makes it look quite exotic. The gravel also helps in the growth of essential bacteria.
Why Did We Like It?
As aquarists, you would know that the quantity of substrate needed is dependent on a few factors. Firstly the size of the fish tank and also your aesthetics play a major role in this. We found it pretty impressive that the item is very versatile on this count and comes in multiple sizes to suit your varied needs. 
Additionally, it is the color that will catch your attention first. The pack is filled with gravels of different sizes and of multiple shades of blue. All the different shades come together to create a unique gradient that makes the water look crystal clear. 
Also, it highly promotes the growth of healthy and useful bacteria. Without them, aquatic life cannot survive. This item promotes bacteria growth to ensure that your water tank's ecosystem is healthy and resembles a natural one. 
Plus, it is coated with non-toxic substances to keep the tank's waste level to the minimum. 
What Could've Been Better?
Installing the gravel might seem a little challenging if you are new to this. It releases a lot of dust after you unpack, and you have to wait for a while until it settles down. Moreover, there are no clear instructions about how to use this item. You can, however, look up tutorial videos to understand how to unpack this and use it in the best possible way. 
Pros
It can be used in both freshwater and saltwater tanks

Beautiful blue colored gravel

Promotes healthy bacteria growth

It helps to filter waste
Cons
User instructions are not clear
Next we have for you the Activ Betta Aquarium Sand. This is an excellent choice if you are on the lookout for an item that is all-natural. It is highly suitable for freshwater aquariums. The filtration process that it offers is quite extraordinary and is quite well-loved by customers who have been using it for a while.
Sale
Why Did We Like It?
This item is infused with active bacteria that help in the healthy sustenance of the aquatic ecosystem in your fish tank. The essential bacteria play a crucial role in helping the fish and the plants to survive better. 
It is these bacteria that play a major role in providing a good filtration system to your aquarium. They ingest the waste that the fish release and convert that into nutrition for the plants. As a result, no essential nutrition is lost, and no toxic waste harms aquatic lives. 
Moreover, the price point is excellent. It is pretty affordable, and if you are a beginner, it is a good option to start with. Also, the color of the sand is quite impressive and adds to the beauty of your fish tank. 
It is dark in color, and when the sun rays hit it, you can also observe some shimmer!
What Could've Been Better?
Some customers have complained that the sand takes quite a while to settle. This actually makes the water look cloudy until the item lands to the bottom of the tank. In case such a thing happens, we recommend that you mix some gravel with it to help it settle faster. 
Pros
Promotes healthy growth of the betta fish

Provides a good filtration system

Quite affordable

Adds beauty to your fish tank
Cons
It takes considerable time to settle in the tank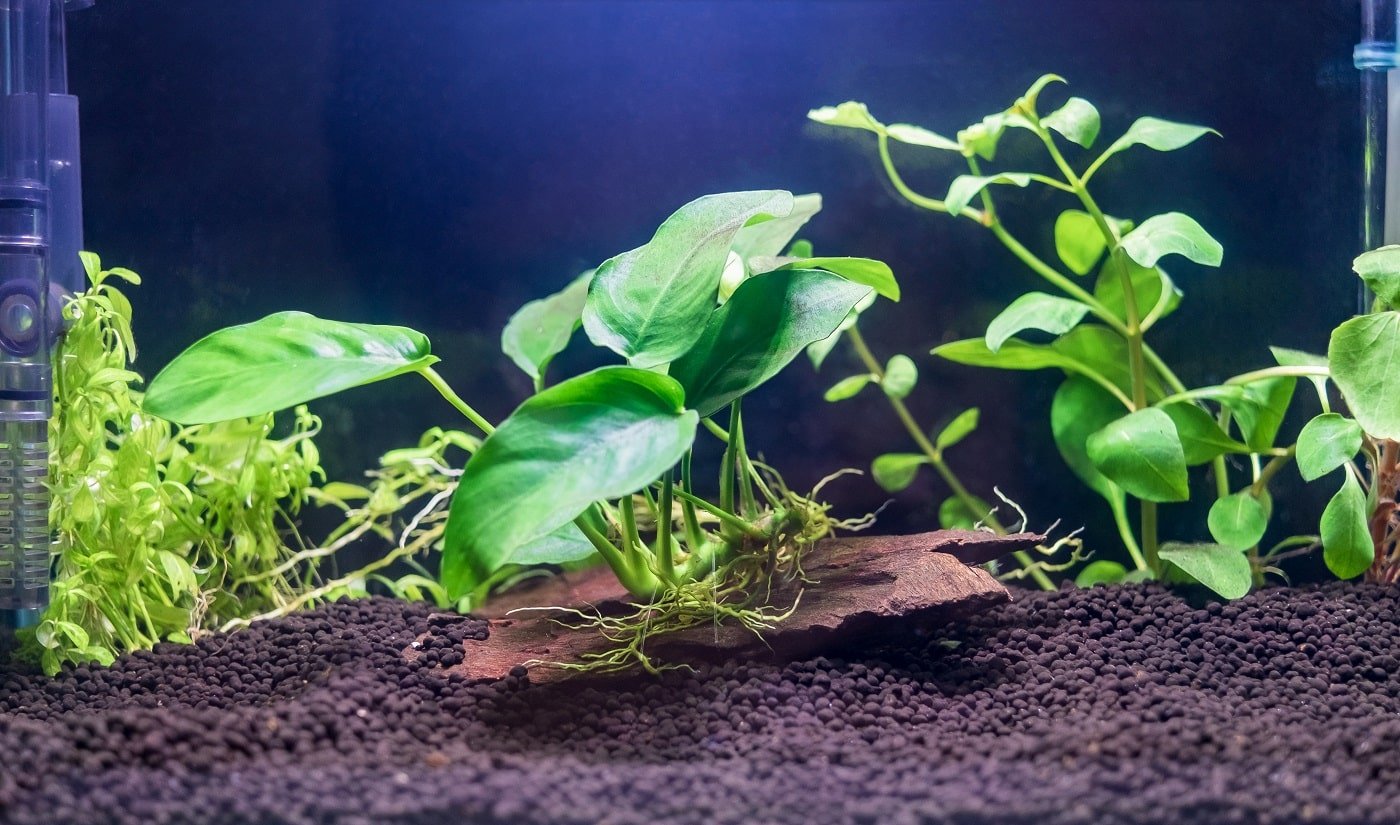 Substrate for Betta Fish Tank Buyer's Guide
Now that you have gone through the top 7 substrates for the betta fish tank, were you able to make a choice? Well, we understand that it is not that simple. 
Selecting the correct one for your tank can seem quite challenging. The above list only leads you halfway into your journey of selecting the best option. To reach your destination, you have to take into consideration a few more factors that are quite crucial. 
In this section, we look at some of those factors.
Let's see what they are!
Type Of Substrate 
As you must have already figured out from the list, there is a range of substrates that are available on the market. The most common ones are sand and gravel. 
If you have a penchant for color, sand substrates are a great consideration since they come in a range of colors and help in the beautification process. Moreover, it is a lot easier to clean the debris from the sand. It forms a tight mesh that does not allow the debris to mix. 
However, you should also keep in mind that a tight mesh also prevents the plant roots from spreading as it gets difficult to penetrate. 
On the other hand, gravel substrates are very porous and allow plant roots to grow very freely. The gravels also leave enough room for essential bacteria to grow. However, the food that you feed to the fish sometimes settles in the cracks left by the gravels and creates a foul odor. 
If you have fewer plants in your fish tank, then opt for a gravel substrate. Otherwise, sand substrates are quite suitable. 
The Size Of The Tank
It goes without saying that your fish tank's size is crucial in determining how much substrate is needed. The market offers substrates in different sized packages, some of them as small as a pound, while there are others that go up to 50 pounds. 
Details about the amount are clearly mentioned on the packages. So, before you buy one, we always suggest that you read the package very carefully.
Substrate Thickness
A general rule to follow when deciding how much substrate to use is to consider the fish tank size. For an easy estimate, it is better that you use 1 pound of product in 1 pound of water. 
To be safe, always ensure that the substrate thickness is at least 2 inches so that the plants can easily spread their roots and also get some support. A proper thickness prevents the plants in the fish tank from toppling.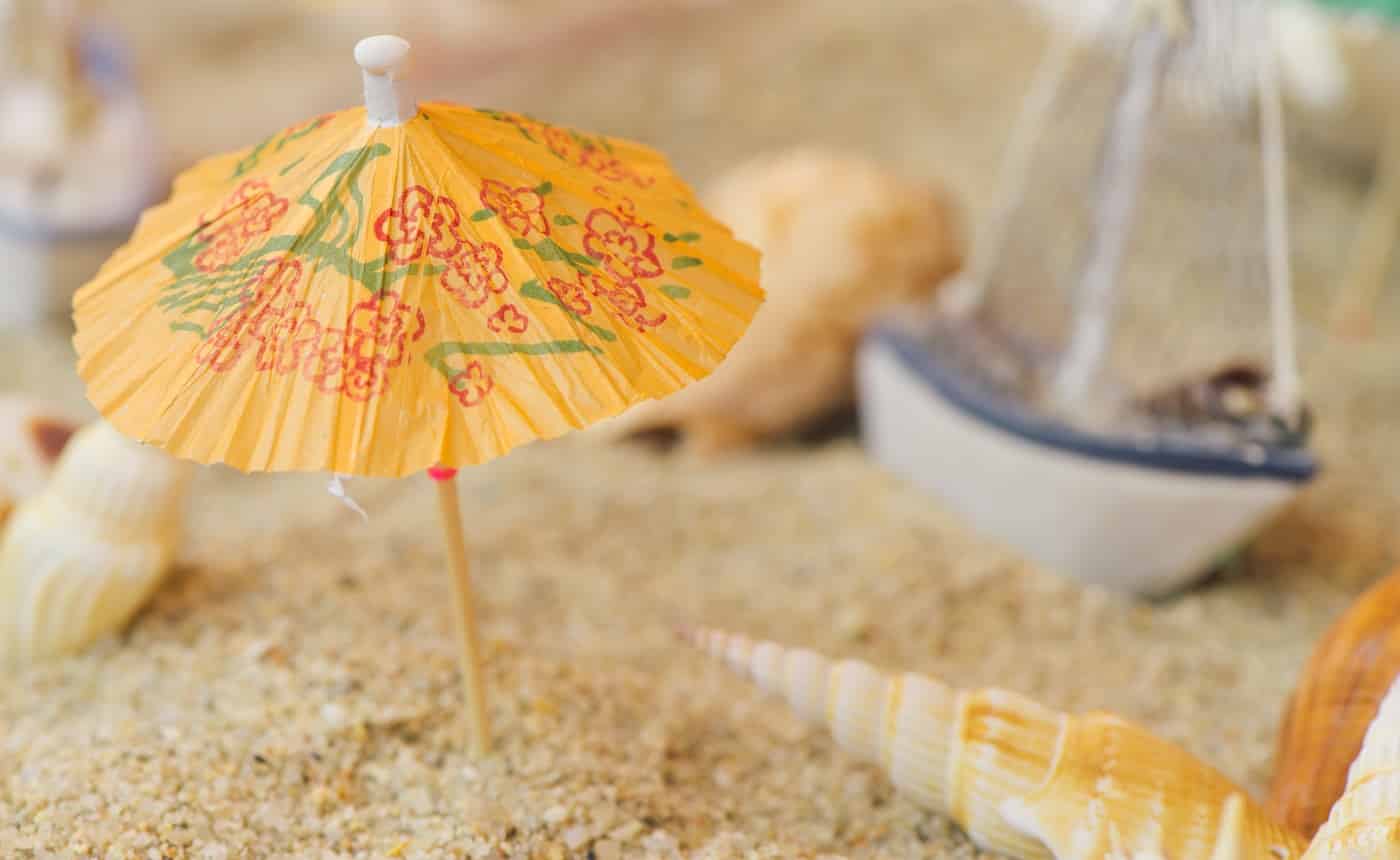 Verdict
That's all for today, friends!
We hope you found this read enriching and fun. We had a great time trying out the products, and we hope you found the information that we compiled for you to be useful. 
But before taking your leave, we would love to share our favorites with you. The CaribSea Eco-Complete 770 takes the award for being our overall favorite. 
If you are on the lookout for a durable and low-maintenance substrate, the Glofish Aquarium Gravelis the safest bet. And if finding an attractive and cost-effective alternative is your prime concern, theCarib Sea Super Naturals Crystal ACS05840 is an excellent choice. 
With that, it is a wrap. Watch out this space; we promise to be back with more such fun reads. 
Until next time. Take care!
Related Articles
11 Best Aquarium Safe Silicone
11 Popular Small Saltwater Fishes You Need to See