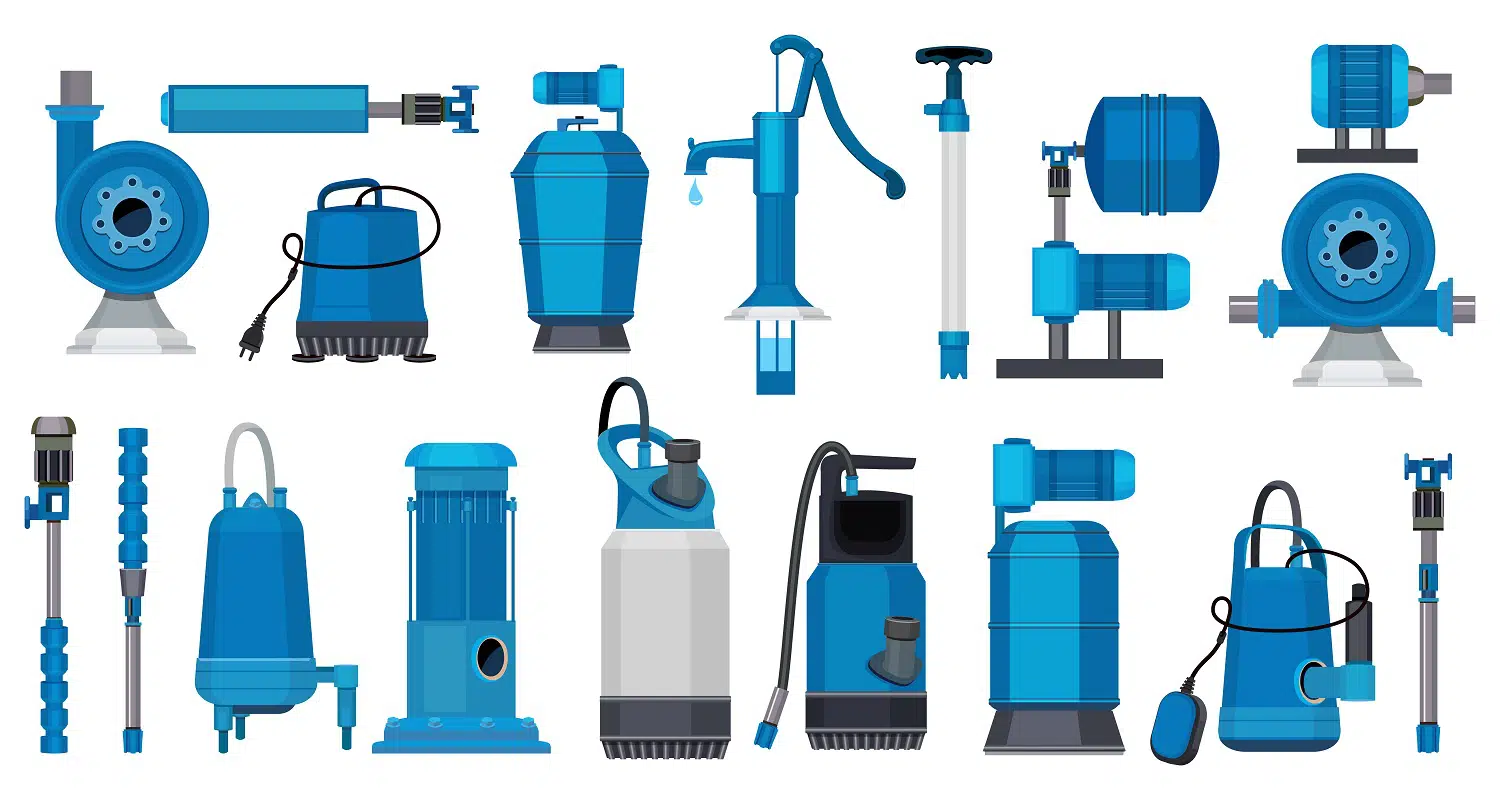 If draining water makes you just as irritated as us, then you've come to the right place!
Because let's face it, be it for emptying swimming pools or drying the flooded basement, no one likes to break their back for removing that much water. And that's where sump pumps come to the rescue.
With a plethora of features and power supply requirements, the very idea of owning one is every bit relieving. But hold your horses as the abundance of options on the market can make you think otherwise.
To stop that from happening, we've narrowed in on the 11 best models that are making all the right noise. As a bonus, we've also included a short buyers' guide to help you pick the ideal option for your requirements.
Now, let's get started!
Best Sump Pumps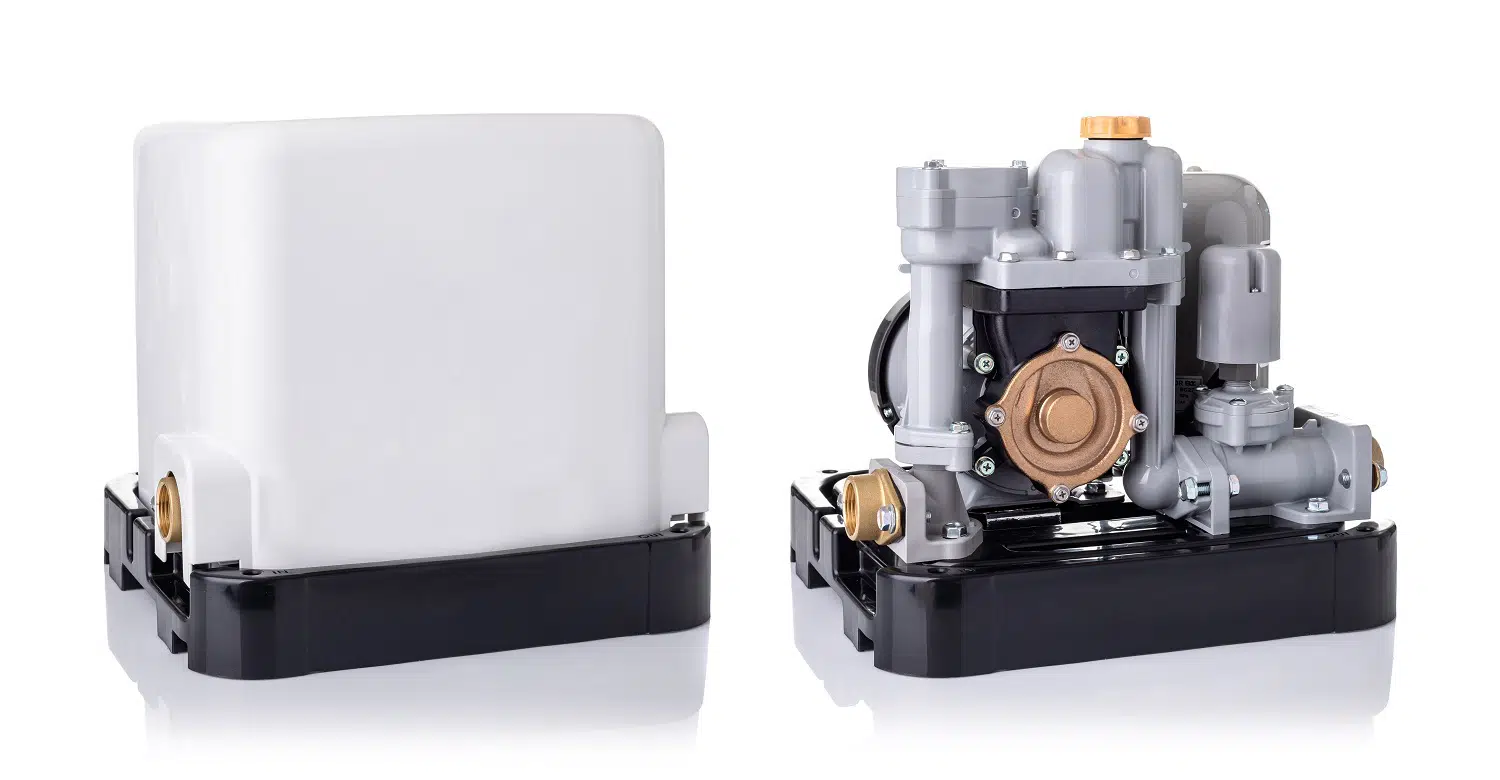 So, if you're looking to safeguard your home from water intrusion, without further ado, here's the list of the 11 best sump pumps that will provide you with peace of mind and reliable protection against water damage.
One of our top recommendations is the Superior Pump 91250 Utility Pump. Sporting a rugged body, this unit is designed to perform consistently without compromising on durability. Be it for your basement, garden, or swimming pool – this one can do it all.
Why Did We Like It?
To begin with, the positive customer feedback got us interested in this product. The pump's thermoplastic construction makes it both durable and corrosion-resistant, meaning you don't have to worry about physical damage. Plus, its sleek design can fit into an opening as small as 6 inches.
Moving on to the performance aspect, it's equipped with a ¼ horsepower split capacitor motor, which draws about 3.8 amperes of current. Moreover, it provides the pump with a pumping capacity of 30 gallons per minute (or 1,800 gallons per hour) and a vertical lifting capacity of 25 feet. Additionally, it can suck water from low levels like 1/8 inch above the ground.
Since the motor employs a thermal protection mechanism, the pump maintains a consistent operation even after long hours of noise-free operation.
We were also pleased with the fine intake screen filters, which prevent dirt and debris from entering the motor or impeller. This feature is what makes the pump capable of handling solids up to ⅛ inch in size, and you can easily remove it for maintenance purposes.
Lastly, the model comes in a variety of power and two body material options to choose from. For its price, there's hardly anything more that we could've asked for!
What Could've Been Better?
The only minus point that makes us write this section is the absence of any discharge hose. But given its affordable price, we don't mind spending a bit extra to make it functional.
Pros
10 feet waterproof power cord

Multiple discharge hookup options

Removable intake screen

Has a carrying handle for easy portability
Cons
Doesn't include any discharge hose
Pump Type: Utility Pump | Horsepower: 1/4 HP | Flow Rate (GPH at 0′): 1,800 | Discharge Size: 1 1/4″ NPT | Voltage: 120V | Cord Length: 20′
Next up, we have the Wayne WWB WaterBUG Submersible Pump. Its dual discharge mechanism makes it one of the most versatile models on the market. What's more, the budget-friendly price tag will please most buyers.
Sale
Why Did We Like It?
First and foremost, we were really intrigued by the pump's immersible design, which means you can place it directly in the water without the need for any protection. Its thermoplastic body has an integrated hermetic seal that prevents the water from seeping into the motor, keeping it free from damage.
Perhaps the biggest advantage of this pump is its multi-flo technology, which is backed by the top and side-discharge nozzles. Simply put, you can easily choose between two discharge methods as per your requirement.
While the top discharge is ideal for removing water from tight spaces, the side discharge is suitable for open spaces like basements, rooftops, shower stalls, and so on. With a maximum flow rate of 1,257 gallons per hour, it can lift water to a height of about 10 feet when pumping 900 gallons per hour.
Much like its predecessor, this unit is equipped with a multi-ring suction strainer to filter out dirt, debris, and other solid particles from the water. We'd recommend cleaning the strainer after each use to prolong the pump's service life.
Last, but not least, there's a hang tab that allows you to conveniently store the pump when not in use.
What Could've Been Better?
It may be helpful to know that this unit utilizes a manual operation, which requires you to switch it on and off every time. We feel that this mechanism can be annoying for some users.
Pros
Sucks water from 1/16 inch above ground

Self-priming feature saves time

Twin corrosion-resistant brass discharge outlets

Tethered cap seal prevents seepage
Cons
Doesn't have an automatic operating mechanism
Pump Type: Submersible Pump | Horsepower: 1/6 HP | Flow Rate (GPH at 0′): 1,350 | Discharge Size: 1 1/4″ NPT | Voltage: 120V | Cord Length: 8′
Another one of our top recommendations is the Wayne CDU980E Submersible Sump Pump. A premium offering from the brand, this unit effectively combines a rugged body with top-notch performance. Besides, its quiet operation doesn't disturb your peace.
Why Did We Like It?
Although looks shouldn't matter while selecting a sump pump, we couldn't help but admire its silver-and-black exterior. Its stainless steel housing is engineered to minimize the risk of leaks despite continuous operation. Additionally, the 3/4 horsepower motor has an oil-filled design that extends its service life.
Unlike the Wayne WWB WaterBUG Submersible Pump, this one has an initiation mechanism that automatically integrates when the water level reaches a height of 9 inches. Similarly, the pump stops operation when the water level drops to 4 inches. This feature assists in keeping the intake submerged, thereby preventing a dry run.
To make the operation even more trouble-free, we'd suggest opting for the check valve included package, which stops the water from flowing back into the drain.
Apart from that, the solid polypropylene1 vertical float switch is tested to 1 million cycles to drain 4,600 gallons of water per hour at 10-foot discharge lift. Considering its efficiency and power, the low electric consumption will appeal to most homeowners. Simply plug it into the standard 120V power outlet, and you're good to go.
What Could've Been Better?
As we've already mentioned, the Wayne CDU980E comes with a higher price tag that may be a constraint for potential users. However, its superior performance does well to justify its premium pricing.
Pros
8 feet water-resistant power cord

Top suction design filters debris

Motor has upper-lower ball bearings for low noise

Building codes compliant 1-½ inch NPT discharge
Pump Type: Submersible Pump | Horsepower: 3/4 HP | Flow Rate (GPH at 0′): 5,490 | Discharge Size: 1 1/2″ NPT | Voltage: 120V | Cord Length: 8′
Completing the hat trick of sump pumps on our list is the Zoeller M53 Mighty-mate. Featuring a robust construction, its decently powerful motor is suitable for most residential and commercial water issues.
Why Did We Like It?
The Mighty-mate's cast iron body is engineered to efficiently cover the motor while minimizing pressure on the pump's delicate interior. Furthermore, it allows even dispersion of operation-related heat for reinforced durability.
Not only can the 3/10 horsepower oil-filled motor take on flooded basements, but you can also place the unit in septic tanks for adequate drainage. Even without a filter screen per se, the 1 ½ inch discharge hose can pass off ½ inch spherical solids with ease.
Moreover, a small weep hole near the bottom restricts excessive water flow inside the pump. This, in turn, prevents the formation of any air pocket between the switch guard level and the discharge hose located above.
By providing a cast iron or plastic impeller option, the brand also offers some level of customization. But no matter the type, the grooved design makes the motor capable of removing without any blockage or solid particle intake.
With a pumping capacity of 43 gallons per minute at 5 feet vertical lift, this pump is designed to keep your desired area dry for an extended period. The integrated one-way float switch will automatically shut down the operation to stop dry running.
What Could've Been Better?
For its considerably high price, we did expect a better quality float switch. Plus, without a dedicated filter screen, larger particles pose a risk of damaging the motor. That being said, the weep hole somewhat makes up for it.
Pros
9 feet power cord

Corrosion-resistant powder-coated epoxy finishing

1-1/2 inch NPT discharge

Stainless steel carry handle
Cons
Expensive

Inferior quality float switch
Pump Type: Submersible Pump | Horsepower: 1/3 HP | Flow Rate (GPH at 0′): 2,580 | Discharge Size: 1 1/2″ NPT | Voltage: 115V | Cord Length: 15′
The SumpMarine UTP Portable Transfer Water Pump is a small yet powerful unit that performs well for its purpose. What's more, the package includes sufficient replacement accessories to save you from the hassle of running to the store.
Why Did We Like It?
For starters, we were impressed with its compact design. Especially for portable pumps, you'd want them to be lightweight for easy transportation, and this model does just that. Weighing at just under 6 pounds, you hardly need to strain your muscles for moving it around. However, its durable build ensures prolonged service life.
Talking about its performance, the 1/10 horsepower motor certainly does enough to meet your household requirements. Sure, the 330 gallons per hour pumping capacity may not come across as that high but is still good for intermittent use. Apart from that, it can bring down the water level to ⅛ inch above the ground.
Installation-wise, there isn't much work to do either. Just fill the pump with water, connect the hoses, plug in the power supply and it gets going. In this regard, the metal hose connectors offer more reliability than the plastic thread design.
Lastly, the package comes with all necessary accessories like a 6-feet hose, suction attachment, and impeller replacement kit. All in all, the SumpMarine UTP Portable Transfer Water Pump is a value-for-money deal that's hard to refuse!
What Could've Been Better?
Similar to the WWB WaterBUG Submersible Pump, this one lacks an automatic switch on/off function. Hence, you'll have to ensure the input hose is fully submerged in water before you can begin operation. Likewise, make sure that you plug it out as soon as the water is removed. Any later and the dry run will kill the motor.
Pros
Lightweight and compact

Operates on 115V power

Comfortable carry handle

Comes with replacement parts
Pump Type: Transfer Pump | Horsepower: 1/10 HP | Flow Rate (GPH at 0′): 330 | Discharge Size: 3/4″ NPT | Voltage: 115V | Cord Length: 6
Almost halfway through the list and we'd like to introduce a backup pump from Liberty Pumps. The SJ10 SumpJet Water Powered Pump boasts of a sturdy and compact design to work under fluctuating water pressure for consistent drainage.
Why Did We Like It?
The Liberty Pumps SJ10 SumpJet Water Powered Back-Up Pump is essentially a pedestal model, meaning the motor stays above the water. In that sense, the PVC build is durable enough to work consistently and without letting water seep into its internal parts.
Another advantage of this water-powered pump is that you don't need electricity or a battery to initiate its operation. The small ¾ inch NPT inlet is compatible with a variety of hoses. All you have to do is connect the inlet pipe of your choice to a power supply source that's different from the water you're draining.
Furthermore, the inlet is equipped with a check valve that prevents the pump from taking in water when not required. And it can perform pretty well under variable pressure, ranging from 20 to 100 PSI.
If installed properly, it can effectively remove up to 19.8 gallons of water per minute at a height of 4 feet. Most importantly, the pump drains 2 gallons of water for every 1 gallon used. Hence, water efficiency is taken care of.
Last but not least, the suction shaft features a filter screen to block solid particles from entering the motor.
What Could've Been Better?
Although the pump can perform with varying water pressure, it's important to note that the water supply shouldn't shut down at any point. Also, we feel that the quality of the control valve makes it prone to frequent malfunctions.
Pros
Standard outlet hose connector

Weighs only 5 pounds

Fully automatic operation

No assembly required

Water-efficient
Cons
Needs an uninterrupted power supply

Foot valve can be of better quality
Pump Type: Backup Pump | Horsepower: N/A | Flow Rate (GPH at 0′): N/A | Discharge Size: 3/4″ NPT | Voltage: N/A | Cord Length: N/A
We are back with yet another submersible sump pump, this time from the house of Superior Pump. The 92341 uses quality components throughout that are meant to last for years. It's designed to provide more power at low energy consumption.
Sale
Why Did We Like It?
Having been impressed with the 91250 Utility Pump, we wanted to try a second product from this brand. To begin with, the rugged cast iron construction allows you to place it on uneven surfaces without any protection. Besides, its body facilitates superior heat distribution for extended service life.
At the heart of this pump lies a ⅓ horsepower motor, which is a split capacitor, just like the 91250 Utility Pump. And as far as pumping is concerned, it's capable of pumping up to 2,760 gallons of water per hour at a vertical height of 25 feet.
We loved the vertical switch mechanism that automatically switches on and off the pump at water levels of 6 inches and 2 inches, respectively. But if you like taking matters into your own hands, feel free to use the piggyback power plug that transforms it into a manual one.
Finally, the intake screen filters keep debris and dirt from entering the impeller, thereby reducing the chances of a clogged motor. If you're looking for efficiency on a budget, then the Superior Pump 92341 is worth considering.
What Could've Been Better?
Despite having an automatic mechanism, the vertical switch tends to get hung up on the pump's base housing to keep it running. If unnoticed, it can lead to the motor getting damaged from dry running.
Pros
Dual sealed motor stops water inflow

Heavy duty stainless steel shaft

Removable screen is easy to clean

1-½ inch NPT discharge connector
Cons
Vertical switch may get stuck
Pump Type: Submersible Pump | Horsepower: 1/3 HP | Flow Rate (GPH at 0′): 2,760 | Discharge Size: 1 1/2″ NPT | Voltage: 120V | Cord Length: 10
The Extraup DC Portable Electric Water Transfer Removal Pump is a super-affordable model that cuts down on your drainage efforts. Its superior vertical height pumping is ideal for a variety of pumping requirements.
Sale
Why Did We Like It?
Appearance-wise, this model is quite similar to the SumpMarine UTP Portable Transfer Water, which made us want to try this product. And we are glad that the performance is not behind either. Firstly, it draws power from the standard 112V household current to pump up to 330 gallons per hour.
But its biggest highlight is the heavy-duty 39-feet lift capacity. So if you want to transfer water between pools, then this model can get it done without breaking a sweat.
Beyond that, it employs a self-priming mechanism that ceases the formation of air pockets during its use. Pour a little water into the pump head before the first use to activate this feature. Once done, just plug it into the socket and watch your desired area getting dried. In this regard, it effectively removes water up to ⅛ inch above the ground.
Lastly, the package includes a 6 feet discharge hose, water suction strainer, and impeller replacement kit. Overall, the Extraup DC Portable Electric Water Transfer Removal Pump is one of the most-effective units in its category.
What Could've Been Better?
Like a couple of other products on the list, this one also lacks an automatic check valve. However, you can install an inline switch on one of the wires that connect to the power supply. Also, the power cord could've been a bit longer.
Pros
Lightweight design

Low power consumption

Self-priming

Fast pumping
Cons
No automatic check valve

Short power cord
Pump Type: Utility Pump | Horsepower: 1/10 HP | Flow Rate (GPH at 0′): 330 | Discharge Size: 3/4″ NPT | Voltage: 12V | Cord Length: 10
As we near the end of the list, the WaterAce WA50CPED Pedestal Pump finds an honorable mention. Its high-quality performance is meant to help you tackle the most intense basement floods with ease.
Sale
Why Did We Like It?
WaterAce is known for its excellent sump pumps, and this model is no exception. To start off, the zinc-plated column accounts for its durability during long-term use. Moreover, the ½ horsepower capacitor motor is equipped with an overload protection feature that reinforces its safety for maintaining a consistent performance.
But what makes this a truly heavy-duty pedestal pump is its remarkable pumping capacity of 5,000 gallons of water per hour. On top of that, the pump opening allows large particles up to 3/8 inches in size to pass through the motor without clogging it.
Finally, the top-mounted float switch design lets you adjust its range as per convenience post-installation. All in all, the WaterAce WA50CPED Pedestal Pump is ideal for households that experience high flooding.
What Could've Been Better?
You may be wondering why despite having such praiseworthy features, why does it rank so low in our list. And there are a couple of reasons for us doing so. First, the manual doesn't specify a floating range to make your adjustment easier. Besides, it's a basement-only sump. Given its premium price, we are bummed about its non-versatility.
Pros
Cast-iron body

Corrosion-resistant column

Easy to install

Low voltage intake
Cons
Not suitable for low water levels

Expensive
Pump Type: Pedestal Pump | Horsepower: 1/2 HP | Flow Rate (GPH at 0′): 5,000 | Discharge Size: 1 1/2″ NPT | Voltage: 115V | Cord Length: 10
The Dekopro Submersible Sump Pump is a sturdy unit that is loaded with all the right features for convenient operation. It provides an excellent ability to drain cellars, pools, or garden ponds with ease.
Why Did We Like It?
Having tried a number of submersible tanks, we wanted to try another unit when we stumbled upon this product. For starters, the 1-horsepower motor can drain up to 3302 gallons of water per hour with a maximum vertical lift capacity of 16 feet. In addition, the pump can pass solids up to 1 inch in size.
Moving on, the auto float switch starts the pump automatically with the help of auto-sensing abilities. It initiates draining when the water level falls below 4.7 inches and halts operation as soon as the water level falls below 5.7 inches. Not only that, but it also cuts off the power supply in case the pump fails to drain water to prevent the coil from burning.
The multi-size outlet is compatible with both 1-1/4 and 1-½ inch hoses. You can choose from the three fittings with different diameters (1, 1.25, and 1.5 inches) according to the rate of water flow.
Complete with a semi-hidden carry handle and low noise output, the WaterAce WA50CPED Pedestal Pump is suitable to drain water from various spaces, including septic tanks.
What Could've Been Better?
Honestly, we are fairly disappointed with the low-quality float switch that comes across as a compromise with its durability. Other than that, you have to be careful about the power cord to avoid getting an electric shock.
Pros
Thermoplastic construction is corrosion-resistant

Low noise

Energy-efficient

Oil-free motor requires less maintenance
Cons
Inferior float switch

Power cord is not fully safe
Pump Type: Submersible Pump | Horsepower: 1/3 HP | Flow Rate (GPH at 0′): 2,450 | Discharge Size: 1 1/4″ NPT | Voltage: 110V | Cord Length: 16
Before we conclude the list, the Superior Pump 9233 Pedestal Pump finds a deserving mention. Its rugged construction is equipped with a range of user-friendly features to get the job done with minimum effort.
Why Did We Like It?
Firstly, the thermoplastic construction assured us of the unit's durability for long-term use. In tandem with a powerful ⅓ horsepower motor, it has a draining capacity of up to 3,000 gallons per hour and a vertical lift height of 20 feet.
Beyond that, the combination of stainless steel twin blade impeller and non-corrosive steel drive work to get over with the job in less time. And like the Dekopro Submersible Sump Pump, the automatic float switch turns the unit on and off as per the existing water level.
Last but not least, the 1-¼-inch NPT discharge connector can be used with a 1-¼-inch discharge pipe. While we opted for the thermoplastic, ⅓ horsepower motor model, you can also choose the ½ horsepower motor variant with either a thermoplastic or stainless steel body.
What Could've Been Better?
We feel that poor packaging can cause severe damage to the product, which will ultimately affect its performance. Also, the motor may not run on its own if the unit sits on the water for some days.
Pros
Metal switch arm for improved performance

Top intake filters debris

Split capacitor motor

10 feet Long power cord
Cons
Poor packaging

Motor may stop between use
Pump Type: Pedestal Pump | Horsepower: 1/3 HP | Flow Rate (GPH at 0′): 3,000 | Discharge Size: 1 1/4″ NPT | Voltage: 120V | Cord Length: 10
Best Sump Pumps Comparison Table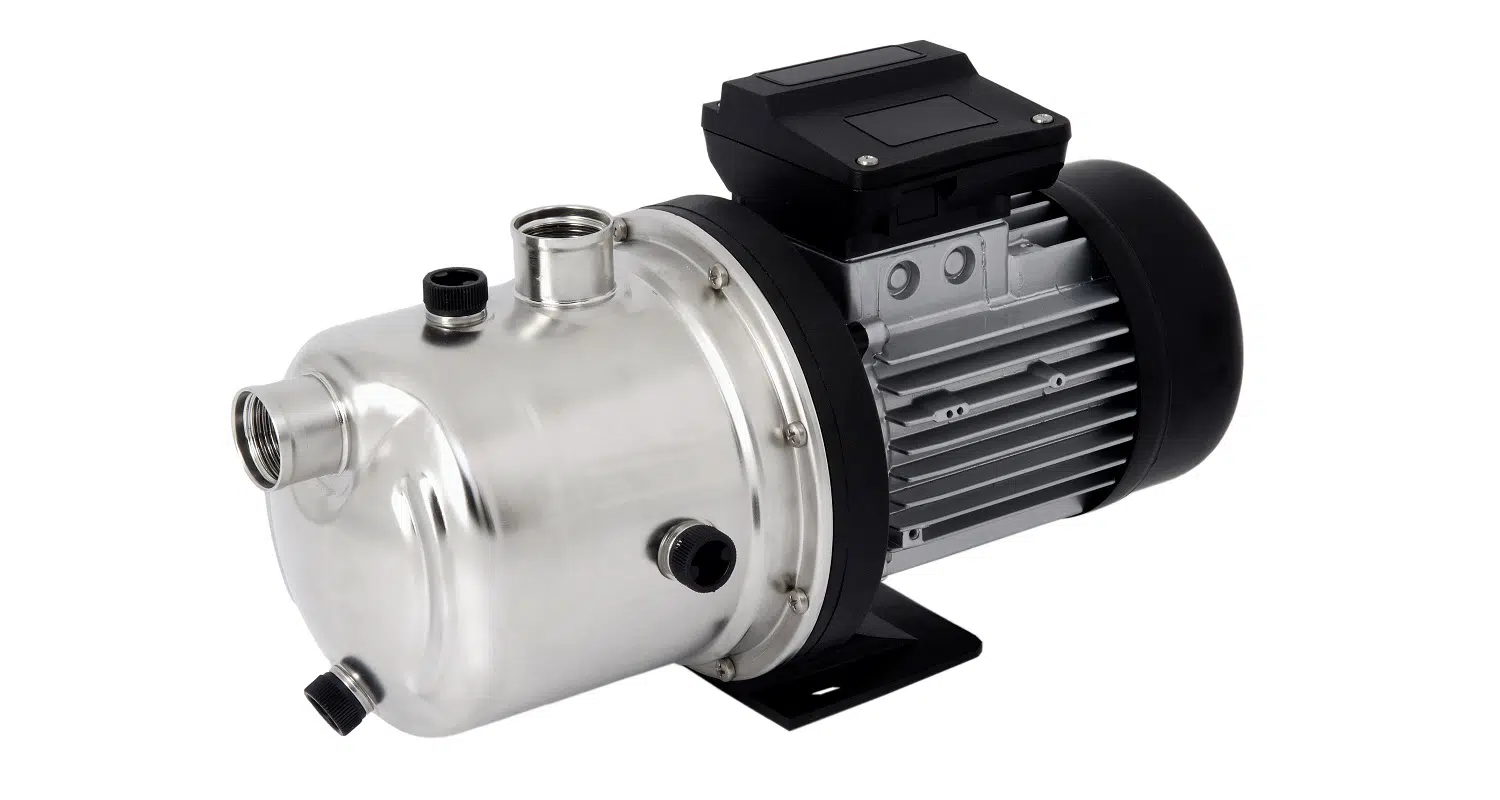 Buying Guide For The Best Sump Pump
Now that you know the top sump pumps on the market, the next step would be to get one right now. But let us stop you from doing so. As is evident from our list, there are many features that contribute to making a model functional. And given the diverse prices, it only makes that your choice is worth the investment.
So, we've compiled this short buyers' guide featuring the crucial features that should drive your purchase decision.
Type Of Pump
For ease of understanding, we've categorized our recommendations as pedestal and submersible pumps. In the case of pedestal pumps, the motor sits above the water level. Likewise, for submersible pumps, the motor remains submerged in the water.
Although it all comes down to the pumping capacity, we feel that submersible pumps are slightly more efficient for intense flooding.
Water Pumping Capacity
No matter the type, you should always look for the pumping capacity of your pump. Generally, homeowners prefer models that have a maximum pumping capacity of 330 to 2,000 gallons per hour. However, you may also choose to go higher if your area experiences frequent heavy rains.
Vertical Height Lift
A low pumping capacity is compensated by a high vertical lift of 10 feet or above in many cases. But if you're looking to transfer water, we'd suggest opting for one that has a vertical lift of 35 feet or above.
Intake Screen
We strongly recommend going for an intake screen model to keep unwanted solid particles from entering the motor.
Vertical Float Switch
A vertical float switch essentially makes the operation automatic, thereby cutting down on your effort. But if you want a semi-manual operation, you can also choose a one-way vertical float switch model. Moreover, some models have a piggyback plug for transformation from automatic to fully manual.
Sump Pumps FAQ's
What is a sump pump and what does it do?
A sump pump is a device used to remove water that has accumulated in a sump pit or basin, usually found in basements or crawl spaces. It is designed to prevent flooding by automatically pumping out the water to a designated drainage area, away from the building. Sump pumps are typically activated by a float switch that senses the water level and triggers the pump to turn on and evacuate the water.
Why do I need a sump pump?
Sump pumps are essential for homes located in areas prone to flooding, excessive rainfall, or high water tables. They help prevent water damage by efficiently removing water that could otherwise seep into the basement or crawl space. By keeping these areas dry, sump pumps help protect the foundation, walls, and belongings from moisture-related problems like mold, mildew, and structural damage.
How does a sump pump work?
A sump pump is installed in a sump pit or basin that collects water from the surrounding area through drainage systems or natural water flow. When the water level rises in the pit, the float switch on the pump is triggered, activating the pump. The pump then pumps the water out through a discharge pipe, usually directed away from the building and towards a drainage area, such as a storm drain or dry well.
What are the different types of sump pumps?
There are two main types of sump pumps: submersible and pedestal. Submersible sump pumps are placed directly in the sump pit and are designed to be submerged in water. They are typically more powerful, quieter, and hidden from view. Pedestal sump pumps, on the other hand, have the motor located above the water level and are mounted on a pedestal or column. They are generally less expensive, easier to maintain, and can last longer.
How often should a sump pump be replaced?
The lifespan of a sump pump can vary depending on factors such as usage, maintenance, and the quality of the pump. On average, sump pumps last around 10 years. However, it's recommended to regularly inspect and test your sump pump to ensure it is functioning properly. If you notice signs of wear, unusual noises, or decreased performance, it may be time to replace your sump pump to avoid any potential failures during heavy rainfall or flooding situations.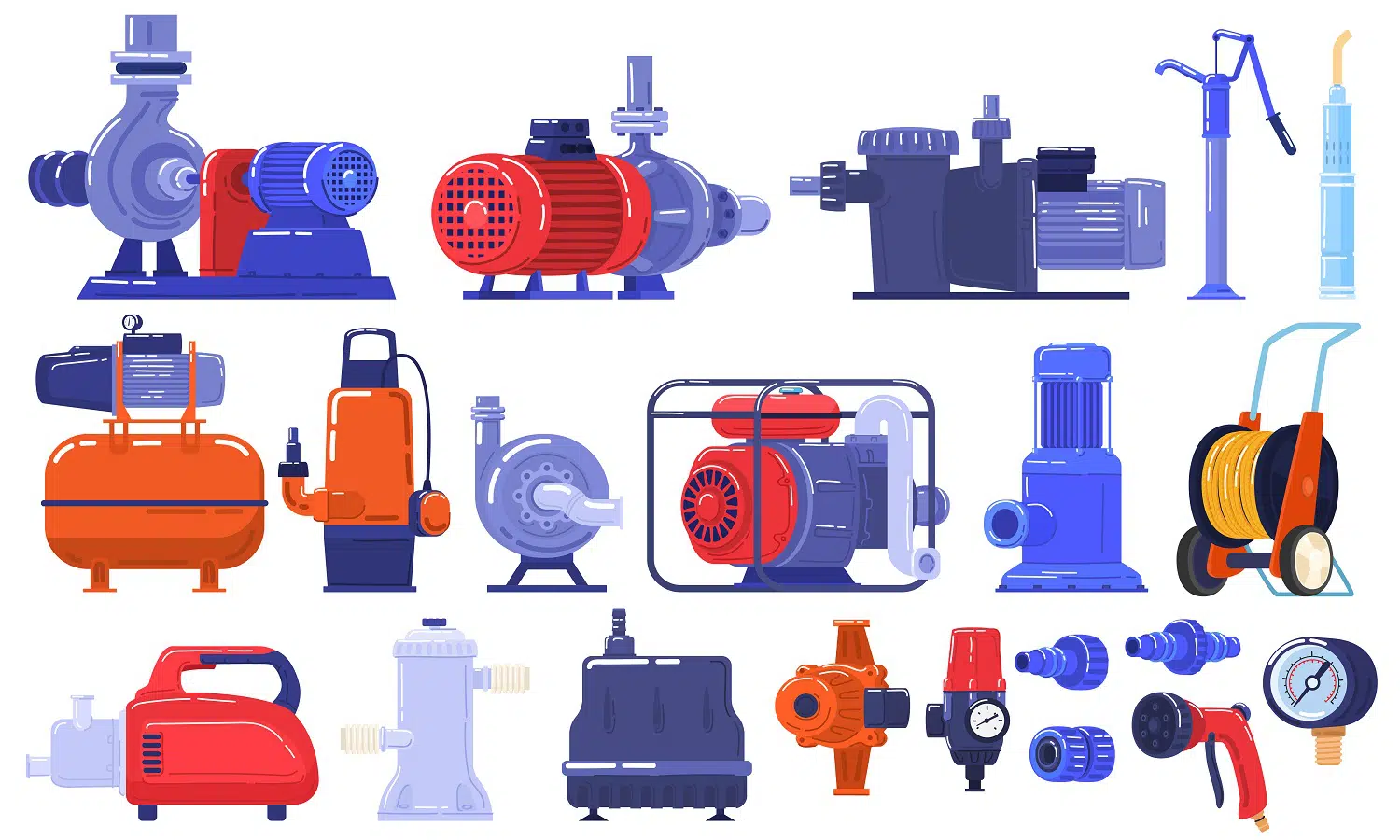 Conclusion
Only if buying a sump pump was as easy as using it! After all, a device that effectively drains flooded basements is more than worth it.
But with so many options to choose from, we understand the confusion and fatigue that creeps in. By now, you must have made up your mind, but if not, let us help a bit more by naming our top three favorites from the list.
While the Superior Pump 91250 Utility Pump is a highly effective model, the Wayne WWB WaterBUG Submersible Pump is one of the best submersible options. On the other hand, the SumpMarine UTP Portable Transfer Water Pump is compact and powerful.
This brings us to the end of today's guide. Hope our effort helps you find the perfect product for your needs. Do let us know about your thoughts in the comments section below.
So long!
Related Articles
How to Prime a Pool Pump Rapidly?