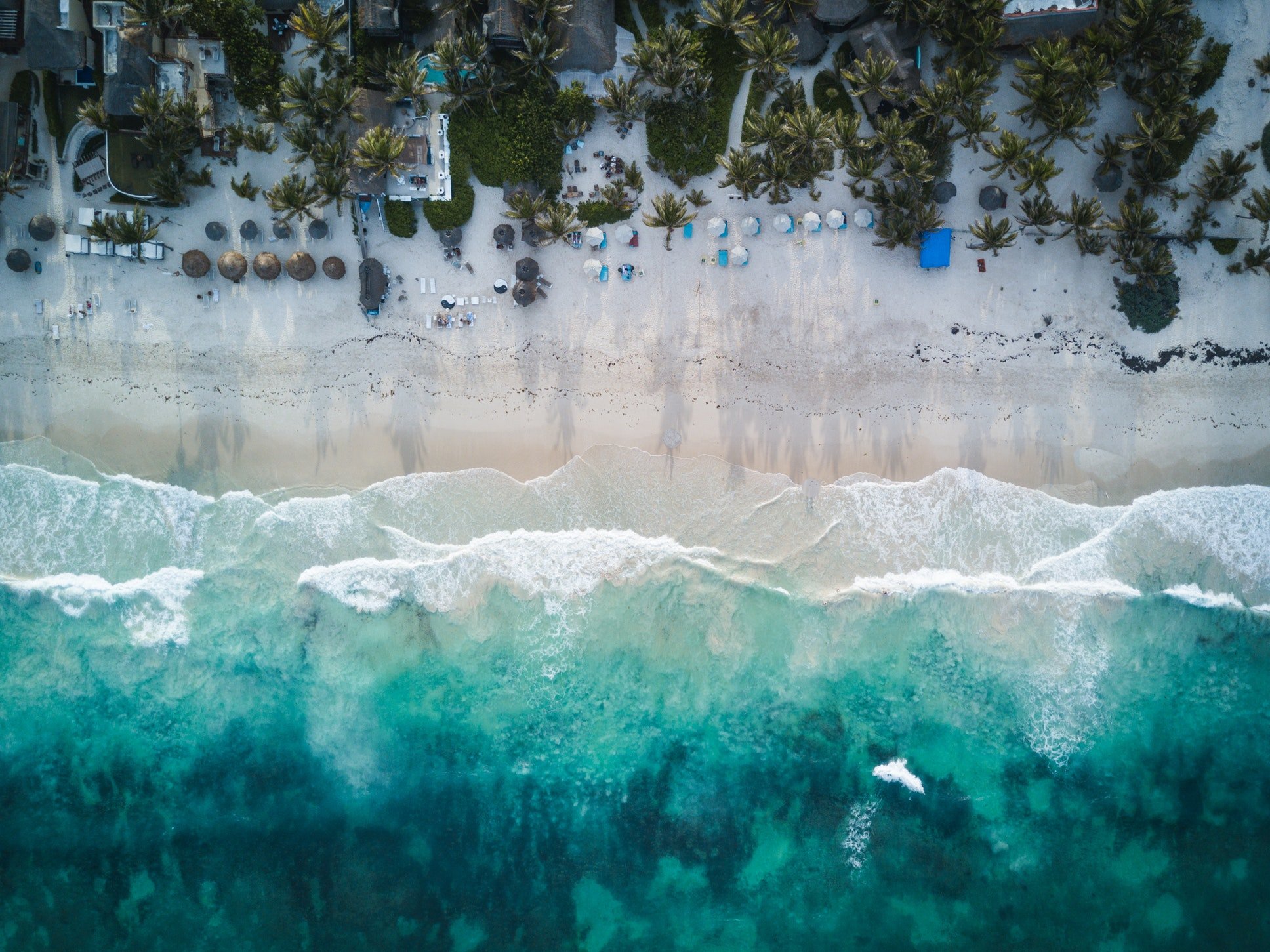 If clear blue waters, long drives, and catching sunsets is the ideal vacation for you, welcome to Tulum!
Being one of the top-rated places to visit in Mexico, Tulum never fails to catch the attention of wanderers who are looking to rejuvenate their souls!
Overtime, it has started to become a very popular vacation spot because of its irresistible attractions and all of the fun activities going on within this small site.
Whether you're just staying for a few days or planning a long vacation here, be sure to include some of the following activities on your checklist to make the most of your visit in Tulum! 
Best Things To Do In Tulum, Mexico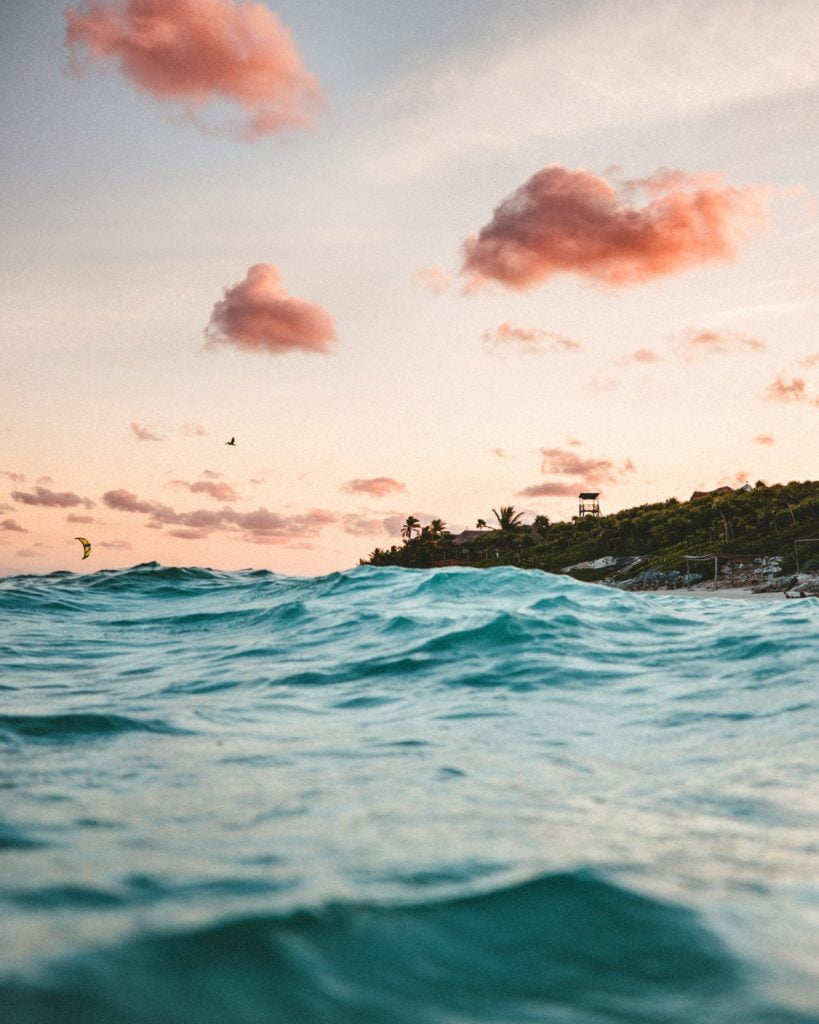 Okay, we're just going to put it out there – the ruins are a must see!
To start with, the area in the Yucatan Peninsula is packed with magnificent ruins. All of them are unique and that's why we suggest visiting most of them.
Chichen Itza, for example, is a very popular one and we don't doubt you know about it. El Castillo pyramid is probably the first thing that comes to mind when we talk about Chichen Itza.
On the other hand, the Tulum ruins are starting to become popular with time – all thanks to the breathtaking view! Located right on the edge of the cliff with a view over the sea, it's hard for someone not to fall in love with this destination at one glance. Moreover, it's less crowded if compared to Chichen Itza.
But if you're looking for a quieter spot with ruins, we recommend checking out the Coba Ruins. The place where it's located makes it both quieter and less known to tourists. In order to get to this spot, you must go through a jungle, climb a decent amount of steps, and voila!
The view from the top makes you forget about all the effort you put in to get there. And the fact that the entry fee is only $4 per head makes it worth the climb!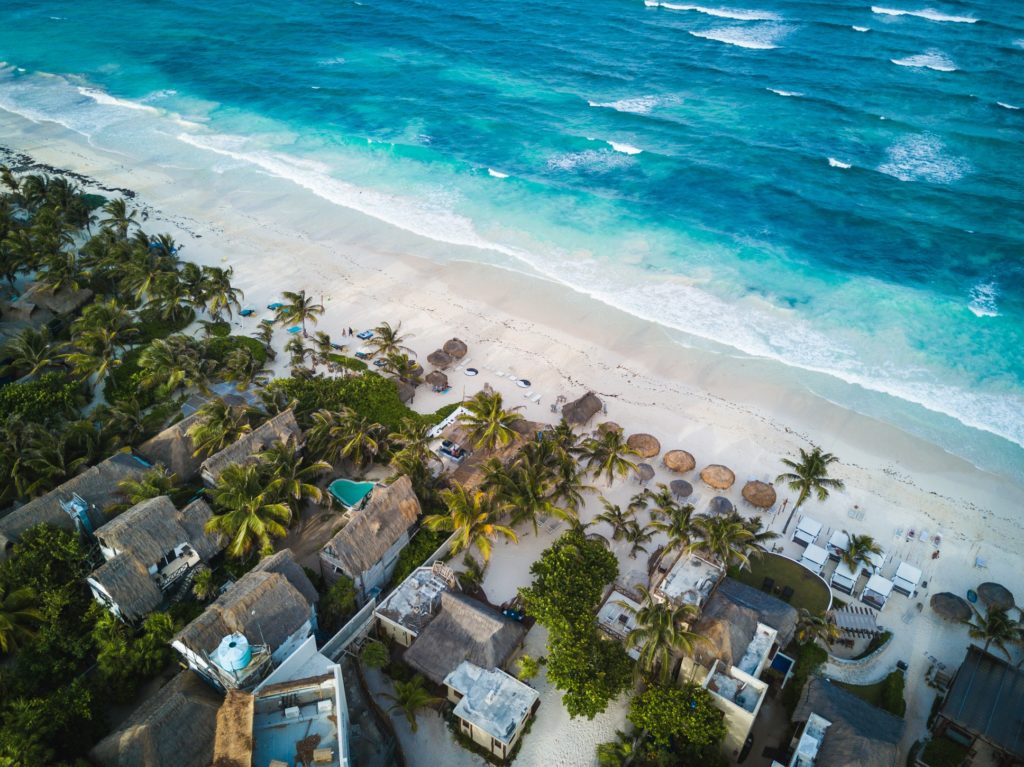 The Tulum beaches can be divided into two parts: North and South. While the South beaches are highly developed, the ones in the North are the ones tourists mostly prefer to go because their natural beauty is still untouched by lodging, restaurants, and the like.
Among all the beaches, the most popular names include Playa Santa Fe and Playa Paraiso. And if you're looking to get your body a natural tan, the Playa Paraiso is the right place to go to in Tulum.
The beach is known for its beautiful white sand spreading throughout the entire shore, with crystal clear waters surrounding the area.
And apart from being a highly appealing beach, it's also free for anyone who's looking to have an amazing and memorable time here, except for using the restroom and renting extra chairs, of course.
But if you don't mind shedding a few bucks, we would recommend going to the El Paraiso or Villa Pescadores beach clubs which provide drinks and food at a very low price.
However, you should know that the beaches have a large amount of seaweed. It could either be due to seasonal changes or perhaps a result of global warming. But keeping the seaweed aside, you can still have the best time of your life on the beaches of Tulum.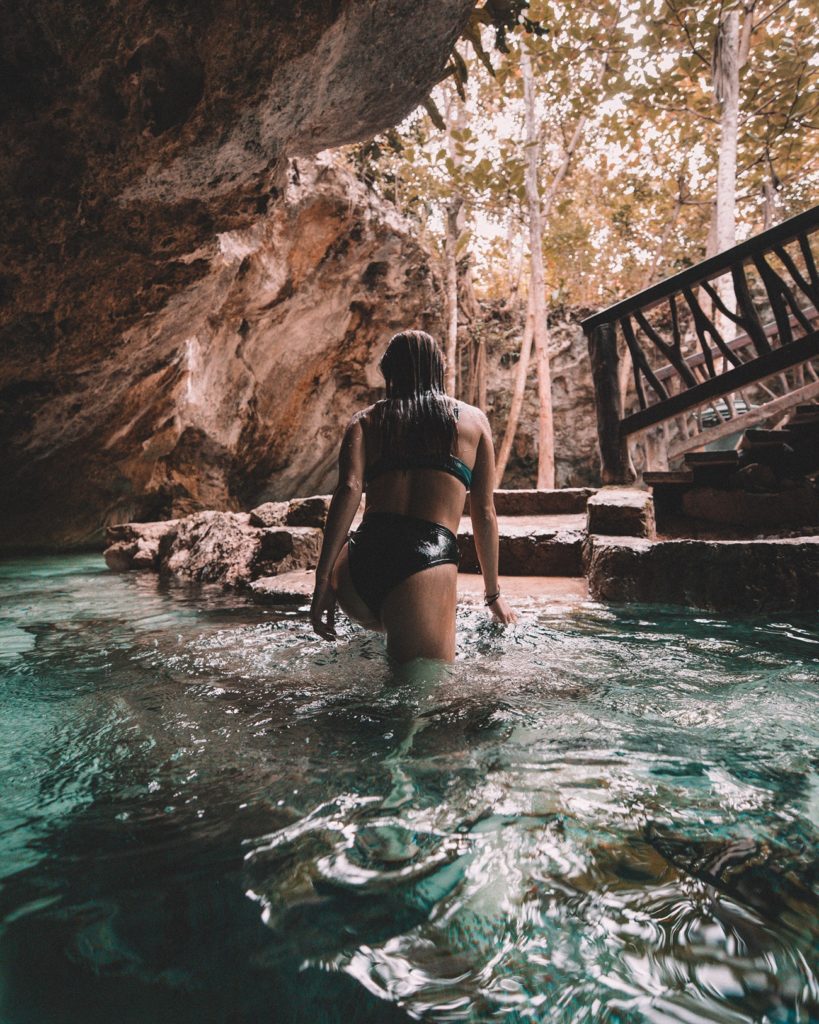 Cenote swimming is a must!
We find that cenote swimming is one of the main reasons why tourists choose to come visit Tulum. Cenotes are formed when the limestone room either collapses or gone through a spring cut, forming a hole over the particular area.
It is more than just a new experience for people who have never been inside a cenote before – it's both refreshing and magical.
In Tulum, you will find that there are tons of cenotes which you can try. However, the most famous ones are the Cenote Dos Ojos (situated 20 minutes away from the north), Cenote Ik Kil, and Suytun Cenote.
The Cenote Ik Kil is far from Tulum (about 2 hours away), but it's a perfect destination if you want to relax after a long drive with friends.
We advice exploring both the beaches and the cenotes for swimming because they provide unique experiences since one is salt water while the other is fresh water.
If you're going to visit cenotes or other places for that matter which are situated far from Tulum, keep in mind that the main source of transportation over here are cabs, and that is an advantage for taxi drivers to charge tourists with a large sum of money.
This is why we would suggest renting a car for a much cheaper price compared to the benefits.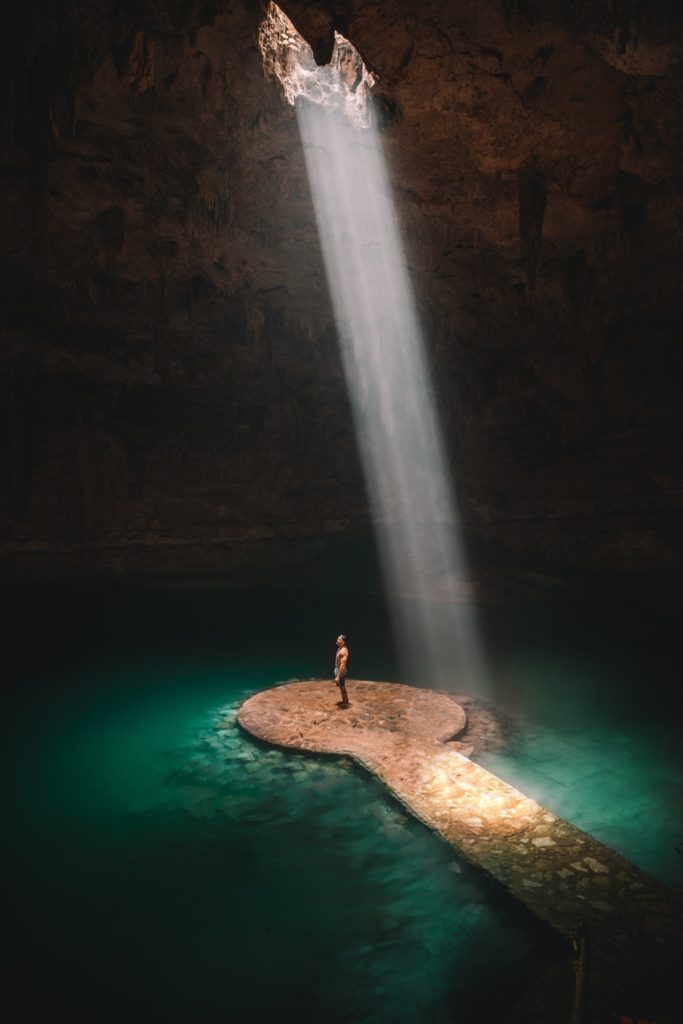 How about a free-of-cost, natural spa treatment with a mud bath at Laguna de Kaan Luum?
The lagoon is situated just 9 kilometers away from Tulum and is incredibly beautiful, especially from a bird's-eye view. Its beauty lies in the underground spring at the center which makes it very colorful.
When we say "natural spa treatment", we are not kidding because this mud is well known for its detoxifying and healing powers.
The destination is gaining more popularity with time, but not as much as the other attractions in Tulum do. That is why it's perfect if you're looking for the perfect hideaway from reality.
Most importantly, it costs only about 50 pesos to enter the lagoon and we think that's perfect for any tourist with a budget.
Go Kitesurfing!
Relive your kitesurfing days on the beaches of Tulum where the breeze runs non-stop most of the time.
It does not matter whether you know how to fly a kite or not because there will be instructors guiding you through this fun activity for a very small amount of fee.
And if you're travelling with the family, it just gets better since this is a great chance to introduce your kids to kitesurfing and let them know the kind of fun you had back in the old days.
If you're a nature lover at heart, you're going to love exploring the Sian Ka'an Biosphere which is located in the south of Tulum. It is a home to a wide range of animals and plants.
The best part about the biosphere is that it's tourist-friendly, in that the waters surrounding the area look heavenly and welcoming. Inside, there are countless birds and fishes along with turtles and friendly dolphins.
But the road to the biosphere is not smooth at all, so you might want to rent out an SUV or simply register for a tour.
We are sure you've had different kinds of burritos before but we urge you to try out the wild flavors from Burrito Amor that you will definitely love. They produce a different kind of taste since they're all wrapped up in banana leaves.
You'll find the spot right along the main road of Tulum situated on the south end.
Not only do they serve delicious burritos but they are also known for having their menu packed with mouth-watering food all over town.
Moreover, the price range is very reasonable and comes only around $5.00 which makes it more preferable if compared to other expensive diners or eating spots. Don't miss out on this chance to satisfy your taste buds and tummy while staying in Tulum.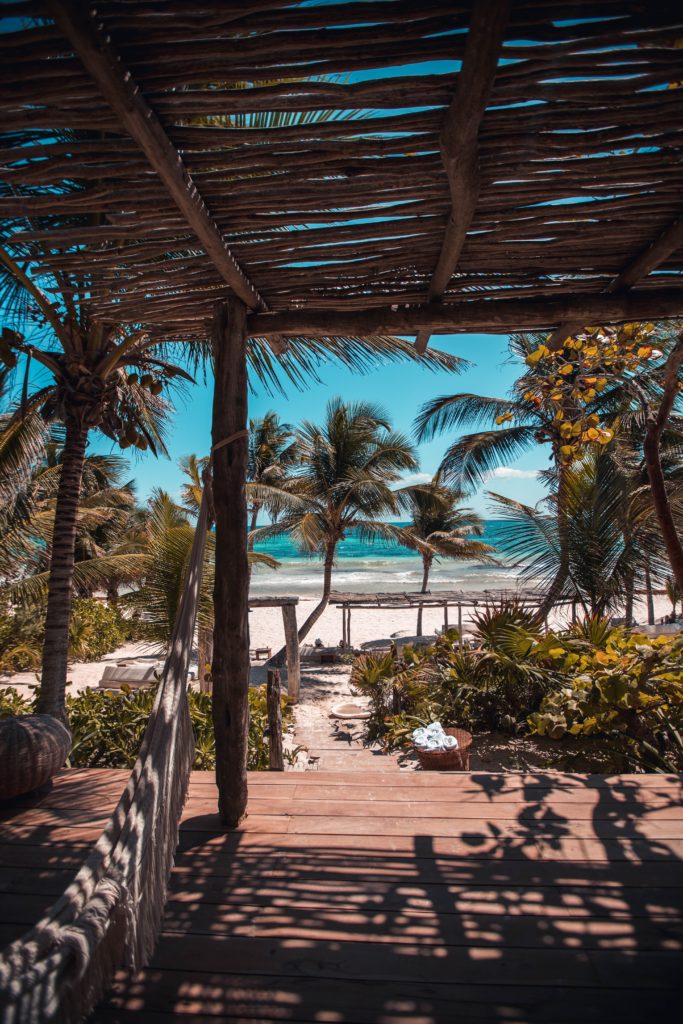 Act Like a Tourist!
When you're coming from far away to get the best experience in Tulum, we want you to be as much of a tourist as you are!
Don't shy away from taking selfies and doing all the carefree stuff which gets you excited over here. After all, we encourage you to embrace the friendly, loving vibe the same way we do.
Bombard your gallery with colorful and amazing photos of Tulum and capture every moment so they serve as perfect memories while you're still here.
Let's not forget about the nightlife here in Tulum because it is a bomb!
And if you're looking for the best bar in town, we would recommend visiting Batey. It has been around for a long time and never fails to keep tourists happy. With the ongoing live music during the evening and some of the most refreshing drinks, you'll come to love this place!
Here, you can also observe how they make mojitos right in front of your eyes, leaving your mouth watering with every passing second. While the price can be a little expensive (at $6.30 each), we assure it's going to be worth the money after taking a sip of that fresh drink mixed with delicious squeezed sugarcane!
The cool, tropical atmosphere here will keep you on your toes and feel alive the whole night. There will also be a lot of other tourists you can make friends with.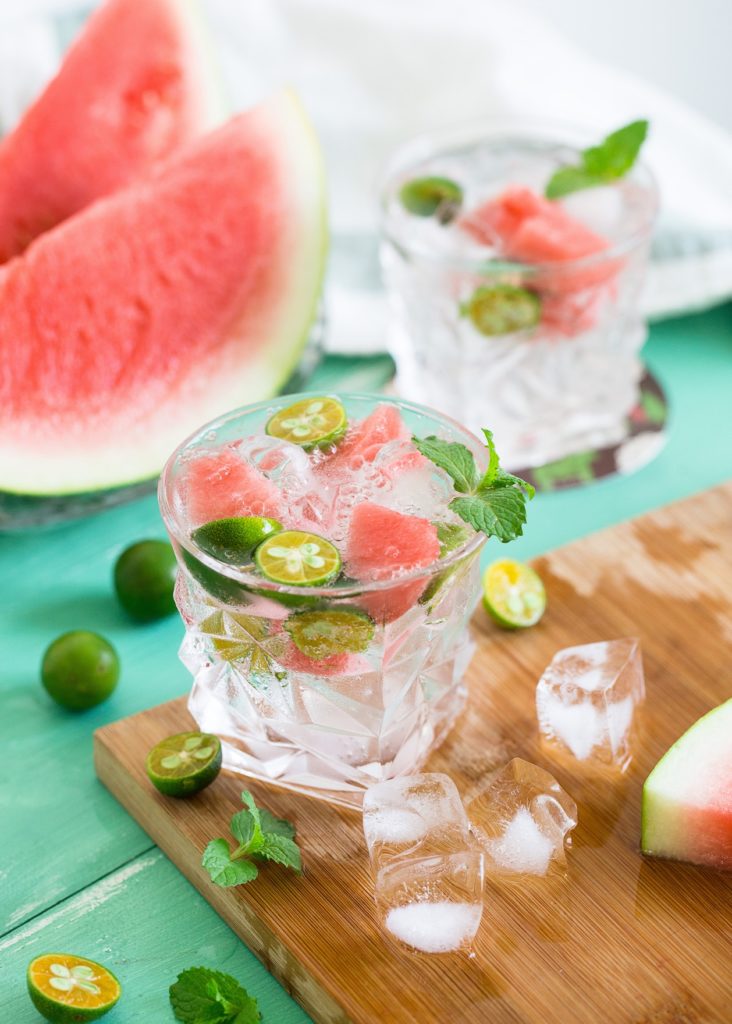 The beaches situated in the south of Tulum are pretty gorgeous but since they are not freely accessible to the public, it can be tough to get the maximum enjoyment except if you stay at one of the resorts by the shore.
The best and, of course, cheapest option is to rent a daybed from the Papaya Playa Project, which is a beach club, so you can finally enjoy the rest of your day on the beach side without having to pay for staying at expensive resorts.
Not only does it provide daybeds, the beach club also offers really amazing food which you might have to pay extra. But the good news is that they always lower the price upon advance requests.
You know when it gets too hot and you're craving for some Italian ice-cream, don't forget to try out the gelato from Origami – it's simply the best!
It's located right down the road to the southern beaches and you can refresh yourself with a double scoop of gelato which costs only 90 pesos.
If you're still looking for more ice-cream options, visit the I Scream Bar situated right on the road in the direction towards the south beaches, where there is a wide range of ice-cream flavors. And the bonus is that you can get offers too!
We know there are a lot of food junctions mentioned already but honestly, we all know there's always some space for the perfect ice-cream reserved inside the tummy!
Alright, we promise this is the last suggestion to find the best places to grab a bite. We can't help it because these are pretty amazing places which most tourists love so dearly!
For this one, we have the famous Mexican snacks – TACOS!
But before we proceed any further, we truly want to appreciate the presence of Taqueria La Eufemia because among all overly expensive resorts in the southern beach, this place offers delicious food at very reasonable prices, and one of them is their flavorsome tacos. They start from a price as good as $1.
Because of this reason, expect the place to be packed most of the time. However, don't worry about it since you can always spread a towel over the sand or even bring a hammock to get yourself comfortable at the shore while enjoying some of those delicious tacos.
Keep in mind their situation is temporary at the moment (at I Scream Bar), but will be back on the beach in no time!
What's a nightlife during vacations without dancing?
It doesn't matter whether you can or can't, but we have to say that dancing is one activity which everybody should do every often – especially on a vacation in a fun town like Tulum!
The Santino Bar is where we would advise you to go to after a long, tiring day at the beach where the sun has drained all your energy. Grab a drink and hit the dance floor to feel alive in the evening time!
The bar is well known for its upbeat music and cocktails and it's the ideal spot to visit if you want to have unforgettable nights.
If you're ready to loosen up, we assure you're going to love this place the moment you enter it because it's where you'll find like-minded and fun peeps!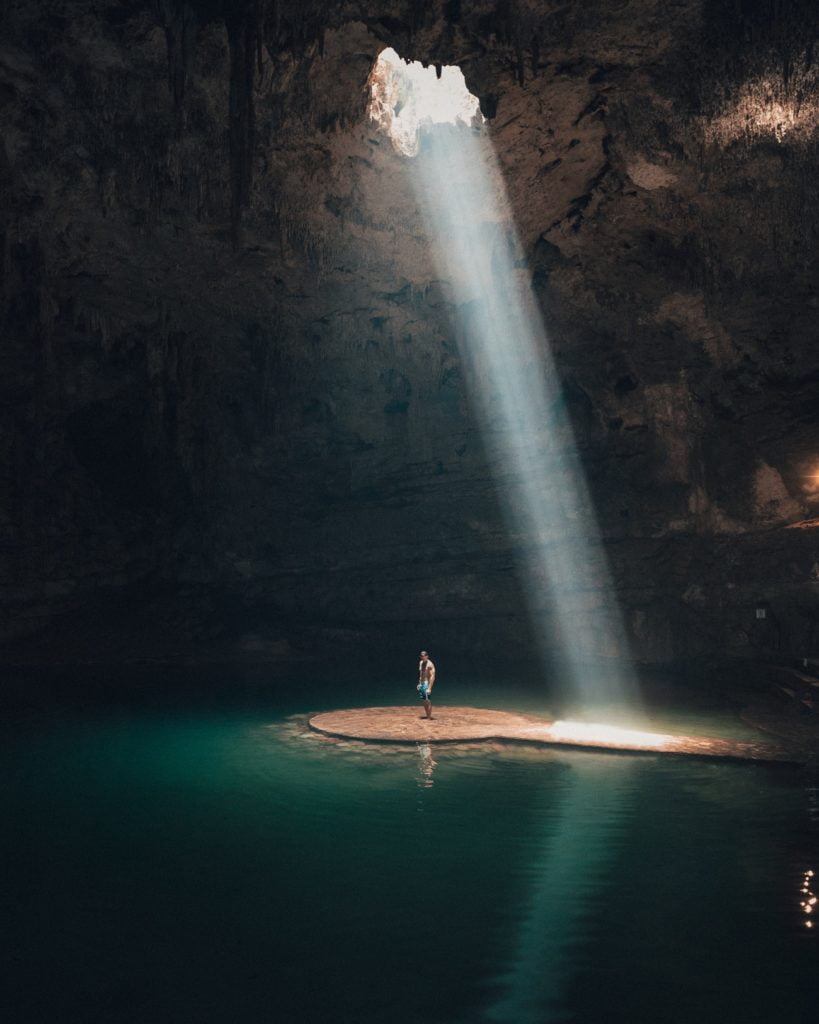 Cenote Caracol Caves
Another one of Tulum's attractions are the Cenote Caracol caves which are located a few kilometers away on the northern areas.
Upon entering the caverns, it will probably feel like you just entered a whole different dimension through a portal.
The spring waters inside the pools within are what make these caves appear magnificent because of the reflection of stalactites on the ceiling. Most importantly, the Caracol caverns are the places in Tulum with very less visitors due to the fact that it's a bit farther from the town.
It would be a perfect getaway for those who love some solitude and be in the care of nature.
In order to go there, you will require to sign up for a tour or better yet, rent one car and set off for a much private journey.
We have to mention that the entry fee is pricey (at 500 pesos per head) but with all that beautiful sight awaiting to be seen, it's going to be a worthy trip.
The best idea is to arrange a small group of people and rent a few bikes to head there, while making sure you stay pumped up throughout the journey.
Go for a ride on a bicycle!
Speaking of bikes, you probably will need to rent one for constant short trips between the town and the beach. It will also come in very handy when you're tired of walking around and completing multiple activities in a day.
Moreover, traveling on a bike means paying only for the rent charges and you're good to go, while going by taxis will cost way more money which you could spend somewhere else. On top of it all, it is fun and will keep you feel fit the entire time you're here.
Bikes are available in any hotel around you, and there are roads that connect the best places in Tulum together, so you can switch from one destination to another anytime you feel like it.
Depending on various rentals, the cost for renting a bike per head is always around $5 or 100 pesos.
Explore some boutique shops
While you're here, we urge you to check out the coolest boutique shops in the hopes you'll find something for yourself or small sentimental gifts for your loved ones.
You can even take back some souvenirs back home as reminders of the amazing time you had here. Expect to find a lot of cool clothes in these shops too.
But we have to give you a heads up about the prices since most of the stuff are expensive and not so wallet-friendly.
If you're looking for more affordable materials, hop on your bike and head to the main road in the southern beaches.
Grab yourself a cold brew coffee
You're going to find that cold brew coffee is the essence of Tulum. People here enjoy the Chale cold brew coffee regularly which is available at every coffee shop.
It's the perfect beverage to cool you down whenever the it gets too hot in the afternoon.
If you have an eye for art or just love looking at colorful paintings (which we all do, actually), then you'll like the idea of visiting the Tulum Art Club during your stay here.
It was launched not so long ago (back in 2016) and that makes it fresh and more exciting to visit and see all the marvelous paintings done by really great artists.
Best of all, this gallery also provides food and refreshing coffee which you can enjoy while interpreting the artworks.
You will be glad to know that the place also hosts exciting events most of the time which include
Pamper yourself with a relaxing spa experience
And finally, the last activity we want you to do here in Tulum is to get yourself a relaxing and luxurious spa treatment before your leave (or even during your stay, depending on your preference).
The Yaan Wellness center is indeed the best place to go to when it comes to luxurious spa experience. If you are wondering, they provide massages which are not only good for the body, but for your mind and soul as well.
You will receive treatments such as a full body massage, Mexican treatments, soaking baths, and even energy healing from one of the top massage therapists in Tulum.
Getting a massage is one way to make your trip an unforgettable one.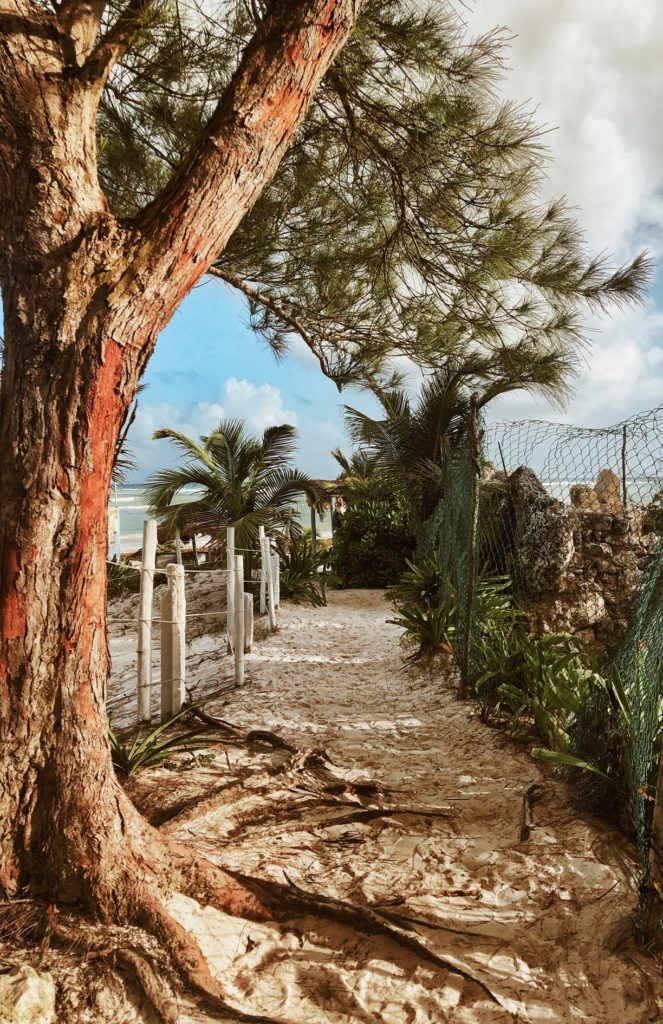 Wrapping It Up
Of course, there are plenty of other things to do and places to visit in Tulum besides what we mentioned, but we gave the most popular ones.
While if you're staying here longer, there's a chance to explore and discover other activities or hidden gems on your own! We encourage you to make the best of your vacation and never lose that carefree spirit of adventure!
And that is it – we hope you enjoyed reading this article the way we loved writing it.
See you again soon. Have fun!