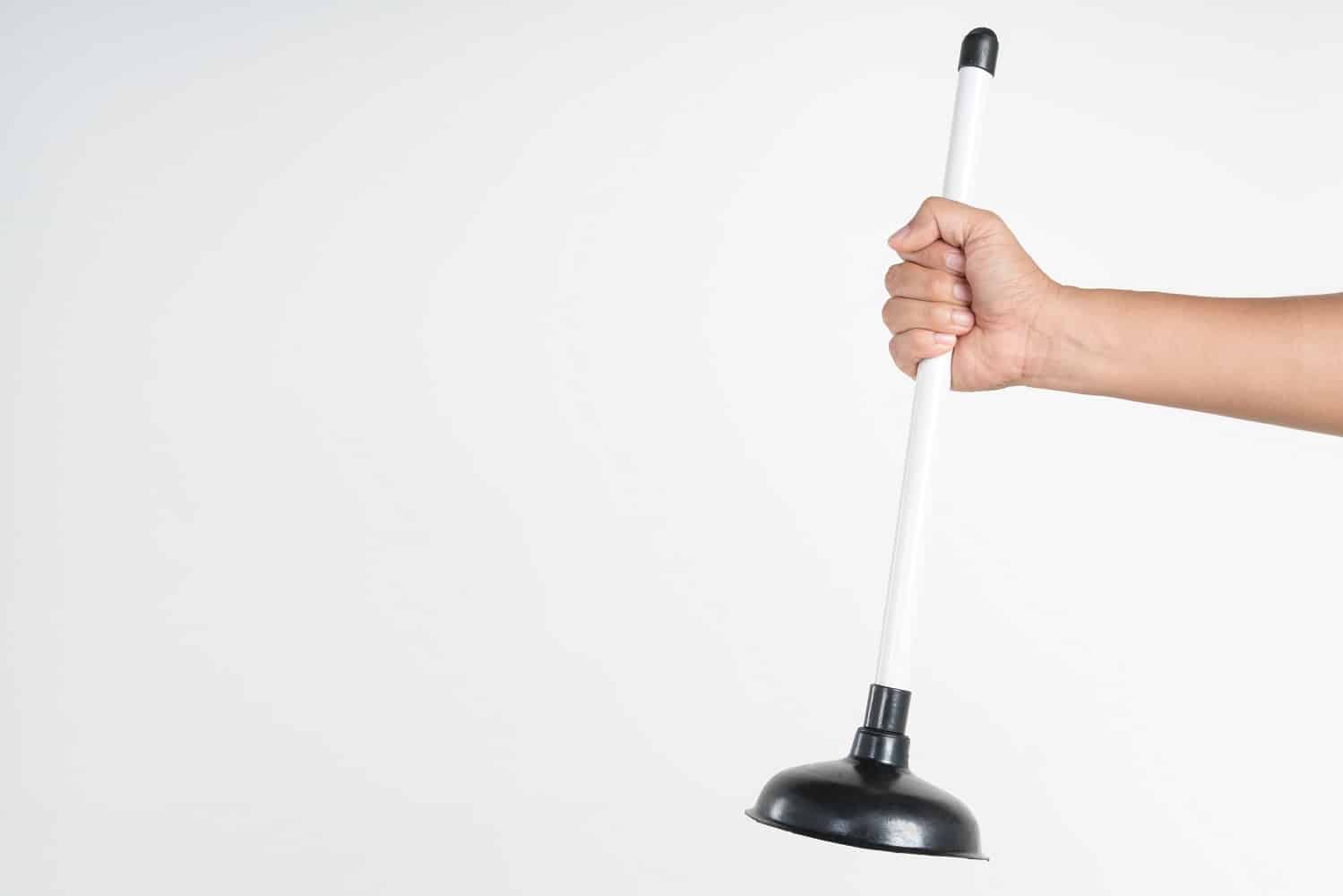 In this review of toilet plungers, we're going to give you a list of the best ones to buy right now. 
But for those of you who are asking, "Who the hell cares about a toilet plunger so much to read a review anyway?," let me tell you that MANY do care. After all it's a crucial piece of equipment that can radically change the way your toilet functions– on both good days and bad.
To select items for this review, we tested many ourselves and then went ahead to read user opinions on those products to get a solid idea. And hence, as a result, you get a list of 13 best toilet plungers to buy without any worries!
So, without further adieu, let's dive right in!
 Best Toilet Plungers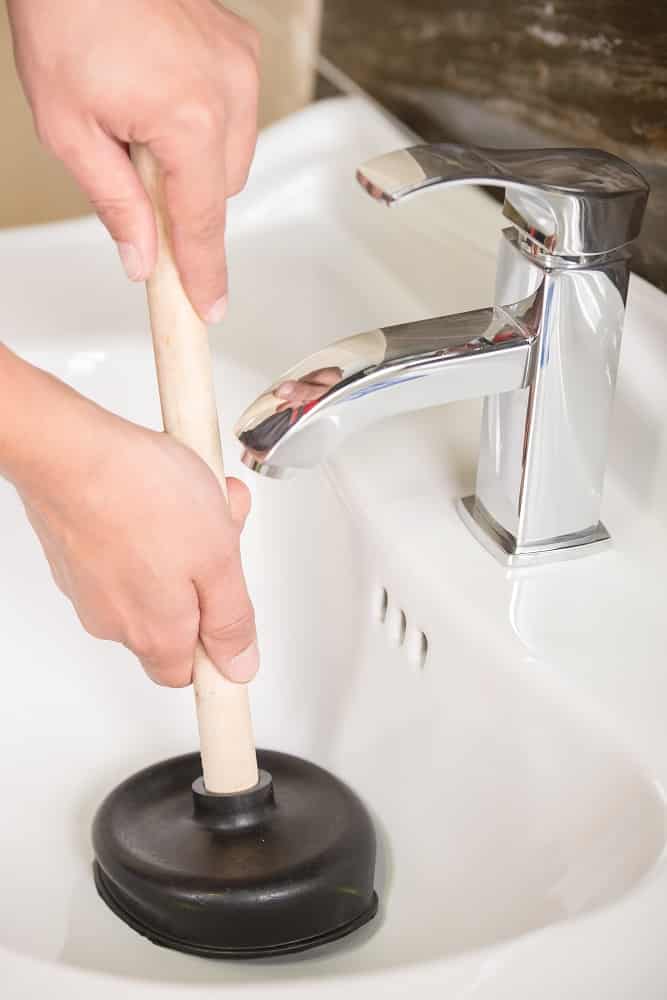 First on our list comes a product that many other reviewers have chosen to be their #1, and for many good reasons! While you might think that a toilet plunger is a simple piece of toilet equipment, this product proves otherwise. Read about our experience to know exactly why you need to buy this product.
Sale
Experience
The first aspect of this plunger that we really like is that its body is not made of wood! Seriously, once you start using a product using an aluminum handle, problems with mildew and bacteria will be a thing of the past. Thanks to the uniquely-shaped suction cup design, you can use this piece for a myriad of drain openings in both home and commercial settings.
We especially liked the fact that this plunger never got "stuck" while in use, and that is something we've all dealt with when using other products. This product by Neiko is also the perfect choice because the cup never stores toilet water due to its smooth edge and bottom design. This plunger stands as the ultimate testament to the idea that simple is always better.
And the best part? You don't even have to shell out a fortune to buy one. This product is very affordable and is available in two variants: single and 2-pack. Whatever you choose, we're confident that this product will serve you well. One thing that did disappoint us, however, is the build quality of the handle, which feels a bit flimsy.
Pros
Excellent design that ensures your plunger never clogs

Aluminum handle

Mildew and bacteria resistant

Affordable pricing
Cons
The handle could've been sturdier
The Korky Easy Grip Plunger not only comes with a unique shape, but also a couple of interesting features that makes it one of our best choices. Boasting of a new 'beehive' design, this product promises to be the perfect fit for both new and old toilet bowls. But is this plunger the only one you'll ever need? Keep on reading to know!
Experience
A toilet plunger is a necessity, so when people decide to buy one, they don't do a lot of research about the features. A product that's good enough to get the job done is usually what's purchased. The Korky plunger challenges this idea by incorporating many features that'll force you to take note.
One feature we loved is the T-grip, which is unique and helped us get a better hold of the handle. And you won't believe the difference it makes if you don't use it; another aspect that's worthy of much praise is the durable rubber bowl construction that doesn't leave a mark on the bowl. Believe it or not, this is a huge deal for a family like us that is used to removing plunger marks.
Unlike old school plungers that only work with selected toilet styles, this one has been made to work with all American brands such as TOTO, Kohler, etc. You also don't get any splash back while using, which is a huge plus in our book. One thing we did find to be odd is that the plunger wouldn't lock in sometimes, making the experience frustrating.
Pros
T-shaped handle for extra secure grip

Durable rubber bowl that promises durability

Does not splash
Cons
The suction can be dodgy sometimes
This is undoubtedly one of the best plungers in the market, made by a world-renowned company, Mr. Clean. So, the first time we tried to use this product, our expectations were naturally sky-high. Did this product live up to the hype? Well, keep on reading to learn more.
Experience
Everyone has to do plunging once in a while and we're sure nobody enjoys it. However, this product by Mr. Clean makes the process a little more bearable by taking away the problem of repetitive movements. Firstly, the suction of the plunger seals very well and promises to get the job done with as little effort as possible.
Our first time using the plunger for test purposes went smoothly and we were impressed with the suction and the grip we could get over the handle. Its large round brush attaches easily and the rubber handle makes things even easier. The aesthetics of this plunger is something that goes unappreciated and we can certainly say this product is a looker!
This item is also compact, contrary to how it may seem in the images and as a result, we ended up using it in our new apartment as well. Although this product has many good things going for it, it's not perfect. We felt that the suction power could've been more consistent throughout our usage as a couple of times we had problems getting the suction to work as it should.
Pros
Brand name that imbues trust

Decent quality build and features

Easy to hold handle

Affordable pricing
Cons
The suction doesn't latch on at time
Okay, this product from Simplehuman is something that we can recommend with our eyes closed, and not only because of its features. Priced a bit above most products on our list, this plunger exudes luxury from every nook and cranny of its design. And that's something very few companies can boast of! 
Sale
Experience
While reading about the product on the internet, the first thing that struck us was the 5-year Warranty that the manufacturer claims to provide. This clearly states how much effort Simplehuman has put behind designing a material that'll last for many years to come. And let's not forget the overall design that makes this plunger look like one-in-a-million!
As far as user experience is concerned, we were satisfied with the results. Its drip-free design lets you avoid all mess thanks to the unique magnetic collar that firmly secures the collar to the steel handle. Furthermore, the cover's large opening makes it incredibly easy for the plunger to detach. The result? You can store the product away when not in use without it looking like a typical 'plunger.'
We tested this item for both modern and traditional toilets, and it worked efficiently in both cases. Despite all the great features, one flaw many users have reported is that the "stainless-steel" handle gets rusty if left unattended over a long period of time. Unfortunately, we didn't use this product long enough to give you a first-hand opinion.
Pros
Brilliant design aesthetic

Reliable suction cup that's efficient in its job

5-year manufacturer's warranty

Detachable plunger that can be stored away easily
Cons
There have been reports of the handle getting rusty
At first sight, this plunger might appear to be "nothing special," but upon using we discovered that the truth was far from our initial impression. This plunger is a killer, and in many ways, a better pick than the four products we've reviewed above, even though the price is lesser/similar in this case. Read more about it to know if it'll be the one for you.
Sale
Experience
The first time we put this baby to use, we ended up splashing water all over! Talk about sad beginnings… but soon after it became clear that this plunger's suction is so powerful that getting aggressive with it will only cause trouble. This item claims to provide 7 times more displacement than the average rubber cup plunger and we are fully convinced that it does.
Look wise, this model isn't much of a game-changer; it comes in all-black body and standard handle shape that's meant to comfortably fit your grip. It holds a strong seal and has been reported to clear clogs regardless of their complications. The construction is no doubt sturdy and it looks and feels like it can last a few years without any problem. And we say this despite the material being plastic.
Even with this we tried unclogging different types of toilet bowls and it worked like a charm. The only thing that we're slightly concerned about is the plastic build, yeah we've praised it too, we know. It's just that plastic tends to wear out faster and get dents if not used carefully. Some users have reported to have happened too.
Pros
Affordable price and decent style aesthetic

Plunges like a boss!

Works for many types of toilets
Cons
Plastic body makes the product feel cheap
Another affordable option we have for you today is the OXO Hideaway toilet plunger that doesn't aim to do anything beyond the ordinary. BUT does everything it promises to do. Since the USP of this model is its ability to be stored away, we thought it would be good enough for us to give it a try. And to be honest, we were quite surprised by its performance.
Experience
First of all, let me just say that the design aesthetic of this product bowled us over. With a clean and simple design and off-white color, this item looks anything but a toilet plunger. But when it comes to getting the job done, it does so efficiently thanks to the combination of comfortable handle grip and a durable plunger head that should work for all types of toilets.
The brand advertises this product to be suitable for all bathrooms and all types of toilet bowls, no matter how big or small. And that's why you can choose between regular and compact sizes based on your needs. Thankfully, both versions come with the covered canister that safely "hides" the plunger and also prevents it from coming in contact with other household objects.
We especially liked that the canister drip tray with ventilation slots that let water to quickly evaporate. However, despite all the major advantages, this plunger has one major con– the smell! For some reason, the plunger head material stinks and can get unbearable for some people. The best way to describe the smell would be to say that it's rubbery. In a bad way!
Pros
Great design aesthetics

Hideaway canister makes storage easy when not in use

Can clean a broad range of toilets
Cons
The plunger head chemical smells!
Coming back to a more affordable price range, we bring you the Kleen Freak Antibacterial Plunger for heavy duty cleaning. The USP of this model is its GERM GUARD PROTECTION that's supposed to shield the product from mildew, mold, and odor causing bacteria. We don't know exactly if the plunger does all that but it does clean well.
No products found.
Experience
This mess free plunger comes with a simple build that promises to unclog your toilet without making any mess. But that's what everyone says, right? Well, in this case the product delivers on its promise and we say this with certainty because we've tested it in two bathrooms. The first thing we liked was the cup construction that doesn't allow the toilet water from collecting inside the cup. 
The product should work regardless of what type of toilet you have: standard or high-efficiency. And that's due to the high-grade rubber cup having tiered ridges that form a super tight seal on toilets of every size. Even though we didn't get the chance to clean any rigid blockage, the blockage that it did clear was enough to give us a good idea.
However, the tray (which you can additionally purchase) is a game-changer as it lets us safely store the plunger after use so that it can dry out. We highly recommend that you get the tray! One aspect we felt that could've been better is the suction pressure, which felt a little too light sometimes. Other than that, everything is fine.
Pros
Very efficient and easy to use

Simple design makes the grip easy

The Tray lets the plunger dry out naturally
Cons
The suction pressure feels off at times
This is one of the more affordable toilet plungers out there today and it's well worth the price you pay for. The build quality isn't anything exceptional; it's there to get the job done and give you an unclogged toilet with the least amount of effort necessary. But will this product be the right choice for you? Read about our experience to learn.
Experience
The first thing we really liked about this plunger is its aluminum handle that's sturdy and gives you a good grip to do all the plunging. The soft rubber edge of the cup helps it create a good seal, and thus helping you clean the toilet with the amount of force it needs. And here's a bonus: if you slightly fold the soft rubber edge, you can use the plunger to unclog a sink!
The 6" rubber cup is larger than standard and is supposed to provide a great deal of power to clear out tough clogs. However, not every time this happens to be true. This product occasionally fumbled while we were using it and in one of the toilets, we had to put a bit of extra effort to get the suction cup attached. Were we disappointed? Yes, a little.
When it comes to comfort, the aluminum handle more than suffices. You get a good, steady grip and can plunge for longer if the need comes; also, it makes the overall look more presentable. Although this plunger is not as good as some of the other ones we've reviewed, both in terms of looks and performance, it's well worth buying.
Pros
Good build quality and can last a few years

Aluminum handle gives you a good grip

Works for both standard and high-efficiency toilets
Cons
Often unreliable with some toilet types
Even though this review is about plungers, we believe the Brush Cleaner here deserves a special mention and praise. It comes with sturdy bristles that can reach places otherwise you won't be able to and will leave your bathroom space sparkling clean! But don't get swayed just yet (this is a plunger review, after all), read our whole experience.
Experience
To start things off, we'd like to say that the overall setup of this product is incredibly aesthetic and in no way looks like it belongs in the bathroom. This is a 2-in-1 product that accommodates both plunger and brush in a very compact way. Plus, you can store it in small spaces without anyone ever noticing it. This makes the product perfect to store anywhere.
As far as the plunger is concerned, it does the job great! The rubber plunger is durable and almost always gets a tight seal on the toilet, regardless of the type. As a bonus, the company claims that you can also clean shower drains, bathtubs, kitchen sinks, etc. And no matter how much force you apply while using, the sturdy construction ensures the plunger doesn't get damaged.
We tested this product in a couple of different scenarios and found it very comfortable to use thanks to the tapered handle that gives easy grip to the hands. Cleanliness is also another major plus of using this product, and it is made possible because of the ridge-free design that works especially well for modern toilets.
Pros
Very classy setup for easy storage

Convenient to use

Both brush and plunger are efficient in operation
Cons
Build quality could've been better
Next on our list comes the OXO Good Grips Plunger with a Brush. Now, you might be asking, what is so special about an additional brush? But, let us tell you that this product is not about just the brush at all. It is about the whole package that brings us excellence and convenience together. Read our review to learn more.
Experience
The box arrived in front of our doorstep in a neatly wrapped package and after cutting it open, we saw the items assembled individually. The USP of this package is the gorgeous canister that holds both the plunger and toilet brush. So, from now, instead of wondering what to do with those items after using, you could place them safely in the canister to dry out.
Okay, enough about the canister; let's get to the plunger's performance, which is pretty good. In fact, it's almost the same as the previous OXO model we reviewed with certain situational exceptions. The first noticeable difference we spotted was the suction quality, which proved to be a little less than we expected; but it was still good enough.
To be honest, we were expecting the plunger to be NOT that good, given that we're also getting a nice caddy in the package. But minor hiccups here and there aside, it worked well enough to warrant the price tag. Having a brush and plunger together made it super easy to hide unsightly things in an otherwise neat bathroom. We think you should buy it.
Pros
Canister makes everything easy to store and conceal

The plunger and brush are both of good quality
Cons
The suction force could've been better
Phew! At this point, it's kind of getting tiring writing reviews of toilet plungers. But, a promise is a promise, so we're gonna talk about all 13 products anyway. Besides, we don't want to miss out on discussing another great product like the Bellows Accordion Toilet Plunger, which looks odd but performs exactly as advertised.
Experience
One thing you'll notice immediately is that this plunger has a definite unusual shape when compared to the other models in our review. In all blue color, this item comes with a built that's optimized for better grip and strong suction, all the while minimizing the risk of splash back. How does it do all the things mentioned above? Let's discuss.
Firstly, the Bellows Accordion Toilet Plunger is great at providing concentrated power that exceeds far beyond the traditional wooden plungers. And the mechanism makes most of toilet water (yes, you read that right) to aid in plunging with minimum amount of effort on your part. At first we were confused, but soon found out how it works.
This product is also designed to work with various types of toilets and you better believe it, on kitchen sinks too! We didn't get to try it out on kitchen sinks, but we've got no reason to believe the company is false advertising. Since the build material is plastic, we feel that the plunger is best used with some caution; you never know when something breaks.
Pros
Affordable pricing

Good customer support

Strong suction cups that reduce splash back risks
The twelfth spot on our list goes to this excellent combo set that offers a great bang for the buck! For those looking for a plunger and a toilet brush, this set by ToiletTree Products should be what you need to keep your toilet and bathroom spaces sparkling clean and functional. So, what makes this product worthy of purchase? Let's find out!
Experience
Like all canister sets, the USP of this one lies in its ability to conceal both the brush and plunger. This elegantly designed canister is made in such a way that makes it incredibly easy to store the set out of sight. All you have to do is lift and remove the items from the canister's back and slip them back in when done using.
As far as usability goes, we've got nothing to complain as the rubber plunger gives good grip and capable suction power to unclog even the most stubborn drains. When we tried using it, the item did have some problems attaching to the bowl but once it did, we got the toilet flushing again in no time.
And when we were done with the toilet, the brush with black bristles made it easy to scrub around the toilet in the most hygienic fashion. All in all, we can safely say that the company has gone to great lengths to ensure you don't have to deal with water and germs on the floor.
Pros
Great design aesthetics for easy hideaway

Efficient plunger and brush get the job done
Cons
Some users have reported rusting
Last but not least, we've got a wooden handle toilet plunger! That's right, we decided to go old school to finish off this review and what better way to do that than talk about a product that seems ordinary but has a few tricks up its sleeve? 
Sale
Experience
Well, this product made it to the thirteenth spot for a reason: it is cheap and good enough to unclog most toilets. This one is a plunger straight out of the classic era, folks, and we'd be damned if we say this will win many awards in the design aspect of things. The functionality, however, is what you'd expect from a typical wooden plunger.
This product has an 18 inch handle that's sturdy and offers a good grip; when combined with the 5.5 inch rubber suction cup, it makes for a solid product. We tested it out (not very carefully) to unclog a toilet and the kitchen sink, and we must say the product did its job. Although it did take a bit more effort than usual, it did clear both clogs.
This is a "you get what you pay for" product, so don't expect it to work like the ones we reviewed above. Splashbacks might be an issue for you occasionally and the cup is also known to turn inside out without warning. We were expecting these problems to popup, but they didn't; I think we got lucky!
Pros
Cheap, efficient, and sturdy

Can clear different types of clogs
Cons
Doesn't always work as advertised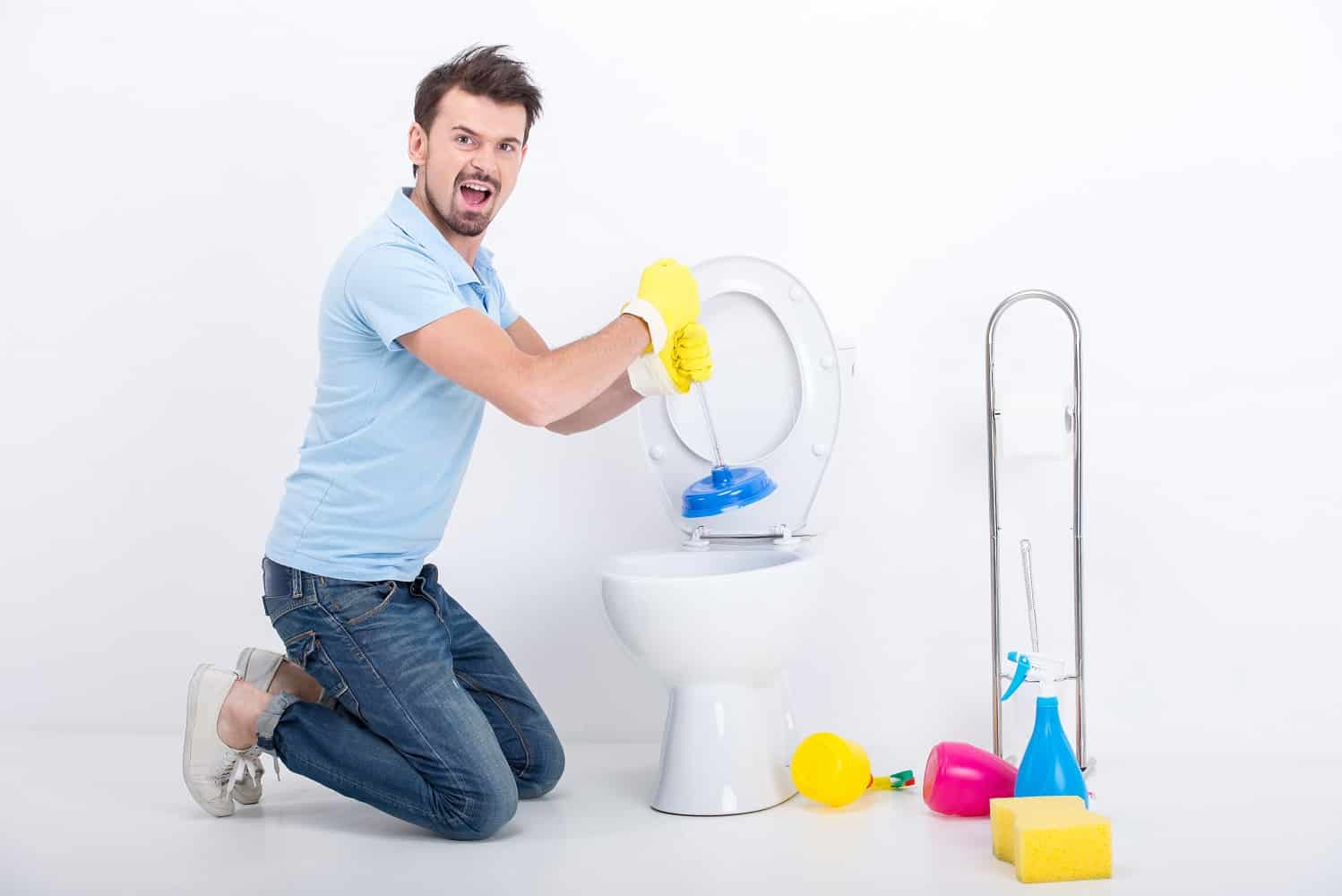 How to Buy the Best Toilet Plunger  
Now that you know about the 13 best toilet plungers, wouldn't you like to know how we arrived at the conclusion? Let me tell you, it isn't only about using the product and figuring out what works and what doesn't. There are certain surefire aspects you can take a look at to maximize the chances of finding the best plunger.
Customer reviews and ratings
When buying any product online, it's always good to see what others who have bought it are saying. If a product has good ratings in large numbers, then it's a clear sign that the product is reliable. We took a similar approach to test these plungers and found out that better ratings does equate to better luck in choosing products.
So, before you make a purchase, go through both positive and negative reviews to get a good idea. You'd especially want to read the negative reviews to be aware of the problems that are rare but crucial. 
Essential plunger features
The next thing you'd want to know about are the general features of a plunger and what yours must have. First of all, it's absolutely necessary for your plunger to be able to make a tight seal; otherwise, what's the point? When pressed against the bottom of the bowl, the plunger should create a seal successfully or else it will lead to the force being lost from different sides of the cup.
This is not only ineffective for unclogging a toilet but can also cause splattering and splashing. And we all know what a terrible, messy situation that could be! Since bowls come in a variety of shapes and sizes, picking a plunger is not always simple. However, manufacturers know about the problem and have thus come up with cup designs such as tiered, flanged, and beehive.
If you're unsure which type will be the best suitable, we recommend you read more about the plunger and its specifications. Apart from the plunger, the handle also plays a great role  in the overall efficiency of the product. 
If not for a sturdy handle, how are you going to use the plunger anyway? Far too many times people end up destroying their plunger by applying greater force on a flimsy handle.
Splash free cup
This is one underrated aspect not many talk about, but as we all know, it matters. The problem with many low end plungers is that they cause splashing. Even though they're able to unclog drains, splashing makes the entire experience cringeworthy and messy, to say the least. So, when buying a plunger, make sure it is made in a way that doesn't cause splashes.
Thankfully, manufacturers are aware of this problem and have now introduced many products that are advertised for being splash free. Most of these also happen to be items that create a strong suction force and contain safety features better than the market average. We highly recommend you only buy a plunger that places a great emphasis on being splash free.
Affordable pricing
Now, let's be honest here; we're buying a plunger, not any sort of automated toilet unclogging machine with a dozen advanced functions. That's why it's only natural that we look for a product which is easy on our pockets. Every product mentioned on this guide is priced between $10-40 and will no way set you back financially.
Even if you decide to buy not according to our recommendations, we advise you to avoid getting distracted by the bells and whistles of the so called advanced grade of plungers out there. Just stick to what's simple, easy, and efficient to use and you'll be fine! Don't believe us? Just go and read the user experience of our recommended products and you'll know what we're talking about.
Final words
Alright then, so we're at the end of our review of the top plungers in the market. Which one did you decide to try first? One thing we can say for sure is that regardless of your choice, we're confident that you won't be disappointed. After all, we put a great amount of effort to bring you all this information.
So, don't wait any longer; buy one now!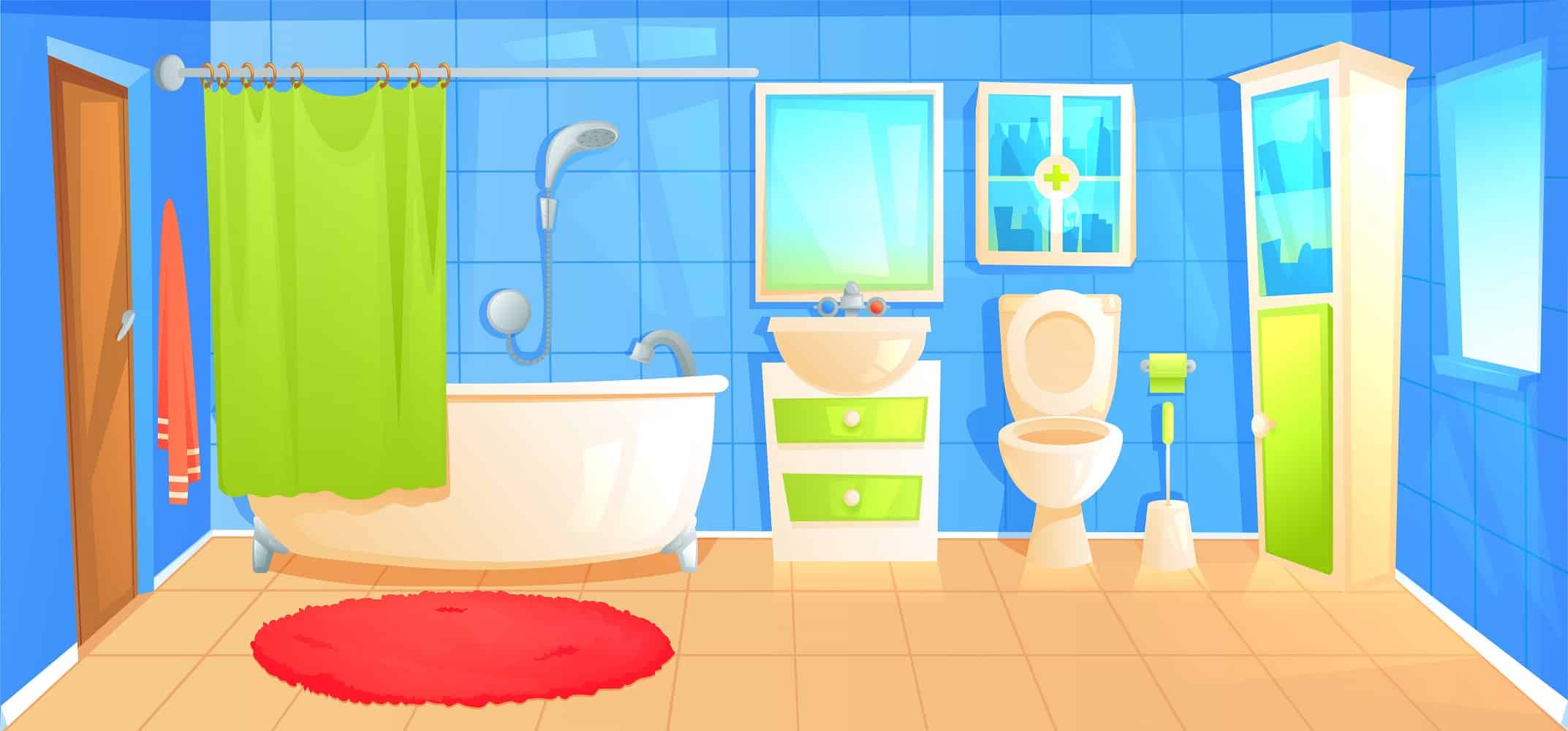 Related Articles
13 Best Soft Close Toilet Seats
9 Best American Standard Toilet Right Now
13 Best Septic Tank Treatments
7 Best [Macerating] Upflush Toilets 
15 Toilet Brands for Your Future Home
5 Best Toilets For Basement  [Reviewed & Buyer's Guide]
Toilet Won't Flush, Things to Do
7 Best Corner Toilet [Reviewed & Buyer's Guide]
7 Best Kohler Toilets Reviewed [All You Need to Know]
7 Best Dual Flush Toilet [Reviewed & Buyer's Guide]
Toto Neorest NX1, 550H & 700H [Reviewed & Buyer's Guide]
Kohler Santa Rosa Toilet Review [All You Need to Know]
11 Best Toilet Seats [Reviewed & Buyer's Guide]
Convenient Height Toilet Review [All You Need to Know]
11 Best Toilet Flapper [Buyer's Guide]
5 Best Gerber Toilets Reviewed [All You Need to Know]
11 Best Toilet Clog Remover [Reviewed & Buyer's Guide]
11 Best Automatic Soap Dispenser 
Kohler vs American Standard [All You Need to Know]
Niagara Stealth Toilet Review [All You Need to Know]