Let's just admit that having a green thumb is nothing short of an honor!
The satisfaction of growing healthy plants is quite an unmatched feeling. But what may stop you from experiencing this is the thought of those tiring work hours. And that's where tower gardens come into the picture.
These convenient structures can be placed practically anywhere in the house to grow plants in your preferred medium. Besides, the efficient watering mechanism saves both time and water without robbing your greens of their essential moisture.
Sure, the benefits of a garden tower are every bit enticing. However, the plethora of similar-looking options out there can leave you confused. So that you make the right call, we've reviewed the 9 best tower gardens that money can buy. As a bonus, we've also included a short buyers' guide to help you decide better.
Now, let's get into the deets, shall we?
Best Tower Garden
| IMAGE | PRODUCT | DETAILS | |
| --- | --- | --- | --- |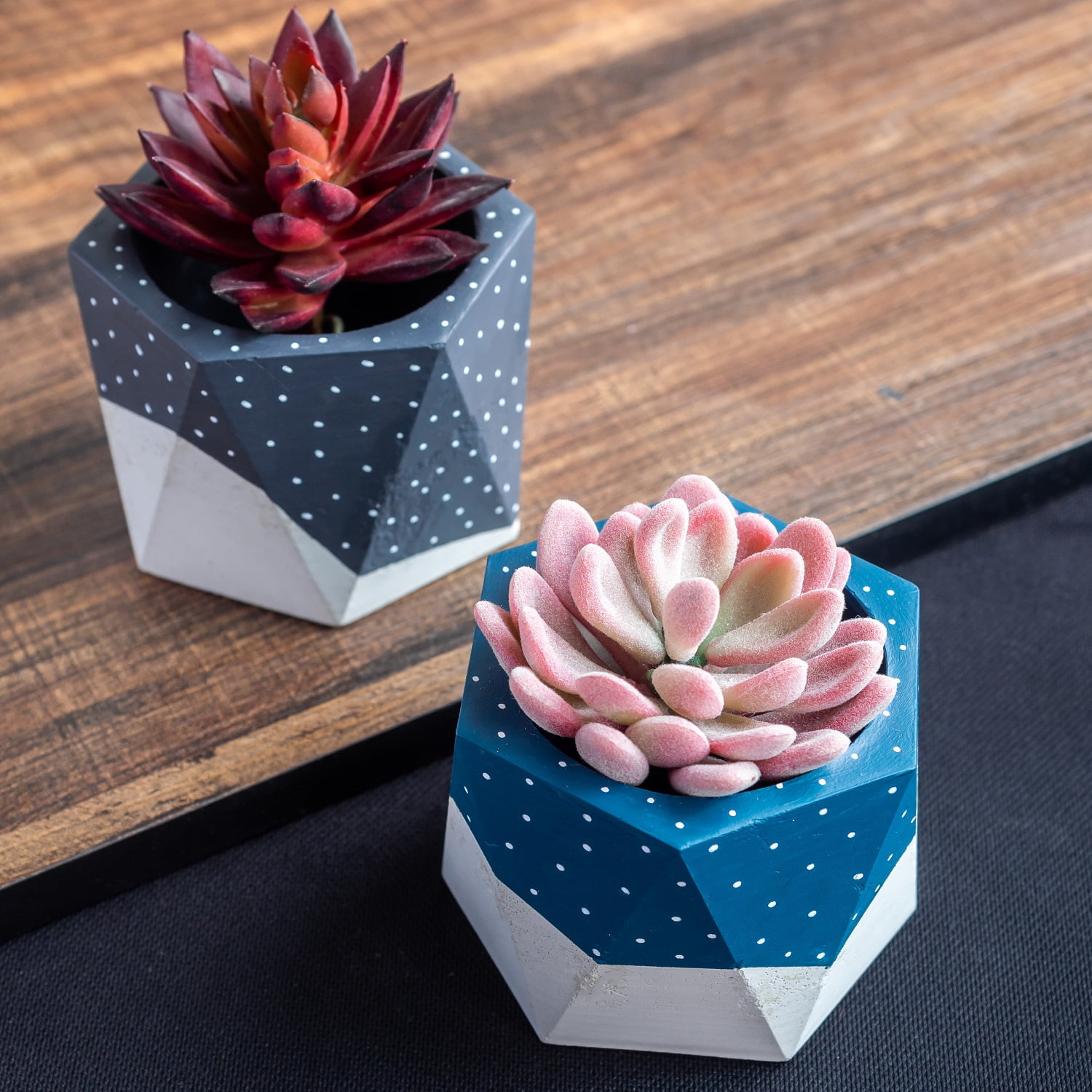 We start things off with the Mr. Stacky Smart Farm Automatic Self Watering Garden. This premium hydroponic tower is a popular name among garden enthusiasts. Its user-friendly features are truly beneficial in growing plants with optimum resources. What's more, it has enough space to accommodate multiple plants at once.
Why Did We Like It?
For starters, the positive customer feedback helped us put our faith in this product. Its 5-tier design provides users with ample space to plant 20 seeds/saplings in one go. Not only that, but its compact build makes it suitable to place in cramped spaces. So, count the brownie points!
A lot of people prefer a hydroponic medium because it gives better control over the nutrients, and this unit understands it to the tee. Another advantage of using this hydroponic farm is that you can grow herbs all year round. But what appealed to us the most is its automatic watering system that mainly consists of a 16-gallon tank.
All you have to do is assemble the unit, fill the tank with water and food, and plug it in. Upon setting the 7-day automatic digital timer, it can water the plants independently for a span of 2 to three weeks. Beyond that, the tank employs a recirculation mechanism, thereby saving up to 85% water.
Last but not least, the pots are placed around the central water pipe, which makes it easy to rotate the tower in case the sunlight gets blocked.
What Could've Been Better?
The Mr.Stacky Smart Farm Self Watering Garden is a premium model, meaning its expensive price tag can be the only constraint for potential buyers. That said, we are thoroughly impressed with its performance and don't mind spending those extra bucks.

Pros
Kit includes starter plant food and all related accessories

Hassle-free assembly

Durable body

Can be used both indoor and outdoor

Available in three color variants
Next up on our list is the 5 tier vertical garden planter from GreenStalk. Its efficient design and robust body will last for years while allowing you to grow a variety of herbs, vegetables and fruits. Plus, its affordable pricing won't make you break the bank.
Why Did We Like It?
There are quite a few reasons why this product features on one of the top spots of our list. Firstly, this garden tower is made from high-quality polypropylene, which is both UV-resistant and BPA-free to keep your produce safe from toxic chemicals.
Talking about its utility, the 5 tiers have 6 planting pockets that can accommodate up to 30 plants. Furthermore, the tower is meant for soil-based growing, which will appeal to those who want to go the traditional way of growing plants.
Simply fill the tiers with about 5 cubic feet of your preferred potting mix, plant the saplings and water sufficiently. Additionally, you may also detach the stacks to place somewhere else.
It's worth mentioning that the brand's patented watering system is highly efficient in providing just the right amount of water to each tier. Unlike other stackable towers, it doesn't oversaturate the top tier to reach the layers beneath. Fill the top tier with water up to the engraved mark, and the water automatically flows to the other levels below.
Overall, the GreenStalk 5-Tier Vertical Garden Tier is an ideal choice if you're just venturing into indoor gardening or are on a tight budget.
What Could've Been Better?
Perhaps the only thing missing is a wheeled base, which would've improved the unit's portability. But given its affordable price, buying one separately won't require you to stretch your budget by much.

Pros
Slow-drip watering mechanism

Minimizes water evaporation from soil

Stacks down for quick storage

Doesn't allow water retention at base
Cons
Doesn't include a wheeled base
Another one of our top recommendations is from Mr. Stacky. This 5 tired vertical gardening planter has spacious pockets that facilitate the proper growth of your plants. Equipped with efficient drainage, this sturdy unit can take up all the weight without breaking a sweat.
Sale
Why Did We Like It?
Honestly, we had mixed feelings about this gardening tower at first glance. While the solid structure came across to be durable, its super affordable price didn't make us think about quality. But boy, were we wrong!
To begin with, the food-safe plastic material is suitable for growing edible plants like herbs or fruits. Besides, all the 20 pockets are equally spacious to allow potting and unhindered growth. And although the 5 tires stack smoothly, you can also place them separately using a pole. For this purpose, there's a central hole, which can be used to insert a 1-inch PVC pipe.
However, you may also opt for a 1-½ inch pipe if you want to raise it further and rotate it to get maximum sunlight. The flow through design works much like its predecessor, where watering the top layer will get the job done for the rest, provided they are stacked.
All in all, Mr. Stacky 5 Tiered Vertical Gardening Plant Tower is an extremely cost-effective product that will please both pros and first-timers.
What Could've Been Better?
The assembly instructions state that the bottom tier must be attached to the drip tray, but we couldn't find one in the package. Without it, there's a slight risk of flooding the bottom layer, which will damage the plants. So, we'd advise getting a tray separately.

Pros
Can be used for soil or hydroponic based medium

Smooth rotation

Heavy duty build

Flexible placement
Cons
Doesn't come with a drip tray
The last Mr.Stacky model on this list is the 5 tier stackable planter. Its space-saving design is preferred by homeowners who wish to have the luxury of an indoor garden in a compact space. And the food-safe material ensures that your herbs and flowers don't absorb any unwanted chemicals.
Sale
Why Did We Like It?
By now, you must have figured out our obsession with Mr.Stacky products. Talking about this towering garden, it's made from food-safe polypropylene that keeps the young plants safe from harmful chemicals. Hence, you can grow delicate flowers or edible plants without any worries.
We also liked that the 5 layers have individual reservoirs responsible for providing moisture to that particular layer. Similar to the two other Mr. Stacky units mentioned above, watering the top tier will be enough to make the water reach the reservoirs below.
Unlike the 5 tier vertical gardening planter, this model comes with a saucer-shaped drip tray that collects the excess water. So, if you plan to hang the tower, the dripping water won't puddle the surface underneath. Otherwise, you may also decide to stack the tiers using a PVC pipe.
Finally, this unit is available in a dark and light color to suit varied setups, be it interior or exterior.
What Could've Been Better?
There are a couple of things that we'd have liked to improve. For one, the stacked structure does wobble significantly when hanged on windy days. Hence, we 'd suggest placing it on the ground with the PVC pipe. Secondly, you'll have to unstack all the tires to reach the drip tray, which can be a bit of hassle.

Pros
Suitable for soil and hydroponic medium

Dedicated reservoirs

Comes with drip tray and chain

Pocket-friendly
Cons
May sway with wind

Emptying the drip tray is troublesome
Almost halfway through the list, and the Exaco Multi Purpose Ceramic Planter finds an honorable mention. Its smooth, glossy structure is bound to become the perfect addition to your decor, with or without any plants. But that doesn't make it compromise on delivering for  planting requirements.
Why Did We Like It?
No surprises here as the high-glossy ceramic body compelled us to try this product. Its abstract compact design is a refreshing break from the monotony of similar-looking gardening towers. That said, the 17 pockets provide you with enough space for planting small plants like herbs, succulents, strawberries, etc.
Its stable base ensures that you can place it on almost any surface, be it indoors or outdoors. While we decided to make it the centerpiece for our living room's table, you may also keep it on the side or coffee table.
For drainage, the planter utilizes a central bottom hole that keeps excess moisture at bay. Although the water seeps automatically, its manual push-out 'mechanism' guarantees peace of mind for people who might want to take things into their own hands. Lastly, its smooth edges reduce the risk of injuries during planting or watering.
What Could've Been Better?
Due to the cramped placement of the side pockets, you may have to spend more time watering them adequately. Besides, the soil in the middlemost pocket takes longer to dry. So, it may not be a fit for succulents.

Pros
Can be used in aquariums

Drainage hole has a pull-out plug

Ideal choice for holiday gifting

Available in four vibrant solid colors
Cons
Watering is a time-consuming task
If you're a true-blue DIY enthusiast, then the Trumilu Stackable Planter Vertical Garden is sure to become your favorite. Not only can this tower garden be built piece-by-piece, but its compact design is suitable for smaller patios, lawns, or balconies.
Why Did We Like It?
At first glance, we absolutely loved the kit, complete with all related accessories. The package includes 15 planting pots, a drip tray and a chain. And each pot is built from robust polypropylene plastic that's resistant to heat and cracks, thereby making it suitable for outdoor use.
Another good thing about this product is that users may decide to stack the pots to form a vertical garden, or use them separately and place them around the house. These are ideal for initiating seeding or for being used simply as additional herb pots.
We also liked how the minimalistic design doesn't overlook the drainage aspect. Each of the 15 pots (which are to be distributed in 5 tiers) is equipped with a couple of drainage holes to prevent unwanted moisture buildup. However, you may modify their size or drill more holes as required.
Finally, the brick-like terracotta color blends with varied setups to enhance the overall look of the space. For its relatively affordable price, there's nothing more that we could've asked for!
What Could've Been Better?
Similar to the Exaco Multi Purpose Ceramic Planter, watering the pots can be a tricky job. Thus, we'd suggest using a water tube or narrow-necked water pitcher so that all pockets receive sufficient water.

Pros
Color-coordinated organization

Space-saving structure

Can be hanged or placed on ground

Heat and crack resistant build
Cons
Watering the pots is difficult
The Nancy Jain 3-Tier Stacking Planter is a durable and compact tower garden that's a fit for your room or balcony. Its efficient self-watering mechanism reduces your time and effort while providing adequate moisture to all the layers. If budget is a constraint, then this unit is worth your consideration.
Why Did We Like It?
Having tried a number of 5-tier towers, this 3-tier unit provided us with a much-needed break. Its molded-plastic construction comes across as very sturdy, something which will last for years to come. Furthermore, the relatively simple assembly procedure means that anyone can put it together without straining their muscles.
The unit's self-watering grids can certainly be credited for the unit's efficient watering system. Similar to the majority of the recommendations on our list, this one doesn't require you to water the pockets one-by-one. Each pot is equipped with drain holes, which are responsible for maintaining the water flow. And the drip tray below the bottom-most tier collects the excess water. You can use it further to rewater the herbs.
Last but not least, the solid stackable pots can stand on their own without requiring a pole. Plus, the tower with all its pots, soil and plants don't become too heavy to affect portability.
What Could've Been Better?
We felt that the pots could've been a little more spacious to make the potting experience more comfortable. But what bummed us out the most is the absence of a hook on the hanging chain. Hence, you either have to buy one separately or make it from scratch.

Pros
Soil separation grid

Water reservoir on each tier

Freestanding design, can be used with a pipe

Comes in four different colors
Cons
Small pots

Chain doesn't have a hook
As we near the end of the list, the Amazing Creation Stackable Vertical Garden makes a deserving entry. This heavy duty tower garden is a one-stop solution for your indoor gardening needs, thanks to the multiple beneficial features. What's more, the pocket-friendly price will suit most budgets.
Sale
Why Did We Like It?
To start with, we appreciate how the pots are designed to facilitate proper growth for all plant types. Each pot has 3 planting areas and the 5 pots can be stacked vertically. The resultant space will come in especially handy if you're planning to grow plants that become rather dense upon maturing.
Moreover, the soil separators are engineered to provide proper air circulation, a feature that has been missing in some of the premium units. In tandem with the trickle-down drainage holes, the pots can strike the right balance between moisture and aridity. Neither are the roots overwatered nor are they deprived of water.
Owing to its intended drip tray, the bottom tier sits firmly, thereby providing better stability to the upper layers. Its super-grade polypropylene construction is resistant to heat while also being able to take a blow or two.
All in all, the Amazing Creation Stackable Vertical Garden is an attractive and affordable tower garden for both indoor and outdoor use.
What Could've Been Better?
While we are all praises for its efficient drainage and durable construction, we're disappointed with the compromised utility. This is mainly due to the poorly made hanging chain, whose hook is too weak to hold the planter. Hence, we'd strongly recommend to place it on the floor.

Pros
Pots can accommodate up to 5-inch plants

Trickle-down drainage conserves water

Fade and crack-resistant material

Grooved drip tray for reinforced stability
Cons
Hanging chain doesn't serve any purpose
The Happy Place Products Stackable Planter Vertical Garden is another one of our favorite space-saving tower gardens. Built from propylene, this lightweight unit is meant to resist damages from regular use. Be it for self-use or gifting, this vertical garden can do it all!
Why Did We Like It?
Frankly, we were quite intrigued by its lotus-like design that offers plenty of room for planting your preferred herbs. To be precise, there are 3 pots in each of the 3 tiers. And although there is no demarcation per se, we're sure that bigger plants too will have adequate space to grow.
Going back to our point about its design, the tires can be stacked to form a conventional tower garden or used individually like the Trumilu Stackable Planter Vertical Garden. Either way, this unit does well to amp up the decor of the space. Apart from that, the vertical watering system makes the water seep through the soil separating grid to render optimum moisture.
Our experience with the other propylene towers assured us of its durability. The tiers are crafted from solid propylene, which makes them resistant to fade and cracks. Overall, the Happy Place Products Stackable Planter Vertical Garden is one of the most cost-effective products in the category.
What Could've Been Better?
The only problem with this otherwise perfect tower garden is that the label doesn't state whether or not the propylene is food-safe. Hence, we're a bit skeptical about the leaching of harmful chemicals into the plants.

Pros
Comes with a safe and reliable hanging hook

Has a drip tray

Reusable planters

Available in two colors

Tower Garden Buyers' Guide
Buying a tower garden isn't a nerve-wracking job, but getting the best one may take a little longer. After all, who doesn't want to have the perfect garden tower? And to help you with the job, we've put together this small buyers' guide that consists of the key points to be kept in mind during purchase. Read on to know more…
Material
Undoubtedly, the first thing to consider is the material of the tower garden. As is evident from our recommendations, propylene plastic is one of the most preferred materials due to its durability and sturdiness. However, we'd still advise looking for additional features like food-safety, fade-resistance, heatproof, etc.
Other than that, you may also opt for a ceramic tower, whose glossy finishing makes it a popular choice to enhance the decor. But be aware of its fragility.
Tiers And Pockets
The space you want from the tower will obviously depend on your requirements. Homeowners usually prefer those units which have a minimum of 3 tiers and 9 planting pockets. This specification will also work well for first-time gardeners. But for people who'd like to grow a lot of herbs at once, going for a 5 tier and 15 pockets combination will be a good option.
Another thing to note is the size of the pockets. Ceramic towers often have cramped or non-uniform sized pockets, which can make planting and watering difficult. Hence, we're in favor of the propylene towers that have equal-sized pockets.
Placement
Most garden towers have a stackable design, meaning the tiers can be either assembled to form a tower or be used individually. Apart from that, they may also come with a metal chain in case you want to hang the tires on your room or patio.
Likewise, some others have a central hole atop the first tier, which can accommodate a PVC pipe to keep the tower firm on the ground.
Drip Tray
No matter the size or material of the tower, we'd strongly recommend getting one with a drip tray to collect the extra water. On that note, it's worth mentioning that the more affordable options may not come with one, so you may have to get one as per the size of the tier. Make sure that the tray is slightly larger than the diameter of the base tier.
Planting Base
Although most tower gardens can be used for both soil and hydroponic medium, you can buy a specialized unit for peace of mind.

Verdict
There's hardly any gardening tool that matches the convenience of a garden tower.
These humble looking structures can work wonders to channel the gardener in you without the back-breaking hours. And the joy of picking up freshly grown herbs to season your favorite dish makes the idea of getting one all the more irresistible!
So, by now, we're sure you must have made your mind about the perfect tower garden. But in case you still need some more assistance, here are the 3 names that stand a cut above the rest.
While the Mr.Stacky Smart Farm Automatic Self Watering Garden is a high-tech hydroponic tower, the GreenStalk Patented Large 5 Tier Vertical Garden Planter has an efficient vertical watering system. On the other hand, the Exaco Multi Purpose Ceramic Planter is both compact and useful.
With this, it's time for us to wrap up today's guide. We are eager to hear about your verdict in the comments down below.
Till we meet again!
Related articles
Related Articles
17 Best Self Watering Planters
40 Best Online Gardening Stores
13 Best Potting Mix For Orchids
Gorgeous Succulent Planters Instantly Beautifying Your Home
Spectacular Succulent Wreaths and Monograms