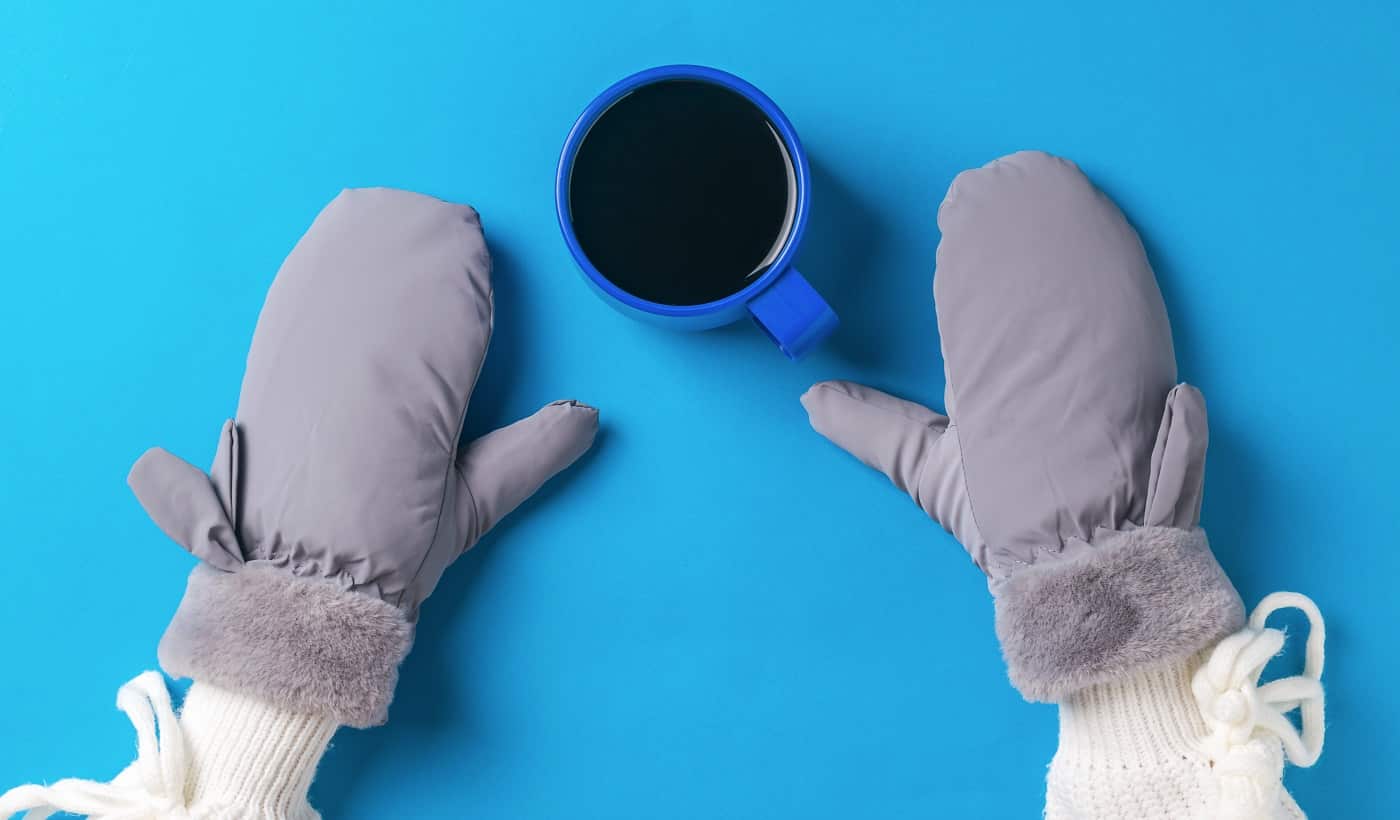 Enjoying the winter chill is not a problem if you have the right protective gear to keep yourself warm and comfortable.
And a nice, warm pair of mittens is ideal for your hands, rather than an ordinary pair of gloves that may let the cold wind creep in. It offers the right insulation from snow and cold winds and also keeps away the moisture of the surroundings.
But like every other product nowadays, you'll find hundreds of mittens available out there. As such, choosing an ideal option that will offer you the right protection becomes difficult.
Hence, to make your task easier, we bring you this carefully curated list of the 9 best warmest mittens. Each option has its pros and cons mentioned to help you make a wise decision.
So, without any further ado, let's dive into the reviews.
Best Warmest Mittens
IMAGE
PRODUCT
DETAILS

Our Top Pick

Our Top Pick

Whiteleopard Warm Lining Mittens

Crochet knit design on the outside
Fleece interior lining

VIEW LATEST PRICE →

Tough Outdoors Winter Ski Mittens

Black nylon shell
Thermal insulation

VIEW LATEST PRICE →

Alepo Winter Wool Mitten Gloves

50% wool and 50% acrylic shell
Anti-slip design

VIEW LATEST PRICE →

OZERO Winter Gloves Ski Mittens

Thinsulate insulation
Made of nylon and TPU

VIEW LATEST PRICE →

N'Ice Caps Ski Mittens

Insulated with 100 Gm of 3M Thinsulate
Elastic in the wrist area

VIEW LATEST PRICE →

Andake 90% Duck Down Mittens

90% down and 10% feather material
4-inch long knitted cuffs

VIEW LATEST PRICE →

EXski Ski Mittens

FAN-TEX TPU membrane
Palm area made from two kinds of PU leather

VIEW LATEST PRICE →

Savior Heated Mittens

Rechargeable Li-ion batteries
Split-finger design

VIEW LATEST PRICE →

Carhartt Men's Insulated Mitt

Digital grip palm
Polytex shell

VIEW LATEST PRICE →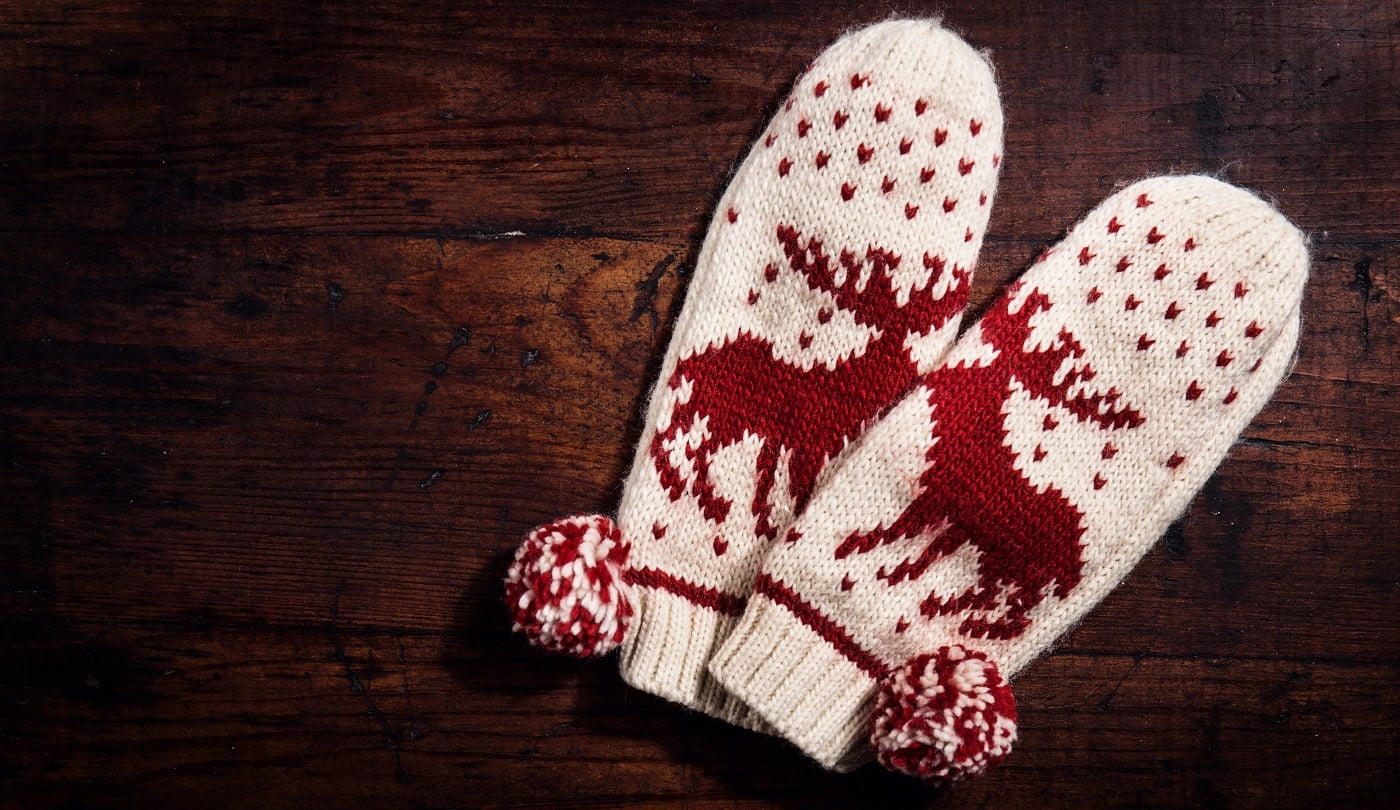 This pretty pair of women's mittens from Whiteleopard is one of top recommendations, since it helps provide utmost protection to your hands. It can also be a perfect gift item for your friends or loved ones and can be stretched to fit any size. Plus, there are quite a few other exciting features that make it an ideal choice for anyone, so read on to know more about this product.
Sale
Why Did We Like It?
To begin with, we loved the fleece lining on the interior of these mittens, which helped to keep our hands warm and cozy throughout winter. The double-layer knit of wool and fleece makes the mittens thicker and provides ultimate protection to the user's hands, preventing their skin from becoming too dry.
Moving on to the outward look of these mittens, these are elegantly designed with crochet knit on the outside. As such, they provide a stylish look that would go very well with any winter attire. So, if you are thinking of giving one of these to your dear friend, there is no doubt that they will love the design.
Besides, these mittens are also quite easy to clean and maintain, as you can simply spot clean or hand wash them. Note that you should not wash them with brushes or in washing machines since the material is soft and tender. 
What Could've Been Better?
Although these mittens offer the perfect combination of style and efficiency, they are not suitable for wearing during shoveling or handling ice scrapers. That's because their soft material can stick to the small grips and may even tear accidentally.
Pros
Keep your hands comfortable and warm

Crochet knit gives a stylish look

Can be spot cleaned or hand washed

Can be stretched to any size
Cons
Cannot be worn while shoveling
If you are looking for an ideal pair of mittens for comfortable skiing on snowy winter days, this product from Tough Outdoors will be a great choice. It is also suitable for various types of outdoor tasks, unlike the majority of other mittens that are not strong enough. You get this product in a variety of sizes ranging from X-small to X-large.
Why Did We Like It?
First of all, the weatherproof quality of this product seemed to be the most significant among all its features. Each of the mittens consists of a strong nylon shell, a TPU membrane, and synthetic leather covering on the palm area.
Together, these materials create a breathable and waterproof barrier to prevent any moisture from entering the mittens. Plus, sweat can escape easily from the mittens, so that you don't face any discomfort.
Further, the presence of wrist lashes on the mittens allows them to dangle safely from your wrists while you are taking a photo or texting a friend. This way, you can take them on and off without having to worry about losing them.
Additionally, the mittens are enhanced with thermal insulation, so that your hands stay toasty and dry throughout the winter season. 
What Could've Been Better?
The only issue we found with this product on its arrival was an open seam on the inside stitching. So, initially, the cold began to creep in from the gap, and we felt a bit uncomfortable. But on reporting the issue to the manufacturer, the fault was corrected in a few days. Hence, if you face a similar issue, make sure you inform the manufacturer as soon as possible.
Pros
Forms a protective barrier to keep out moisture

Allows sweat to escape easily

Dangles safely from the wrists when not being used

Keeps hands warm and dry
Cons
Inside stitching may have open seams sometimes
Next we've picked these high-quality mittens from Alepo, which are different from those commonly found in the market. These mittens are available in a wide range of colors and go really well with beanie scarves to give you the perfect winter look. This product will also be comfortable to wear during cycling, gyming, biking, hiking, or any other winter sports.
Why Did We Like It?
The most notable feature of these mittens is their premium-quality shell made of 50% acrylic and 50% wool, which you will seldom find in other products. It makes them soft and comfortable and also highly elastic, so that it fits most teen girls and older women. Added to this, the mittens are lined by warm and thick fleece, which makes them look chic and fashionable with any winter clothes.
Also, this product has an unique anti-slip design and consists of faux suede on the palm area, which helps you grip the steering wheel firmly while driving. You can also hold your phone without having to worry about it slipping from the hands.
Further, these mittens have a plush cuff that blocks out snow and wind, keeping you warm throughout winter and autumn. Plus, its special thumb makes operating touch screens of mobile phones and other devices quite easy even with your gloves on. 
What Could've Been Better?
We found that these mittens absorbed water quite easily and became wet within a short while. And the material being thick, it took time to dry up as well. So, you must see to it that this product is kept away from water. For this, it also takes longer to dry up after it's washed thoroughly.
Pros
Soft and comfortable

Highly elastic

Facilitates easy gripping

Comes with special touch screen thumb
Cons
Absorb water quite easily
Get all-day warmth and ultimate comfort with these wonderful ski mittens from OZERO. Made with superior-quality materials, these offer you the long-lasting and steady performance that you desire. This is rare to be found nowadays, which is why we've picked these gloves for our list.
Why Did We Like It?
Firstly, the unique high-quality thinsulate cotton material of these mittens makes them more comfortable than most products you'll find nowadays. Warm TR cotton is also included along with that variety, which keeps it all the more warm throughout the day. Note that you can use these mittens at a temperature of upto -40°F, and they can be comfortably used at a temperature of -20°F.
The next feature that really appealed to us was the nylon and TPU layers of these mittens, which makes them wind-proof and highly water-resistant. These two layers also provide ultimate protection to your hands during rough weather conditions such as snowmelt.
Plus, the original leather lining on the palm area, reinforced by a strong patch between the forefinger and thumb provides superb durability to the product. 
What Could've Been Better?
Although this product works perfectly to secure your hands during the coldest of winters, it may be smaller in size for some people. In fact, the size that you normally go for while buying gloves may not be suitable for you.
So, taking a size greater than your normal size would be ideal in that case. In case there is a problem with the fitting, you should report to the manufacturer immediately.
Pros
More comfortable than ordinary products

Can be used during temperatures of up to -40°F

Wind-proof and water-resistant

Offers great durability
Cons
May be smaller in size in some cases
If you want a comparatively more eco-friendly product that would also provide the ideal warmth and comfort, this one from N'Ice Caps will be perfect for you. It will be ideal for all kinds of outdoor activities like snowboarding, shoveling, and skiing. Note that these are available for both men and women and come in a variety of sizes as well.
Why Did We Like It?
We really liked the insulated material of these mittens, which always kept us warm even during extremely cold temperatures. What does the trick is the 100 gms of 3M Thinsulate used to make this product, which also gives it the waterproof property that many long for in their gloves. As a result, your hands are kept dry even during icy, wet and snowy conditions.
Moving on to the ease of use, these mittens have elastic in the wrist area, which allows you to comfortably fit it into your hands. Plus, the loop and hook system of closure provides adjustability and makes the fitting tight and secure.
Furthermore, while keeping your hands dry during snowy weather, it also makes sure that water vapor can penetrate through. That way, the product provides the skin with the breathability that it needs. 
What Could've Been Better?
The only disappointing aspect about this product was that the color of the inner lining may sometimes bleed onto the fingers. This may be due to inferior quality color being used for the mittens. As a result of this issue, the color on the inner side naturally may fade out quite fast.
Pros
Keeps the hands warm always

Keeps hands dry even during snowy weather

Fits in the hands comfortably

Provides the skin the breathability that it needs
Cons
Color of inner lining may bleed onto fingers
The next pick that we have for you is this pair of stylish mittens from the well-known brand Andake. It also provides you with the ideal quality and durability that you want and comes in different shapes and colors to suit the preferences of customers. Note that these mittens can be worn by both men and women.
Why Did We Like It?
The most notable feature of these mittens is, of course, the 90% down and 10% feather used to make them. Regarded as one of the best materials used to make gloves, this combination makes the mittens warm and tender and protects your skin from snow, dust, and cold winds.
Another great feature of this product is its long wrist design, which further helps to provide a warm experience with a lock temperature of 98°F. Added to this, you also get a breathable performance, thanks to the breathable and waterproof TPU layer present in the mittens.
Moreover, the mittens come with 4-inch knitted cuffs, which are elastic enough to provide a comfortable and secure fit. They also help in keeping the cold winds and snow out while you are enjoying any winter sport. 
What Could've Been Better?
Although we were more than satisfied with the performance of this product, we found its thin fleece lining to be a little harsh for sensitive skin. So, it might not be the ideal product for people who have very sensitive skin. However, in case there is a minor skin reaction, you can deal with the issue by keeping your hands moisturized.
Pros
Keep the hands warm and comfortable

Provides a breathable performance

Offers a comfortable and secure fit

Keeps out cold winds and snow during winter sports
Cons
Fleece lining may not be suitable for very sensitive skin
EZski is known for its range of highly functional and cost-effective products for snow sports. These efficient mittens from the brand are among the best it offers and make for an excellent choice for sledding, snowboarding, snowmobiling, and other winter activities. You can get this product in three different colors and a variety of sizes to suit.
Why Did We Like It?
We begin by discussing the enhanced waterproof property of this product since it seemed to be the most significant among all its features. These mittens consist of a branded FAN-TEX TPU inert membrane that creates a preventive barrier to keep out moisture or water from wetting your hands.
Plus, the nylon outer shell and leather palm area are also water-resistant, which makes these mittens perfectly waterproof. Further, the palm area is made from two kinds of high-quality leather, which helps to increase the grip on sleds, ski sticks, shovels, snowboards and other objects.
Additionally, the 40g 3M Thinsulate material, along with 140 gm cotton, provides the warmth essential for chilly winter days. It is also quite lightweight and breathable, which makes any movement flexible and helps you complete all outdoor activities smoothly. 
What Could've Been Better?
The only drawback of these mittens is that their sizing is not accurate enough. That's because the small size seems more like medium, so there should've been an extra-small size as well. Similarly, the large size is actually similar to an extra-large size. So, if you choose to go for this product, it's best to check the fittings as soon as it arrives.
Pros
Enhanced waterproof property

Increases grips for all kinds of objects

Provides adequate warmth

Lightweight and breathable
Next in line is this pair of heated mittens from Savior Heat, which offers everything your hands require to stay protected in the toughest winters. It comes with a unique working mechanism and provides a highly durable performance unlike ordinary mittens. These mittens are available in grey, black, and orange colors and are made from genuine leather.
Why Did We Like It?
First of all, these mittens come with 2200Mah rechargeable Li-ion batteries to ensure that the gloves stay warm for a long time. An on/off button is also present at the back of the mittens, and you can even adjust the temperature by 3 levels to get the ideal warmth that you want.
Added to this, we loved the soft leather make of the palm area of these mittens, which made them perfectly windproof and highly water-resistant. There is also an extra heated layer inside this product, which enhances the warmth and comfort further.
Plus, you get a split-finger design that gives dexterity during extremely cold temperatures. And its wrist-belt has an adjustable design that enables efficient fittings for both women and men. 
What Could've Been Better?
We found that the thumb of these mittens was not as warm as the remaining part. Hence, we had to adjust the heating to a level greater than the normal to get the desired warmth of the thumb. But that also becomes a disadvantage as the other fingers become too warm after keeping the heating level up for a long time.
Pros
Lets you adjust temperature by three levels

Has efficient on/off button

Highly water-resistant

Gives dexterity during cold weather
Cons
Thumb may not be warm enough
We've also included these super-efficient mittens from Carhartt in our list, which are specially designed for men. These mittens ensure that you get maximum comfort and flexibility and are highly suitable for outdoor winter activities as well. Note that you can get this product in four different colors made to suit different preferences.
Why Did We Like It?
This product will offer you a higher dexterity than most other mittens you'll find in the market. Behind this magic is the seamless knitting and the digital-grip palm, which enables easy gripping of any object. Plus, the stick-grip thumb and fingers enhance the dexterity of these gloves further.
Moving on to the insulating property, these mittens come with a multipurpose polytex shell reinforced with PU on the palm area. As a result, you get ultra-soft insulation that helps you to keep working outdoors even during extremely cold weather.
Additionally, these mittens use a FastDry technology that helps to wick away any sweat or water coming in contact with them. As such, you get a more long-lasting and perfectly waterproof performance that is rare to be found. 
What Could've Been Better?
We felt the sizing of these mittens could've been more accurate since the small size fit loosely and seemed more like a medium size. So, make sure you check whether the size is alright right after the product arrives. That said, the other sizes such as large or extra-large may not always be ill-fitting.
Pros
Enables easy gripping

Warm and comfortable

Highly waterproof

Long-lasting
Cons
Sizing may not be accurate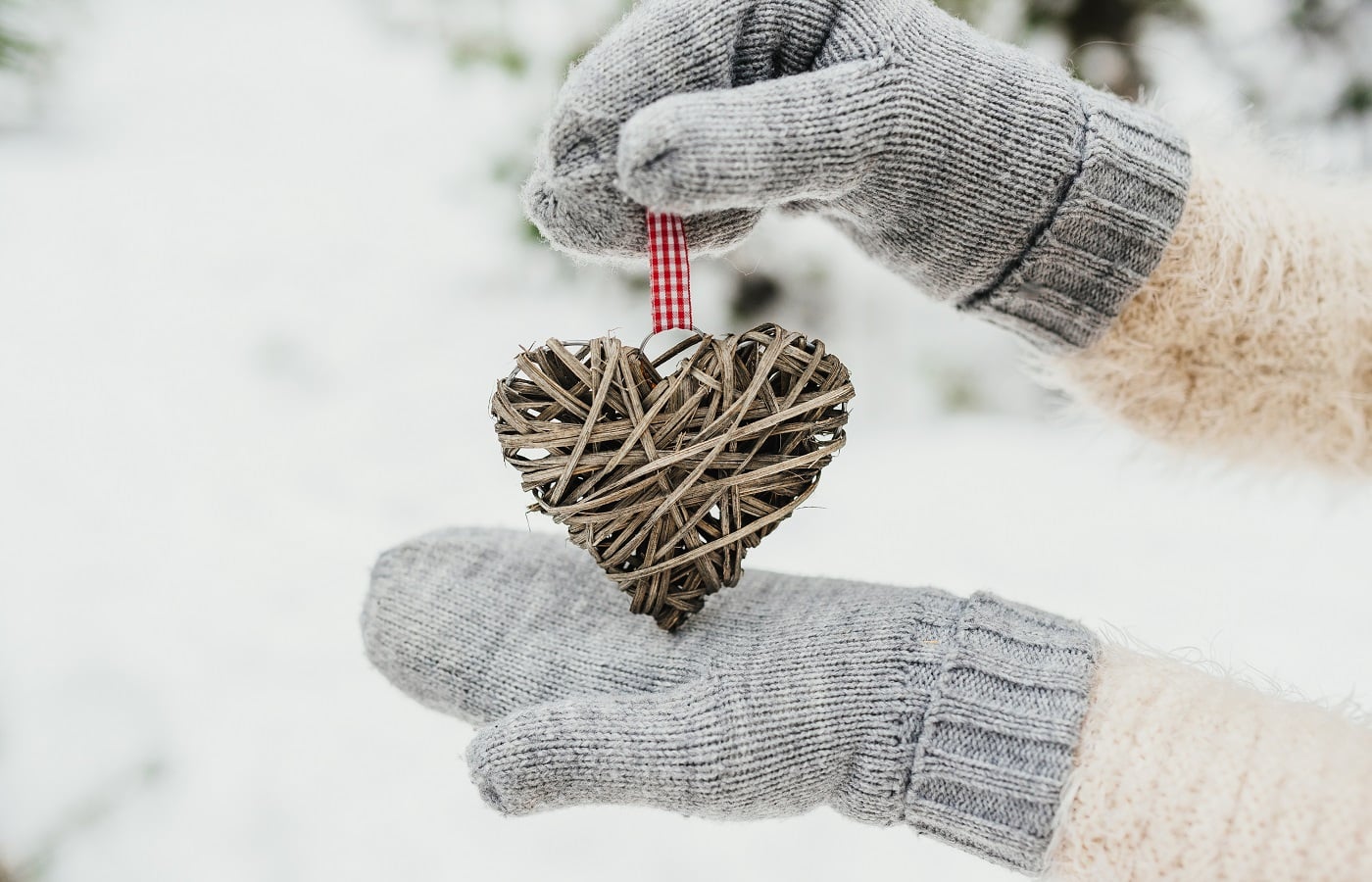 Warmest Mittens Buyer's Guide
Buying a mitten that will provide you with the right warmth and comfort is not difficult if you follow the right approach. Considering your needs and preferences before moving on to make a choice is essential.
That's because a hasty or random decision might lead you to make a wrong choice, which may not yield the performance that you desire. Hence, in this section, we briefly explain a few essential factors that you need to keep in mind before choosing an ideal pair of mittens for yourself.
Permeability
This is a key factor to consider, since you might require using the mittens during moist conditions. In such a situation, preventing moisture from entering through the surface of the mittens is essential, which may not be possible for inferior quality products.
However, there are several highly waterproof and water-resistant varieties available, and all the products included in our list have these beneficial properties. So, don't forget to check the permeability of any product while going through its details.
Leather
In most mittens, leather is used in making the palm area, which gives them the ability to resist cold winds and water efficiently. Note that superior quality leather must be used in mittens to ensure that it is able to offer the desired protection.
Generally, good quality leather will be thinner and will also offer greater dexterity to the mittens, making it capable of being used for any outdoor winter activities.
Insulation
The mittens that you buy must always keep your hands comfortable and warm, and an efficient insulation is necessary to fulfill this basic requirement. Generally measured in grams, the ideal insulation in any mitten is at least 300 gms and may be of two types, namely synthetic and down.
While down insulation is the more popular option due to its breathable, warm and lightweight properties, synthetic insulation may be less warm and heavier. The only drawback of down insulation is that it's much more expensive than the synthetic type.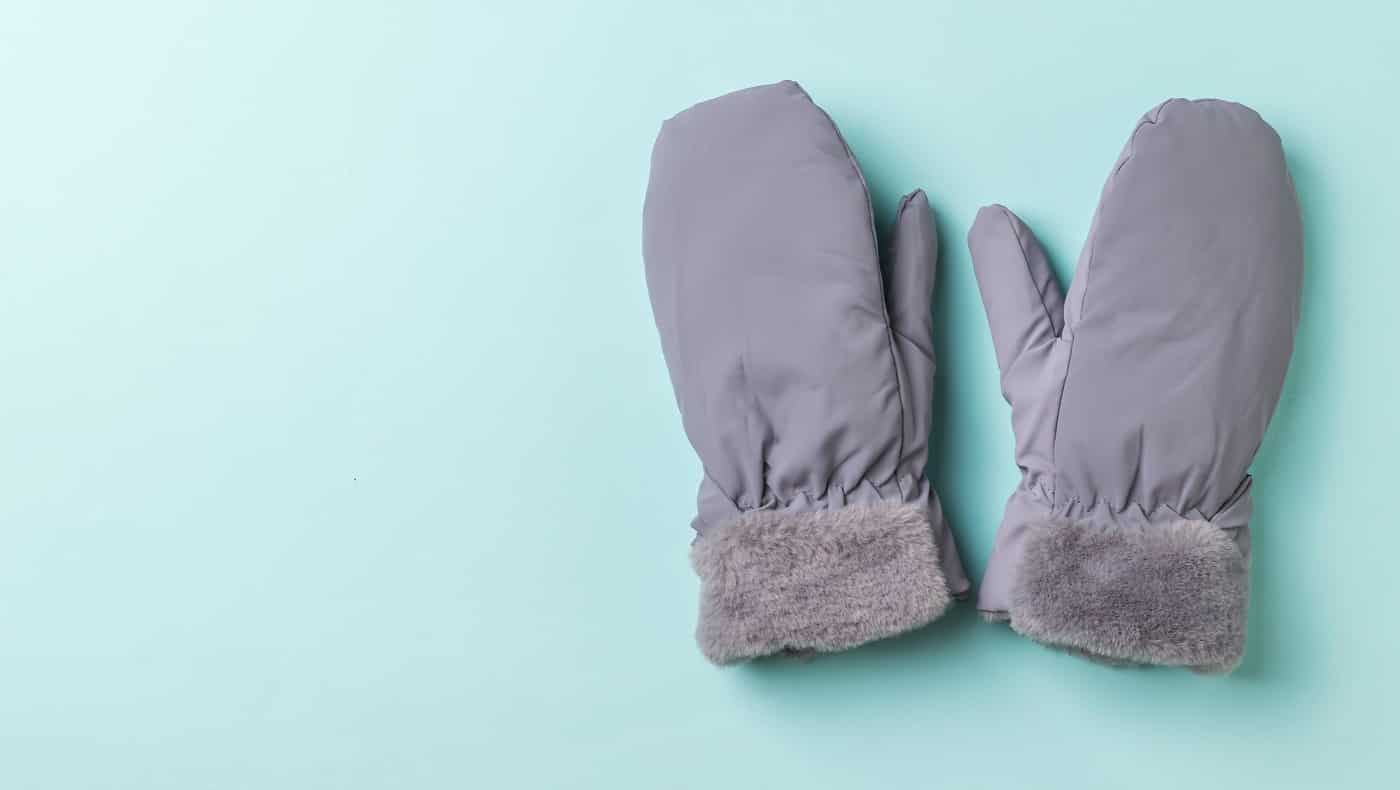 Verdict
That's all the time we have for you today! We hope you will find it easier to choose the best pair of mittens now.
But before signing off, we would like to recap our favorites from the list. If affordability and high quality are equally important factors for you, the Whiteleopard Warm Lining Mittens will be a great option to go for. These will look super stylish with any outfit and will also keep your hands protected throughout the chilly winter days.
On the other hand, if you want a pair of long-lasting mittens for your winter skiing sessions, the Tough Outdoors Winter Ski Mittens will be an ideal choice. They are a tad more expensive than the product from Whiteleopard, but will be suitable for most kinds of outdoor activities.
Let us know whether you agree with our verdict in the comments section below.
Till we meet again!
Related Articles