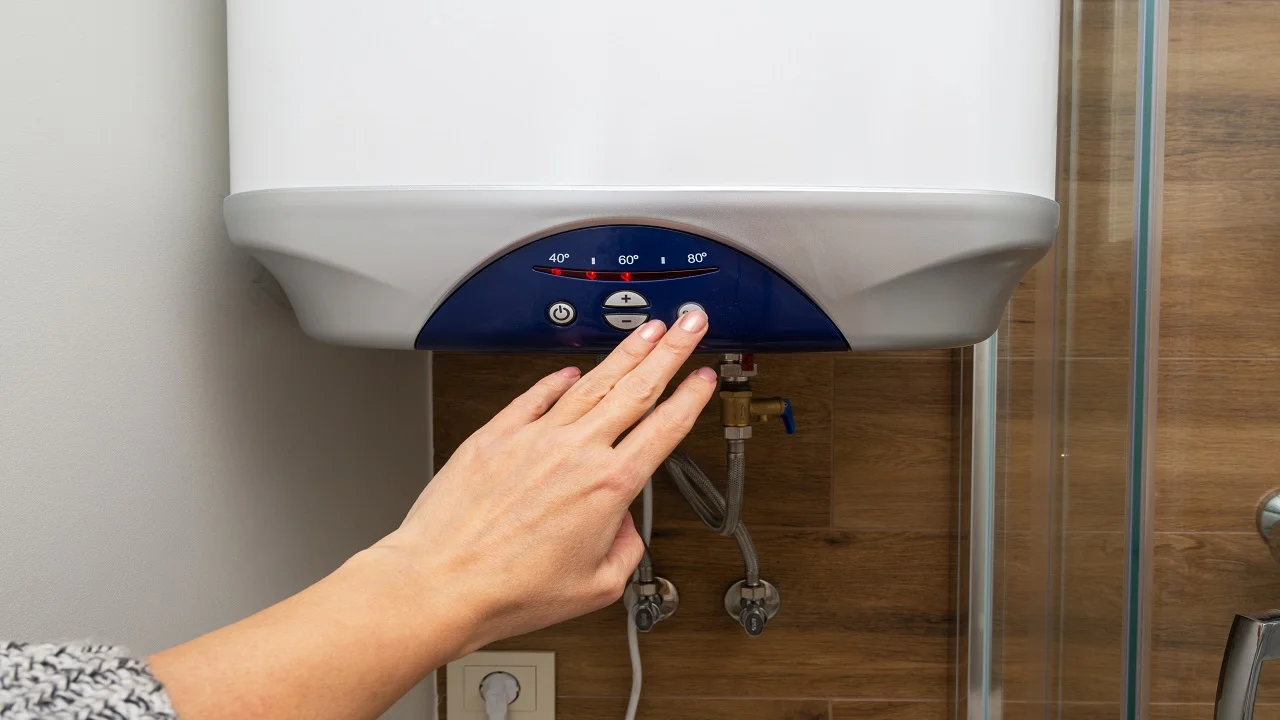 I found Rheem hot water heaters tick all the boxes in terms of durability, safety and energy efficiency. Even Rinnai, Stiebel Eltron, and Ecosmart are reliable brands equipped with Wi-Fi technology, wall and floor-mounted cylinders, and a central ventilation system. 
Gone are the days when water heaters were available only in gas or electric variants. With advancements in technology, water heaters are witnessing enormous growth, as hybrid water heaters and tankless water heaters are also available. 
But, among the thousands of brands, how'd you know which brands of water heaters are the best? That's where this guide comes in, so read on to learn about the 7 best water heater brands! 
Best Water Heater Brands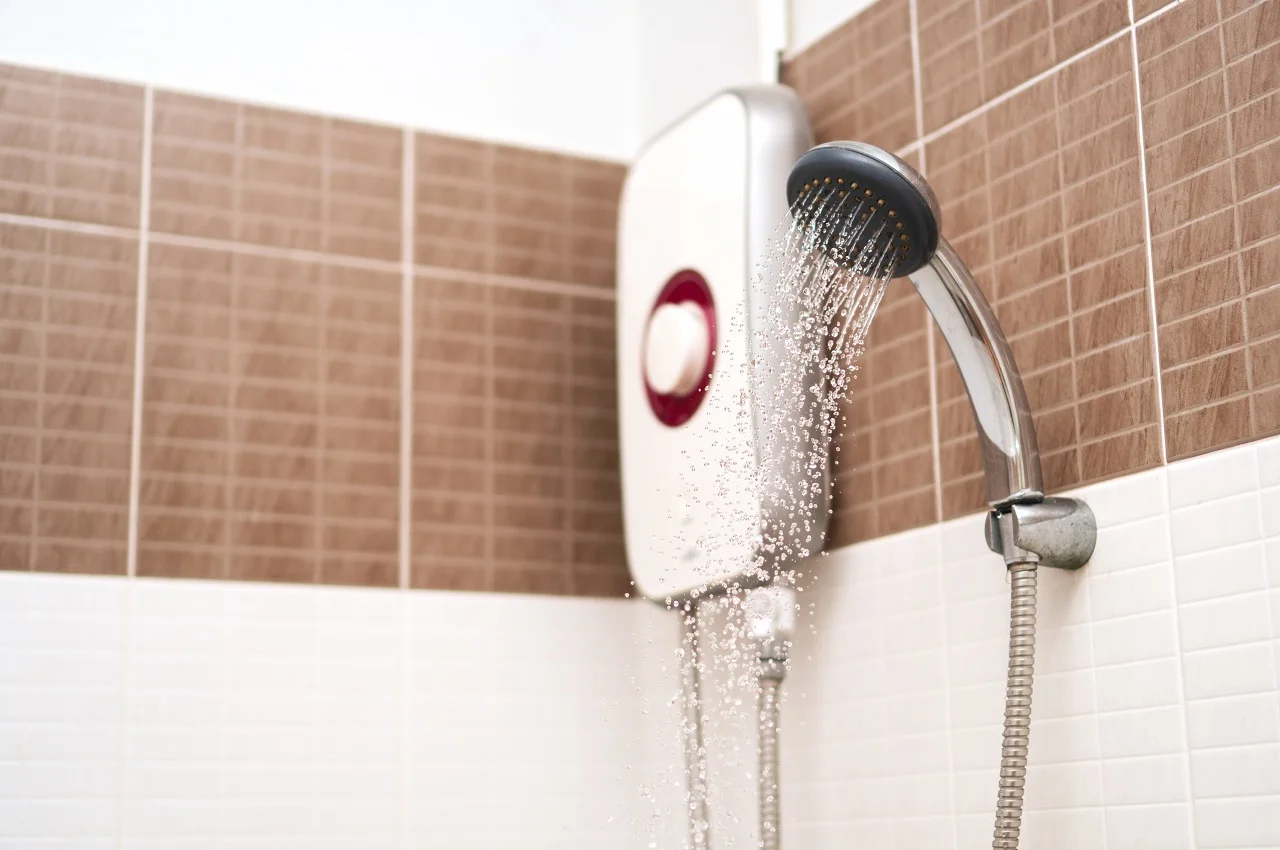 1. Rheem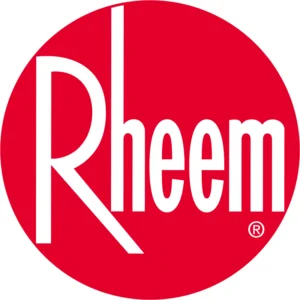 For years, Rheem has been my go-to pick when it comes to heating products because they are built with high-quality materials. On top of that, its heating solutions are less likely to overheat, as they are modeled in accordance with the highest standards of safety. 
Diving a little deep into its inception, the brand Rheem was founded by 2 brothers, Donald and Richard Rheem, nearly 100 years ago. And since then, Rheem has been the only manufacturer worldwide pumping out cooling, heating, pool and spa heating, water heating, and commercial refrigeration products. 
Currently, no other brand except Rheem is considered the largest producer of water heating solutions in North America. 
In the attempt to deliver the highest-quality products, Rheem doesn't compromise on sustainability. Be it selecting materials, responsible recycling, or smart features– every step is taken keeping in mind environment-friendly practices. 
Among the many goals, one is to launch a line of cooling, heating, and water heating solutions that would reduce up to 50% of the carbon footprint of the brand. 
Coming to its innovative solutions, the brand supplies a range of products for commercial and residential spaces. Among them are condensing tankless gas water heaters, non-condensing tankless gas water heaters, and electric tankless water heaters. Each of these water heaters is supplied in both outdoor and indoor models. 
Rheem also supplies hot water hose sprayers whose attachment hardly runs short of hot water to meet various needs. Designed for homeowners, hot water hose sprayers are easy to use and considered ideal for washing dogs or cleaning patios. 
This point-of-use Rheem electric water heater boasts a space-saving design, which is why it can be installed in any corner of the kitchen or bathroom. Further enhancing the aesthetics is the gray finish that blends seamlessly with all kinds of décor, exuding elegance into the space. 
An adjustable digital temperature display with dial control is added on the front side of this Rheem water heater, which makes it an easy-to-use heating solution. Like most Rheem water heaters, it is made energy-efficient and saves water when installed in proximity to plumbing fixtures. 
Since it is a tankless water heater, it doesn't require venting and can be installed anywhere, unlike electric tank water heaters. But this compact tankless water heater is, surprisingly, powerful and supplies up to 9.5 gallons of hot water per minute in warm weather– that's what makes it the best electric water heater. 
You can use the hot water for doing laundry, washing dishes, bathing your pets, and still have warm water for a relaxing shower. Moreover, it is compatible with both AC and DC power sources, and is available in 4 styles. So, make sure to choose carefully so that you don't invest in the wrong one. 
And though more affordable than most electric heaters, you'll need to shell out a few dollars for professional installation, as it isn't easy to assemble.
2. Rinnai

Trusted by millions of homeowners and business owners, Rinnai is another water heater brand that excels in manufacturing home heating appliances like energy-efficient tankless water heaters. 
Based in Nagoya, this Japanese multinational company also manufactures other appliances like commercial-use equipment, gas clothes dryers, and kitchen appliances. Despite being launched a century ago, Rinnai has managed to remain the no.1 brand for tankless heaters in North America even today. 
Of course, its industry-leading warranty isn't the only reason behind its top position. Rather, its fulfilled promise to create a healthy way of living through its innovative solutions has earned it the brand customer loyalty. 
Every tankless heater offered by the brand is built to commercial-grade standards. Even then, they are tested for quality to ensure the appliances are safe for use. 
Ease of installation is another noteworthy feature of the tankless electric and gas water heaters, making it a much sought-after brand by consumers. In fact, condensing, non-condensing, indoor or outdoor tankless water heater– no matter what you're looking for, the company has it all. 
Its tankless water heaters offer an unlimited supply of hot water because they heat the water continuously so that you can use it whenever you want. I also like the fact that each of its tankless water heaters is compact, meaning they can be mounted in mud rooms, cabinets, closets, or other small spaces. 
If you've been looking for a smart water heater, Rinnai electric tankless water heaters would be the best bet. That's because they are integrated with WiFi technology, allowing users to monitor and control the unit using a smartphone.
Compared to tank-style water heaters, tankless water heaters are easy to maintain. Even if any component gets damaged, the unit can be repaired quickly, eliminating the need to replace it. 
The Rinnai RU199iN Condensing Tankless Hot Water Heater is a popular option among home and business owners because of its instant heating feature. 
Thanks to it's in-built ThermaCirc360 technology, this hot water heater provides heated water quicker than other gas hot water heaters, though an electric pump is needed. Where most hot water heaters run on electricity, the Rinnai hot water heater uses gas to heat water. That means it is more energy-efficient than electric hot water heaters, cutting energy costs. 
Its claims of energy efficiency are testified by the UEF rating (Uniform Energy Factor). On top of that, it's Energy Star-certified, so rest assured, it won't consume a lot of power when turned on. As for the water pressure, the water flows at a rate of 11 gallons per minute, which makes this tankless water heater suitable for homes with 1 bathroom. 
Coming to the controls, the water temperature can be adjusted via the control panel. But as it's integrated with optimal control smart Wi-Fi technology, you can control the unit using your smartphone via voice commands. 
Unlike a tank water heater, the durability of this tankless water heater is top-notch, as rusty sediments don't accumulate in it. And available in multiple styles and patterns, this tankless water heater is covered by a generous warranty – 15 years for the heat exchanger, 5 years for labor, and 1 year for parts. 
3. Stiebel Eltron

Another brand that I stumbled upon while searching for water heater brands is Stiebel Eltron, known for manufacturing central heating products. 
With the aim to manufacture innovative products at the highest level, Stiebel Eltron was founded by Theodor Stiebel nearly a century ago. Even today, the brand stays true to its claims, and that is why its electric water heaters are preferred by homeowners.  
Furthermore, the company stands for a sustainable future, which is why its innovations are highly energy-efficient, meaning they consume less energy to make your space cozy and comfortable. And its efforts to produce high-quality products were noticed by many, which is why the brand has received multiple awards. 
Point-of-use water heating systems, whole house water heating systems, space heating, and hand dryers are a few of the innovative solutions offered by Stiebel Eltron. But what separates it from other brands is that it supplies both tankless and storage tank water heaters. 
Because large volumes of water are stored in storage tanks, storage tank heaters are ideal for homes with big families. Plus, the brand offers its hot water systems in both wall and floor-mounted cylinders, making them ideal for a variety of purposes. 
Compact heaters are offered by the brand to heat spaces when the weather is overly cold. That's not all; central integral ventilation systems, air conditioning units, and heat pumps are also available to make your space comfortable. 
Despite being a tankless unit, this Stiebel Eltron water heater guarantees on-demand and continuous supply of hot water. This top-rated Tempra whole-house electric heater is engineered in Germany with the highest standards of safety. 
Running on corded electric, it relies on a 240V outlet to deliver hot water across water fixtures. Even though it supplies on-demand hot water whenever needed, it doesn't consume as much energy as other electric water heaters. 
As for the design, this energy-efficient water heater is finished in white color, which is why it blends seamlessly with all kinds of décor. Added to that is its small and compact body that doesn't require much space. With its dimensions of 4.63 x 16.63 x 14.5 inches, this electric water heater can be mounted in any corner of your home. 
Inside the unit is a copper-sheathed heating element nestled in a copper cylinder that further reduces energy consumption.  
A digital control display is added to the center to allow homeowners to increase or decrease the temperature without trouble. Featuring an electronic activated switch, this hot water heater produces about 60 Hz noise while operating, which is relatively low. Therefore, it's a quiet device in comparison to other electric water heaters. 
What I also like about the Tempra Plus water heater is that it's covered by a generous warranty. You get 3 years warranty on the components and a 7-year coverage on leakage. 
Though on the pricier side, this electric water heater is available in multiple options, from Tempera 12 Plus (12 kW) to Tempera 36 Trend (36 kW). Not only that, but this energy-efficient water heater is also available in 2 variants – water heater and water heater + circuit breaker.  
4. EcoSmart

Want to add or upgrade the water heater in your commercial space? Check out EcoSmart, whose green technology water heaters provide a constant supply of hot water without harming the environment. 
What I particularly like about the brand is that it uses state-of-the-art technology to manufacture its heating solutions. Even then, its tankless water heaters are easy on the pockets, meaning you won't have to spend much on upgrading to them. 
Its wide range of heating solutions is another reason why I like the brand. Tankless gas water heaters, tankless electric gas water heaters, condensing tankless electric water heaters, pool and spa heaters, and water heater boosters. Even eco-mini tanks are supplied by the brand, which are usable with storage tank water heaters or tankless units. 
EcoSmart, unlike many other brands, takes the initiative to educate consumers about its water heaters. And that is why its website has a "videos" section, wherein you'll find tons of helpful clips, such as how-to installation guides and product overviews. 
Even manuals on hot water heaters are available on its site– all you need to do is toggle to the "support" section. These resources are particularly helpful for people who've just switched to EcoSmart products. 
Coming to tankless water heaters, they are designed keeping in mind the needs of diverse home and commercial owners. Laundromats, doctors' offices, or restaurants– its heating solutions are designed for all types of commercial establishments. 
Like residential, its commercial water heaters are efficient and economical. So, you won't have to spend a fortune to install tankless water heaters or storage tanks. 
Measuring 3.75 x 8 x 11.5 inches, the EcoSmart Eco 11 Electric Tankless Water Heater is slim, sleek, and 90% smaller than traditional electric water heaters. Because of its space-saving design, this water heater can be installed anywhere and you won't have to wait long to get hot water. 
Furthermore, this 13 kW electric water heater supplies endless on-demand hot water in bathrooms, office break rooms, small sinks, and other low-flow applications or point-of-use. Unlike tank-style water heaters that maintain temperature even when not in use, it provides hot water only when needed. 
Another feature I like about this electric water heater is that it is 99% thermal energy-efficient, which isn't the case with tank water heaters. On top of that, it is integrated with advanced self-modulating technology, which means it doesn't use excessive energy to heat water. 
Although the GPM depends on the inlet water temperature, it offers between 1.3 and 3.1 gallons of water per minute. 
What's more, this ETL (electronic testing laboratories) product is AHRI Energy Star-certified and lead-free, which is a bonus. This water heater also scores high on aesthetics, coated in white color with a digital display panel equipped towards the center. 
Even installation is relatively easy, so you won't have to call for professionals unless you aren't a pro at DIY work. Though the installation manual is supplied by the brand, homeowners can refer to the installation guide on the website. Or, simply get in touch with the customer support team, and you'll be able to assemble the unit easily. 
5. Bosch

In the appliance industry, Bosch is quite a name because of the numerous innovative solutions it offers. Founded by Robert Bosch in 1886, the company is committed to the care and requirements of the public. Since its inception, Bosch has developed and continues manufacturing innovative solutions for residential and commercial needs. 
In recent years, the brand has shifted to a sustainability strategy when it comes to manufacturing products and has achieved carbon neutrality. 
Among the various innovative solutions offered by Bosch are single-zone mini split air conditioners, thermostats, and water heaters. Each of these is designed to make individuals' lives comfortable. 
Speaking of water heaters, Bosch offers tankless water heaters, mini tanks, and electric storage tank water heaters. 
Its water heaters are neither too large nor too compact; rather, they are of the right size. As for electricity consumption, they are in-built with the latest features and technologies to conserve energy. 
Unlike local-quality water heaters, they are designed with strong and sturdy materials to ensure long-lasting performance. 
In regards to electric tankless water heaters, the brand offers them in 4 sizes, whereas whole-house tankless systems are supplied in 2 sizes. On the other hand, mini tanks boast a space-saving design that is ideal for installation in small spaces like underneath a sink. 
Equally noteworthy is that installation isn't too much of a task when it comes to Bosch water heaters. However, if you aren't confident in your DIY skills, opting for professional installation would be best. 
Available in 2 sizes– 2.5 gallons and 4 gallons, the Bosch Electric Heater is a battery-powered unit. 
This mini-tank doesn't require too much space for installation and can be mounted on any corner, even beneath the sink, owing to its dimensions. I'd recommend installing it beneath the sink for on-demand hot water needs. 
Moreover, the 4-gallon capacity water heater has a fast recovery rate, meaning you won't have to wait long at the sink to get hot water. But note that it supplies hot water to only 2 sinks at one time. 
This convenient hot water heater is versatile, as it can be used in 3 ways. Other than a sole water heating source, you can use it as a supplemental water heating system or a buffer fitted in line with tankless water heaters. 
Installing this mini-tank water heater won't be troublesome– make sure to go through the instructions in the manual, and I'm sure you'll be able to pull off the task with ease. To ensure the user's safety, a temperature or pressure relief valve is added to the unit.
6. Eccotemp

One of my favorite brands that manufacture energy-efficient water heaters is Eccotemp, a family-owned business that has been operating since 2004. 
What separates it from the majority of the brands is its focus on customer satisfaction. And that is why the company uses the latest technological advancements to engineer its products so that they function efficiently and make customers' life comfortable. 
All of its products are designed such that they consume less energy, which is beneficial for both your pocket and the environment. 
Throughout Australia, Europe, and North America, Eccotemp has more than 2,000 major and independent retailers. Notably, it has been recognized as the #1 supplier of portable tankless water heaters worldwide. 
Plus, its range of options is vast, as it provides almost everything homeowners would need. Portable tankless water heaters, mini tanks, indoor and outdoor gas tankless water heaters, and EZ flush systems.
Better yet, Eccotemp is among those few companies whose water heaters are integrated with smart features. That means you won't have to walk to the unit to turn it on or off or change the settings. Everything can be done from your comfort zone via your mobile phone. 
Each of its products can be connected with the Eccotemp SmartApp, after which users can check the energy consumption along with the energy costs. This way, you can keep track of your energy consumption and lessen or increase the operating time accordingly.
Most importantly, Eccotemp water heaters boast a bold design that complements bold interiors, merging modern design elements with cultural and global influences.   
What impressed me the most about this tankless water heater is the 1.5 gallons per minute hot water output. 
Straight off the bat, this heater weighs no more than 11.2 pounds, which makes it a lightweight unit. As such, carrying it from one place to another wouldn't be as challenging as you think. 
In fact, it is so lightweight that you can take it camping, besides using it for washing your pets in the backyard. Connecting it to a garden hose is also easy due to the low-pressure activation of 20 PSI. 
Where other tankless heaters rely on electricity for power, this outdoor unit runs on a liquid propane tank and is equipped with an electronic ignition system. That is why it's an ideal hot water heater for people on the go.
Featuring a carry handle, it is integrated with a safety shut-off feature that gets activated whenever the unit runs for more than 20 minutes. It even gets activated when the water heater is tilted over 45 degrees in either direction.  
Thanks to the manual control knobs, adjusting the temperature and gas flow has never been so easy. Best of all, it's an energy-efficient water heater, so it won't consume a lot of energy while operating. 
7. A. O. Smith

Moving on to the final brand in my list, A.O. Smith is among the world's leading suppliers of water treatment and water heating solutions, and why not?
It focuses on manufacturing innovative solutions using state-of-the-art technologies and later markets them worldwide. Despite that, the solutions are energy-efficient, meaning they consume less energy. 
Interestingly, its water heaters and pressure tanks are usable in both commercial and residential establishments. And besides a electric hot water system, the brand supplies gas-powered water heaters. 
An information center is added to the website, wherein informative pieces are uploaded to educate consumers so that they can choose the right product for their needs. 
As far as water heaters are concerned, they are available in both tankless and tank-style. So, consumers shopping for more than one water heater can order both from the same brand. Be it a tankless or a tank-style water heater, every unit is compact. Therefore, they can be mounted on the walls and won't occupy much space. 
Other than water heaters and pressure tanks, hybrid heat pump water heaters are marketed by the brand. These are energy saving units that lower greenhouse gas emissions to a great extent, so they are ideal for climate-conscious individuals. 
Tall and slim, the A.O. Smith tank type water heater runs on natural gas to heat water. 
Where most tank water heaters have a storage capacity of 50 to 60 gallons, this tank water heater boasts a large capacity of 81 gallons. Hence, this storage tank water heater is ideal for households with 3 to 4 people. 
Also, you need not install any special electric outlet for running this water heater, as it can be plugged into a 120-Volt standard outlet. 
The design of this tank-style water heater is CSA-certified, while the temperature and pressure relief valve is ASME-rated. That means this storage tank water heater is built in accordance with the latest standards to cut down on energy costs. 
What's more, a handhole cleanout is added to this storage tank water heater that allows users to access the unit for cleaning. It further features a self-cleaning system that prevents sediment buildup within the tank, thereby maximizing the life of the unit. 
It is also equipped with an electronic ignition system that eliminates standing pilots, thereby saving energy. And on this unit, you get 3 water connection options, with one on the back, front, and top. 
Not to forget, there's a 3-year limited warranty on the tank and 1-year on parts. 
FAQs Regarding Water Heaters
What is the most reliable brand of hot water heater?
Although all brands mentioned on this list are reliable, Rheem is the most dependable brand for water heaters. That's mainly because its water heaters are easy-to-use and built with the highest safety standards, so you won't have to worry about overheating. 
How long does a water heater last?
Water heaters have a lifespan of 8 to 12 years, provided you maintain them properly. However, tankless water heaters can last for as long as 20 years. 
What are the signs a water heater needs to be replaced?
A few tell-tale signs your water heater needs to be replaced are as follows:
Leaking unit

Rusty or dirty water

Weird noises are coming from the unit

Sediment buildup in the water heater tank

Frequent repairs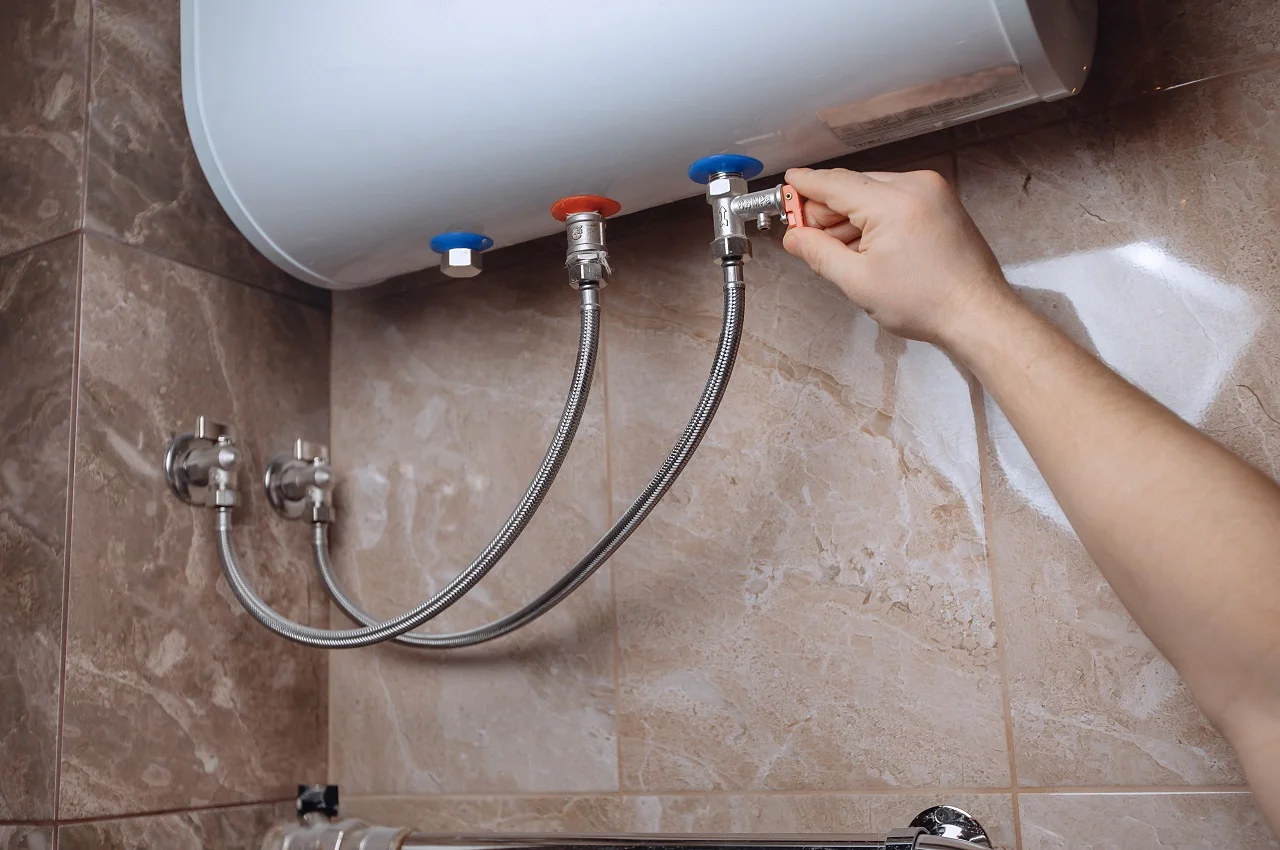 Conclusion
Much like air conditioners and refrigerators, water heaters are a necessity for every household, especially when the temperature drops. 
So, if your water heater isn't functioning properly, now is the time to upgrade to a new unit. With so many options at your disposal, I'm sure you won't face any trouble finding the right one. 
But even then, if you're stuck, I'll help you by highlighting my top picks. Undoubtedly, the Rheem units have the edge over others because its water heaters are compact and do not consume much energy. 
Meanwhile, Rinnai is a close second to Rheem because it offers tankless heaters in both gas and electric variants. Best of all, they can be controlled via smartphones, thanks to the in-built Wi-Fi technology.