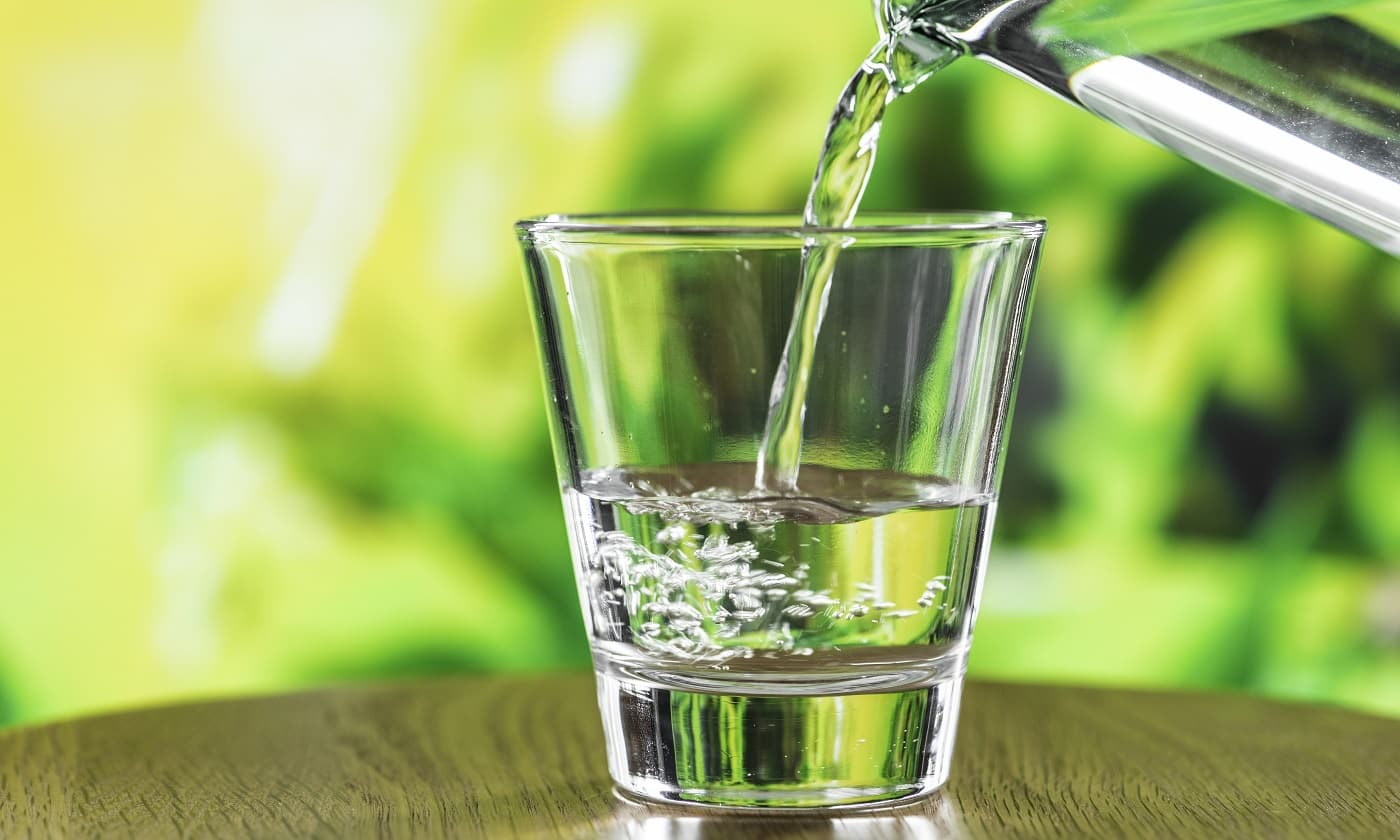 Have you noticed a white chalky film on dishes after they were washed? Hard water can indeed lead to mineral deposits and clogging of faucets. 
It is known to reduce the durability of appliances and lead to dry skin and hair fall. Now, if you are thinking of purchasing a water softener, they are too expensive and can cause wastage of loads of water. That is where a water descaler comes in!
This is a brilliant device that promotes healthy living, needs no maintenance, and will ensure that lime and mineral deposits are prevented. Plus, it will let calcium, magnesium, and other beneficial minerals pass through, making it a perfect choice. 
Having said that, you might face issues with selecting an option, and that is why we have created this list of the 8 best water descalers on the market. There are options for everybody as we have tried to cover every need. 
So, dive in!
Top Water Descalers For Hard Water
IMAGE
PRODUCT
DETAILS

Our Top Pick

Our Top Pick

Eddy ED6002P-US

Weighs 7.8 ounces
Works at 110 volts

VIEW LATEST PRICE →

iSpring ED2000

Measures 7 x 3.5 x 2 inches
Works on water with 10-19 grains per gallon

VIEW LATEST PRICE →

Yarna CWD24

Measures 7 x 2 x 2 inches
Works with pipes up to 1-inch in thickness

VIEW LATEST PRICE →

HQUA 5000E

Weighs 2.27 pounds
Works on water with up to 25 GPG

VIEW LATEST PRICE →

CPTDCL Water Descaler

Detailed manual included
Working voltage of 9V

VIEW LATEST PRICE →

SCALE BLASTER SB-75

7.5 x 4.75 x 2.2 inches in size
For homes up to 4,000 square feet

VIEW LATEST PRICE →

H2oEliteLabs EWC-Maxi

Size of 8.8 x 5.5 x 4.4 inches
Treats up to 35 grains per gallon
IAMPO certified

VIEW LATEST PRICE →

Scalesweeper Water Descaler

Weighs only 2 pounds
Size of 10.5 x 8.5 x 2.5 inches

VIEW LATEST PRICE →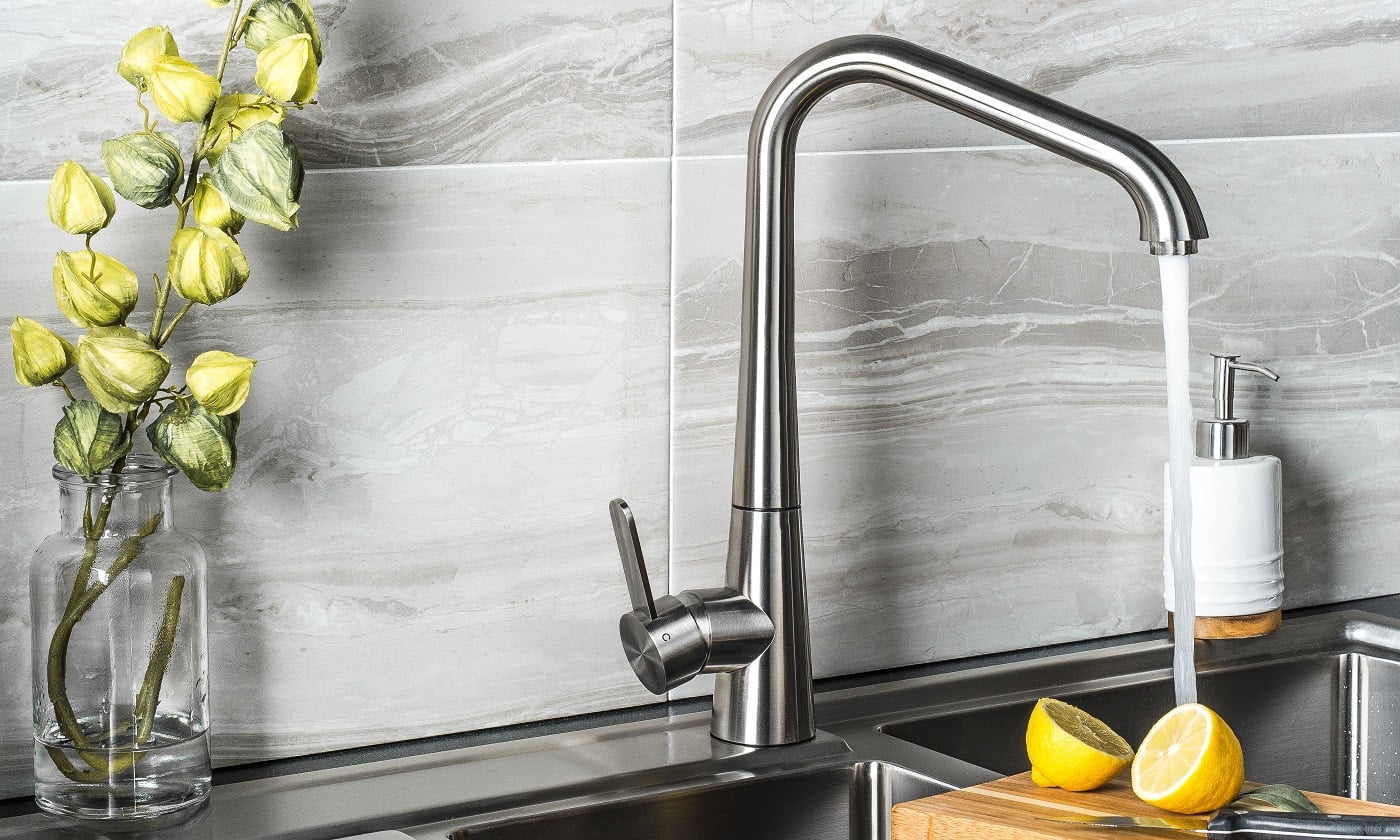 Are you supplied with hard water at home, leading to limescale deposits in faucets and sinks? The Eddy Water Descaler ED6002P-US will help you in descaling without the need for additional plumbing work. And the efficiency of our water heater and washing machine has greatly improved because of this.
Sale
Why Did We Like It?
First of all, this device involves an easy installation process where you just have to place it on metal or plastic pipes. You can do it yourself without any professional help. In case you need some advice, the customer care representatives will help you out. They are very responsive and will attend to your needs when required. 
This model does not require any maintenance, and you can get excellent results in the case of low to medium amounts of grains per gallon. 
Plus, it is environment-friendly and will remove extra salt in the water. We have noticed a lot of improvement to the skin and hair after installing this. And you need not worry about essential minerals being removed from the water as this descaler only treats unwanted materials and preserves vital minerals. 
What's more, we had cleaned the mineral build-up from faucets and showerheads before installing this product, and there has been no build-up for the past few months. This proved that it actually works well, and we were indeed impressed. 
What Could've Been Better?
It is best if you check the level of deposits that are present in the water before making a purchase. The decaler does not work with very hard water, and you will see some amount of build-up in such cases. Now, this is a drawback, but it provides enough value for its price if you use it well. 
Pros
12-month, 100% money-back guarantee

Maintenance-free and easy to install

Environment-friendly and healthier alternative

Preserves healthy minerals
Cons
Does not remove very heavy deposits
Next, we have a product that is designed to take care of very hard water. The iSpring ED2000 Water Descaler System will prevent scale deposits from accumulating near taps, faucets, and showerheads. Plus, it will help in breaking down already accumulated deposits. Read on to know more about this option.
Sale
Why Did We Like It?
To begin with, this product works very well with hard water, and you can take care of water with its 10-19 grains per gallon. We saw a gradual change in the water quality over the first few weeks, and our shower would not get clogged anymore. Also, soaps started lathering better, thanks to this. 
Furthermore, it makes water suitable for those with salt-restricted diets by reducing the levels and preventing excess salt from being present in the water. It is great for skin and hair too, and we noticed that the hair felt softer after this was installed. 
Now moving on to the installation process, it can be done without any professional help. You can finish it off within half an hour if you have prior knowledge about the process. Otherwise, you can watch tutorial videos before proceeding. 
What Could've Been Better?
The tech support team was disappointing as they could not answer some very fundamental questions. We were initially unable to get through to them, but when we did, they were not able to solve our queries. So, we had to take to the internet to find answers but we hope that the brand looks into this. 
Pros
Prevents scale build-up inside pipes

Known to bring down energy-consumption

Promotes healthier hair and skin

Works on all kinds of pipes
Cons
Inefficient tech support team
Do you have rust accumulation or bacterial growth in your pipes? The Yarna Water Descaler System CWD24 will provide an excellent solution to get rid of these issues. It uses electric impulses to descale and works well with all types of water.
Sale
Why Did We Like It?
This product treats water with the help of electric impulses that are controlled by a microchip, which is computerized. It then leaves electric impulses, which are transferred via ultra-flat impulse bands that are tied around the pipe. This, in turn, prevents crystals in the water from sticking to each other, and if they do not stick, then no deposits are formed. 
Now, if you are worried about essential minerals like calcium and magnesium being removed from the water, rest assured that will not happen. This one does not eliminate needed minerals and focuses on preventing mineral build-up in pipes and other faucets and sinks. 
Plus, it works with all pipes, which are 1-inch thick, and you can attach it with PVC, plastic, copper, iron, stainless steel, and PE-x compound pipes. The installation process will only take 15 minutes, and you can easily get it done yourself. 
What Could've Been Better?
The only problem we had with the descaler is that the copper bands were slightly oxidized. Now oxidation minimizes the conduction power of electricity, and hence we wanted to exchange it. The customer service representatives were nice enough to allow it without any hassle. And the next one worked fine and had no visible damage. 
Pros
Helps in dissolving lime build-up

Works with all kinds of pipes

Preserves calcium and magnesium

Easy to install
Now that we have reached the middle of this list, it is time to introduce the HQUA 5000E Electronic Water Descaler. This will help in providing clean water that would not smell. We were having issues with bad color and smell from the water due to rust accumulation inside pipes, and this one saved us from that.
Why Did We Like It?
Some of the major problems that happen due to lime build-up are corrosion, rust formation, and bad color and smell of water. Now, this product targets all of this by not letting build-ups form and by descaling the water. The pH level of the water is not affected, and that is a great benefit. 
Moreover, this takes care of hard water up to 25 grains per gallon, and you can rest assured that there will be a change in the quality even with very hard water. Plus, it works with all kinds of pipes, and you will not need a plumber to attach it to a pipe. This is a quick job, and it will take you 5 minutes at the most. 
Coming to customer satisfaction, HQUA is very particular about it and offers a money-back guarantee for up to 365 days. If you are not satisfied, just contact them, and they will arrange for a replacement. 
What Could've Been Better?
While this will be providing you with impressive results, it will take time. You can expect to see some changes over 3 months of use and slowly the water quality is improved. Now, if you wanted an immediate solution, this might prove to be a major drawback. 
Pros
No change in the pH level

Very affordable

Prevents rust formation

Works with all kinds of pipes
If you want a device that will help in descaling the entire water system and removing existing build-up, the CPTDCL Water Descaler will work well. It does not use salt, chemicals, or any other harmful substance and will ensure that you get clean and pure water every day.
Why Did We Like It?
After we shifted to this water descaler, we have seen a great difference in the water quality. It is softer and works better for hair and skin, and you will also see an improvement in the water heater. The efficiency greatly increases when the lime deposits decrease, and many consider this to be perfect for tankless water heating options. 
Next, the product is known for low power consumption, and you should not be seeing a major change in your electricity bills. This features a working voltage of 9V and power consumption of 0.5 W. 
Moreover, this will create a magnetic field with the help of coils that will lead to the crystallization of mineral ions. That will ensure that minerals do not stick and clog faucets and instead flow with the water. 
What Could've Been Better?
This product works well with water with hardness ranging from 10.5 to 12.5 GPG. That being said, it will not work on very hard water, and you will see lime deposits in such cases. Hence, we would recommend checking the number of grains per gallon of the water before proceeding. 
Pros
Known for low power consumption

Rearranges water molecular structure

Had a LED light indicator

Prevents mineral build-up
If you were looking for a small-sized product that would take care of the house water needs, then the SCALE BLASTER SB-75 is an excellent choice. Being compact in size, it will take up minimal space at home. Read on to know more about its bells and whistles.
Why Did We Like It?
This is a new generation and technologically advanced water conditioning system, which is entirely computerized. It will help in solving all kinds of hard water problems without using any additional salt or chemicals that can harm humans. 
Moreover, the ScaleBlaster is known to prevent further limescale build-up and reduce previous build-ups inside pipes and faucets. This also ensures that your water heaters, washing machines, and dishwashers remain functional for a longer time. 
Plus, it provides a healthier and less expensive alternative to water softeners. Water softeners waste lots of water when they are eliminating chlorides, and they need regular maintenance. This one is not as expensive and you will not have to go above your budget at any rate.
What Could've Been Better?
This product runs with the help of 1 AAA battery, which is unfortunately not included with the pack. You will have to purchase it separately, and it is best if you get one from before. This will enable you to install it as soon as the package is delivered. AAA batteries are easily available, and you should not face any issues with them. 
Pros
Does not take up much space

Uses no salt or chemicals

Healthier alternative to softeners

Entirely computerized water conditioning
As we are nearing the end of this list, it is time to introduce the H2oEliteLabs EWC-Max. This will increase the efficiency of all water-using appliances in the house. And if you are wondering, let us tell you that this is eco-friendly and is another great alternative to water softeners.
Sale
Why Did We Like It?
The brand has truly focused on creating a healthier alternative, and this one is free of any salt or chemicals. It is eco-friendly and does not need expensive maintenance. You can eliminate all kinds of hard water problems and get your ice and water to taste better. 
Next, this product works for houses with an area of 5,000 square feet or less. That would include most houses, and if you are unsure about the size of your house, please check before purchasing this option.
Moving on, this model is perfect for hard water up to 30 grains per gallon and 598 ppm of calcium. You can easily install it on any kind of pipe up to 1.25 inches in diameter, including PVC, PEX, CPVC, and copper ones. 
And it is 8.8 x 5.5 x 4.4 inches in size and fits into small spaces easily. Since pipes are generally present in restricted space, this will prove to be beneficial. 
What Could've Been Better?
The only problem we faced was with the installation process, which was time-consuming. You will have to first measure the width of pipes and then read the instructions about how much wire you will require to double wrap. The wires were needed to be wrapped around the pipe, and they kept getting tangled, which had proved to be frustrating. 
Pros
Can be installed on vertical and horizontal pipes

Works with homes up to 5,000 square feet

Compatible with CPVC, PEX, PVC, and copper pipes

Improves durability of appliances that use water
Cons
Installation process is time-consuming
Next, we have another environment-friendly product that will protect all your appliances and faucets from limescale and deposits. The Scalesweeper Water Descaler promises to protect any product from mineral deposits that come in contact with water. We liked its overall performance, and we have discussed it below.
Why Did We Like It?
Like most of its peers, this one works without using any chemicals or salt, which were previously used in old backdated hard water systems. This model works on breaking down previously accumulated deposits and prevents new ones from forming. 
Plus, this works with all kinds of pipes including, stainless steel, galvanized, PVC, copper, and PEX ones. You can easily install it yourself with some guidance from the company or the internet. 
And do not worry about losing out on essential nutrients as this will not prevent calcium and magnesium from reaching you. So, this process does not involve removing any of the minerals, but they are treated so that they do not get deposited in faucets, showerheads, and sinks. 
Moreover, if you are on a salt-restricted diet, this will ensure that the water is well treated and made fit for you. This product will also lead to healthier hair and skin, both of which are important. 
What Could've Been Better?
While we did not face any issues ourselves, on reading numerous reviews, we found that some customers complain that the product could not be returned after 30 days of buying it. Now, this can be problematic if it does not work well with the water in your area. Hence, it is best to discuss this with the customer care representatives before proceeding. 
Pros
Works with PVC and PEX pipes

Perfect for those with salt-restricted diets

Calcium and magnesium are preserved

No chemicals or salt used
Cons
Return is not accepted post 30 days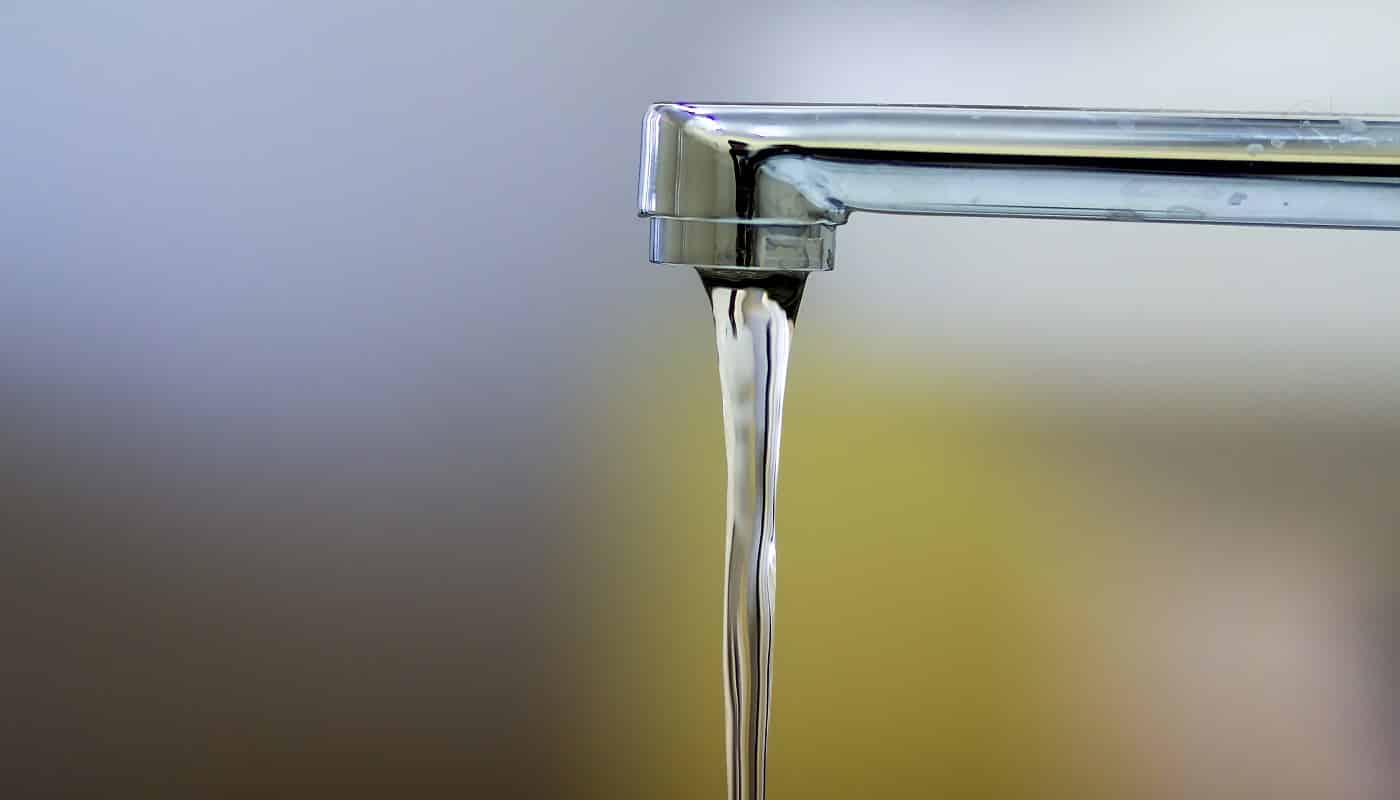 Water Softener Buyer's Guide
Now that you know about the top 8 water descalers, you must have noticed that they all come with certain differences and similarities. In this section, we will be discussing the key considerations to keep in mind before making a choice. 
These are important considerations, and they talk about the major differences in the products mentioned above. 
Maintenance
None of us want to pay a huge sum of money for maintaining the product that we choose. Now, most water descalers do not need you to spend on maintaining them, but you should check the description well for any hidden clauses. Read about any subsequent costs that may come up and how much effort is involved in the process before proceeding. 
Installation
While most descalers are easy to install, it is best if you do your research before purchasing. Now, if you have installed one before, this should not be a problem at all. 
For those who are doing it for the first time, the process can be slightly tricky. We will recommend that you read the feedback and the experiences of other customers before purchasing. Some brands will have customer care representatives helping you out over the phone, while in other cases, online videos can be the guide. 
Grains Per Gallon
The level of minerals in the water defines how hard it is, and it is essential that you know it in your case. If you are not already aware of it, ask a plumber or call up the local water department to know the grains per gallon. 
Having said that, some products will work well with water with up to 15 GPG while others can extend up to 25 GPG and beyond. Be careful about this as if you have very hard water and the machine is unable to descale it, then the entire purpose gets defeated. 
Size
While these are generally small in size, you still need to measure the space available and then compare it with the size of a product that you like. So, you will be attaching it on pipes, and pipes are generally present in restricted spaces. 
While many forget to consider this beforehand, you do not want to go through the entire process of returning and purchasing another. Hence, size is something that is best not ignored. 
Warranty
Many consumers who use water descalers have returned it after a few months because it did not suit the water in their area. They were able to do that because the product had a 100% money-back guarantee for a limited period. 
The moral of the story is that it is safe to purchase a product that comes with a 6-12 months warranty period. This will ensure that it can be returned if you are not satisfied or it is not working well with the water.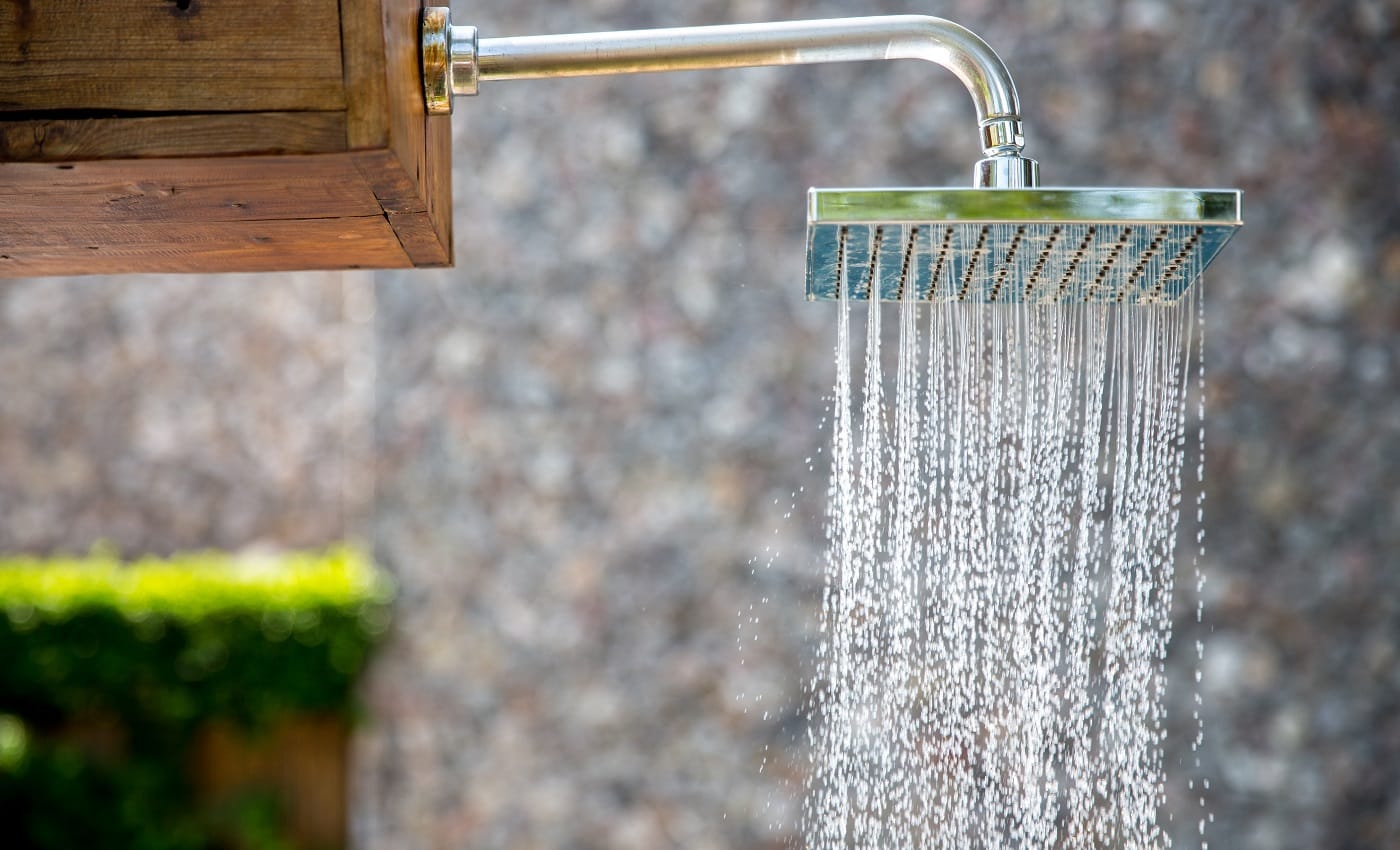 Verdict
If you do not want to use a salt-based system, this is the best alternative on the market currently. A good water descaler will bring in a major change in your life, and you will be able to see it within a month. 
Having said that, let us move on to our favorites now. The Eddy Water Descaler ED6002P-US is our topmost choice as it ranks high in efficiency. But if you have very hard water in your area, the iSpring ED2000 Water Descaler System is going to fit in excellently well. 
On the other hand, the Yarna Water Descaler System CWD24 deals very well with rust and bacteria. 
With this, we have reached the end of this comprehensive guide, and we hope you have all the needed information now. Let us know about any further queries that you may have in the comment section below. 
Happy shopping! 
Related Articles
13 Best Inline Refrigerator Water Filters to Consider
13 Best Refrigerator Water Filters Today | Buyer's Guide and Reviews
Water Filters 101 | Everything You Need to Know
13 Best Water Filters to Consider Right Now
11 Water Filters Types Today & The Ideal Options for Your Home
13 Best Whole House Water Filters
9 Best Water Testing Kit Right Now