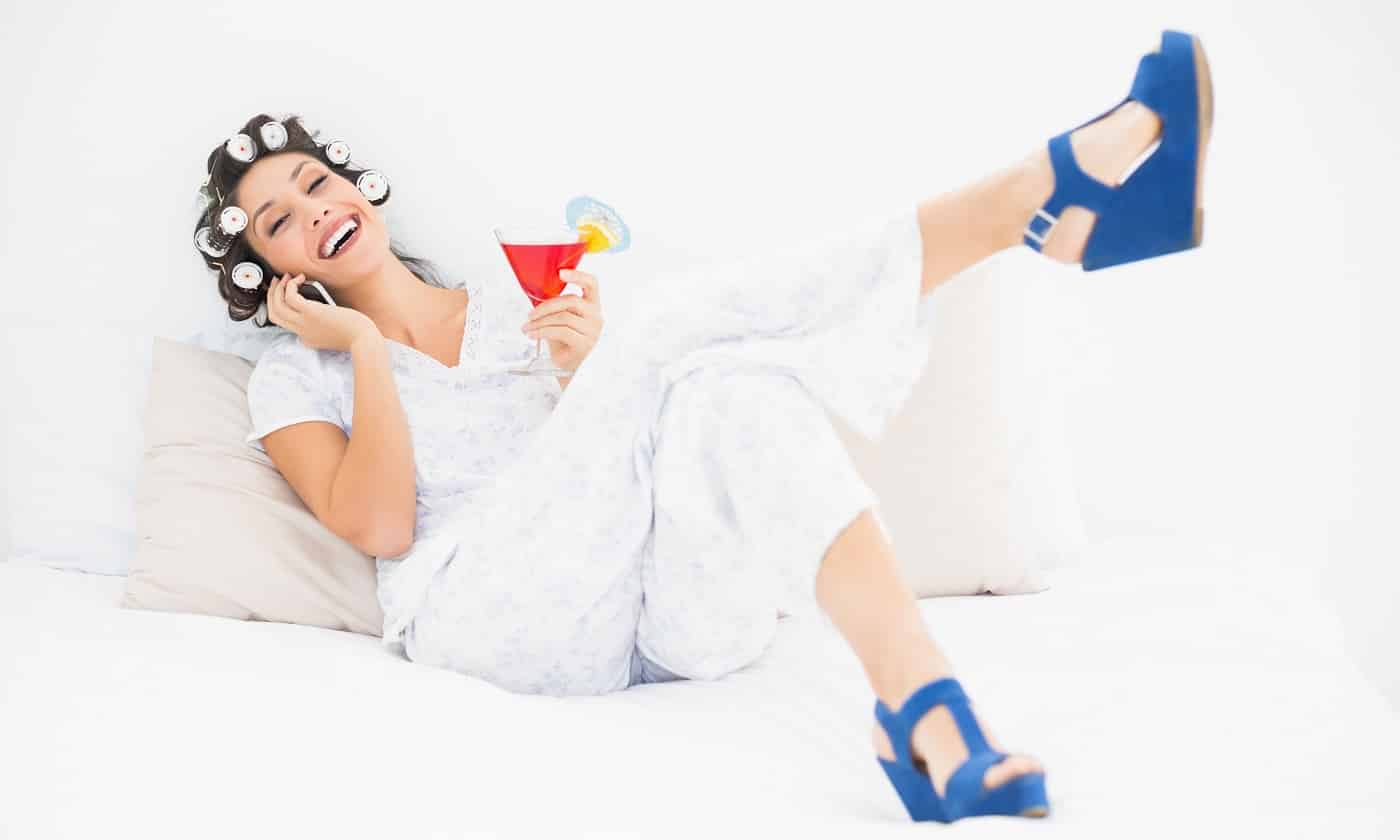 A good night's sleep is essential for anybody to recover well post-surgery. And what is better than wedge pillows to provide the much-needed comfort! 
It can be very painful to have sinus pressure, acid reflux, and body aches at night, which can keep you awake throughout. Plus, surgeries anywhere in the body mean that you need to change your sleeping position. 
Wedge pillows will help elevate the lower or the upper body and help in better circulation and relaxation. Having said that, there are numerous varieties available on the market today, and it may not be easy to choose one. 
For this reason, we have curated this extensive guide, which includes the top 11 wedge pillows of 2022. Each of the options has a list of pros and cons mentioned to help you in making a well-informed decision. 
So, do not wait any longer. Dive in now! 
Top Wedge Pillow 
IMAGE
PRODUCT
DETAILS

Our Top Pick

Our Top Pick

Mabis Healthcare 802-8028-1900

24 x 24 x 12 inches in size
Made of high-density foam

VIEW LATEST PRICE →

AllSett Health Bed Wedge Pillow 8541803206

22 x 12 inches in size
7-in-1 design
Grey in color

VIEW LATEST PRICE →

SnugStop Bed Wedge

76 x 6 x 8 inches in size
High-density foam used

VIEW LATEST PRICE →

Ebung Bed Wedge Pillow 8541802337

25 x 24 x 12 inches in size
Weighs 5.8 pounds

VIEW LATEST PRICE →

Relax Home Life BBRHLWG-01E

25 x 26 x 7.5 inches in size
Made of memory foam

VIEW LATEST PRICE →

HEALTHEX Bed Wedge Pillow HEA500

24 x 24 x 10 inches in size
Made of cotton and polyester

VIEW LATEST PRICE →

Brentwood Home Zuma Wedge Pillow

24 x 24 x 10 inches in size
Made with knit fabric

VIEW LATEST PRICE →

Kӧlbs Bed Wedge Pillow Li Lin EU

25 x 25 x 12 inches in size
Weighs 6.44 pounds

VIEW LATEST PRICE →

Lisenwood Bed Wedge Pillow

23.6 x 23.6 x 12 inches in size
Set of 2 pillows

VIEW LATEST PRICE →

Milliard Bed Pillow WDGPLW

26.97 x 7.48 x 25 inches in size
Weighs 5.74 pounds

VIEW LATEST PRICE →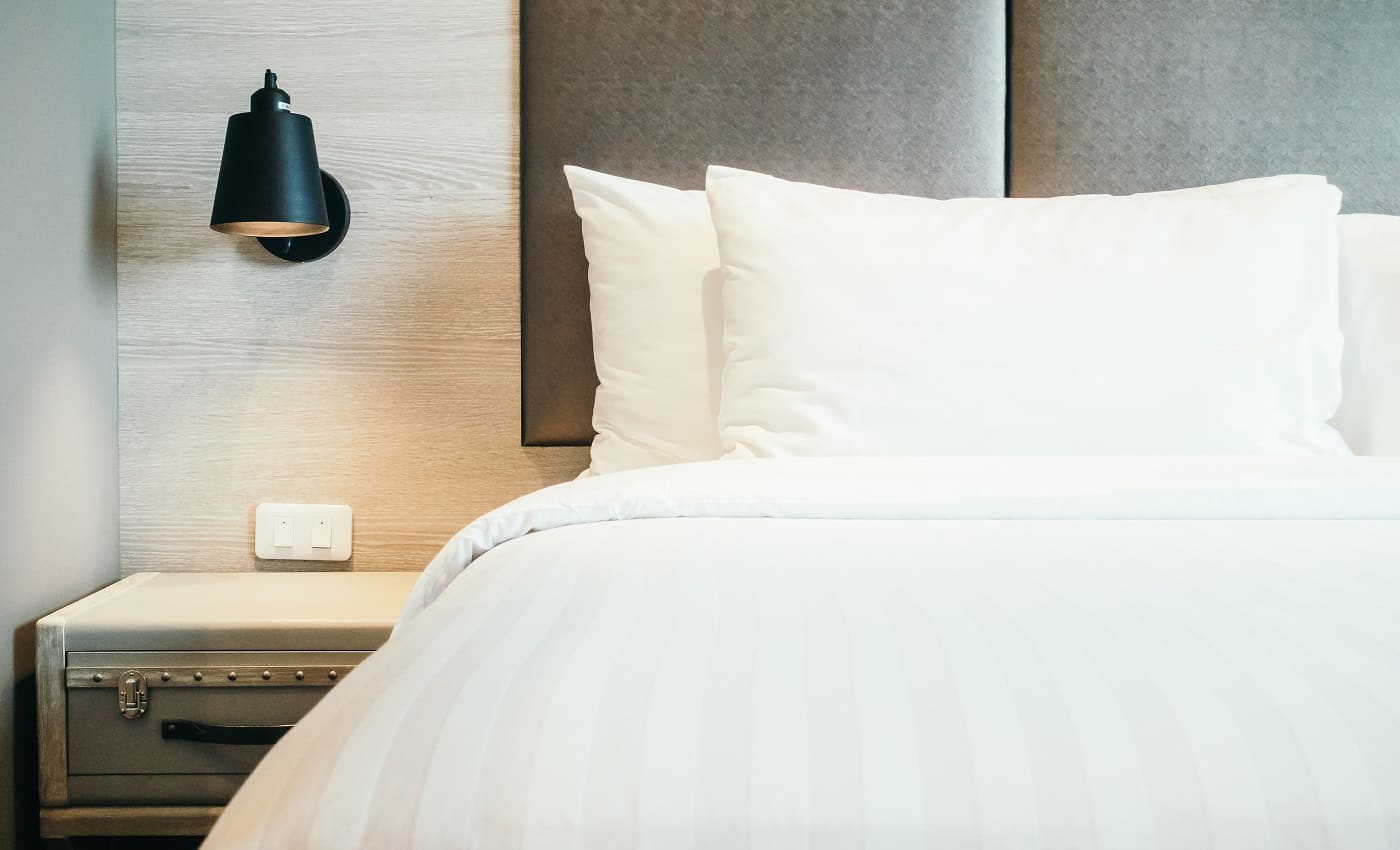 Do you want a product that provides dual-sided comfort? The Mabis Healthcare 802-8028-1900 is an excellent choice, and it will provide the right amount of support for your back and neck. This will help you in sitting up post-surgery and will relieve the pain.
Why Did We Like It?
The best part about this pillow is that you can expect dual-sided comfort as one of the sides is slightly inflated with an egg-crate design. This will offer a perfect amount of comfort and will provide enough space for airflow. But if the doctor has suggested a flat pillow, then you can turn it around to use the firm flat side. 
The cover is of premium quality and is made of brushed microfiber, which is very soft. This will help in elevating the head or legs and will provide a soft place to rest. You will love the attractive and modern patterns atop, while the intricate design can be matched with the room décor to enhance the overall look of your space. 
Plus, the fabric repels liquid and will not absorb it immediately. This will provide ample protection from sudden spills, which might otherwise damage the upper layer. Made with quadruple stitched seams, it does not tear or rip easily and can be used around kids and pets. 
What Could've Been Better?
Some customers complain that the pillow is too firm for them and it always stays upright and in place. This is not necessarily a drawback as some individuals are specifically looking for this feature. But if you want a softer option, this might not be suitable for you. 
Pros
Lightweight and easy-to-handle

Cover is machine washable

Zippered poly cotton

Liquid and spill-resistant
Up next is a very beneficial product equipped with a 7-in-1 foldable design. AllSett Health Bed Wedge Pillow 8541803206 is equipped with the right technology to take care of your body aches and pain while providing the ultimate comfort.
Sale
Why Did We Like It?
Firstly, this pillow is equipped with a foldable design technology that will provide ample support to the leg, back, head, or wherever you use it. With a width of 22 inches and a length of 12 inches, this one will easily fit on any bed and will provide you complete comfort. You can also use it while sitting and reading. 
On top of that, you can provide you with a 30 or a 60-degree inclination when needed. The inclination can be gradual or steep depending on your preference. This provides the right amount of pressure and works really well for side sleepers.
Lastly, while most products come with a strange smell of foam, which takes time to go, this pillow is odor-free and will not have you spreading pillow perfume to get rid of the smell. Plus, there is a zippered cover, which will prevent the insides from getting dirty.
What Could've Been Better?
While it will support your back if you are lying down on it, the neck will not receive any support. This could lead to pain in the neck if you are not used to having a flat and hard surface below your head. 
Pros
Works as a post-surgery pillow

Machine-washable polyester cover

30-60 degree inclination

Sports a foldable design technology
Do you want to cover the gap between your headboard and the mattress while sleeping? The SnugStop Bed Wedge will allow you to do just that, and you will be able to sleep peacefully throughout the night. We loved this excellent feature and the triangular design that it comes with.
Why Did We Like It?
This one is composed of high-density foam that insulates during the cold season while it stays cool in hot weather. We were very happy with this property as it prevented us from sweating in bed all summer. 
Moreover, the high-density foam used keeps its weight on the lighter side and this product weighs only 1.9 pounds. Measuring 76 x 6 x 8 inches in size, this one is easy for anybody to take from room to room regardless of different levels of physical strength. 
Next, there is a detachable cover that can be taken off and washed when needed. The cover also has pockets on the sides, and you can keep your phone or remote in it while sleeping. 
And the best part is, you can buy spare covers for the pillow from this company itself. While it becomes difficult to find the exact sized covers otherwise, this brand makes it easy by offering it themselves. 
What Could've Been Better?
This is indeed one of the expensive options out there, and you might have to spend a considerable amount on it. However, you will be getting a great product, and we believe that the investment is justified if you have the extra cash to spare. 
Pros
Weighs 1.9 pounds

Provides insulation in winter

Detachable and washable cover

Additional covers are separately sold
Do you have kids and pets in the house? Then you would be looking for a non-toxic product, and the Ebung Bed Wedge Pillow 8541802337 is a brilliant choice. It will help in taking care of your ailments while your kids or pets could jump and play on it without any worries.
Why Did We Like It?
This unit is made of high-density foam and is of premium quality, with no toxic substances. It will not be harsh for the skin, and you can rest assured that you will not see rashes or allergies of any kind. 
Further, the pillow comes in a breathable cover that can be removed and washed. This makes it more durable, and you can use it for a long time. 
Next, this one will help you in multiple situations and works very well as a post-surgery pillow. You can also use it during your pregnancy to get some relief. 
And this can be used for both sleeping and sitting down. It can help in reducing snoring, acid reflux, breathing issues, and body aches. This will also help your back muscles stay straight while sitting. 
What Could've Been Better?
This product came with a big crease in the middle, which was around 8 inches in length. It did not expand over time, and if you flip it over, there would be no problems. However, we will recommend checking the entire body within the return period to see if there are creases. You can get it replaced in such cases. 
Pros
High-density foam

Breathable and durable

Easy to maintain

Known for its multiple uses
Up next, we have a fabulous product that takes care of acid refluxes and will provide you with much-needed comfort. The Relax Home Life BBRHLWG-01E works very well for heartburn, GERD, and acid refluxes, and you can use this to reduce all of these ailments.
Why Did We Like It?
This item is made of high-density foam with 1.5-inch memory foam on the top. The layer will help in molding and contouring your head, providing you with ample support. 
Plus, this unit comes with a bamboo viscose cover that compliments the pillow well. It is completely hypo-allergenic and resistant to dust and mites. You can wash it in a machine, and it can be put into a dryer. Hence, taking care is not much of a task. 
Next, this pillow offers a breathable fabric to sleep on at night, and you will not wake up sweating profusely in summers. The memory foam will provide enough support, while the cover will provide you with a cool layer to rest on. 
When it comes to using, this can be used for sleeping as well as for sitting up like most of its peers. You can prop it behind while watching TV, and you will face no back pain. 
What Could've Been Better?
The major issue here is the foul smell that stays on for quite some time after you take this product out from its box. Now, some people who are very sensitive to smell may not be able to use it for a long time because of this very reason. It did not allow us to sleep well on the first few nights either. 
Pros
Bamboo viscose cover

Dust-resistant and protected from mites

Breathable fabric

Cover is easily washable
We have finally reached the middle of this list, and it is time to introduce the HEALTHEX Bed Wedge Pillow HEA500. It is a very well-crafted option and is designed with the latest technology. Read on to know all about its features.
Sale
Why Did We Like It?
This is an ergonomically designed product that measures 24 x 24 x 10 inches. It is perfectly sized with a 30-degree inclination that will better your sleep posture over time. For those with constant backaches, this can help you reduce it because of the inclination. 
Next, this comes with a multifaceted design that will help in preventing most sleeping disorders. You can use this to sit up and work with comfort or read a book if necessary. 
And the best part is the cooling gel memory foam that is 1.5 inches thick. This is designed to couture your head and will spring back to its original shape when you get up. Also, it will prevent you from sweating profusely while sleeping. 
What Could've Been Better?
Now, if you select this pillow, remember that you might have to spend more time taking care of it. This is because it can only be washed by hand delicately and you cannot put it in a washing machine. Having said that, you do not need to wash it too often as the cover will protect it from regular germs. 
Pros
Takes care of post-surgery pain

1.5-inch cooling gel foam layer

Provides the perfect inclination

Rebounds to original shape immediately
Next, we have a product that will help in digestion and will reduce respiratory problems. The Brentwood Home Zuma Wedge Pillow is a great sized option that helps with acid refluxes, hernia, and back problems, to name a few.
Why Did We Like It?
First of all, this is 24 x 24 x 10 inches in size and provides enough area to keep your head or leg on easily. This will help in sleeping better as well as watching TV and reading in bed. 
The slope is comfortable and gradual, which makes it the perfect option for dealing with respiratory problems. Plus, it weighs only 3 pounds and will not be too heavy to carry if needed. 
Now, if you are wondering about the kind of cover this comes with, we will let you know that this has a bamboo cover. This is super soft and is made of knit fabric, which is breathable. You can wash it with other clothes in a washing machine, and there's no need to dry it separately. Put it in a dryer, and you are good to go. 
What Could've Been Better?
The only downside that we noticed here was that the dimensions were not suitable for kids or people of shorter height to sleep on. The elevation becomes too much, and most would find it uncomfortable. But it would work perfectly as a backrest for everybody regardless of their height. 
Pros
Lightweight at 3 pounds

Gradual slope for more comfort

Washable stretch knit cover

Super soft and comfortable
Cons
Might not work with short height
Do you want a stylish pillow for your space that would not make it look like a room in a hospital? The Kӧlbs Bed Wedge Pillow Li Lin EU will provide you with the perfect solution as it is a very stylish option and will immediately add to the bedroom décor. 
Why Did We Like It?
The best part about this is that it comes with a beautiful jacquard pillowcase, which is stylish and features a contemporary design. You can pair it up with all kinds of bed covers, and the design is such that it will go with most of them. 
Adding on to it, this unit has a 1.5-inch thick upper layer of memory foam, which provides comfort and will help you have a relaxing nap. Inside the body, you will find very thick medical-grade foam that will give the right amount of support after surgery. If you need to keep your leg up for any medical reasons, this will help with that. 
Moving on, if you have a problem with snoring, this can greatly reduce it. It will improve your sleeping position and help in preventing sleep apnea. 
What Could've Been Better?
This product is more on the firm side and may not be suitable for those looking for a softer option. While we liked the firmness, our parents complained about it, and hence we decided to write this down. Make a note of this before you go on to purchase. 
Pros
Classic and contemporary design

Provides adequate head elevation

Known to be very durable

Helps in reducing snoring
Do you want a set of 2 pillows for your head and legs? The Lisenwood Bed Wedge Pillow set will provide you with exactly that, and you can enjoy a sound sleep without any disturbance. We were very happy with the bells and whistles offered, so read on to know more about them!
Why Did We Like It?
This pack consists of 2 pillows, which can be used for the head and the back. They will easily fit on most beds and will provide support and comfort. Furthermore, it will help in preventing discomfort in your upper back and shoulders. They are medically designed with a height of 12 inches to provide enough relief to the neck. 
Moreover, like most of its peers, this unit is made of breathable plush fabric and comes with a washable cover. It has a concealed zipper, and we liked the clean look on offer. The materials are tested for durability and performance and will guarantee that you receive complete comfort. 
Besides, the company is very clear with their policy, and they provide a 100% refund without return. If you are not satisfied in any way, then you can approach the company, and they will return the money. 
What Could've Been Better?
Some users might be bothered by a strange smell that stays in the beginning while using this product. However, this will go after a few weeks, and we will recommend airing it well for the first few days. This happens because of the packaging and can be bothersome for a while, but we will not hold this as a drawback. 
Pros
Perfectly designed angle for legs

Supports your shoulders and back

Can be used for reading

100% refund if not satisfied
Now that we are nearing the end of this list let us introduce the Milliard Bed Pillow WDGPLW. It is the perfect solution for all those people facing issues with sleeping positions. This will provide a firm and soft place to land your head on and enjoy a night of blissful sleep.
Sale
Why Did We Like It?
First of all, this product is made of 2 layers, which provide comfort. High-quality polyurethane foam is used along with active memory foam to ensure that this happens. The density is uniform, and it will conform to the shape of your head. This will not go flat under the head and will not add any pressure to it. 
Plus, this unit will help in increasing the blood flow while aligning the head and ensuring you get complete support. This helps in preventing acid refluxes, colds, postnasal drip, coughing, snoring, and body aches. 
Next, this consists of a soft and removable cover that is thick and breathable. You can easily open and toss it in a washing machine when needed. It can be dried in a dryer, too, and that helps out a lot. 
What Could've Been Better?
Now, if you are planning to use it regularly, you will need a spare cover, and this is where the problem arises. We could not get hold of a spare cover anywhere, and ultimately, we had to get one made. Our suggestion is to go to a local tailor and see if they can provide you one. 
Pros
Made of high-grade polyurethane foam

Ergonomically shaped

Provides comfort for multiple ailments

Easily washable cover
Cons
Difficult to get a spare cover
If you are looking to improve your blood circulation, the Joypea Wedge Pillow can be of great help. This will provide you with the desired inclination and will ensure that you face no pain. Designed for multiple purposes, this proved to be of great help to us.
Why Did We Like It?
First of all, this will help in dealing with health issues such as back and neck pain, acid reflux, and circulation. If you have problems with snoring and other breathing issues, this will help in getting rid of it. Also, pregnant women will find this beneficial in case of nerve pains in the leg and arms. 
Plus, this is a versatile pillow that will help you while sleeping, reading, leg elevation, and providing support. This will let you relax in any position, and you can have a deep sleep at night without waking up to painful arms or legs. 
Moreover, there are 2 pillows that can be put together to make one, and that can be used to get relief. Made of premium quality memory foam, this will last for a long time, and you do not have to worry about durability. 
What Could've Been Better?
We had bought this product hoping it would take care of all the ailments, but you will need an additional neck pillow. This would help keep the neck in place in case of surgery or heavy pain. But this is not a drawback if you do not require one. 
Pros
High-density excellent quality foam

Provides firm support to the body

Known for its multipurpose use

Ergonomic design
Cons
No neck support is provided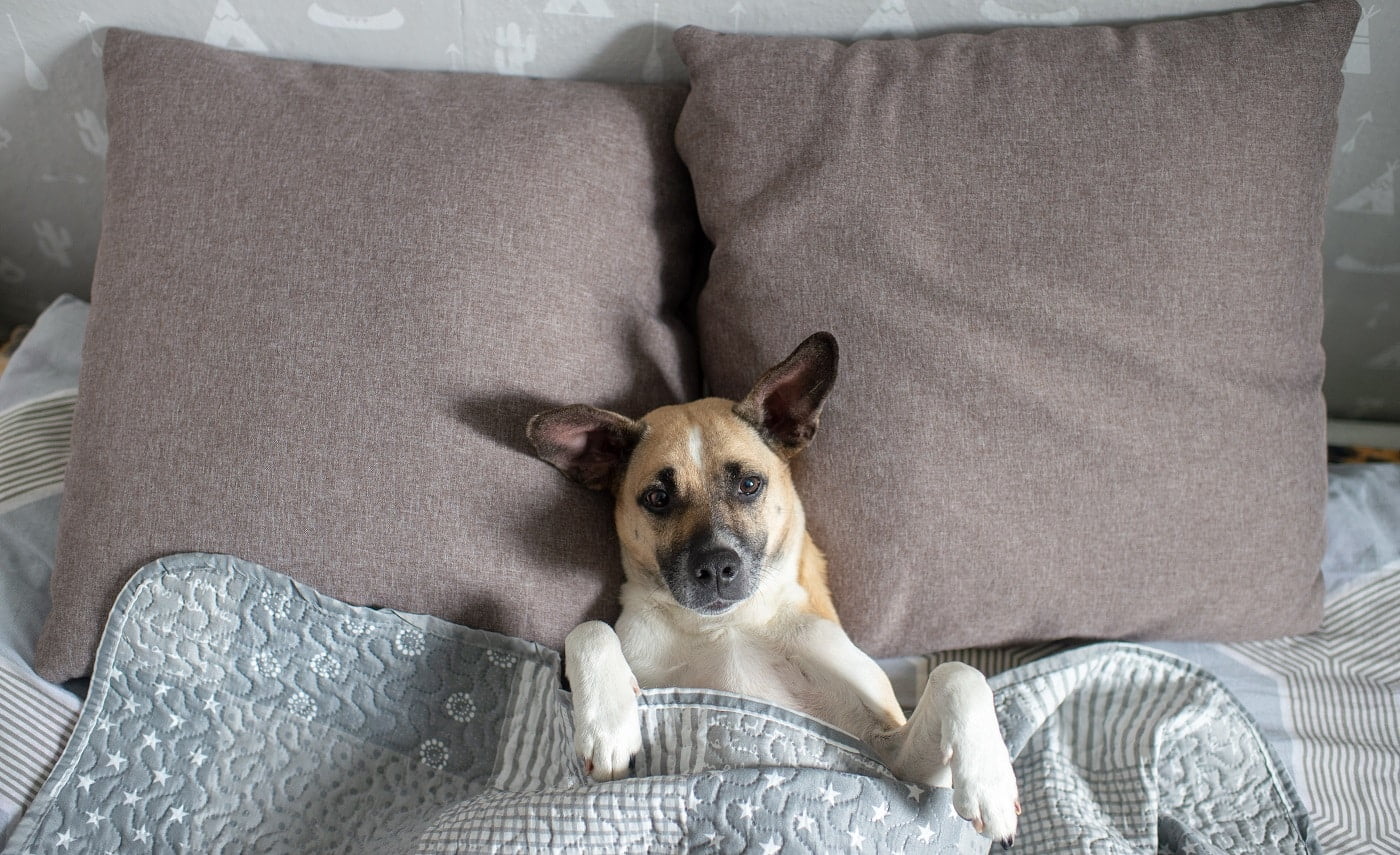 Wedge Pillow Buyer's Guide
Now that you know about the top 11 types of wedge pillows, it is time to move on to some of the deciding factors before purchasing. There are some factors that vary with the different types, and that includes the size, inclinations, and weight, to name a few. In this section, we will be discussing these so that you can better prioritize and make a decision. 
Remember that if you have any medical conditions, it is best to consult a doctor first and then look for a pillow. While brands can tell a lot about their products, doctors will suggest the best depending on your specific need. 
Having said that, we will move on to the determining factors that you should make a note of. 
Size
The size of a wedge pillow that is purchased should be determined by the size of your bed and your purpose. You do not want to cover half the bed with a pillow and then have nowhere to sit. So, check the dimensions carefully before making a purchase and ensure that it fits your requirement. 
Now, another factor that needs to be taken into account is the slope. While some medical conditions would require you to have a steep slope to sleep on, others might want a gradual slope. If you are just buying it to fix your posture, then a steeper slope would be a better option. 
Cover
By now, you must have realized how important a good cover is and how it increases the longevity of the product. Now, most covers are plain with no designs on them. But there are some options with intricate designs and details. 
Next, check if the covers are machine washable as that will save time and effort in the long run. Also, sometimes covers are not available separately, and you will not be able to buy spares. Then you might need a local tailor to make one for you as the sizes vary a lot. 
Materials Used
Mostly, these products are made of high-density foam that can be firm or soft, depending on the brand. Some will contain a memory foam layer on top, which provides more comfort. Memory foam adds a thick layer that would contour your head as you lie down and will provide softness and comfort. 
Also, some products may have a cooling gel memory foam layer that will not let the head sweat in summers. This works very well for hot and humid climates.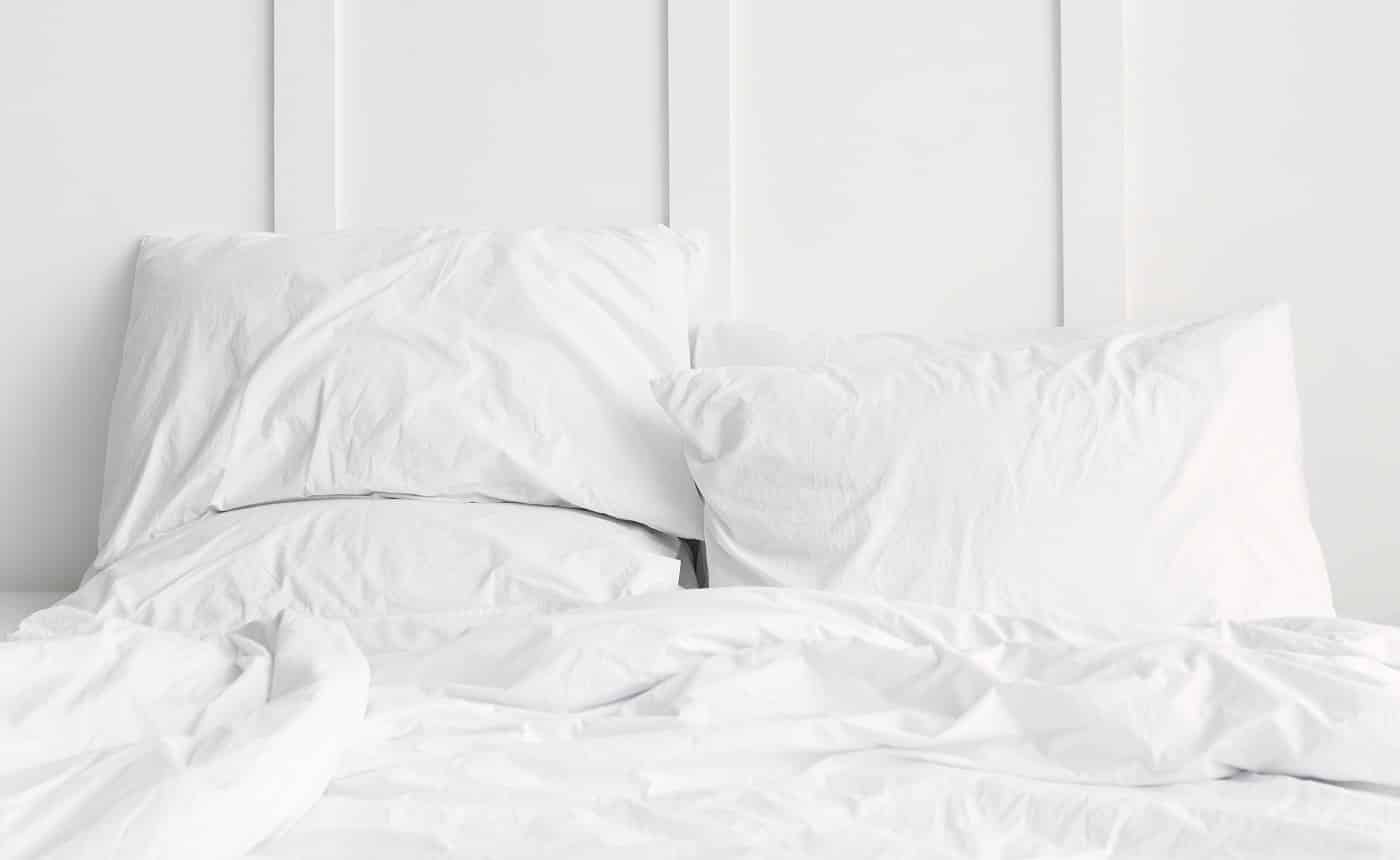 Verdict
A good wedge pillow can make a difference in your life, and you will feel a lot more positive. The amount of rest and relaxation that you will get will always aid the recovery process. 
Now before we take your leave, let us take you through our favorites. The Mabis Healthcare 802-8028-1900 is our favorite as it offers dual-sided comfort. But if you are looking for a foldable design, then the AllSett Health Bed Wedge Pillow 8541803206 will be perfect. 
On the other hand, the Ebung Bed Wedge Pillow 8541802337 is a great non-toxic option. With this, we have reached the end of this guide. We will be glad to know about your top choices in the comment section below. 
Happy shopping! 
Related Articles
11 Best Fuzzy Blankets to Hug This Year
10 Best Yoga Blankets Right Now
13 Best Loft Bed with Slide Reviews
10 Best Full Size Bed Frame Reviews
Intex vs. SoundAsleep vs. King Koil | Air Mattress Comparison & Buyer's Guide
8 Best Headboards for Epic Bedrooms Reviewed
6 Best Vacuum Cleaners for Mattress That Promote Healthy Sleeping