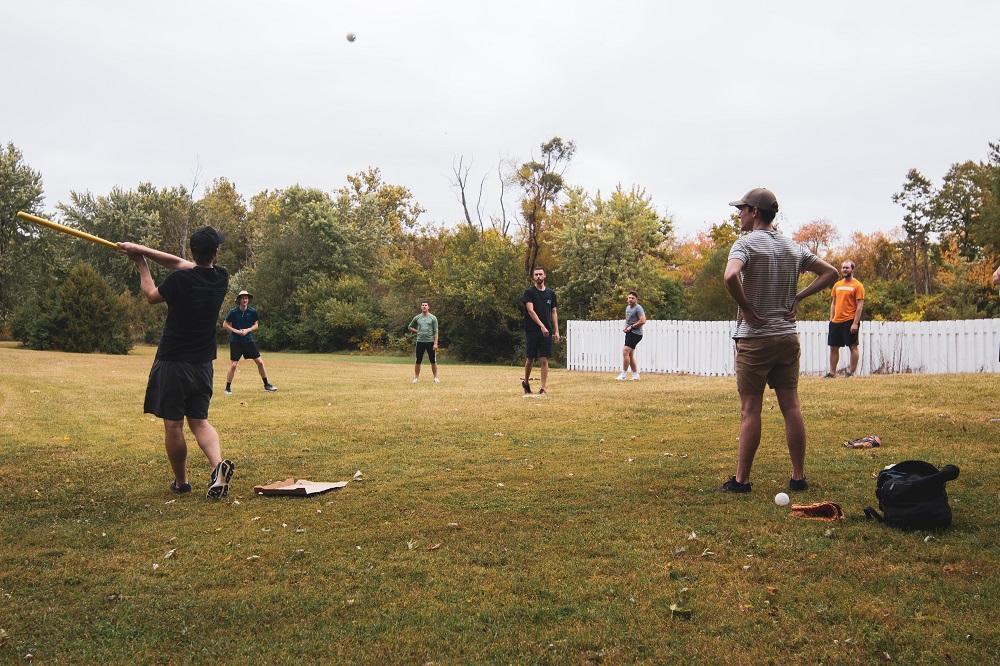 Playing wiffle ball in the backyard with your kids or loved ones is one of the best ways you can spend a holiday!
But you will need the right bat for the game, and that's where the difficulty lies. You will find lots of products out there but not all of them are equally efficient and durable. Hence, it is quite natural to feel confused when you need to make a choice. After all, there are lots of factors you need to consider.
So, we have tried to make things easier for you by compiling this comprehensive list of the 7 best wiffle ball bats to consider. Each option has its pros and cons included to help you make a wise decision.
Read on to know more.
Best Wiffle Ball Bats
IMAGE
PRODUCT
DETAILS

Our Top Pick

Our Top Pick

Franklin Sports Plastic Bat & Ball Set

Grip handle has slim texture
Approved by MLB

VIEW LATEST PRICE →

BLITZBALL Starter Pack

Patent design
Comes with 3 wiffle balls

VIEW LATEST PRICE →

SKLZ Quick Stick Baseball and Softball Training Bat

Narrow diameter barrel
Aluminum design

VIEW LATEST PRICE →

EASTON PRO STIX Plastic Baseball Bat

33 inches long
Comes with seamed plastic ball

VIEW LATEST PRICE →

Wiffle Bat and 3 Baseball Set Bundle

Comes with perforated wiffle balls
Bat 32 inches long

VIEW LATEST PRICE →

EASTON Homerun Smash Foam Bat and Ball Combo

Covered with foam
Large barrel

VIEW LATEST PRICE →

Louisville Slugger Replica Bat and Ball Combo

Wood grain finish
34-inch long

VIEW LATEST PRICE →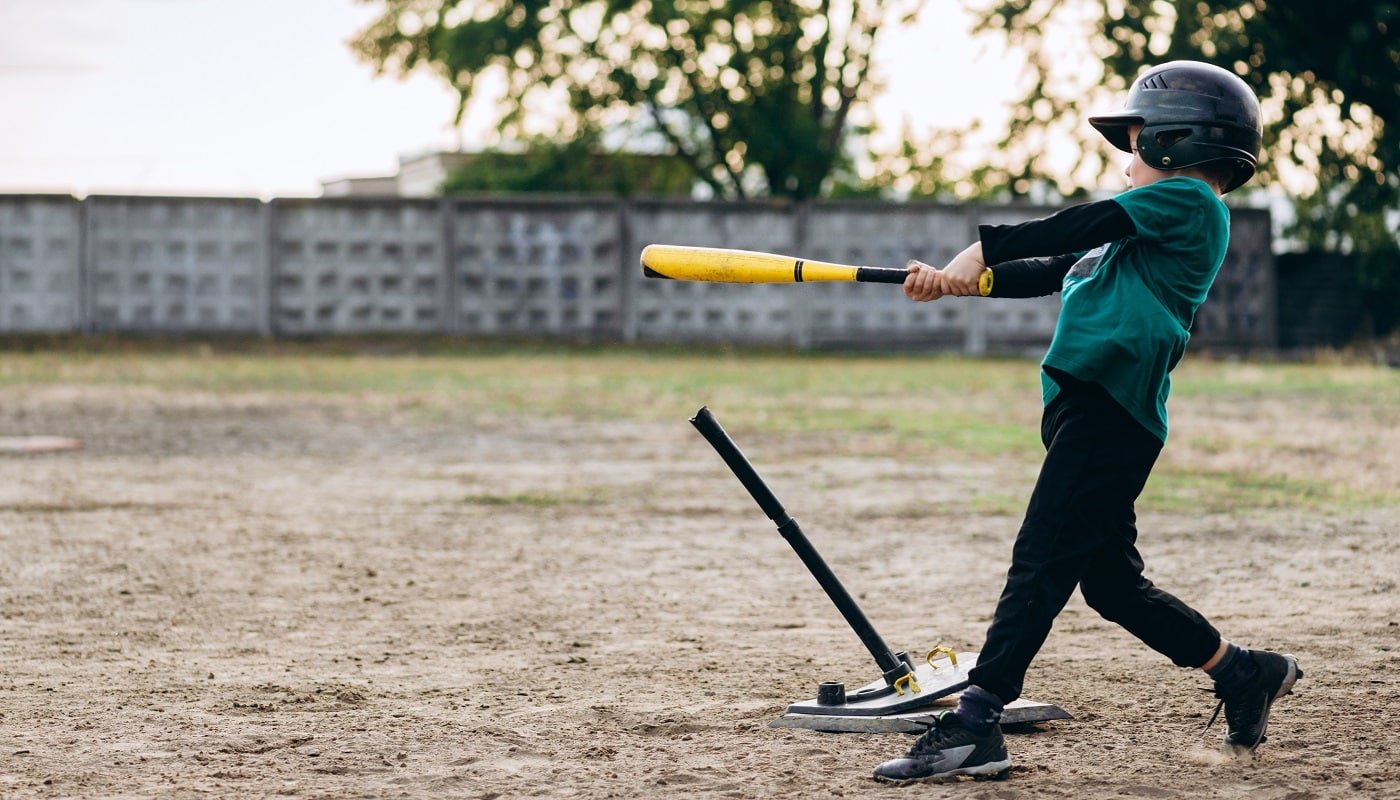 If you want to train the little ones in baseball with wiffle ball games on the lawn or backyard, this bat from Franklin is one of the best you can find. It comes in a size that is perfect for kids to play and lets you enjoy your yard 'baseball' sessions to the fullest. Note that this bat measures 30 inches long and weighs 10 oz.
Why Did We Like It?
This wiffle ball bat has a strong handle with a slim texture, allowing any child and adult to move it comfortably during the play session. This, in turn, facilitates greater flexibility, which lets them play each shot as they please and also helps hit the ball hard each time.
Another exciting fact about this wiffle ball bat is that it features the long and thin look of a baseball bat that would appeal to any child. Plus, it comes with a hardy ball, which has the regulation size of 9 inches and is quite suitable for frequent use.
Furthermore, this bat is approved by Major League Baseball, one of the premier baseball organizations of the United States. It features MLB's logos, which will make the kids feel as if they're in a match with the leading baseball players from the league.
What Could've Been Better?
If you order the bat online, make sure you check the product by opening the package soon after it is delivered. That's because sometimes the packaging may lead to the bat getting slightly warped, contrary to its normal straight shape. In case you face such an issue, it is best to report it to the manufacturer as soon as possible.
Pros
Can be moved comfortably

Helps hit the ball hard each time

Resembles a baseball bat

Comes with a long-lasting ball
Cons
Packaging may lead to the bat warping
The next product in line is this high-quality wiffle ball bat from Blitzball which comes with a very convenient design. With this bat, you are sure to get the ultimate backyard baseball experience. Note that this bat is suitable for players of all levels, including those who wish to learn the game from scratch.
Why Did We Like It?
What we found most significant about the product was its design, which is patent to Blitzball. It gave more speed, made a home run ball travel by a greater distance, and provided curving action. The barrel also came in a decent size and was constructed with solid and durable material.
What's more, you get 3 high-quality wiffle balls with this product that come with the perfect pop, feel, and balance for an exciting wiffle ball game. Plus, the wiffle balls are also very light to handle and quite safe for use around pets.
Additionally, the balls are yellow in color while the bat is blue, which makes both of them easily visible amid the grass on your lawn or yard. As such, you don't need to be concerned about losing them there. Lastly, the bat weighs 10.6 oz, which suggests that it can handle regular Wiffle balls quite easily.
What Could've Been Better?
Although the product works wonderfully to provide a great backyard baseball experience, we found that the balls were not perfectly weatherproof. One of the balls cracked up during very hot weather, which made it less bouncy. If you face a similar issue and find that the warranty period is still not over, you may get a replacement upon reporting it to the manufacturer.
Pros
Patent design gives the ball more speed

Provides great run distance

Safe for use around pets

Less likely to be lost in the grass
Cons
Balls not perfectly weatherproof
Help your little ones improve their backyard baseball skills with this excellent training wiffle ball bat from SKLZ. As a brand, SKLZ is well-known for its range of high-quality sports equipment and develops products for training in home as well as for professional purposes. Thus, your backyard wiffle ball sessions will surely be highly enjoyable and fun-filled.
Why Did We Like It?
We were glad to find that this bat had a narrow diameter, which allowed a batter to train in tackling small balls. Added to this, the lightweight nature of the bat improved the swing and rotation speed and decreased the fatigue. All of this together helped the batter perform better in the game each time.
Further, the batter also gets to improve the coordination between the hand and the eye which is crucial for mastering the game. Plus, the hand speed and contact can be improved using this bat from SKLZ.
Another great feature of this bat is that it is made from high-quality, durable aluminum. As such, this product renders a service much longer than the average products in the market. Lastly, this bat offers you an improved firm grip that naturally helps you play every shot better.
What Could've Been Better?
This bat is a great hitting tool that provides an impressive performance each time. However, it may not be suitable for very small children aged below 4 years. That's because it may be too big and heavy for them to handle. So, it's better to go for another product like our next pick.
Pros
Trains batters in tackling small balls

Offers more swing and rotation speed

Improves coordination between hand and eye

Much more long-lasting than other products
Cons
Not ideal for children aged below 4 years
Next, we've picked this convenient baseball bat from Easton Pro Stix, which will be loved by your young potential baseball star. It is modeled after a baseball bat from a professional series and is made from high-quality material. So, your kids can have a highly enjoyable match in the backyard whenever they feel like it. Note that this bat measures 33 inches long and weighs 8.8 oz.
Why Did We Like It?
First of all, we loved the ultra-lightweight design of the bat, which made it suitable for all kids as well as adults. And it measured 33 inches long, which is regarded as a perfect length for any wiffle ball bat. Note that many few products available out there come with such a length.
Also, it is built with strong and high-quality material which makes it capable of withstanding the ravages of extensive play sessions. Additionally, the seams are devoid of any rough edges, which makes each shot more smooth and accurate.
Furthermore, this bat comes with an attractive finish, which gives it the look of an original wooden bat. And that's not all. You get a seamed plastic ball with each purchase of this bat, which lets you have the best wiffle ball experience each time.
What Could've Been Better?
Make sure you don't use this bat with a very hard ball, as it may cause the bat to dent or get damaged. In such cases, the bat may not be suitable for further use, so avoiding the use of such balls is the best. Also, the bat may get dusty if left unused for too long, so you will need to clean it thoroughly.
Pros
Ultra-lightweight design makes it suitable for all

Comes with the perfect length

Can withstand ravages of extensive play sessions

No rough edges on the seams
Cons
Not ideal for using with hard balls
Another great product which lets you have a perfect backyard baseball session at home is this set of two bats and 3 wiffle balls from wiffle. Made from long-lasting and superior-grade material, this combo set can offer years of enjoyable wiffle ball matches in the backyard. Note that this bat measures 32 inches long and comes with a weight of 13.12 oz.
Why Did We Like It?
We begin by discussing the design of these bats, as it seemed the most noteworthy among all its features. Each of the bats has a handle which is slightly thinner, so that it becomes easy to move. Plus, being 32-inches long and made of hard plastic material, it gives the ball a greater run distance and the ideal speed for a perfect shot.
Besides enhancing the performance, the high-quality plastic material of this bat is perfectly safe for young players. Added to this, the bright yellow color of these bats makes them easy to spot amid the grass on the lawn or backyard.
What's more, you get efficient wiffle balls with a perforated design which helps to train young players in mastering a good hit. Additionally, the positioning of the perforations offers a great curve for the ideal throw.
What Could've Been Better?
We were more than satisfied with the performance of this combo set. However, what disappointed us a bit was that there was only one bat when the package arrived, so we had to report the issue to the manufacturer. That said, their response was very prompt and we were sent the other bat within a couple of days. So, make sure you check the package carefully when it arrives.
Pros
Thinner handle makes it easy to move

Gives greater speed and run distance to the ball

Perfectly safe for young players

Wiffle balls offer great curve
Cons
Package may arrive with only one bat
The next wiffle ball bat that we have for you is another great choice for training your little ones to master the game. It comes with a novel design and also offers more long-lasting performance than most ordinary products. You can get this 24-inch long bat in two attractive colors, royal blue, and pink, while it weighs 11 lbs.
Why Did We Like It?
First and foremost, this bat is exclusively designed with a large barrel to allow easier hitting. As a result, it also becomes easier to find the sweet spot by which you can get your ball in every time. Plus, this can also help in improving the hand-eye coordination of young players.
The next feature that appealed to us greatly about this bat was its foam covering. This makes it more tolerant to constant ravages during your wiffle ball game. Added to this, there was a comfortable handle that also provided a strong grip.
Finally ,this bat came along with a foam ball which had a diameter of 10 inches. This ball is perfectly safe and convenient for use in smaller spaces, and also has purple laces printed on it to make it easy to spot.
What Could've Been Better?
The only issue that we observed in the bat was that it has slightly rough seams that made some hits off the mark. This may not be the case of every bat since it usually happens due to slight differences between the various product batches. If you observe a similar issue, you can report it to the manufacturer and request for a replacement.
Pros
Allows easier hitting

Improves hand-eye coordination

More tolerant to constant ravages during play sessions

Comfortable handles provides strong grip
Cons
Seams may be slightly rough
This bat and ball combo set from Louisville comes with a wood grain finish that gives it the look of an authentic wooden bat. It gives you a fun-filled and thrilling baseball experience in your lawn or backyard. This product comes with a number of wonderful features, so move on to the next few sections to know what all it offers.
Why Did We Like It?
We were thrilled to find out that this wiffle ball bat was a replica of the highly popular C271 baseball bat. Though the C271 is made from high-grade maple, this one is constructed from plastic but uses a very strong and high-quality variety. As such, you or your little ones can strike a good hit each time and score home runs easily.
Plus, the length of 34 inches gives high speed and as well an impressive run distance to the ball. And the bat is quite sturdy, so you can be sure that it won't crack or dent due to the abuses of extensive play sessions.
What's more, you also get a good-quality wiffle ball, which enables safe play and also offers a good curve.
What Could've Been Better?
Although some wiffle ball bats can be used comfortably with tennis balls, this one is not ideal for the same. That's because the material cannot withstand hits with tennis balls and may develop cracks in several portions within a short while. So, it will be best to use it with wiffle balls only if you choose to go for this product.
Pros
Replica of the popular C271 baseball bat

Lets you score home runs easily

Size gives high speed to the ball

Comes with a good-quality wiffle ball
Cons
Not ideal for playing with tennis balls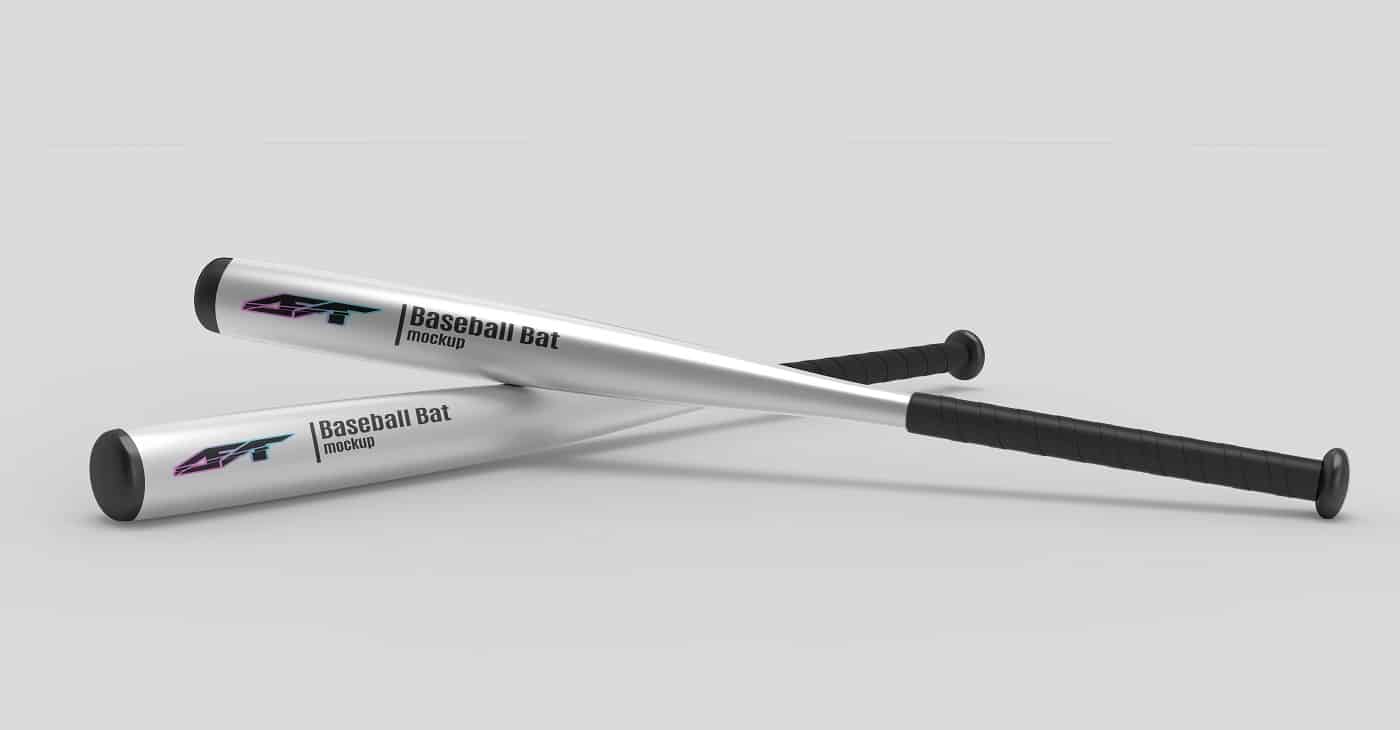 Wiffle Ball Bats Buyer's Guide
Choosing the right wiffle ball bat is not a difficult task if you follow the right approach. Keeping in mind your needs and preferences is important, and so is considering some essential key features. In this section, we briefly discuss these key points which must be taken into account before moving on to make a decision.
Length
You have to consider the age, height, and weight of the person for whom you are buying the bat. This is one of the most important factors for choosing a wiffle ball bat as different products come in different sizes.
A bat with an average length will be suitable for a 4-year old, while teenagers or adults will require longer and slightly heavier products. So, make sure you also check the size of a product while going through the details of a product.
Durability
The plastic material of wiffle ball bats makes them less expensive compared to baseball bats. However, you must remember that the bat should be capable of withstanding some amount of wear and tear.
 So, make sure you check the information on the durability of the product and are not deceived by any inferior-quality plastic material. Generally, bats made from harder plastic material and polymer and those covered by foam are more durable.
Grips
You must be sure that the grip of the product is firm, yet comfortable so that it can be used to make the right hit. Also, the handle should be able to absorb the shock due to any mis-hit. Note that many wiffle balls have knobs on the handle to ensure that the bat doesn't slip during any hard swing.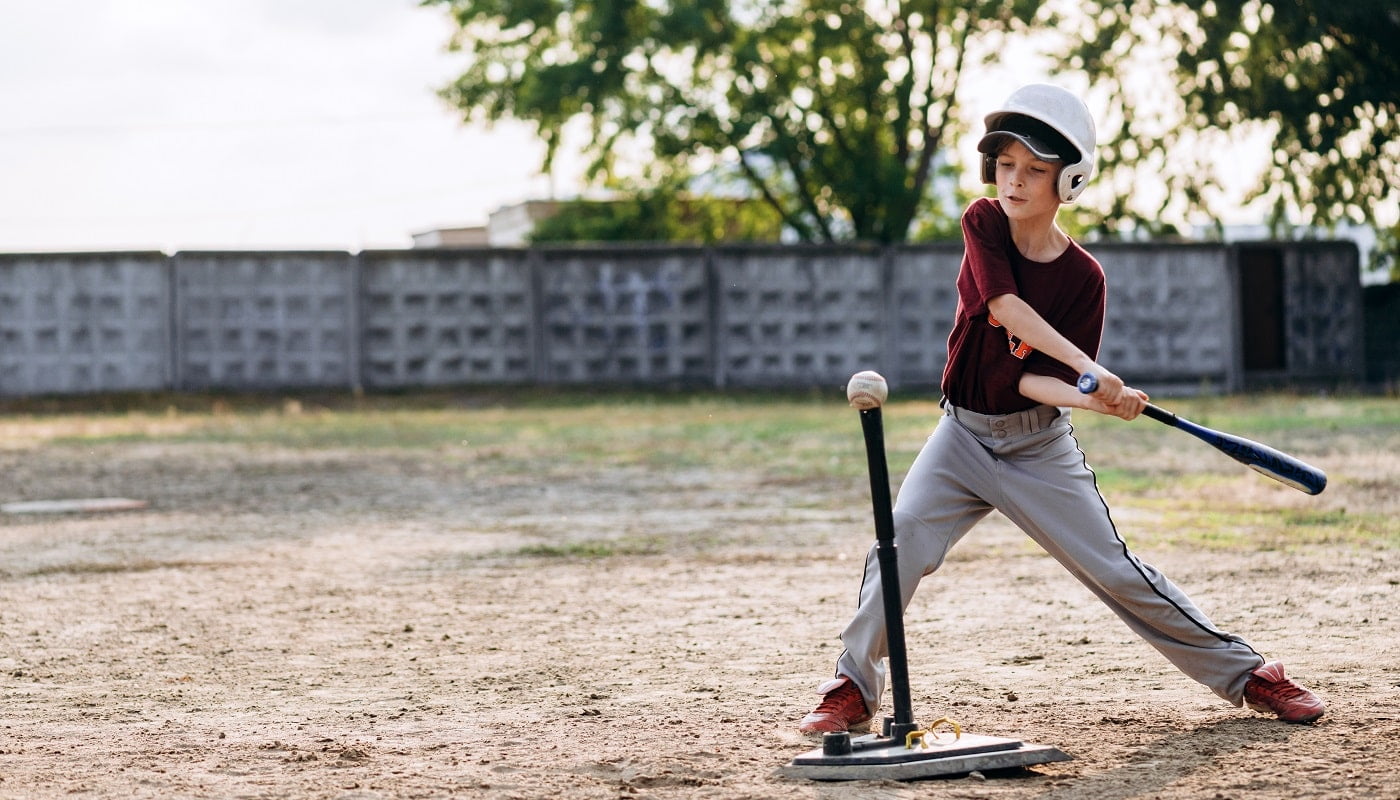 Verdict
With this, we come to the end of this guide, and we hope you'll be able to choose the best wiffle ball bat now.
But before we sign off, we would like to recap our favorites from the list. The Easton Homerun Smash Foam Bat is an ideal product to go for, if high performance and affordability are equally important to you.
On the other hand, if you don't mind spending a bit more for a reliable product, you can choose the SKLZ Quick Stick Training Bat. It has several efficient features and is ideal for training the little ones in backyard baseball.
Let us know whether you agree with our verdict in the comments section below.
Till next time! Bye!
Related Articles