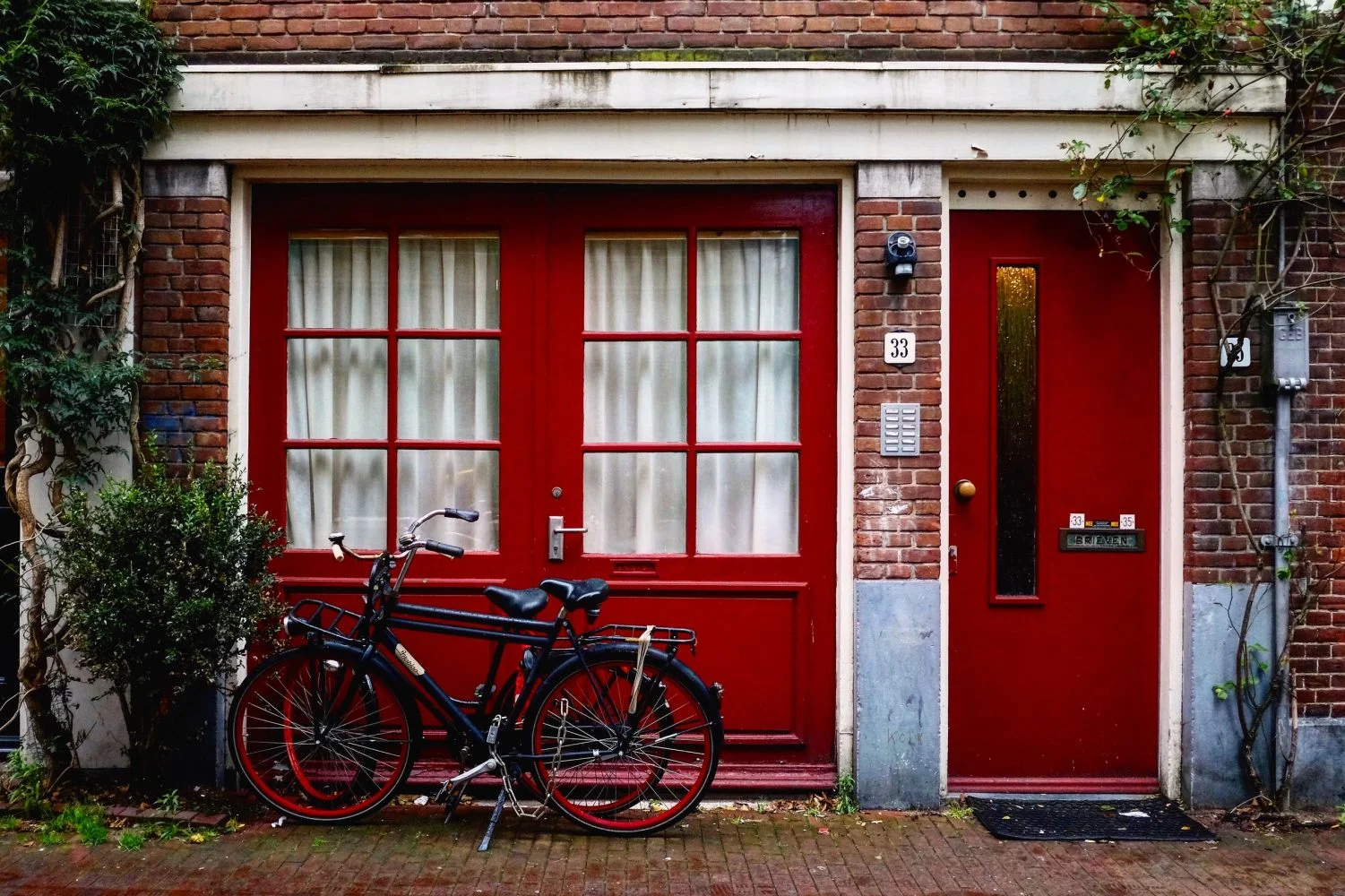 Have you recently moved into a new house? If yes, have you checked whether the doorbell is working properly – or if there even is one? When people move to new houses or apartments, they inspect a lot of things, but the doorbell is one thing they often forget to check for.
If you do not have a doorbell in your new home or if your existing doorbell is no longer any good, you know it is time to get a new doorbell. The days of using wired doorbells are long gone now and wireless doorbells are all the rage now. In fact, there is a variety of wireless doorbells you can get today to increase your home security. It is just a matter of buying a doorbell online and installing it within a matter of minutes.
With a wireless doorbell, you will no longer need to stress over handling complicated wires while ensuring you know whenever someone arrives at your door.
Of course, shopping for wireless doorbells is not as easy as you think. The wide range of wireless doorbells out there makes it impossible to decide which one to get. You need to consider a lot of factors to assess the effectiveness of wireless doorbells and ensure you select the best one for your specific home needs.
Choosing a brand, such as Ring, might get you confused about whether to go with wireless or the traditional wired ones. Check out our exclusive article on the brand Ring comparing wired vs wireless doorbells to get specific information on whether or not to go with wireless.
In this piece, we have reviewed some of the best wireless doorbells that can help you narrow down your options and make the right buying decision for your home.
Best Wireless Doorbells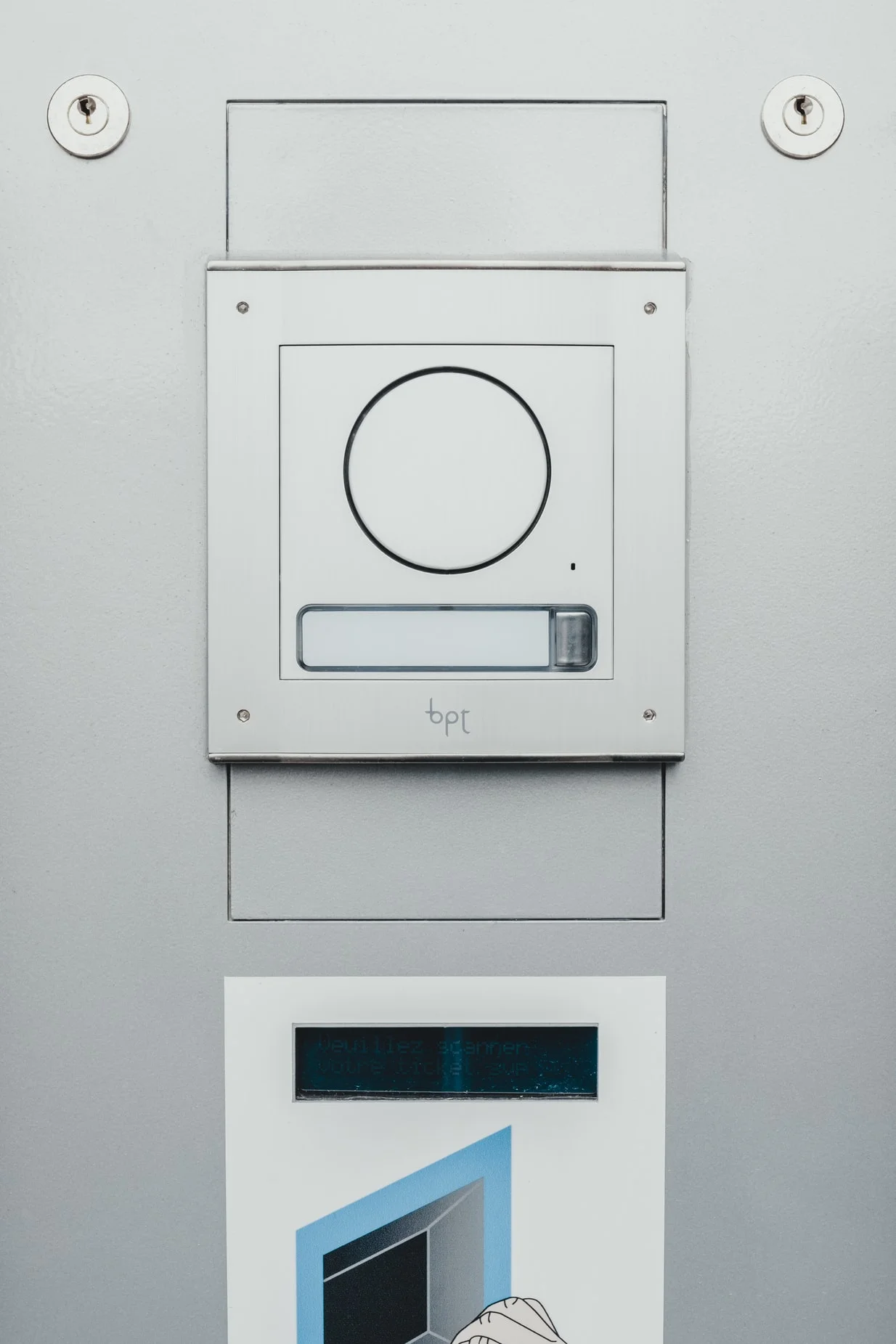 Here is the list of the 9 best wireless doorbells that you can use to easily and securely notify you when someone is at your door.
Sale
Avantek has produced what we consider to be our top pick for the best wireless doorbell you can purchase this year. The highly-rated, affordable, and waterproof Avantek D-3B Waterproof Door Chime Kit with easy installation. 
The doorbell kit makes an excellent choice for any home and will help improve your home security. The model is waterproof so you can mount it anywhere outside without worrying about it malfunctioning, coming rain or shine.
This kit comes with two plug-in doorbell receivers. The wireless range of the receivers has an impressive 1,000 feet range, so you can set them up anywhere in your home and get guaranteed signals.
There are 52 different doorbell sounds that you can choose from and 5 adjustable volume levels to make it as loud or as soft as you need. The doorbell works wonderfully well and it can be used in all types of properties, including homes, apartment buildings, and more.

Pros
Has an impressive 10,000 feet range

Adjustable volume settings

Has 52 different sound options
Cons
Some customers reported the IP55 rating was compromised over time

Some customers found a few sounds annoying
Type: Door Chime Kit | Waterproof: Yes | Video: No | Expandable: Yes | Portable: No | Plug-In: No | Range: 1300 ft | Number of Chimes/Melodies: 52
Our choice of the most budget-friendly wireless doorbell currently available on the market is the SadoTech Model C Wireless Doorbell. While wireless doorbells generally are inexpensive, this doorbell is definitely the most affordable one you can get for your home.
While it is the most affordable one on this list, the SadoTech doorbell has plenty of 5-star reviews from customers who have bought and used it. The doorbell comes with 14 different colors, an operating range of 500 feet, and more than 50 different sounds for you to choose from.
This excellent doorbell kit has 4 different volume levels and the button itself is waterproof. You can install it outdoors without worrying about rain or condensation. Easy to set up, reliable, and reasonably priced, we don't see why you shouldn't get one of these doorbells.

Pros
Affordable and reliable

Easy to install and use

Has an impressive 500 feet range
Cons
Some customers reported that the doorbell stopped working after a month

The doorbell doesn't always work unless the button is pushed properly
Type: Doorbell | Waterproof: No | Video: No | Expandable: No | Portable: No | Plug-In: Yes | Range: 1000 ft | Number of Chimes/Melodies: 52
For those people looking to spend a little extra on their wireless doorbell system, there is an excellent addition of a video-enabled doorbell that they can consider. After all, a little extra home security and convenience never goes to waste, right?
The RemoBell WiFi Wireless Video Doorbell is the best video doorbell. It features an integrated camera system. The product allows you to see exactly who is outside your door through your smartphone with Wi-Fi connectivity.
This battery-powered video doorbell will send a notification to your phone every time someone rings the doorbell, so you can access its camera to check who it is. The camera has a decent 720-pixel capability, thereby allowing you to figure out who is at the door.
This Wi-Fi-enabled wireless doorbell also features two-way talking capabilities. It also boasts an active log of missed rings. Water and weather-resistant, you can connect this wireless doorbell to up to 5 different phones. Of course, installation is not as easy as the other doorbells on this list. There have also been reports of false motion detection alerts.
Pros
Comes with an integrated camera

Connects to your phone

Has two-way talking capabilities
Cons
There have been reports of faulty motion detection notifications

The wireless doorbell is relatively difficult to set up and install
Type: Video Doorbell | Waterproof: Yes | Video: Yes | Expandable: No | Portable: No | Plug-In: No | Range: N/A | Number of Chimes/Melodies: N/A
As 2023 approaches, the technology we use in our daily lives is getting better and better. Smart home technology is rising in popularity quite a lot lately. If you are really into smart home technology devices and want a doorbell that falls in line with the latest technology, the Ring WiFi-Enabled Video Doorbell should definitely be your top choice.
This WiFi-enabled doorbell takes just a few minutes to install and includes an HD camera and motion-activated alerts for your smartphone. The video doorbell will send notifications on your phone whenever someone rings your doorbell. Its Live View feature allows you to gain access to on-demand video and audio from the doorbell.
This doorbell system has two-way talking capabilities, as well as motion-activated alerts that will notify you if someone is lurking outside the door. The best thing about the doorbell is the fact that it works with Amazon Alexa.
While users are generally quite pleased with this product, some have complained of false motion detection alerts due to moving tree branches or cars driving by.

Pros
Features HD camera

Wireless connectivity through WiFi

Motion detection-enabled alerts
Cons
The motion detection system sometimes sends false alerts

No low battery indicator
Type: Video Doorbell | Waterproof: Yes | Video: Yes | Expandable: No | Portable: No | Plug-In: No | Range: N/A | Number of Chimes/Melodies: N/A
Many apartment owners do not enjoy the fact that there are inadequate or non-existent doorbells in each unit. This can be quite frustrating in a lot of situations, especially when you order something and the delivery person is unable to contact you directly. The Lovin Product Waterproof Chime Kit will help resolve that issue for you.
Inexpensive, reliable, and accompanied by a long-range receiver, this waterproof chime kit is the kind of investment that apartment dwellers could benefit from. The wireless doorbell system offers a 1,000 feet range with 36 different ring tones and 4 volume levels to choose from.
Along with its excellent range, the doorbell is very easy to install, which makes this wireless doorbell kit by Lovin Products a pretty decent investment for use in apartment buildings.
Pros
Long range receivers

Easy to install and set up

Waterproof doorbell
Cons
Some customers found the sound quality to be a little off

Not loud enough for a large home
Type: Door Chime Kit | Waterproof: Yes | Video: No | Expandable: Yes | Portable: No | Plug-In: No | Range: 1000 ft | Number of Chimes/Melodies: 36
If there is one thing that annoys people the most about the wireless doorbells they have installed in their homes, it is that they require battery changes on a regular basis. Sometimes, you do not have the time to be able to replace the batteries. The Honeywell Series 9 Wireless Portable Doorbell is the most viable solution for this issue.
Honeywell is a portable doorbell that performs all the functions that you can expect from a high-quality wireless doorbell. The added advantage you get with this product is that it has an incredibly long battery life. In fact, it is the leading portable wireless doorbell when it comes to how long the batteries last before they need to be replaced.
That's not all there is to this essential video doorbell, of course. This wireless doorbell has a sleek design and an illuminated halo on the button to make it easily visible to visitors at night. The LED alerts on the screen of the receiver also make it a very good option for you to consider. This wireless doorbell system even allows you to add several new sounds if you want more than the 8 different options that come with it.
Pros
Longest battery life

Easy to set up and use

LED alerts and halo on the outdoor unit
Cons
The button needs to be pressed properly for it to work

The light indicator on the outdoor unit isn't visible during daylight
Type: Portable Doorbell | Waterproof: No | Video: No | Expandable: No | Portable: Yes | Plug-In: No | Range: 450 ft | Number of Chimes/Melodies: 8
If you are looking for an inexpensive wireless doorbell or just want to save money on batteries, the Hampton Bay Wireless Plug-In Doorbell Kit is a worthwhile investment for your home. 
Simply put, this is a simple plug-in wireless doorbell kit by Hampton Bay. The receiver's plug-in feature means that with this doorbell kit, you do not need to worry about the battery dying out on you. No more going out to buy new batteries for the doorbell every time it runs out.
This is one of our favorite doorbells because the wireless doorbell system has a very simple ding-dong tone for homeowners that like to keep things minimal and only the button will need a battery. The wireless doorbell kit has a 100-foot range, which is more than good enough for use in homes and the model comes ready to install.
Pros
Wireless doorbell

Easy-to-use doorbell

The receiver needs no batteries
Cons
The push button still needs batteries

Does not have a very long range
Type: Plug-In Doorbell Kit | Waterproof: No | Video: No | Expandable: No | Portable: No | Plug-In: Yes | Range: 100 ft | Number of Chimes/Melodies: 10
A lot of homeowners do not have porches that can protect their doorbells. While most doorbells feature waterproofing capabilities, there is only so much moisture that they can handle. Luckily, you do not need to worry about waterproofing at all with the Crosspoint Expandable Wireless Doorbell Alert System.
This expandable wireless doorbell system can hold its own against any hazardous weather conditions and it will continue to function well, regardless of contact with water. A bonus with this doorbell is that it also comes with multiple receivers and transmitters, which give it an expandable range.
This wireless doorbell system by Crosspoint has a 500-foot range and both its buttons are 100% waterproof. It has 52 different sounds, along with 4 different volume levels. If you want to expand the range even further, the company sells additional receivers and transmitters separately. This is a perfect doorbell for apartment buildings and large homes.
The Crosspoint wireless doorbell system is also easy to set up and incredibly convenient considering its price.
Pros
100% waterproof buttons

Easy to set up and install

Features expandable range
Cons
You need to buy the expansion package separately

Not the most affordable product
Type: Doorbell Alert System | Waterproof: No | Video: No | Expandable: Yes | Portable: No | Plug-In: No | Range: 500 ft | Number of Chimes/Melodies: 52
Sale
Some people with very large houses might need more from their wireless doorbell systems than what a standard model can offer them. You might need multiple receivers, so that you can hear the doorbell ring, no matter where you are in the home. This SadoTech wireless doorbell might just be right for you.
This wireless doorbell system comes with a single button and two plug-in units for the receiver. This is ideal for homes that have two floors where you get the alert from the doorbell all around the house. Along with 52 different sounds, you can choose from 4 different volume levels.
The operating range of 500 feet makes this doorbell worth buying. Also, the chimes are loud enough to be heard all over your home. This product is hands down, the best dual-receiver wireless doorbell you can invest in.
Pros
Loud receivers for sound all over the house

Easy to install and set up

Has a pretty decent range of 500 feet
Cons
Some customers found that one receiver was not working

Available on Amazon through a third-party seller without the manufacturer's warranty
Type: Doorbell | Waterproof: No | Video: No | Expandable: Yes | Portable: No | Plug-In: No | Range: 1000 ft | Number of Chimes/Melodies: 50
Best Wireless Doorbells Comparison Table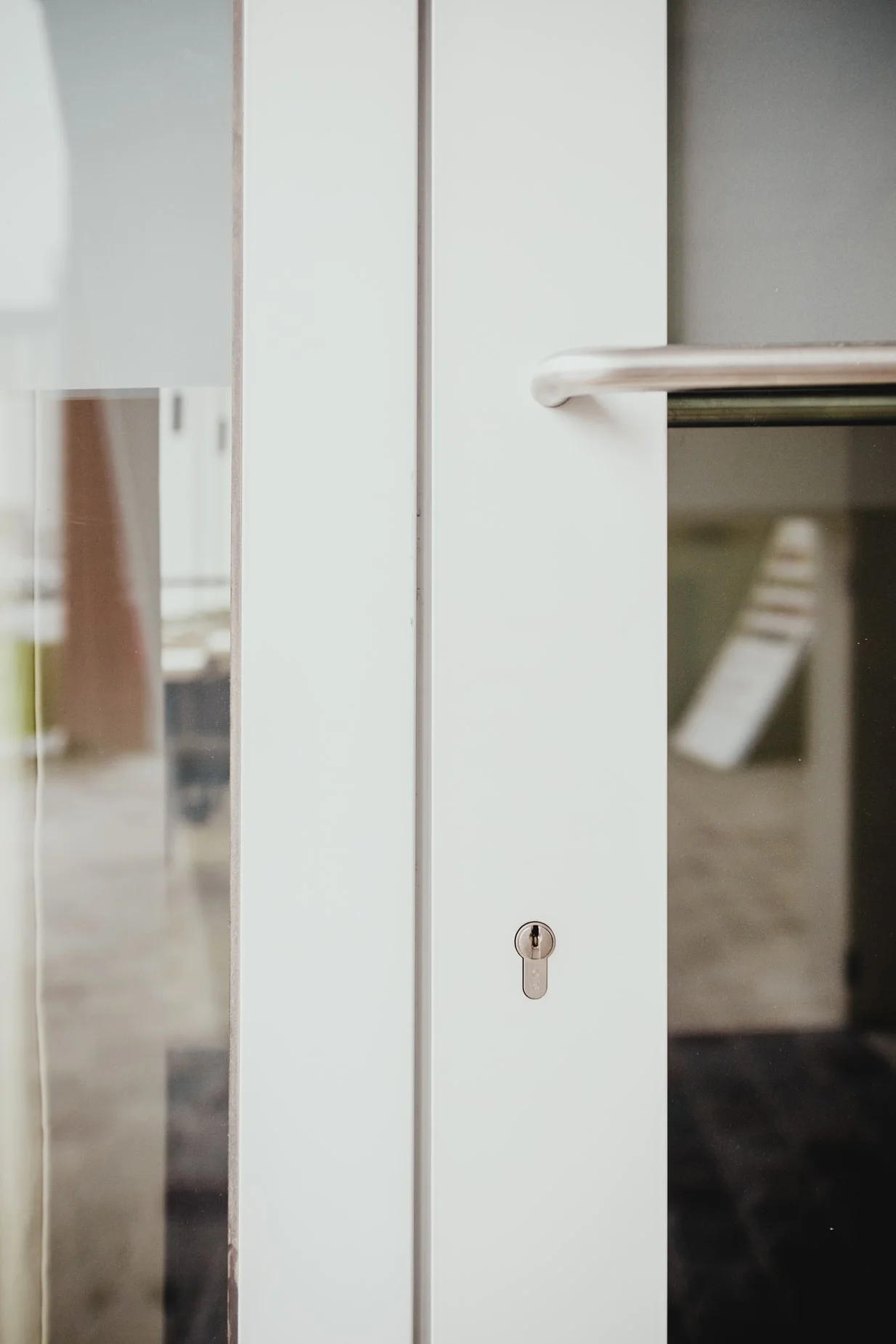 Buying Guide For The Best Wireless Doorbell 
Now that you have become familiar with some of the best wireless doorbells of 2023, it is time to take a look at some of the most important features to look out for when you are buying a doorbell for your home. This will help you to choose a doorbell that works best for you and your home needs.
Operating Range
The first and foremost factor to consider when you are getting a wireless doorbell for your home is the operating range it has. The range of the doorbell should be long enough to span the size of your home, from the transmitter to the receiver.
The usual range for a doorbell is 100 to 150 feet, but most of the products in this list of reviews have a range of over 150 feet. For those with larger homes, they should purchase wireless doorbells that have a longer range, typically around 1,000 feet.
Doorbell Sound Choices
Current wireless doorbells offer a lot of options when it comes to the chime you hear from the receivers. You can choose and customize the doorbell sound, based on your own liking. Go with a doorbell that provides you with what you are looking for in terms of sound options or if you want something simpler.
Doorbell Design
While a lot of people might not think much of this factor, the design of a doorbell unit does make a difference. Homeowners should care about how it looks when they install it on their home doors. It is better to go with a doorbell that can complement the architectural style of your home.
Battery Options for Wireless Doorbells
Most wireless doorbell systems have disposable or rechargeable battery options. This is crucial for you to know since you need to know how much power your doorbell will use and how often you would need to charge or replace the batteries. WiFi-enabled wireless doorbells tend to use more battery power, so you need to be aware of that before you purchase it.
Advanced Technology
Last but not least, take into account the technology used for the wireless doorbell you're buying for your home. Yes, Wi-Fi-enabled technology is advanced, but several other wireless doorbell models offer even better features and offer better home security.
Motion detection, high–quality camera, smart connectivity with smartphones, and two-way talking capabilities are some of the things you should consider when purchasing a doorbell. While additional features offer increased security, such doorbells may cost more than their more affordable counterparts. But, if you want to make your home more secure, these doorbells will be perfect for your security needs.
With all this vital information, you can purchase the best wireless doorbell system for your home in no time!
Wireless Doorbells FAQs
Can I install a wireless doorbell myself, or do I need to hire a professional?
In most cases, wireless doorbells are designed to be easy to install, and can be done by the homeowner without the need for professional assistance. However, if you're unsure about the installation process or have any concerns, it's always a good idea to consult with a professional.
How do I troubleshoot issues with my wireless doorbell?
If you're experiencing issues with your wireless doorbell, try replacing the batteries in both the button and the chime. Additionally, make sure that the devices are within range of each other and that there are no obstructions blocking the signal. If these steps don't resolve the issue, consult the manufacturer's troubleshooting guide or contact customer support.
Are there any downsides to using a wireless doorbell?
One potential downside of using a wireless doorbell is that they can sometimes experience interference from other devices, such as baby monitors or Wi-Fi routers. Additionally, some models may have a limited range, which can make them less effective in larger homes or buildings.
Conclusion
After inspecting the features, pros, and cons of several wireless doorbells, it's clear that there are various options suitable for different needs and budgets. These products provide improved security, convenience, and practicality, ensuring that you can find the perfect fit for your home.
From the above 9 best wireless doorbells, here are the top three expert recommendations:
For the best overall wireless doorbell, the Avantek D-3B Waterproof Door Chime Kit is an ideal option that offers waterproofing, an extensive range, and numerous chime options.
If you're on a tight budget, the SadoTech Model C Wireless Doorbell is a good option that still provides reliability, easy installation, and appealing aesthetics.
For those who want advanced features like video capabilities, the RemoBell WiFi Wireless Video Doorbell is the right choice, offering excellent security and convenience through smartphone integration.
Ultimately, the best wireless doorbell for you will depend on your specific requirements and preferences. Choose one that suits your needs and enhances the safety and functionality of your home.
Related Articles
10 Best Fingerprint Door Locks