Admit it - our dream residence is incomplete without a pristine-looking lawn!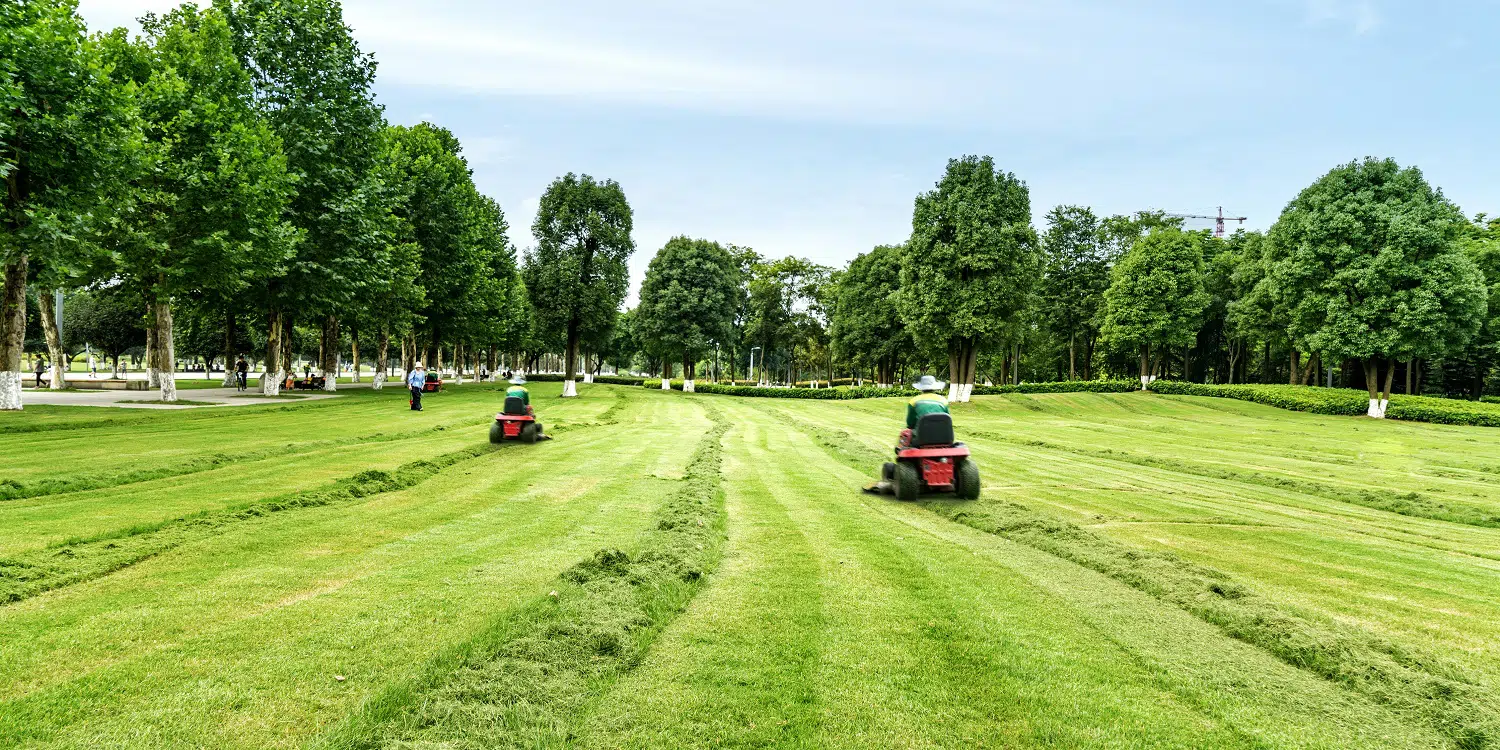 As the saying goes, a beautiful lawn doesn't happen by itself. True, lawn maintenance is no easy job. But we certainly don't mind some technological assistance, especially if it means having a zero-turn mower.
Indeed we are indebted to these mowers for their easy operation and ability to reach for those tight spots. Sounds all smooth, right?
Sadly, making the right call is far from being as easy as riding a zero-turn mower. There are a lot of brands, each with multiple lines of mowers to choose from. We bet that selecting the right one will be no walk in the park.
To declutter your mind and help you choose the right mower per your needs, we are here with the top 4 zero-turn mowers of the year. One look at the reviews, and you'll have every detail that aids decision-making.
Let's jump in!
Best Zero Turn Lawn Mowers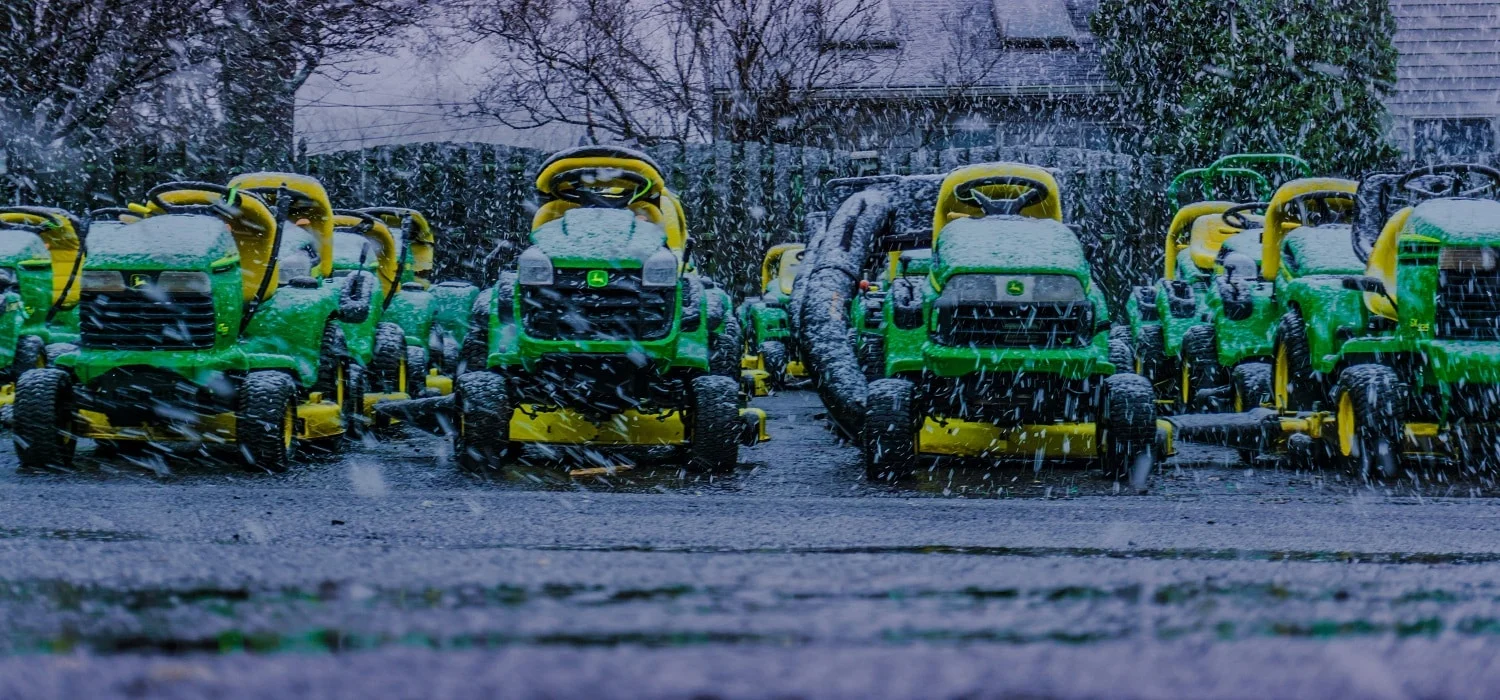 Here is the list of the 4 best zero-turn mowers to help you tackle any lawn quickly and efficiently.
Next up on the list is the Husqvarna MZ61. Durability and productivity run synonymously with this commercial-grade lawn mower, at the heart of which lies a robust Briggs and Stratton engine. Designed for optimum rider comfort and efficiency, MZ61 takes equal care of mowing and clearance.
Why Did We Like It?
As compared to the Swisher ZTR, this zero-turn lawn mower has but a slightly better top speed of 8.5 MPH. For a mower that is considerably fast, a set of dual padded levers reduce the vibrations to a negligible level, so brownie points for that!
An all-out highlight is the quadruple of 6-inch wide caster wheels, which provide the mower with just the right balance so that it doesn't slip on flatter terrains. Besides, the design has been tweaked to reinforce the bottom for better stability.  
Talking about its mowing function, the MZ61 is equipped with a durable steel 54-inch cutting deck for precise trimming. This deck, which can be lifted via a foot pedal, can be also adjusted to achieve 12 cut heights so that no part of the lawn is left unattended. Additionally, the deck can also hold a bag for picking up all the debris.
Lastly, the user interface, with all its control gears, sits in the vicinity of the cushioned high-back seat for easy access.
What Could've Been Better?
Our biggest concern is that the MZ61 tends to leave lines on the lawn, even when it's not mowing. Also, the deck and discharge chute may clog frequently. Hence, you need to keep an eye out for debris accumulation.
Pros
5-gallon gas tank

Greasable aluminum spindles

Removable foot pan

Comfortable seat with foam-padded hand grips
Cons
Maneuvering down the slope is difficult
Dimensions: 76" x 75.5" x 42" | Weight: 770lbs | Power Output: 24HP | Cutting Width: 61" | Operation Mode: Manual
The last zero-turn mower being reviewed today is the Husqvarna Z254. This mower from the Husqvarna range is one of the most in-demand products for residential lawn maintenance.
Its affordable price, coupled with a fast and reliable design for easy control and mobility. 
Why Did We Like It?
The Z254 zero-turn mower is another one of our favorites for medium-sized lawns. At the heart of this machine lies a competent 26-horsepower Kohler engine that is both fuel-efficient and forceful. If you are looking for an industrial-level mower within a budget, the Husqvarna Z254 is a good option to watch out for.
The 54-inch wide cutting deck has been carved out from a single piece of stamped steel and is fitted with heavy-duty flat-stock steel for improving its strength and durability on harsh terrains. Furthermore, a triple-blade system, which is a common feature in other Ariens mowers, clears the lawn in noticeably fewer passes. 
While we were impressed with the quick-key start of the Z254, particularly helpful in lower temperatures, the patented park-brake system also earns a fair share of praise. What this does is it simply engages the brakes when the steering levers are pulled inwards or outwards, and arrests them otherwise. This is a good additional feature to ensure operator safety with minimal effort.
What Could've Been Better?
It may be helpful to know that this mower may not be too helpful for smaller-sized lawns, as the cover design is comparatively large. This may cause unwanted wear and tear to the lawn.
Pros
Good for mowing sloped terrains

Top speed of 6.5 MPH

Superior air induction

Responsive brake mechanism
Cons
Reduced efficiency on wet surface
Dimensions: 72" x 61.49" x 34.48" | Weight: N/A | Power Output: 26HP | Cutting Width: 54" | Operation Mode: Manual
The Husqvarna Z254F 54-inch Zero-Turn Lawn Mower is designed for users who require efficiency, comfort, and versatility in their lawn care routine. With its powerful 23 HP twin-cylinder engine and a large cutting deck, this machine is perfect for maintaining medium to large-sized properties.
Why Did We Like It?
The Husqvarna Z254F truly shines in terms of performance, thanks to its powerful 23 HP twin-cylinder engine, which provides enough power for tackling most lawn-cutting tasks. The zero-turn technology ensures efficient maneuverability, enabling users to navigate around obstacles with ease. With speeds up to 6.5 MPH forward and 3.5 MPH in reverse, mowing time is significantly reduced compared to conventional mowers.
Additionally, the 54-inch deep cutting deck ensures efficient bagging and mulching, resulting in a clean and well-kept lawn. The deck lift feature allows for precise cutting heights, tailored to individual preferences. Moreover, the easy-to-use ergonomic control panel, high-backed seat, and anti-slip foot area contribute to a comfortable and safe mowing experience.
Another advantage of the Husqvarna Z254F is its low-maintenance hydrostatic transmission, which doesn't require regular upkeep. The added safety of an automatic parking brake system is another feature that appeals to users.
What Could've Been Better?
Although the Husqvarna Z254F offers several advantages, there are a few areas for improvement. The first is that both the bagging and mulching kits are sold separately, which may be an inconvenience for some users. Another limitation is that this model is not recommended for use on slopes exceeding 15 degrees, which could be an issue for those with uneven or hilly terrain.
Pros
Powerful 23 HP engine for efficient mowing

Zero-turn technology for easy maneuverability

Large 54-inch cutting deck

Comfortable and safe operation

Low-maintenance hydrostatic transmission
Cons
Bagging and mulching kits sold separately

Not suitable for slopes over 15 degrees
Dimensions: 77" x 60" x 35" (Package) | Weight: 700lbs | Power Output: 24HP | Cutting Width: 54" | Operation Mode: Automatic
The Ariens IKON XD 52-Inch Zero-Turn Mower is a robust and effective machine aimed at making mowing vast spaces quick and effortless for commercial operators. This high-performance zero-turn mower showcases a powerful 23-horsepower Kawasaki motor, a relaxed anti-vibration cockpit, and an ample 52-inch mowing deck, rendering it a leading choice for expert landscape upkeep.
No products found.
Why Did We Like It?
The Ariens IKON XD 52-Inch Zero-Turn Mower distinguishes itself from the competition in terms of user comfort and ease of use. Its luxurious high-back seat and cushioned armrests are independently installed to reduce vibrations, guaranteeing optimal comfort during extended use. The potent 23-horsepower Kawasaki engine is structured for simple startup and cast-iron cylinder liners increase its sturdiness and life span.
The broad 52-inch mowing deck comes with ventilation for maximum airflow, which stops the grass from being compressed and assures a consistent, well-trimmed lawn. Supported by a three-year/300-hour warranty, this zero-turn mower is an excellent investment for individuals looking for a dependable and comfortable device for commercial applications.
What Could've Been Better?
While the Ariens IKON XD 52-Inch Zero-Turn Mower shines in efficiency and user comfort, there are some potential downsides to keep in mind. Firstly, this mower is on the pricey end, which might not cater to all budgets. Additionally, it does not come with any accessories included, such as headlights or a mulching and bagging kit, which are sold separately. Some users may feel that for the price, these features should be included with the mower.
Pros
Simple startup

Sturdy and long-lasting

Cozy anti-vibration cockpit

Spacious 52-inch mowing deck
Cons
Pricey

No headlights and mulch/bagging kit not included (sold separately)
Dimensions: 80" x 35.3" x 62.1" | Weight: 864lbs | Power Output: 23HP | Cutting Width: 52" | Operation Mode: Automatic
Best Zero Turn Mower Comparison Table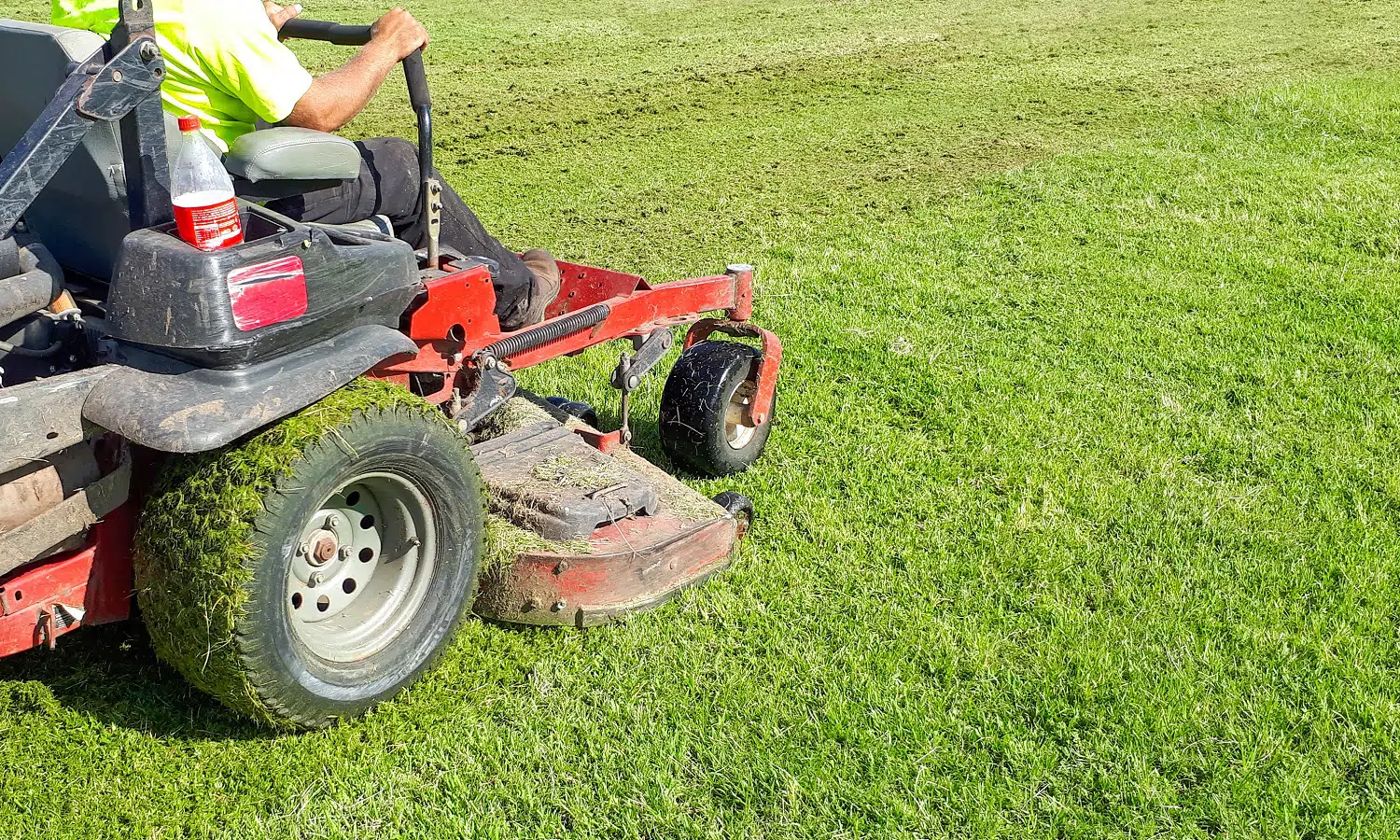 Buying Guide For The Best Zero-Turn Mower
While a zero-turn mower is meant to make lawn maintenance easy and comfortable, choosing the right mower is an equally demanding job.
Multiple factors need to be considered before buying a zero-turn mower. Even the cheapest machine has a 4-digit price tag, so investing in one requires precise planning.
To cut out your task, we've jotted down some essential features that should be on the top of your mind before you select the ideal mower.
Power
A vital feature that should influence your choice is the power of the engine or its horsepower. The amount of power at the heart of the mower decides the speed and efficiency with which the machine goes about the job. 
If you have an average-sized lawn, you can opt for a decently powered mower, something in the range of 15-20 horsepower. However, a bigger lawn is better off with an engine having more than 20 horsepower.
Width
The width of the cutting deck is another point to be considered. A general understanding is that a wider deck saves time and effort. This is partially true, as a larger width will be able to cover more area. But there is a catch- the width of the deck may affect the delicate plants and shrubs while trimming the required area.
A practical solution to this problem is that if your lawn has a lot of open spaces, then we suggest you invest in a mower with a wider deck. Alternatively, if you have areas to protect, go for a narrower deck. It may require some extra time and effort but is a safer option.
Wheels
The mobility of a zero-turn mower largely depends on its wheels. While many of these mowers come equipped with caster wheels for durable and easy maneuverability, we would recommend looking for a mower that has some additional features like anti-skid or anti-scalp tires.
User Comfort
Since the user is at the helm of operating the mower, it is imperative that the operator feels comfortable and secure in the seating area. Most mowers come with cushioned seats and padded armrests for a pain-free experience. 
Here again, we suggest buying a mower that has an adjustable seat, so that you have a clear field of view even when the machine hits a bumpy terrain. 
Besides, people looking for extra room may choose a mower that does not have armrests. In such a scenario, you may consider looking for additional support features to relieve your hands from the fatigue of driving for long hours.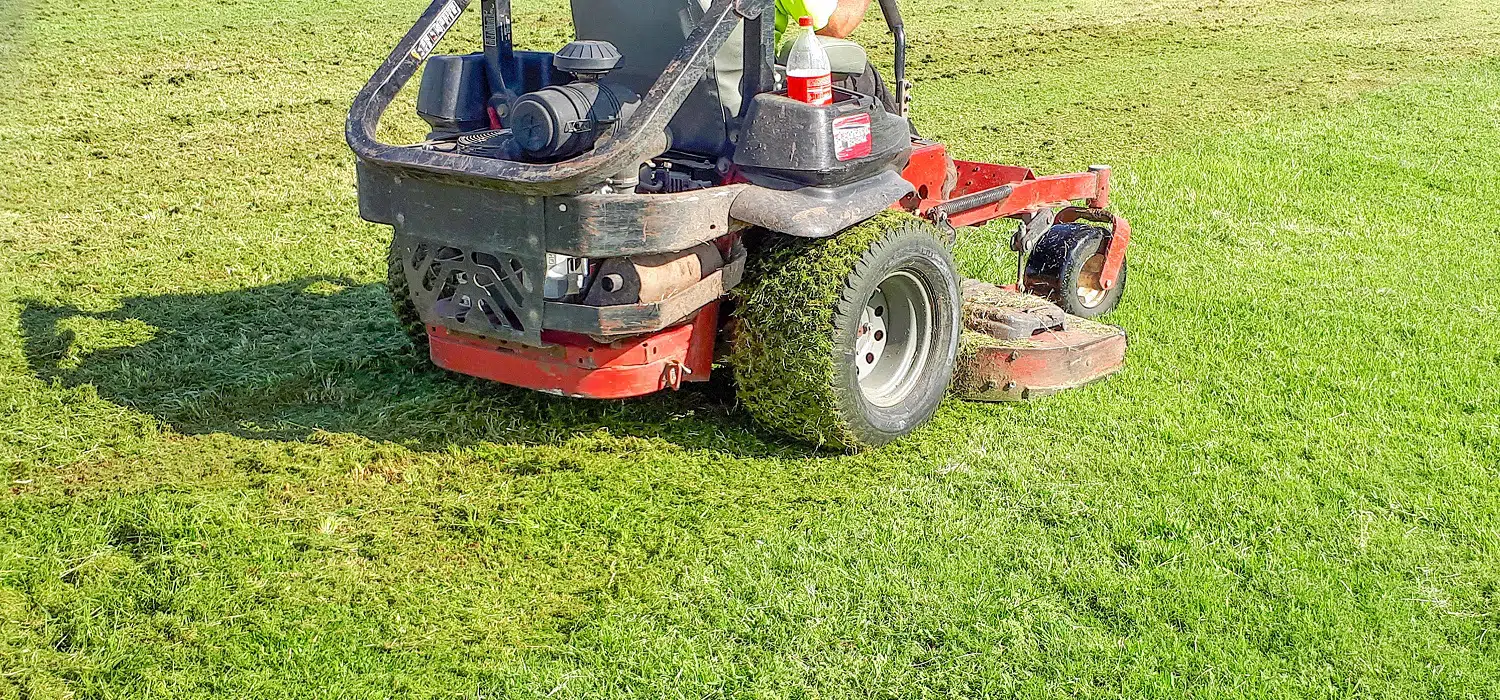 Conclusion
Big or small, affordable or expensive - a zero-turn mower is the perfect caretaker of your beloved lawn.
Our list for today was an attempt to bring together the most effective zero-turn mowers, complete with their features and drawbacks. But before we take your leave, here's a quick recap of our reviews.
The SwisherZTR, though expensive, is a genuinely superior-grade mower with indisputable productivity. On the other hand, the Ariens Zoom 34 mower is a more affordable and residential-friendly mower on the market.
The Ariens Apex 60-inch mower is more suitable for heavy-weight commercial needs, while the Husqvarna Z254 is a popular choice among homeowners.
With this, we end today's top 4 list. Hope our assistance was worth your time, and is subsequently worth your money! Do let us know about your favorites in the comments down below.
So long!
Related Articles
5 Best Self-propelled Lawn Mowers Right Now
The 5 Best Lawn Mowers for St Augustine Grass Right Now
Best Lawn Edging for a Legendary Garden
4 Best Walk Behind Brush Cutter 
13 Best Trimmer Lines | Multi-Sided, Round, Square, Twisted & Serrated
6 Best Electric Start Self-Propelled Lawn Mowers
11 Best Battery-Powered Lawn Mowers
13 Best Potting Mix For Orchids
9 Best Small Riding Lawn Mowers