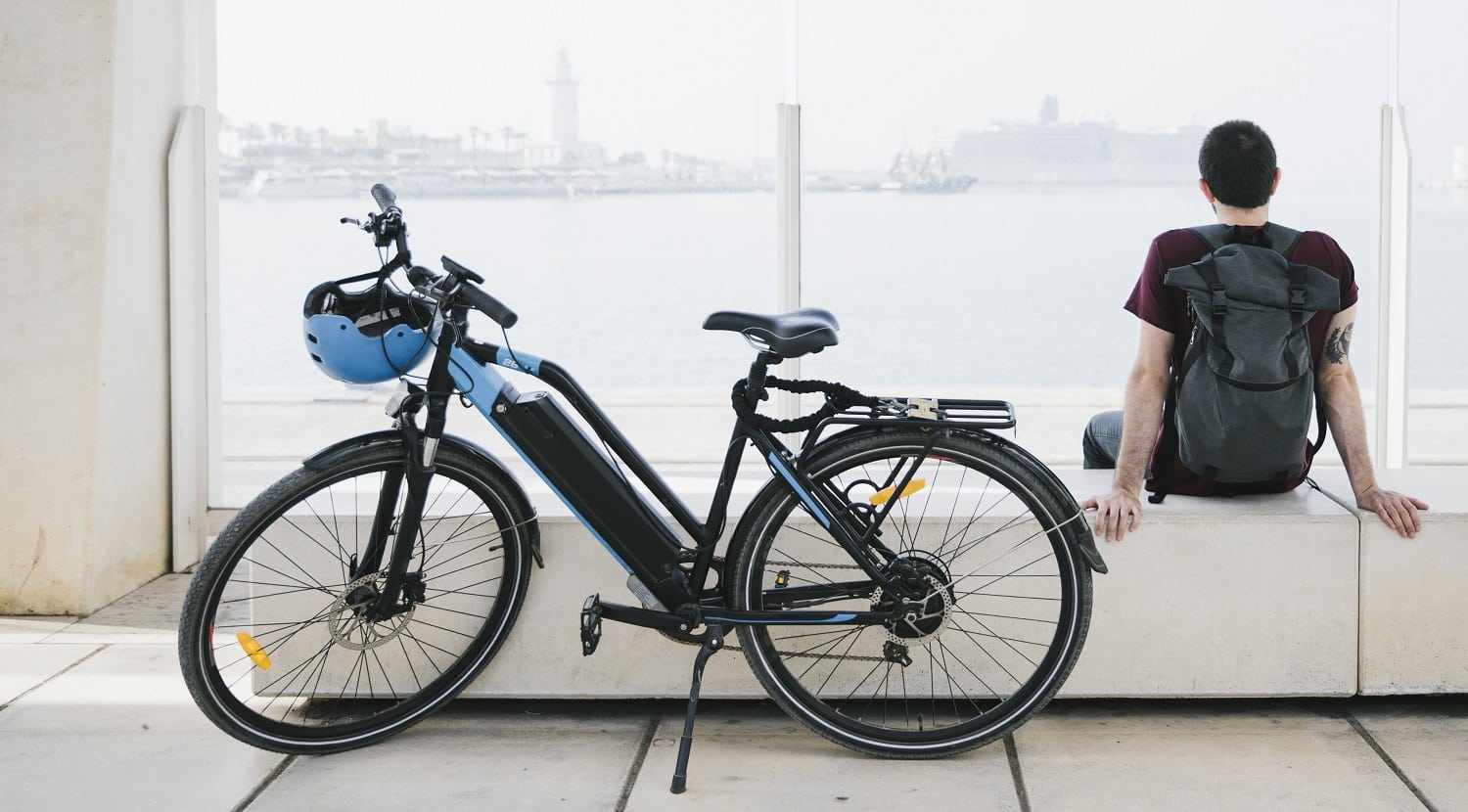 You are walking down the road and suddenly something whooshes past you. Is it a bird? Is it a plane?
No, it is the Diamondback 2016 Insight 2 Hybrid Bike, which is an upgrade of the Insight 1. The new model is sure to pique your interest, given that the brand welcomed suggestions from the people on how to make it better. Unfortunately, this is a discontinued product, and currently not available in the market.
Therefore, this is a people's bike that performs effortless transitions from trail to asphalt. If you are someone who values speed but is aware that you must also be safe, this could be your ideal model.
It is the perfect combination of a mountain and road bike as it offers unparalleled efficiency in all terrains and environments. But if there are still a few lingering doubts about whether you should buy it or not, then we are here to help.
Read on for an extensive analysis, based on our experience.
Diamondback 2016 Insight 2 Hybrid Bike Review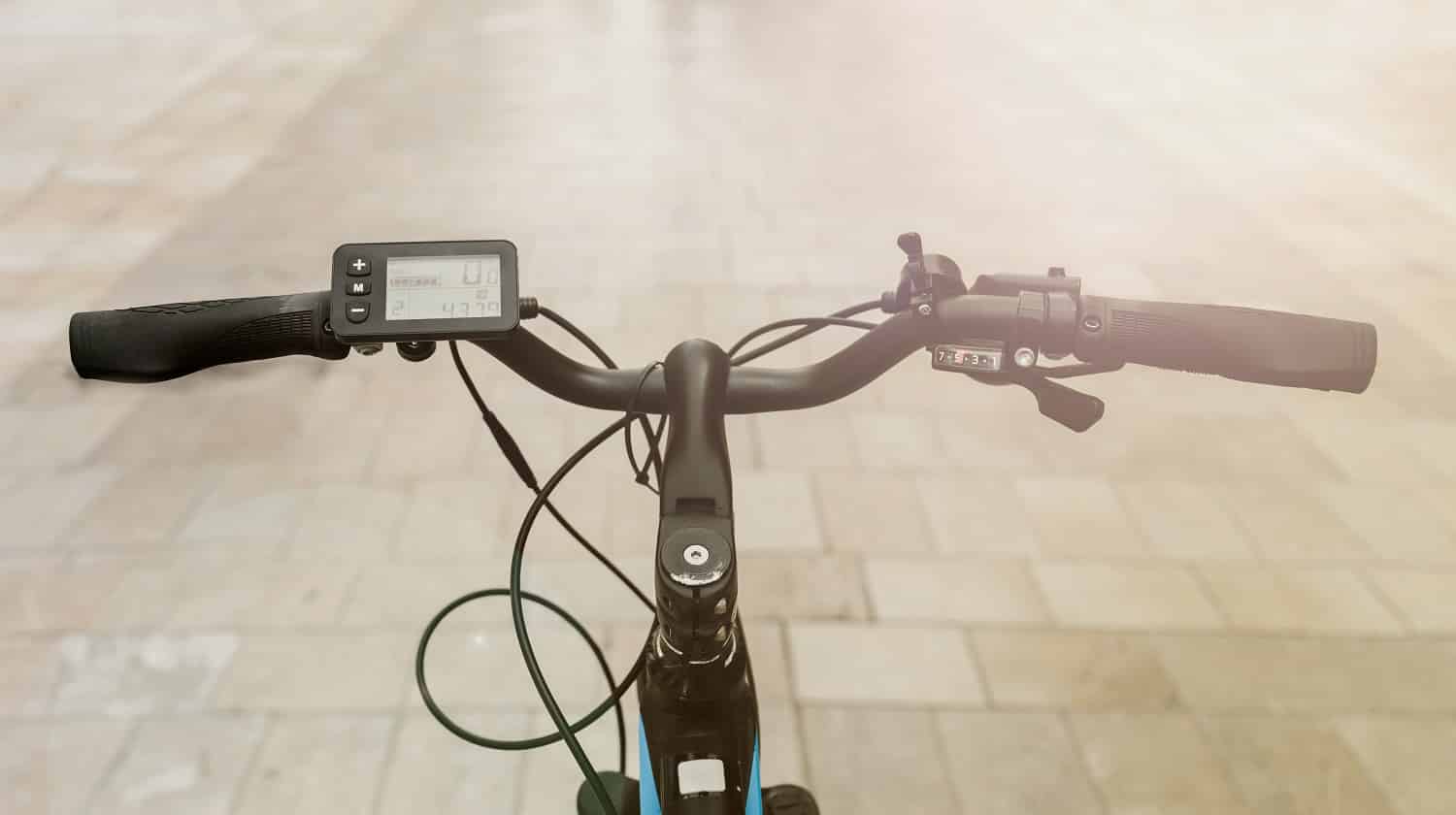 Several factors make this model worthwhile. But of them, we have listed down what we consider to be the most significant aspects. These are the features that make it highly popular not only among cyclists but also everyday riders.
Perfect Fit
This bike is available in four different sizes, which makes it an ideal fit for most riders. You can get it in 16″, 18″, 20″ and 22″ which makes sure that anyone can find the right size they are comfortable with.
This is a big step up from the earlier model, as it accommodates a variety of people as opposed to the previously limited rider base.
Materials
Coming to the frame, it is made from aluminum, which adds to its overall efficiency. After all, aluminum is one-third the weight of steel, which makes this bike lightweight. That being said, don't think that its light frame means that it is not sturdy.
It has the added benefit of being aesthetically pleasing as well. Plus, aluminum does not rust, thereby ensuring that it does not require a lot of maintenance. This also makes it suitable for nearly all weather conditions.
It must be noted that the aluminum frame is stiffer than most other materials, which allows you to get more control over harsh surfaces. Along with this, you can also get the required stability on flat surfaces.
Brakes
The braking ability is vital given the various areas that you have to traverse. In that regard, the designers have spared no expense to provide a much better braking system than the earlier model.
This is made possible by the mechanical disc brakes that ensure better longevity, complementing the fact that it can also bring you to an instant stop. Furthermore, you get the reliability of more accurate braking, even in the most adverse conditions or environments.
And that's not all; you will be happy to learn that though disc brakes cost a lot, this model manages to include these brakes at a reasonable price. Thus, you get the best quality without having to spend a lot.
Gear
The Insight 2 comes with 21 gears that are powered by the Easy-Fire Shimano EF-51 8 speed shifter. Therefore, with these 21 speeds, you can handle various terrains quite easily. On top of this, you can bet your bottom dollar that the Shimano shifter will deliver.
This is based on the fact that Shimano is known for manufacturing both high quality as well as sensitive components that enhance your overall experience. Apart from that, the gear system takes into account the front and rear derailleurs.
Furthermore, all this is complemented by the guard chain and sealed cartridge bottom brackets. While the derailleurs provide more efficiency, the crankset takes things up a notch. How? By ensuring that the bike can withstand various cycling styles and different kinds of riders.
Finally, with help from the brackets, you get a smooth operation and the necessary speed when it comes to replacements.
Wheels
It is equipped with 700cc Kenda Kwik Trax tires, which makes it suitable for you to navigate both on-road as well as off-road terrain. As a result, the wheels have a thickness of 32mm that allows them to effectively minimize the shocks and bumps to ensure a comfortable ride.
Rims
A crucial aspect of the model has to be the stainless steel double-walled rims. These come in handy to make sure that it has the necessary sturdiness. This becomes vital, keeping in mind the rough terrain you may have to navigate from time to time. Plus, the rims ensure that you get a higher degree of stability that makes handling easier.
Comfort
One of the unique features of the product is the performance hybrid saddle. Furthermore, the saddle comes with a gel top that ensures you get the optimum amount of comfort even on long rides. Plus, it is a lightweight model as it weighs all of 27 pounds, though it comes with so many features.
As a result, you can easily take it with you from one place to the next. Moreover, the lightness in weight facilitates better handling, which is essential for tackling the outdoors. Also, you can conveniently store it away without it taking up too much room.
Added to this, it has eyelets that are attached to the frame in the fork. So, you have the option of adding both front and back fenders, along with a rack. Therefore, you get a complete performance from the bike.
Affordable
Now, you will be happy to know that the Insight 2 is one of the most affordable options in the market, even though it comes with many features. Thus, it is a people's favorite, and you are sure to get your money's worth.
It covers almost all aspects while even making improvements from the earlier model, and it does everything at a reasonable price. This means that you have to invest only a small amount to get a long-lasting model; something that is not usually offered by other brands.
Easy to Assemble
The bike is easy to assemble, given that it already comes partially ready. So, even if you are not a pro or a regular cyclist, you will not face any problems in trying to get it up and running. It usually takes a few minutes for you to complete the entire assembling process.
To further ease your worries, the instruction manual has clearly defined directions that present the steps in an uncomplicated manner. You can simply follow the instructions to fit all the parts in their correct place if you are unaware of the anatomy of a bike.
What Could've Been Better?
Although there are numerous good points, there are a couple of areas where the manufacturers could have done better. For starters, you will notice that initially, when you take the bike out, you experience a lot of shaking. This is because of the brakes and the fact that they are new.
You will need to break them in, and you will realize that after a few outings, your rides are getting smoother. Also, if the brakes emit a squeak as you ride, then take a moment to tighten the brake pads, and that should take care of it.
Secondly, you may find that the seat gets a little uncomfortable during long rides. To solve this issue, you need to place some cushioning on the seat. Another thing that may bother you is that the pedals could get slippery in wet conditions. Thus, you must be careful and check whether they have worn out.
Pros
Effortless navigation

Lightweight

Sturdy

Chain Guard prevents derailing or mud splashing

Comfortable

Large handlebars facilitate a natural posture

Great speed

Excellent braking
Cons
No shock absorbers

Pedals could wear out and slip when wet

Steel spokes may loosen and require tightening from time to time

No storage rack

No bottle holder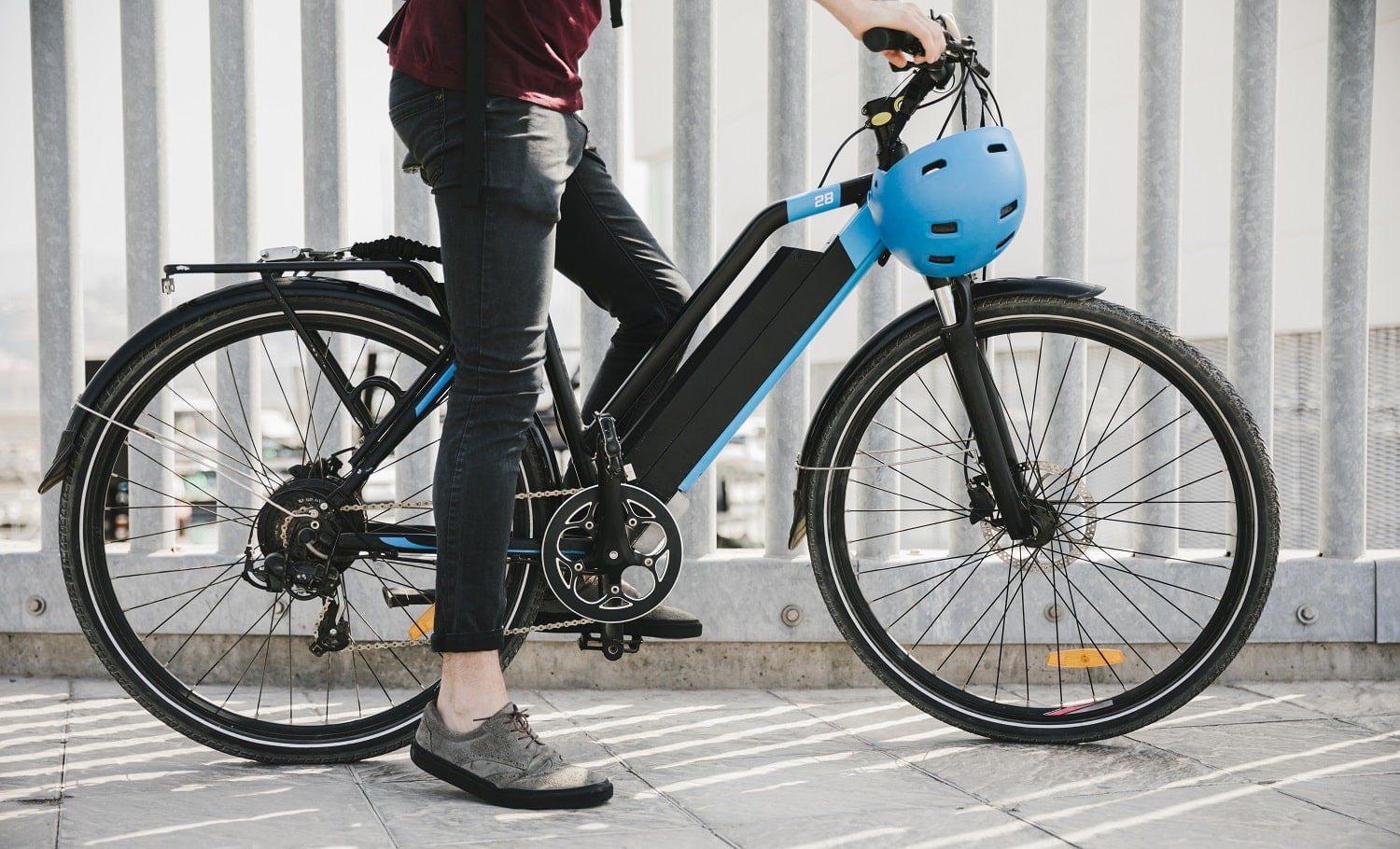 Diamondback Hybrid Bike Buyers' Guide
Before you decide to go ahead and buy it, we thought it best to list the points based on which you can make an informed choice. These points are the basis on which this model scores better than other bikes.
Durability
It has a sturdy design that can endure most weather conditions as well as the toughest of tracks as it is made from aluminum. This means that you can get a long lifespan allowing you to enjoy frequent outings.
This is essential because your bike will be subjected to the harsh conditions in the outdoors. It cannot afford to be flimsy and must withstand the demands of cycling in severe conditions.
Handling
It delivers precision handling thanks to its being lightweight and the top-notch shifter from Shimano. These two aspects come together, allowing you to make accurate turns and maneuver the bike accordingly, which is crucial in the wilderness.
This also means that you will be able to navigate most terrains with ease, which most buyers are looking for.
Safety
Finally, it is safe due to the mechanical disc brakes and the 700cc tires, ensuring that you can apply the brakes at top speed and come to an immediate stop. Thus, you can brake even on the most rugged surfaces with a control that makes sure you are protected and keeps your adventure going.
Diamondback FAQs
Yes, the Diamondback 2016 Insight 2 Hybrid Bike is a unisex model. The brand also has a Clarity line that is engineered more towards women. And although men buy the Insight 2 more, women can enjoy all the features just as well.
Yes, you can place it on a rack due to the aluminum frame, which makes it extremely durable. Also, due to the aluminum, it can withstand warping.
Do I need to assemble it?
It comes partially assembled, and so you will need to put together the rest of the parts. You can take the help of the instruction manual to guide you through the steps. This will help you to fix the wheels, pedals, seat, and handlebar.
Plus, you will need to fine-tune the brakes as well as the shifters, although they come fitted. After that, you will need to inflate the tires to complete the process. In case you have doubts, you can ask a mechanic to do the assembly for you.
What is the ideal height to ride this bike?
To set it to the right height, you can start with the seat in line with your hip bone when you are standing. Then mount the bike and ensure that if the pedal is at six o'clock, then your leg should be locked with your heel above the spindle.
If your hips feel unstable while pedaling, you need to lower the seat. And remember that your knee should have a little bend.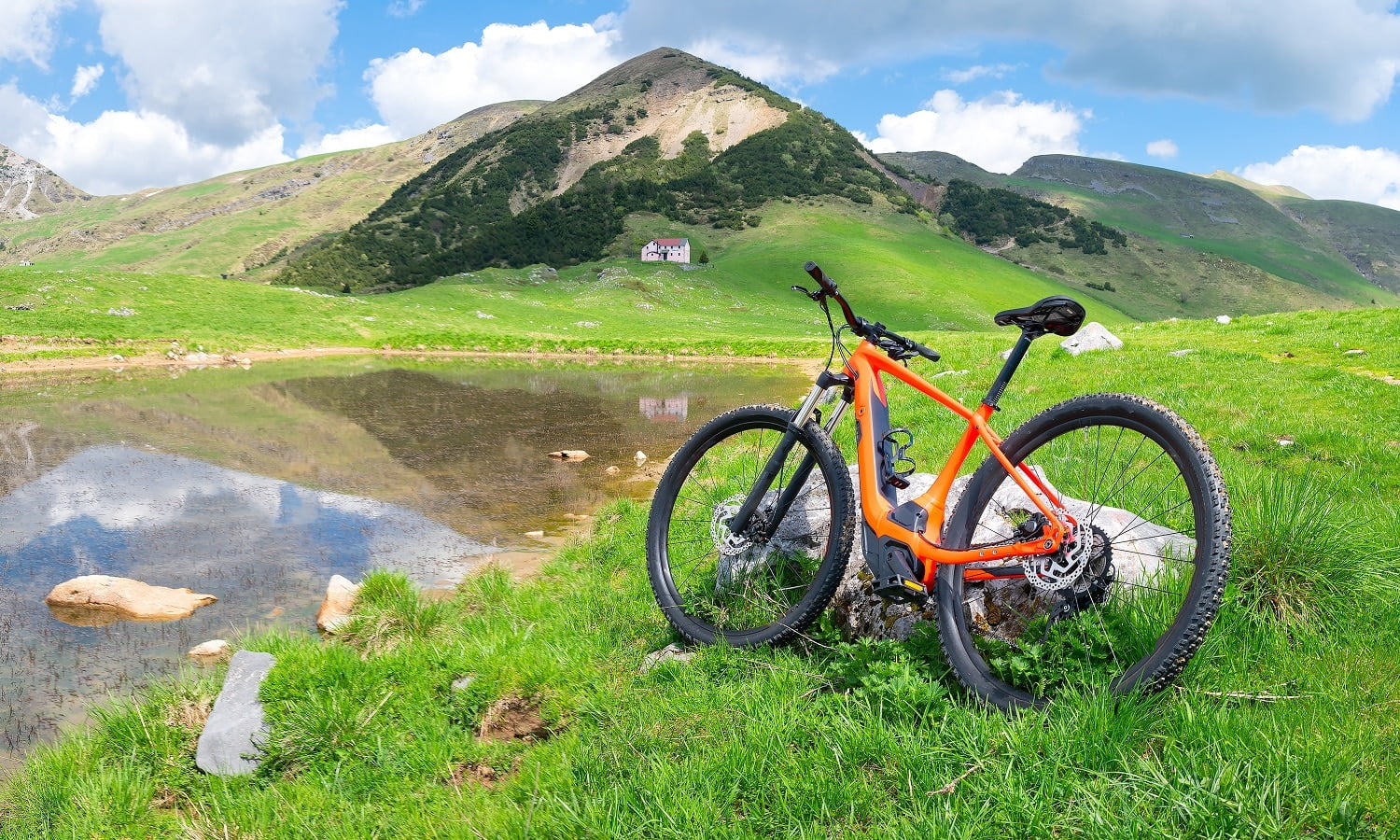 Diamondback 2016 Insight 2 Verdict
So, if you are considering buying the Insight 2, let us sum up what we observed.
In case you have used its predecessor – the Insight 1, you will love the upgrades that have been made to the latest unit. And if it is your first time choosing to buy from the Insight series, then you will not be disappointed.
It provides you with a lot of exciting features that make it ideal for daily commuting, a recreational ride, or an adventure. Thus, it is dependable and forms your travel companion, on whom you can rely even in the roughest of environments.
Moreover, thanks to its robust design, you can enjoy many such rides for a long time to come. Plus, the users' input has allowed the brand to include everything that the buyers would like.
Therefore, with this model, you are the one given the preference. That is something that is rarely seen with other bikes.
Related Articles