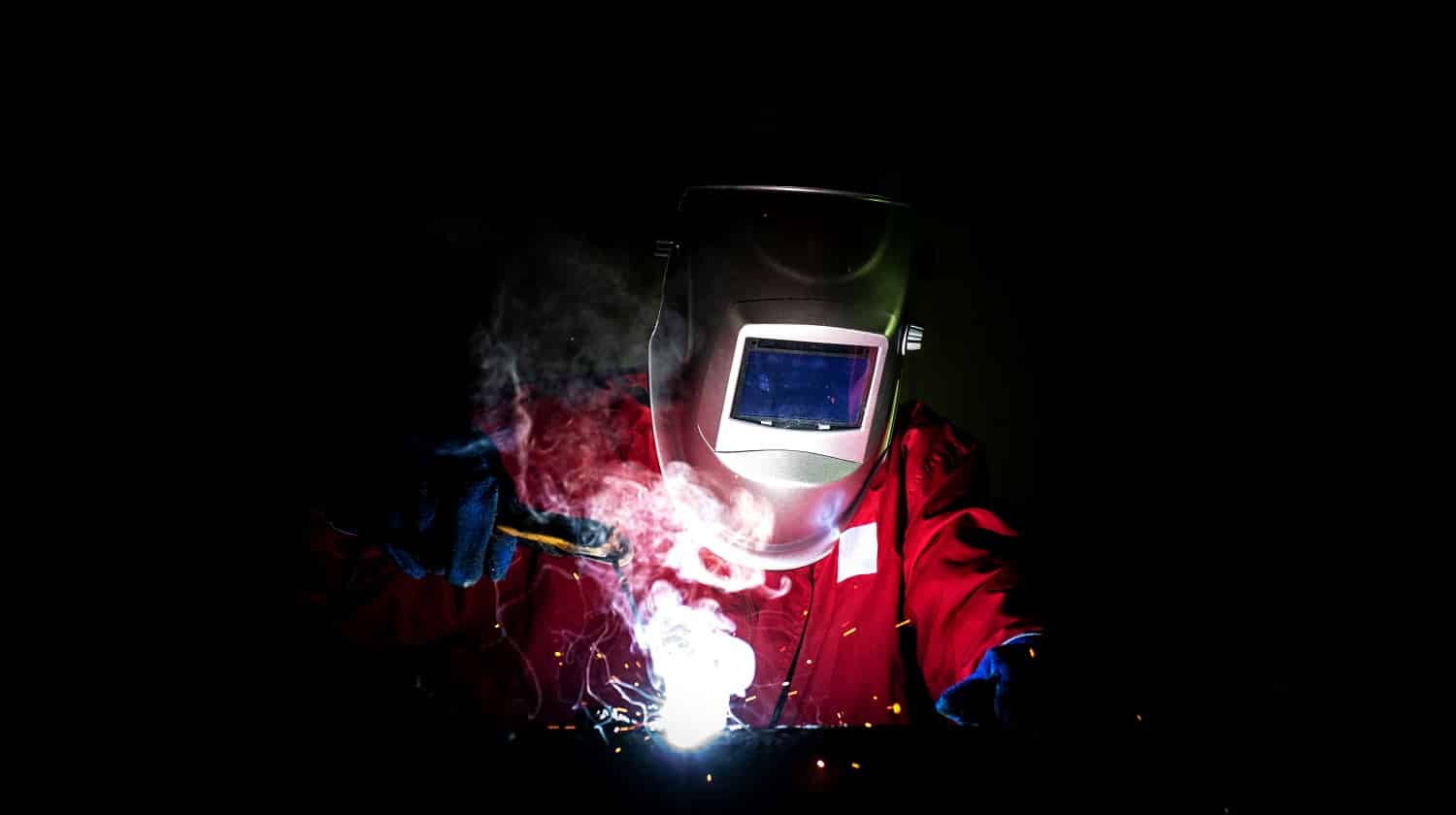 When talking about welding machines, Eastwood is one of the first names that will instantly pop up in our minds. All products are currently been discontinued from the maker. Each products have been updated with a new one and here are the list according our this list respectively. Eastwood AC/DC TIG Welder System, Eastwood 140 Amp MIG Welder, Eastwood Versa Cut 20 Amp Plasma Cutter, & Eastwood 180 Amp MIG Welder.
The quality of their performance has conquered the hearts of even the nitpickers in town. And it was not long before we also decided to join the bandwagon!
So, if you're looking to get your first welder or swap the existing one for a better buy, you have come to the right place. Sit back and relax as we share with you what worked for us and what we thought could have been improved.
So let's jump in!
Best Eastwood Welder Reviews
Eastwood TIG 200 AC/DC 20565 Welder
What Worked For Us?
The TIG 200 AC/DC Welder is an industrial-grade welding machine that is also suitable for fun DIY projects. This high performing versatile unit can be used for aluminum, mild steel and stainless steel workpieces. With a high-frequency start, precision and ease of use make this welder our top pick.
If you think that we are done talking about its versatility, allow us to shower some more praise on the TIG 200. Since it can operate on multiple power sources, viz. 110v AC, 220V AC, or 30-amp circuit, you can practically carry it anywhere.
Though the set of features can be a bit overwhelming, trust us when we say that each of them is equally useful and easy to use. For instance, the amperage can be modified via both finger control and foot pedal operation. Also, you can switch to the manual ARC mode for working on old and rusty metal.
Moreover, the unit comes with a foot pedal, shielding gas hose, Flex Head 17 blow torch for a quick and easy setup. With 5 in-built settings and 15 more to customize, it will take care of all your welding projects and make your life easy!
What Could've Been Better?
Only if the amp dial on the foot pedal didn't require us to pick it up or bend on the floor, we'd have saved you the trouble of reading this section. Having said that, it's nothing major to be mad about, so count an almost perfect score!
Eastwood MIG 135 Welder 12011
What Worked For Us?
After talking about a TIG welder, it's now time to introduce the MIG 135 12011. But before we get into the details, we'd like to say that the positive customer feedback is what made us try the machine in the first place. So, if you're skeptical about our judgment, you can at least trust your peers.
Coming to its overall operation, the unit works well to fuse steel as thin as 24 gauge. Furthermore, you may opt for a solid core wire or flux core wire as per your needs. While the former can wield up to 3/16-inch, the flux wire is used for welding up to 1/4-inch. And, it also supports flux-core welding. Talk about having a range!
Functioning on the standard 120V residential current, this unit has been designed to cut out on operation efforts in more than one way. Moreover, its control panel houses everything together for a quick and easy welding session.
While at it, don't forget to replace the tag along gun with a 20712 spool gun for effective aluminum welding. Yes, you heard us! The MIG 12011 can also be used for aluminum welding, so we are adding up the brownie points.
What Could've Been Better?
There isn't any flaw per se as we were totally satisfied with the way it performed, posing a tough competition to some of the best industrial-grade welders. The only thing that we ought to mention is that we'd recommend against using a generator to power the unit. This may sound a little limiting, but it's unlikely that a generator will be the primary power source in your house or workshop.
Eastwood 14099 Versa Cut 60 Plasma Cutter
What Worked For Us?
Our search for a clean and precise plasma cutter led us to the Eastwood Versa 60, and honestly, we couldn't have been happier. Its clean and high precision strikes can cut through stainless and mild steel, as well as through aluminum. Be it as thin as 24 gauge or as thick as 7/8-inch, this tool is meant for all.
An in-built pilot arc system takes the bulk of the credit for its fast and swift strikes. We could appreciate the feature even more once we tried it to go through some of the oldest and expanded metal in our workshop. For its price, we just couldn't ask for more.
Moreover, the heavy duty MOSFET inverter technology gives the unit superior arc stability for enhanced power. Its moisture separation feature is the driving force behind providing consistent clean and dry power for regular heavy duty use. 
Not only the 20-feet long torch cable, but its lightweight design also makes this unit easy to carry around. Weighing approximately 45 pounds, we didn't require extra help to move it throughout the workshop. Furthermore, it's compact to fit in those cramped rooms. Also, the cable doesn't feel too hard to hold for longer durations. 
What Could've Been Better?
While we have no doubts about its superior power, we wished that the outer nozzles had a more durable build, like ceramic bodies, for instance. We are not a fan of the rubber coverings, which may have a short life span when used frequently.
Eastwood 175 Amp MIG Welder
What Worked For Us?
Another of the brand's most popular MIG welders is this unit which we are going to talk about. Powered by a 220V current supply, this welder can be used for both aluminum and steel projects, similar to the MIG 12011. 
The drive roll mechanism, which lies at the heart of the welder, has been specially designed to deliver seamless wire feed, minimizing the chances of any slipping or skipping. To put it simply, you'll get quality welds at one go without any touch-ups.
And just in case you're wondering about its capacity, the unit can weld aluminum ranging from 14 gauge to 1/4-inch, and steel ranging from 24 gauge to 5/16-inch in thickness. 
Besides, the easy to use control panel consists of precise welding control to adjust the amperage and output voltage for getting the desired results. Also, we could decide on the wire speed to achieve the right proportion of fusing. Long story short, optimum user control is on the top of this unit's must-have list.
Coming back to its similarity with the MIG 12011, the spool gun attachment can be easily used while working with aluminum. Versatility is one of Eastwood's strongest points, and there has been no compromise with it.
What Could've Been Better?
Although the quality of the spool gun comes across as decent and durable, we felt that the fitting is a little loose. As a result, the cable tends to slip from the hands, making the whole process more time consuming than our liking.
How Did We Test These Welders?
To give you the best possible insights, we have carefully evaluated them based on the features that we feel are the most important to consider. Here's a list of factors that we test to structure a comprehensive review guide.
Ease Of Use
Whether you're a first-time user or looking for an upgrade, we are sure that you want to invest in a unit that's not only effective but also easy to use. After all, who wants to spend several hours figuring out how to work with the machine!
Though we are all for multiple settings that allow us to customize the output as per our requirements, we also want to make sure that the settings can be easily controlled.
Customer Feedback
We understand that nothing assures you of quality and performance like peer reviews. So that we can give you a glimpse of the ground reality, we also factor in existing customer feedback to know their experience, and test out such products that have more positive reviews. This way, you know you have the best of the lot!
Cost-Effectiveness
We can go on selecting a plethora of criteria, but none of them will hold value if the product doesn't deliver on the price point. No matter how expensive or cheap, it must live up to all the claims. Only then can you get what you pay for. So we make sure that each of our reviewed products are worth investing in.
Expert Consultation
Last but not least, we get our findings verified by an expert to ensure that we put out only those points which will best convey the operation and performance of the product.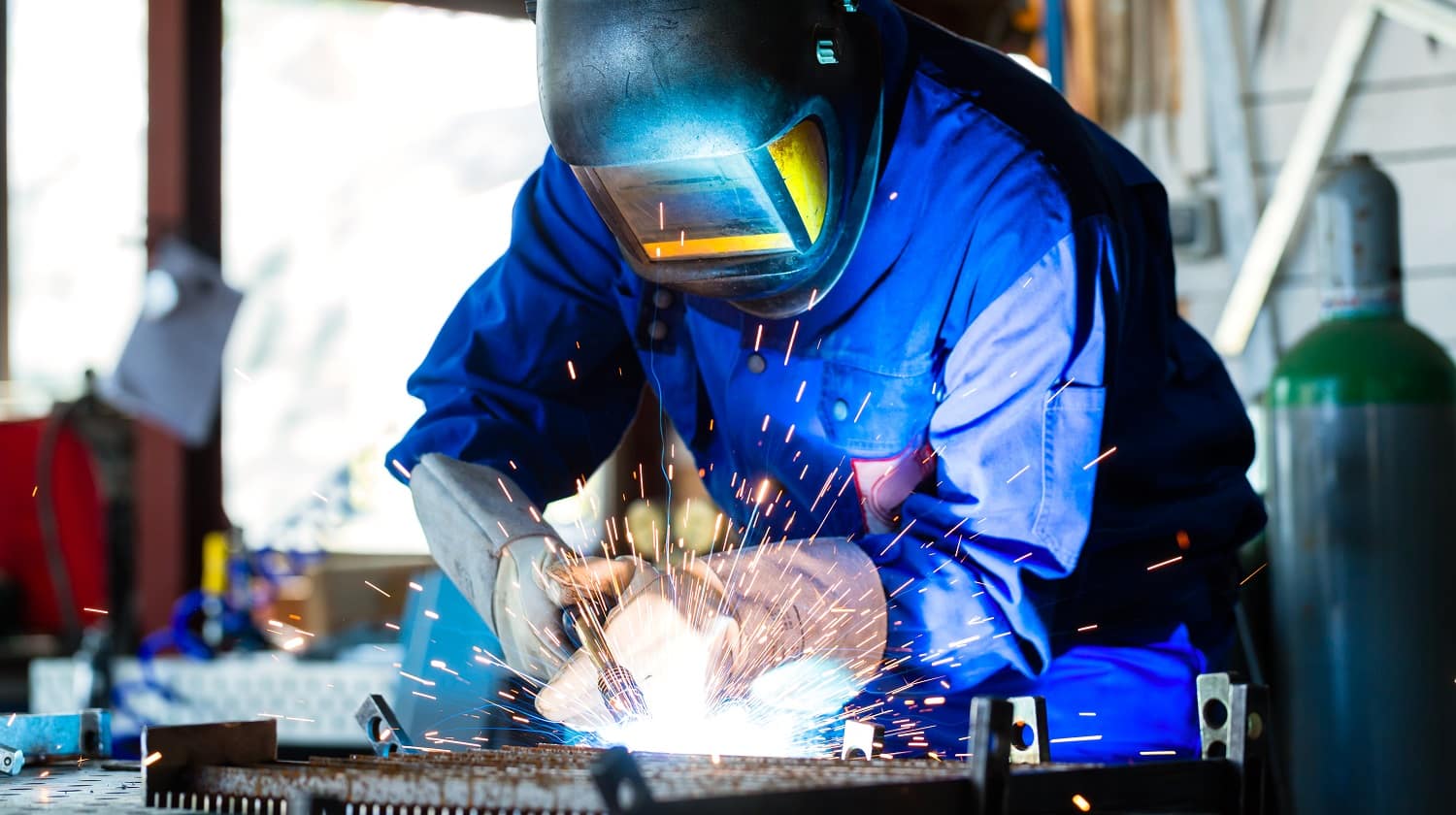 Eastwood Welder Buyers' Guide
Before you bring home any Eastwood welder displayed on the shelf, hear some key points to keep in mind before spending your hard-earned bucks.
Metal Type
We'd recommend going for a welder that can't only fuse regular metals like steel and aluminum, but can also be used to work on its subtypes, like stainless and mild steel. Even if you opt for a specialized welder, it will be better to check on the range of thickness that the unit can deal with.
Foot Pedal
Since amperage control is crucial to welding, we'd suggest going for a model equipped with a foot paddle for quick and easy amperage change.
High-Frequency Start
A high-frequency start mechanism is what makes the welder capable of delivering a full-power arc right from the beginning. Thankfully, Eastwood has made a point to include this feature in its TIG welder.
Spool Gun
Spool guns are one of the best tools to ensure high precision aluminum welding. For this reason, Eastwood's MIG welders come with this extra piece of accessory.
Size and Weight
In case you need to carry your welder around, or have to work in already cramped spaces, we'd suggest going for a compact and lightweight design. Also, a carry handle will only add to the portability of the unit, so keep an eye for it.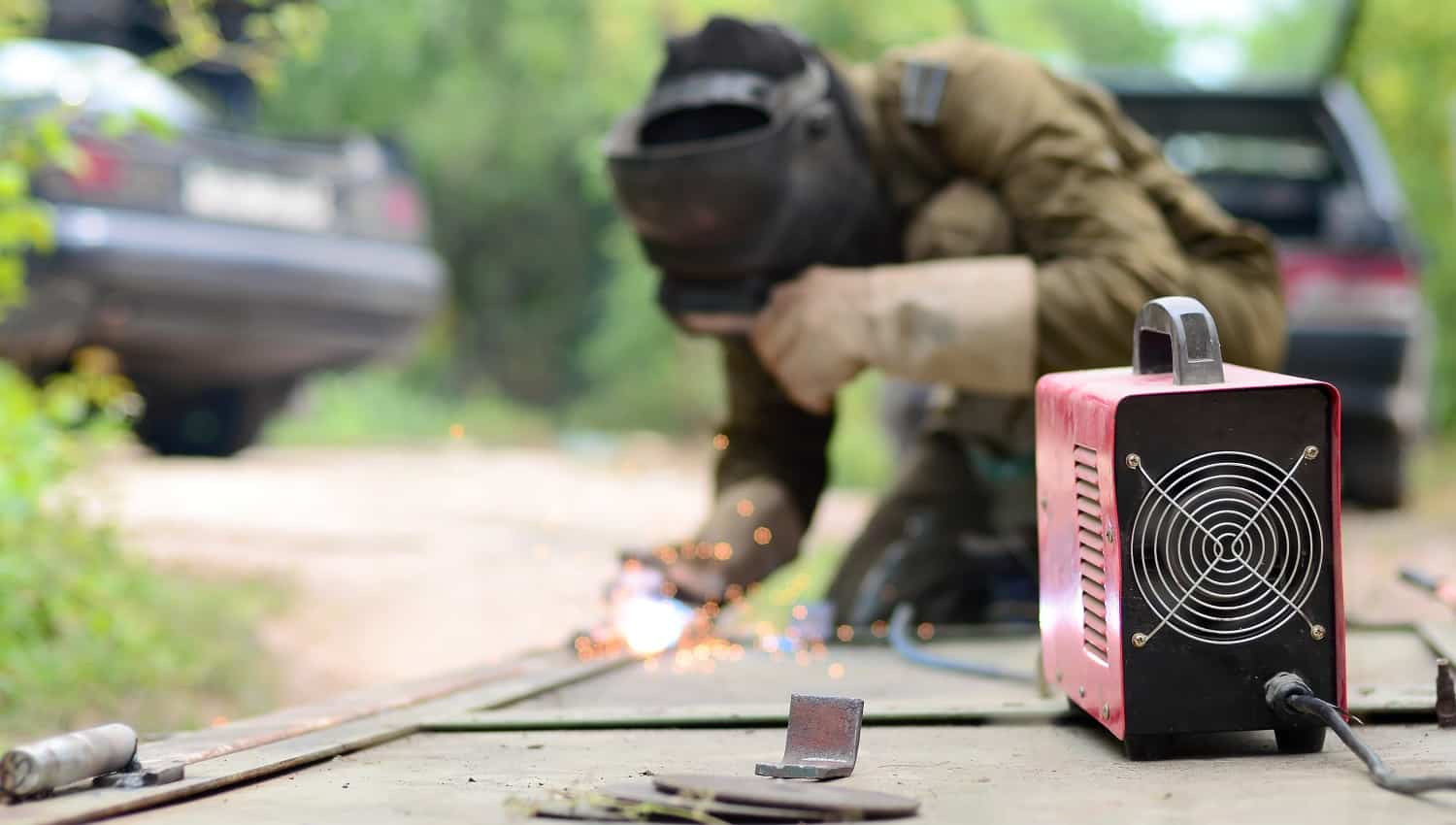 Eastwood Welder Verdict
Eastwood is a trusted name when it comes to welding machines, and its products show why! Each of the models that we picked for this guide delivers superior grade performance that requires minimum user time and effort. Although there are some minor flaws, there's none that can't be worked around.
If you ask for our opinion, we are slightly in favor of the brand's TIG welders, without saying that the MIG ones are not worth it. But then again, your choice will be dependent on your need.
With this, we leave you to choose and pick your favorite, and would also love to hear about it in the comments section. Do come back for another helpful guide.
See you next time!
Related Articles
How to Wire a 220 Outlet For a Welder