Creating a green fresh ecosystem in your own home is a very difficult complex task not many can accomplish with success. Taking into consideration all the individual demands of each plant and the exact way they can coexist will require devotion and patience form your part. But for the passionate beginner, there is an easier, equally rewardful option that will allow you to create your little corner of heaven. And the answer and solution to this topic is the resilient succulent plant.
"In botany, succulent plants, also known as succulents or sometimes fat plants, are plants having some parts that are more than normally thickened and fleshy, usually to retain water in arid climates or soil conditions. The word "succulent" comes from the Latin word sucus, meaning juice, or sap. Succulent plants may store water in various structures, such as leaves and stems. Some definitions also include roots, so that geophytes that survive unfavorable periods by dying back to underground storage organs may be regarded as succulents. In horticultural use, the term "succulent" is often used in a way which excludes plants that botanists would regard as succulents, such as cacti. Succulents are often grown as ornamental plants because of their striking and unusual appearance."
Maintaining such plants is quite an easy assignment once you get the hang of it, watering being a non issue. Propagating the succulents is simple as well, in the end being a game of waiting and having patience as new plants can emerge from fallen leaves. We have chosen this topic due to the immense beauty these tiny colorful plants add to any interior décor. Thus we have curated a list of 20 Gorgeous Succulent Planters that recycle old metallic boxes or spectacular pieces of driftwood into surreal works of art.
Gorgeous Succulent Planters
1. one exquisite piece of driftwood used as a succulent display
Just imagine the purity of a stark white linen table cloth contrasted by the powerful green of the succulents, all merged and connected by the subtle cozy beige tones of driftwood.
2. vintage tea boxes nestling gorgeous plants
We are all about recycling and vintage tea boxes seem like the perfect succulent planters, contrasting perfectly with the juicy leaves of the plants.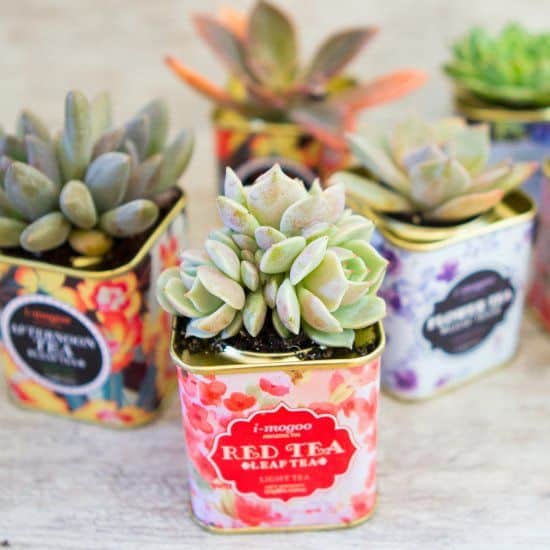 3. tiny plants emerging from a seashell
If you have got yourself a bunch of tiny succulents on hand and have no clue where exactly to plant them, choose a rather big sea shell and fill it with gorgeous succulents.
4. old metallic chair recycled into a wonderful planter
Upcycle an old rusted metallic chair into a succulent planter and create a focus point in your backyard or front porch.
5. delicate twigs and branches used as a nest for succulent plants
What could be more appropriate to nestle some glorious succulents than an actual nest made out of twigs and branches?!
6. birdcage showcasing an array of flowers
Another beuatiful thrift-store find transformed by adding on layers and layers of colorful delicate succulents.
7. wooden box transformed into a gradient of succulents
After succeeding of propagating enough plants and obtaining an array of tones, fill a wooden box in a gradient composition and sue it as wall art.
8. bookends containing delicate succulents
Bookends can be a bit tedious but by filling a classical form made out of ceramics or concrete with succulents you will transform the piece into a focal point of your bookshelves.
9. old log used as a flowery centerpiece in the garden
Take an old log, cut it in half, empty the center part and fill it with your succulent collection.
10. hanging sea shells filled with succulents
If an airy garden is what you are looking for, tie a bunch of sea shells with delicate thin rope or thread and use them as succulent planters for your green corner.
11. create a succulent hanging ball
A fun project that might take a while to get completed.
12. an incredibly balanced composition
Driftwood comes in all shapes and sizes but an incredible piece like the one below should be cherished and appreciated.
13. a rainbow canopy in old ceramic bowls
Fill old ceramic bowls you no longer use with tiny colorful succulent plants and place them on your kitchen counter for a joyful atmosphere.
14. use a big shell to nestle succulents
Use really big shells as succulent containers and merge navy theme with fresh wonderful greenery.
15. wine bottle recycled into a planter
Wine bottles can be cut clean in half and recycled into succulent planters. Learn how to cut glass here.
16. create the perfect wedding arrangements
Weddings are all about delicacy, beauty and succulents in wooden boxes can fulfill the role of wedding centerpieces wonderfully.
17. a spectacular sculpture made out of driftwood and succulents
If you are lucky enough to capture such a piece, make use of it as a succulent planter and place it in a position in your home where it can be admired.
18. a succulent garden in a bowl
Mix and match different types of succulent plants and decorate the bowl with colorful rocks and gems.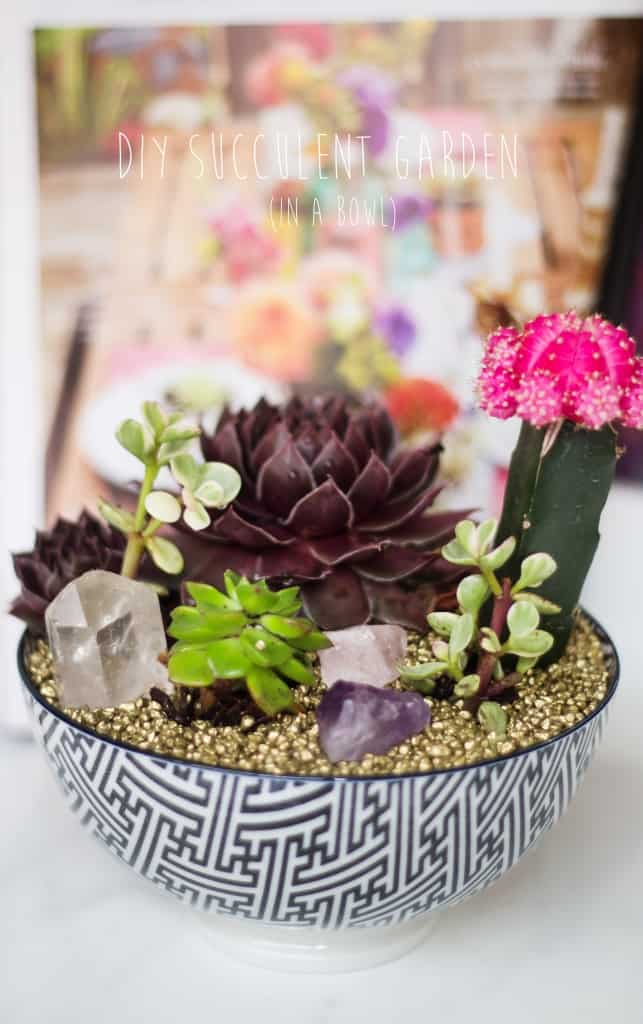 19. succulent planters – a vintage candle holder carrying immense beauty
Such an impressive composition will take a while to get to this stage but it will definitely be worth your while.
20. a well balanced color scheme
All the twists and turns of this spectacular piece of driftwood have been exploited into an impeccable creation.
What is your take on these wonderful natural creations? Choose your favorite and leave your valuable feedback in the comment section below.
Related Articles
17 Best Self Watering Planters
40 Best Online Gardening Stores
13 Best Potting Mix For Orchids
13 Best Fertilizer For Succulents Reviewed 
13 Best Potting Soil For Herbs To Consider Today
59 Best Vertical Gardening Ideas to Grow Right Now