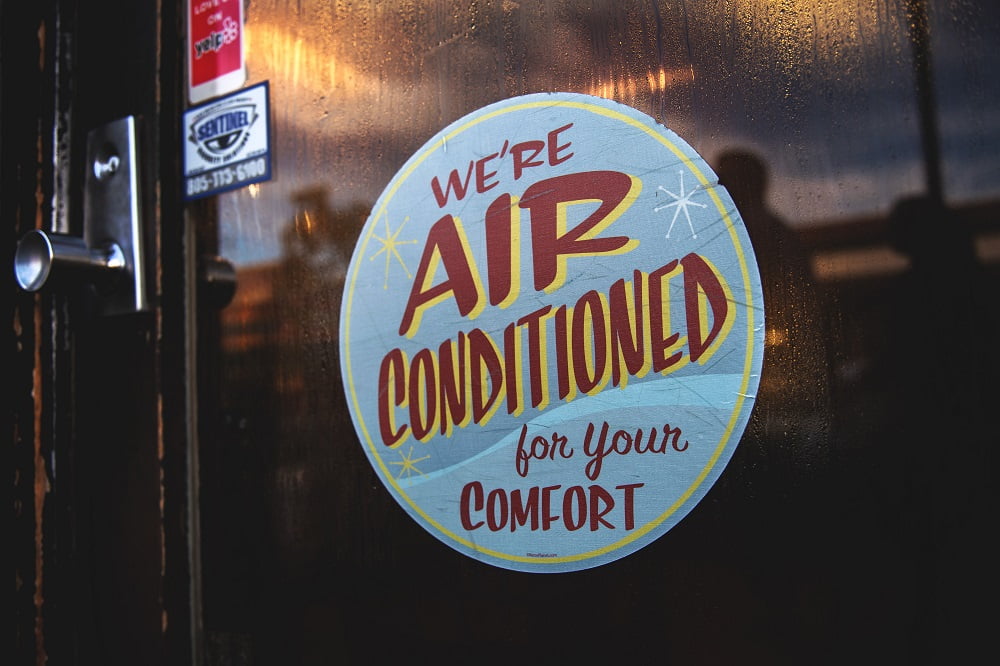 Not sure if installing a ducted air conditioning system is the way to go?
Well, if you ask us, reverse cycle air conditioners are arguably the best heating and cooling solutions out there. But yes, the costs involved in installing and running these units vary, depending on the type of property and a few other crucial factors that need to be taken into consideration.
Now, to answer your question – how much does ducted air conditioning cost? There's no definite number as such. However, you can run these units at a comparatively lower cost with proper planning.
Today, we've carefully created this guide after spending hours on research to help you install and run a ducted AC within your budget. Furthermore, we've provided a brief comparison between the costs of running ducted, split, and evaporative air conditioning for more insight on the topic.
So, without further ado, let's begin.
How Much Does Ducted Air Conditioning Cost
Ducted Air Conditioning – A Quick Introduction
Before we jump into the discussion regarding ducted air conditioning costs, let's get to know a bit about this preferred form of air conditioning. A ducted AC is one of the best options for heating and cooling. It features a simple design, comprising an internal and external compressor usually located in a secluded part of the house.
These days, ducted air conditioners, aka central air conditioning systems, are top-rated because of their versatile yet minimalist design. They utilize ducts hidden in the roof and wall spaces to distribute conditioned air throughout the house. So, the only parts of the AC that's actually visible are its air vents.
Cost To Install Ducted Air Conditioning
Let's start with the basics, so before thinking about installation costs, check if you have enough space in the sub-floor or roof to accommodate an air conditioner. In case your home has a flat skillion roof, a split or multi-split AC is probably your best bet.
If that's not the case, go ahead with the installation, but remember, in order to get the right quote from any professional AC service company, a few crucial factors need to be considered. They play a vital role in determining the final installation price.
Single or Multi-Story Homes
Suppose you're living in a single-story house with rooms on the roof. In that case, the installation process will obviously be much simpler and cheaper. But what about multi-story buildings with harder to reach rooms?
It's evident that a house with two floors would require ductwork between the ceilings of the first floor to reach the roof of the ground floor. Even if you choose to install a ducting AC on the top floor, comprising, say, three to four rooms, a 7.1 or 10-kilowatt system will be needed, resulting in higher upfront costs.
But in spite of the complicated and expensive installation, duct air conditioning is more economically viable than split air conditioning. This is because the latter may require multiple compressors and wall units, escalating upfront costs.
On the other hand, although ducted ACs seem to have a higher installation cost, they serve as central air conditioning, ensuring uniform distribution of hot or cold air to larger homes with complicated layouts.
Heating or Cooling
Reverse cycle ducted systems are capable of producing both hot and cold air, making them more valuable investment options compared to split and evaporative air conditioning. They usually cost 20 to 30% (in some cases 50%) more than the cost to install the other AC types.
Now, the installation cost may differ, depending on whether you'd want to use it primarily for heating or cooling. This will also help you decide if it's best to install the system on the roof or under the floor.
Brands
The upfront installation costs may vary as per the brand, but they're usually set within the same range. Of all the brands, ducted ACs from Mitsubishi come at a slightly higher price than others due to its reputation of quality, reliability, and excellent service.
As such, Mitsubishi Electric ducted air conditioners are available in a range of 10 to 20% more than brands like Toshiba, Braemar, and Carrier.
Cost To Run Ducted Air Conditioning – A Brief Comparison
There's no way to draw a fair comparison between the running costs of ducted and split air conditioning. It depends on the number of wall units used or the number of zones you turn on.
Suppose you are operating many wall units concurrently; in that case, the running cost compared to a ducted air conditioning system of a similar size would be at par. On the contrary, using individual wall units of a split AC as and when needed may prove to be more economical.
Out of all the air conditioning systems out there, evaporative ACs win hands down in terms of running cost. This is because it utilizes the natural process of evaporation to ensure the uniform distribution of cool air.
So, when compared to an equivalent-sized ducted air conditioner, the running cost of this AC type is 10 to 20% lower.
Calculating The Cost Of Running Ducted Air Conditioning
If we talk solely about ducted air conditioning, the cost of running this system varies from household to household because of several factors. These include the size or layout of your house, energy-efficiency of the system, insulation, and the number of windows.
However, you can estimate the running cost of the ducted system using its energy star label, which lists the AC's power input in kilowatts. All you have to do is multiply the power input by the kilowatt cost listed in your previous electricity bill.
For example, suppose the energy star label of your AC lists the power input as 2.6 while the kilowatt cost on the last electricity bill is $0.35 per kWh. In that case, the cost for running your ducted air conditioner per hour would be $0.91, i.e., 2.6 x 0.35.
How To Reduce Running Costs For Ducted Air Conditioning?
There's no way to change the power input and electricity costs that determine the cost of running your AC as they are constant factors. But you can enhance its cooling efficiency and reduce the time it's used to lower the overall running cost.
In this section, we'll be listing and explaining a few points to help you limit the power consumption of your reverse cycle ducted air conditioning.
Adjust The Temperature Settings
Interestingly, lowering the temperature of the ducted system by 1 degree can increase its total running cost by 10%. That being said, setting the AC's temperature to 24 or 25 degrees Celsius; instead of 18 degrees Celsius during a heatwave can help reduce costs significantly while allowing your home to cool gradually.
Zoning
A ducted air conditioning system with a zoning feature can help in reducing running costs. That's not all; it offers convenience, allowing you to select the zones to cool based on the areas in use. This saves a ton of energy that would otherwise be used to cool the rooms, not in use.
Insulation
Insulate your home to increase the cooling efficiency of the ducted air conditioner. This will not only help contain the cool air in summer but also make it easier to warm your home in winter.
Closing the blinds or curtains of your windows will reduce heat transfer, lowering the cost of running your ducted air conditioning system.
Begin Cooling The Zones Early
If the weather forecast notifies you that it's going to be a hot day, start cooling your home prior to the hottest part of the day. This is because it takes less energy to maintain the room temperature than to cool down a comparatively hotter room.
Cooling the room earlier will not only save you from discomfort or the hassle of adjusting temperature settings but will also significantly reduce running costs.
Maintenance
Last but not least, regular maintenance plays the most vital role in keeping the running cost of your reverse cycle air conditioner low. Make sure the unit is regularly serviced by professional and reliable AC servicing companies that ensure quality service at affordable rates.
This will help your air conditioner run smoothly and enable you to identify and address any damage or issue before they cause the electricity bill to skyrocket. In fact, keeping your AC in check will also save you from having to spend a considerable sum on repairs, all in one go.
Final Words
Ducted air conditioners serve as highly effective and energy-efficient cooling solutions, provided they're maintained on a regular basis. This not only enhances the lifespan of the unit but also reduces the cost of running the reverse cycle system for cooling and heating purposes all-year-round.
However, it's not just about the running costs; most homeowners tend to ignore the high upfront costs of installing a ducted AC. But we've given equal importance to both installation and maintenance since they play significant roles in determining how much ducted air conditioning actually costs.
With proper planning and by keeping the crucial factors like zoning, insulation, and temperature settings in mind, you'll be saving a ton of energy and money. On that note, we'll conclude this informative guide on the topic.
We're always here to address any query or concern related to ducted air conditioning, so feel free to reach out to us.
Till we meet again!
Related Articles
10 Types of Air Conditioners to Consider | Buying Guide
13 Best Portable Air Conditioner and Heater Combos  
How To Hide Your [AC] Air Conditioner Unit?
13 Quietest Portable Air Conditioners 
13 Best Smallest AC Tested + Buying Guide for Micro AC's 
10 Best Dual Hose Portable Air Conditioners | Buyer's Guide
9 Best Ventless Portable Air Conditioner
Zero Breeze Mark II Portable Air Conditioner
7 Best Through-the-Wall Air Conditioner
5 Best Soleus Air Conditioners
How To Clean Air Conditioner Coils Properly
Evapolar EvaSMART EV-3000 Personal Air Cooler Reviewed
Replacing or Repairing Your Air Conditioner Unit 101 | All You Need to Know
LG Electronics LP0814WNR Portable Air Conditioner Reviewed