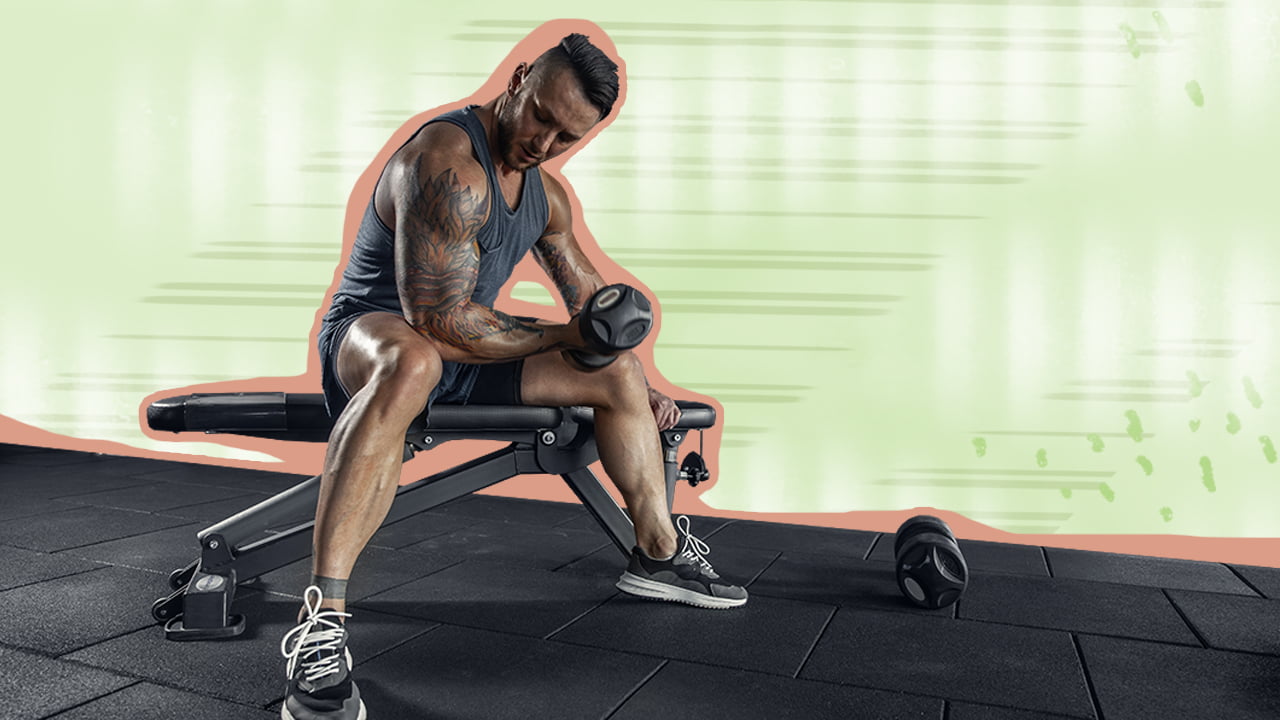 The type and intensity of your workout decide the thickness of your gym flooring. If you stick to low-intensity exercises, then ¼-inch is enough. However, ⅜-inch is the standard choice for both commercial and home gym flooring. 
Have you been dreaming of a perfect home gym? 
Buying all the weights and booty bands, cherry-picking every dumbbell to build the perfect body. You might have even planned the layout and which exercise equipment to keep where. But did you think about the floor? 
Honestly, I won't be surprised, as it is often the most overlooked aspect of a home gym. However, it is essential to pick the right type and thickness of flooring to work out comfortably. 
Do I Really Need Gym Flooring?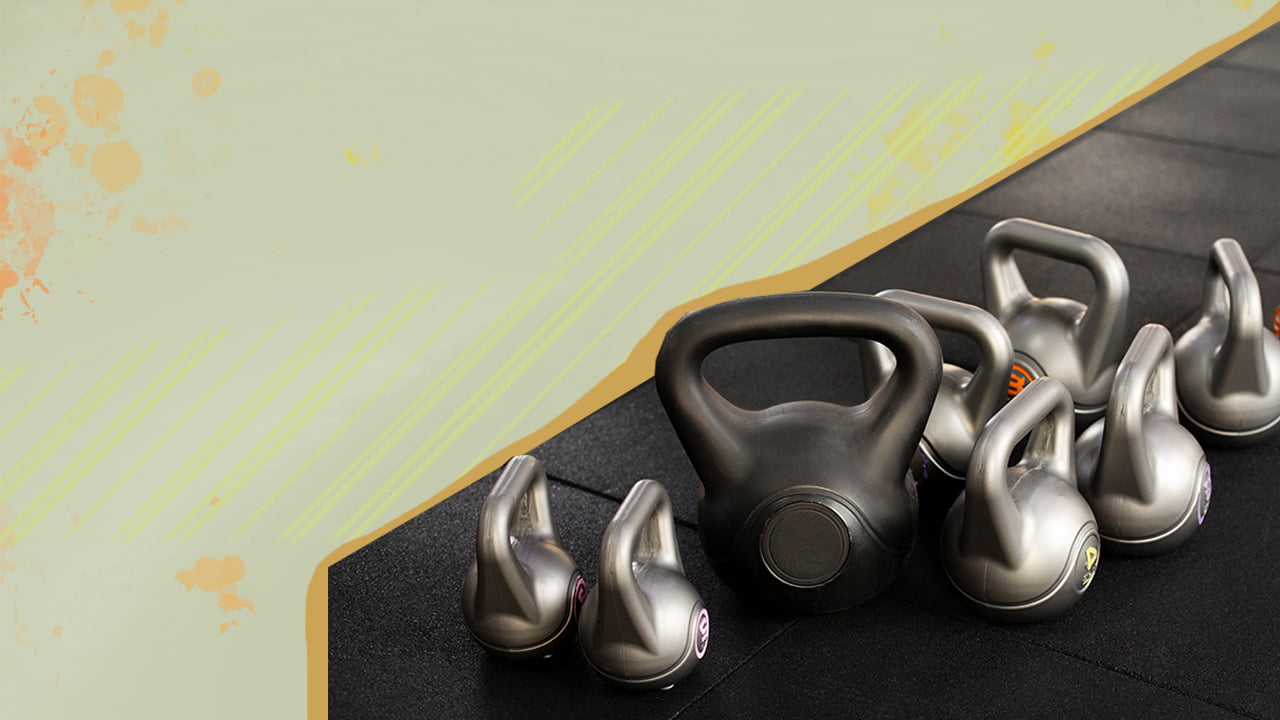 Okay, so let me start right from the basics. If you have been wondering whether you really need gym flooring in your workout space, the answer is yes. Whether you are weight training, doing pilates, or simply lifting a dumbbell, you need some cushioning instead of toughing it out on the concrete floor. Here's why:
A. Safety First
First and foremost, home workouts can lead to severe injuries if you don't use appropriate gym flooring mats. They give you sufficient cushioning to work out comfortably without putting too much pressure on a single point. 
For example, have you tried doing fire hydrants directly on the floor? If you have, you must have realized how direct contact with the floor can scrape your knees. And if you apply too much pressure, you can also suffer from fractures. This stands true for a number of exercises that require you to be on your knees, elbows, sides, glutes, etc.
Furthermore, rubber gym flooring provides a better grip and doesn't let you slip off. When you work out, you sweat a lot, and this can lead to an increased risk of slipping. Try holding a plank on rubber flooring and then directly on the floor; you will understand the difference yourself.
B. Shock Absorption
How many times have you enthusiastically jumped while doing cardio, landed hard on the feet, and hurt your knee? Probably more times than you would like to admit. But if you simply install gym flooring in your workout space, it can save you a lot of pain. Rubber mats absorb the shock of your movements and significantly lower the chances of injuries. 
C. Don't Disturb Your Neighbors 
I understand a gym buff like you would take pride in putting in those hours, but your neighbors might not want to listen to it. Every deadlift, squat, and jump can disturb those living below your apartment floor (in case you're living in an apartment). 
And it gets especially noisy if you are doing a HIIT workout, aerobic exercise, or cardio routine. But thick natural rubber flooring can reduce the sounds of your movement. While soundproofing tiles or hardwood floors could be an uphill task, you can simply eliminate the need by installing gym flooring.
How Thick Should Home Gym Flooring Be?
Simply deciding to install gym floor mats is not enough, as you need to pick the right type and suitable thickness depending on your preferred workouts. I will first discuss the different thickness options for gym flooring.
A. ¼-Inch Or 6 mm
For those who thrive in low-impact workouts and yoga or use very light weights, ¼-inch rubber gym flooring rolls would be ideal. They are the thinnest options on the market and do not provide much grip. 
Since you won't be doing much jumping or dropping weights on the floor, thin rubber flooring can do the trick for you. And the best part is it is cheaper than other options, so you won't have to shell out much cash. 
B. ⅜-Inch Or 10 mm
Moving on, ⅜-inch is the best thickness for most types of workouts and is the standard option found in a commercial gym or home gym. It is well-suited for most heavy equipment, such as a treadmill, elliptical, bench press, etc. This flooring can withstand weights of 23 to 34 kg and is an ideal choice for powerlifting and plyometrics. 
C. ½-Inch Or 13 mm
If you are a pro athlete and want to do some hardcore stuff like CrossFit training, you need a mat that is at least half an inch thick. Anything thinner than that won't be entirely safe, as you will need a lot of shock absorption. This gym flooring will keep the tile underneath it safe from heavy weights ranging between 35 and 50 kg. 
D. ¾-to 1-Inch Or 25 mm
Lastly, ¾ to 1-inch-thick rubber gym flooring is suitable for professional weight lifting. And by that, I mean you will repeatedly be dropping weights above 50 kg on the floor on a daily basis. A mat this thick will provide superior cushioning and shock absorption for all types of heavy exercise equipment and workouts. 
What Are The Different Types Of Gym Flooring?
Now that you know what thickness to go for, let's move on to the types of home gym flooring you can choose from:
A. Interlocking Tiles
Interlocking rubber floor tiles are excellent for smaller spaces and budgets. These tiles are just like a rubber mat, only they are cut up into small pieces and are handier. They are perfect if you have an odd gym layout at home, as you can easily cut them up according to need. 
Additionally, the tiles have super easy installation, as you can simply fit them like puzzle pieces. The only downside is they can come off the floor if you use heavy plate stack rollers on them.
B. Rubber Mats
Next, rubber mats are the go-to choice of most home and commercial gym owners. They are anti-skid and offer a lot more traction than other options. If you have a large gym space, you can easily fill it up with multiple rubber mats. 
Some mats are even anti-fatigue, owing to their exceptional shock absorption. For those who are looking for extremely durable home gym flooring, rubber mats are an ideal choice. 
C. Rubber Rolls
Rubber rolls are much like rubber mats, only they are thinner and often require some form of adhesive to stay in one place. They are heavy-duty, so you can drop weights on them, but you will have to be mindful that you choose an appropriate thickness. Rubber rolls are hands down one of the best types of rubber flooring when it comes to seamless finish and are cheaper than interlocking tiles. 
D. Gym Turf
Moving on, gym turf flooring is for those who love working out on the grass. It is a commercial-grade foam flooring, which looks and feels like grass. Now, it is not for everyone, as some would find its texture a bit irritating. However, if you invest in a high-quality one, there's a good chance you will love it. Soft yet anti-skid, gym turf flooring provides a much larger surface area and relatively higher friction than its counterparts. 
Tip
Before wrapping up, I would like to give you some advice from my experience with home gym flooring. The most important thing is – rubber flooring is almost always better than foam gym flooring. It is a bit costlier, but it is also more heavy-duty and durable, so I'd say you can shell out some extra bucks, as it is a one-time investment.
Another thing to keep in mind is thicker flooring material isn't always better. A 1-inch thick rubber floor will be an unnecessary expense for you if you simply want to do some pilates. So, don't waste money going for the costlier option if you don't have any use for it.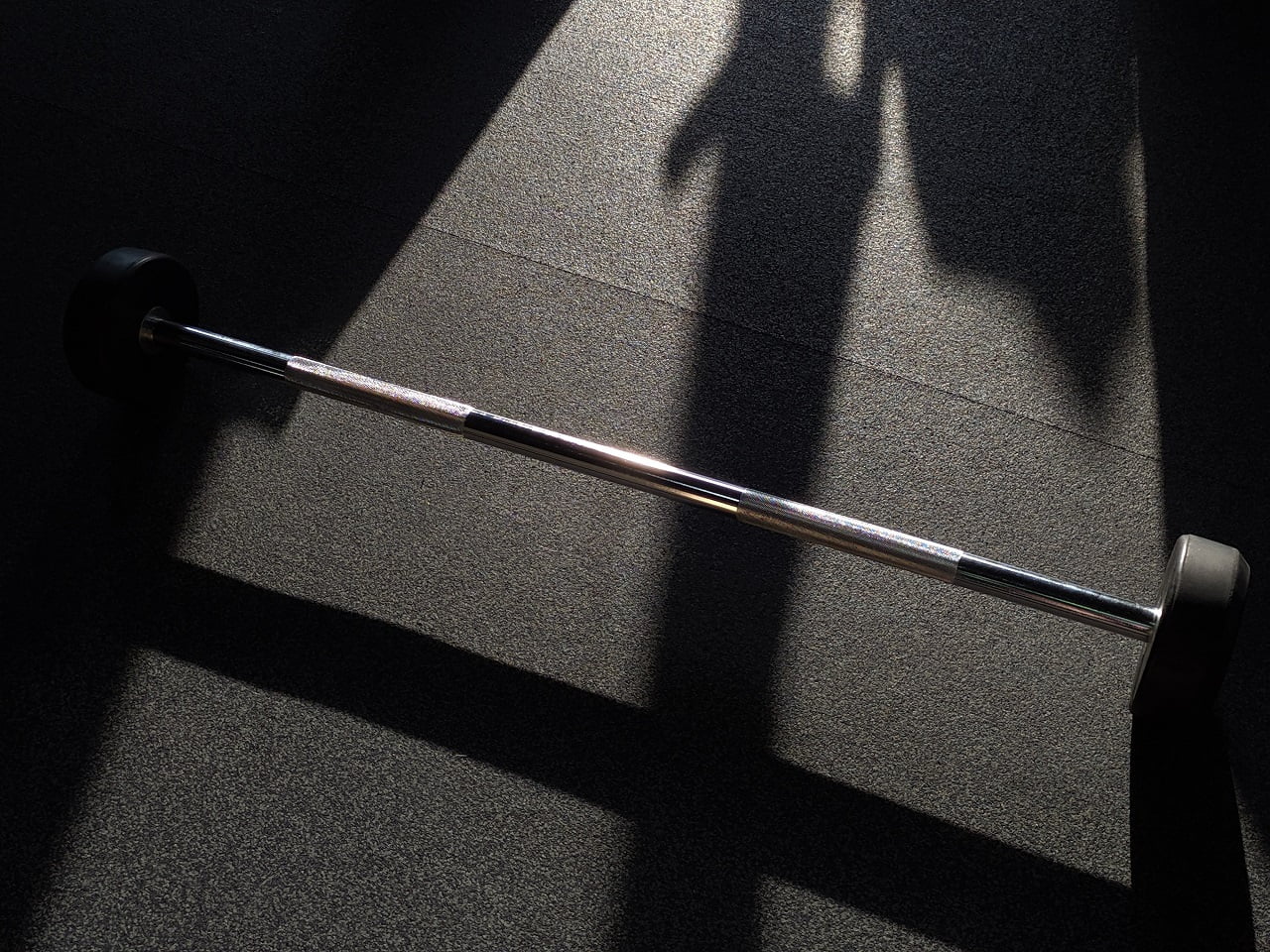 How Thick Should Home Gym Flooring Be Final Words
Flooring is one of the most crucial aspects of a gym, but it is often overlooked. It provides an extra layer of protection and keeps both your floor and you safe while working out. But you might face a little trouble while shopping for it.
Not only do you need to choose the right type, but you also have to pick the perfect thickness too. If you are going to do low-intensity exercises, ¼-inch is enough. But if you are going to do cardio or keep heavy gym equipment, go for ⅜-inch. 
Lastly, for those who plan to do heavy strength training and powerlifting, a ½ to 1-inch thick home gym floor would be ideal. That said, it's a wrap on this one!