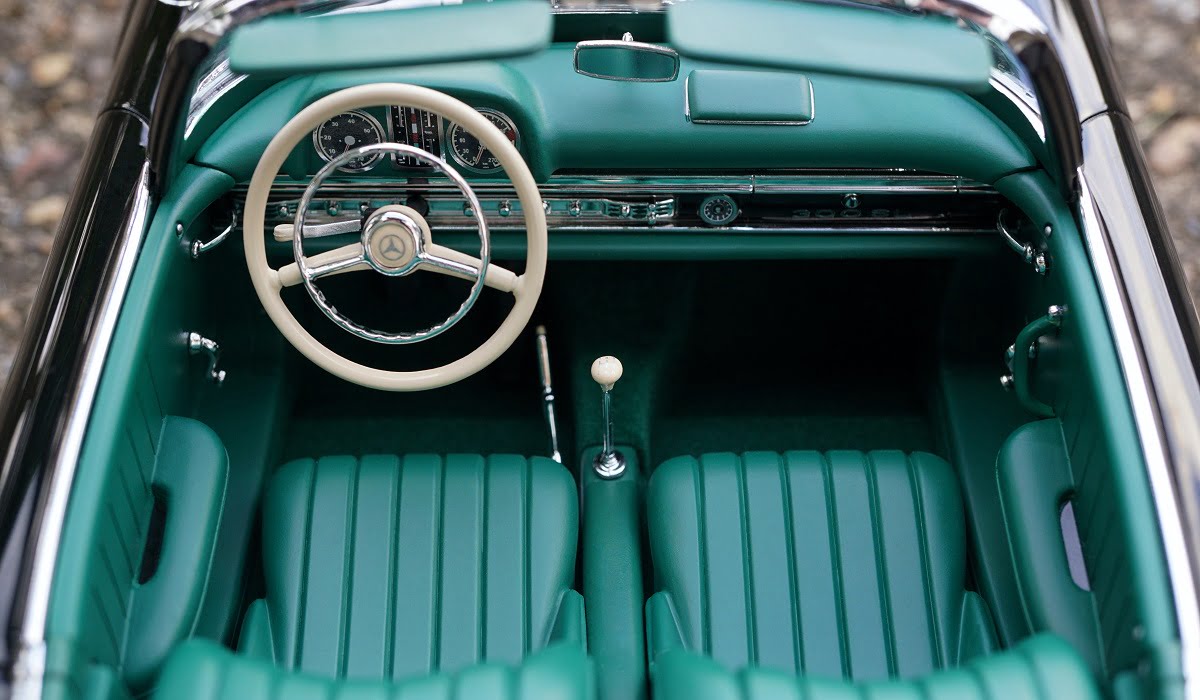 Seat covers are a customizable element of your vehicle that knows no bounds. They make a clear expression of your personality while protecting your car seat cushions for long drives. 
But, choosing car seat covers isn't as straightforward as one might believe. The multifaceted applications of covers, such as protection from blemishes and making the interior aesthetically pleasing, make it something that needs to be mulled over carefully. 
From the design of covers to the kind of colors that you can choose from, we have compiled all the information you'll need. Find out the answers to the universal car seat covers questions simply by scrolling down. 
Choosing The Style For Seat Covers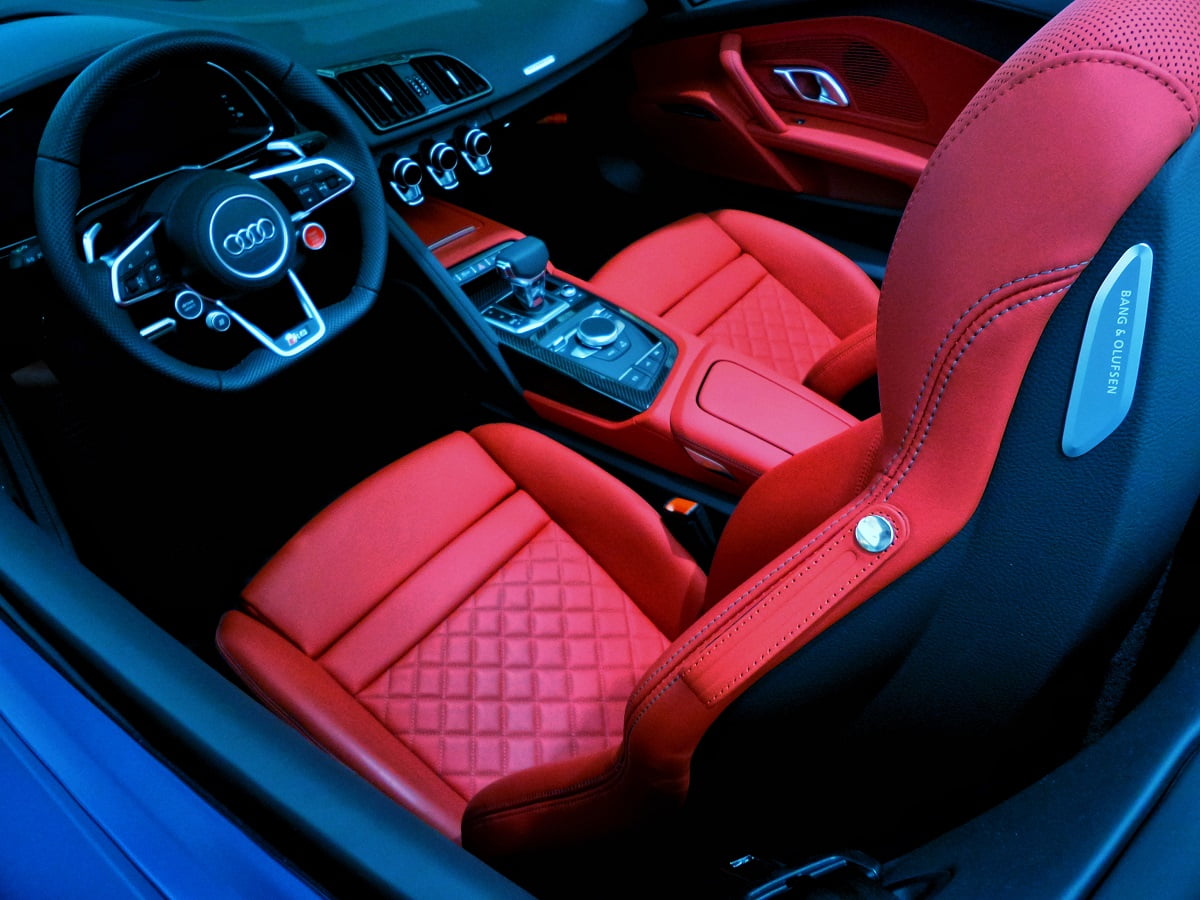 Beyond the choice of materials and stain resistance, covers can often be customized as per your stylistic preferences. It doesn't have to be a single-tone color scheme: you can have many variations on it, depending on the style you decide to use. Here are a few different types of design choices for your ideal seat covers.
1. Single Tone
The good ol' classic, the single tone is a simplistic yet elegant choice for your car seat covers. Match it with the exterior of your car or co-ordinate with your interior finishes: you have all the freedom of customization with the single-tone color style.
2. 2-Tone Insert
A color scheme with a contrasting color on the seat back and bottom will spruce up the traditional formula. The rest of the seat remains a traditional color, while its back and bottom are colored brightly, as opposed to the ordinary colors of the rest of your car interior. 
If you so wish, the inserted colors can be somber in tone as opposed to the bright color schemes of the rest of the interior.
3. 2-Tone Combo
An extension of the 2-Tone Insert, the contrasting colors are extended beyond the seat bottom and into the leg extension. The principle behind the 2-Tone schemes remains largely the same, with minor variations among them.
4. 2-Tone Body
This is a color scheme where the contrasting color begins to take precedence over the base color in front. Continuing from the 2-Tone combo, the base color is now limited to the headrest, seat bolsters, and seat breaks.
5. 2-Tone Center
Except for the armrests and headrest, the contrasting colors are on full display with the 2-Tone center combination. Consider this bold color scheme to bring a chic look to your car interiors.
6. 2-Tone Face
The base color is limited to the back of the seat, while the front of the seat cover is colored with a contrasting shade.
Colors For Car Seat Covers
In this day and age, there are no limits to what you can choose as the colors for your car seat covers. You have the freedom to create the perfect color combination for the car interiors, matching the materials picked out for your seat covers.
1. Red
Red is the perfect choice for a sporty look and if you own a sports car, you can't go wrong with red leather seat covers. Use it as a contrasting color to a black car interior for a professional-yet-fun look.
2. Tan 
Tan is a color that can go with any car interior. It brings about a posh, timeless look to your vehicle that will turn heads wherever you take it.
Though associated with leather seats, this color scheme goes with anything, making it the best bet as far as color options go for most cars.
3. Orange
Now, orange can be a difficult color to balance with others and if used in abundance, it can appear somewhat tacky. But, with the right base color, orange can make your vehicle interior appear bold and fierce.
It goes the best with the 2-tone insert color scheme on leather seats, but you can experiment and try different combinations. You can even try inverting the 2-tone face finish for a more subdued-yet-elegant appearance.
4. White 
Most people shy away from white due to dirt, stains, or pet hair appearing rather quickly on the seats, opting for off-white or tan instead. White seats do require frequent cleaning sessions and visits to the shop, but when used in the 2-tone combinations, they can look fresh and pristine.
Be it faux leather or fabric seat covers, the combination of black and white is timeless and choosing it is one of the safest picks for just about anything.
5. Dark Brown 
Like the tan seat covers, dark brown can dominate your interiors and still look fantastic. The color scheme can be modified to suit your tastes and it goes with most color styles as well. Dark brown goes exceptionally with leather for your bucket seats.
Picking The Right Seat Cover
Before you leap into the world of car seat covers, you may consider a few things to save yourself from a hassle in the long run. These are simple tips that will maximize what you get out of the car seat covers while matching your personal flair as well.
1. Consider Every Buying Option
Not every color will suit your car interior, as it's dependent on the color of the panels, dashboard, and the exterior as well. It's always a good idea to look at all the options you can choose from before making a decision. Informed decisions are often the ones that will cost you the least in the long haul.
2. The Materials
The conundrum of how to make car seats more comfortable is predicated upon the materials. While leather is often the most desirable material for car seat covers, you may look into other materials that feel more comfortable to you. Not only is it vital to your comfort, but the interior of the car will also look significantly different depending on the seat cover material you use.
Leather isn't the sole choice of material for your covers: leatherette, polyester or nylon fabrics, microsuede, and cloth are some of the other options for you to choose from. Cloth seats are an often overlooked option in the car seat covers segment, which may be preferred over leather seats if only for their lower temperature sensitivity.
3. The Exterior Color
Your vehicle's interior needs to complement the exterior for a cohesive look. By using a color wheel, you can perfectly match which seat cover colors suit the color scheme of your car.
Feel free to mix and match to strike the perfect stylistic balance. A well color-coordinated model will certainly have a higher resale value in the aftermarket, if you're looking to sell your car.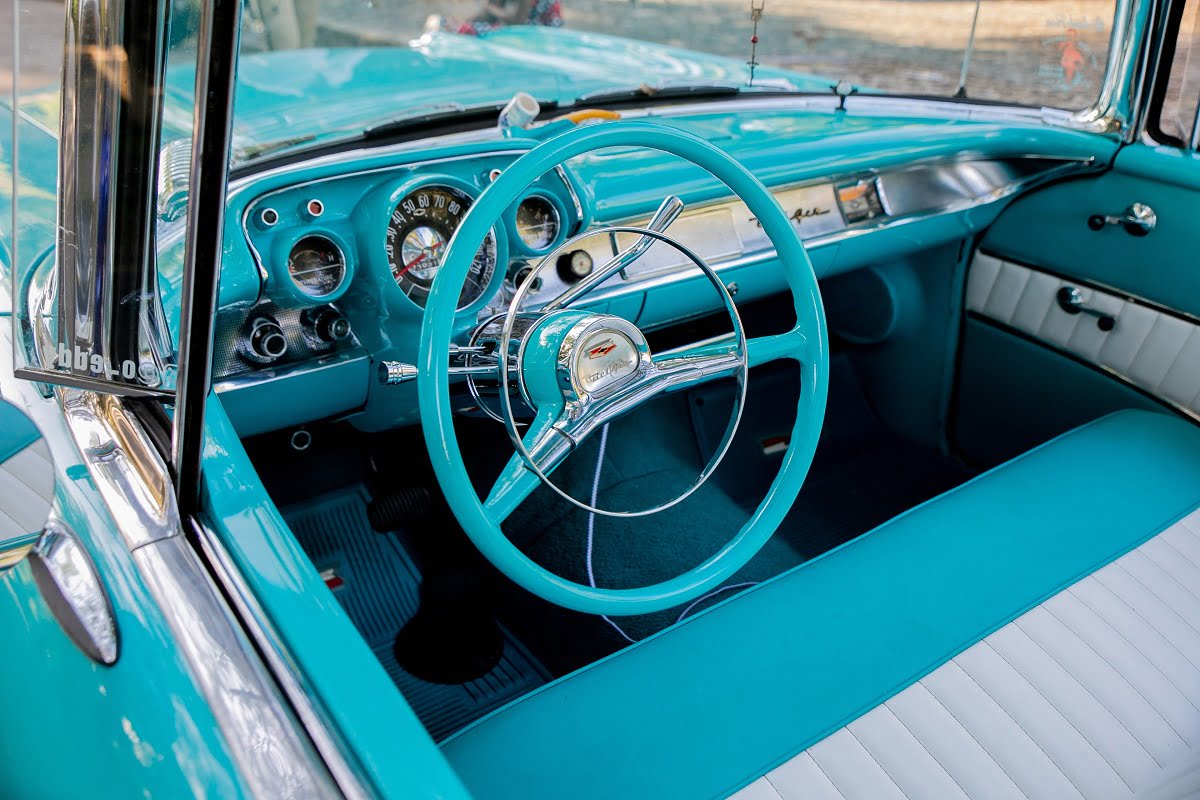 How To Choose Car Seat Cover Color Conclusion
Car seat covers are yet another aspect of a vehicle that you can use to express your personality. Fortunately, the scope of customization in seat covers is extremely high, making it one of the areas where you're free to experiment to your heart's content. 
You could go for red piping, make your front seats or driver's seat unique, or use different materials in different parts of the interior. Choose darker colors if you don't want to look up how to clean car seat covers to maintain the car, or opt for bold abstract patterns.
From simple-yet-elegant monochromatic color schemes to more elaborate prints, you can take the aesthetic appeal of your car's interior to a whole new level.