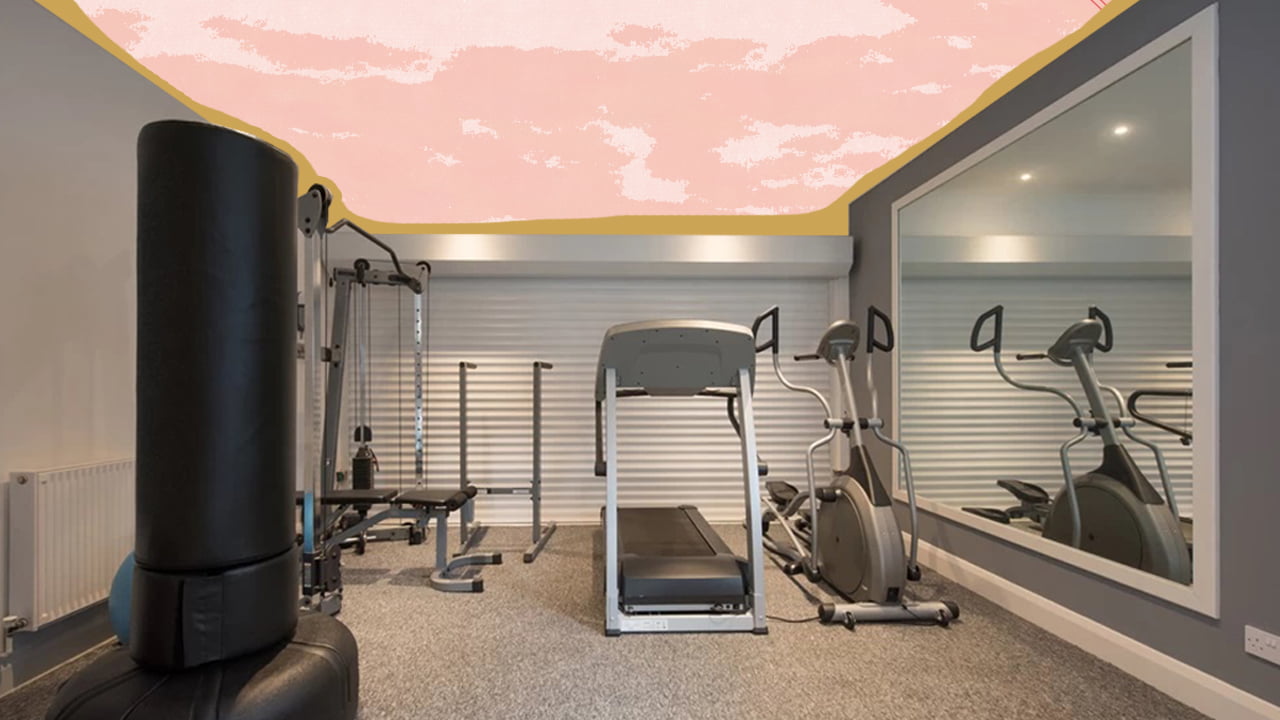 One of the most important aspects of turning a garage into a home gym is laying the right flooring to absorb high-intensity movement and reduce body strain. For a durable option, you can choose from foam, carpet tiles, or rubber.
When you have enough room in the garage and are concerned about your health, a home gym would be an ideal investment. It doesn't cost much money, and you don't even need fancy equipment to renovate the space. 
Although it might seem troublesome, my guide will show you that home gyms are easy to make. So, head down to the garage, analyze the space, and keep reading for all the details!
How To Turn A Garage Into A Home Gym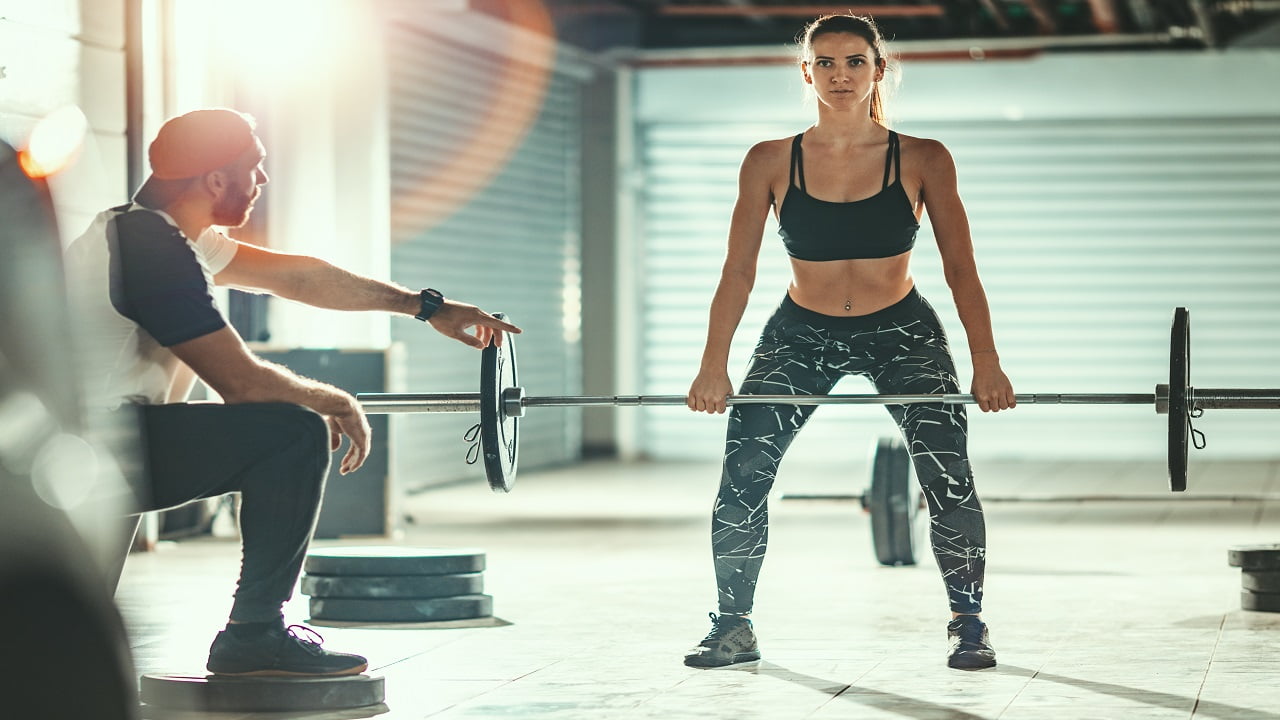 Here are some easy steps to upgrade the flooring and fill the available space with the right requirements to create a gym in your house.
1. Analyzing The Garage Space
One of the first things you must do is assess the available space to ensure it can fit all the workout equipment. Scan the floor space to determine whether you need to make renovations and, if so, how much work you can do by yourself.
Most importantly, keep in mind the weather of the area because, in cold regions, you will have to insulate the garage. I suggest increasing the overhead space so that there is more storage space to hold various gym equipment. 
You may have also noticed that opening the garage door reduces floor space and doesn't leave much room for workouts that involve raising your arms. So, you will have to maximize every inch of available floor space while keeping it clutter free to make the garage more welcoming.
2. Clear The Garage Space
Once you have set your mind on turning the garage into a gym, get to work clearing the space. In most cases, you will have to remove everything from the garage first because, in many households, garages also act as storage rooms for…
Old furniture 

Fitness equipment

Holiday decorations

Accessories 

Automobile oils

Garden tools
Think about the exercise equipment you want to keep in the new garage gym so you can save or donate anything that isn't of value. 
3. Floor Plan
To make the most of a garage-turned-gym workout space, it's essential to devise a proper plan. You have surely heard the saying that failing to prepare is preparing to fail, so think of a design plan to efficiently store basic equipment for home gyms.
It would be best to contact a professional or DIY expert to draw up a suitable plan and decide whether you want to install certain gym accessories. I recommended leaving sufficient space on the walls for overhead racks, rails, and other accessories, even while hanging equipment like jump ropes.
Also, think about whether you prefer cardio or weight training. Some people like functional exercises, and there should be enough space for jump squats, deadlifts, lunges, etc. 
4. Storage Options
Research organizational hacks to maximize limited square footage, like keeping the stationary bike in the middle of the floor. You can store all other equipment around it, such as foam rollers, resistance bands, yoga mats, and dumbbells. 
An effective way to do this is if you install cabinets, shelves, pegboards, and wall-mounted bins. I particularly like the idea of designing DIY pegboards, especially when you constantly organize and rearrange items. 
Hang the hooks anywhere you want – horizontally, vertically, or centrally to improve the aesthetics of the garage gym and store most equipment.
5. Safety
Since you will be using the home gym all year round, it's crucial to consider proper safety measures. I had a narrow escape after using the bench press because the concrete floor used to be littered with equipment after floor exercises. 
When heading to the pull-up bar, I tripped on the jump rope but managed to avoid serious injury. After that incident, I have been more careful about clearing the clutter and reducing the chances of accidents.
You can also install safety accessories like spotter arms to easily pull a weight back up without experiencing muscle strain. And always make sure to keep the used equipment back in its place while maintaining and cleaning them to uphold their quality. 
Most importantly, when you can have a concrete floor in the home gym, place a rubber surface over it to prevent injuries. Rubber offers several benefits, including noise cancellation and durability, but the springy nature that helps absorb shocks is the most impressive.
6. Garage Gym Insulation
Working out on a cold concrete floor can be challenging, which makes building insulation essential. You must prevent air from filtering into the home gym to maintain a comfortable temperature throughout the changing seasons. 
For that, you should ensure the garage doors seal effectively, resulting in lower energy bills. Other benefits of insulation include –
Blocking outside noise

Brightening the interiors

Several options to choose from
Depending on your preference, you can use…
Fiberglass and foam insulation for a steel garage door

A flat-panel garage door works best with reflective cardboard

Wood doors have foam insulation
7. Heating And Cooling
Although this is a luxury feature in a home gym, having a heating, ventilation, and air conditioning system isn't the worst idea. Even though I had to save money and didn't have a large budget to make large-scale renovations, I managed to fit in a mini-split system without going overboard.
Remember that any gym gets smelly and sweaty due to regular workout sessions, and you must guarantee proper air circulation. You can do so by having ceiling or wall-mounted exhaust fans and windows to create a healthy environment.
8. Lighting Options
Even if you install windows, most garages will still feel like small spaces with few openings. Initially, I made the mistake of having only one light source in the center of the open space, but it wasn't enough to light up the room.
Having learned from that, I installed multiple sources to light up the space. But it would be best if you still had glass-walled doors and full-sized windows for natural light to enter during the day. Moreover, make sure the lights are bright to create an energetic feeling and promote a healthy lifestyle.
9. Invest In The Best Equipment
To achieve your fitness goals, use only gym equipment that serves as a reliable option for your workouts. Think about the sessions you enjoy the most – is it weight training, running on the treadmill, or aerobic exercise? 
For low-impact workouts, spending money on an elliptical trainer, barbells, or a yoga mat would be a great idea. However, if you want something slightly more upbeat, pump up the music when using a skipping rope, indoor rower, and equipment for physical fitness and skeletal muscle strength.
10. Online Gym Memberships
Instead of hiring a personal trainer for the home gym, sign up for online gym memberships to view video content of workout sessions. In this way, you don't spend unnecessary money and can watch videos from the laptop to work out. Some online fitness portals maintain a library of several hundred training routines you can follow to complete the exercises properly.
11. Creating Your Own Equipment
Opting for fancy equipment is unnecessary, but you must ensure that the gym is stacked with the relevant equipment after the garage conversion. A treadmill, stationary bike, or other heavy-duty equipment is quite expensive, so I suggest gradually saving that kind of money.
In the beginning, try to use basic workout gear like a dumbbell, barbell, skipping rope, kettlebell, or weight bench. If you like plyometrics, make a plyometric box using screws, gorilla glue, and plywood, which won't cost much while providing versatility in your workout routines.
You can even turn a basketball into a medicine ball with a tire patch kit and stone pellets. Or opt for a Do-It-Yourself weight-lifting power rack that will be well within your budget.
12. Online Coupons
While there are multiple expenses when converting a garage into a gym, you can reduce expenditure by availing of online coupons. Several resources are available on the internet, and you will have to spend some time researching. 
With the right coupons, you can save money on carpet tiles, paints, cabinets, etc., available from coupon sites or manufacturer coupons. The latter might be the perfect option, especially when the company hasn't provided a third-party responsibility for disbursing the coupons, leading to steeper discounts.
Tip
I suggest you cover the floors with epoxy so that the surface has a longer lifespan than other materials. The best part about epoxy is that it's dustproof and water-resistant, which makes it low maintenance and convenient to clean.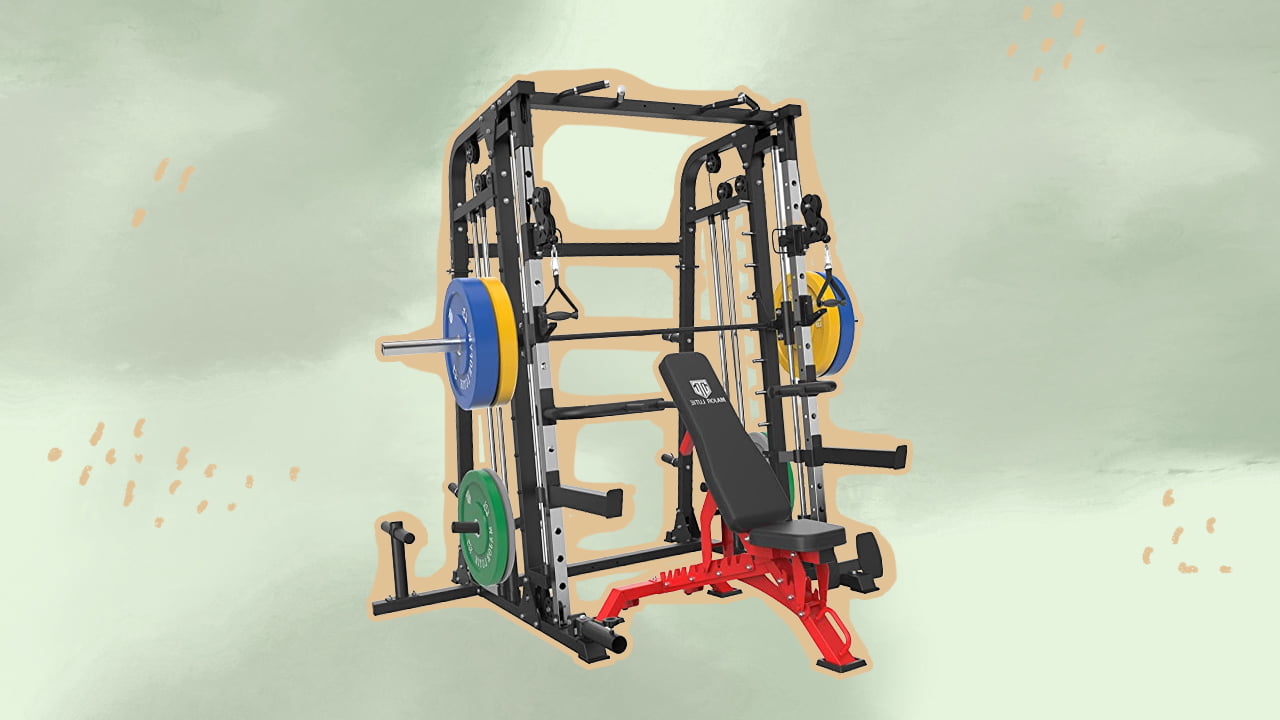 How To Turn A Garage Into A Home Gym Conclusion
If it's your first time making a home gym, choose suitable exercise equipment, like a pull-up bar or yoga mat, that doesn't cost as much while being easy to use. Once you get more accustomed, switch to cardio exercises with an indoor rower (ideally for people into rowing), treadmill, or stationary bicycle.
The bottom line is turning the unused garage into a gym is your best bet when you want to lead an active lifestyle. Instead of visiting expensive fitness centers, cramped with several people and jostling to use the same equipment – workout at your convenience.
It will present a better solution in the long run so that you are always on track to meet your fitness goals.