It is difficult to find people who say that they actively enjoy doing their laundry. Those who do happen to have their own washer and dryers, which really does make a huge difference by making things a lot better. It helps remove the problem of all the heavy lifting that you need to do all the way to the communal machines around the block. Are you thinking of removing all the hassle that comes with this dreadful chore as well? You might want to consider getting a top load washer to take some load off your shoulders. All the products are discontinued temporary or permanently from the market.
Over the last ten years, top load washers have come a long way. There are plenty of companies manufacturing efficient models, thereby leaving front loader washers behind. One of the leading companies producing top quality top loader washers is Kenmore.
Top loaders were traditionally considered to be wasteful when it comes to their energy and water consumption. Another reason why front loaders were preferred in the past was the fact that they were a lot rougher on the clothes than their front loader counterparts.
Manufacturers like Kenmore have effectively eliminated the longstanding issues with top loader washers to come up with some incredible alternatives to front loader washers that can wash the competition away. The two setbacks removed from top loaders mean you get a faster cycle time, more capacity for washing clothes in a single go and lower price points. This means top loading washing machines can be a lot better than front loaders.
We are going to take a good look at the Kenmore Elite Top Load Washer models. These modern models are equipped with the most amazing features, which means they offer great value for money for anybody looking for a high-capacity washing machine.
Read on to find out more about the Kenmore Elite 31433, 31552 and the 31553 models.
Common Features
Before providing you with an in-depth review of the three models separately, we will take a look at the common features that all three models have.
Accela Wash
The Accela Wash feature is there in all three models of the Kenmore Elite Top Load Washers. This feature essentially means that from the point of putting your clothes into the washer and taking them out after the machine is done, washing them will take a matter of no more than 29 minutes.
These washing machines are able to do that because they activate a powerful and quick washing motion, which works together with a fast rinsing cycle. The high-speed movement, along with the water spraying on the clothes throughout the movement cycle, means that the clothes are washed more effectively in a shorter amount of time, along with being rinsed.
Kenmore Energy Saver Mode
One of the most winning qualities that Kenmore introduced with its Elite Top Load Washer series is energy efficiency. The manufacturer recognizes the rising need that their customers have for becoming more environmentally-responsible and saving on their energy bills. At the same time, Kenmore also does not want to let its customers compromise on the quality of cleaning.
The Kenmore Energy Saver Mode on all three of the models adjusts the water temperature and the water used to achieve the best possible results with the most efficient use of resources for your laundry.
Free Delivery, Unboxing, Hook-Up, and Optional Haul-Away
When you purchase any of the Kenmore Elite 31433, 31552 and 31553 models from Amazon, you will feel relieved to know that they will be accompanied by qualified professionals who will come in to install the top load washers in your home – free of any charge at all. If you want to have your old washing machine removed, they can also haul it away for you without any cost.
Unique Features
Now that we have seen the common features, let's take a look at each model's unique features.
Kenmore Elite 31433
Connect with Amazon Alexa
While the Kenmore Elite 31433 might seem like a simple top loading washing machine, it is the most technologically advanced one in Kenmore's Elite Top Load Washer series. The model is smaller than the other two models, but it is able to connect with your Alexa compatible devices. You can set it up to accept voice commands through Alexa-based devices.
Smartphone App
Another feature that the Kenmore Elite 31433 features is Kenmore Smart App connectivity. It allows you to start cycles, customize loads, monitor progress and schedule the starting of the washing machine through the app on your smartphone.
The app connectivity also allows you to get notifications from the machine while you are at home or away. You also get the ability to see energy usage statistics and if you feel that the number of cycles is not enough for the clothes you have in the washer, you can download 21 different cycles for the machine, other than the 8 it already comes with.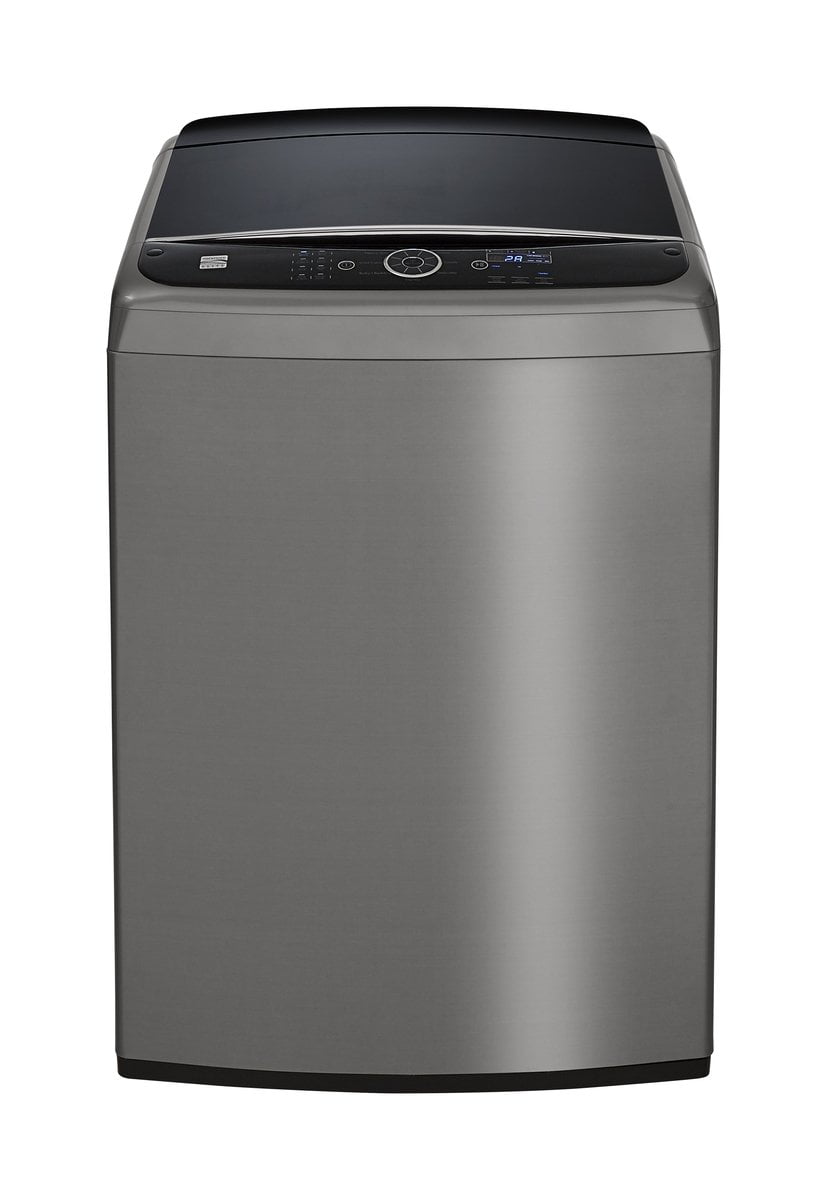 Smart Motion Impeller
The Smart Motion Impeller system on the Kenmore Elite 31433 utilizes several spray jets that clean in all the different directions.
Kenmore Elite 31552 and Kenmore Elite 31553
The Kenmore Elite 31552 and Kenmore Elite 31553 are both pretty similar to each other. The only difference that the two of them have is that the Kenmore Elite 31552 is white while the Kenmore Elite 31553 is silver in color. Other than that, they share the same features. Let's take a look.
Cold Clean Cycle
Both the Kenmore Elite 31552 and Kenmore Elite 31553 feature the cold clean cycle mode. This cycle essentially uses cold water to clean clothes as effectively as warm water cycles. It gives you more savings on your energy usage without compromising the quality of the washer's output.
14 Cycle and 14 Wash Options
Both the Kenmore Elite 31552 and Kenmore Elite 31553 offer you a range of 14 different cycles and washing options to choose from. With such a comprehensive range of options, you will be able to find something perfect for the load you are washing.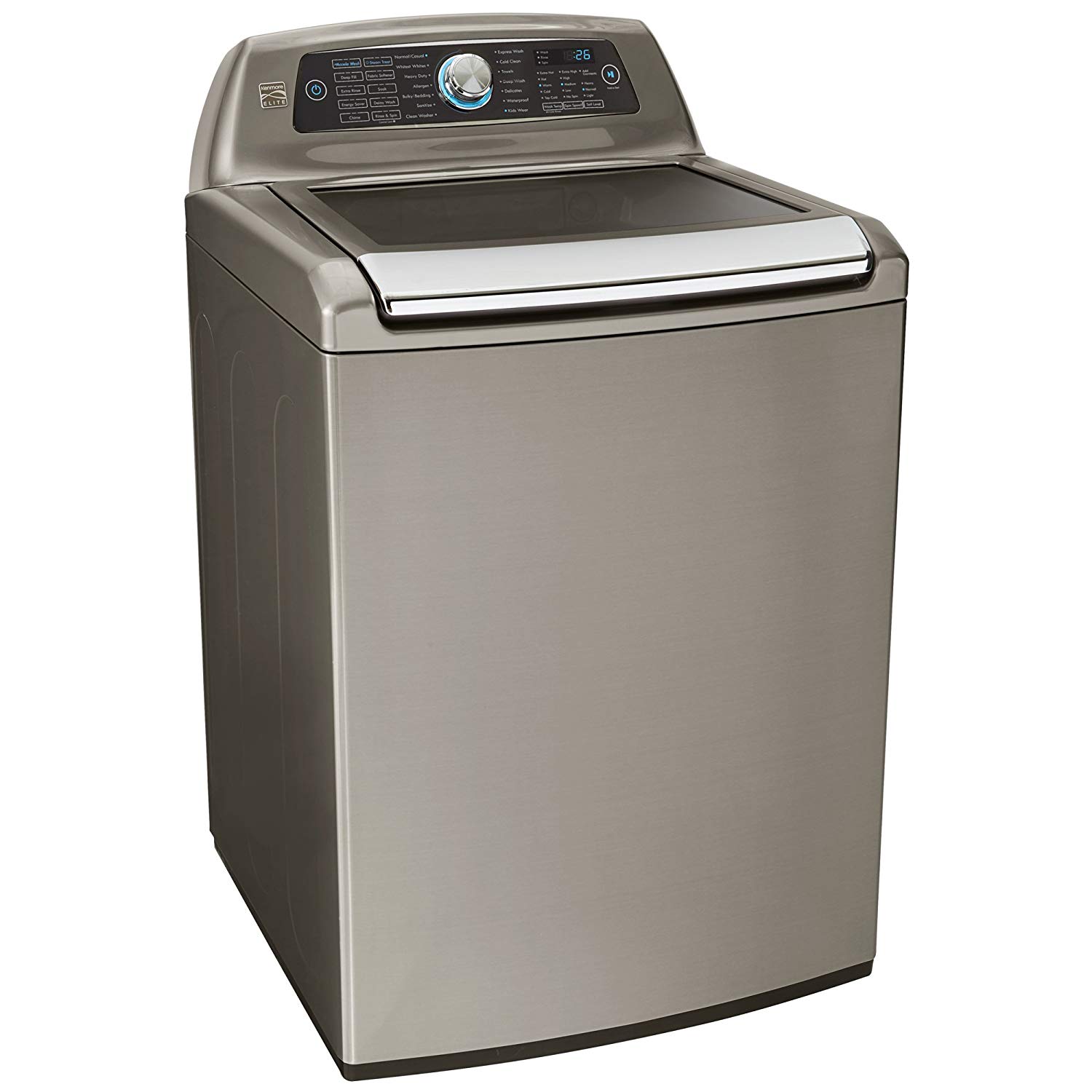 Steam Treat
There are some stubborn stains on clothes that simply do not want to go away. They can become quite a hassle to deal with. Some machines come with pre-washing cycles while others come with heavy duty cycles to help the washing machine get rid of the most stubborn stains.
The Kenmore Elite 31552 and Kenmore Elite 31553 come with Steam Treat to tackle the toughest of stains. It takes advantage of the effectiveness of steam in tackling tough stains without putting the rest of the fabric under a lot of rough handling.
The Steam Treat also means you get to save a lot on energy and water since this allows the Kenmore Elite 31552 and Kenmore Elite 31553 to remove stubborn stains effectively and faster than traditional washing machines.
Large 5.2 Cubic Feet Capacity
The Kenmore Elite 31552 and Kenmore Elite 31553 have a very large capacity of 5.2 cubic feet. This is perfect for people who have larger families who have above average laundry loads.
Conclusion
If you are looking for a high-capacity top loading washing machine, the Kenmore Elite 31552 and Kenmore Elite 31553 are both excellent models that have plenty of great features to consider. These are perfect for people who have larger than average washing loads or large families.
For people who do not have a lot of clothes to wash and they want to be able to enjoy some versatility with a device they can control from anywhere, the Kenmore Elite 31433 offers them the kind of flexibility they need.
The Kenmore Elite 31433, 31552 and 31553 are all models that are highly capable of meeting your needs for doing your laundry and making laundry day something to look forward to. With all the features that they have to offer, you have the information you need to decide which one of these suits your needs the best.