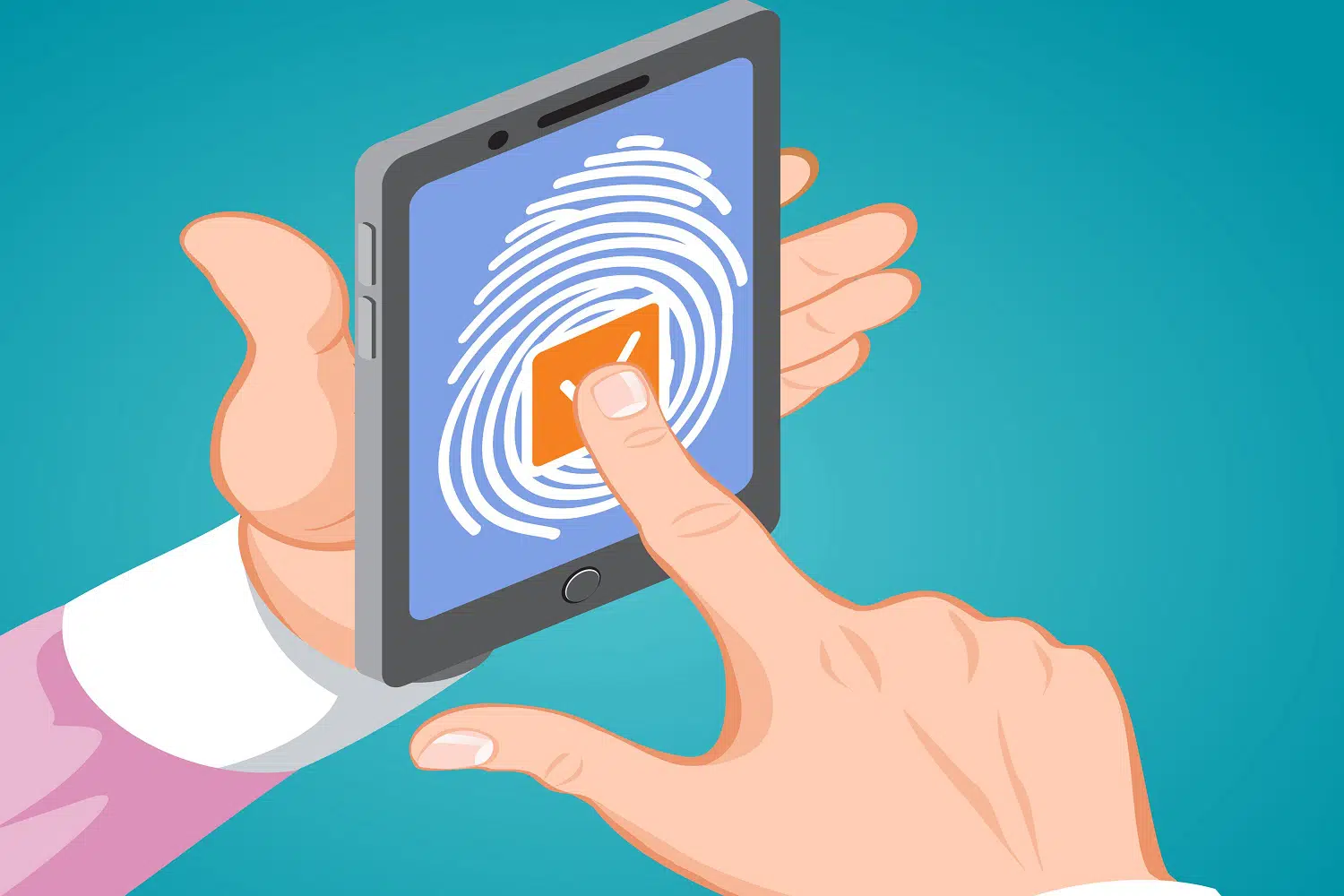 If there were a wildcard in the security industry, it had to be Ooma, no questions asked!
Dedicated to fulfilling its promise of providing high-levels of security at homes and offices, the company has managed to change the definition of home surveillance. It brings together equipment like sensors, mobile applications, and communication hubs to help upgrade your old and outdated security systems.
However, owing to the wide availability of security sensors, we often fail to choose the right devices required to ensure the complete security of our homes. Understanding your plight, we've decided to review the best Ooma home security systems.
To facilitate better clarity, we've mentioned the best sensors and communication hubs under two broad-based categories – Ooma smart security and Ooma Office & Telo. Furthermore, the buyer's guide provided at the end of the article will help you make an informed purchase.
So, without further ado, let's dive in.
Ooma Home Security Systems & Sensors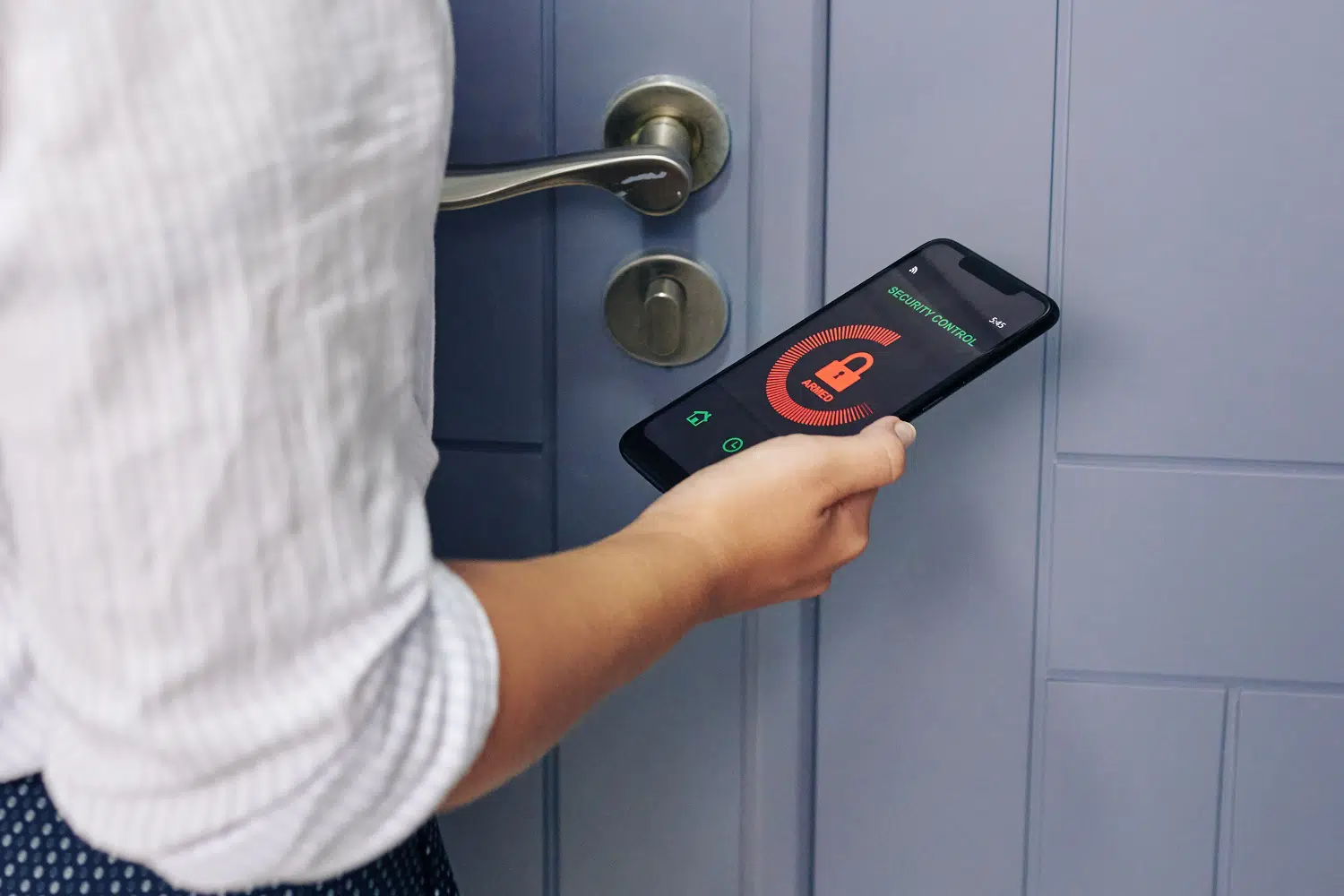 Ooma Smart Security
In this section, we've provided detailed reviews of the best smart home security kit from Ooma.
You can now monitor home activity from any corner of the world using your iPhone or Android device, all thanks to this 6-piece DIY starter kit. It expands with additional sensors for any size home or apartment, giving you peace of mind by allowing you to keep track of every critical event. 
Why Did We Like It?
The best part about this home security system is that it doesn't need professional installation. All the sensors wirelessly connect to the base station, allowing you to keep track of what's happening in your home 24/7 with real-time status alerts. 
Thanks to its door and window sensors, you'll receive notifications when they open unexpectedly so that necessary action can be taken in the right moment using the Remote 911 feature. That's not all; it sends SMS, push, and audible notifications to your smartphone, even when it detects movements at home. 
These alerts get stored in your app to help you view a comprehensive log activity of the past 90 days if required. What's more, the system allows you to add unlimited individual sensors for maximum coverage of your house. It also prevents intruders from entering with its loud 150dB siren, when purchased separately. 
What Could've Been Better?
Despite ensuring real-time full home coverage, we couldn't help but notice the size of all the sensors of this security system. Being a bit larger in size, they're quite prominent when set up at home. Nonetheless, the sensors are surprisingly well designed, and they never compromise on performance. 
Pros
Automatically arms and disarms based on GPS

Battery life of more than a year

Provides real-time sensor alerts

Simple installation
Cons
Large and prominent sensors
Up next, we have a pair of door and window sensors from the brand that easily connects to the Telo base station (sold separately) and the Ooma smart security app. It detects unexpected door and window activity using magnetic activation and alerts you by sending notifications to your smart device.
Why Did We Like It?
We'd definitely recommend the 8.11008E+11 Door and Window Sensor to anyone with a toddler who loves wandering out the front door. When connected to an Ooma Telo base station, the sensors keep you covered by allowing you to monitor any door and window activity that may take place during your absence.
You'll receive real-time notifications on the Ooma smart security app via push messages or email alerts. And if needed, it calls on your phone so that you can take the required action using its Remote 911 feature, provided you opt for the secure plan subscription.
Like any other DIY security system, this door and window sensor from Ooma doesn't need professional installation. Thanks to its wireless, battery-powered design, you can place it anywhere on any door or window type.
In fact, it also comes with adhesive pads, drywall anchors, mounting screws, and spacers to further add to your convenience when it comes to installation.
What Could've Been Better?
To be honest, we did come across a few technical glitches while using this door and window sensor. For instance, at times, it keeps sending the door opening alert until you press the play button on Telo. Apart from software improvement, Ooma should consider improving its overall battery life.
Pros
Easy DIY installation

Includes all required components for setup

Prompt real-time alerts

Home, night, away, and vacation modes

Wireless, battery-powered design
Cons
Needs software improvement

Poor battery life
No home security system can be complete without a motion sensor; it's the primary component that helps you monitor movement at home from anywhere. On that note, we decided to introduce you to the 811008020941 Motion Sensor designed to detect unexpected activity in your home, even when you're not around. 
Why Did We Like It?
This motion sensor from Ooma features a wireless, battery-powered design, allowing you to place it at any corner of your home. Rest assured, you won't be facing trouble during its initial setup since it comes with all the required components needed for installation, including a peel and stick mounting tape, standing attachment, screws, and drywall anchors.
You only have to buy an Ooma Telo base station separately to monitor movements at home via the free Ooma smart security app. Once all the connections are made, the free service plan enables unlimited sensor use.
Furthermore, if and when it detects motion, you'll be notified instantly via push, email, and tamper alerts. This, in turn, will help you take necessary actions, even while being away from home.
What Could've Been Better?
The 811008020941 Motion Sensor never delays in detecting movements at home. However, we weren't entirely impressed with its battery life, something the brand needs to look into.
Moreover, the replacement batteries we tried using lasted only for a few weeks, while the original, compatible battery remained difficult to find.

Pros
Simple DIY installation

Potable design

Sends instant alerts on motion detection

Comes with peel and stick mounting tape
Dedicated to providing affordable DIY security systems, Ooma takes innovation a step further with its advanced water sensor. Capable of detecting leaks beneath sinks and water heaters, it keeps you informed about the situation of your home via messages, email, phone, and voice announcements.
Why Did We Like It?
In our opinion, the 811008020729 water sensor is a brilliant device that completes every home security system. Being wireless and battery-powered, you can easily install it in your basement or in any corner of your home, for that matter.
It comes with all the necessary equipment required for its quick and convenient setup, including a peel and stick wall mounting tape, drywall anchors, and optional screws. These items helped us install the sensor within no time without the need for professional technicians.
Once set up, the sensor detects moisture or leaks instantly and sends alerts via app notifications, texts, emails, and phone calls. In turn, it allows you to monitor your home from any corner of the world to prevent water damage and flooding.
The water sensor also enables you to make sure your pet or potted plant has sufficient water during your absence.
What Could've Been Better?
Unfortunately, we faced connectivity issues while using the 811008020729 water sensor with our existing Ooma Telo device. To avoid this, make sure you opt for a newer Telo model as it isn't compatible with the older versions. Hence, you'll have to incur additional expenses even if you already own a base station.

Pros
Prevents water damage

Sends instant alerts on detection of leaks

Easy to install

Portable design
Cons
Not compatible with older Telo models
The best way to prevent intruders from entering or breaking into your safe haven is by raising an alarm loud enough to alert the entire neighborhood. And what's a better way to scream "get out" than a 105dB siren? That's why it's time we get to know more about the 811008021849 siren from Ooma. 
Why Did We Like It?
Without a doubt, the highlight of this powerful siren is its compatibility with Amazon Alexa, which allows you to control and monitor the system from anywhere you want. You need not bother about its installation as it's compatible with any standard North American power outlet. Simply plug it into a wall socket near the entry point of your home.
Once your siren is configured with any of the Ooma home security sensors, it automatically gets activated to alarm intruders and your neighbors. Furthermore, it's automatically silenced after a predetermined timeout duration, or you can choose to disarm it via the app.
That's not all; you'll receive notifications, emails, texts, and phone calls in such situations to call emergency responders no matter where you are. Usually, there's no scope for false alarms, but you can also configure the sensors to trigger the siren after a stipulated grace period in the particular system mode.
What Could've Been Better?
Truth be told, the Ooma sensor easily integrates with any existing Telo device, making its set up relatively convenient. However, despite ensuring a sound of 105dB, we weren't entirely impressed by its volume. It didn't meet our expectations in terms of loudness.
Pros
Can be plugged into any electrical socket

Reduces scope for false alarms

Can be disarmed with Amazon Alexa

Configurable grace period
Ooma Office & Telo
In this section, we've reviewed some of the best Telo communication devices that serve as base stations for any Ooma home security system. You'll also get to know more about the Linux Wireless Phone Jack, a device required to connect phones to Ooma Telo and Office devices.
Sale
Finding the smartest yet the most affordable home phone may seem like an unachievable task. But it isn't, and here's the proof! You can get crystal-clear free nationwide calling services once you connect the Ooma Telo VoIP with your high-speed internet and regular home phone.
Why Did We Like It?
The Ooma Telo VoIP is a smart home service base station that connects to your smart devices and Ooma sensors, allowing you to monitor the activities taking place at home from anywhere in the world. That's not all; it serves as a smart home phone, allowing you to make free nationwide emergency calls when unexpected motion or activity is detected at home.
Being safer than any regular landline, the device enables you to call 911 from your Ooma number without compromising your privacy. In fact, you can also choose a new number in most US area codes or simply transfer your current number in return for a one-time fee.
There's no need to worry about call drop or poor connectivity as the unit utilizes the latest PureVoice HD technology to deliver crisper and clearer quality audio. It reduces bandwidth consumption by 60% and makes your voice sound more natural for instant clarity.
What Could've Been Better?
We didn't really face any issue while setting up and activating this communication device from Ooma. However, we noticed that it's quite difficult to cancel the service once signed up unless you call its service center. It also stores your credit or debit card billing data in its account, which is impossible to remove otherwise.

Pros
Supports free outbound calling

PureVoice HD technology for clarity and reliability

Unlimited international calling

Quick and easy to set up
Cons
Difficult to cancel service
Sale
Seeing its built-in wireless and Bluetooth connectivity, we decided to try out the Telo Air 2 ourselves to check if it's worth the investment. Well, we weren't disappointed, to say the least! Equipped with more features than some of the other options on the list, it's the perfect internet-based landline replacement. 
Why Did We Like It?
Thanks to its WiFi and Bluetooth connectivity, you'll be able to place the Telo Air 2 anywhere you want and connect to the internet wirelessly. The setup is relatively simple, provided you have access to high-speed internet and a smartphone.
All you need to do is pair the system with your mobile phone using Bluetooth pairing. This helps you answer calls from any phone in your home. That's not all; it enables you to make nationwide calls for free and international calls at reduced rates without compromising your privacy.
What's more, the Telo Air can be integrated with smart devices, like Amazon Alexa, allowing you to make use of its voice-enabled smart assistant. It also comes with other features, which make it stand out from the rest, including one-touch voicemail, live customer support, caller-ID, voicemail, and 911 with alerts.
What Could've Been Better?
First-time users may face issues during the initial setup of the Telo Air 2, even though it's fairly simple. This is because the instructions provided in the user manual were not well explained. They lack clarity, which, in turn, makes the configuration process quite time-consuming.

Pros
Superior voice quality for great calling experience

Allows you to choose a number

Remote voicemail retrieval

Upgradable to Ooma Premier
Cons
Instructions were not easy to understand
As we're heading towards the end of this list, it makes sense to gain insight about the Telo 4G VoIP Home Phone. Operating on a nationwide wireless LTE network with sufficient battery backup, rest assured a direct connection to 911 at the time of emergency is always available. 
Why Did We Like It?
The Telo 4G VoIP serves as yet another reliable and affordable replacement landline service for the times you're away from home. It works almost everywhere, provided the area offers LTE advanced networks to enable free nationwide calling and low international call rates.
Furthermore, the communication device comes with an adapter, allowing you to easily connect it to a high-speed wireless 4G LTE network. In case of unexpected activities at home, you'll receive alerts on your smartphone to help you take the required action at the right moment.
Here's where the Ooma Telo 4G steps in once again. With a reliable battery backup, it continues to work even during power outages, keeping your home safe and secure at all times.
You can also make use of the location-specified 911 feature during an emergency. It automatically transmits your home address so that the emergency service locates you within no time.
What Could've Been Better?
We recommend checking the coverage of your home area before buying the Telo 4G to make sure it works well. This is because, in many instances, the device fails to live up to its fullest potential due to the lack of strong signal strength.

Pros
Great battery backup

PureVoice technology ensure fewer dropped calls

Easy to set up

Includes voicemail, caller-id, 911 calling with text alerts
Cons
Always requires a strong signal to work
Our list and your home security system would remain incomplete without the inclusion of the Linx Wireless Phone Jack. Equipped with DECT 6.0 technology, it allows you to wirelessly connect phones with fax machines and dedicated extensions at home to any Ooma Telo or Office device.
Why Did We Like It?
You can now connect your phone to any Ooma Telo or Office device with the help of this wireless phone jack from the company. Using the latest, advanced technology and licensed spectrum, the unit offers large coverage areas while avoiding interferences with home electronics and Wi-Fi-networks.
The Ooma Linx can connect up to four devices to each base station, even if your router or Telo are located in a remote part of your home. Featuring a compact and portable device, it can be easily installed anywhere you want, provided the main phone is placed in any convenient location at home.
In fact, its setup hardly takes a few minutes once you plug the device into a power outlet. After this, you'll need to press down the Page key on your Ooma Telo or Office for three seconds till the Linx device turns blue.
What Could've Been Better?
No matter how much we tried, we were unable to program or configure the Linx ourselves. You'll need to contact Ooma's tech support to do the needful for you. However, this isn't a major drawback since the job gets done within a minute once a separate account is created for the Linx unit.

Pros
Connects up to 4 devices to each base station

Superior range and security

Convenient and portable design

Supports distinctive ring patterns
Cons
Tech support needed for configuration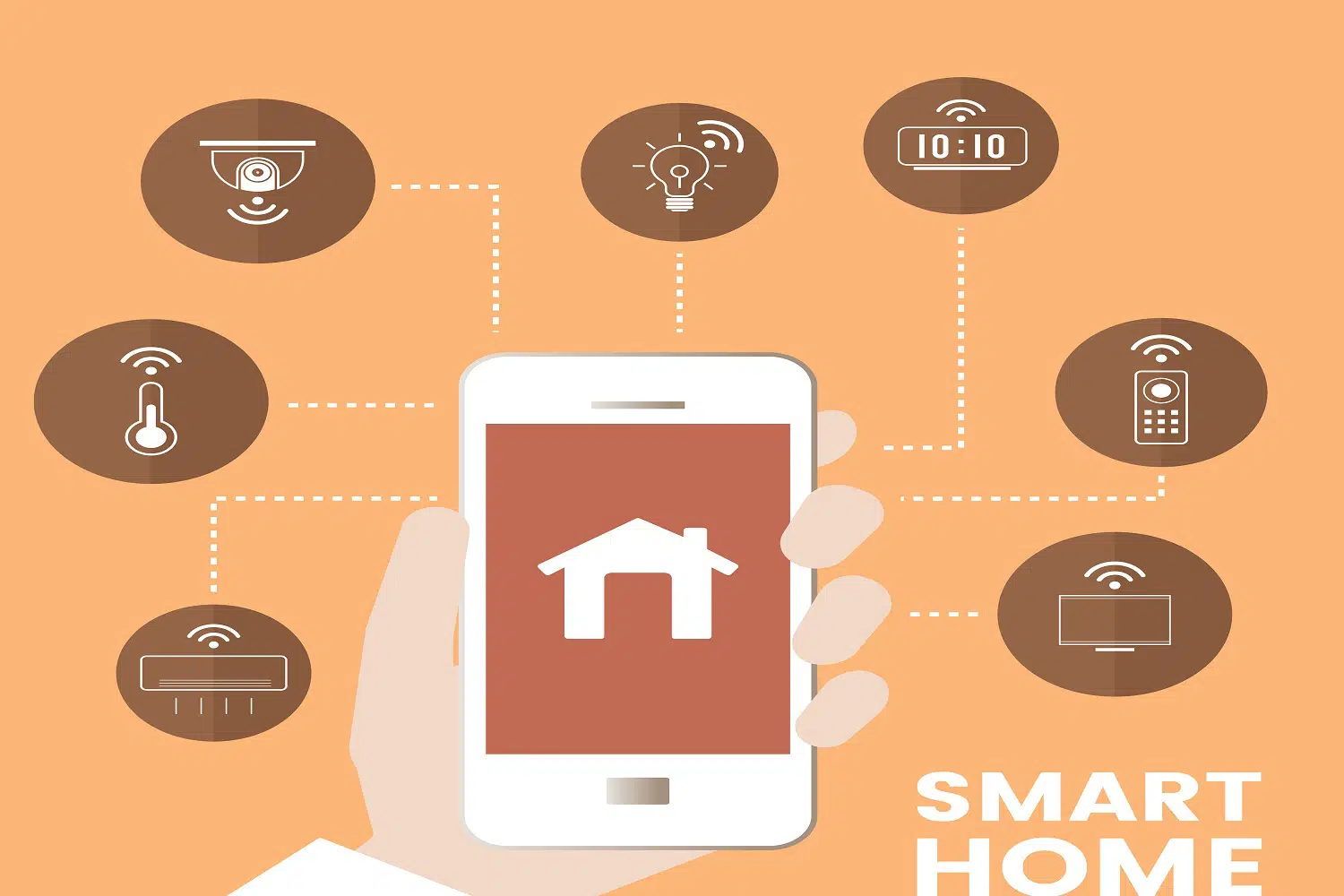 Ooma Home Security Buyer's Guide
With this, we come to the end of our list of the 9 best Ooma home security systems and sensors. And that brings us to the most important question – were you able to shortlist all the sensors and devices required to complete your home security system? Well, don't panic, even if you haven't.
We understand that choosing the best Ooma home security components from a list of excellent options under different categories is seemingly an impossible task. It requires a ton of research and even more of your time.
This is why we've come forth with this comprehensive buyer's guide, explaining a few crucial points that need attention while buying a security system. Read on to know more…
Portable & Wireless
All the sensors and Telo devices provided by Ooma feature a compact, portable, and wireless design to help you place it anywhere at home. This helps you cover the area of your home, which needs maximum surveillance and protection.
Setup
Most home security devices from Ooma are designed to ensure quick and easy setup right out of the box. You won't be needing professional help since the security kits promote DIY installation. The sensors and communication devices come with all the components required for the purpose, in turn, making the task simple and straightforward.
Ooma App
The first thing you should do after buying an Ooma security system is – download the Ooma app on your iOS or Android smartphone. Following this, you'll have to configure each sensor and device to the app.
Being like the heart of the entire system, it will alert you in case of unexpected activities at home, ensuring peace of mind at all times. You can also arm or disarm any sensor with the help of the Ooma mobile application.
Furthermore, there are a variety of service plans to choose from based on your budget and requirements. You may always go for a free subscription plan, but if the price isn't an issue, we'd suggest opting for the secure plan to access additional notification types, remote 911, automatic mode switching, and other advanced features.
Ooma Home Security Verdict
Ooma is headed in the right direction with its innovative and diverse range of security systems, sensors, and of course, its primary communication hubs – Telo & Office. The fast-growing company has always been focused on providing unique, DIY security solutions at affordable prices, and truth be told, it delivers!
On that note, we now come to the end of our comprehensive guide. Here's hoping you were able to gain all the information there's to know about the topic.
But before concluding, we'd like to take a quick run-through of our favorites. OOMAHOME6PC is the best smart home security kit, while the Ooma Telo VoIP is the best Telo communication device.
We also have some of the best sensors for you to consider, including the 8.11008E+11 Door and Window Sensor and 811008020941 Motion Sensor.
With this, we'll take your leave. Till next time!
Related Articles
12 Best Night Owl Security Cameras
Guardian Protection Home Security
9 Best Shed Alarm Systems for Enhanced Security