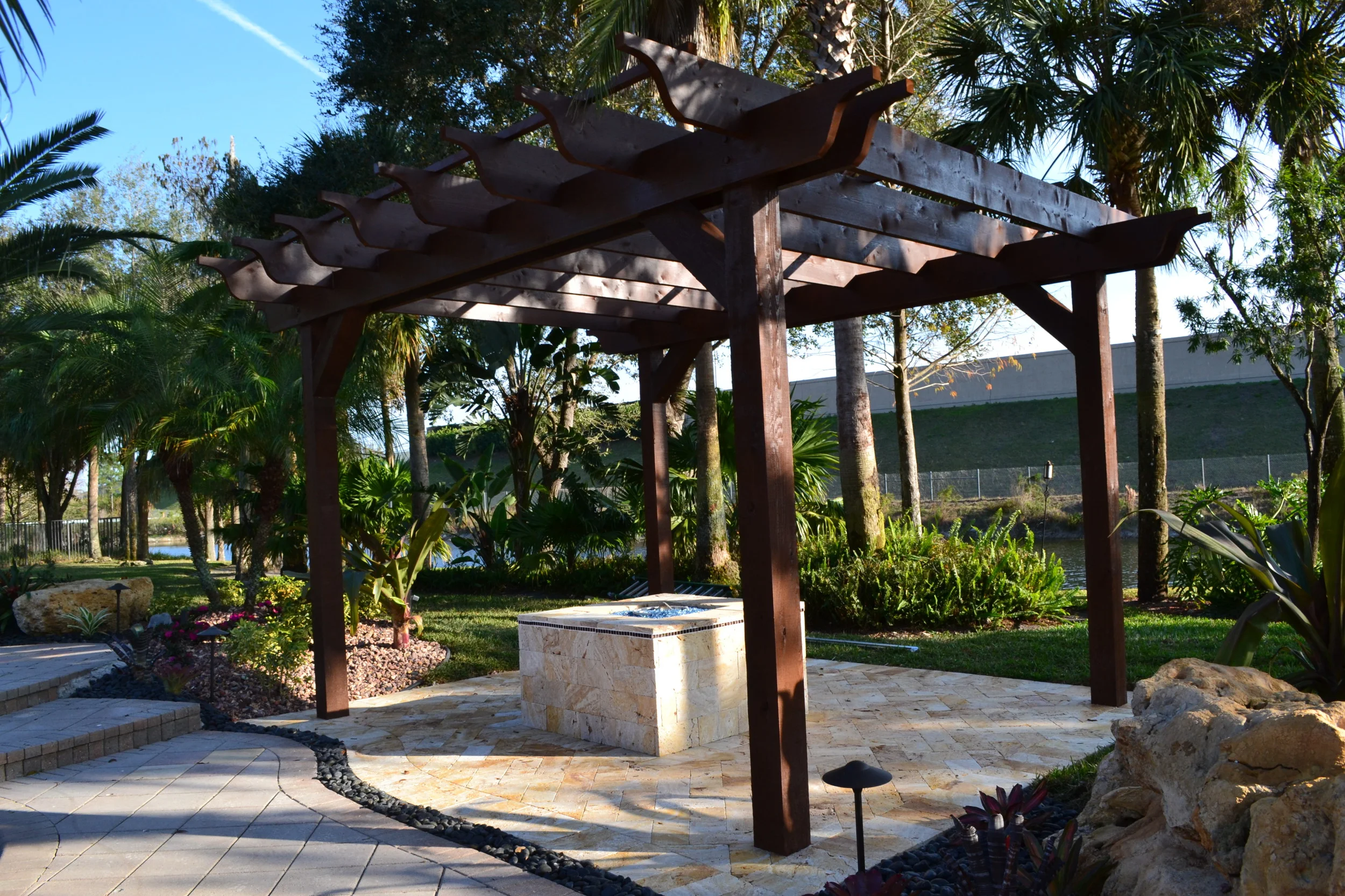 We know that winter is far form being over, but today we found ourselves dreaming about fresh spring mornings and long summer days spent outside in your mansion's backyard. And when it comes to backyard landscaping ideas, the variety of ideas on how to improve the design and coziness of your modern home is unlimited. All you really need is time, patience and a little bit of imagination. It doesn't have to cost a lot of money in order to transform your small garden into your safe heaven, so from now on we'll try to bring you creative DIY ideas that could come in handy in your backyard landscaping transformation.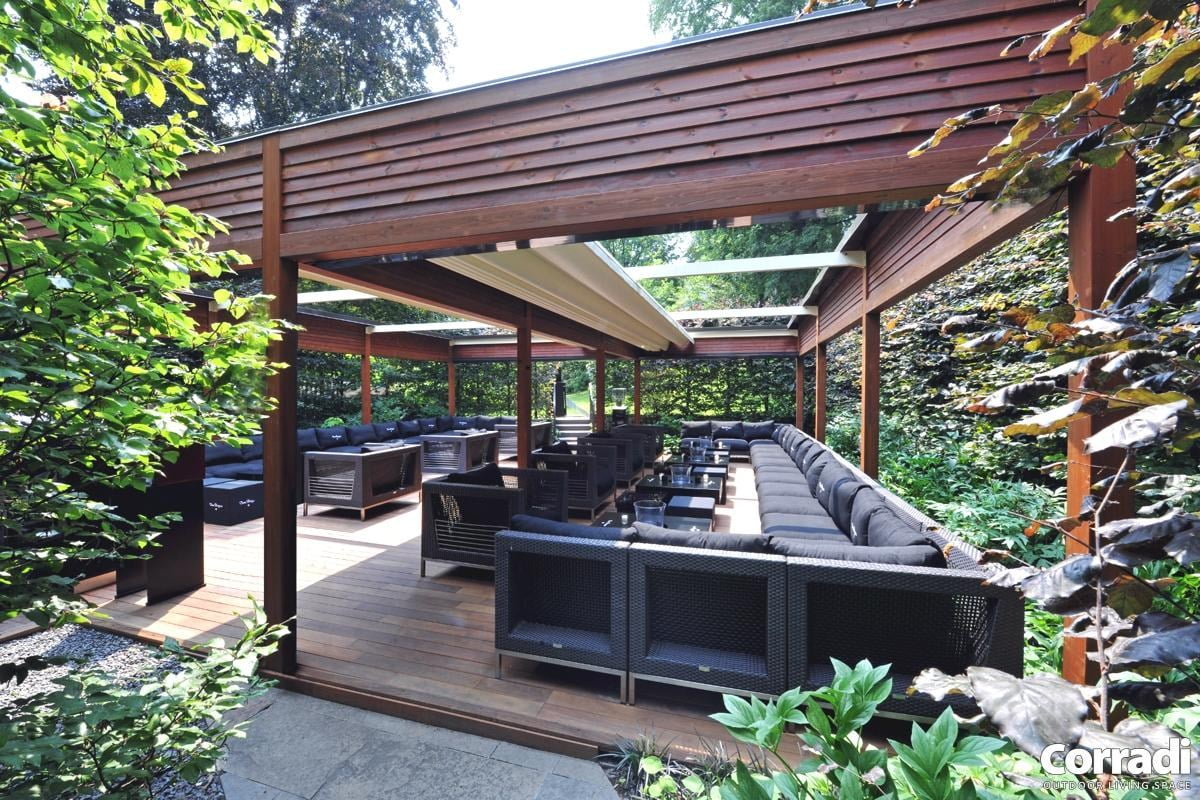 One simple step that can really improve the aspect of your garden is building a wooden pergola. Being used as a solar protection method, its utility is outrun by the aesthetic consideration. Just imagine the perfect combination of a dark colored wood and red or white roses covering the structure. Thus you could create  a small space of relaxation right in your backyard without spending a ton of money on buying an already assembled pergola.
So take matters into your own hands and design your own wooden pergola . In matter of tools and materials here is a list of what you may need:
one level
one drill
one hammer
a ladder
one post hole digger
a jigsaw
one screwdriver
a spade
one shovel
a circular saw
gravel
lag bolts
4″ x 4″ pressure-treated posts
2″ x 4″ pressure-treated boards
2″ x 6″ pressure-treated boards
2″ x 10″ pressure-treated boards
galvanized deck screws
 
Once you have acquired the necessary instruments and materials  here are 3 simple steps to actually build your dream wooden pergola:
Step 1: Examine your backyard or garden and imagine scenarios of where is the best place to place your construction. Take into consideration site orientation and shading. When you have decided on the location, mark on the ground the placement of your 4 posts( this is in the scenario of the simplest pergola design). Next, dig holes deep of 24″ and wide of 9″ using a post-hole digger. Don't forget the drainage so add on the bottom of the created holes a few inches of gravel. Insert 4″ x 4″ posts in holes and make sure they are level and plumb.In order to hold them in place attach some temporary  2″ x 4″ bracing until you manage to pour fast-drying cement into the 4 holes, which you must let cure for at least 24 hours.
Step 2:  Next you have to cut joist beams from 2″ x 10″ boards to span the pergola posts. The joist beams can be cut in and decorative design by drawing the desired one on their end and cutting them with a jigsaw along the lines. While you drill holes into the beams and posts secure the joist beams in place temporarily. Finally,  attach the beams to the elevated posts by using  3″ lag bolts..
 Step 3:  In the same method used at step 2, cut the stringers from 2″ x 6″ boards to span and overhang the joist beams. Again you can offer them the desired decorative effect by cutting their ends with a jigsaw on drawn lines.
The final step is to place the stringers perpendicular to the beams and evenly is you desire so and toenail them in place by using 3″ galvanized deck screws.
The method presented  is one of the simplest ways of creating your desired pergola design. Of course the aspect is a simple one as well, but these steps are the basic instructions you need to know from which you can evolve and create more intricate complex designs to improve your backyard aspect. We invite you to offer us more suggestions and send us pictures with your very own hand-made wooden pergola.