The most cozy and charming dining room style ever is the rustic style and if you are looking for an inviting dining room, then the rustic style is exactly what you are looking for. In this article I'm going to share with you some Inspiring Rustic Dining Rooms That Will Take You Aback. 
These rooms give you an instant connection with nature since most of the materials used in their decorations are wood, stone, iron and many other materials taken from nature. When you put all of them in a composition you are bound to get an eco-friendly cozy environment which will make you feel at ease and relaxed. Check out the photos below and recreate the dining room design that will catch your eye the most!
You are going to notice that the colors which dominate in these dining rooms are neutral, and this makes them, special, charming. The simplicity of the color scheme will not be overwhelming and you are going to feel at ease during your meals.
You are going to fall in love with the amount of wood used in the decoration of these rustic dining rooms because it gives them extra warmth.
Combine both wood and stone to get unique designs that will make you different from the rest of the crowd. Everyone is going to enjoy their time spent in this room since it's one of a kind and it's not seen around very much. Add your favorite flowers to enliven the area and to bring life to it.
These dining room designs are totally laid-back, and you don't have to stick to any rules when it comes to its decoration. Go for dining chairs and bench at once, and play with things to make the atmosphere more interesting and fun.
What do you say about adding a fireplace into your rustic dining room? I say it's a must if you have enough space to incorporate it! Once you add it, this room will become your favorite during both fall and winter!
The stone adds texture to the room, so you may want to consider the idea of making a statement wall of stone which will get all of the attention.
The mismatched chairs are ideal for the rustic dining room, so have fun with them and choose different designs for your chairs. If this is the thing you have always wanted to do, now the rustic room gives you the chance, so don't miss it!
Old window frames are just perfect for the rustic dining room, so add them on the empty wall and see the difference they make!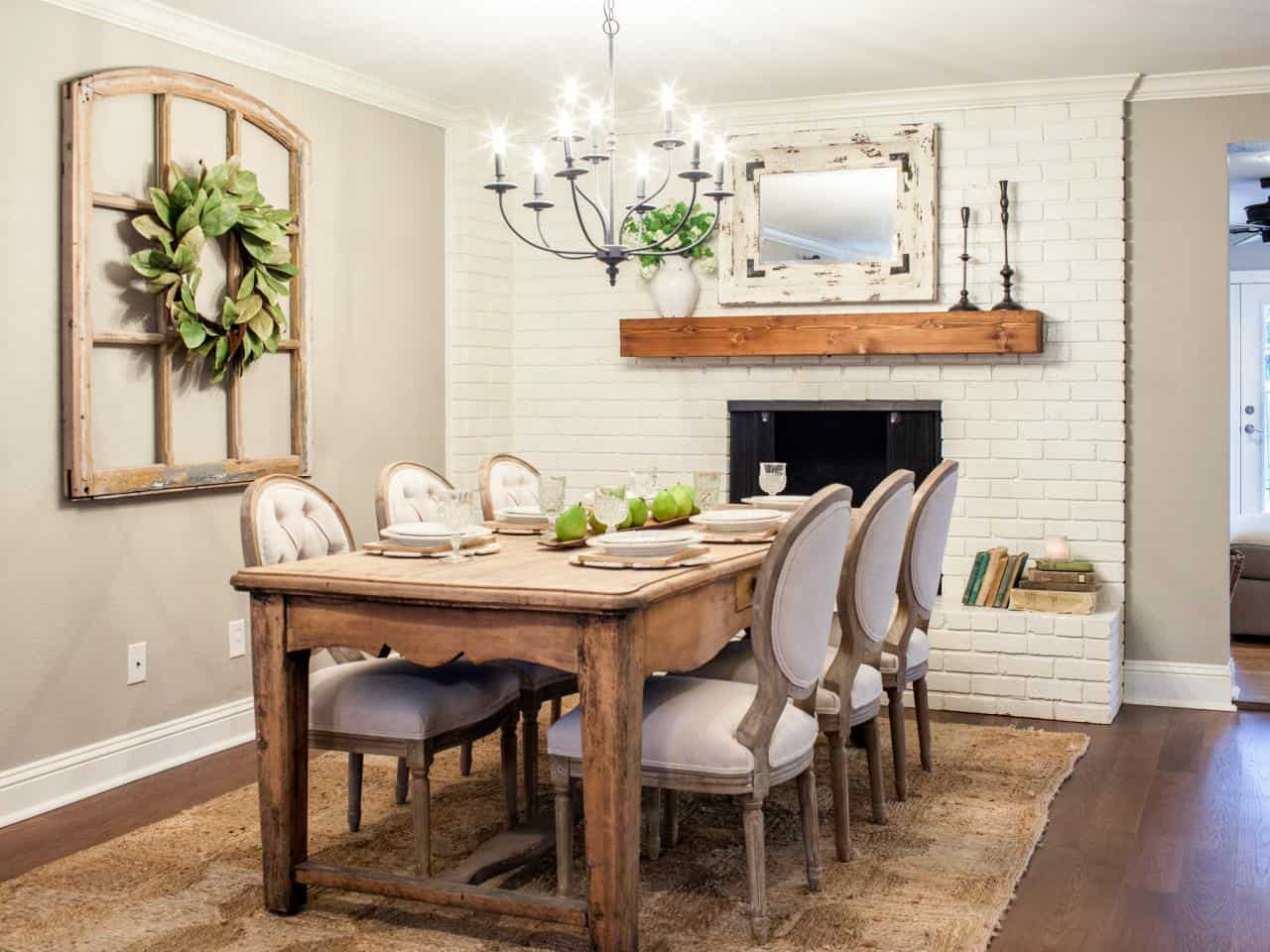 These rustic dining rooms are totally heart-warming, aren't they? Would you like to recreate some of these designs? Which one do you like the best?